It seems like an easy choice, and then it isn't—with 240 exceptional examples in The Elkhart Collection up for auction, choosing only one for your garage is harder than it may first seem. We made it even tougher on our worldwide team of Specialists, asking them to choose something not already chosen in our previous list. So, no Fiat 8V by Ghia—still, they came up with some truly insightful choices: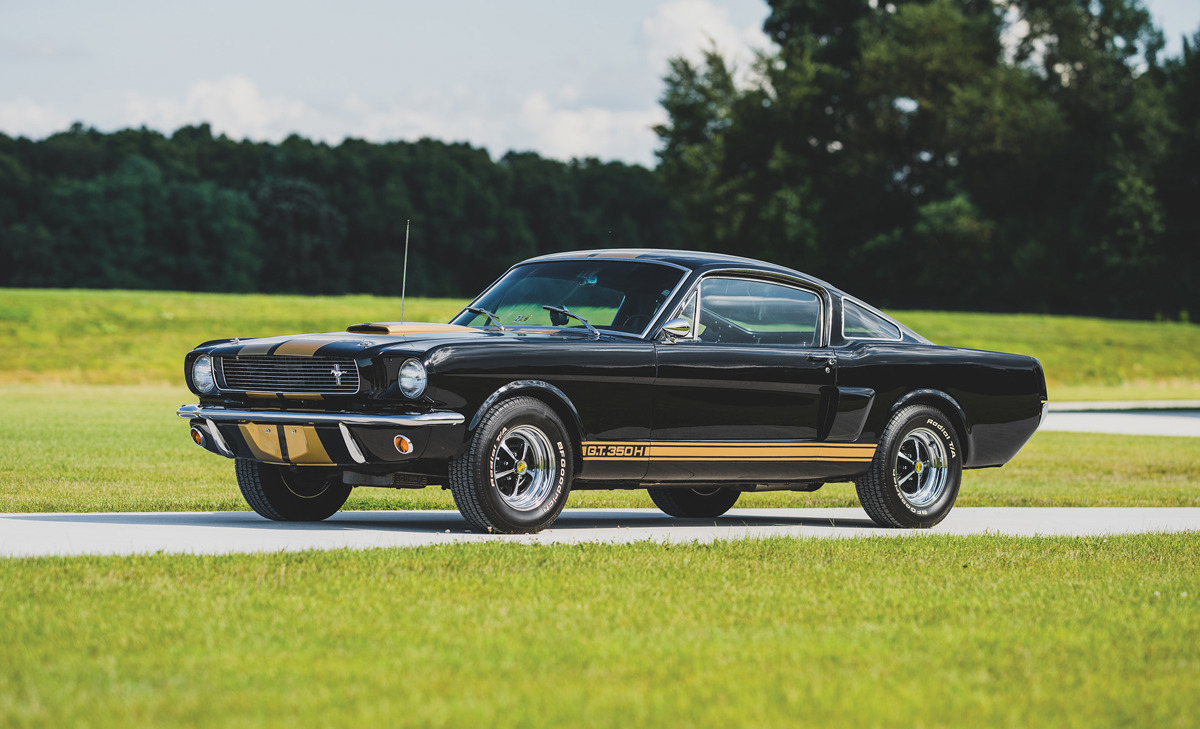 1966 Shelby GT350 H
Estimate: $225,000 - $250,000 USD |
Offered Without Reserve
Our next selection was so popular, it was the choice of not one, but two Specialists, both with an eye for an all-time American classic. Seasoned RM Sotheby's Specialist Ken Wallace knows what car he'd choose at the Hertz counter:
"My pick would be the 1966 Shelby GT350 H. I prefer the look and body style of the 1966 model over any other Mustang that Carroll Shelby and his team helped to "re-design." Shelby's team made changes to the K-code Mustang, which improved its performance, handling, and look, making it an excellent car for both street and track.  
And lest you think the love for a Shelby-tuned Mustang stops at the U.S.-Canada border, RM Sotheby's Specialist in the company's hometown of Blenheim, Ontario, Pete Fisher had this to add:
"Rent before you buy. This car can be credited for the successful production of the GT350 as we know it today. What other car can you legitimately 'drive like it's a rental.' I sure know I would."

1958 Goggomobil TL-250 Transporter "Dubble Bubble"
Estimate: $50,000 - $75,000 USD |
Offered Without Reserve
Our next selection is a deeply personal one—longtime L.A. resident and RM Car Specialist Matt Malamut was born into a car-obsessed family and got an early glimpse at some fascinating microcars:
"My choice is the 1958 Goggomobil TL-250 Transporter "Dubble Bubble". It's the most elegant and sporting design ever produced for a post-war automobile. Just kidding! It's just plain fun!"
"I remember when Bruce Weiner sold his collection in the first go around, and I was just a little kid the first time I saw the yellow Goggomobil when he offered it in London and taking a picture next to it. They are extremely rare and have a special place in my heart, and there's no doubt that the new owner will adore this car just like I do."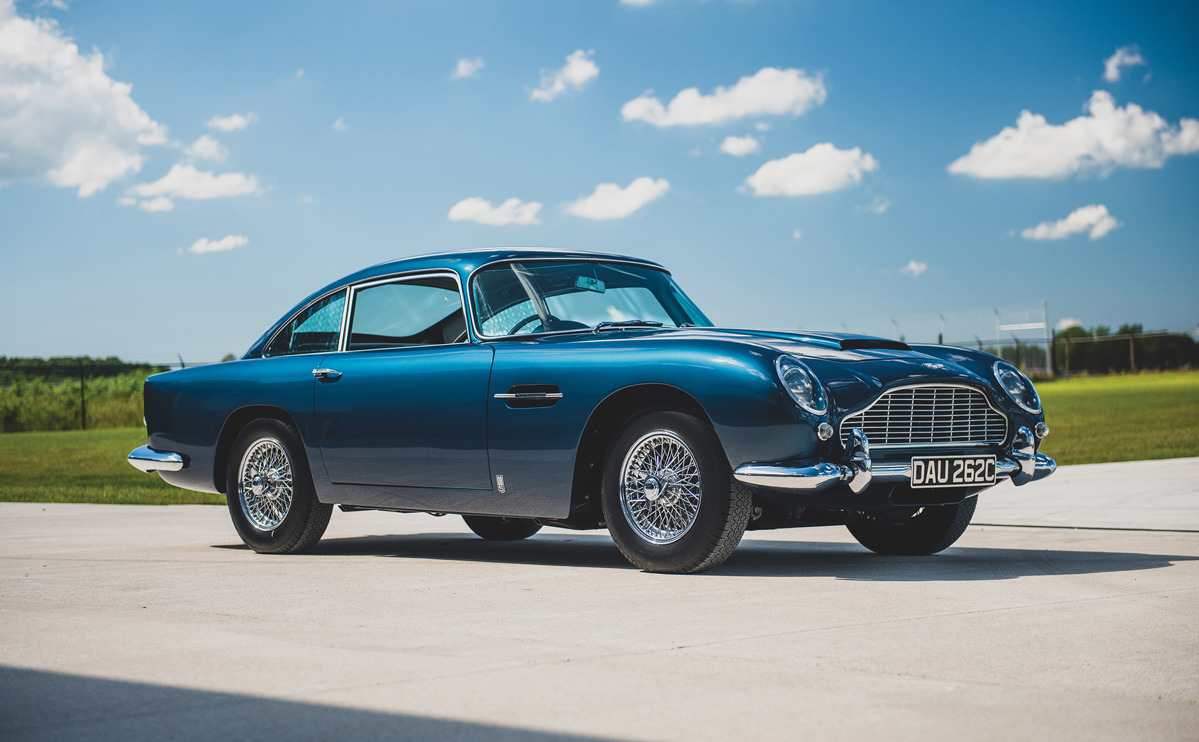 1964 Aston Martin DB5 'Vantage Specification'
Estimate: $750,000 - $850,000 USD |
Offered Without Reserve
From the ridiculous to the sublime, courtesy of Mike Fairbairn, a long time RM Sotheby's Specialist. Having driven—and owned—some spectacular cars, Mike has this story to share:
"Tough choice! I am going to go with the famous 'one that got away' story. My wife Wendy and I bought an Aston Martin DB5 in London, then drove it to our Ferrari sale that year, taking a week through Switzerland before the sale and two more weeks in Italy from Venice to Milan, then a few days through France and back to London to arrange shipping of the car and fly home. After three years, a good friend of mine kept trying to get me to sell the car, and I kept turning him down. Finally, I agreed and sold him the car because it was RHD, and I thought I'd put a little more with the price and buy a LHD example. That was the year, month, day, and even hour that the market took off, and when I wanted to spend $350K, they were $400K, and so on. Finally, when they got to $600K, I gave up. Should have never sold it!"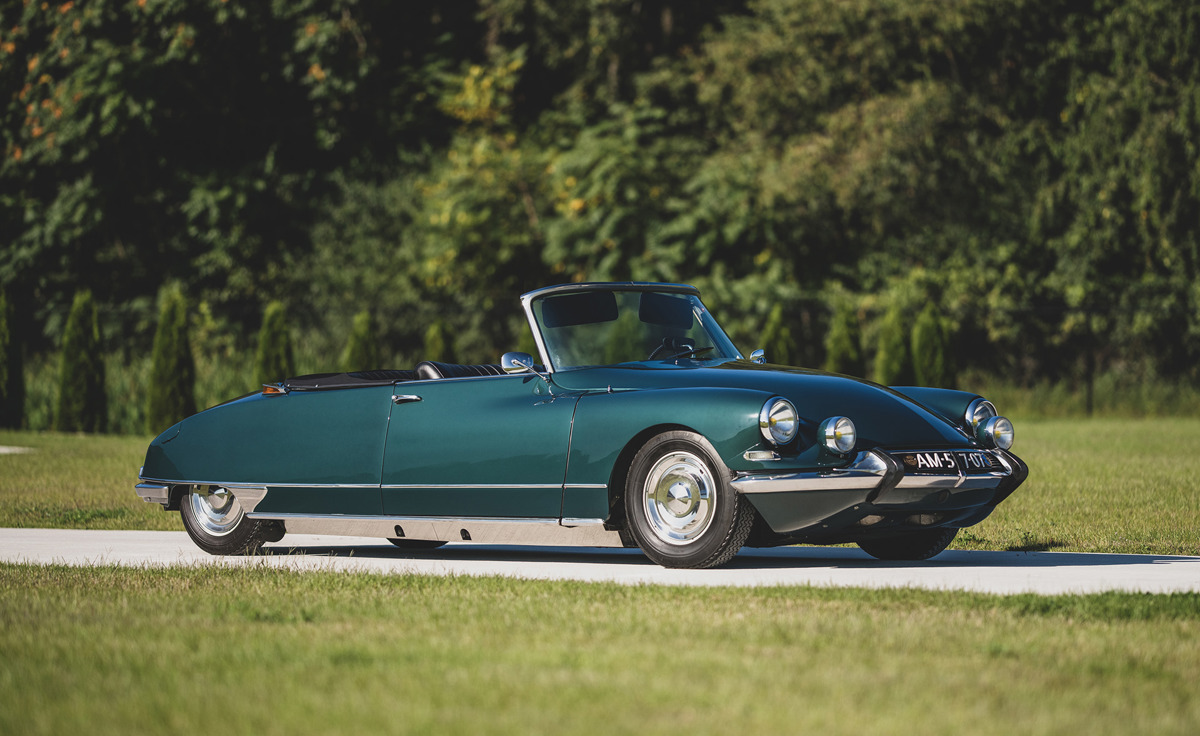 1966 Citroën DS 21 Décapotable by Chapron
Estimate: $200,000 - $275,000 USD |
Offered Without Reserve
Staying on the theme of the perfect car to use for a road trip through Europe, RM Sotheby's man in Munich, Germany, Marcus Görig, has this vision from a decidedly different part of the continent:
"For me, the 1966 Citroën DS 21 Décapotable by Chapron is one of the coolest conversions of a standard car into something extraordinary in the automotive history, next to the Aston Martin DB-5 Shooting Brake. It is a rare, beautiful, and exotic diva. Just imagine how it must be to drive her on a sunny day at the Côte d'Azur in the South of France." With that tasteful color combination and the renowned ride of the DS, that seems like a dream indeed.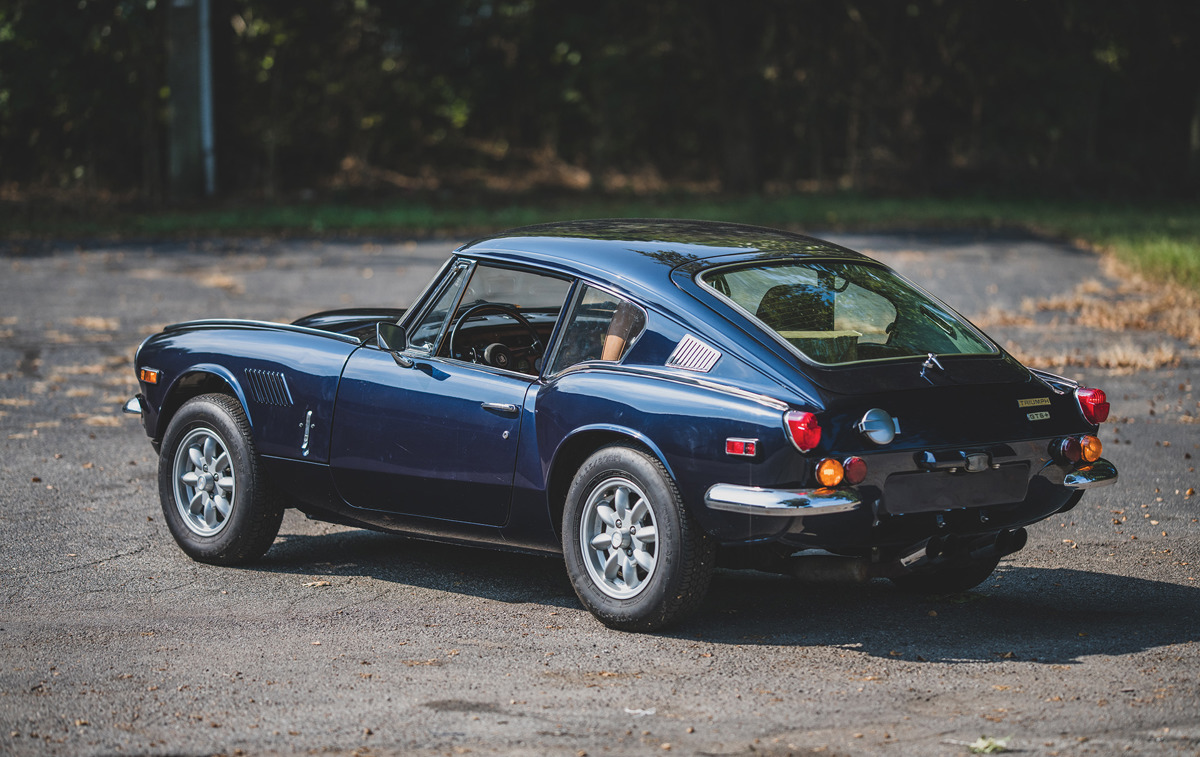 1970 Triumph GT6+
Estimate: $30,000 - $40,000 USD |
Offered Without Reserve
Staying with the theme of continental sports cars, RM Sotheby's Executive Vice President & Head of Europe, Chief Auctioneer, Maarten ten Holder, had a tough time picking just one car from Elkhart (the Opel GT, Honda Z600 Coupe, and Datsun 240Z were all contenders). Respecting RM Europe's London location, ten Holder opted for a thoroughly British option:
"I've always loved Triumphs, granted, mostly thinking about Spitfires, but I did love the specs on this Mark II GT6+. Great design, 4-speed manual, a stunning leather interior, and it comes even with its original handbook! I always look at all the available paperwork, which you can do by clicking on the 'View Files' option. There, you can see a certificate on the car, issued by the British Motor Industry Heritage Trust. It shows all the relevant chassis and engine numbers, that the car was shipped to the US (on the vessel 'Lindos' if anyone wants to know), and the precise dates of manufacture. Looking at the first one, I realized that this little Triumph GT6 had to be my pick for the sale. Born on May 5, 1970— just over 50 years ago, exactly on the same day that I was born."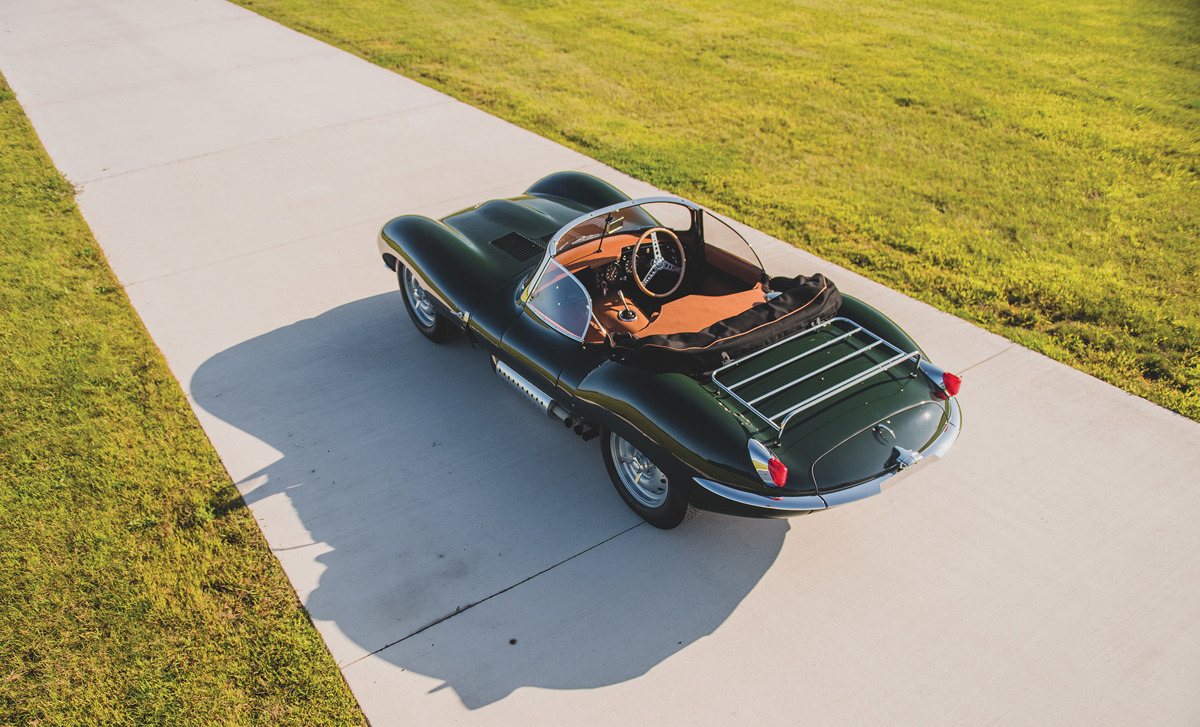 1957 Jaguar XKSS Continuation
Estimate: $1,500,000 - $2,000,000 USD 
Last, but far from least on our list of legendary sports cars one could regularly drive, Will Smith, a Specialist located in London, UK, opts for maybe the most ideal blend between old and new:
"My choice would most certainly be the Jaguar XKSS Continuation. A car totally reborn and brought back to life by Jaguar in recent years. The XKSS was basically a D-Type built for the road and is one of the greatest ever designs from William Lyons. It's also a sad story as only 16 were built before a fire at the Browns Lane Jaguar factory. They have a mythical Hollywood quality and are just a pure driver's car!"
No better way to end it than there—with a legendary driver's car you would actually want to drive. Thanks again to all of our Specialists for their insights, and we look forward to seeing these lots cross the block in Elkhart on 23–24 October, live in-person with remote bidding available as well. Which one would you take home?