If automobiles could talk, certainly coachbuilt examples would have most fascinating things to say. Tales of cultured clients, located in glamorous cities across the globe, patrons of the most skilled automotive designers and craftsman in the world: Coachbuilders. With every detail directed by the client's wishes, including the overall shape of the finished product itself, period coachbuilders offered the ultimate in tasteful customization, typically at a considerable price compared to the standard models. This artistic movement spanned both before and after World War II, though the golden era of coachbuilding was all but finished by the start of the 1970s. As a result, cars that were coachbuilt in the post-war period represent the final days of this tradition.
So far, we have mainly concentrated on RM Sotheby's spectacular motorsports and supercar offerings from The Guikas Collection, but the selection of fine European coachbuilt classics are equally worthy of your consideration. Collectively, this group includes examples from France that were on-display at the Salon de l'Automobile in Paris, as well as a pair of thoroughly British cars reimagined by fine Italian coachbuilding firms. This kind of cross-cultural collaboration makes coachbuilt cars fascinating artifacts of automotive history, rare in terms of both quantity and quality. Look for these examples to cross the block at Circuit Paul Ricard next week on 19 November 2021, as RM Sotheby's proudly hosts these highlights from The Guikas Collection: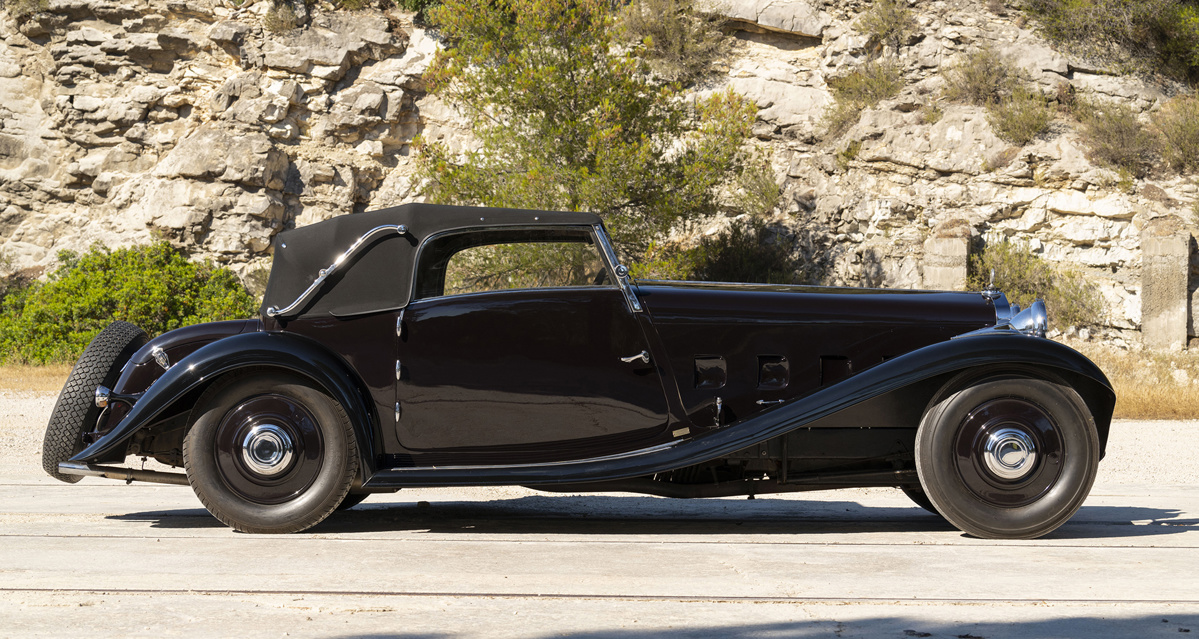 1933 Delage D8 S Cabriolet by Pourtout
Estimate: €1,000,000 - €1,400,000 | Offered Without Reserve
The roots of fine 19th century coachbuilding extend back to the storied lineage of carriage-making firms, which supplied custom horse-drawn transportation to royalty as well as the upper echelons of high society. A relatively late entry into the world of custom vehicles, Pourtout was established in 1925, but quickly gained a devoted following among those who appreciated Art Deco-inspired aerodynamic shapes. Reportedly, company founder Marcel Pourtout would visit one of the finest hotels with his clients, and, over a lunchtime meal with no shortage of champagne, would advise them as to the best chassis possible to convey their artistic preferences. Certainly, Delage would occupy the most elevated tier available, and for its time the D8 S was the finest in French performance. Purchased off the Pourtout stand where it was displayed during the 1933 Paris Auto Salon, this example comes from a pedigreed lineage of prior owners, with former OSS agent and Michelin-star-winning chef André Surmain and noteworthy French car collector Albert Prost both previously counting this car as their own. Under Prost's stewardship, this pre-war, Pourtout-bodied classic won top prize at the 1970 Concours d'Elegance in Mougins, France, amidst stiff competition during the second-annual international meeting of Delage chassis. Thoroughly French, and undeniably special.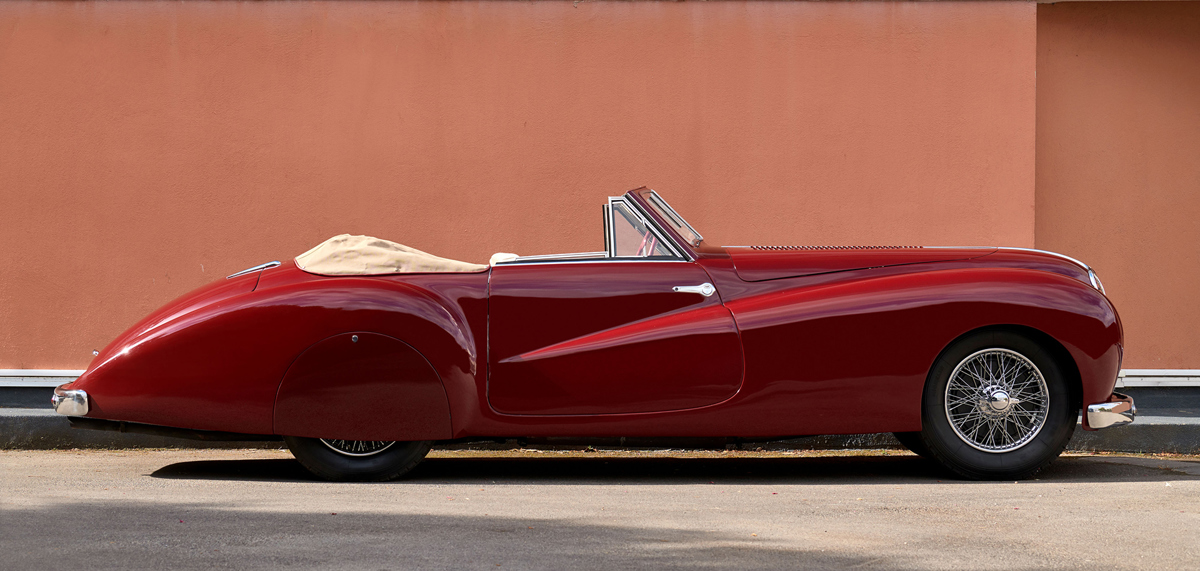 1948 Delahaye 135 M Cabriolet 'Malmaison' by Pourtout
Estimate: €350,000 - €450,000 | Offered Without Reserve
After the war, things were understandably different. Pourtout, for one, had spent the wartime years constructing ambulances until the invasion of France put a halt to that. The firm's top designer, Georges Paulin, was killed as part of the French Resistance. While prior to the outbreak of the war, Delage had been acquired by rival firm Delahaye in an optimistic attempt at capturing the high end of the market, after the war, the French government insisted that the duo be grouped with Simca, Laffly, Bernard, and Unic in an arrangement known as Groupement Francais de l'Automobile (GFA). Eagle-eyed observers will note that the Delahaye badge on this example sports a tiny GFA subscript, one surefire way of telling post-war examples from those made before WWII. This example was also officially exhibited by Pourtout at the first French auto salon after the war, the 1948 Paris Auto Show. Today, it is believed to be one of a mere two 135 M Cabriolet 'Malmaison' to survive.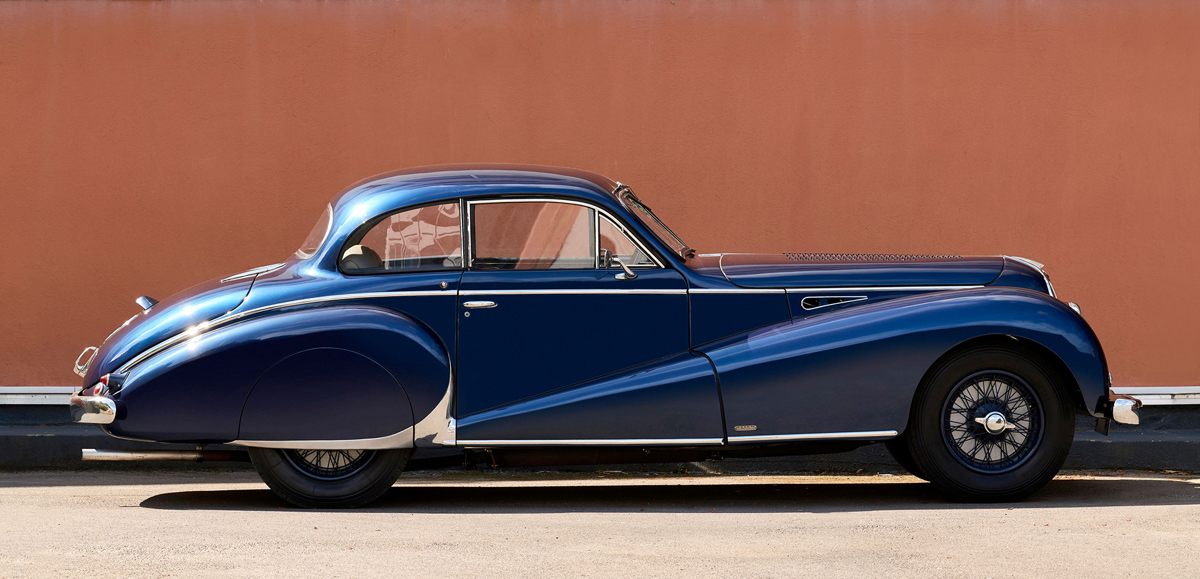 1948 Delahaye 135 M Coupé by Antem
Estimate: €175,000 - €250,000 | Offered Without Reserve
Contrasting this Antem-constructed 1948 Delahaye 135 M Coupé with the 135 M Cabriolet 'Malmaison' by Pourtout we covered previously shows the latitude offered by various coachbuilders while working from the same chassis. While Pourtout's Cabriolet 'Malmaison' is one of two believed to exist today, this Antem-bodied Coupé is one of a mere two that were ever built in the first place. With its sibling currently in one of the most prestigious French automotive museums in history (the Schlumpf Collection at the National Automobile Museum in Mulhouse, France), the pedigree of this example is certainly unquestionable. Looking at the delicate C-pillar on this handbuilt example, one can see the influence of aerodynamics in the finished products of Jean Antem's Courbevorie-based carrossier. Though Antem is perhaps not as well-known as other French coachbuilders like Pourtout or Saoutchik, their accomplished work on Delahaye chassis was far ahead of its time in terms of post-war sports car construction. Beneath the skin, this Antem Coupé exhibits a practical feature as well, with an elaborate engine bay featuring four access points, as our dramatic cover shot shows.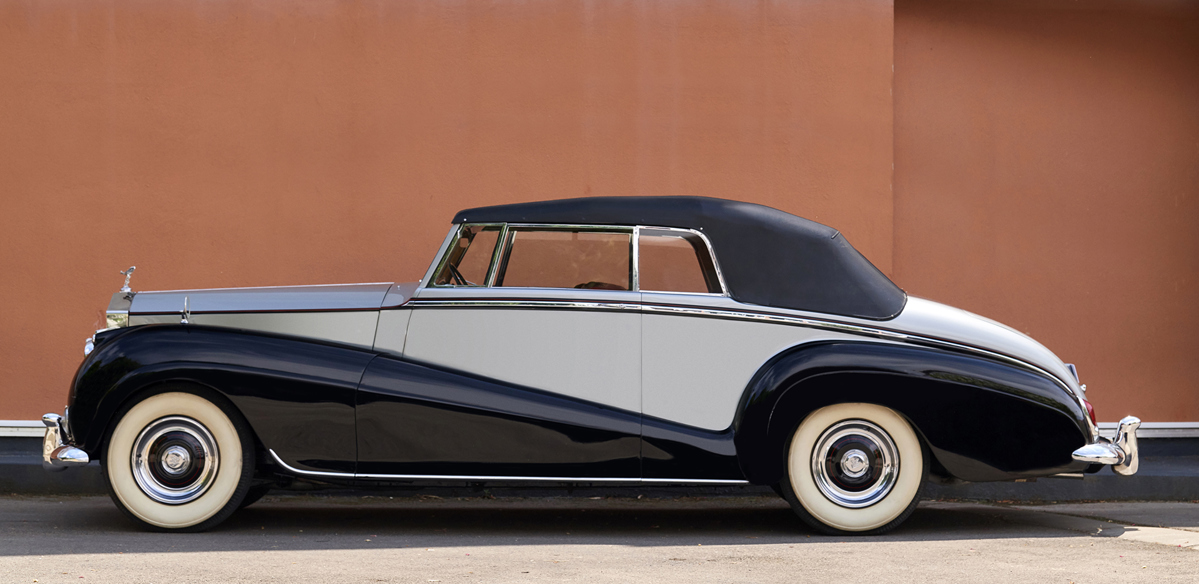 1956 Rolls-Royce Silver Wraith Drophead Coupé by Park Ward
Estimate: €275,000 - €350,000 | Offered Without Reserve
Of course, the world of post-war coachbuilding was not confined merely to France. In the North London workshops of Park Ward, the talented craftspeople employed there successfully translated their pre-war designs into the modern era, with perhaps the most delicate of these offerings being the Drophead Coupé. Executed on high-end Bentley and Rolls-Royce chassis, this example is the second of a mere five in total constructed in this style. Consider, briefly, what American manufacturers were advertising in 1956. In contrast, the chrome on this Silver Wraith Drophead Coupé is positively subtle. Park Ward saved the fireworks finale mostly for the interior of this example, with its book-matched wood grain and red leather hide seats providing an entertaining, lively cabin for the fortunate few drivers and passengers of this coachbuilt Coupé. And lest one thinks that these advancements were only aesthetic, the original build sheet of this example indicates it was ordered with power steering, a genuinely advanced piece of luxury for this era.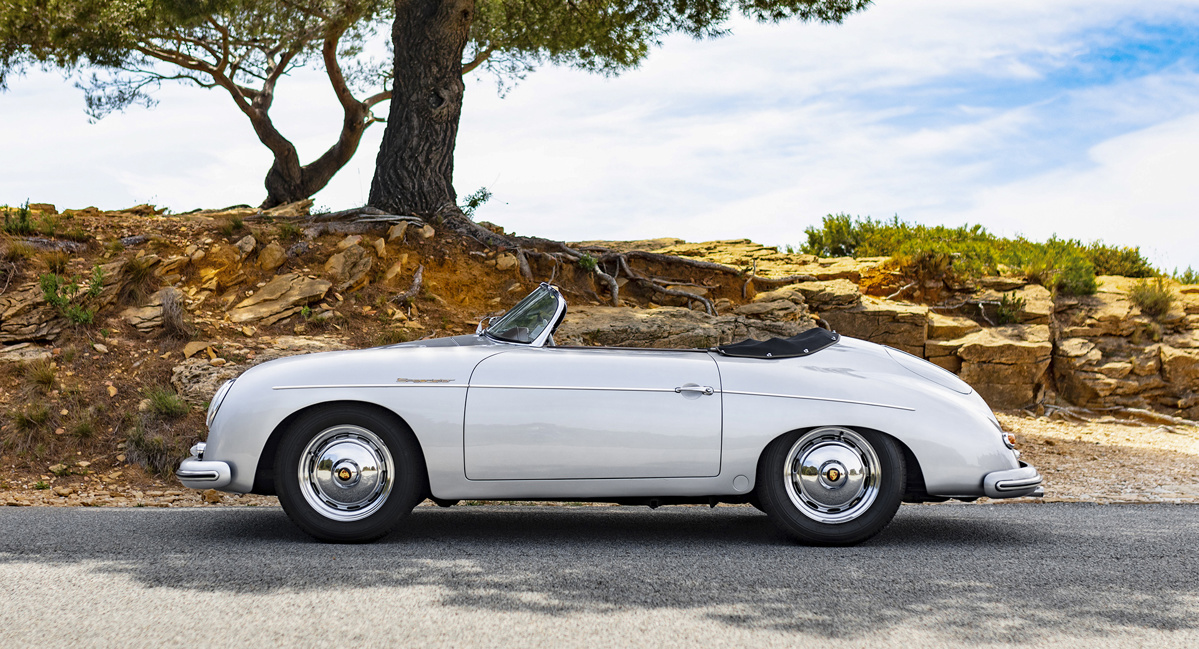 1958 Porsche 356 A 1600 Speedster by Reutter
Estimate: €250,000 - €300,000 | Offered Without Reserve
While this Porsche is not necessarily identical in nature to the other coachbuilt examples we have covered earlier, its inclusion is important in the history of modern automaking. Instead of being ordered by one client, and constructed by a small team from one coachbuilder, instead this Speedster was inspired by an important figurehead in Porsche history and ordered on behalf of an entire country. New York-based Porsche dealer and distributor Max Hoffman had the idea of a 356 variant that could be as useful on a race track as it would be on the street, and in 1955, the Porsche Speedster was born. The Speedster model was an immediate success, buoying the Porsche brand as a whole, and further cementing the reputation of Stuttgart-based Reutter as a quality Karosserie. In 1963, perhaps recognizing the necessity of expanding their output in advance of the forthcoming 901, Porsche acquired Reutter, and took over American distribution the following year. That makes these Reutter-built Speedsters even more special; the end of an era of relative independence.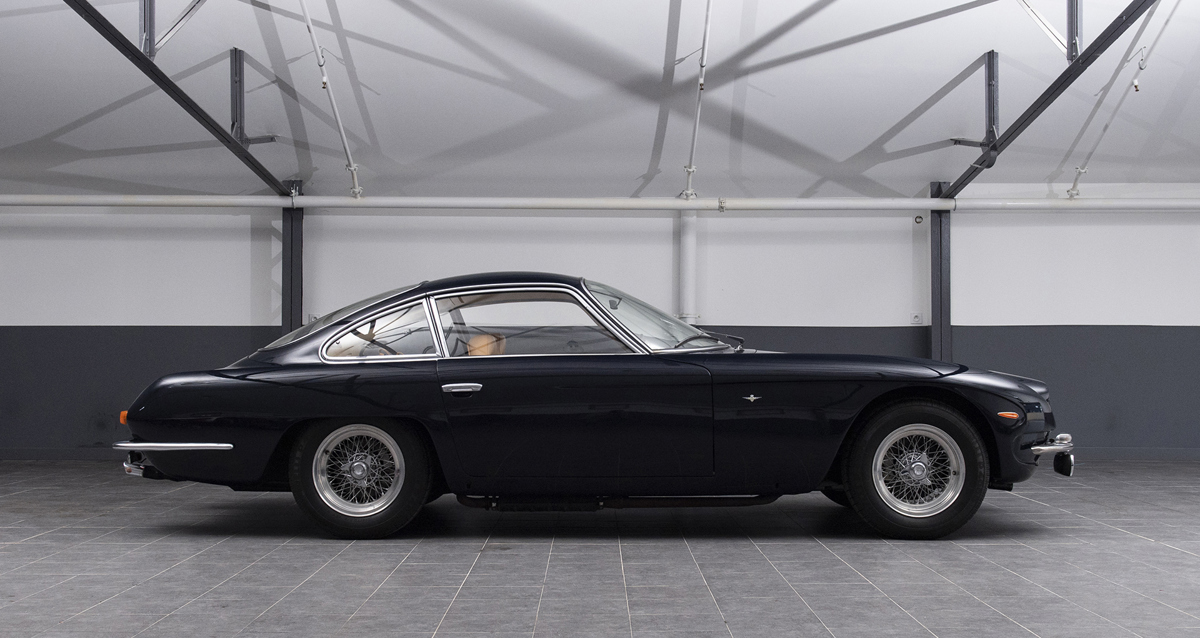 1964 Lamborghini 350 GT by Touring
Estimate: €550,000 - €700,000 | Offered Without Reserve
Our discussion of fine European coachbuilders would not be complete without a side-trip to Italy. One of the rare coachbuilders still in business today, Carrozzeria Touring was known for their patented superleggera construction process, which combined lightweight aluminum body panels over a customized, welded tubular space frame. The nimble products made under the Touring banner were favored by OEMs as diverse and storied as Aston Martin and Ferrari. When Ferruccio Lamborghini wished to start an automotive brand to compete with the best, it is natural that he turned to Touring. Of the 120 production models of Lamborghini's first car, the 350 GT, this example is one of a mere fifty that was built with aluminum body panels, making it true superleggera-spec. With a gorgeous, cab-rearward profile, this example embodies both a grand tradition of coachbuilding as well as the dawn of an exciting new take on the Italian sports car from Lamborghini.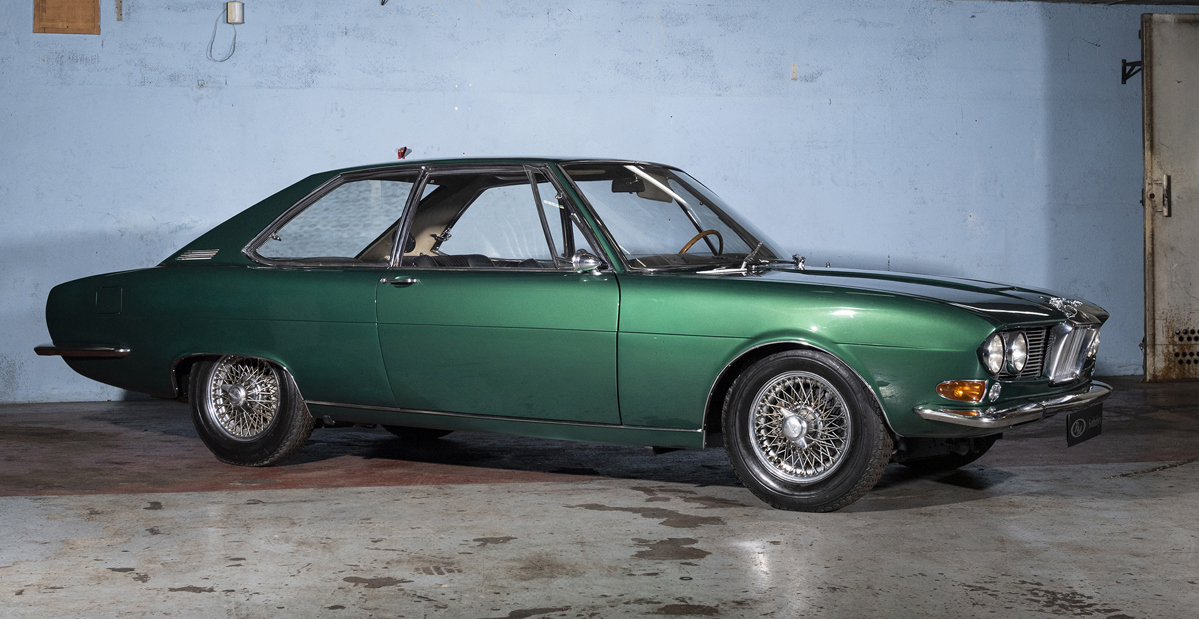 1966 Jaguar FT Coupé by Bertone
Estimate: €80,000 - €100,000 | Offered Without Reserve
We end our series on post-war coachbuilding with this fascinating glimpse at, "what might have been." Ordered new by the official Italian importer for Jaguar, Ferruccio Tarchini, this coachbuilt Coupé was executed by famed Milanese design house Carrozzeria Bertone. Though by this period both French and British coachbuilding were in their final years, Bertone was experiencing its glory days in the mid-1960s, launching their groundbreaking Lamborghini Miura design the same year that this FT Coupé debuted. The only example completed on the Jaguar 420 platform, this example was an attempt to combine forward-thinking Italian styling with the years of tradition represented by the Jaguar brand. Sadly, no further examples of the FT Coupé were constructed, making this survivor a fascinating artifact of Jaguar history. Like all the coachbuilt examples going up for auction next week on 19 November from RM Sotheby's and The Guikas Collection, this example represents uncommon style, offered without reserve.