Some of the most famous British sports racing cars have become so valuable they warrant ultra-premium continuation versions made by the original manufacturers themselves. Sometimes, these versions were essentially never released to the public, like with James Bond's Aston Martin DB5. Some, like the 1953 Allard Le Mans JR Roadster Continuation, were made in such small quantities they never really were widely available. Others, as we will see in this piece, possess more complicated origin stories. But no matter what justification is used for accurately recreating a truly iconic sports car, we can all agree that having more of these classic creations driving around modern roads makes the world a better place: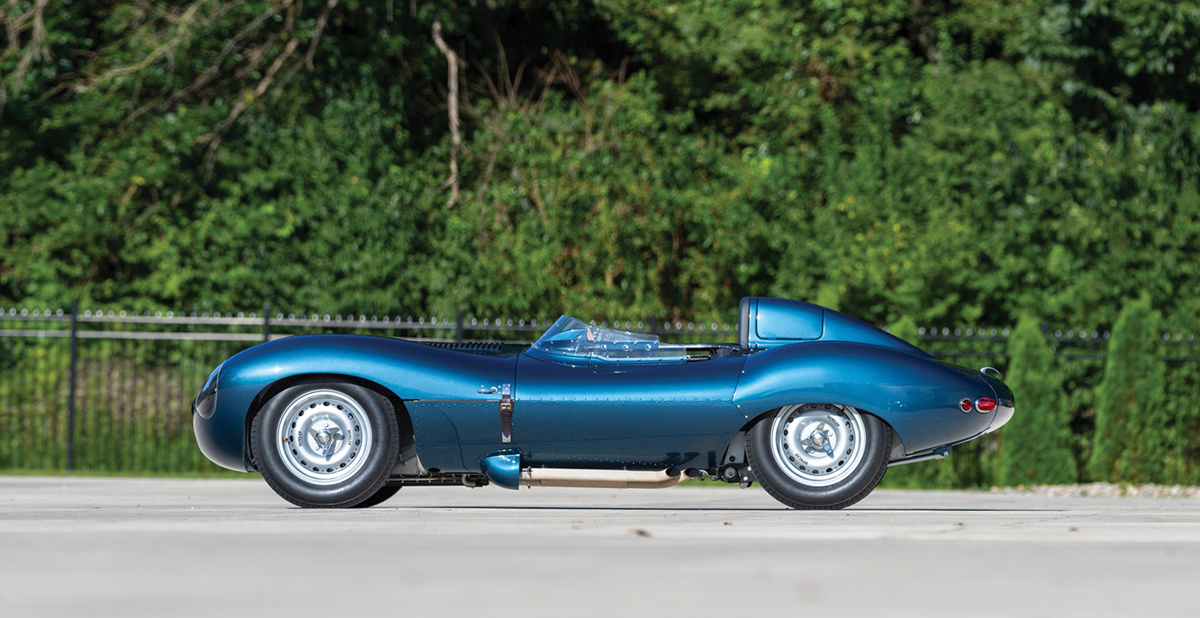 1955 Jaguar D-Type Continuation
Estimate: $1,000,000 - $1,500,000 USD
Some cars are so significantly advanced compared to their competition that sales actually suffer. Though it takes effort to imagine now, when Jaguar first put their futuristic D-Type race car on sale in 1954, they overestimated demand by about 25%. Jaguar successfully designed and executed a car with no central "backbone" chassis—the front and rear subframes were attached to a central aluminum monocoque where the driver would sit. This setup is similar to the way supercars are still constructed today—though materials advancements mean today's central monocoque is typically made from carbon fiber.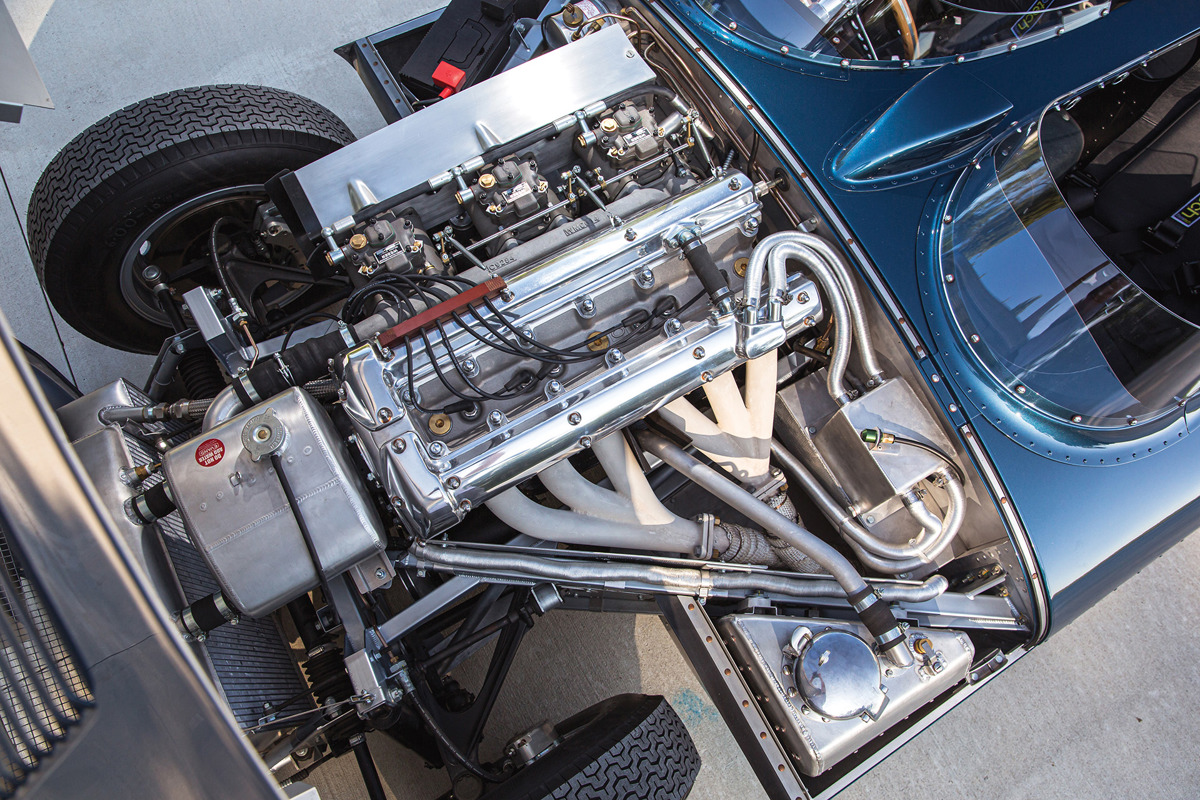 So, going into 1955, Jaguar had a decade-long head-start on mid-century race car construction, and the factory team scored a second-place victory at the previous year's 24 Hours of Le Mans—only one lap shy of rival Ferrari. Everything was indicating that Jaguar's factory works team would be the squad to beat. And indeed, a D-Type was on top of the leaderboard at Le Mans in 1955—but, as those who know the history of motorsport can attest, their victory was overshadowed by a horrific accident between a works Jaguar and a Mercedes-Benz 300 SLR, which forever became associated with that year.
In the aftermath of the accident, the Mercedes team officially resigned from motorsport. Jaguar's factory team continued on for one more season, ceasing all official activities at the end of 1956. Of the 100 planned D-Type chassis numbers, only 75 were ever assembled. Facing flagging demand, Jaguar management decided to pull the plug on the D-Type, opting to transform the remaining racing chassis into the XKSS hybrid sports racer we'll cover next.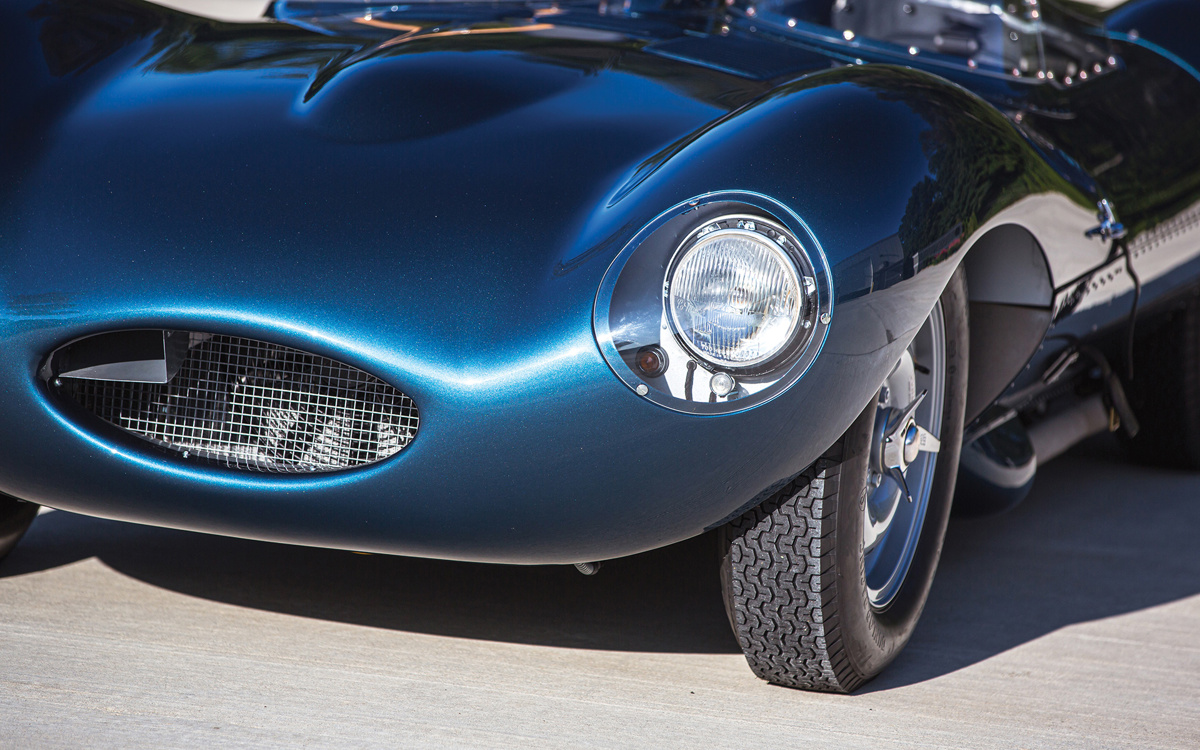 Fate, timing, and bad luck can have as much to do with a car's success as anything. Certainly, the uneven in-period sales of the D-Type didn't mean the car was bad. After Jaguar's official withdrawal from motorsports, privateer teams like Ecurie Ecosse proved this definitively in 1957, with five of the top six finishers driving D-Types. In honor of this heritage, Jaguar decided to complete the remaining 25 chassis numbers, bringing the D-Type into the modern era. Wearing the unmistakable shade of "Flag Blue" made famous by Ecurie Ecosse, this D-Type is neither replica nor recreation, but a legend reborn.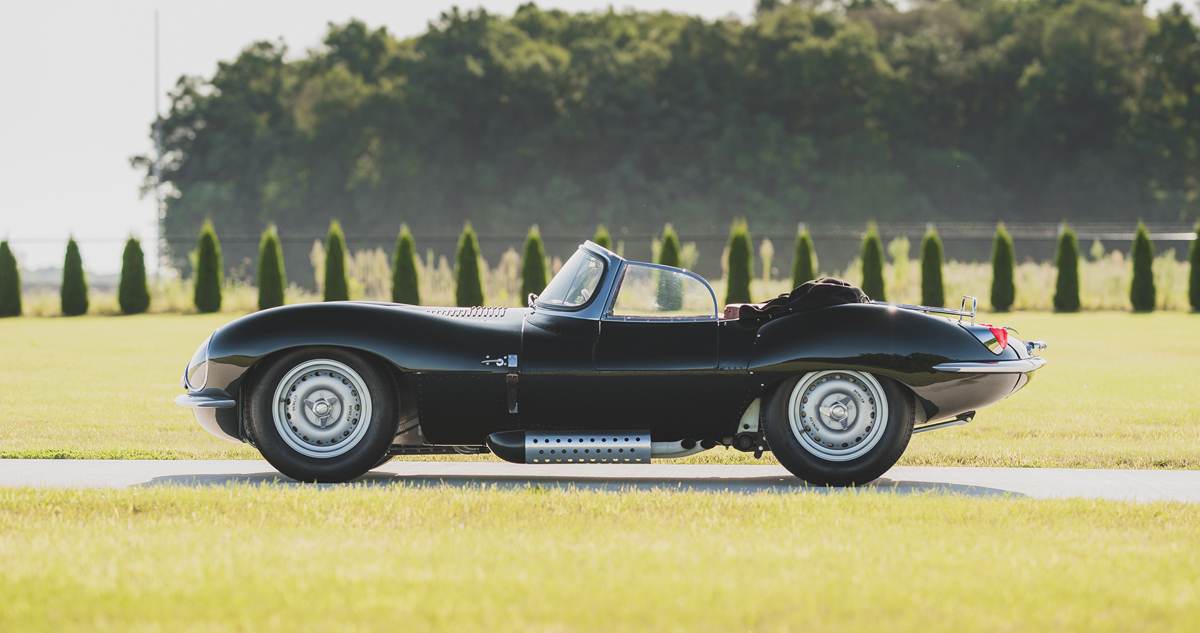 1957 Jaguar XKSS Continuation
Estimate: $1,500,000 - $2,000,000 USD
The Jaguar story picks up after the D-Type's unexpected drop in popularity. Sensing that the public was not in high-demand for a stripped-out racing car featuring a giant wing for stability and a riveted backbone between the seats, Jaguar's brass made the decision in late 1966 to convert the unsold D-Type race cars into XKSS hybrid sports-racers, creating a new type of car in the process.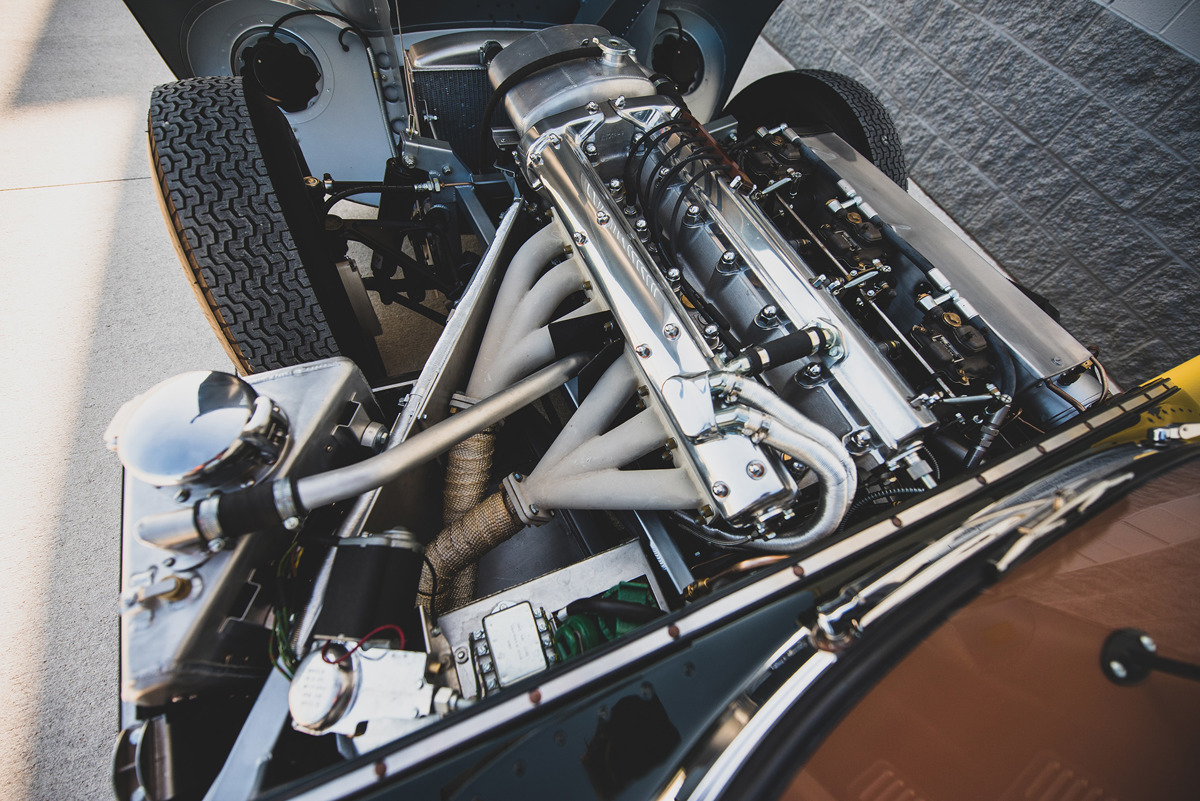 While many racing cars of the time were essentially faster versions of stock cars, the XKSS went against the grain—with only slight nods to creature comforts, and retaining its novel chassis configuration, Jaguar's hybrid sports-racer was more of a detuned D-Type than anything that came before it. And with only 25 total planned to be built, surely Jaguar's sell-through rate would be better with the XKSS.
What happened instead was another tragic accident—a fire in 1957 at Jaguar's Browns Lane factory consumed all but 16 of Jaguar's new sports cars. Period film of the fire's destructive aftermath has become famous in enthusiast circles for showing how quickly Jaguar recovered from the fire—achieving normal production volume just three weeks after the fire.
In many ways, the nine unbuilt XKSS chassis numbers were the final piece remaining in Jaguar's recovery from the 1957 fire. During the six decades between then and today, the legend of the XKSS has only grown, with values approaching stratospheric levels, driven by the ultimate unattainable example—the Petersen Museum's 1956 Jaguar XKSS, famously bought, sold, then re-bought by Steve McQueen.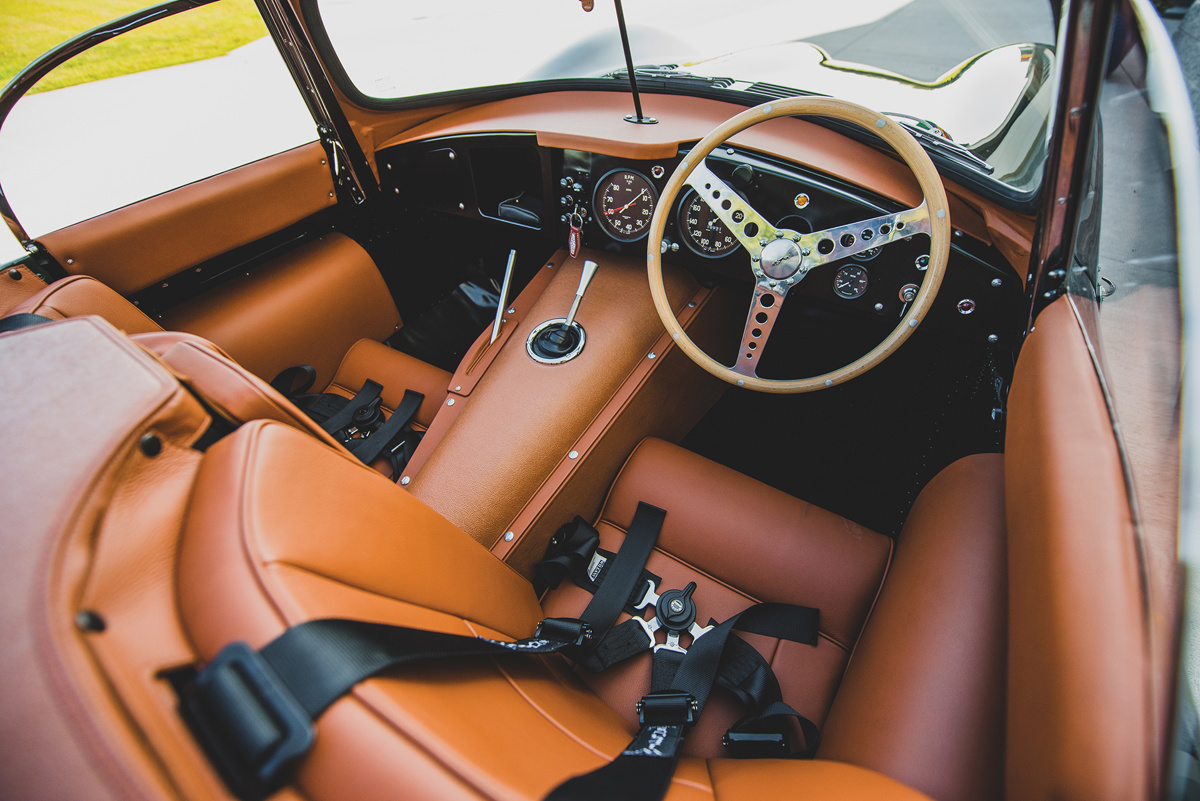 Sixty years after the fire, Jaguar committed to continue XKSS production, building from scratch the final nine chassis numbers in the same Browns Lane facility where the originals were assembled. Hand-built by Jaguar Land Rover Classic using the same, time-tested methods as in 1957—including hand-forming and brass-welding the body panels together, guided by the original blueprints and specifications. Only minor modifications separate the first batch of XKSS cars from their 21st-century siblings, including more comfortable chairs and a modern fuel cell.
Lest you think these slight alterations make this XKSS unoriginal—remember that Steve McQueen himself ripped out the seats in his XKSS and had Tony Nancy reupholster them. Neither a "replica" nor a "kit," this revival Jaguar is the very definition of a continuation car. As good as new.
1963 Jaguar E-Type Lightweight Continuation
Estimate: $1,750,000 - $2,225,000 USD
Our final continuation car, and the most modern design in our trio of iconic Jaguars, was actually the first effort from Jaguar Land Rover's Classic division. Unlike the XKSS and D-Type, no real tragedies surround the creation of the Jaguar E-Type Lightweight. After abandoning racing in the late 1950s, Jaguar pivoted to building GT cars, using the same advanced monocoque chassis construction to form the foundation of their next-generation E-Type. The most sporting version of Jaguar's GT car, the aluminum-bodied E-Type Lightweight, was built in even smaller quantities than its predecessors—with only twelve cars and two spare bodies originally assembled by Jaguar in 1963.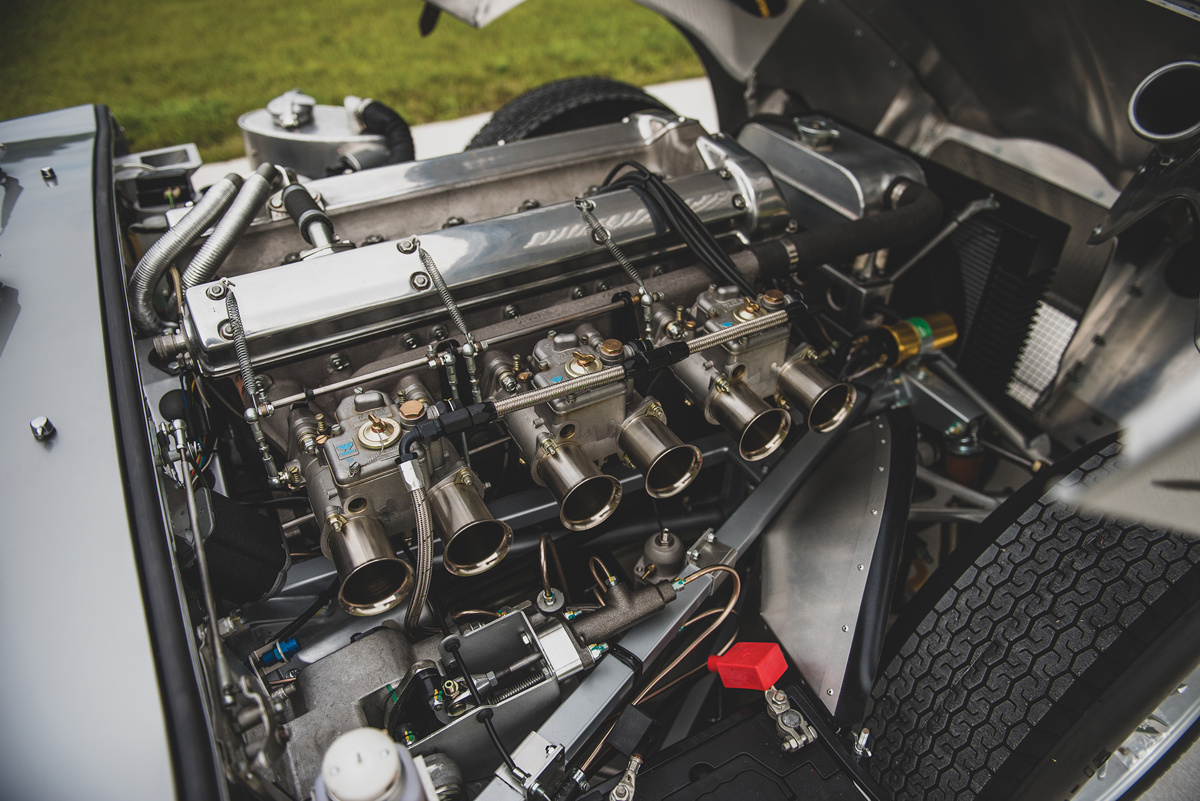 Like the XKSS and D-Type, Jaguar held back on its initial build run, allowing for six additional chassis numbers to be built as continuation cars. And as with the cars we discussed earlier, Jaguar Classic went to great lengths to use the same methods and materials as when the Lightweight coupes were originally assembled. And, like the original, the continuation was made for motorsport—with a full roll cage fitted, this Lightweight is ready for vintage racing.
Even more special, this example is known internally as "Car 0"—the first Lightweight built and likewise the first foray into continuation cars by Jaguar. Exceptionally special on their own terms, continuation cars like this E-Type Lightweight are the ultimate example of brands celebrating their heritage—acknowledging our origins before we drive on, into the future.