The best car companies are, essentially, family businesses. Sydney Allard, the namesake behind the famous British sports and racing car brand, got his start in another family business—a large Ford dealership in South London. The perspective young Sydney received from observing the mechanics in the service bays, not to mention seat time in every model of Ford, gave Allard the confidence to start building race cars under his own name.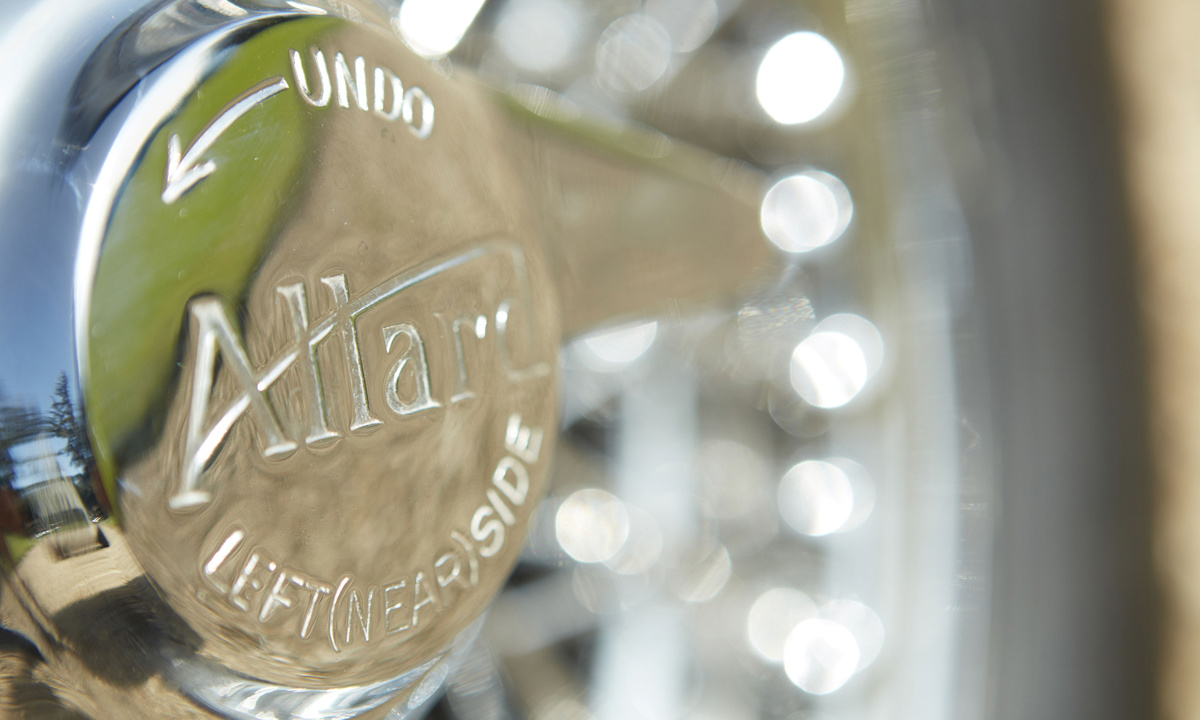 1953 Allard JR Le Mans Roadster Continuation
Estimate: £180,000 - £240,000 GBP
The first Allard Motor Company model CLK 5 was, like the early attempts built by many automotive pioneers, essentially a special, pieced together with parts from several different automakers. In Allard's case, the automakers that unwittingly contributed to the CLK 5 were unquestionably top-tier—much of the body, including the tapered tail and steering box, were from a Bugatti Type 40 grand prix car. As a nod to Allard's roots, the powerplant and radiator were straight out of a Ford V8.
Looking at a cutout of the CLK 5 in an old issue of Motor Sport, the Type 40 body panels are not as noticeable as the stance—the semi-independent suspension gave the first Allard's front two wheels a healthy dose of positive camber, a dead ringer for Bugatti's setup. How it looked, however, was not nearly as important as how it performed. And with the success of subsequent models like the J2 and J2X at British Hillclimb events and endurance races, it was clear Allard's "stripped out car with an enormous engine" formula was working. Though, as ever, that did not mean Allard stopped innovating.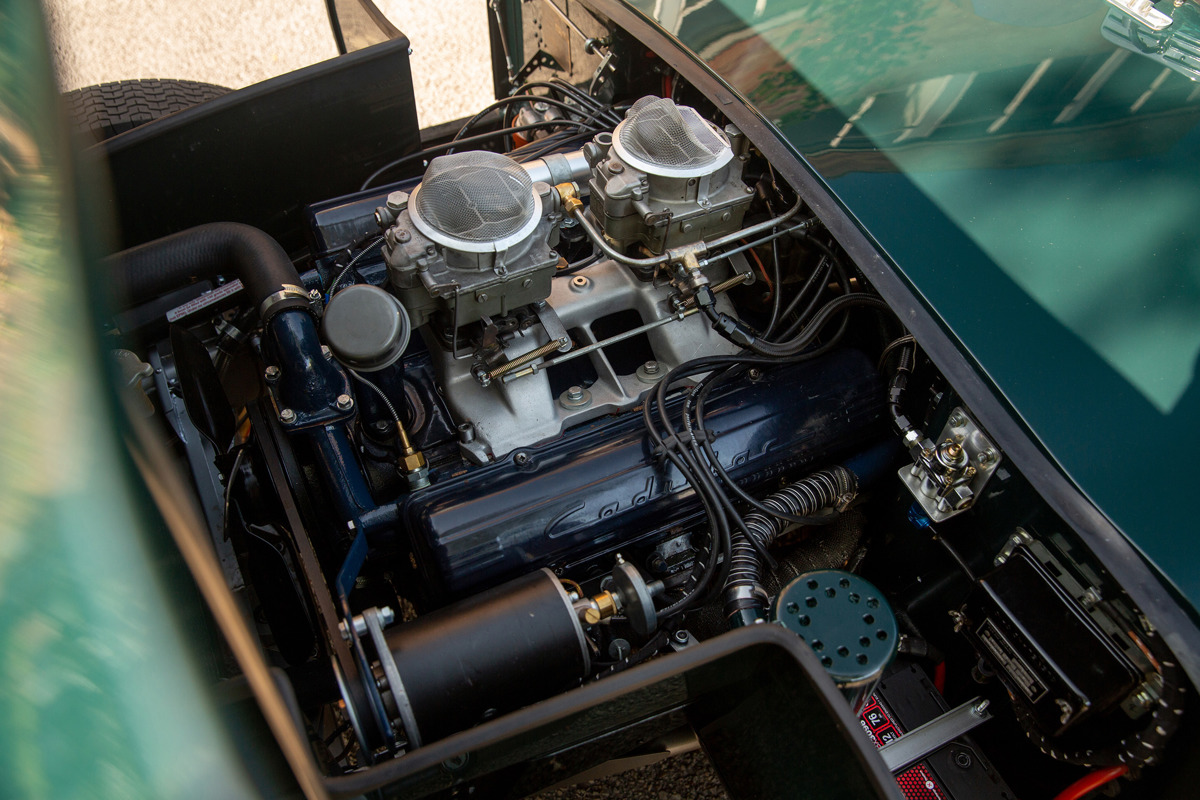 When it came time to prepare for Le Mans in 1953, the combined effort of Allard's talented team produced what is arguably the most singular sports car in company history—the JR. Contributing both his technical acumen and driving talents was Zora Arkus-Duntov, who served as a former Allard engineer before moving to a more famous role helping Chevrolet produce the Corvette. Period footage of the two new Allard JR competition cars en route from the Allard Cars factory on Clapham High Street, London to the channel crossing is absolutely fascinating, and the rare OEM marketing documentary that also captures their competition—Ferrari's formidable 250 SWB. In comparison, Scuderia Allard appears to be more of a mom-and-pop operation: Sydney Allard himself also served as one of team's four race drivers.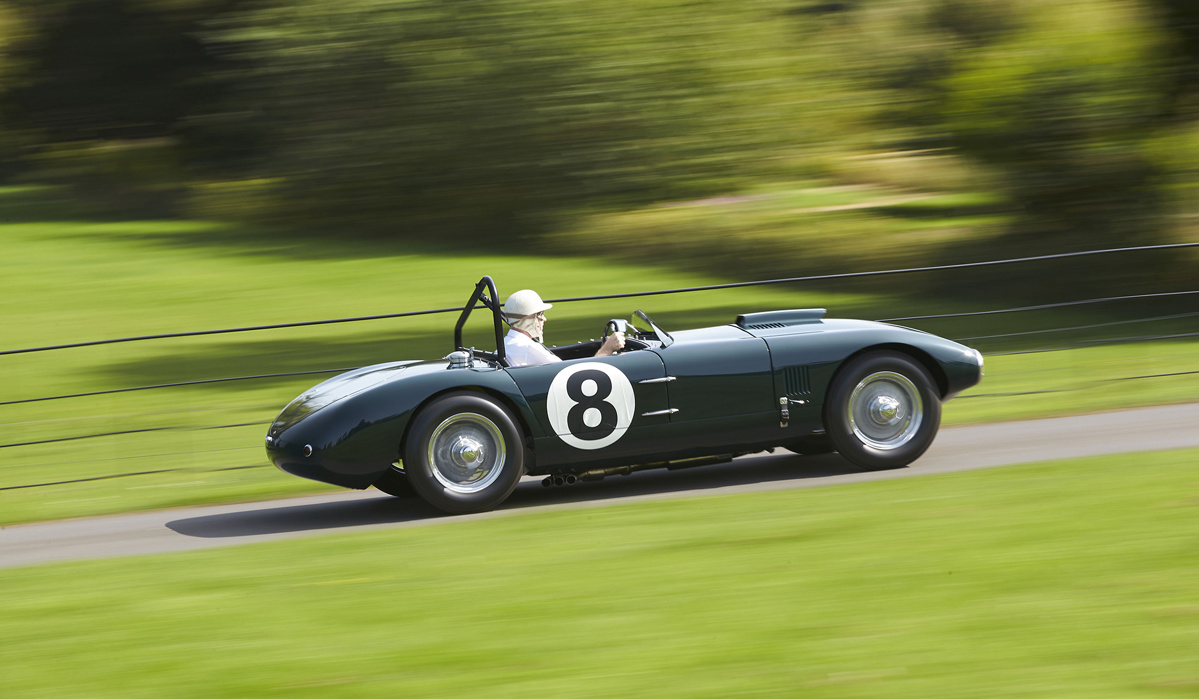 Sadly, Allard's dreams of winning Le Mans remained unfulfilled. His own car suffered rear axle failure during the race, while Duntov's JR retired due to engine failure. 1953 was to be the final year that Allard competed in endurance racing. Allard assembled their seventh and final JR in 1956—Sydney diverted his attention to straight line speed, drag racing for the latter part of the 1950s and early 1960s. Allard died in April 1966 of unreported causes, though the stress of setting a new UK top-speed record with his dragster in October the previous year could not have helped Allard's health.
The best car companies are, essentially, family businesses. And without their founder at the helm, it took the rest of the Allard family to resurrect the legacy that Sydney Allard created. In 2013, the Allard family announced that they retained the branding rights to their ancestral company and planned to create a continuation model for their heroic Le Mans racer. Sydney Allard's first grandson Gavin gave the new creation its chassis number—#3408, making it the eighth JR built, and the first true all-new Allard in 64 years.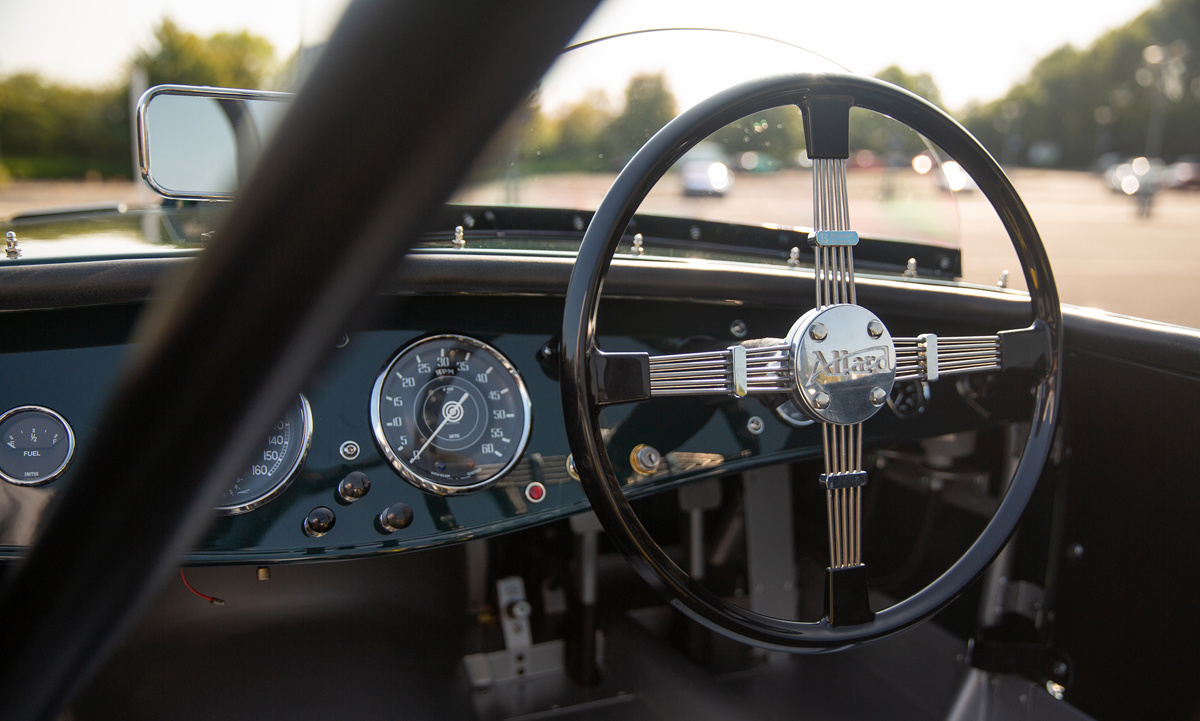 Adding to the authenticity, Sydney Allard's son Alan worked with his own son, master builder Lloyd Allard on the construction of the new JR. To replicate the original build as close as possible without input from Sydney, the Allards' decided to charge the original Le Mans team with overseeing the continuation project. Original designer Dudley Hume opened his archive, allowing 120 period drawings to inform the build process. Allard's Chief Engineer David Hooper also provided consultation—because of this unprecedented intergenerational involvement, this build is comfortably as close as possible to Allard's original effort from 1953. Because of the quality of the build, with original Allard components and full safety cage, the new JR qualifies for FIA vintage racing events around the world.
With a series of 1950s race cars that were regarded in the same class as fine Ferraris and Jaguars, all Allard needed was a bit more luck and a few more years of racing development. Thanks to this all-new JR, the legacy of Sydney Allard's innovation in motorsport lives on. If you wish to own a piece of this legacy, this special sports car will be part of RM Sotheby's upcoming London Sale—truly a piece of modern history.