One can substitute Monterey for San Francisco in this famous Mark Twain quote, except for Car Week. I am not sure if it is the elegant/sleek/fast/old/world-class cars and events that week (or the wide variety of people that come to town) that make it appear we have better weather, or if the weather is just nicer. As a native of the Monterey Peninsula, born and raised, I am proud to provide my advice for things to do during Car Week.
First and foremost, I would like to thank RM Sotheby's for providing me this excellent opportunity to tell you about my Monterey and the wonderful things to do on the Peninsula during Car Week.
RM Sotheby's Monterey auction is held at the newly renovated, state-of-the-art Monterey Conference Centert. Along with being the best auction with the best collection (historically proven, despite my completely biased opinion), RM is the only auction to come to the Monterey Peninsula and give back to the community. I am a member of The Rotary Club of Monterey and have organized the 200+ RM auction volunteers since 2006. Since RM started participating in Car Week, they have donated well over $1 million to our Club, who, in turn, donates 100% back to the community in the form of scholarships, grants to non-profits, and teacher awards. RM has truly been a great partner.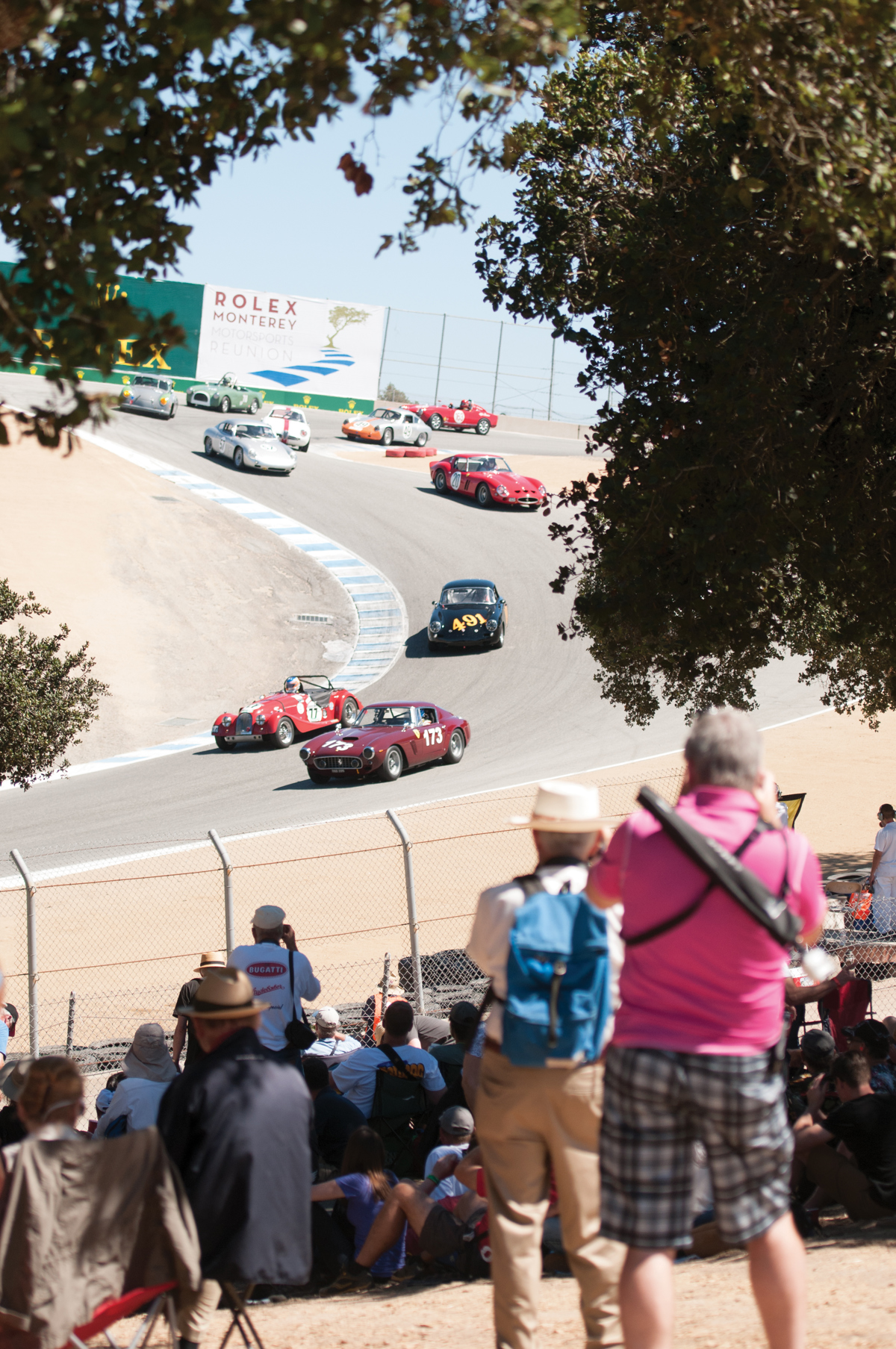 The Rolex Monterey Motorsports Reunion held at Laguna Seca
When not spending time doing all things cars (previewing or bidding on cars at RM Sotheby's, watching or racing classics at Laguna Seca, attending The Quail, participating or watching the Tour d'Elegance and the Concours d'Elegance, to name but a few), there is a lot to do in this small community. 
Monterey is one of the most historic cities in the United States (discovered by the Spanish in 1602, five years before the British settled at Jamestown), and unequivocally is the most historic city in the State of California. A simple walking tour of downtown Monterey will take you by California's first state capitol, first theater, first brick building, first public library, first milled-wood building (yes, this is a thing), and a multitude of centuries-old historic abodes.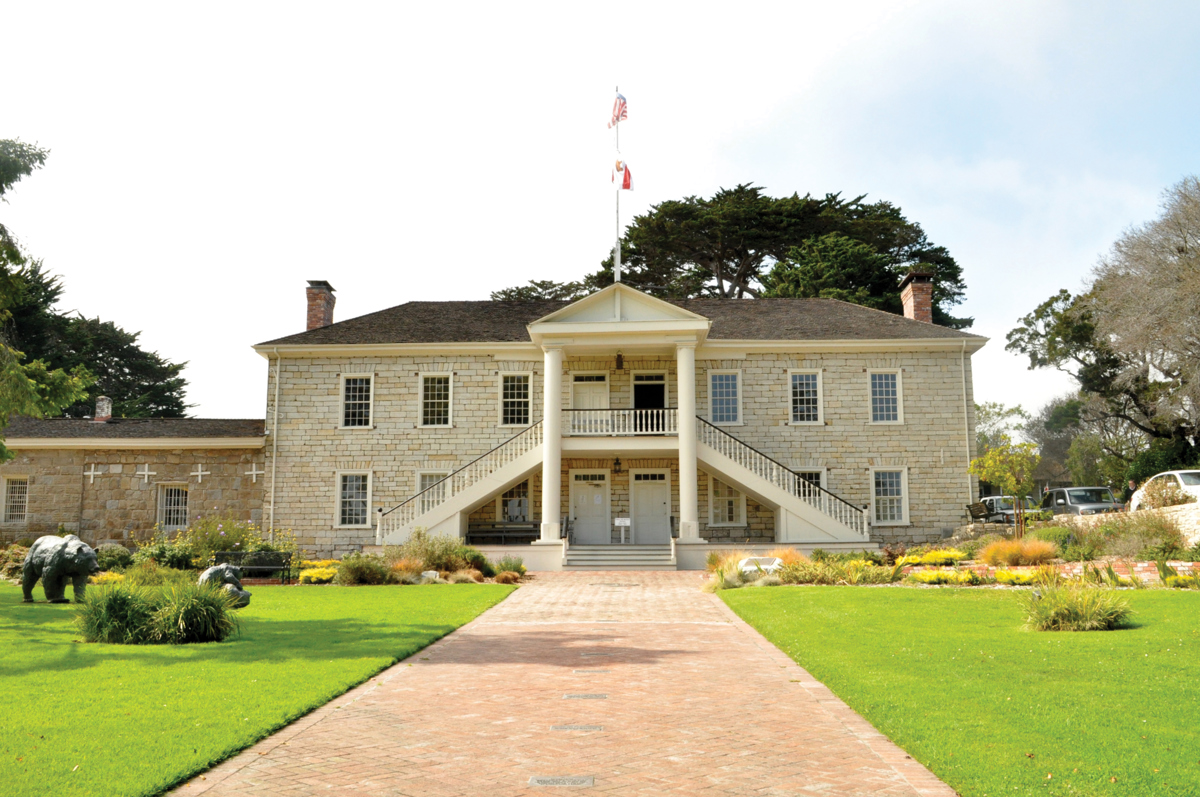 Colton Hall, where California's first Constitution was drafted in October 1849
If history is not your thing, Monterey has an unparalleled coastline that is both rugged and beach filled, a recreation trail, Fisherman's Wharf, and John Steinbeck's legendary Cannery Row, with the Monterey Bay Aquarium – annually ranked as the world's #1 aquarium – as its anchor.



Monterey Bay Aquarium
I am very much an outdoors person, and love to hike, bike, and play golf—all of which are world class on the Monterey Peninsula. Hiking on the Big Sur coast is spectacular; many say Big Sur is the most beautiful meeting of land and sea in the world. Monterey Peninsula and Pebble Beach golf need no introduction; many of the world's great golf courses are open to the public on the Monterey Peninsula (Pebble Beach Golf Links, Spyglass Hill, Spanish Bay, and Poppy Hills). Car Week is super busy, so book your tee times well in advance. If you are lucky enough to know someone, it is worth a lifetime's wait to play Cypress Point Club and either of the Monterey Peninsula Country Club's two courses.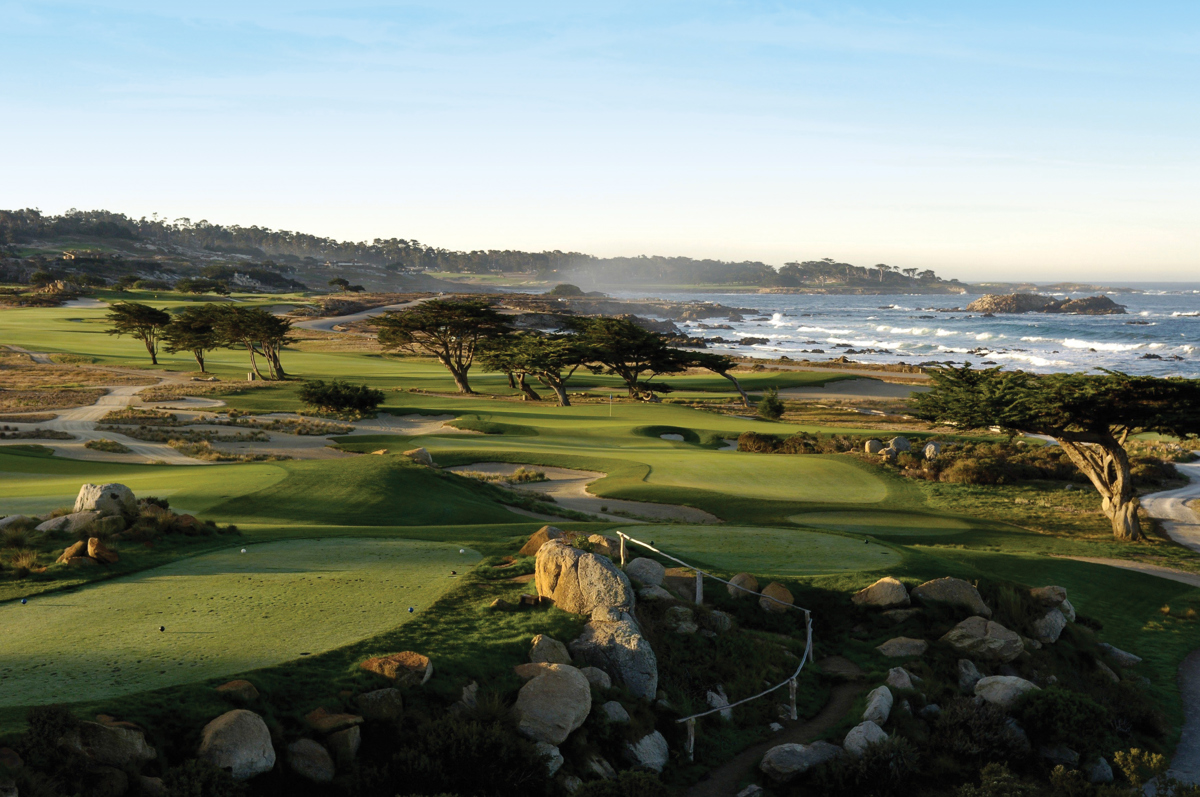 The Shore Course at Monterey Peninsula Country Club
One cannot come to the Monterey Peninsula and not eat; we have world-class dining 365 days a year. At lunch a few months ago, Ted Balestreri (of Sardine Factory and Cannery Row Company fame) lamented that, "No one goes out to dine anymore, people just go out to eat." On the Monterey Peninsula, just about every restaurant will allow one to dine (dining being a social event that includes eating, versus eating quickly and leaving). My favorite places to dine old school (black vest, white shirt, and tie) are The Sardine Factory in Cannery Row (of course) and the Old Fisherman's Grotto on Fisherman's Wharf. For a romantic dinner, my wife and my two favorites are L'Escargot and Grasings in Carmel. For the hustle and bustle of city life, there is Seventh & Dolores Steakhouse and Il Fornaio in Carmel. Finally, for pre- or post-RM Sotheby's auction nights, there is Montrio Bistro and Alvarado Street Brewery in downtown Monterey.
I have not only been blessed to grow up on the Monterey Peninsula, but also enjoy being able to live and work in a sleepy little community that has world-class events, history, extraordinary beauty, and a bounty of tremendous restaurants. Please enjoy our little slice of heaven during Car Week, as there is more than enough to go around (and we get it the other 51 weeks a year!).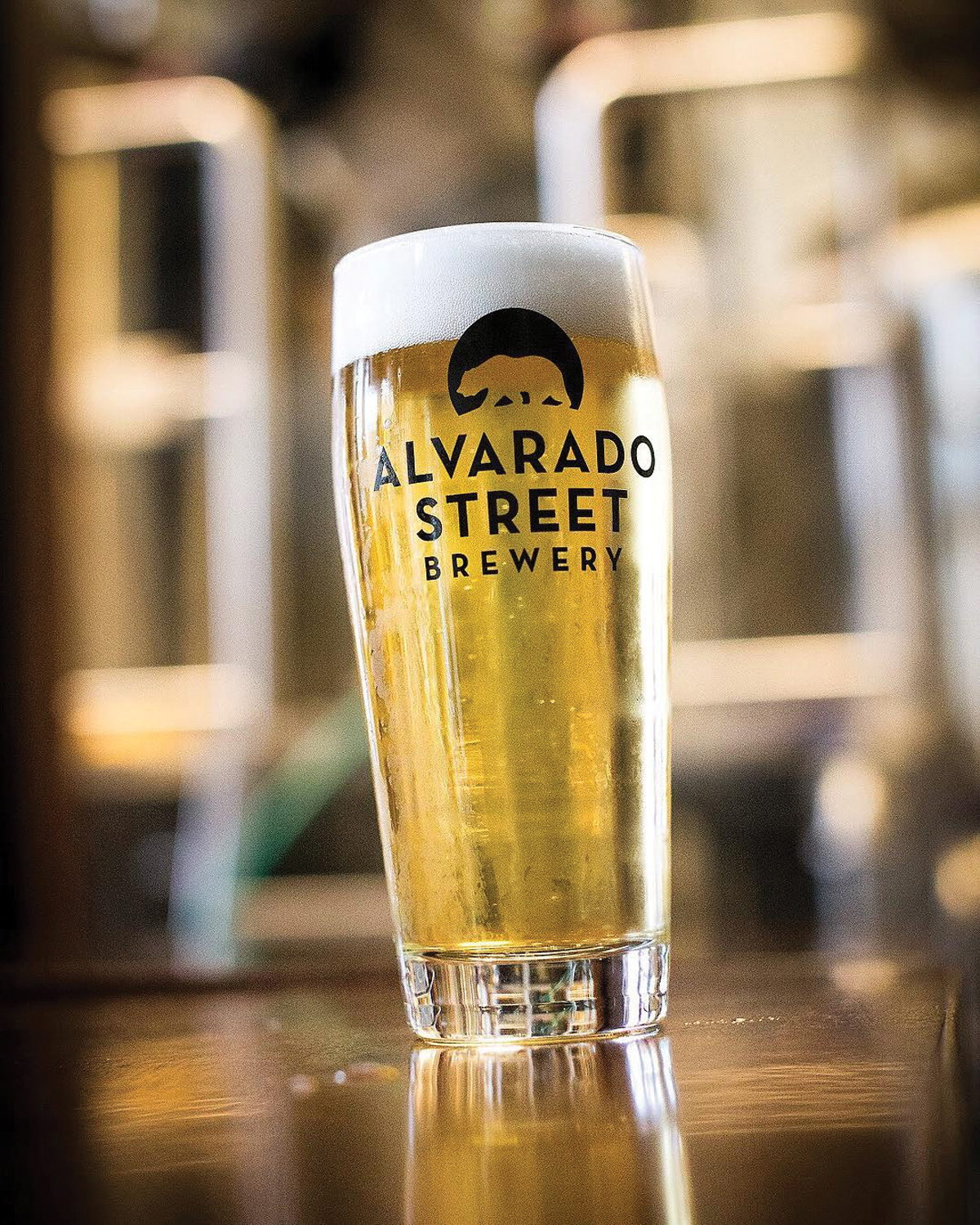 Alvarado Street Brewery