Like the famed secret agent himself, the Aston Martin DB5 featured in the James Bond films Goldfinger and Thunderball is an enduring pop-culture icon and is potentially the most famous car in the world. The mention of the name of the MI6 superspy likely conjures the memory of Bond's nonchalant demeanor in the midst of action and quotes laden with double entendres. Mention of the secret agent's automobile will nearly unanimously bring to mind the famous Snow Shadow Grey 1965 Aston Martin DB5 outfitted with hidden weaponry and cutting-edge spy technology by fictional weapons mastermind Q.
Chassis DB5/2008/R is one of only three surviving Bond cars. This particular car was commissioned by Eon Productions to be outfitted with full MI6 Q specifications as pictured in Goldfinger, with functional modifications created by special-effects expert John Stears. Chassis 2008/R was one of two built from new with Bond gadgetry, destined for North America as a promotional campaign for Thunderball, the fourth in the James Bond series. Following the tour, chassis 2008/R would change hands only three times, including a 35-year period as the centerpiece of the Smokey Mountain Car Museum. A no-expense-spared restoration has since been completed by official Aston Martin heritage specialists Roos Engineering in Switzerland, with all Stears-designed Bond modifications refurbished to function as originally intended.
Scroll down to explore a selection of the 13 fully functioning Bond modifications as explained to James Bond by Q in the iconic scene from the 1964 James Bond film Goldfinger.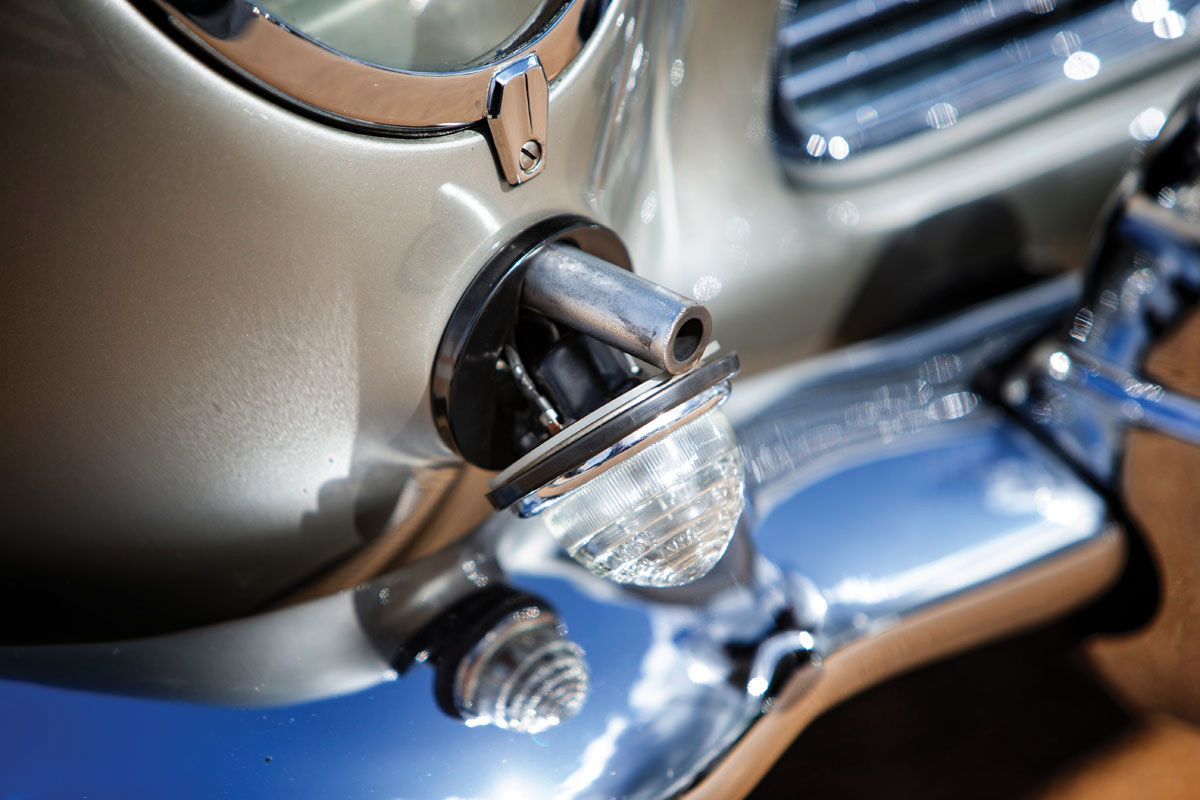 Fender-mounted Browning .30-caliber machine guns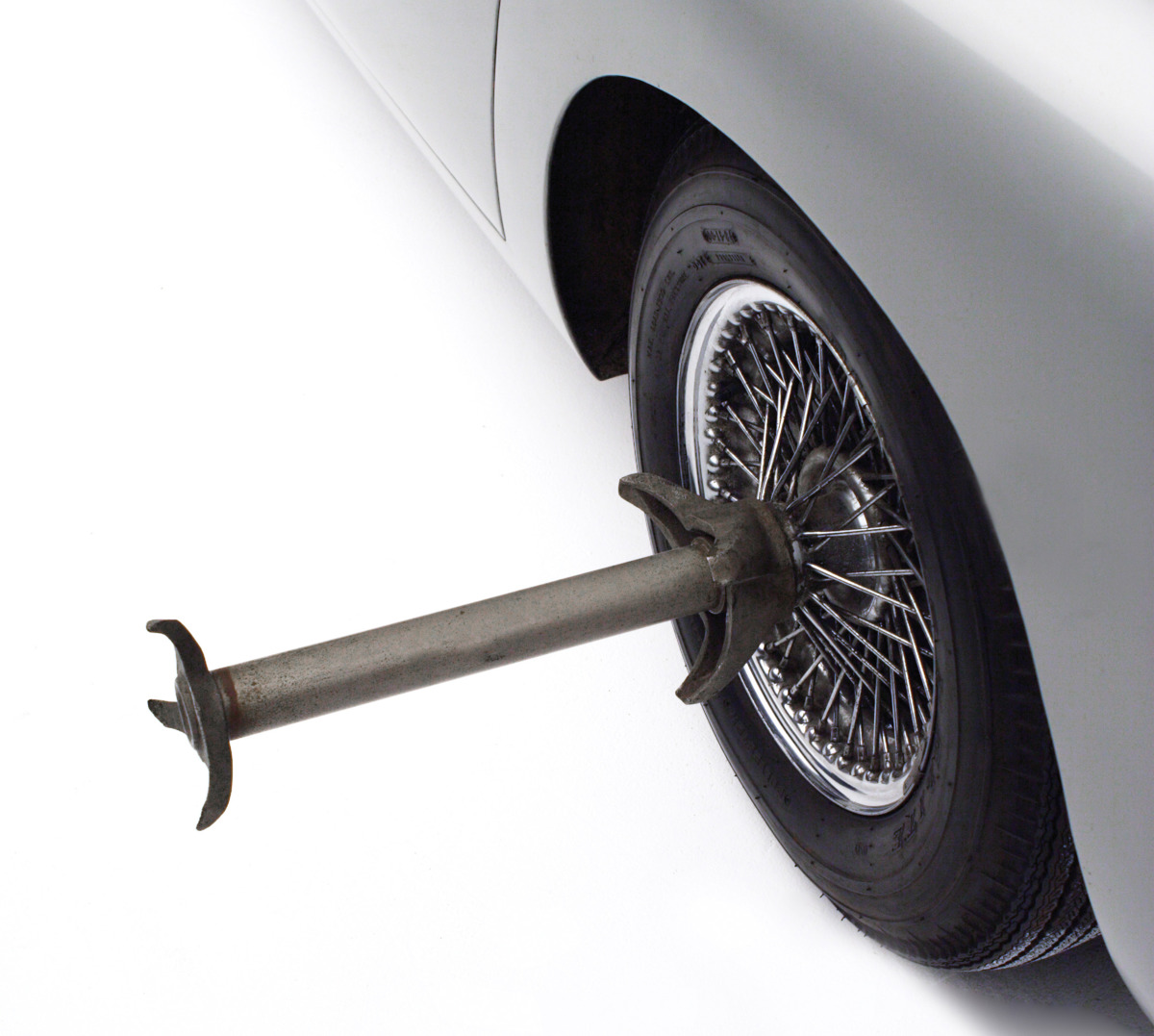 Wheel-hub-mounted tire slashers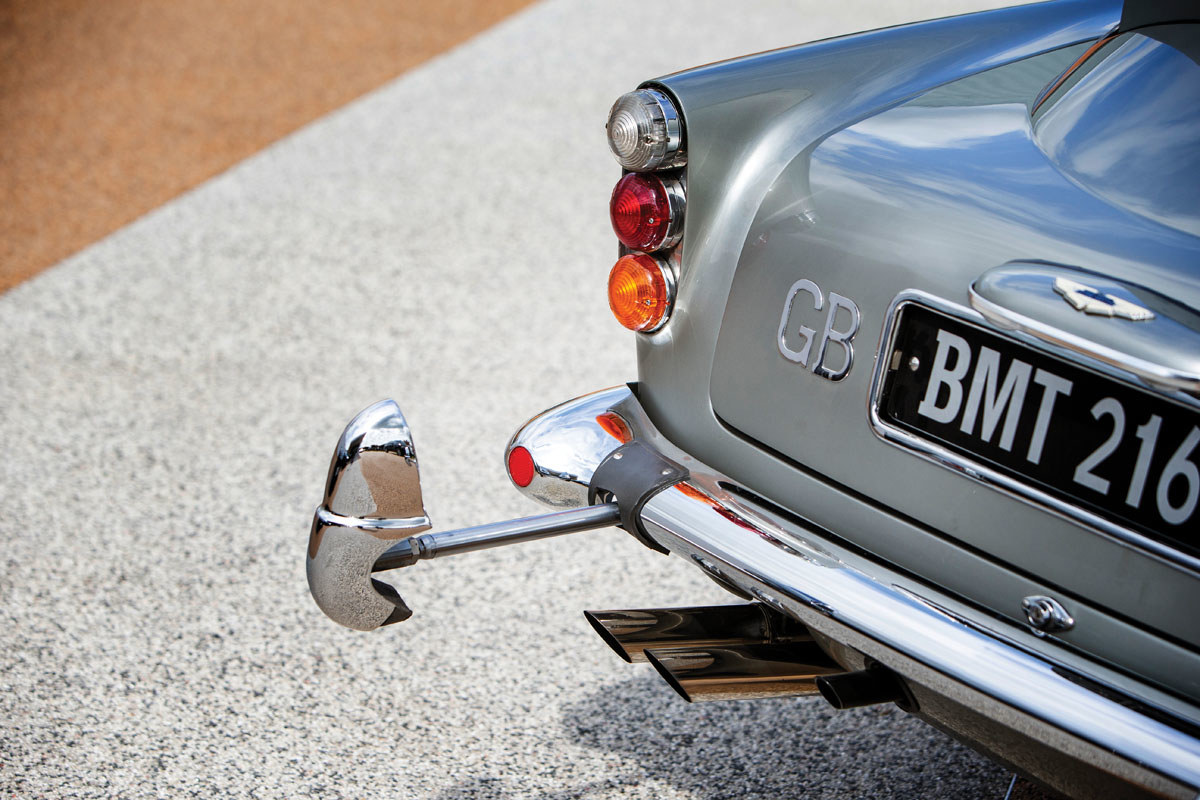 Oil-slick and smoke-screen dispensers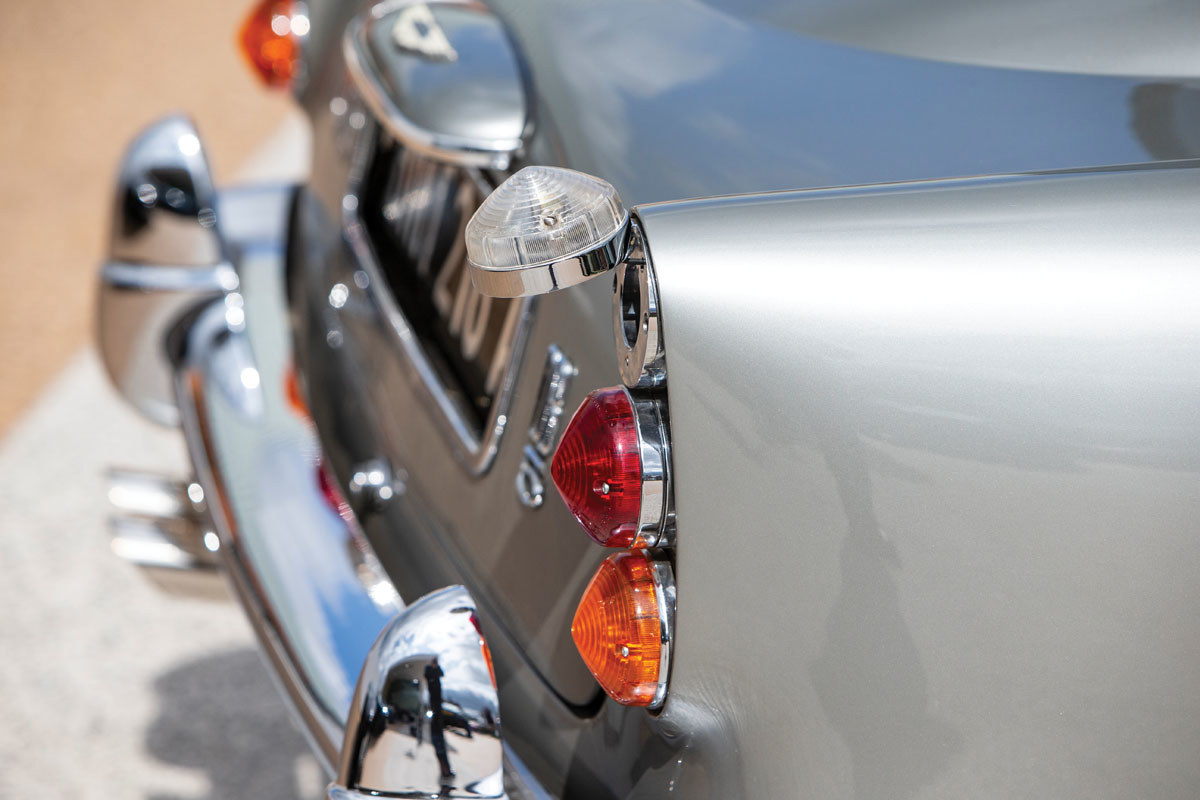 Caltrop dispenser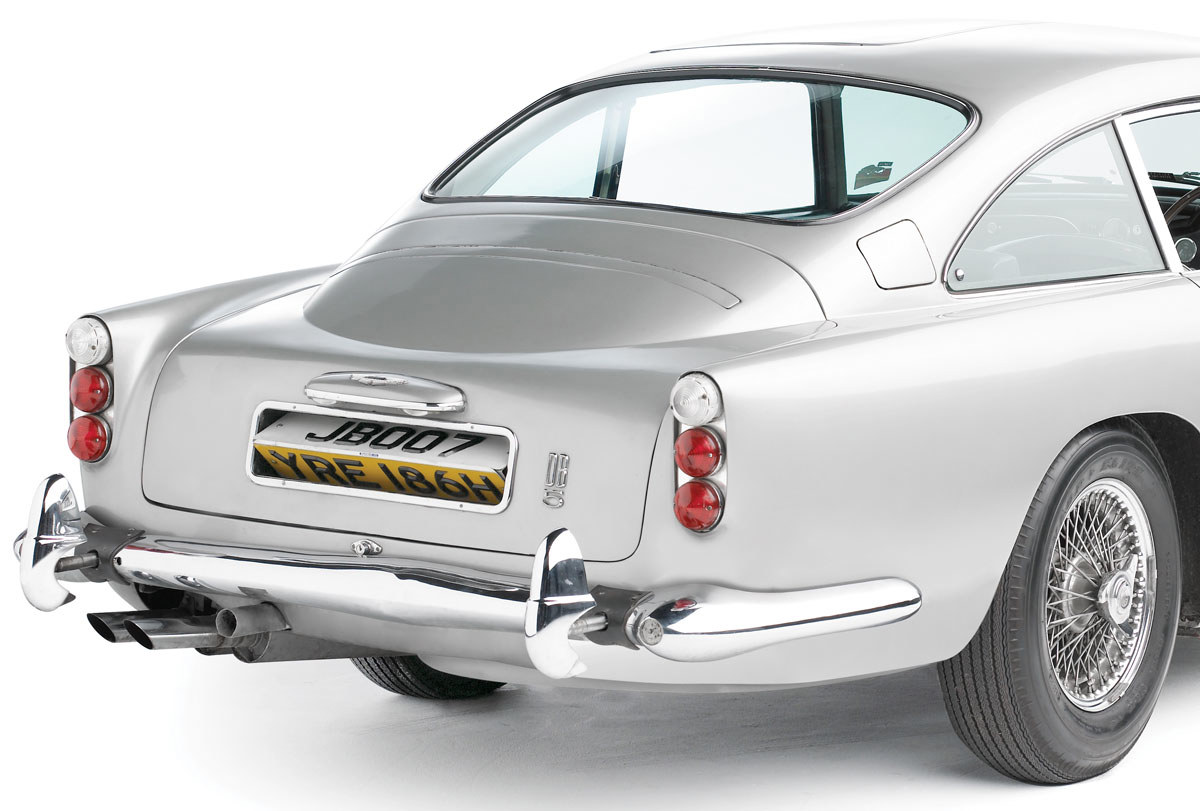 Revolving license plates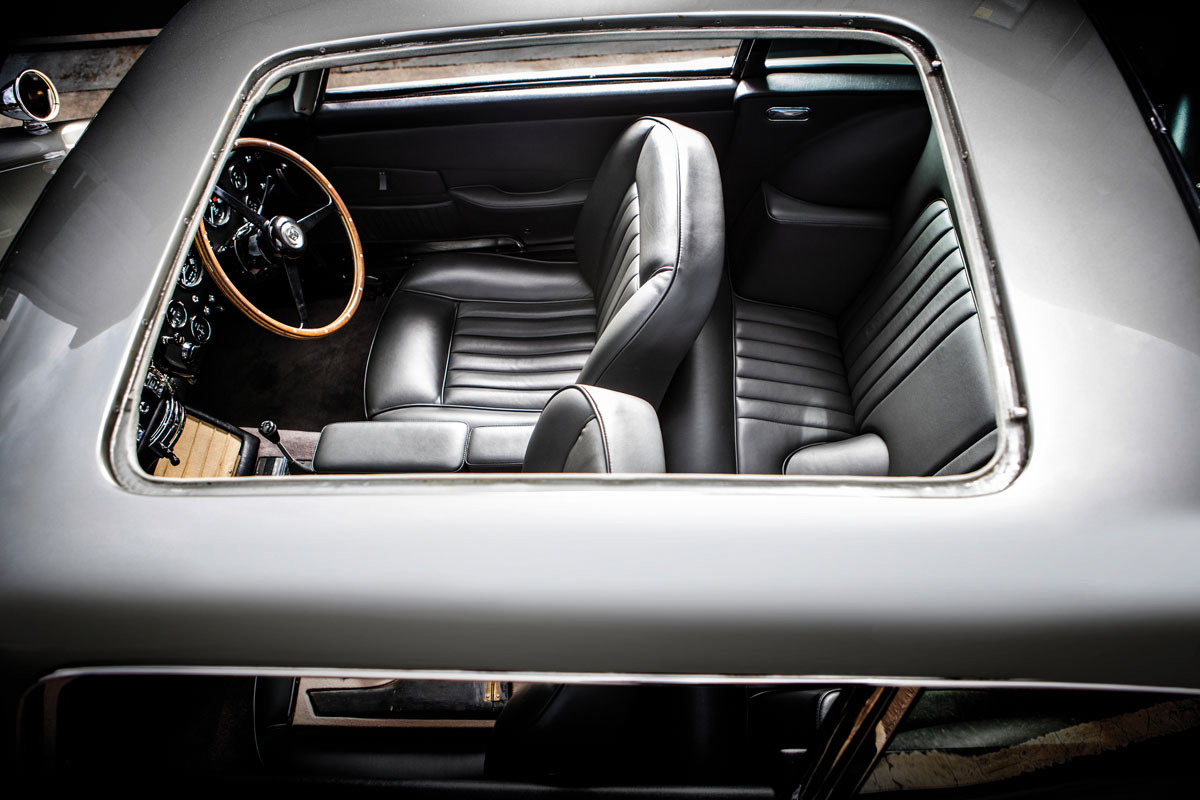 Ejector seat system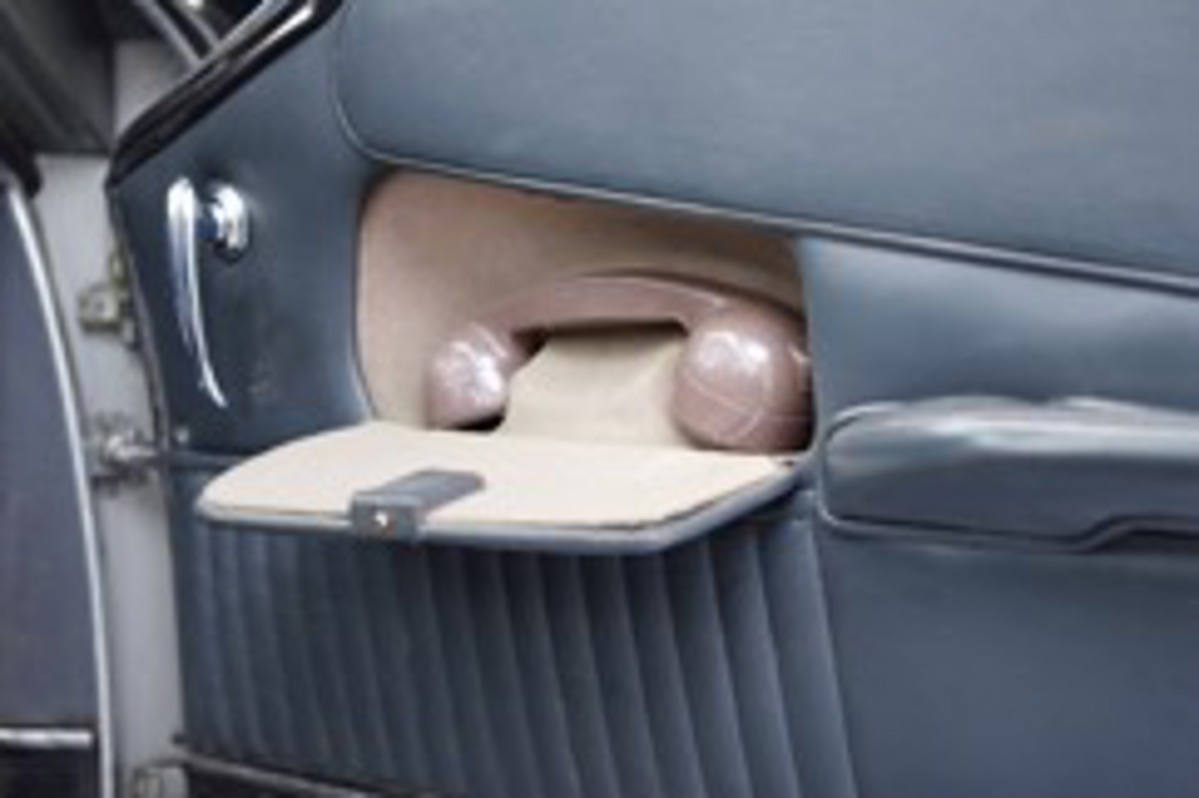 Hidden in-car telephone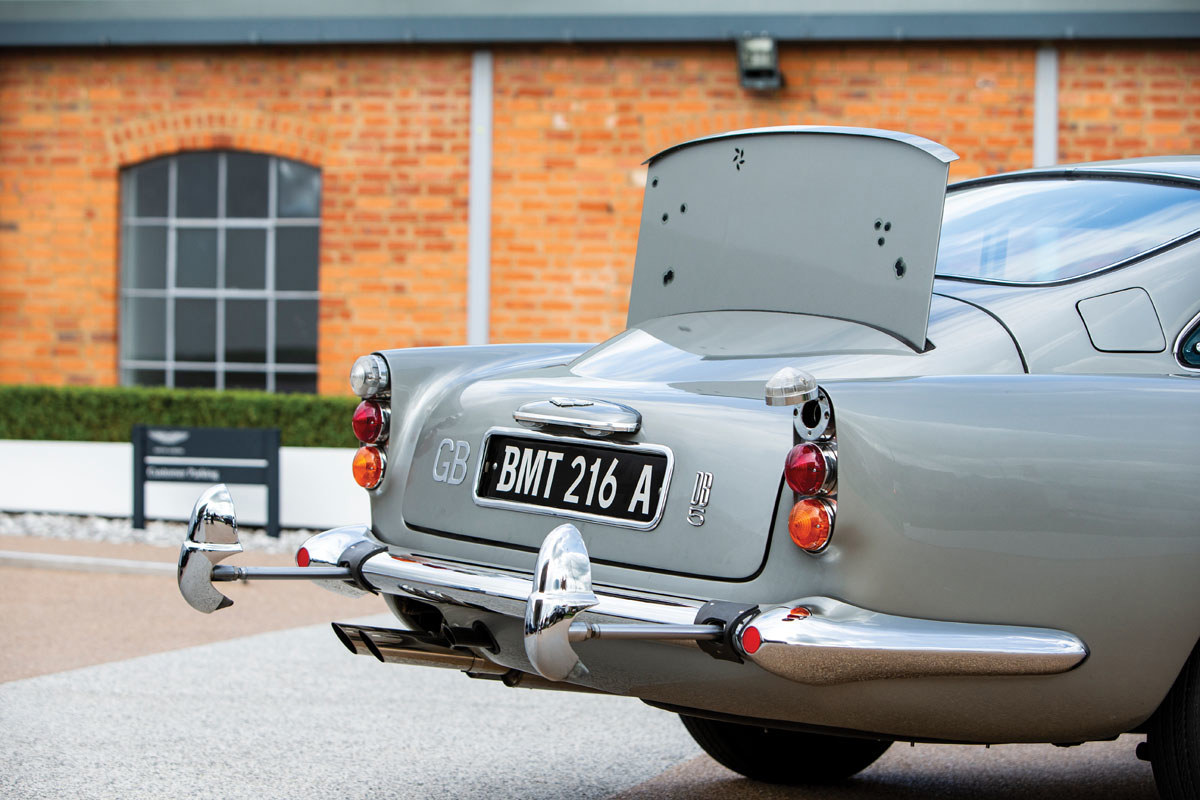 Rising rear bulletproof screen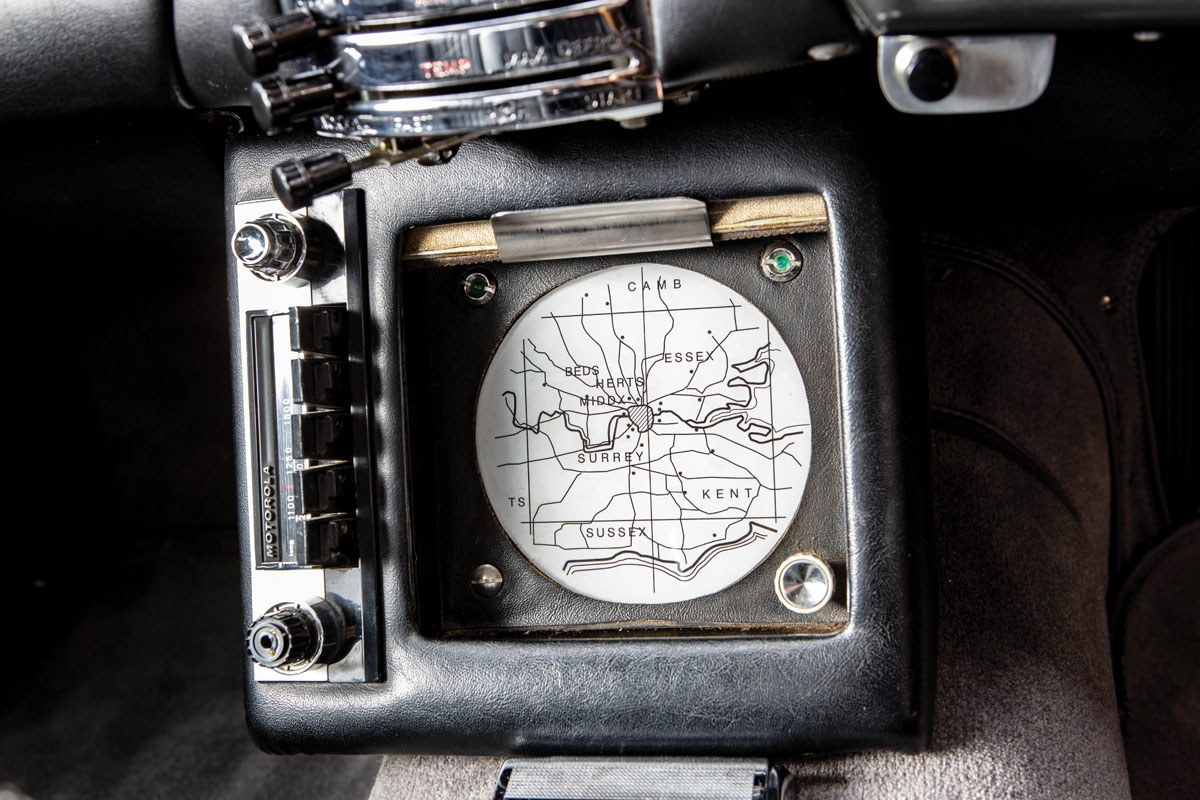 Radar-tracking GPS system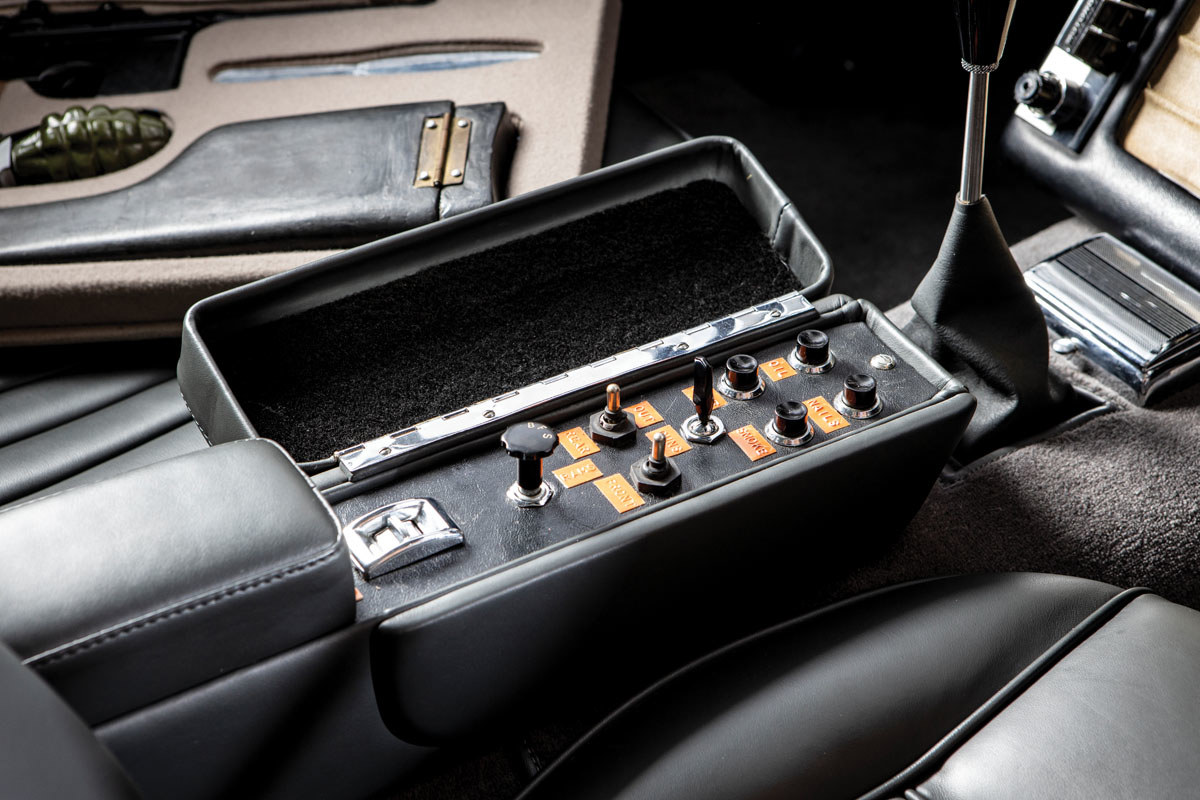 Center-console defense-mechanism controls