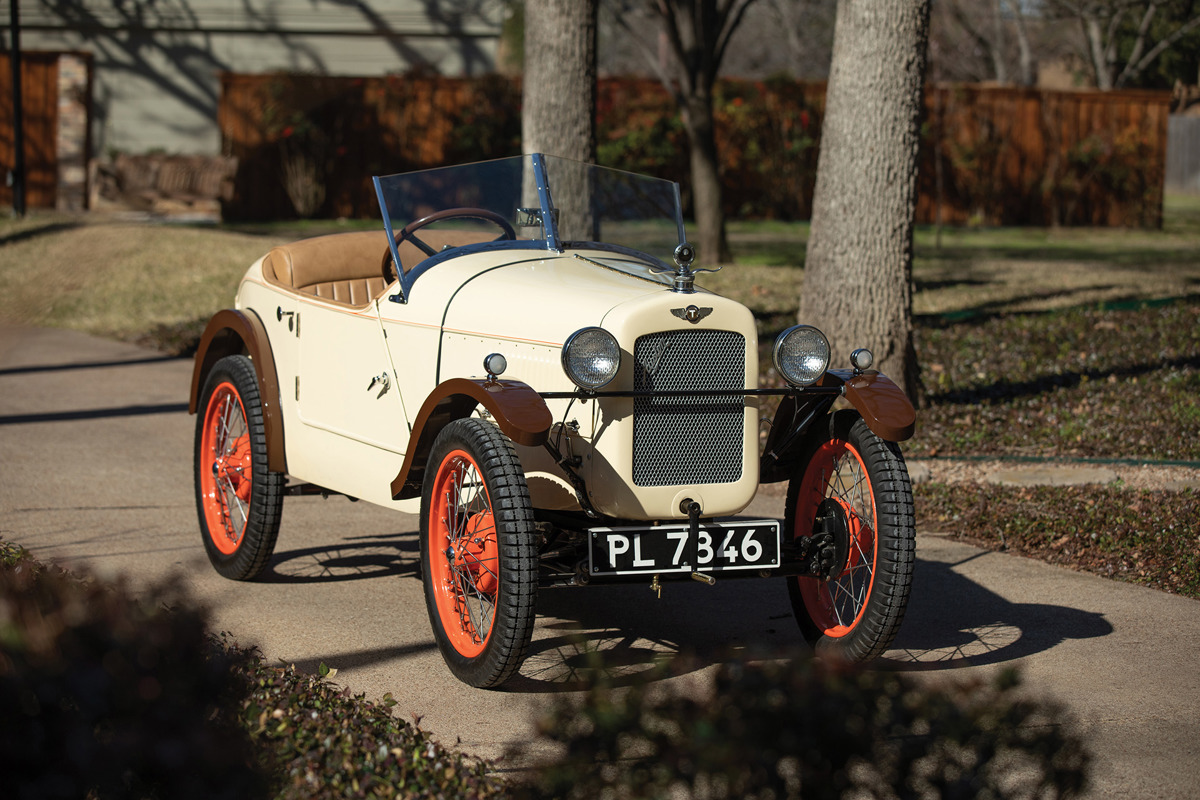 1931 Austin Seven Roadster by H. Taylor
Estimate: $25,000 - $30,000 USD |
Offered Without Reserve
Before you overlook this bantamweight British roadster, know that the chassis for this Austin Seven was licensed by both BMW and American Austin. It became the basis for the Dixi in Germany and the Bantam in America. It was not licensed by Datsun to form their first car, the Type 11, though similarities in the two chassis reportedly inspired Herbert Austin to consider filing a lawsuit against the Japanese manufacturer (he didn't). This car is said to be a spectacular driving experience—the most sporting version by Gordon England set five class records upon its first outing at the Junior Car Club 200-mile race at Brooklands in 1923, finishing in a respectable 2nd place overall. Good things come in small packages.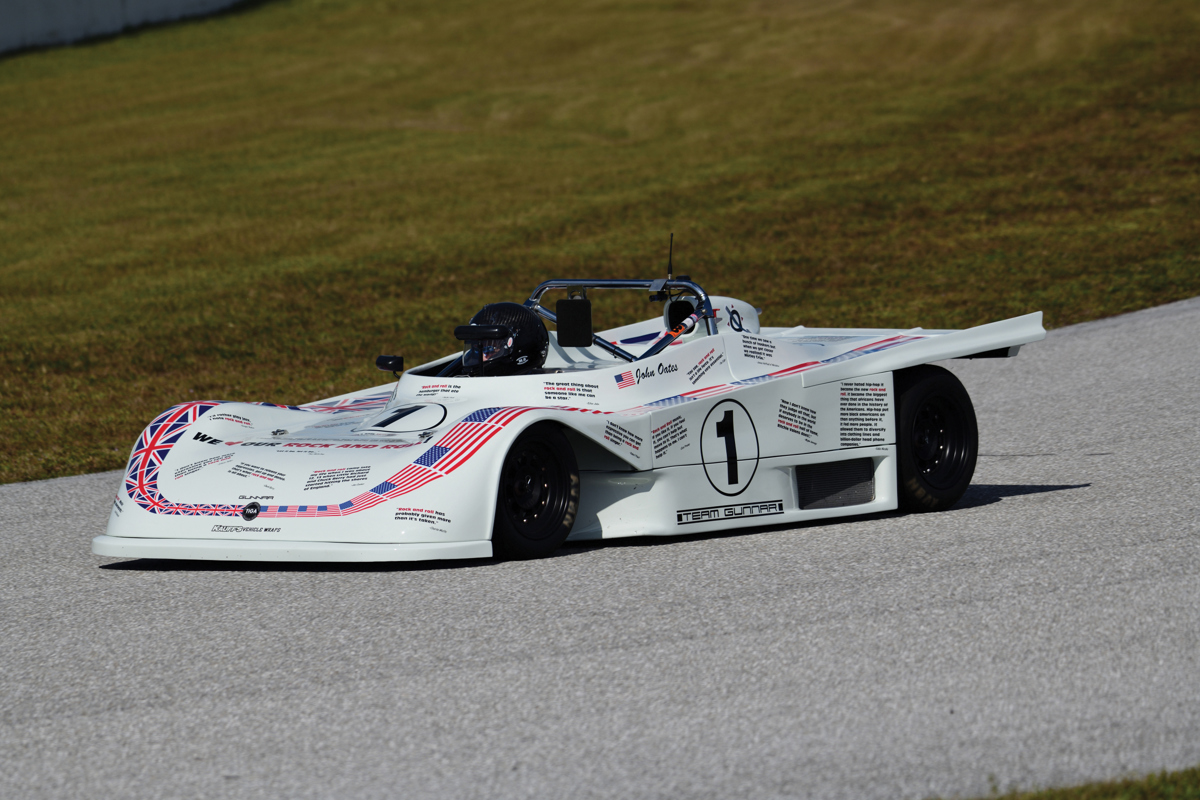 1984 Tiga SC84 Sports 2000
Estimate: $35,000 - $45,000 USD |
Offered Without Reserve
A generous gift in honor of rocker John Oates's 25th wedding anniversary with his wife, Aimee, the proceeds from the sale of this car are destined for the Amelia Island Concours d'Elegance charity founded by Bill Warner, which coincidently is also celebrating its 25th anniversary. British race car builder Tiga had a short-lived though undeniably successful 15-year run, racking up class wins at the 24 Hours of Le Mans and 24 Hours of Daytona endurance races. Before parting with this potent SC84, Oates took it to Gunnar Racing of West Palm Beach, Florida, to have it fully race-prepped. As Oates attested after lapping the car at speed on Palm Beach International Raceway, the Tiga drives better than new. Who says giving to a good cause can't be fun?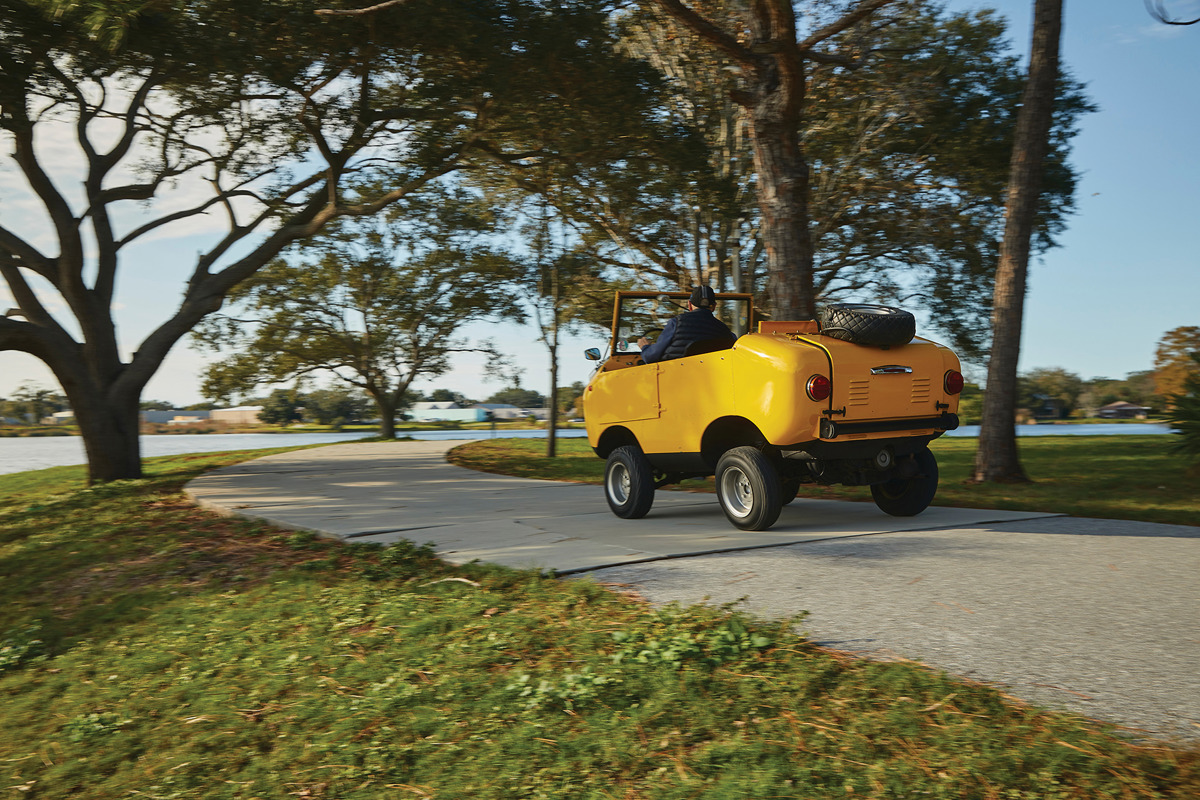 1968 Ferves Ranger
Estimate: $40,000 - $50,000 USD |
Offered Without Reserve
From the mid-1960s until the early 1970s, a brief craze ensued of building lightweight, rear-engined cars for quick jaunts to the ocean—by way of the beach. These vehicles were originally intended for pure pleasure, with the undisputed ancestor being Bruce Meyer's fiberglass Manx in 1964. The "buggy" in a Dune Buggy typically referred to the VW Beetle, whose chassis and engine were often adapted for the task. This is an uncommon Italian buggy, based not on the Beetle, but on the Fiat 500, with beefed-up brakes and suspension from the larger Fiat 600D. With fewer than 50 examples estimated to still exist worldwide, this Ranger stands by itself—over any hill, through any woods, and, indeed, atop any dune.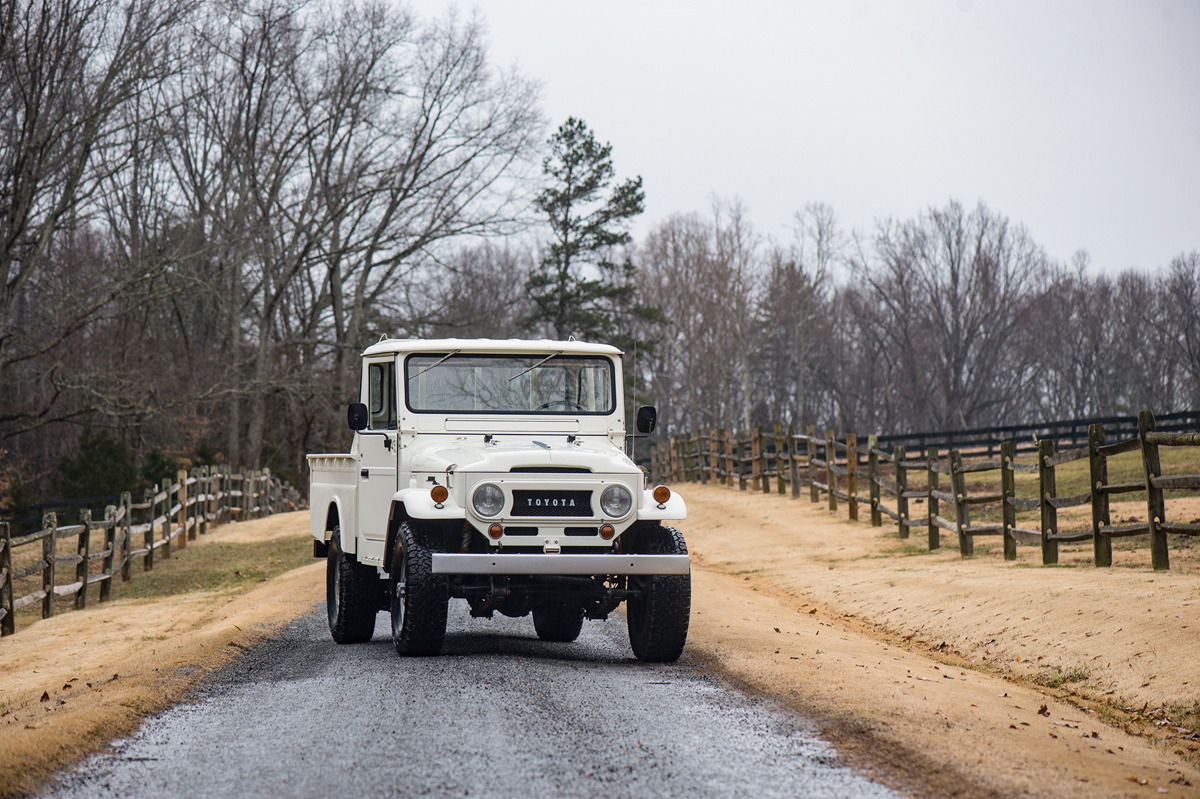 1965 Toyota FJ45 Land Cruiser Custom by TLC 4×4
Estimate: $40,000 - $60,000 USD |
Offered Without Reserve
The "TLC" in automotive entrepreneur Jonathan Ward's TLC 4x4 stands for Toyota Land Cruiser, the Chatsworth, California-based company's canvas of choice. "TLC" could also be said to describe the great care and gentle touch applied to the restoration of these classic Cruisers. Ward's company included enough modern upgrades to necessitate the addendum on this Toyota's title, including a 5.7-liter GM Ram Jet V-8 engine paired with a late-model, five-speed Toyota H55F transmission. Ward's latest venture, the ICON 4x4, takes these classic Land Cruiser chassis and transforms them into overhauled, off-road monsters, complete with six-figure price tags and a (reportedly) years-long waiting list. This TLC 4x4 is tamer, perhaps, but it's also a more practical (and possible) purchase.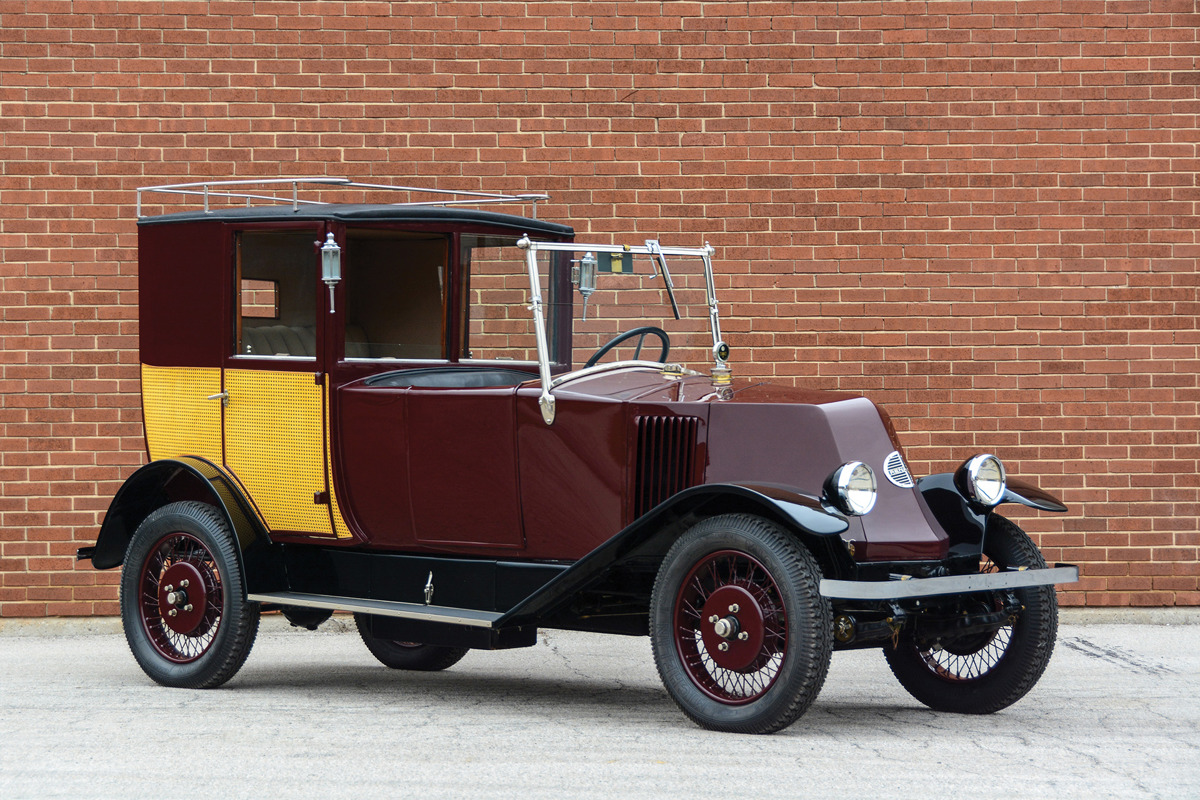 1924 Renault NN Town Car by Labourdette
Estimate: $50,000 - $75,000 USD |
Offered Without Reserve
While we wait for the (apparently imminent) oncoming of autonomous vehicles, it's worthwhile to look back and realize that the ultimate expression of "being driven" has already been invented: the chauffeur-driven town car. Long before Lincoln popularized the "town car" name (for a decidedly sedan-style saloon), the well-to-do were shuttled around cities and countryside in enclosed comfort by their trusted drivers, in a configuration dating back to the horse-and-carriage era. Though Renault may not be a brand often associated with town cars, their NN chassis and four-cylinder, side-valve engine provided a solid platform and powerplant over which celebrated Parisian coachbuilder Labourdette could tailor a custom body. Renowned for their outstanding work with wooden-bodied, torpedo-shaped Rolls-Royce "skiffs," Labourdette applied its signature, hand-painted "French cane" treatment to this town car's passenger cabin. Equal parts art and artifact, this exquisite town car is a possible glimpse of the future by way of the past. At least until the autonomous cars arrive…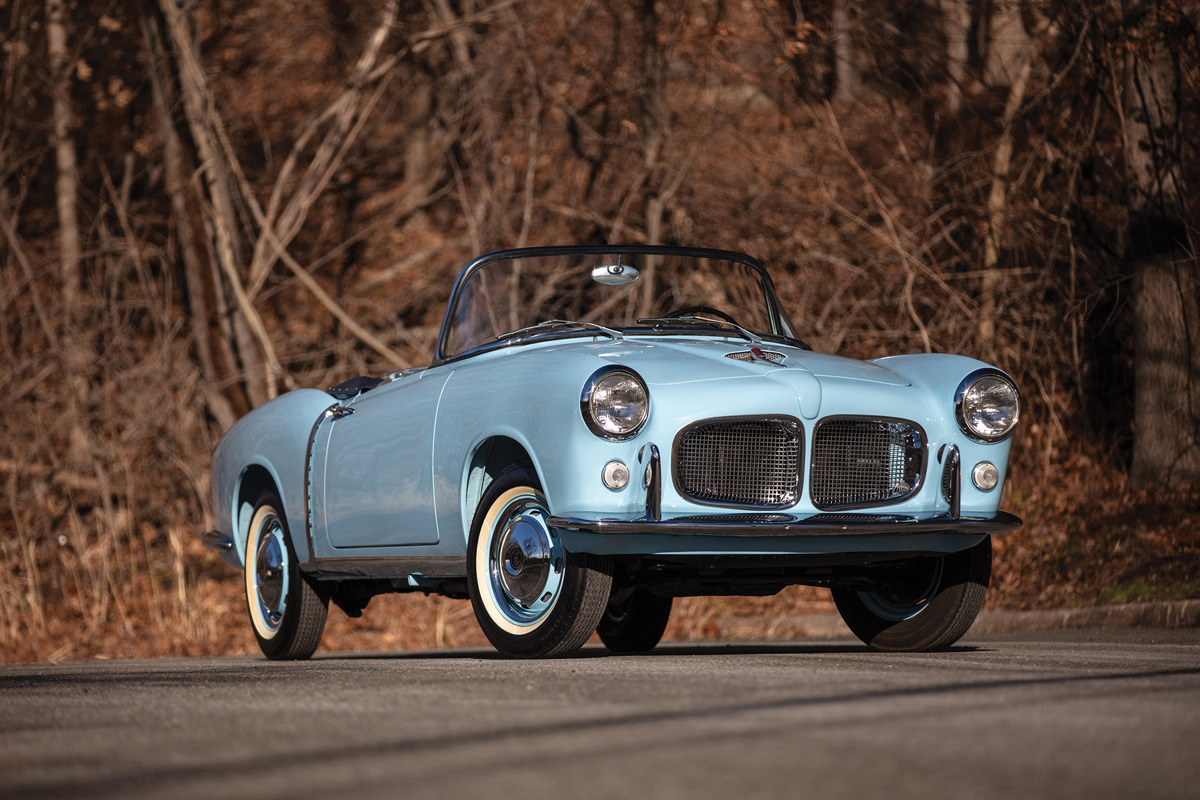 1959 Fiat 1200 TV Spider
Estimate: $50,000 - $70,000 USD |
Offered Without Reserve
Tired of showing up to your local Italian-themed car meetup and seeing a field of only rosso corsa? Stand out from the red-hued crowd with this 1959 Fiat 1200 TV Spider, painted Perriwinkle Blue with a navy canvas top covering a light-blue-on-navy interior. Ferrari fans will undoubtedly do double takes over the Fiat's swiveling seats, which were unique to the Spider. This example has been well-maintained, as recent concours d'elegance awards attest. Only built for three years between 1957 and 1959, this open-top Italian "Turismo Veloce" Spider provides the perfect non-red riposte to any auto enthusiast claiming Italian car shows are getting a bit stale and monochromatic these days.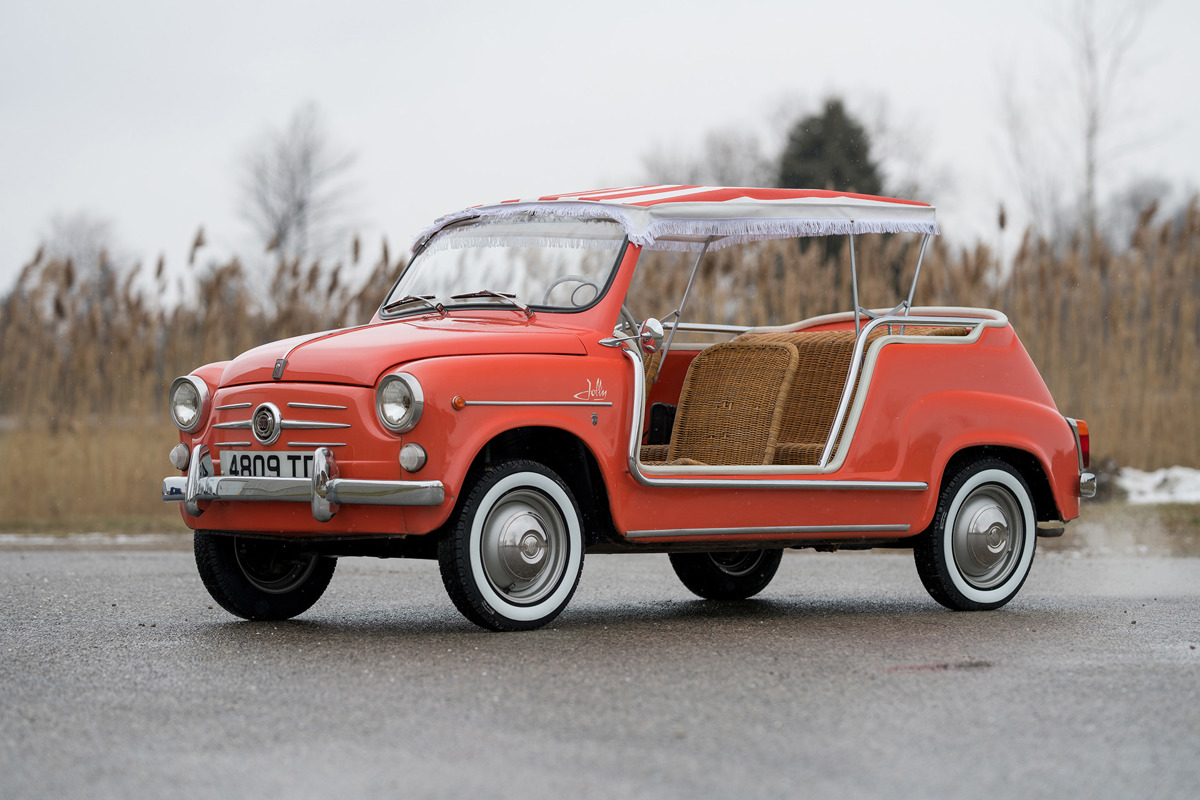 1962 Fiat 600 Jolly by Ghia
Estimate: $60,000 - $80,000 USD |
Offered Without Reserve
While recent auction sales have pushed values of these fun 1960s Fiats to decidedly serious levels, there are still values to be found in Jolly world. Based on the Fiat 500 and 600, these open-air cruisers were customized by famed Italian coachbuilder Ghia at their factory in Turin. To make a Jolly, Ghia first chopped the top off the 500 or 600 donor car and replaced the roof with a striped, fringe-lined canvas top—much like one would encounter at a high-end oceanside resort. To better absorb saltwater from wet bathing suits, Ghia fitted seats made of practical (and durable) wicker. The overall effect is universally charming, though the relative rarity of this Jolly—with only 650 reportedly built—makes it unlikely that its new owner will use it for trips to the beach.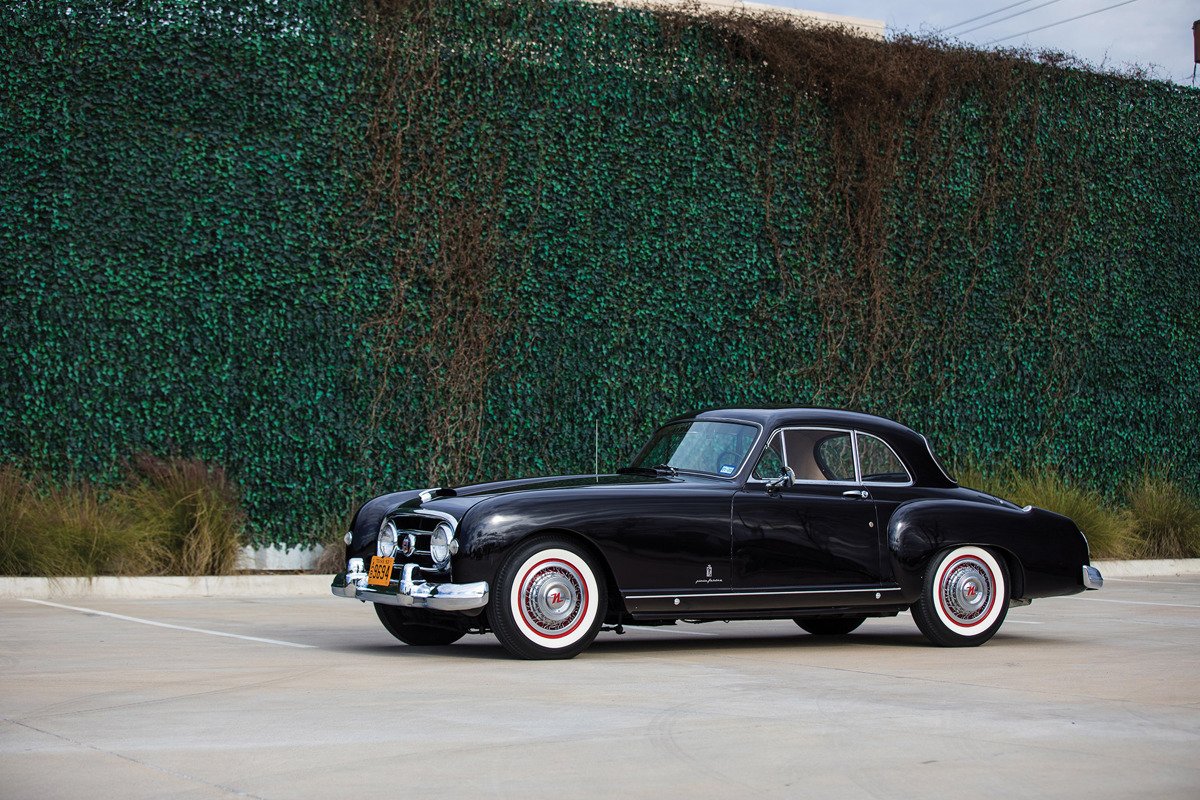 1953 Nash-Healey Le Mans Coupe by Pinin Farina
Estimate: $70,000 - $90,000 USD |
Offered Without Reserve
The ultimate expression of American-British-Italian motoring, this second-generation Nash-Healey featured styling by the then-young firm Carrozzeria Pinin Farina. In period advertisements, design icon Battista "Pinin" Farina touted his connection with the American brand Nash-Kelvinator, and the Nash-Healey is generally considered to be the apex of their collaboration. The "Le Mans" name honored the prototype Nash-Healey, which achieved an impressive 4th-place finish overall at 1950's 24 Hours of Le Mans endurance race. The second-generation styling ran from 1952 to 1954, but excessive expenses incurred during manufacturing sadly doomed the Nash-Healey. It turns out building a car in America, Britain, and Italy is expensive, making this well-preserved example a rare find.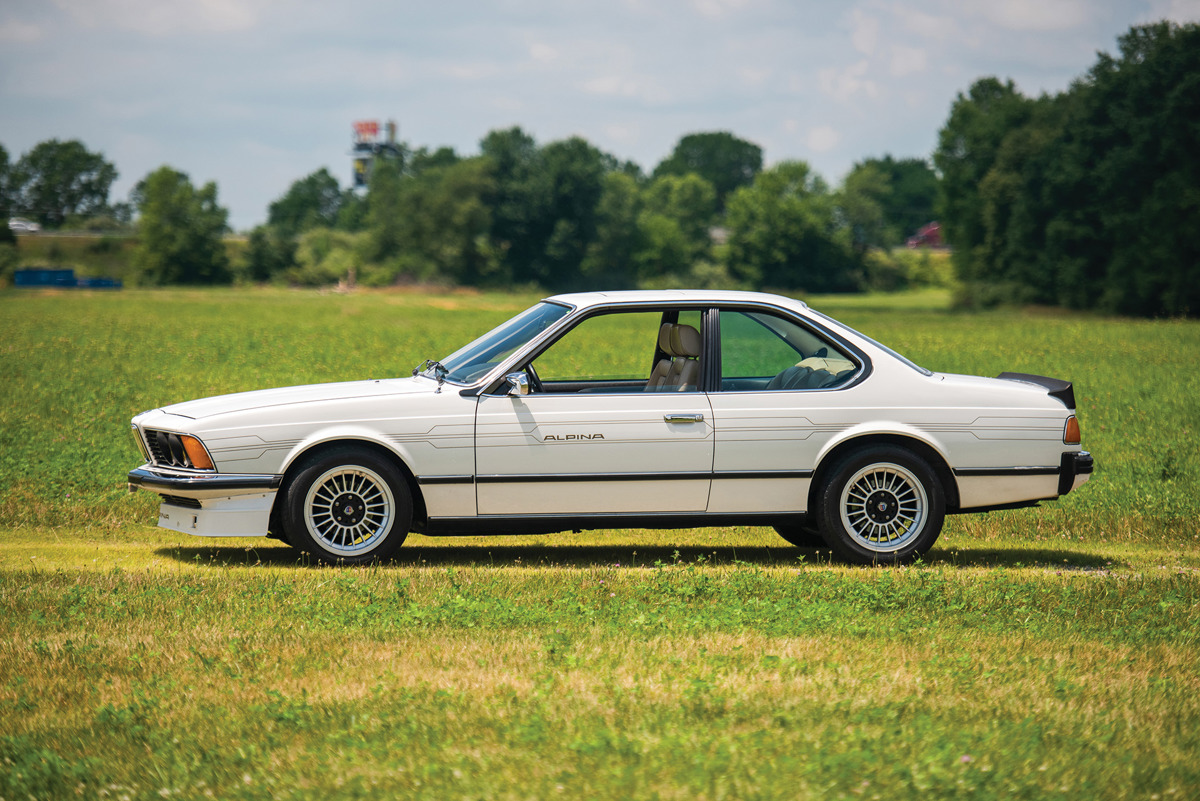 1982 BMW Alpina B7 Turbo Coupe
Estimate: $80,000 - $100,000 USD |
Offered Without Reserve
It is not much of an exaggeration to say the gold Alpina livery over the original Alpinweiss exterior paint on this 1987 B7 Turbo Coupe elevates it from a merely exceptional example to the level of well-preserved pop art. The coupe's tan leather interior is in equally exceptional condition, complete with original four-spoke, collapsible Alpina sport steering wheel and walnut shift knob. The six-cylinder 630 CSi engine has been, as promised, turbocharged and produces 300 horsepower. Riding on a set of Alpina's famous staggered wheels, this B7 Turbo stands head and shoulders above all the "regular" BMWs of the era.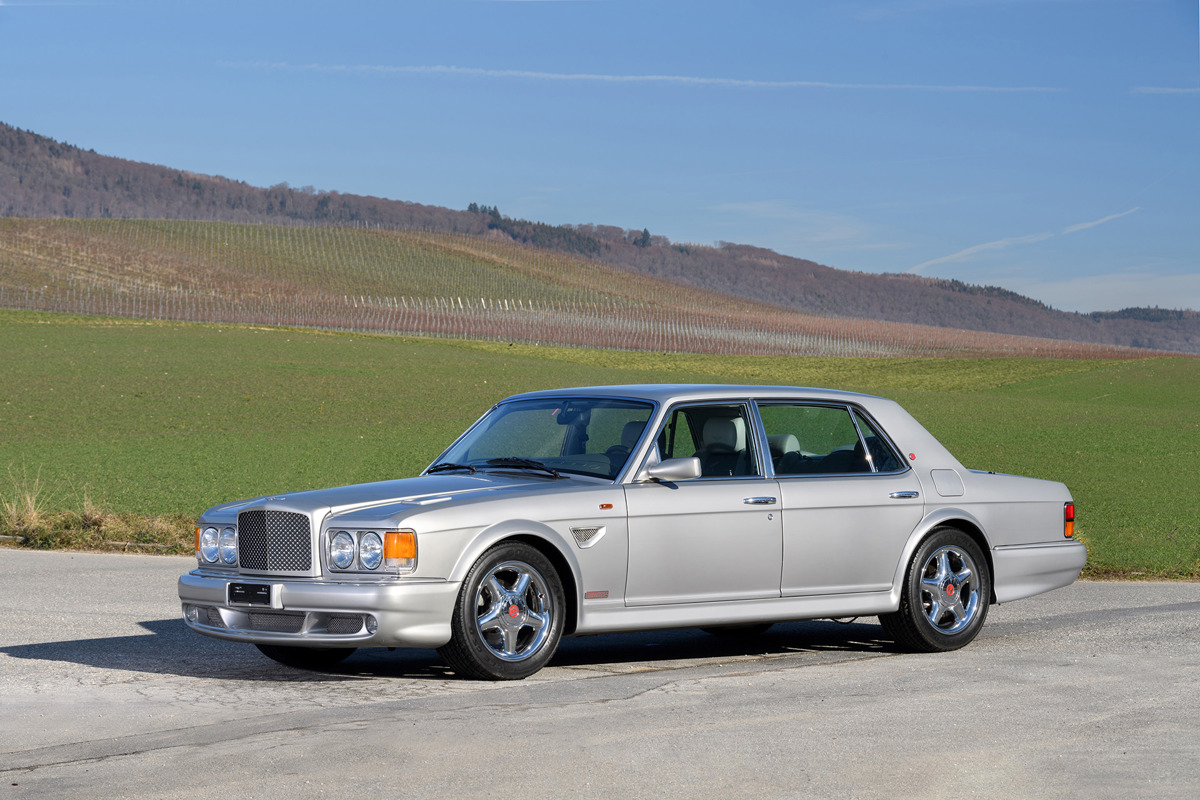 1998 Bentley Turbo RT Mulliner
Estimate: $100,000 - $120,000 USD |
Offered Without Reserve
In the latter part of the 20th century, Bentley offered its most demanding customers an ultimate variant of its already exclusive Mulsanne-based Turbo RT saloon. A mere 55 examples were produced in 1998—with only 39 available in left-hand-drive. Much more than a mere "runout special" to move the last Mulsannes, this 5,400 lb Turbo RT Mulliner could still achieve 60 miles per hour in an amusingly rapid six seconds. The single turbocharger was managed by a Zytek engine management system derived from the British engineering company's motorsport experience. If Ettore Bugatti was still alive when this Turbo RT debuted, he would have had to concede this Bentley is a frighteningly fast lorry indeed.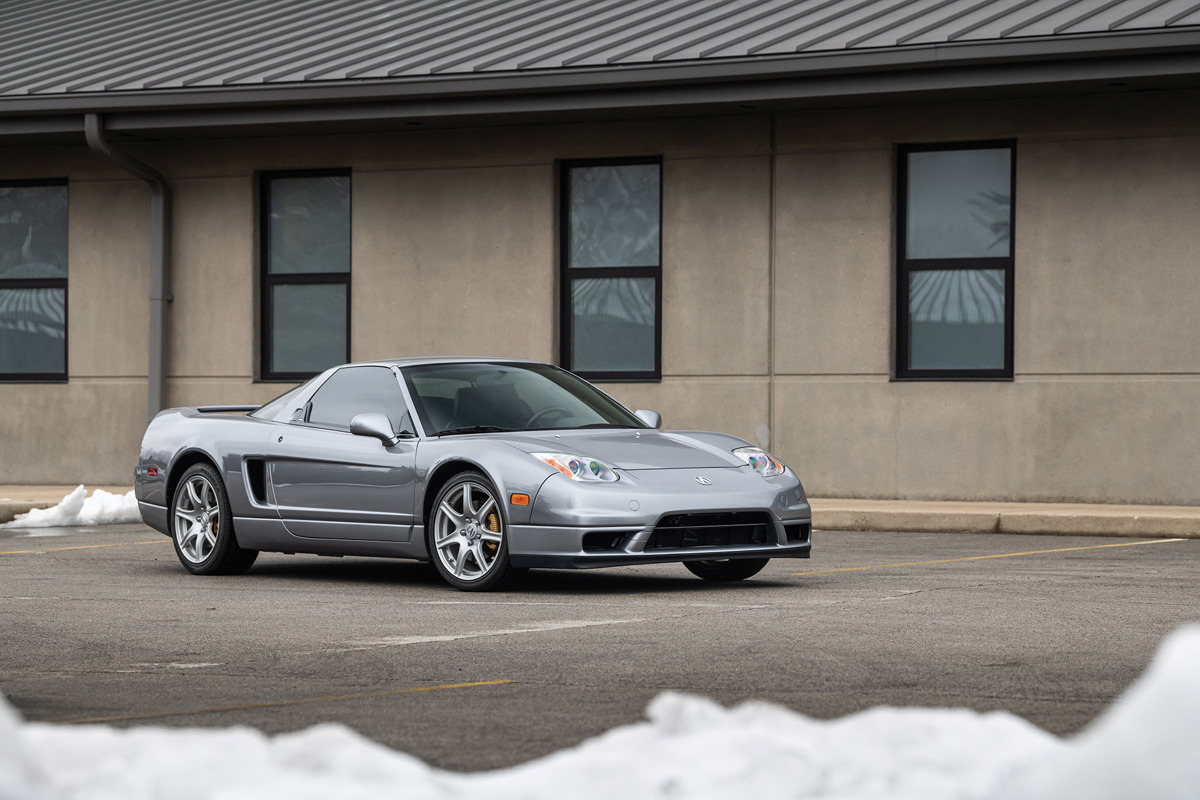 2004 Acura NSX-T
Estimate: $120,000 - $150,000 USD |
Offered Without Reserve
The "T" in this 2005 Acura NSX-T denotes its targa-style removable roof, which was first offered for the 1995 model year. Honda's engineers increased their mid-engined supercar's structural rigidity with a reinforced B-pillar, a beefed-up rear bulkhead crossbar, and upper dashboard cross member. The NSX's extruded aluminum side sills swelled from 2 mm to 6 mm. All the changes only added approximately 100 lb to the NSX's curb weight; many owners attest the difference between street driving a coupe and targa is negligible.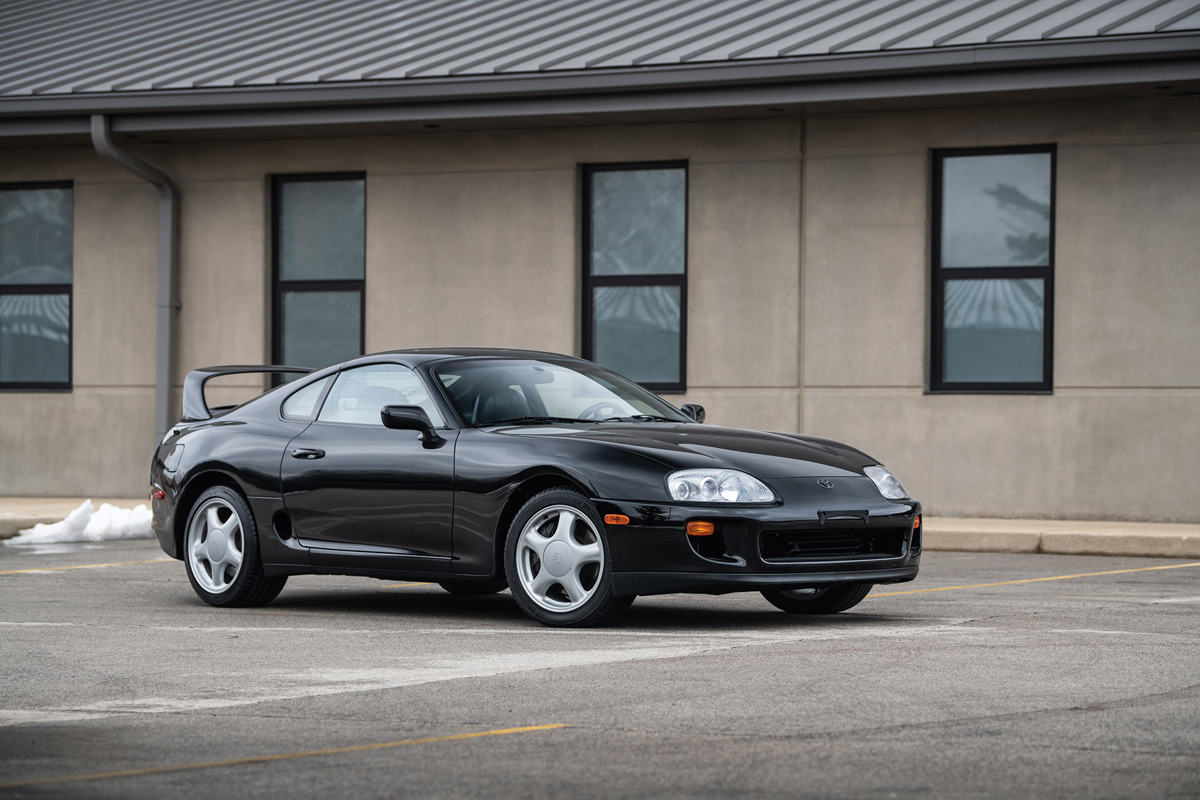 1993 Toyota Supra Twin Turbo Sport Roof
Estimate: $125,000 - $150,000 USD |
Offered Without Reserve
At last year's RM Sotheby's Amelia Island auction, a Toyota Supra Twin Turbo Sport Roof set the world record for highest value achieved—concrete evidence that the best cars of the 1980s and '90s are worth collecting. With an odometer showing fewer than 10,000 miles from new, this top-of-the-line, twin-turbo Supra has been in the custody of only two owners since new, both of whom resisted the urge to modify their potent Japanese sports car. Though with a stated output of 321 horsepower for the North American–delivered models, this 1990s icon is already fast—the new owner will get to decide whether it is sufficiently furious.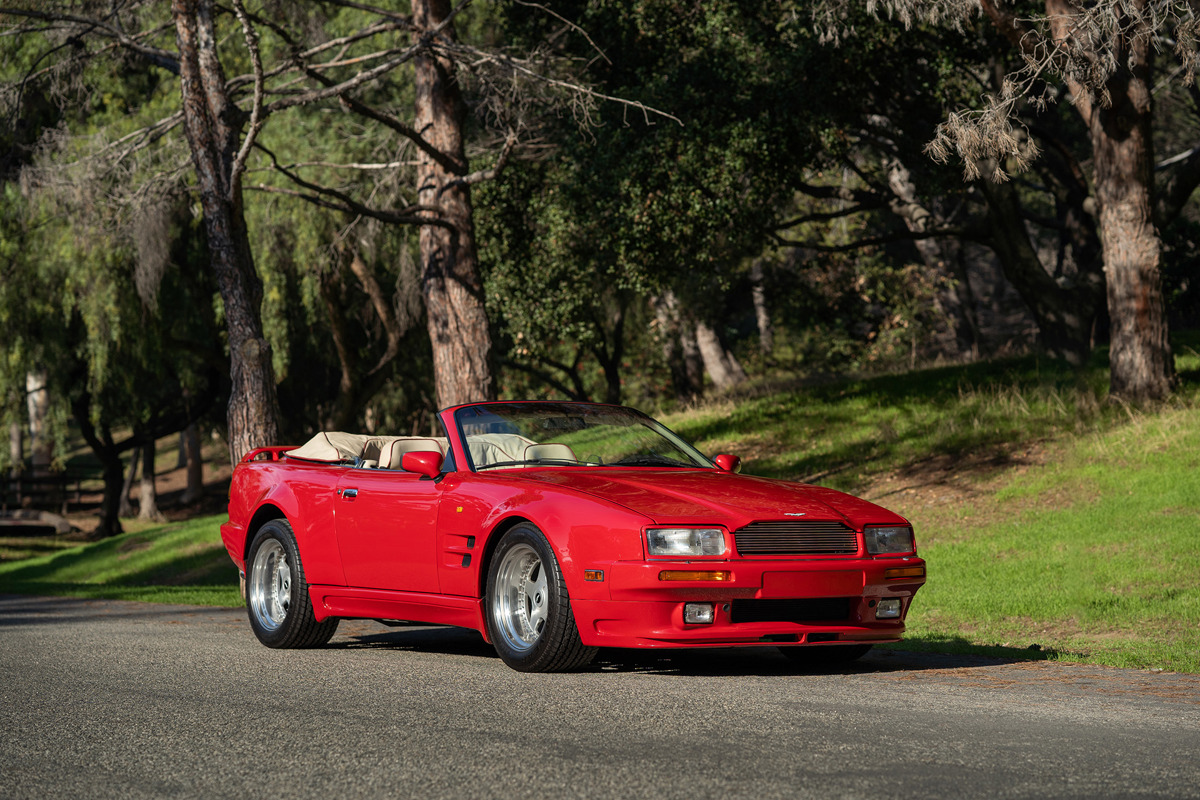 1993 Aston Martin Virage Volante 'Wide Body'
Estimate: $100,000 - $125,000 USD |
Offered Without Reserve
Another iconic car from the early 1990s, this Aston Martin Virage Volante was delivered new to Rolls-Royce Beverly Hills and sold to fashion icon Georges Marciano, the founder of GUESS Jeans. With a red-and-white color scheme reminiscent of the fashion house's famous label, this Aston Martin's Parchment leather interior with contrasting piping reflects the good stewardship of both Marciano and its current owner, who acquired the Virage in 1997. With just over 2,000 miles recorded over 22 years of ownership, this wide-body, open-top Aston Martin is a veritable time capsule—and future RADwood royalty.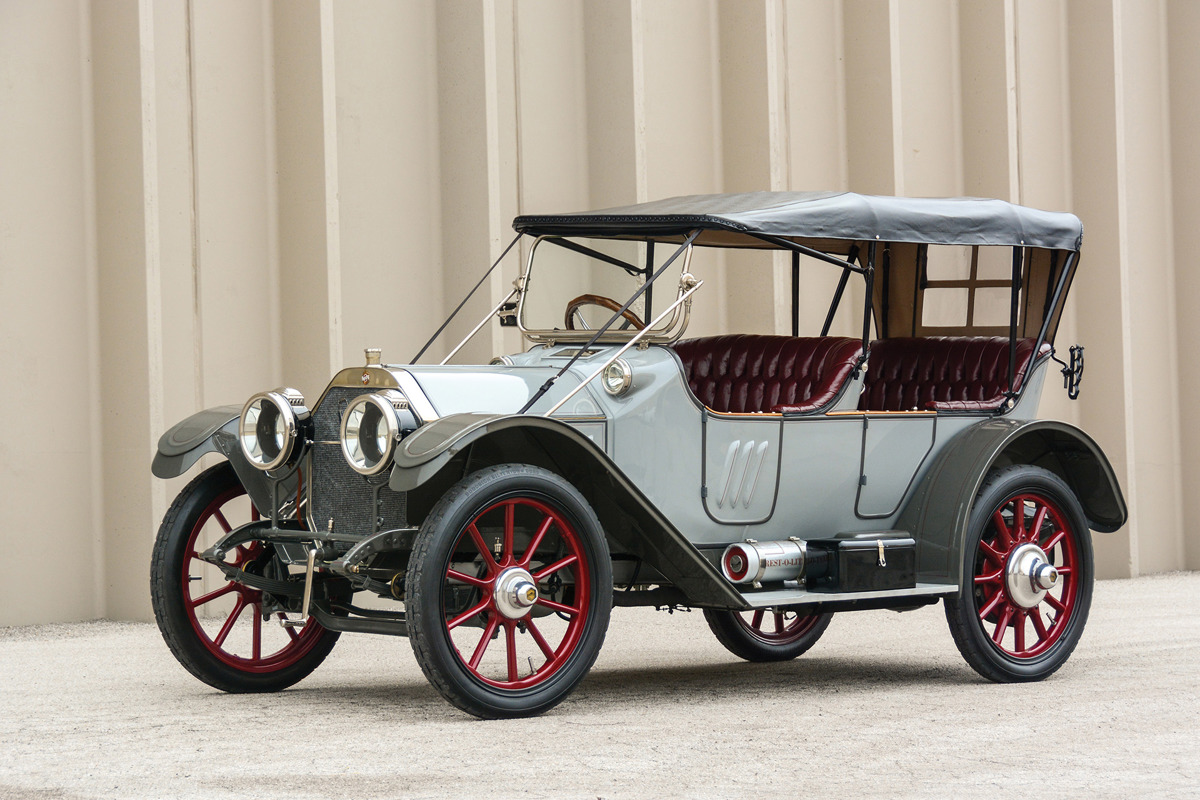 1912 Oldsmobile Defender Touring
Estimate: $150,000 - $175,000 USD |
Offered Without Reserve
If you've read this list from lowest- to highest-priced, you might be surprised to see an Oldsmobile in the more expensive end of this value-centered article. But when it comes to desirable cars from the Nickel and Brass Eras, what you're purchasing is as much the restoration as the car itself. One hundred and one years after this 1912 Oldsmobile Defender rolled out of the firm's Lansing, Michigan, factory, it was finished again, fully restored by a marque expert in 2013. The quality of the work can be seen from the period-correct cloth-wrapped wires in the engine bay to the brightwork and the supple, button-tufted leather interior. The Defender's 60-horsepower, six-cylinder engine was even mightier than the Mercer T-Head four-cylinder, but with seating for four adults and creature comforts like a full windshield and cloth top.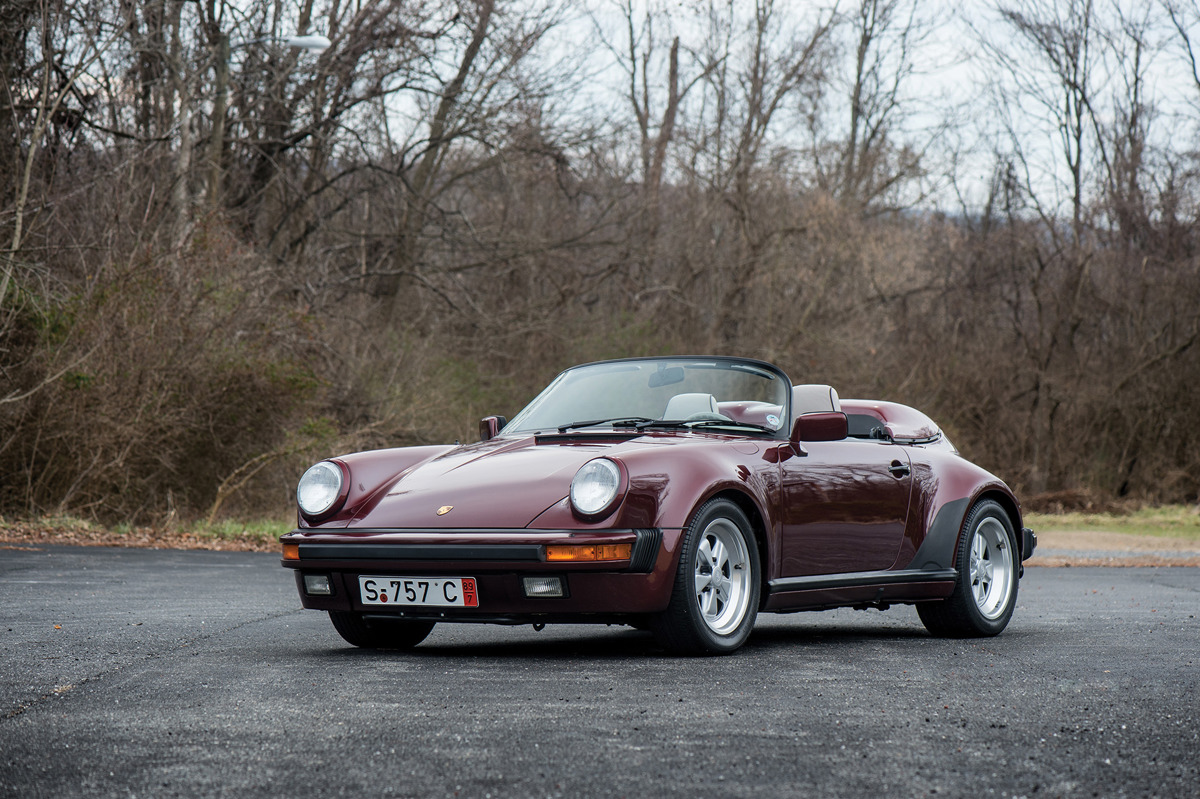 1989 Porsche 911 Speedster
Estimate: $150,000 - $200,000 USD |
Offered Without Reserve
The pick of the pack, this purple-hued Porsche Speedster was available for only one year: 1989. If this car's color scheme looks unique, that's on purpose. Originally ordered through Porsche's Special Wishes division by one of Porsche's European dealers, this one-of-a-kind, left-hand-drive example features a paint-to-sample Ruby Red exterior over a leather-to-sample Silk Grey interior. Designed by Tony Lapine, who also penned the Porsche 924, 928, and 944, this Speedster was intended as the final evolution of Porsche's final era of air-cooled 911. With only 823 US-spec examples built, this 911 Speedster is one of the rarest examples of an already uncommon sports car.