Some actors merely pretend to achieve victory. For Paul Newman, winning was a way of life. Not content to cheer from the sidelines, Newman pushed himself for every role and fought for every finish. His record proves he was not simply a "gentleman driver," purchasing his seat like so many others, but in fact a tenacious competitor, truly skilled in a variety of racing formats.
Characteristically humble, Newman was quoted as saying, "I'm not a very graceful person. I was a sloppy skier, a sloppy tennis player, a sloppy football player, and a sloppy dancer with anyone other than Joanne. The only thing I found grace in was racing a car."
While acting was Newman's profession, his true passion was performance driving. Having learned the basics of racing along with co-star Robert Wagner during the filming of Winning in 1968 at the Bob Bondurant School of High-Performance Driving, Newman returned to the school in 1970 to complete his training. A plaque made of black walnut certifying his graduation was kept in a place of honor at Newman's house in Connecticut; when a book about Bondurant was published in 2007, the teacher inscribed its inner cover to Newman, calling him "a great friend and race driver," the ultimate compliment to any aspiring athlete.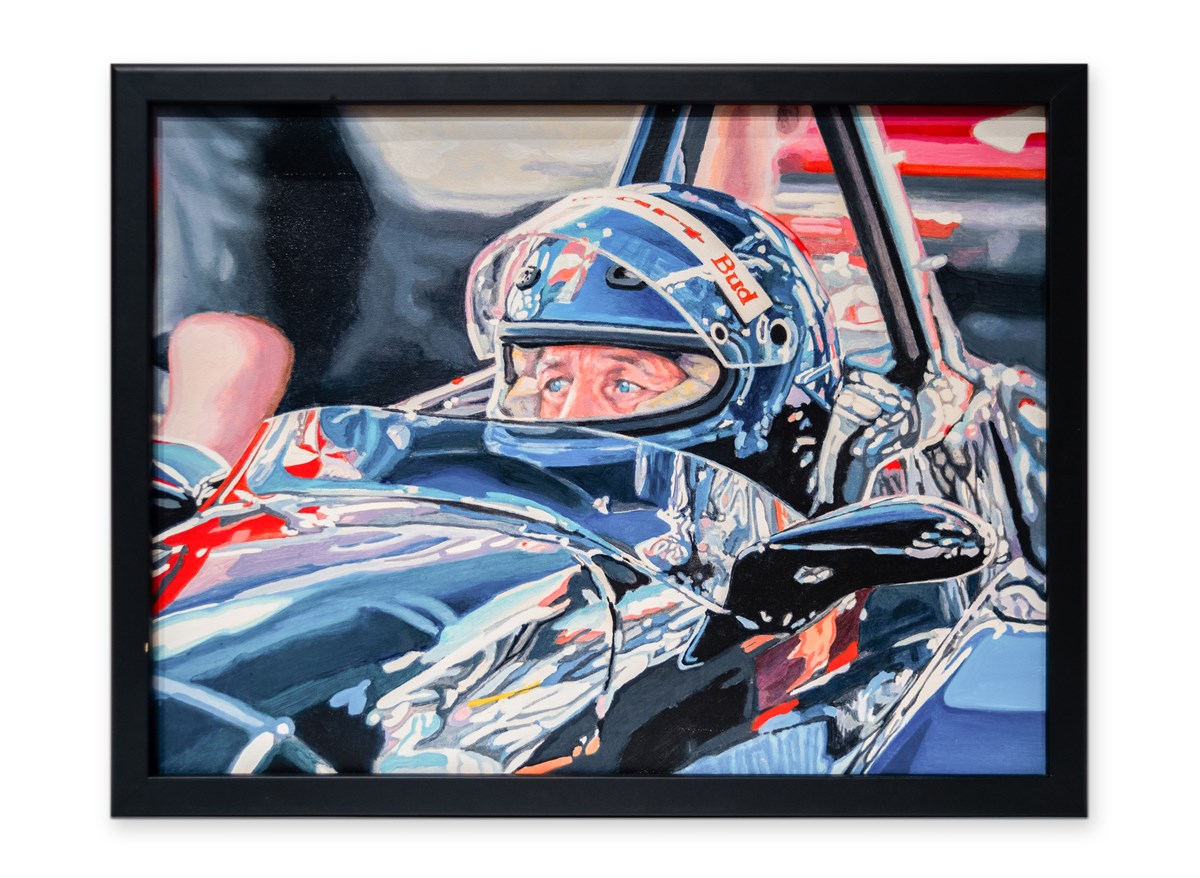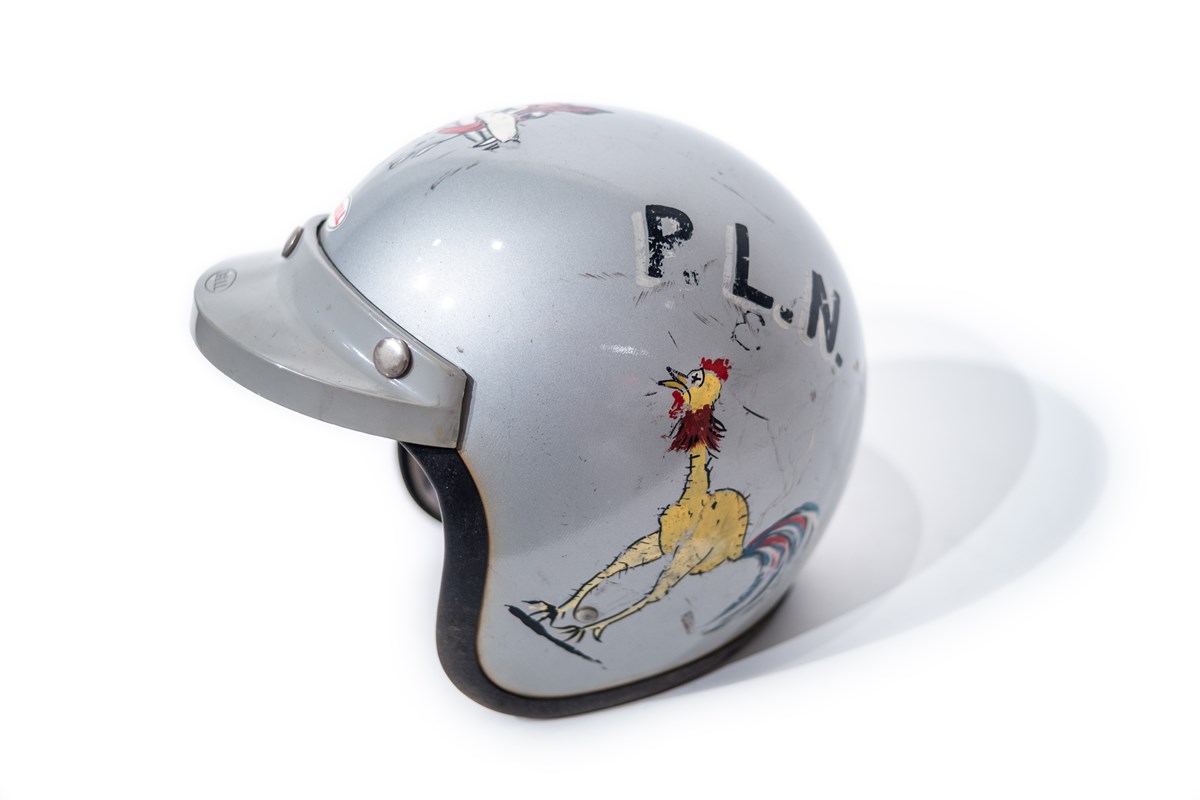 Nominated for an outstanding ten Academy Awards, noted actor Paul Newman famously only won once. Perhaps more famously, when Newman was finally recognized, he skipped the ceremony. Of course, Paul Newman was not the only actor to try his hand at racing. Winning was released three years after James Garner's Grand Prix and two years before Steve McQueen's Le Mans. The trio of superstars continued to compete off-screen, yet it was Newman who arguably achieved the greatest on-track success in the widest variety of racing formats. From SCCA to Can-Am, from Daytona to Le Mans, Paul Newman collected more first-in-class and national championship trophies than many famous racing drivers.
Devoted to his family as well as his wife Joanne Woodward, when Newman moved from Hollywood to Westport, Connecticut, it was ostensibly to distance himself from the demanding social scene. After all, this was a man who held a symbolic funeral for his Hollywood career in the 1990s and burned his tuxedo in the process. It was also a move closer to Lime Rock Park, Newman's favorite racetrack, only an hour-and-a-half from his family farmhouse in Connecticut.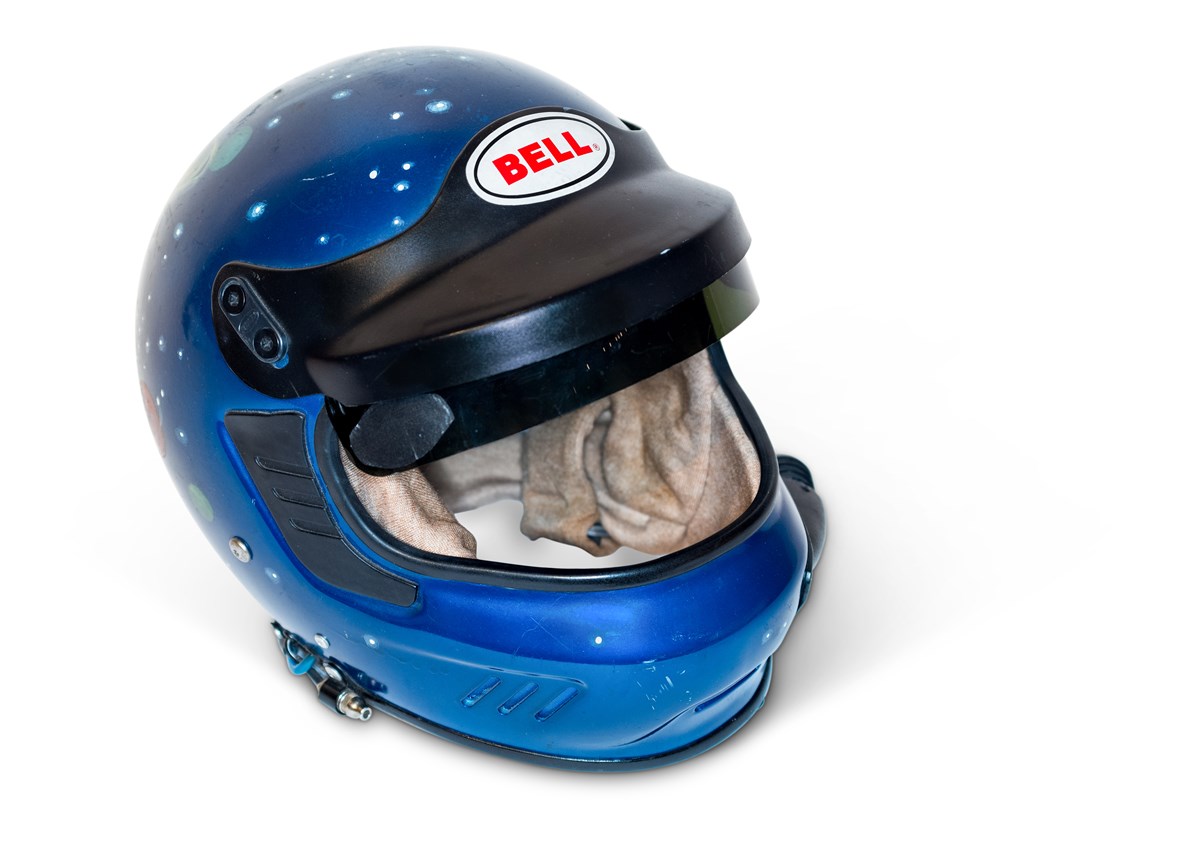 In 1986, the year he skipped the Academy Awards, Newman topped the Trans-Am podium at his home circuit, Lime Rock Park. He followed that feat in 2003 and again in 2007, driving a Corvette in the GT1 class, with the car's number reflecting his age. By then, this reference had become a tradition for the actor, with Paramount Pictures sponsoring a Mustang prepared by Jack Roush in the Rolex 24 at Daytona. Four-and-a-half hours into the event, Newman managed to move the team's Mustang into first place in the GTS-1 class and fifth place overall, just ahead of a twin-turbo, 993-generation Porsche GT2, piloted in part by Hurley Haywood. Together with his teammates Newman and the Roush Racing group fought for the next 20 hours to maintain that lead against a crowded, 74-car field. Victory was far from guaranteed.
At the end of his shift, with four hours left in the day-long test of endurance, Racer Magazine reported that Newman exited the Mustang and told team leader Jack Roush, "I'm done." But the story did not end there; "No, Paul, this is your race car," Roush insisted, "You've got to be in it for the last hour when we finish." Wearing livery advertising his latest feature, Nobody's Fool, the number 70 car came first-in-class and third place overall, an astounding feat for any septuagenarian.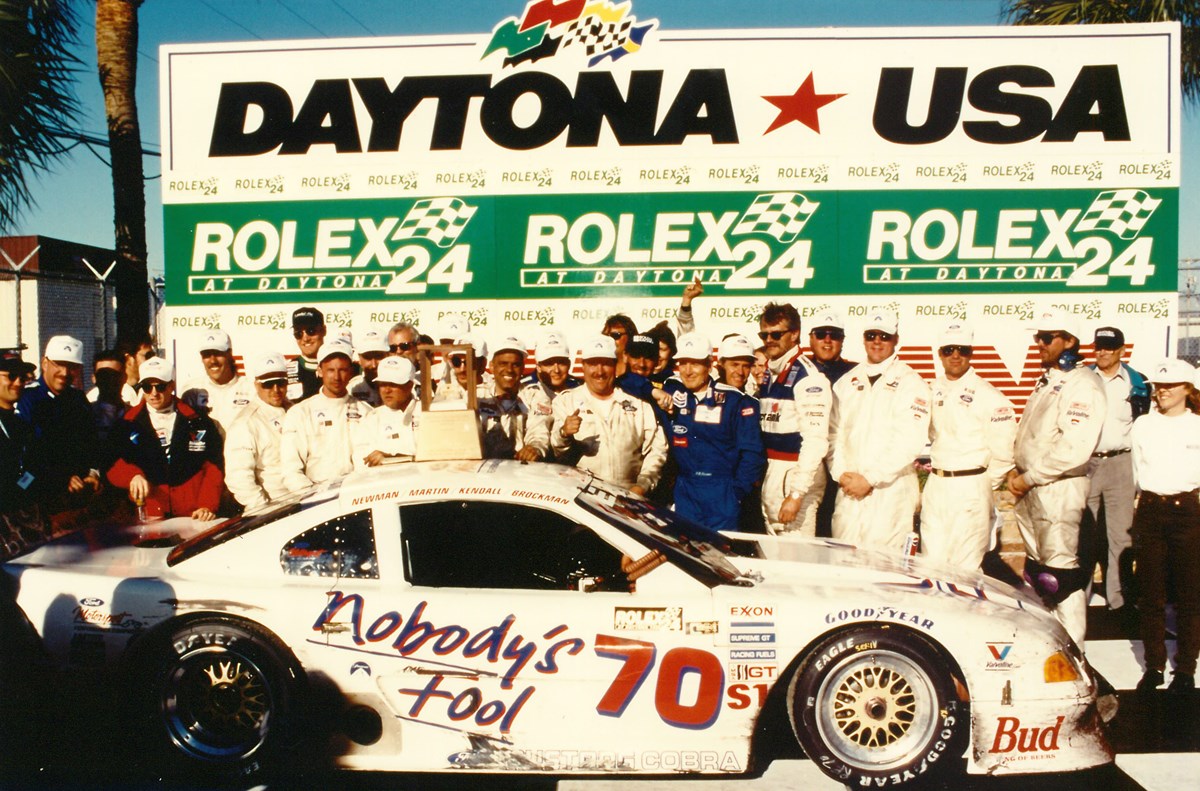 As racers age, their reflexes tend to fade. Though Newman's competitive spirit did not dull (as clearly shown during this go-kart race against late-night talk show host Jay Leno), his participation in racing appeared more as a team owner than a driver. In collaboration with his former Can-Am rival, Newman/Haas Racing was founded in 1984, with Newman and Carl Haas settling their differences and hiring Mario Andretti as their star racer. Over the subsequent two-and-a-half decades, the race team took home an astounding eight championships in CART, Champ Car, and IndyCar, a record which Newman proudly wore in the form of bejeweled rings.
The namesake of both an organic cookie, the Fig Newman, coined by daughter Nell Newman, as well as a special-edition Nissan Skyline Turbo, commemorating the actor's longtime association with the Japanese automaker, Paul Newman left his mark on many fields. For the next generation, Newman's voice will be most remembered as bringing gravitas to the character Doc Hudson in the Pixar film Cars. Recognizable worldwide, the Cars films were sensational, and contained Newman's sage advice on car control, teaching kids to oversteer with confidence.
How does one tell the story of an extraordinary life? By the evidence amassed by Paul Newman, curated by his children, and celebrated by his equally talented wife, Joanne Woodward, there should be no doubt that this was a once-in-a-generation phenomenon; a genuine star on-screen and on-track.
"I remember once, while waiting at a red light, a guy in a sports car in the lane to the right of us kept revving his engine—looking over at the VW with complete disdain. My father did a little revving himself. The moment the light turned green, they both floored it. The guy in the sports car was a speck in the VW's rearview mirror within seconds while my dad cackled with glee."
Stephanie Newman