As the largest global auction house in collectible cars, we have an in-depth knowledge of the international collectible car market. Using our knowledge and market insight, as well as a seasoned leadership team with significant experience in the financial services industry, we are not only able to provide a timely and accurate valuation of your car or car collection, but also structure a tailor-made financing solution to meet your financial objectives. 
Primarily focused on providing secured loans above US$500,000 using motor cars as collateral, our services include Consignor Advances, Leveraged Recapitalization, Acquisition Financing, and Portfolio Loan options. 
We are also the official auction house partner of Ferrari S.p.A. and Ferrari Financial Services, and through our strategic partnership with them, we are able to provide financing solutions for the world's finest Ferraris.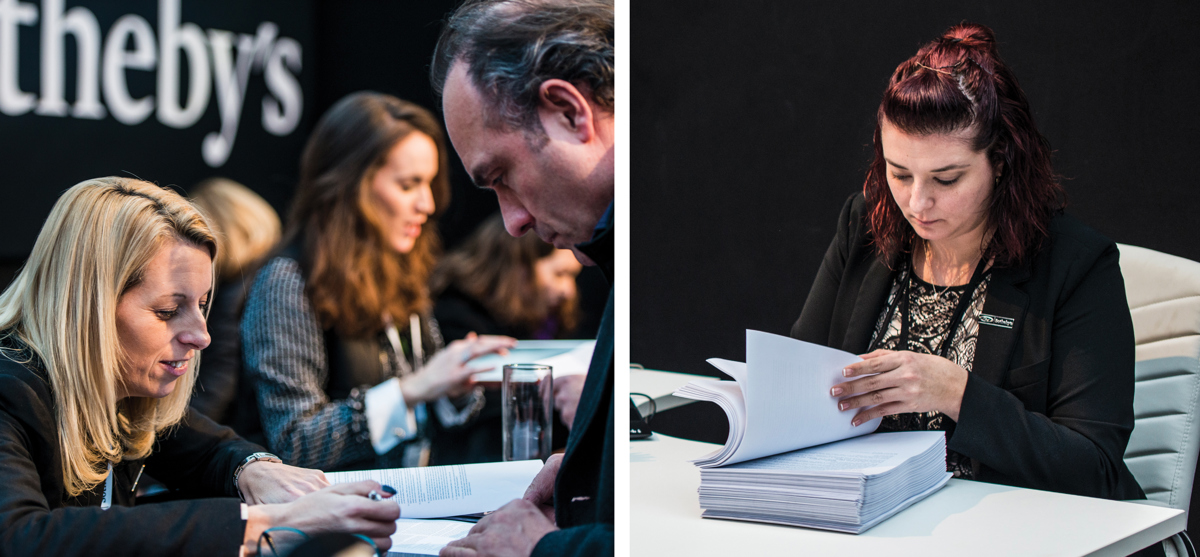 Our Services
We provide a wide range of tailored financing solutions to our clients depending on their needs and situations.
Consignor Advances – Once you have decided to consign your motor car to be sold at one of our auctions, it could take weeks or months to receive your proceeds depending on the timing of the sale. Through consignor advances, we can provide you with immediate capital and liquidity at the time of consignment, with the balance to be paid upon after auction settlement. 
Leveraged Recapitalization – You may have significant capital tied up in an important classic or sports car, or the market value of your motor car may have grown significantly over time, and you may want to release some of the equity in the motor car based on its current market value. We can work with you to value your motor car and create a custom financing solution to meet your financial objectives.
Acquisition Financing – If you would like to bid for a motor car at one of our auctions, having pre-approved financing in place could give you additional peace of mind on your way to potential ownership. We will be able to outline the potential financing options well in advance, giving you the added confidence as a bidder or a buyer. 
Portfolio Loan – If you have a large collection of cars that you do not want to sell but you would like near-term liquidity or to reallocate your capital, we are able to structure a tailored financing solution based on the asset value of your collection.
The RM Advantage
Expert Knowledge and Valuation – We have the largest team of car specialists in the industry with in-depth knowledge of various segments within the collector car market. Further, we have in-house appraisers with significant experience and knowledge of collector cars, as well as a global team of dedicated in-house researchers who have exceptional relationships with manufacturers and historians. 
Customized, Tailored Solutions – We are capable of structuring creative solutions to solve our clients' financing needs. We are focused on providing financial solutions for the collection and disposition of the world's finest motor cars, not pushing volume of standardized lending products, and we are committed to working with you to meet your financing needs and building a long-term relationship.
Quick Decision-Making Process – We lend directly to our clients leveraging our strong balance sheet, as we are not a broker or intermediary. We are therefore able to make quick decisions to meet your needs.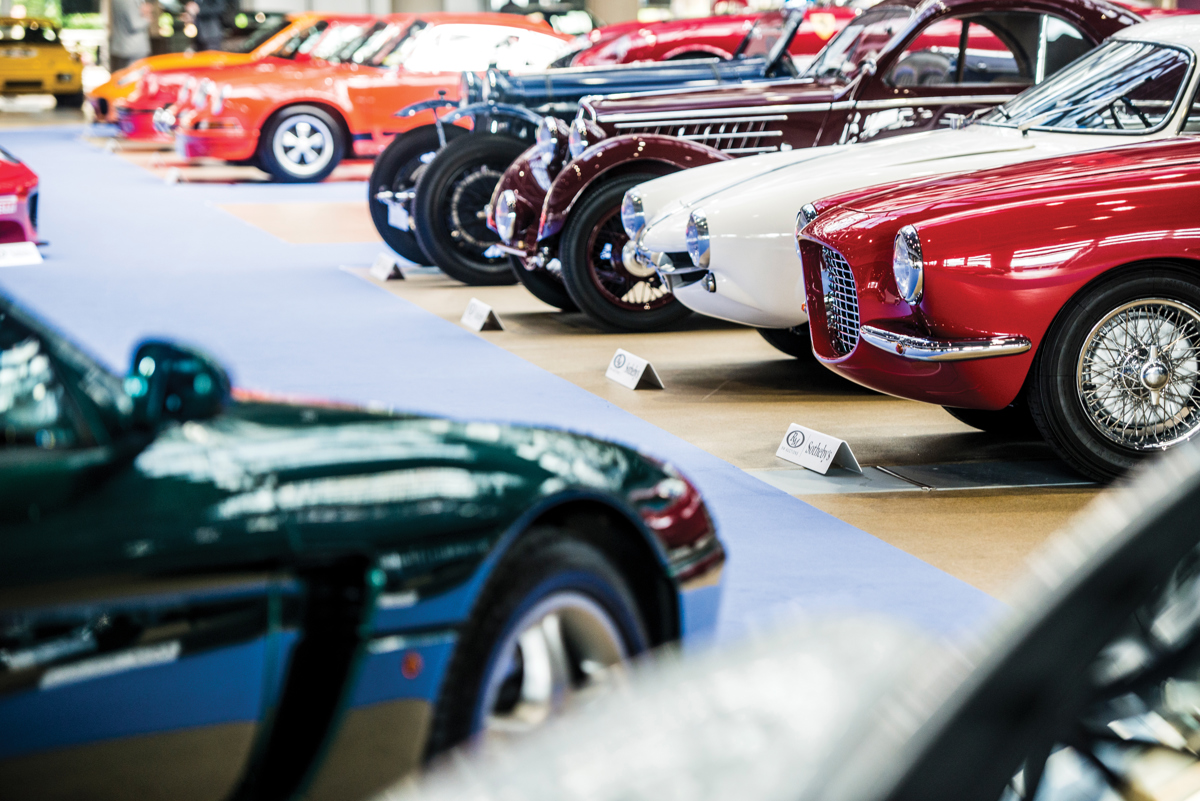 Frequently Asked Questions
What kinds of services does RM Financial Services provide?
We provide tailored financing solutions to our clients. All of our loans are secured by motor cars, whether classic cars or modern supercars, and are mostly in the form of term loans or short-term advances against a client's consignments with RM Sotheby's. 
How much can I borrow against my motor cars?
The loan amount is determined as a percentage of the total low auction estimate of the collateral (as advised by the relevant RM Sotheby's car specialists). Generally, we lend about 50–60% of the estimated total low auction estimate of the motor car proposed as collateral, and we typically focus on loan amounts above US$500,000. 
Do I have to consign property to RM Sotheby's to get a loan from RM Financial Services?
No, not at all. While we provide advances against auction and private sale consignments for RM Sotheby's clients, this is not a requirement. In fact, more than the majority of loans provided by RM Financial Services are term loans with no commitment to sell any collateral with RM Sotheby's. To the extent a client decides to consign any of the collateral for auction or private sale, we can combine the consignment and financing terms to achieve the most appropriate solution.
What is the advantage of borrowing from RM Financial Services as opposed to traditional lenders? 
We have an in-depth knowledge of the international collector car market as well as a world-class in-house roster of car specialists, allowing us to arrange truly bespoke financing solutions for our clients. With presence in New York, Los Angeles, and London, we are at your disposal wherever you are in the world. Our unparalleled market expertise and unique underwriting approach enable us to offer loans discreetly and with unmatched speed. Unlike conventional lenders, we are focused primarily on your motor car and less on your financial circumstances. This significantly reduces the amount of information needed from you to process the loan and allows us to fund the transactions on a timetable that traditional financial institutions would have difficulty matching.
How long will the loan process take?
We aim to make funds available to our clients within ten (10) days after deal terms are agreed.
Who will appraise my car? How much will you charge me for the appraisal? 
RM Sotheby's world-class specialists and our in-house certified appraisers make comprehensive appraisals by considering the quality, condition, provenance, and market for each motor car. We charge our clients approximately $500 per car (depending on the level of research required) for the appraisal of the proposed collateral. 
Who is responsible for insurance?
The client is responsible for maintaining insurance coverage on the motor car(s) pledged as collateral. RM Financial Services must be named as additional insured party and loss payee (to the extent of its interest in the collateral) under the borrower's insurance policy. 
How long is the tenor of the term loan?
Generally, our term loans are structured for twelve (12) months and tend to be renewed at maturity.
What is the first step in acquiring a loan from RM Financial Services? 
We first ask our prospective clients to provide us with details on the motor car(s) intended for collateral and amount of borrwing needed. Details of motor car(s) should include full descriptions, history and records, and high-resolution images so that our specialists may produce the most comprehensive initial appraisal of the motor car. Our experts may need to physically inspect the motor car prior to closing, but in most cases, we can provide preliminary valuation and financing terms based on basic information and high-resolution photographs.
What documentation do I need to provide to RM Financial Services to process the loan?
As our underwriting and diligence focuses mostly on the motor car(s), we require documents that allow us to verify the provenance and ownership for the motor car(s) proposed as collateral. The related proof of ownership is usually in the form of a title or a Bill of Sale. To the extent the proposed borrower is a corporate entity, legal documents establishing the authorization and existence will be required for such corporate borrower.
Does the collateral need to be delivered to RM Financial Services in order to obtain a loan?
This will depend on each particular circumstance. In certain jurisdictions, we may allow the client to remain in possession of the pledged motor car, but the option may not be available in other locations and under varying circumstances.
What is the best way to contact RM Financial Services?
An RM Financial Services expert can be reached by emailing financing@rmsothebys.com.