Ugo Zagato may have never imagined the profound impact he would have on the automotive world when he left his career as a laborer in the aviation industry to form his own business in 1919. As a coachbuilder, Ugo approached the automobile with the intent to integrate the philosophies from his aeronautic work, such as aerodynamics and the utilization of strong, lightweight construction in his designs. Drawing inspiration from aircraft fuselages, Zagato conceived the automobile body as lightweight architecture, creating the shell entirely from sheet aluminum in a period where automobiles were large, bulky, and heavy machines. Zagato's aerodynamic designs caught the attention of Alfa Romeo and their collaboration led to victories in the legendary Mille Miglia, and added momentum behind the Zagato brand. In a time without wind tunnels and computer-aided design, Zagato adopted raked windshields, closed headlight designs, and convex boot lids to reduce drag. When many vehicles had overly plush interiors, Zagato discarded unnecessary art noveau accoutrements in favor of lightness.
One hundred years later, Ugo's design philosophy lives on in modern Zagato vehicles through its hallmark design language—tapered lines, flamboyant curves, and rounded corners. Aside from a small "Z" badge on the driver and passenger sides, and detailing in the interior, a Zagato bodied car hints at the original manufacturers bodywork, but is distinctively something of their own.
RM Sotheby's is excited to offer nine incredible Zagato models at their upcoming Villa Erba held during the prestigious Concorso d'Eleganza Villa d'Este.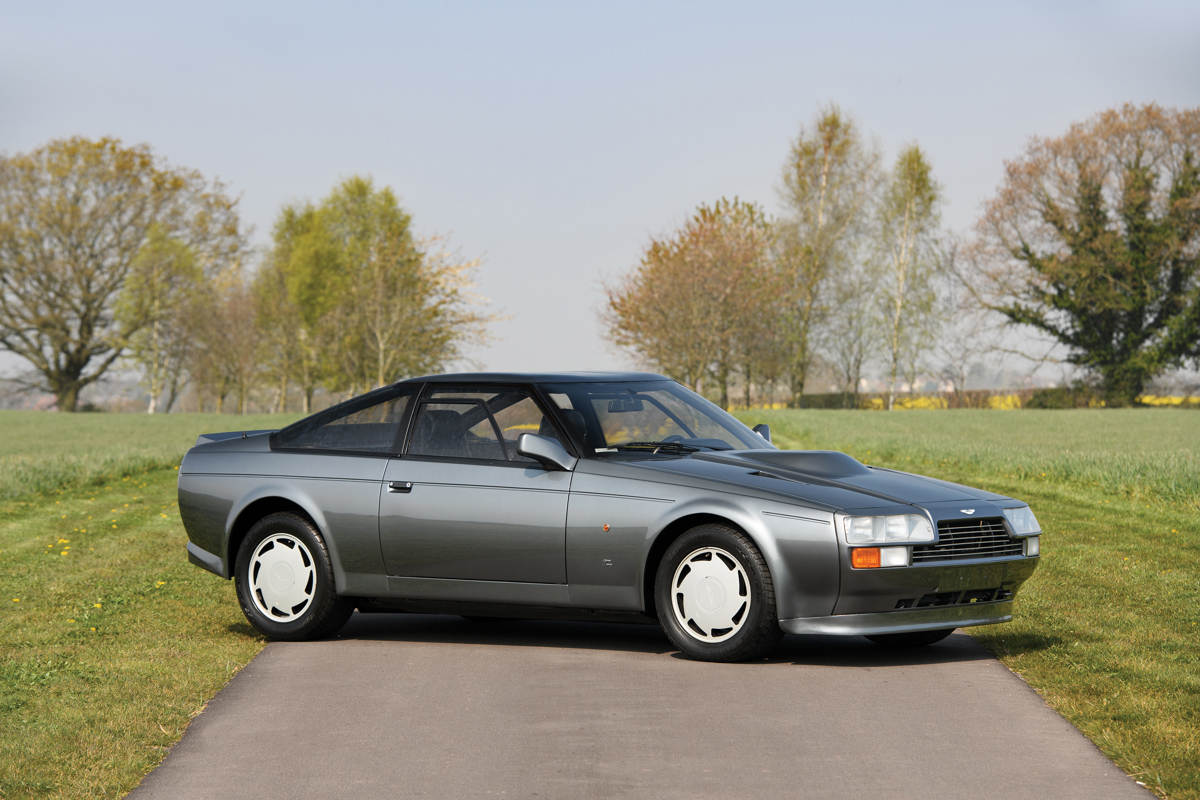 1987 Aston Martin V8 Vantage Zagato
Estimate: €300,000 - €375,000 EUR
Elio and Gianni Zagato were commissioned to engineer and produce a lightweight version of the V8 Vantage, with an emphasis on performance but yet entirely unique looking. The chassis was shortened and stripped of any unnecessary gadgets and bulk, and a new body crafted in aluminum resulting in a chassis that is 10% lighter to take advantage of Aston Martin's 5.3L 'V580X' V8.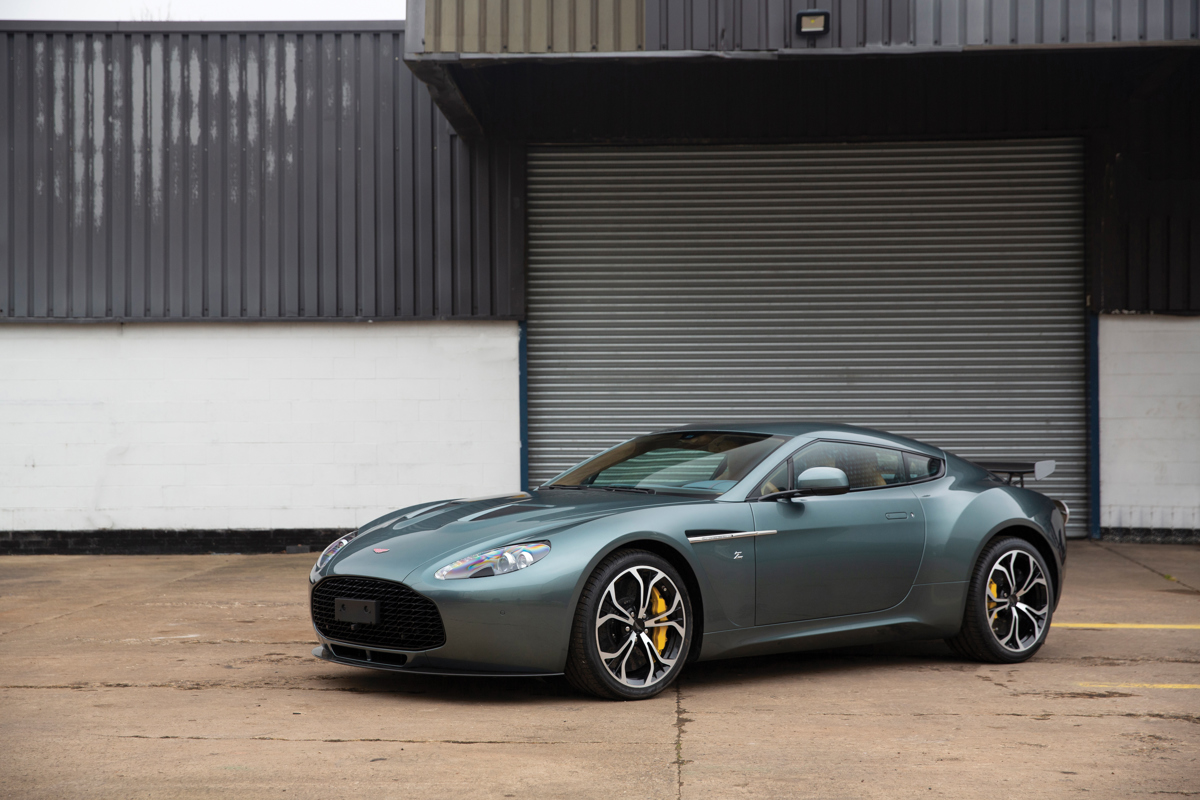 2012 Aston Martin V12 Zagato "No. 1"
Estimate: €650,000 - €700,000 EUR
To celebrate the victory of the iconic DB4 Zagato, the V12 Zagato was created and won the hearts of enthusiasts both on and off the racetrack. The road-going versions were limited to 65 in total production, each of which was custom built for their owners. This specific example was the first V12 Zagato produced and features a number of bespoke options from Aston Martin's 'Q' division.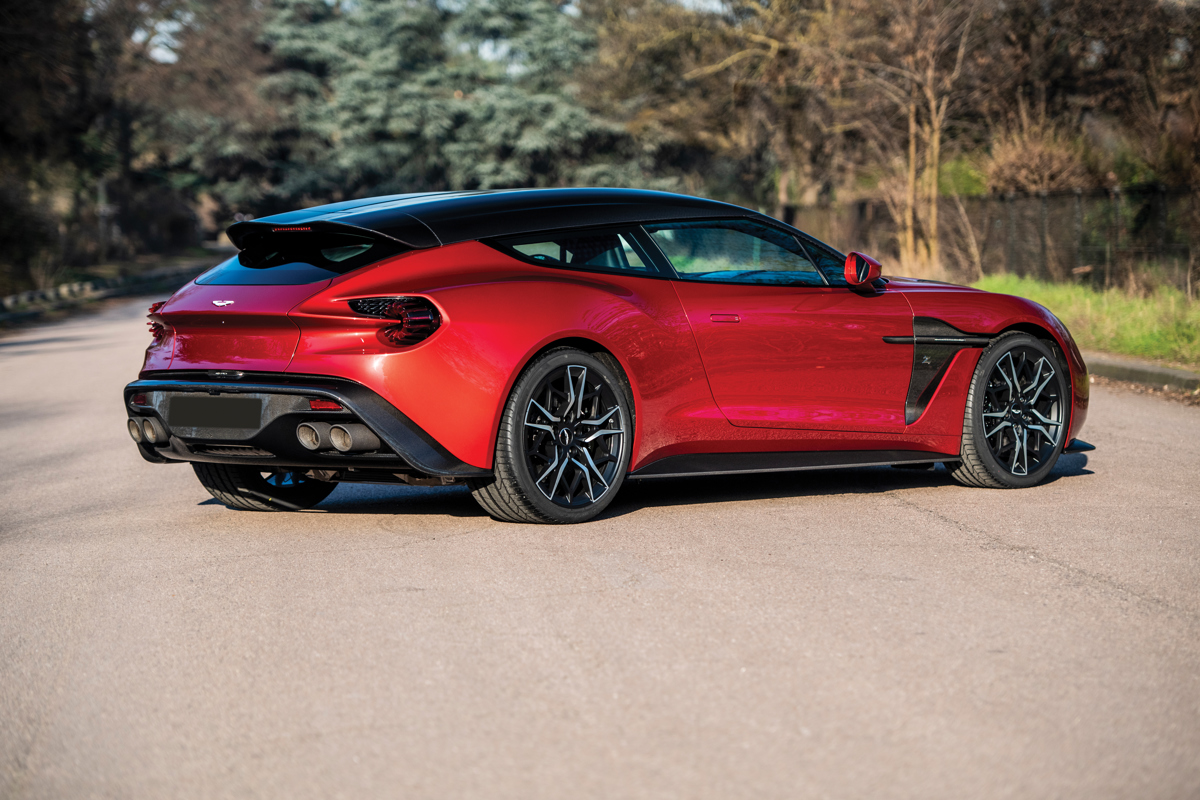 2019 Aston Martin Vanquish Zagato Shooting Brake
Estimate: €650,000 - €850,000 EUR
Zagato produced only 99 examples of each of the Vanquish models—The Volante, Coupe, and the Shooting Brake, crafting each body panel from carbon fiber and minimizing split lines to give the effect of the body being entirely crafted from a single piece of metal and utilizing the massively powerful 580 horsepower 6.0 liter, V12 engine.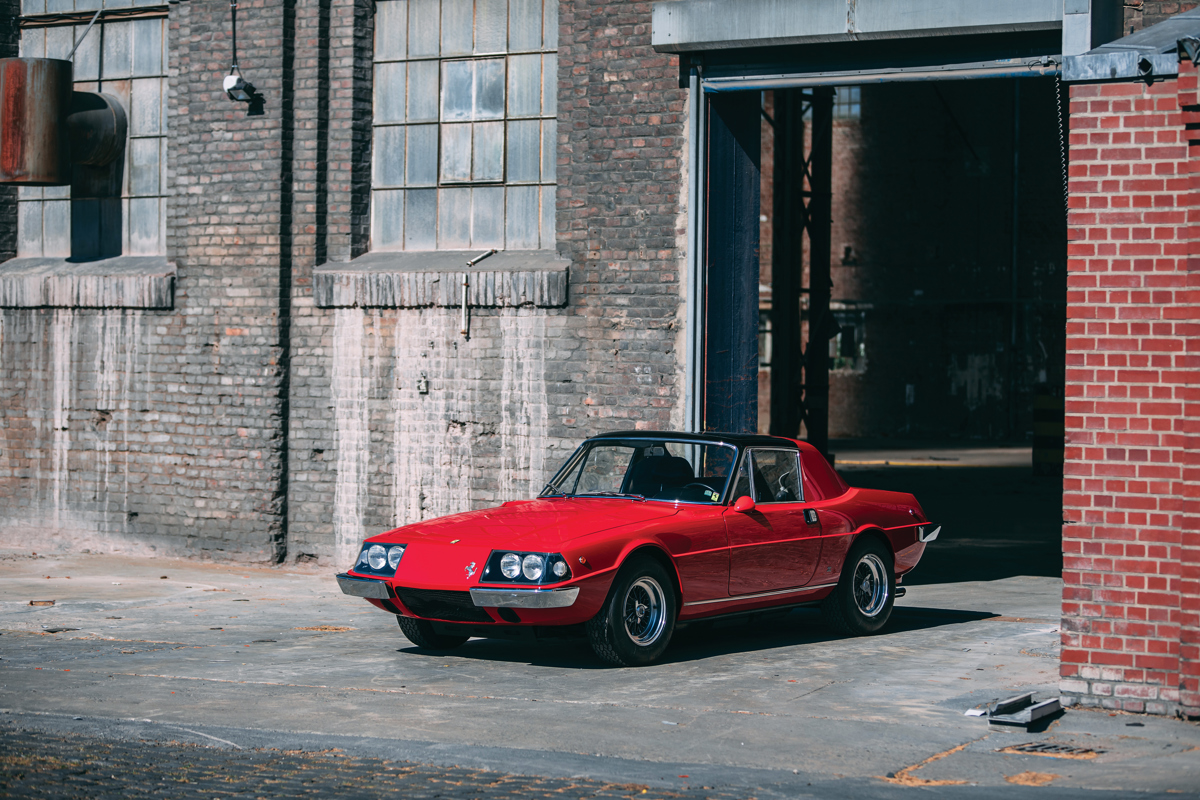 1967 Ferrari 330 GTC Zagato
Estimate: €425,000 - €475,000 EUR
The 330 GTC Zagato is the only one of its kind. In its own right, the 330 GTC is a special car however this particular example is unlike another to bear the nomenclature. Notably, the second owner had the vehicle shipped to Zagato to have the standard Pinin Farina body removed to be fitted with the targa-style body it wears today.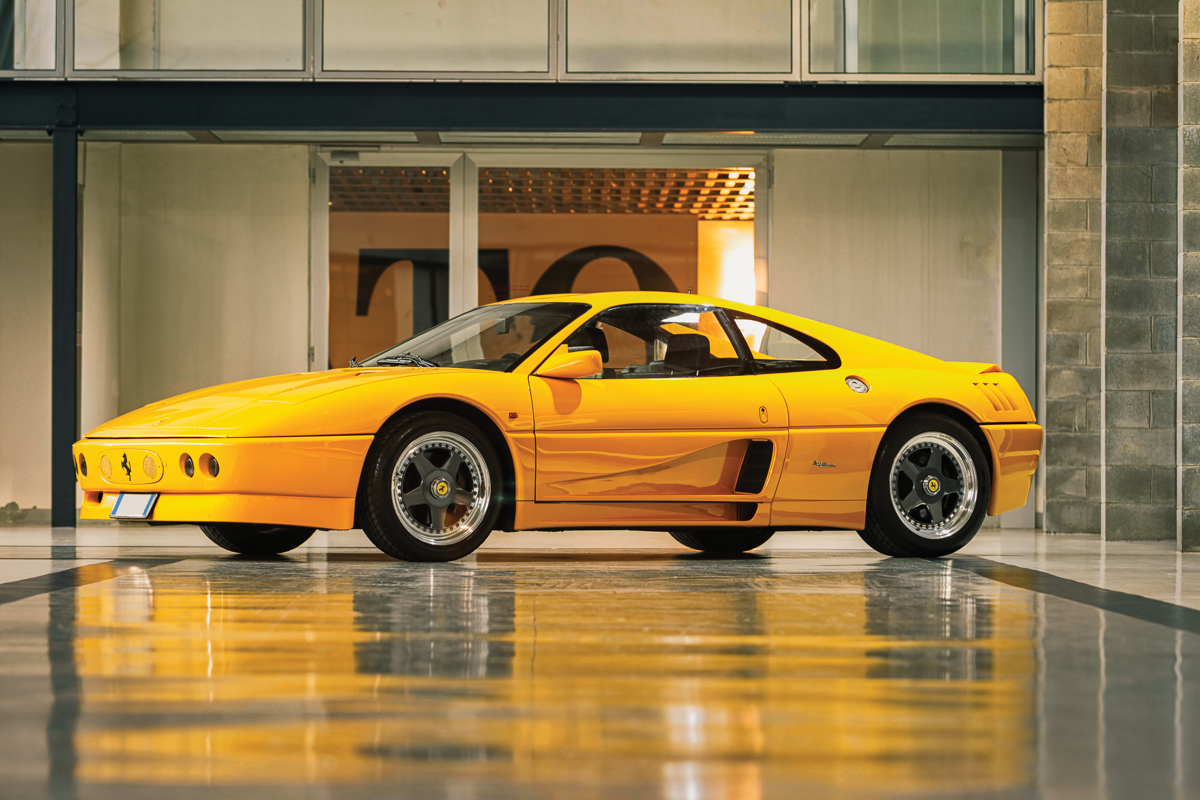 1990 Ferrari 348 TB Zagato Elaborazione
Estimate: €180,000 - €220,000 EUR
Only ten Ferrari 348 TB would feature the Elaborazione cosmetic conversion, receiving a new front bumper, enlarged cooling ducts along the side of the body, a triple rear light configuration, and a glass engine cover panel most strikingly a lower roofline with Zagatos signature "double bubble" style roof.
1955 Fiat 8V Coupé Zagato
Estimate: €1,600,000 - €1,800,000 EUR
The Fiat 8V Coupe features Zagato's lightweight and timeless aerodynamic bodywork fitted over Otto Vu's celebrated 8V performance engine and advanced chassis, a true force to be reckoned with in racing events from 1952-1954. Only 26 road-going iterations of the prototype racer were produced in total with Zagato coachwork.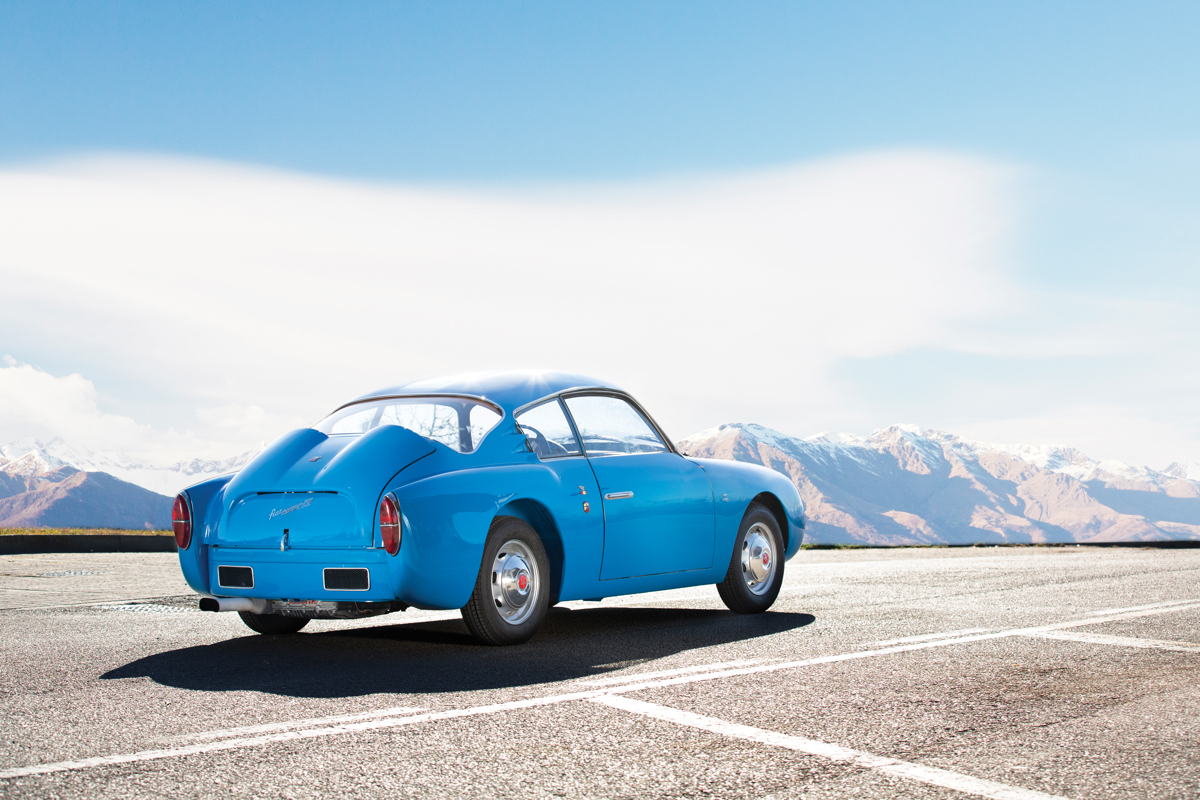 1959 Fiat-Abarth 750 GT 'Double Bubble' Zagato
Estimate: €100,000 - €120,000 EUR
Carlo Abarth's ability to tune Fiat's low-displacement engines paired with Zagato's ability to create ultra-lightweight bodywork could only be described as a match made in heaven. This example is fitted with a rare and desirable 750 cc Mille Miglia engine, with a factory lightened crankshaft making the lightweight coupe a venerable competitor in vintage rally race events.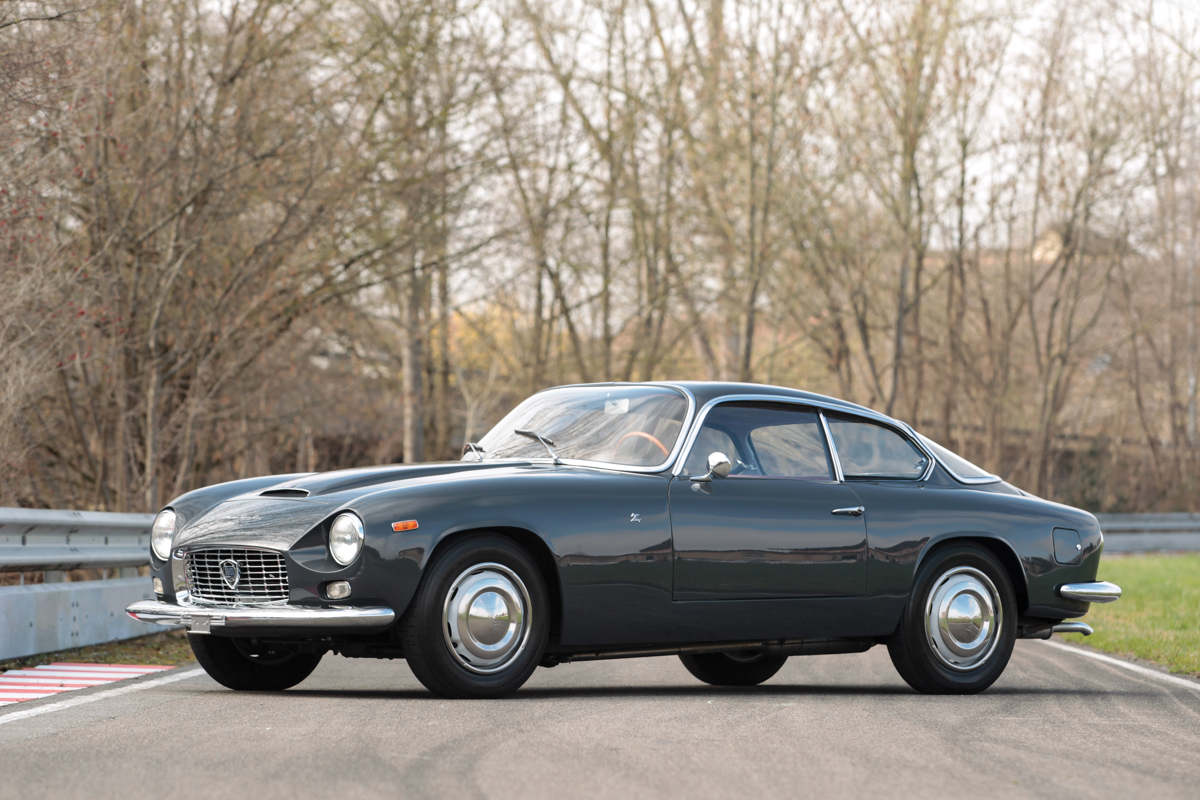 1966 Lancia Flaminia Super Sport 3C 2.8 Zagato
Estimate: €230,000 - €280,000 EUR
Only one of 150 examples built to Super Sport specification since 1964, with a potent 2.8 litre 152 horsepower engine and Zagato's unique lightweight bodywork and teardrop shape. This chassis was comprehensively restored from 2008-2010.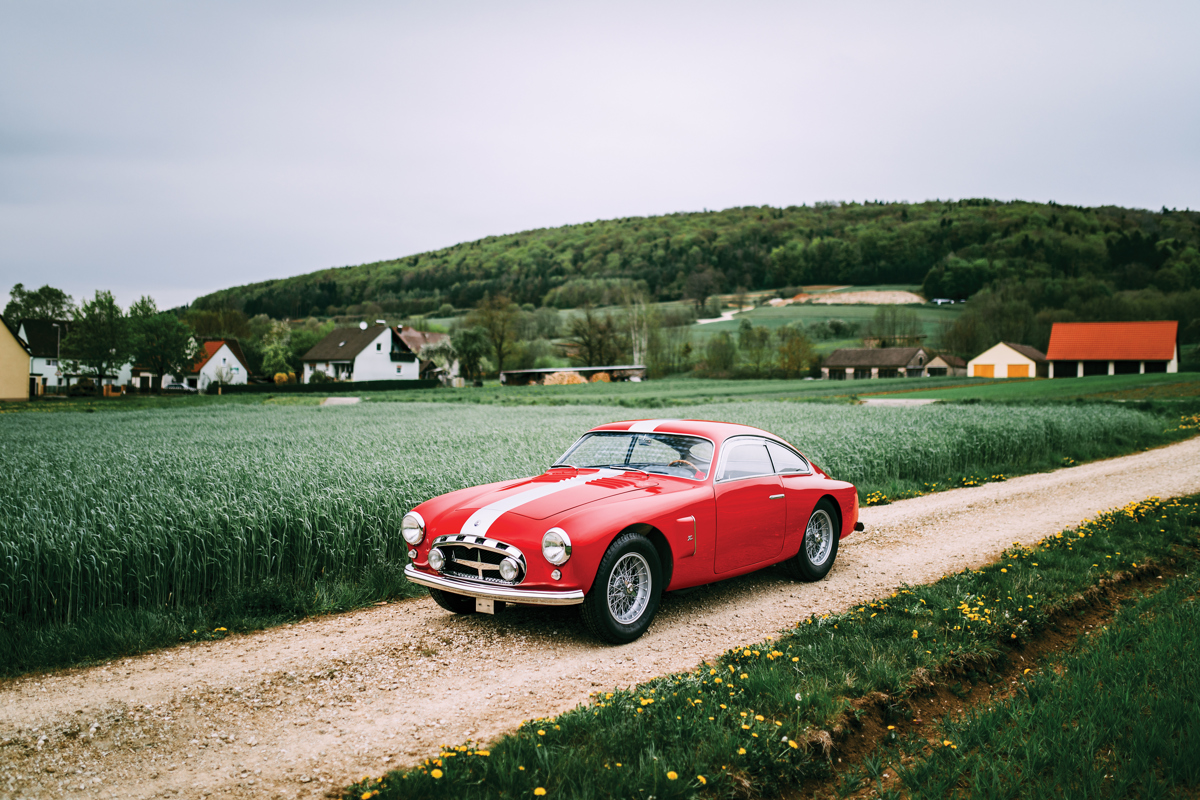 1955 Maserati A6G/2000 Berlinetta Zagato
Estimate: €3,000,000 - €3,500,000 EUR
Chassis 2102 was the first chassis bodied as a Berlinetta and was likely used for testing in its early years by Maserati in 1955. In 1956, Chassis 2102 and was a proven competitor from 1956 to 1959 at the hands of racing greats such as Stirling Moss and Denis Jenkinson in multiple events, including the 1956 Mille Miglia.