Variety, at least among vintage vehicles, is truly the spice of life. While some die-hard brand devotees do exist, typically, as car collectors expand and evolve over time, the automobiles that stoke their interest only become older and more obscure over time. Whether coming from a brand that is now nonexistent or setting the tone for a new genre of automobiles—from well-preserved Japanese sports car imports to arguably the first hypercar, the Bugatti Veyron—the cars on this list all share a no-compromise approach to engineering and aesthetics.
Fitting, then, that the automobiles on this list are all feature cars at RM Sotheby's upcoming Monterey auction, a signature event which has always stood for impressive examples and significant value. Running this year for three days, from 12-14 August, the following automobiles are sure to draw attention during the in-person auction as they are all offered without reserve. This means that, for those auctiongoers with a keen eye and attention to detail, you have the potential to come home with an exceptional example for unbeatable prices. From each decade beginning with the 1930s, we have selected sporting examples representing peak performance, all without reserve: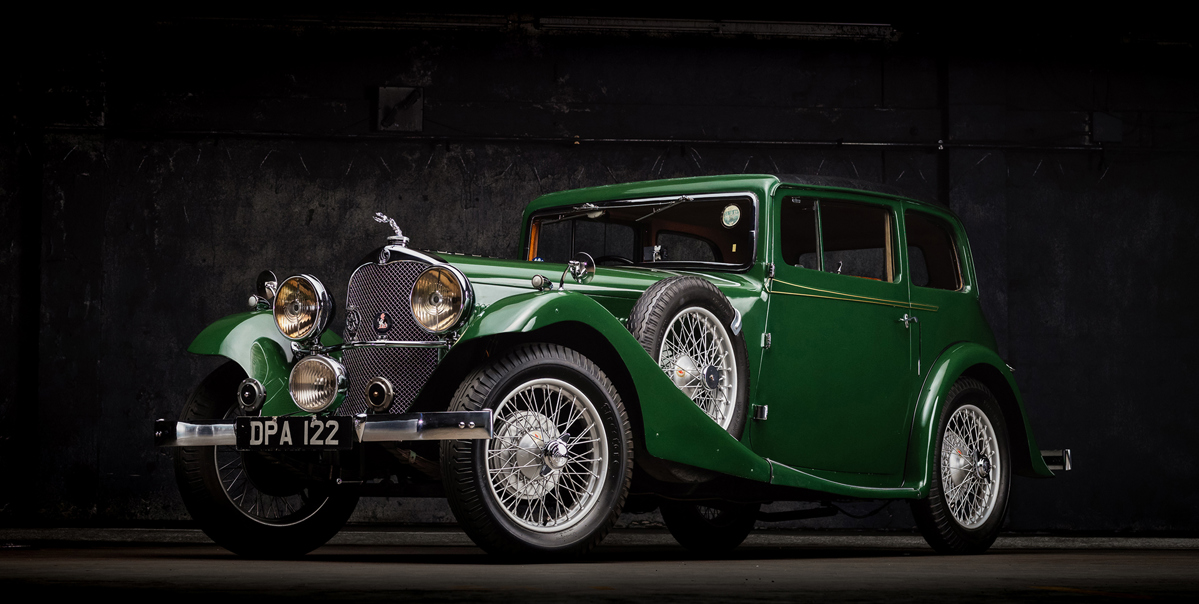 1935 AC 16/60 Saloon 'Greyhound'
Estimate: $50,000 - $60,000 USD | Offered Without Reserve
The Feldman Collection
Merely opening the elegantly hinged front doors on this British saloon invites a trip back in time, courtesy of longtime custodian and marque expert Jim Feldman. With distinctive sunburst-style stitching on the beige leather door cards, and an advanced chassis and powerplant configuration for the era, this example shows why the Auto Carriers, Ltd. brand is a badge worthy of collecting.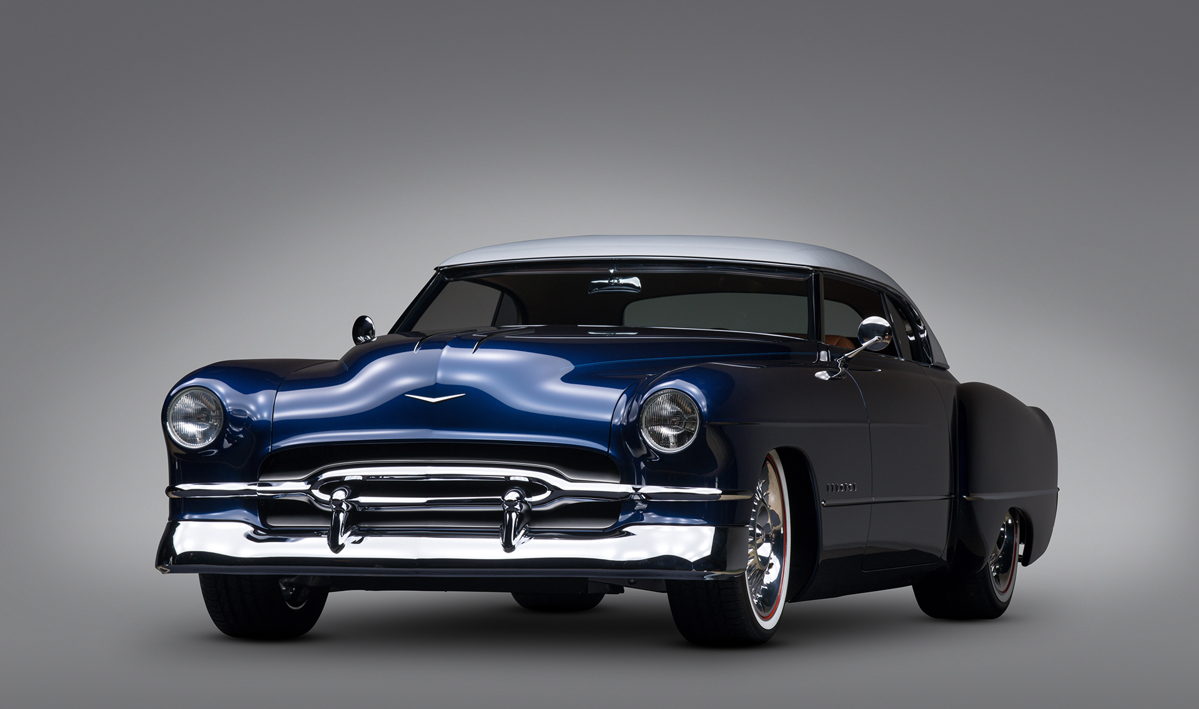 1948 Cadillac "Eldorod" by Boyd
Estimate: $400,000 - $600,000 USD | Offered Without Reserve
The Paul Andrews Estate Collection
With a good portion of the automotive output from the 1940s spoiled by wartime, the decade became a source of interest and experimentation for post-war customizers. Perhaps the most iconic name from late 20th century customizing was Orange County-based Boyd Coddington, who also employed noted designer Chip Foose out of his Hot Rods by Boyd firm. This example, a modified Cadillac "Eldorod" was the final custom-bodied car officially produced by Boyd before his business permanently closed in 1997. But that was not the end of the story for this "Eldorod," which was later purchased and taken to Foose's facility in Huntington Beach, CA, where he finished this wild custom with all the outsized features and finishes as he originally intended.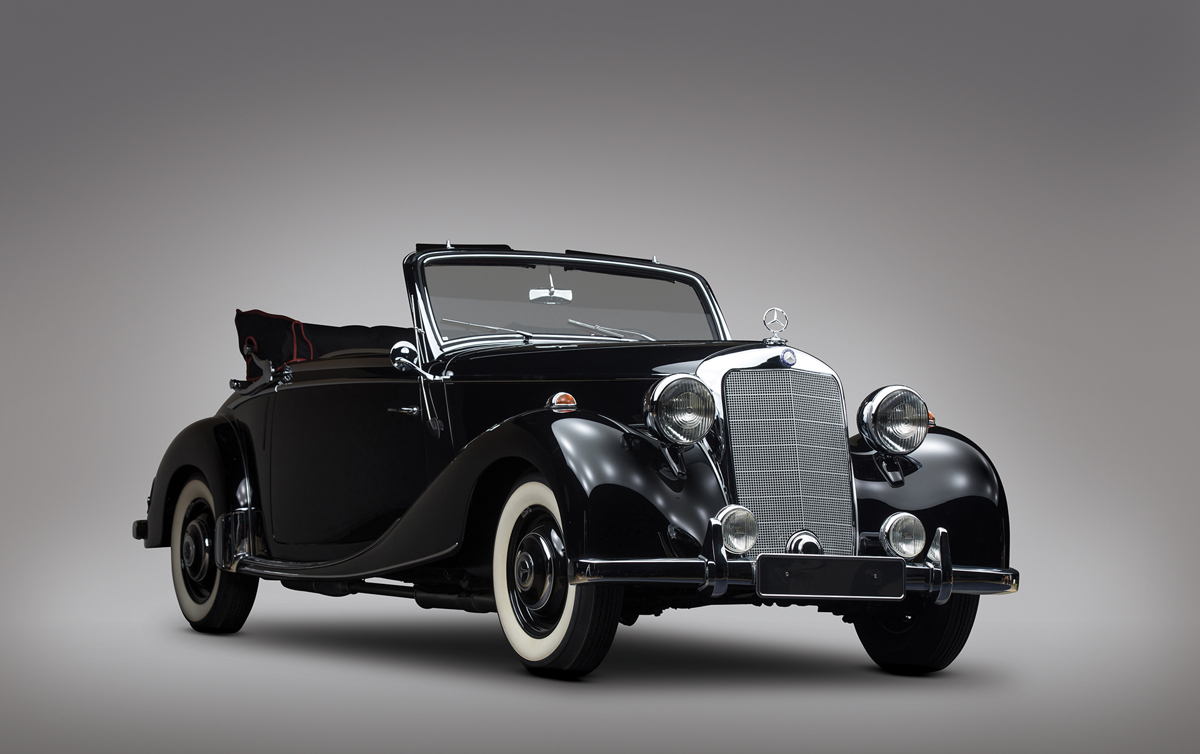 1950 Mercedes-Benz 170 S Cabriolet A
Estimate: $175,000 - $250,000 USD  | Offered Without Reserve
The Paul Andrews Estate Collection
In the early post-war period, firms like Mercedes-Benz were left having to reconstruct a brand identity without the financial freedom that an unlimited bank account provides. A holdover from the pre-war era, the 170 provided a platform for both a VW Beetle-style, rear-engine, air-cooled configuration (as seen in the 170 H) as well as a more classic front-engine variant (as shown in the 170 V). In the years immediately following WWII, the 170 was issued only in ambulance and delivery truck configurations; as Mercedes-Benz gradually began producing passenger cars again, driver-oriented vehicles like this uncommon 170 S Cabriolet A were built. With an interior assembled of premium components, this 170 S is regarded as the basis for the brand's top-of-the-line S-Class variant.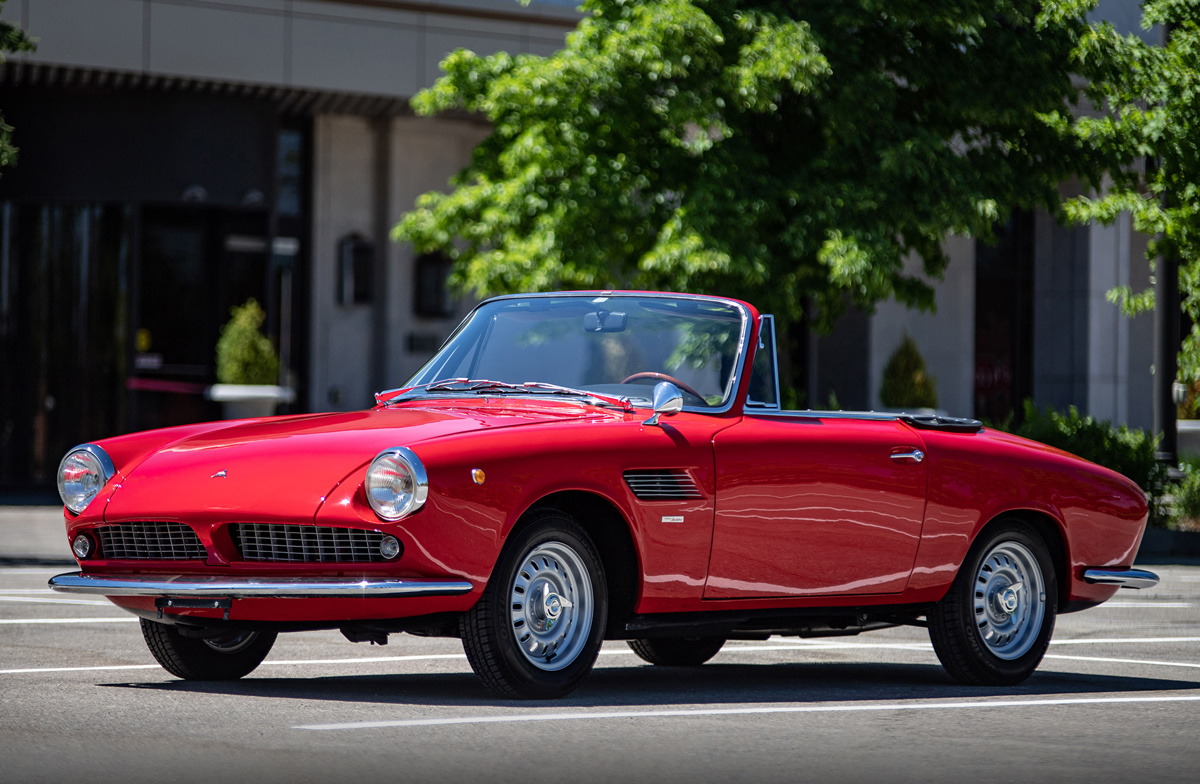 1967 ASA 1000 GT Spider by Bertone
Estimate: $160,000 - $180,000 USD | Offered Without Reserve
Another open-top car that strikes far above its class, ASA (or Autocostruzioni Società per Azioni) was established in 1961 as part of an effort to offer the best in Ferrari engineering to a wider audience. The famous Colombo-designed V-12 engine, for instance, could be reconfigured to inline-six- and four-cylinder setups; with a handsome coupe carrying the imprint of noted designer Giorgetto Giugiaro available beginning in 1964, and underlying chassis and suspension setup, derived from the tube frame-style platform from the 250 GTO by Giotto Bizzarrini, the ASA brand was shaping up to be a compelling alternative to Ferrari itself. Sadly, due to a premium price tag matching its quality components, ASA only produced a maximum of 100 automobiles in total. This factory-correct, red-over-black Spider example is one of a mere seventeen of these tantalizing mid-sixties sports cars built by ASA.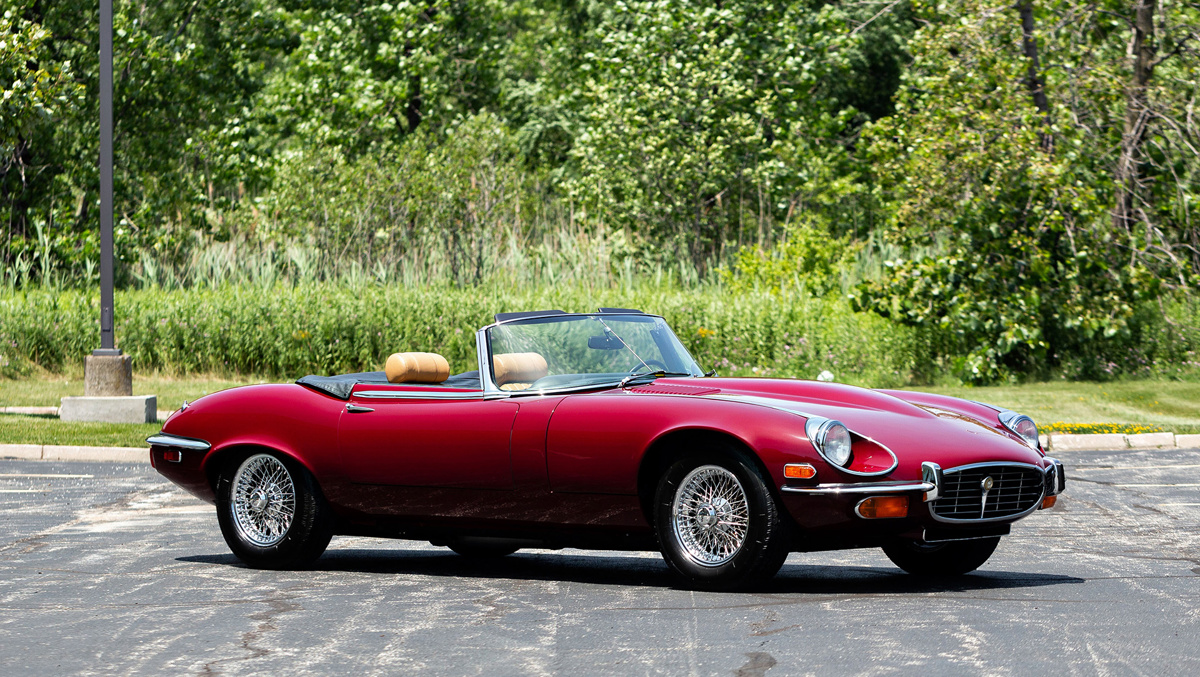 1974 Jaguar E-Type Series 3 V-12 Roadster
Estimate: $150,000 - $200,000 USD | Offered Without Reserve
By the middle of the following decade, classic sports cars were beginning to adapt to the future. Air conditioning and smooth-shifting automatic transmissions became in-demand options, and well-regarded sporting brands like Jaguar were beginning to incorporate these creature comforts into their previously spartan offerings. These accessories were accompanied, in the tradition of all competition-focused brands, by the additional acceleration courtesy of its new 5.3-liter V-12 engine, which produced 272 horsepower. This well-kept example has seen a thorough mechanical restoration as recently as 2011, and retains its handsome, factory-correct Regency Red-over-beige leather interior color scheme from new.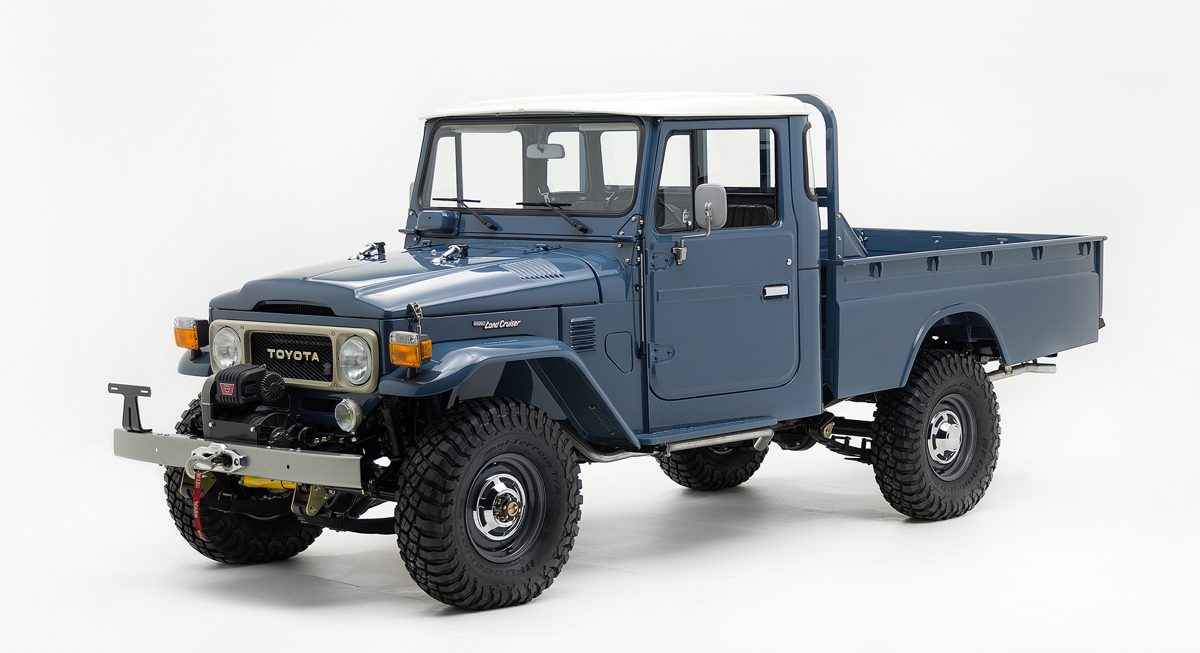 1981 Toyota FJ45 Land Cruiser
Estimate: $90,000 - $110,000 USD | Offered Without Reserve
A trend that has recently established itself in the automotive world, the idea of a reborn work truck, restored to pristine condition, is likely more than a mere fad. Because of the practical nature of these vehicles, in-period work trucks often show the signs of a life spent completing hard labor. Even perfectly preserved examples still show the expectations for an off-road service vehicle have increased exponentially in the past two decades. The solution is an example like this export-market, long-bed pickup variant of Toyota's venerable FJ45 Land Cruiser, which has been stripped and treated to a frame-off restoration at the renowned Florida-based FJ Company's Miami facilities. With its frame acid-dipped, reinforced, and galvanized, and the addition of an Old Man Emu suspension and an integrated Warn winch capable of tugging 10,000 pounds, this classic Land Cruiser can be said to be better-than-new.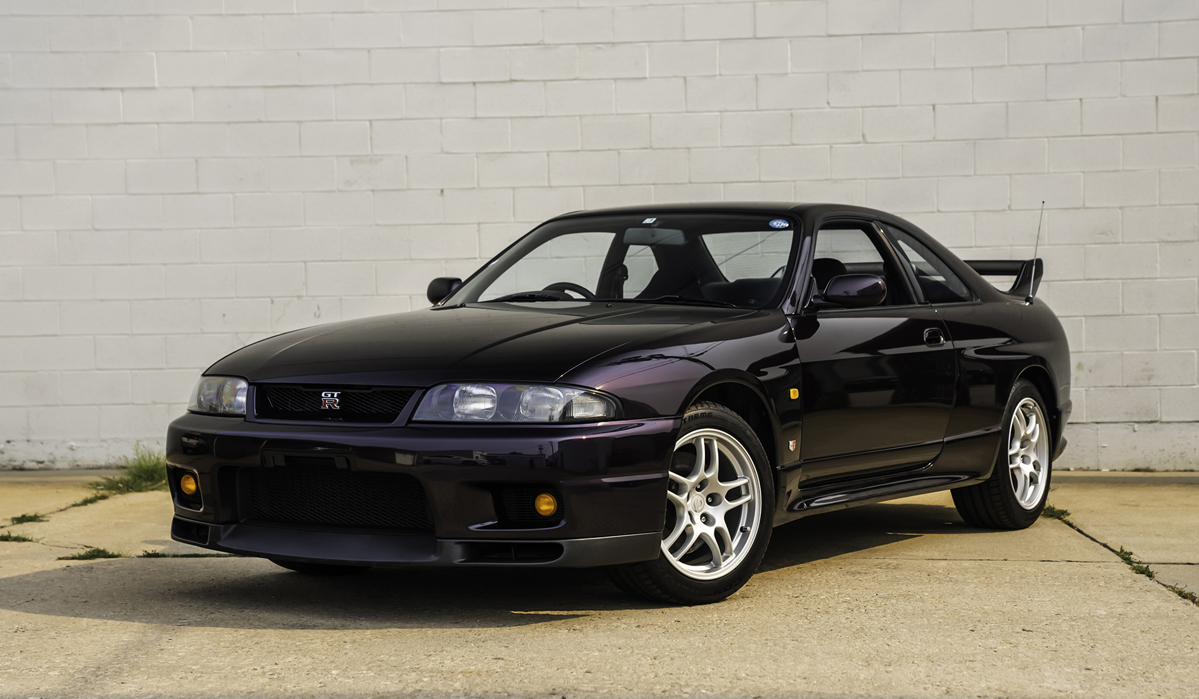 1995 Nissan Skyline GT-R
Estimate: $90,000 - $120,000 USD | Offered Without Reserve
As the 1990s dawned, even massive automakers such as Nissan were experimenting with the boundaries of performance. For Nissan, the Skyline nameplate represented a long history of quick cars, and the twin-turbocharged R33 generation served to astound even those familiar with its predecessors. While the legend of this so-called "Godzilla" of JDM sports cars was carried even further by the tuner culture made famous in the Fast and the Furious film series, this Japanese-delivered example is even more fascinating by its factory-standard status. Showing the equivalent of merely 28,650 miles, this Midnight Purple-over-two-tone-gray example shows the no compromise nature delivered by Nissan engineers from new—no modifications necessary.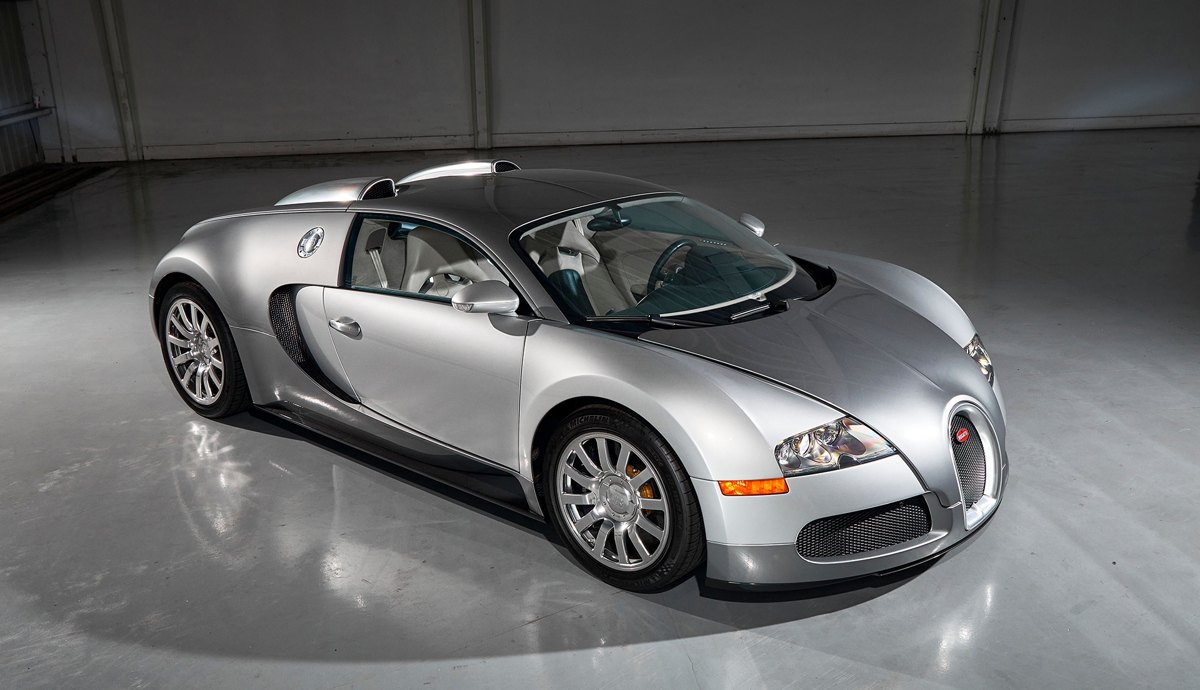 2008 Bugatti Veyron 16.4
Estimate: $1,200,000 - $1,400,000 USD | Offered Without Reserve
The Fox Collection
By the dawn of the 21st century, many automakers were celebrating their centennials by building halo vehicles and even the occasional supercar. With the sports car category already covered by their Porsche marque, and supercars released with their bullish Lamborghini brand, Germany's Volkswagen auto group set their sights higher, and in the mid-2000s undertook development of a world-beating automobile bearing the ultimate badge: Bugatti. This example was the 66th sixteen-cylinder-powered Veyron ever built by Bugatti, and merely the twentieth example made for US delivery. Wearing a stunningly tasteful two-tone color combination of silver metallic over bright silver with a complimentary interior of Silk leather with Anthracite inserts, this example's odometer showed only 750 miles at time of cataloguing. Whether one considers it as a supercar or hypercar, the Veyron is now universally regarded as a performance icon for the new millennium. And this well-preserved example could be yours, at no reserve.