While some may debate between General Motors and Ford, at the top end of the American classic market, there really is no argument—including Cadillac, Packard, and Pierce-Arrow, too, the most prestigious US brand is, without a doubt, Duesenberg.
At least in the pre-war era, and along with co-brands Cord and Auburn, this German-sounding marque made products that Americans could compare with the best of the rest of the world at that time. In that brief period of brilliance before the beginning of the Great Depression, Duesenberg engines managed to generate 265 horsepower at a time when most cars managed with a third of that output. And that was merely the naturally-aspirated variant; the top-of-the-line Model SJ Duesenberg cranked out 320 horsepower.
How? The answer is the same as the one Sonny Abagnale, the owner of 1929 Duesenberg Model SJ Convertible Sedan no. J-169 (shown above), gave to famed automotive historian Beverly Rae Kimes when she asked why he thought his car was special: "Because it's supercharged!" A black-and-white photograph of Abagnale's convertible sedan appears underneath a Model J Sport Sedan owned by John Mozart in the section of Kimes's seminal work The Classic Car, certainly good company in the classic car world. 
Duesenberg cars represented not only the pinnacle of American engineering but of styling as well. It is certainly no coincidence that both Duesenberg sedans shown by Kimes were coachbuilt by the Walter M. Murphy Co. of Pasadena, California. Murphy's west coast clientele requested rakish bodies and two-tone color schemes, along with other personal modifications. The Duesenberg above features a lockable compartment in the passenger footwell, a custom addition. Many of the Model SJ's contemporaries were built either for racing or opulence—this car was built to equally delight drivers, passengers, and spectators alike. Perhaps the latter is truer now more than ever, as any driver of a Duesenberg in modern traffic can attest.
Unfortunately, all that expertise came at an unsustainable cost—Duesenberg declared bankruptcy along with Auburn and Cord in 1937. But the story did not end there: The tragic fall of the Duesenberg brand from its pre-Depression peak was enough to cement its legend in the eyes of the collecting public.
After a brief, strange period where some disused Duesenberg chassis were repurposed as pickup trucks, the nascent post-WWII collector car community turned its attention toward the storied brand. In the late 1960s to early 1970s, Duesenbergs like this one were considered valuable enough to be restored.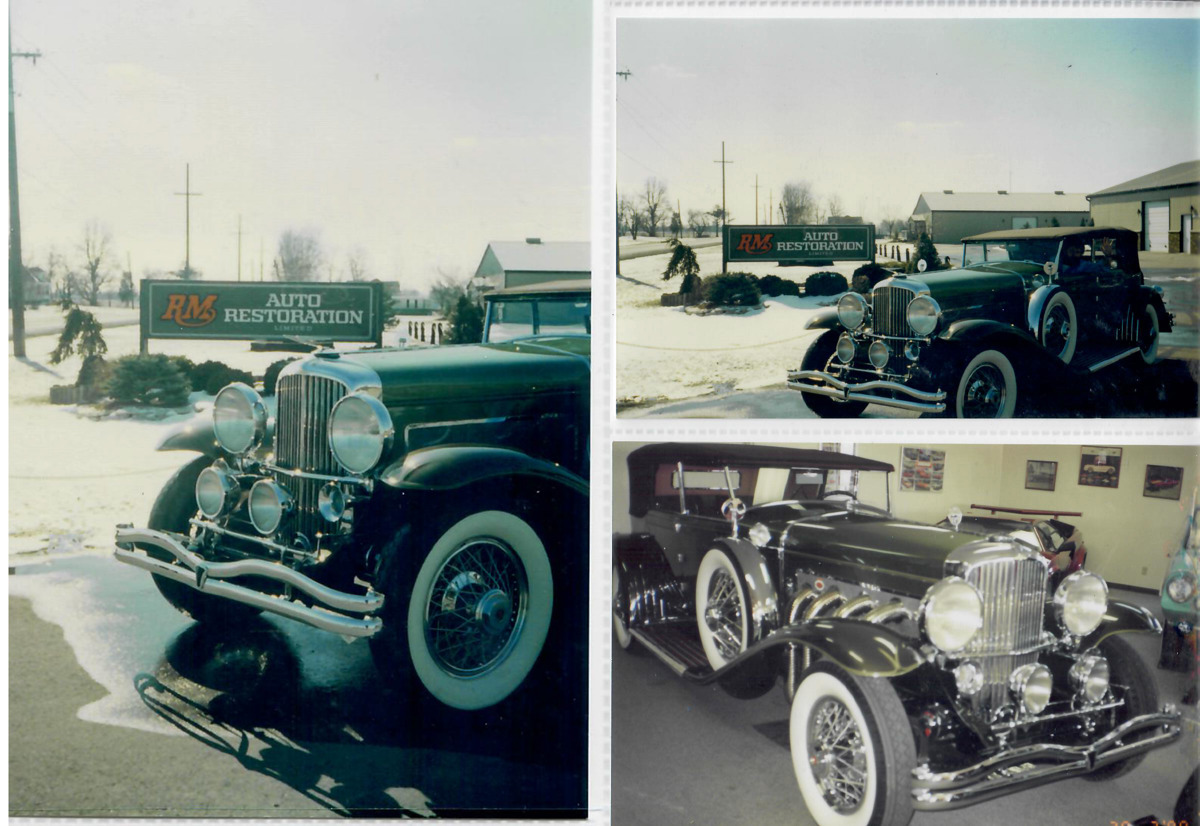 Thankfully, the owner of this example took his time with the restoration—twenty years in total, allowing for the development in more modern restoration methods and materials. One important addition was specified: An authentic supercharger, featuring "blower" components supplied new from iconic Duesenberg collector Leo Gephart. The result, when coupled with a tasteful muted green color scheme, is a modern Model SJ, with a restoration that does not appear dated. The images above and below date from 1990, the same year as Kimes' book was published and shows J-169 shortly after being sold to its present owner by RM—one of our company's first major international sales.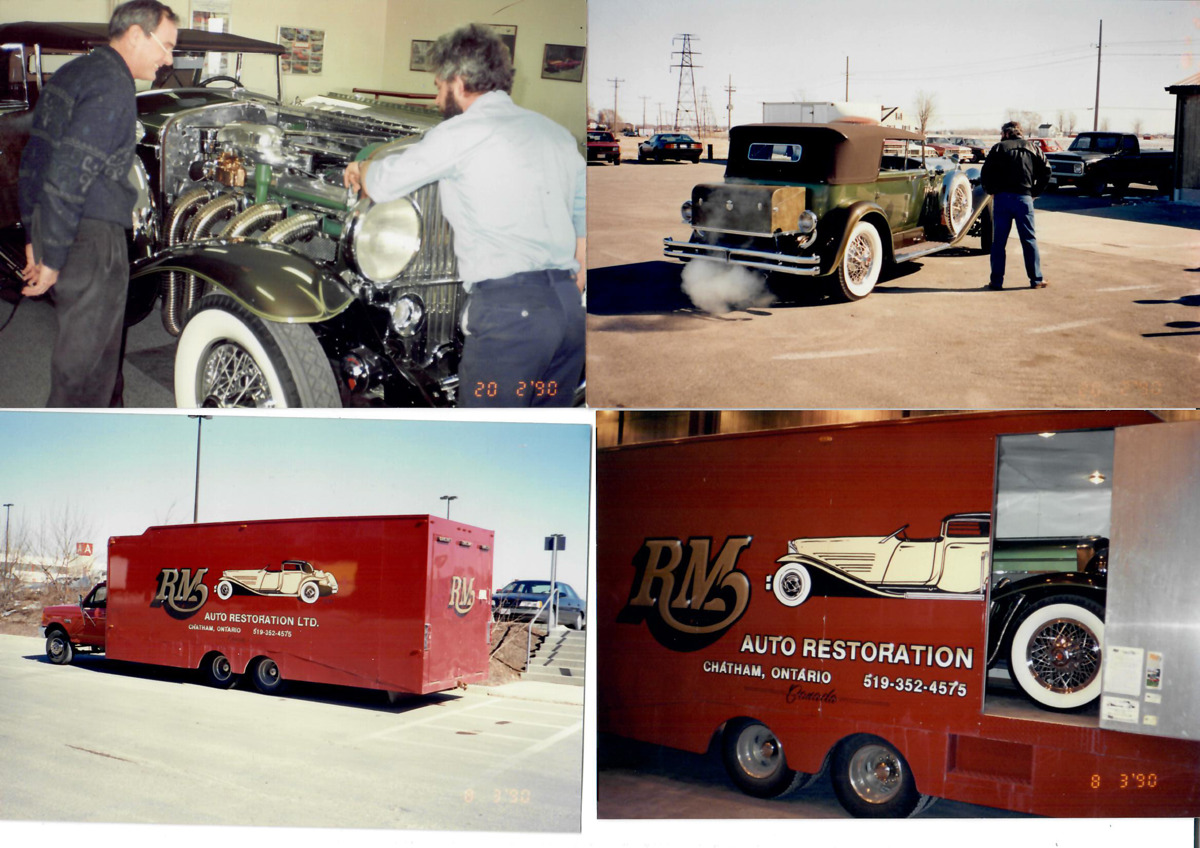 If we are fortunate and future generations become interested in vintage automobiles, they will no doubt discover Kimes' The Classic Car. And next to the introduction on Duesenberg and the former glory of American automobiles, they will see this car.
Or, for those who want something closer to home, this spectacular, supercharged 1929 Duesenberg Model SJ Convertible Sedan is available for bidding now as part of RM Sotheby's SHIFT/Monterey 2020 sale.
Truly, classic car royalty as well as a rolling piece of American history.