Some car collectors specialize, purchasing only a single marque, era, or even color scheme. Sometimes, there is no collecting strategy whatsoever, with the owner simply following their tastes. The most interesting sort of collection, at least from an outside perspective, is one where a consistent thread runs through each example, and it becomes up to the observer to discover what the theme is. The thirty-nine automobiles presented by the Walter Miller Estate are absolutely such a collection, and offered entirely without reserve. While the following categories of cars may seem to be completely eclectic, by examining the collection as a whole, a clear collecting strategy emerges.
The Classics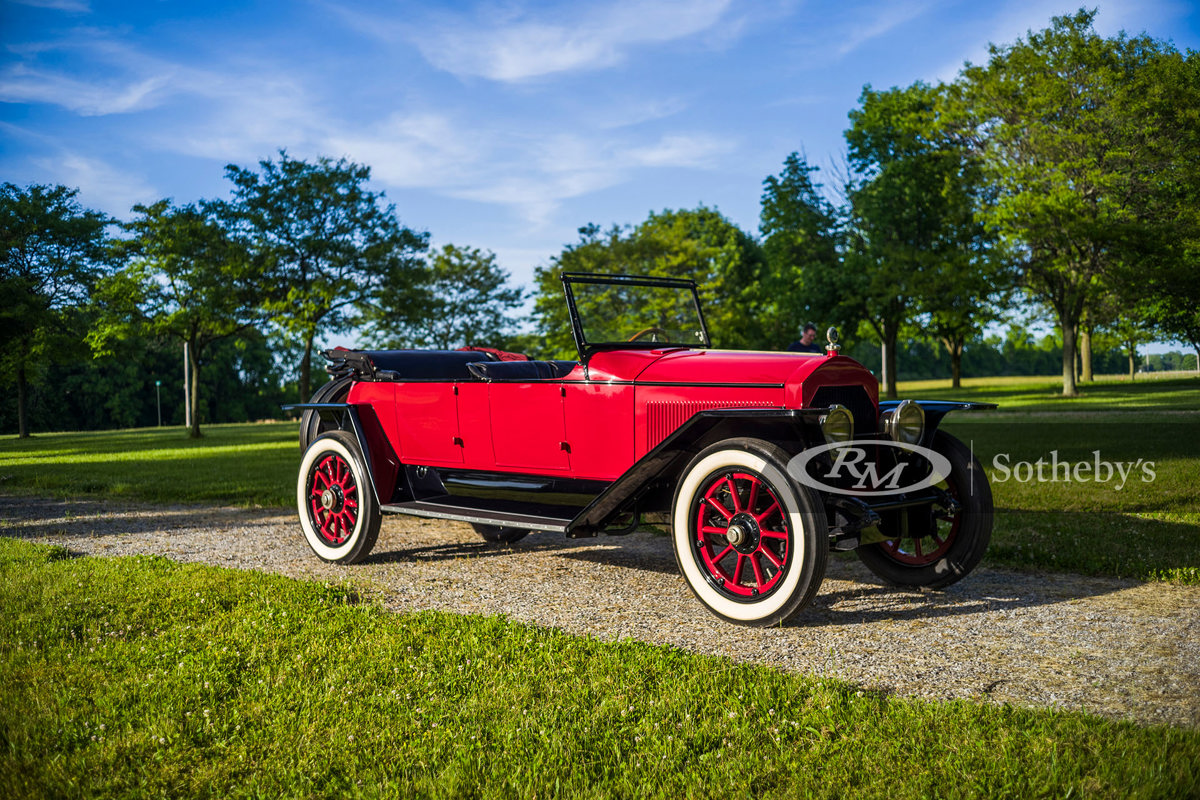 1919 Cadillac Type 57 by Brewster
The centerpiece of the Miller collection are the three stunning classics featured in the group shot above, but the pick of those three has to be the coachbuilt 1919 Cadillac Type 57 by Brewster—a full CCCA classic with a transformable top that can be set in any of five different configurations, including the rare Sedanca style. Brewster was New York City's premiere coachbuilder in the teens, even evoking a nod in Cole Porter's "You're the Top." Seated either in the spacious leather rear bench seat, shielded from the sun with a black canvas top lined in red velvet, one feels completely apart from the world. This two-tone, coachbuilt Cadillac will make any lucky passenger (or driver) feel like they are on top of the world.

Though the Brewster-bodied Type 57 is a clear star in the collection, the 1922 Studebaker Special Six Touring and 1914 Hudson Model Six-54 Phaeton flanking it are no less elegant. With color-contrasting whitewall tires, matching blue-over-black two-tone paint, and recently refreshed leather interiors, both American classics show that the in-house bodybuilders at the premiere domestic manufacturers of the era were just as skilled as their coachbuilder counterparts—and produced equally stunning results. Both Studebaker and Hudson feature sprightly six-cylinder engines, potent powerplants delivering surprising power with relatively lightweight steering.
German Sport Coupes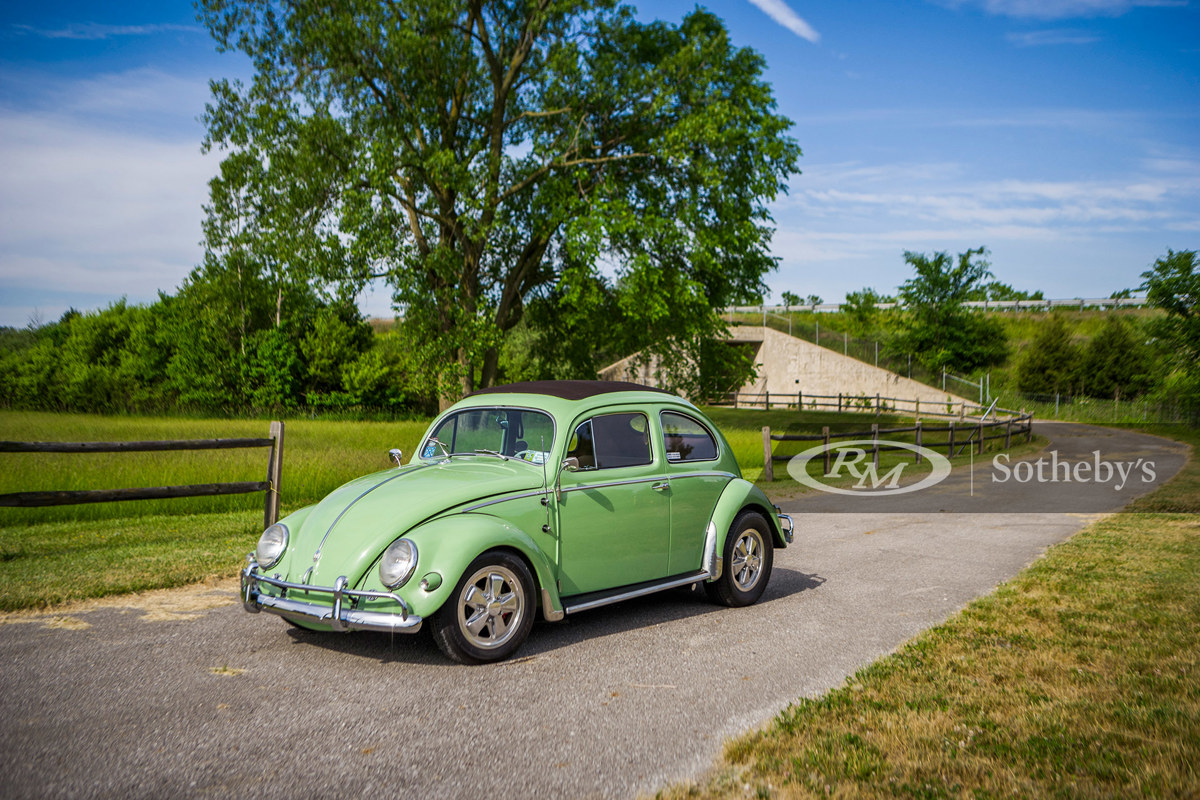 1956 Volkswagen Beetle 'Sunroof' Sedan
Jumping forward in time by five decades, this trio of German-made sports coupes also balances light-yet-direct steering with engines that punch far above their weight classes. Following the "looks can be deceiving" theme, the example with the highest performance in this trio might well be the modified 1956 Volkswagen Beetle 'Sunroof' Sedan, with an equally upgraded interior and nearly every accessory available.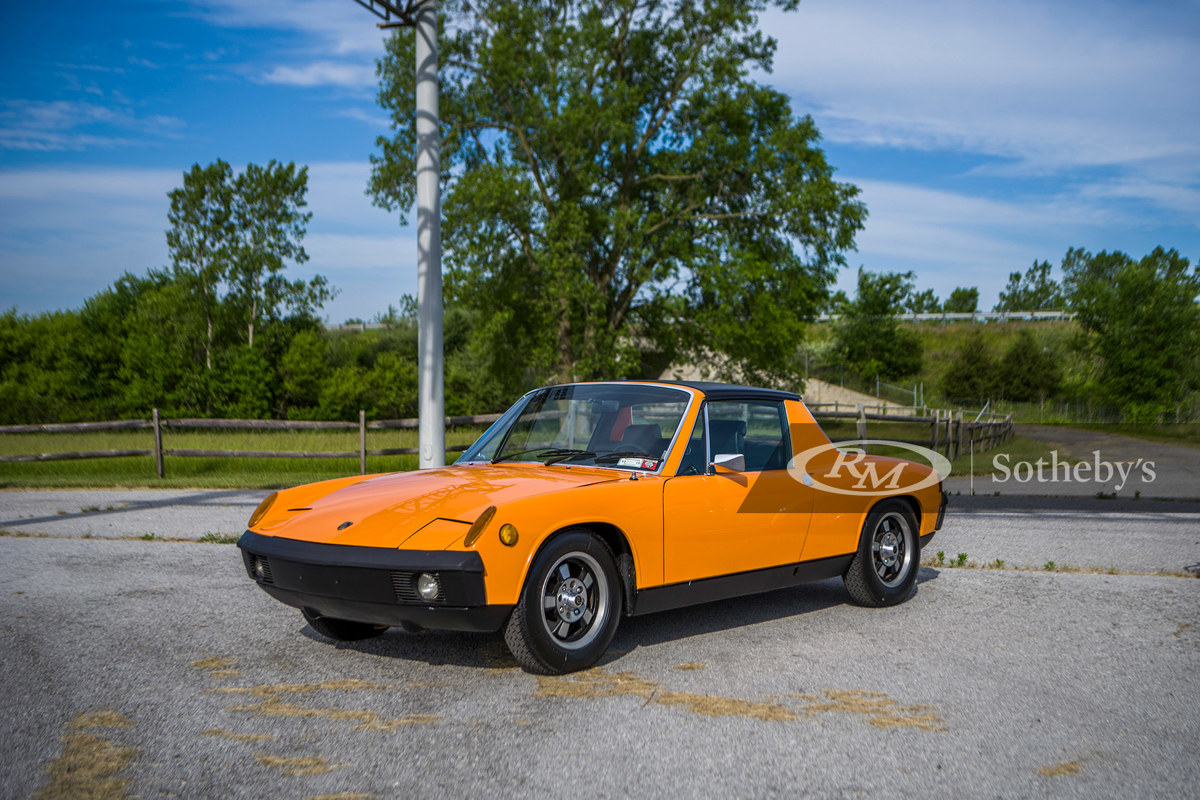 1970 Porsche 914
The sleeper Beetle may be powerful, but in terms of prestige, the two other sport coupes have a clear advantage. Both built in the same year the mid-engined 1970 Porsche 914 is no doubt the handling champion of the entire collection. With a relatively recent Signal Orange repaint still showing well, and 914 prices steadily gaining traction, this Porsche presents an interesting value proposition.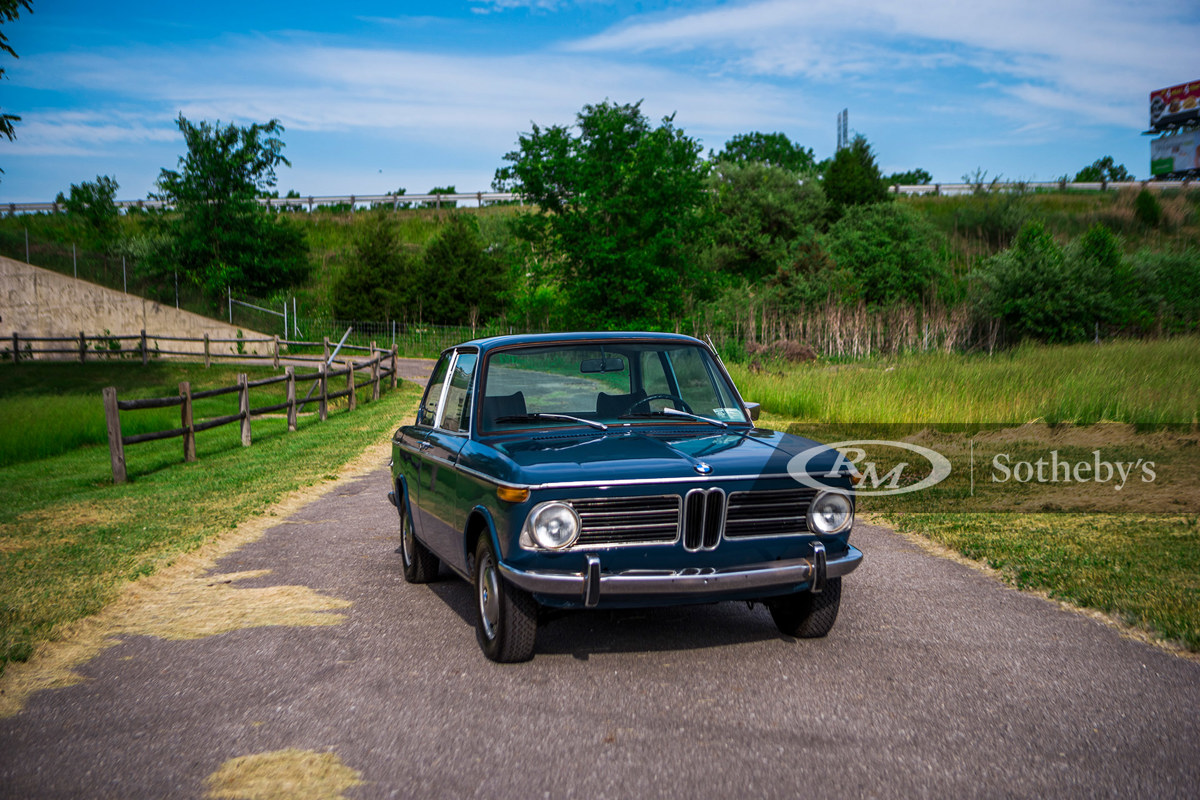 1971 BMW 2002
But the best value of the bunch has to be the 1971 BMW 2002, perhaps the most-distilled version of the Bavarian brand's "Ultimate Driving Machine" ethos. For those more familiar with BMW's 21st-century offerings, the 2002s expansive greenhouse offers exceptional viewing from any seat. And unlike the modern trend of sport coupes with cramped backseats, this tiny BMW 2002 provides a generous rear bench seat.
Atlas Obscura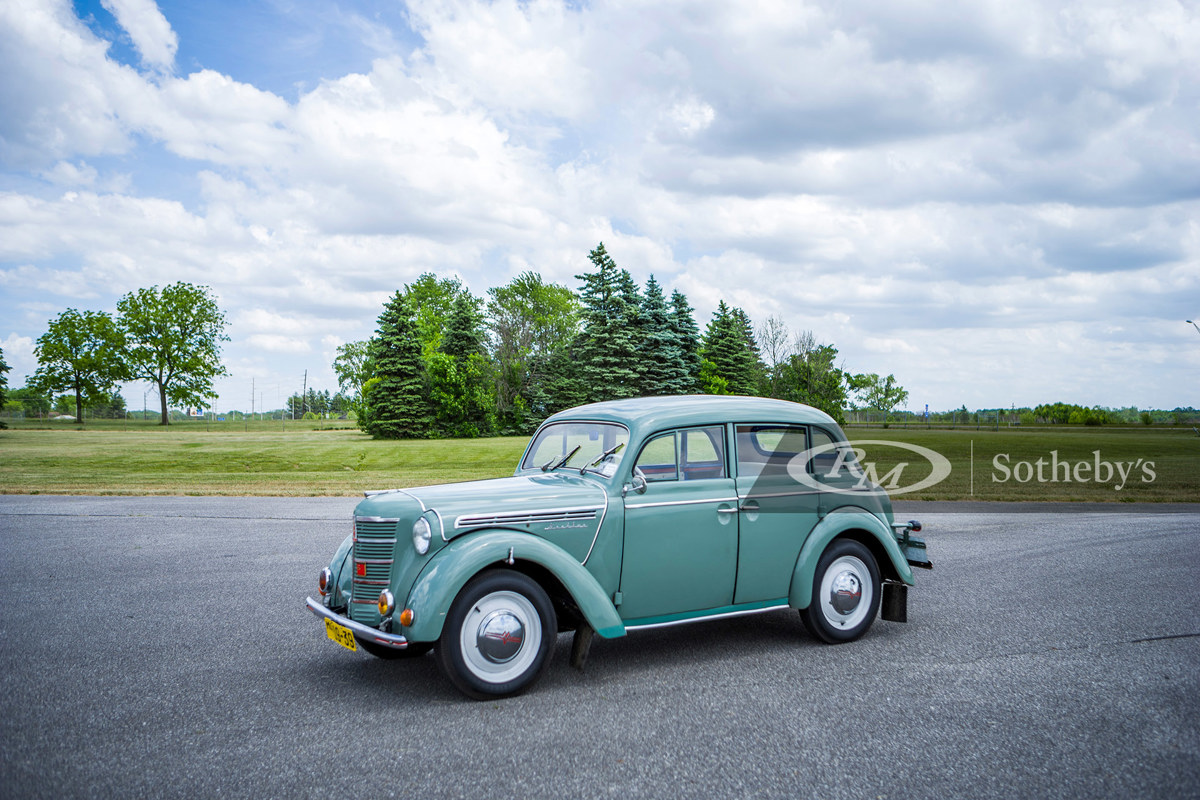 1951 Moskovitch 400-420
Are you beginning to discern Miller's collecting strategy? If not, this next category might provide another clue. Regardless of their theme, most collections are location-dependent, for practical reasons as much as any other. Among many collectors, there is a desire to discover automobiles from faraway lands—especially those not originally available in their home country. The Miller collection is no exception, featuring a car from the U.S.S.R.—the 1951 Moskovitch 400-420—complete with a cheerful communist-made interior and several layers of paint. With a design that mimicked the grand classics of the Western world, the Moskovitch is a delightful artifact for any engineering enthusiast.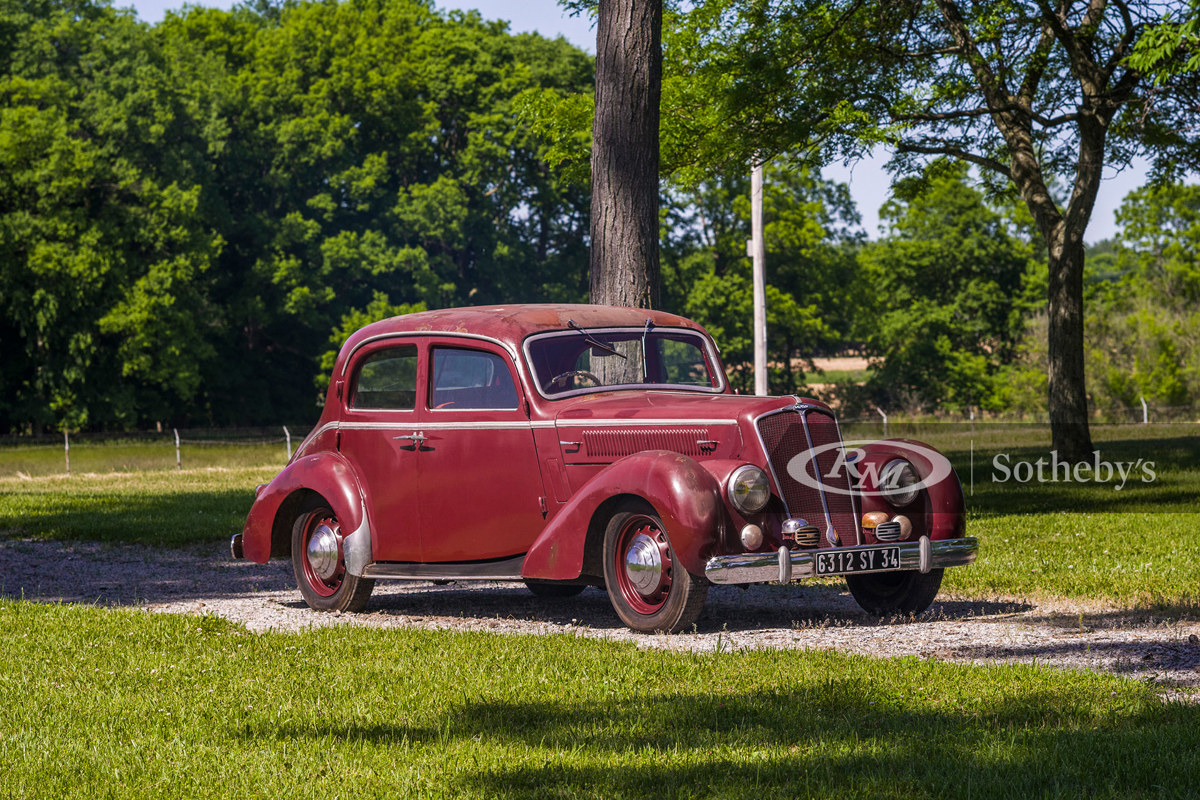 1951 Salmson S4-61 Berline
In a more serious note, the most obscure marque in the collection is most-likely represented by the 1951 Salmson S4-61 Berline, with rear-hinged rear "suicide-style" doors and low-slung styling integrating classic "French Curve" fenders seamlessly with post-war technology. The Salmson's transmission is directed by a pre-selector gearbox. Similar to what was offered in a Delage or Delahaye, the knob-operated, column-mounted shifter offered four forward speeds—and for the exceptionally brave or especially foolhardy, four reverse speeds as well.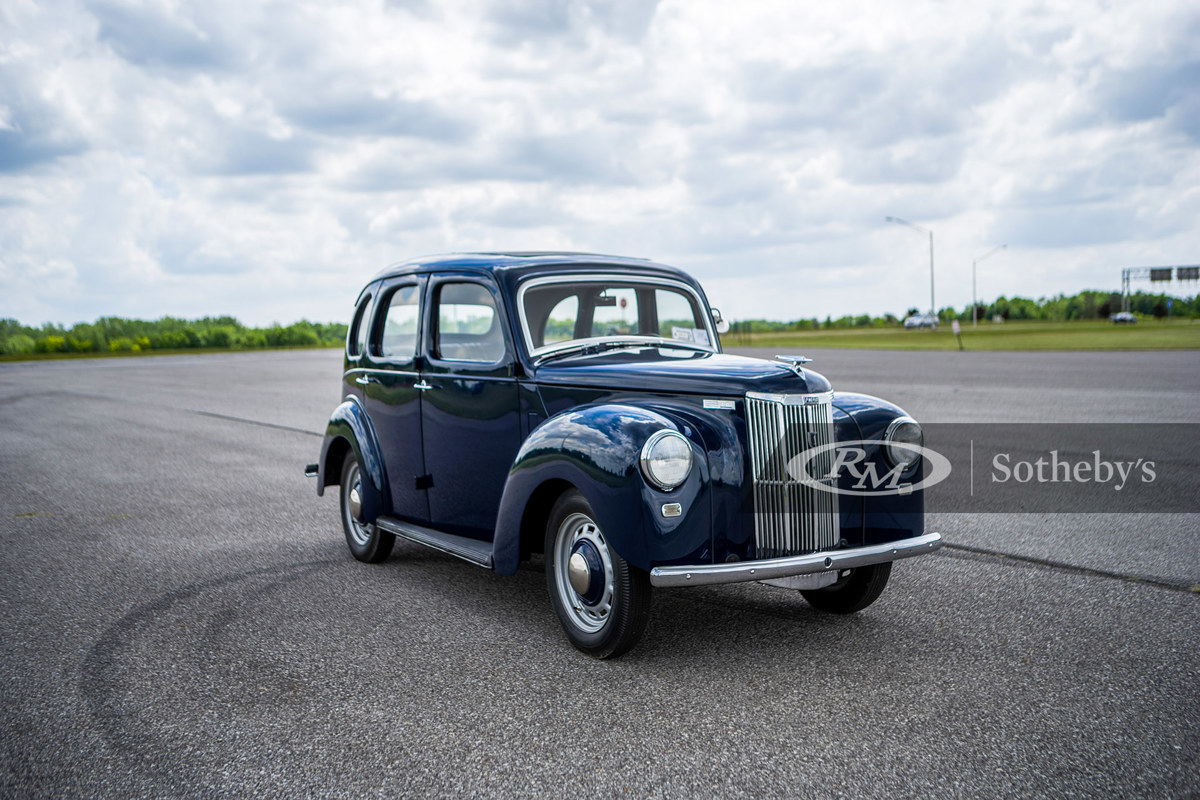 1950 Ford Prefect E493A Saloon
The third, but by no means last, of the uncommon examples from the 1950s, comes wearing a badge familiar to all. This 1950 Ford Prefect E493A Saloon was built in Britain, and at least for fans of American domestic automobiles, offers a glimpse at what was going on an ocean away. With nods to its pre-war origins abounding, including an undeniably luxurious interior with sculpted wooden door pulls and side-mounted Semaphore-style turn indicators, this fabulous Ford is almost the exact opposite of the forward-thinking 1949 Ford that introduced the era of post-war American cars—and all the more fascinating for it.

Fans of obscure Japanese domestic automobiles need not worry that their favorite brands were overlooked by Miller, with a 1964 Nissan Cedric 1900 Deluxe Sedan which was only available from Nissan's east-coast distributor (the west-coast division was, at the time, only importing cars for Nissan employees). The Deluxe featured a smart, spacious interior that was years ahead of its time. The 1966 Toyota Crown Deluxe also sported a stylish mid-century interior with durable red vinyl seats and a center-mounted ashtray for rear-seat passengers.
Back in Black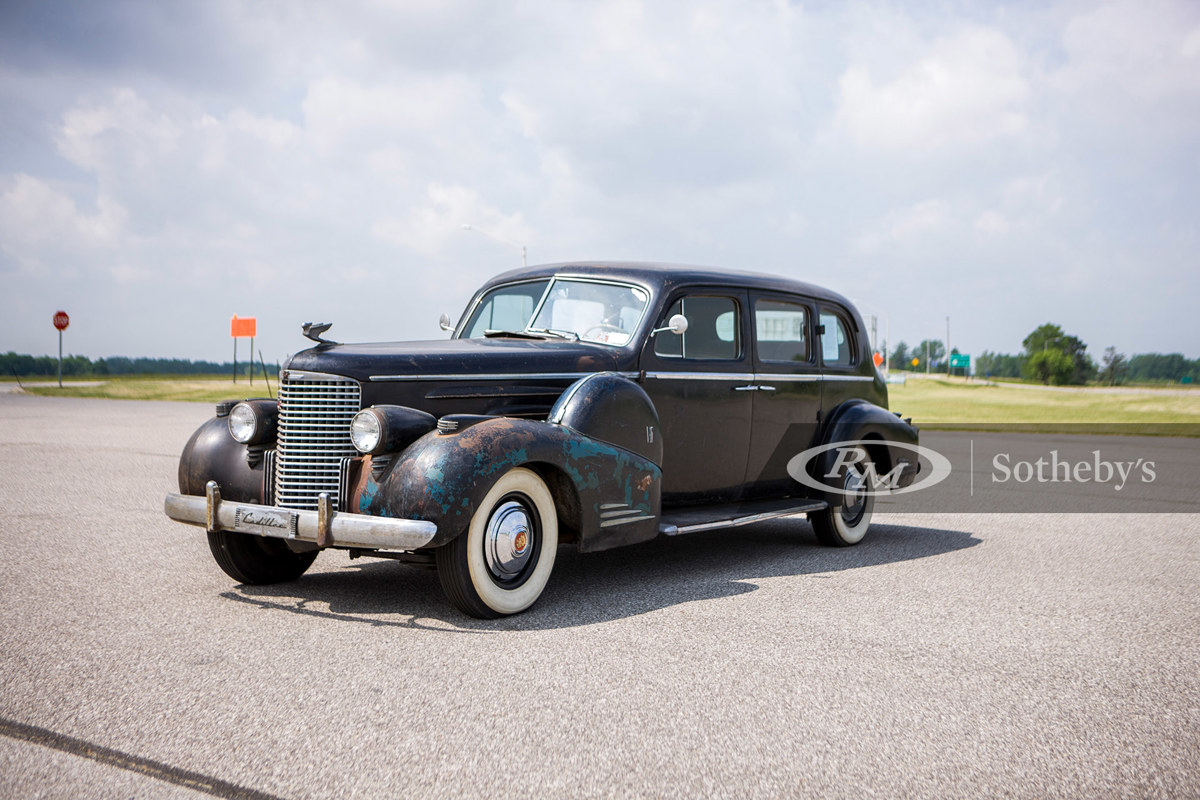 1939 Cadillac Series 90 V-16 Seven-Passenger Sedan by Fleetwood
Next up, we travel back in time to the golden era of pre-war American engineering with three original-condition, black-on-black limousines. First is a 1939 Cadillac Series 90 V-16 Seven-Passenger Sedan by Fleetwood, with fold-out jump seats making the seating capacity equivalent to an Escalade, a side-mounted, full-sized spare, and powered by perhaps the most legendary engine ever produced by the Big Three. The expansive limo interior feels even airier without a window to divide drivers from passengers.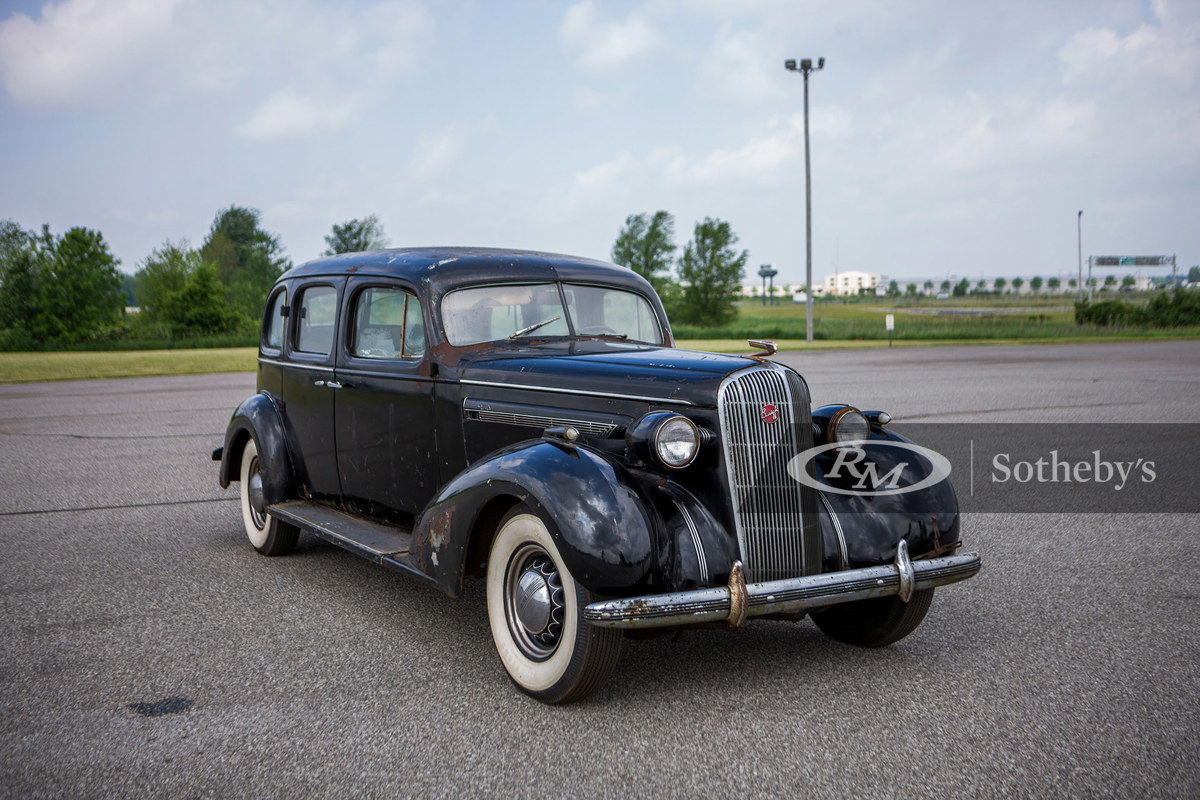 1936 Buick Series 90 Limousine by Fisher
For Miller, one rare limousine was not enough, and the 1936 Buick Series 90 Limousine by Fisher provides a lovely comparison between General Motors' two most prestigious brands. With Art Deco chrome detailing flanking either side of the engine compartment and a powerful straight-eight contained within, this example shows that Buick produced products that were no less luxurious than their in-house rival Cadillac. And with a roll-up divider window, and fold-out jump seats, this Buick limousine was no less stately as well.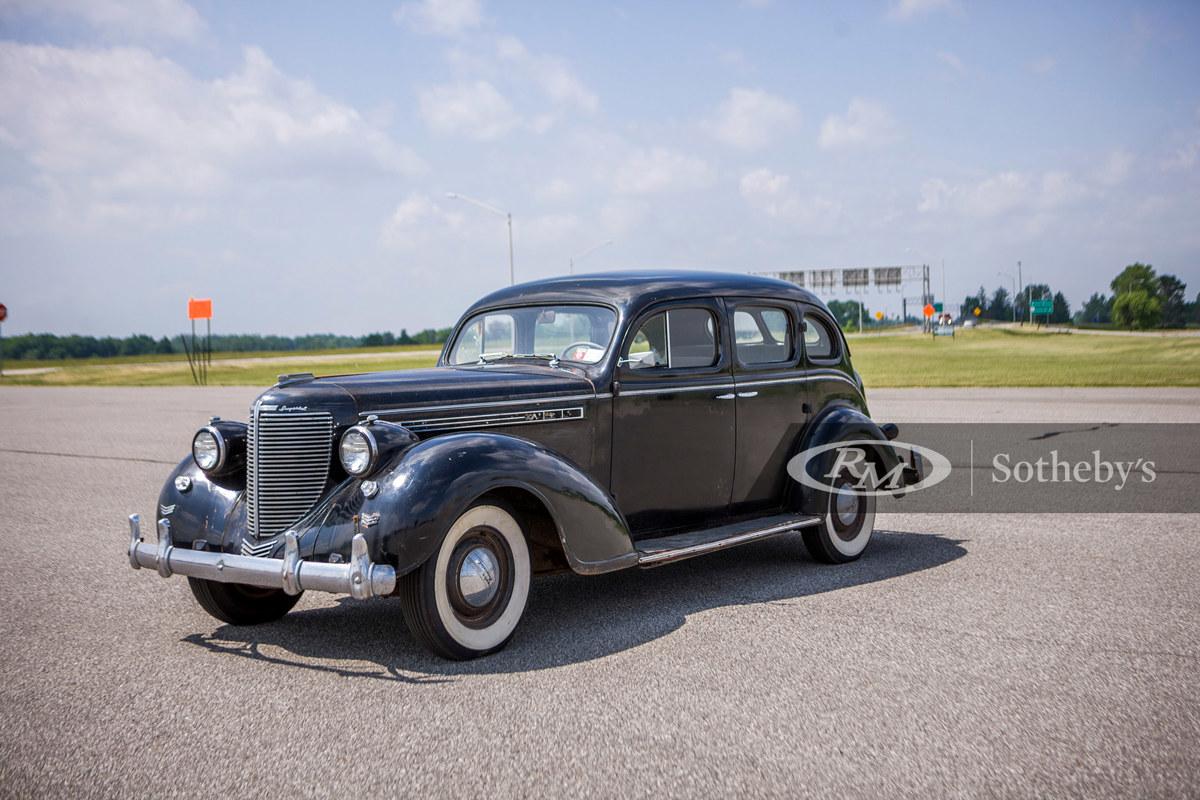 1938 Chrysler Imperial Touring Sedan
Rounding out the group of American greatness is perhaps the least-common luxury brand among the Big Three—a 1938 Chrysler Imperial Touring Sedan. With a surprisingly modern dashboard layout and driving position, and impressive design detailing crafted in wood and metal, this pre-war Imperial did not surrender easily when confronted with its cross-town rivals. With rear-hinged suicide doors, the passengers in this touring sedan can easily pretend they are being chauffeured via limousine.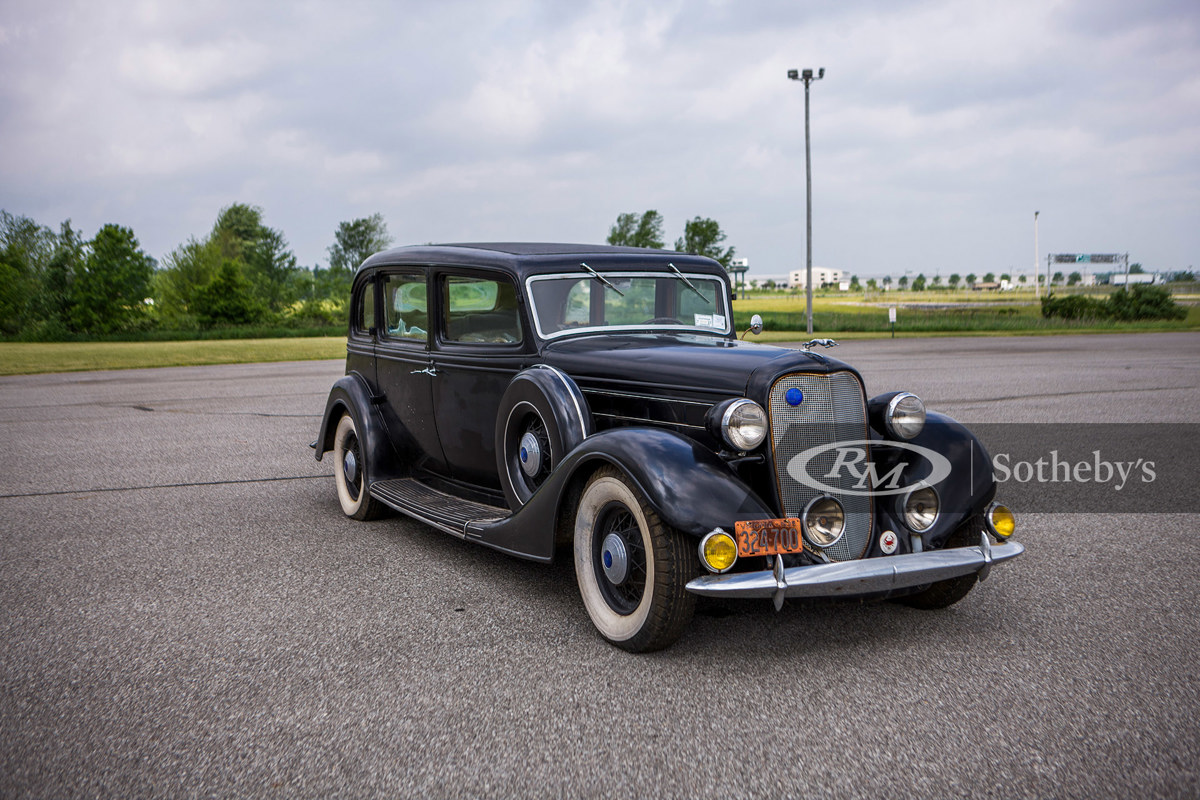 1935 Lincoln Model K Sedan
But the batch of Big Three 1930s limousines would not be complete without an entry from the Ford Motor Company. This 1935 Lincoln Model K Sedan packs a twelve-cylinder engine and nearly too many stylish features to describe in sufficient detail. The wood dashboard sports a unique pattern that makes it almost appear woven, with diamond-shaped pieces resembling a Bottega Veneta handbag.  
Eclectic Minicars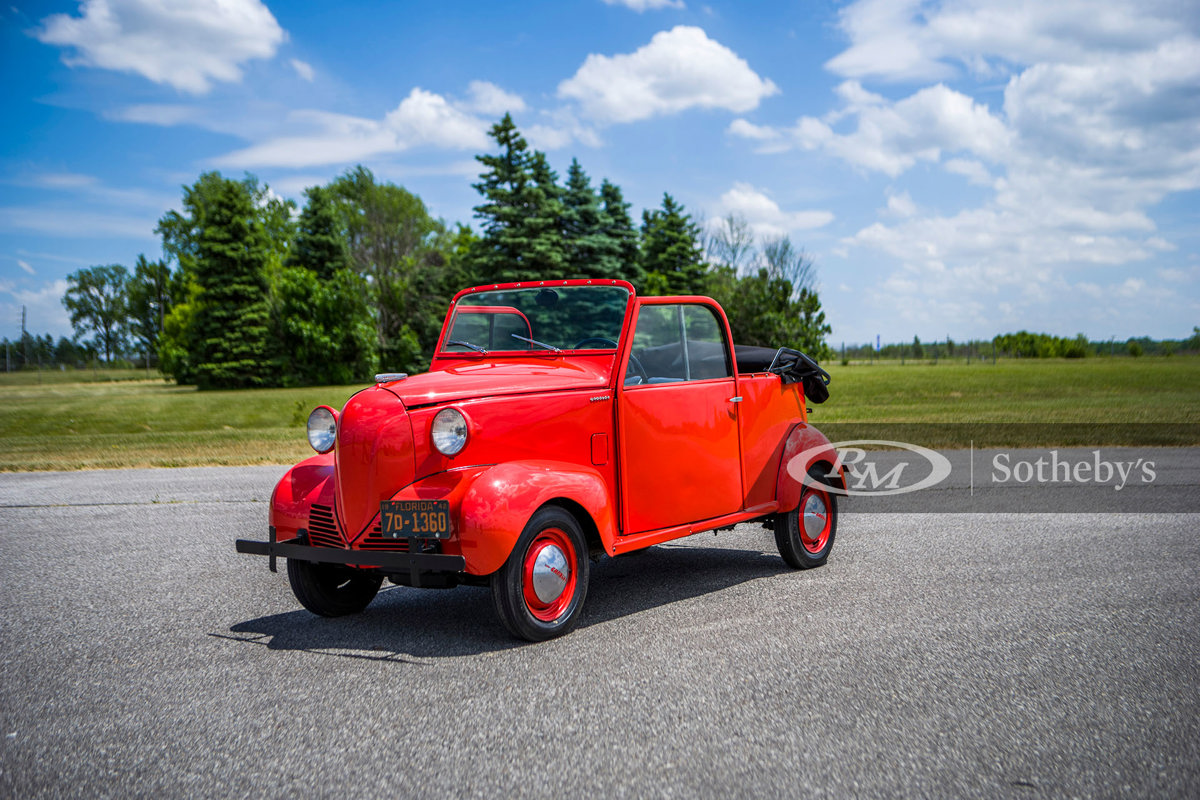 1942 Crosley Convertible Coupe
From endlessly expansive American limousines, we jump to the tiniest American microcars, centering on two Crosley two-doors. The rarer of the pair is a 1942 Crosley Convertible Coupe—an absolutely delightful example with an expressive face that wouldn't look out of place in a certain car-related, computer-animated feature film. With a no-nonsense interior belied by a Hot Rod-style shift knob and parking brake handle, this open-top microcar is pure joy on wheels.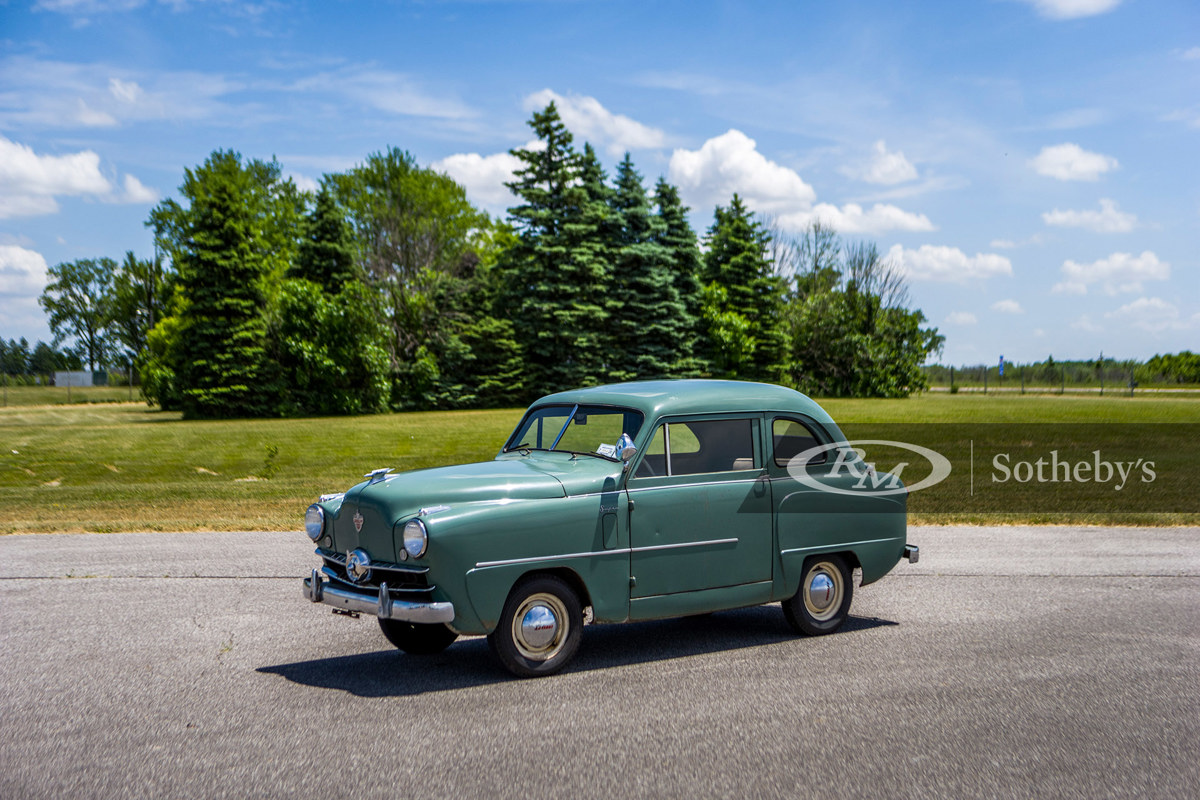 1951 Crosley Super Sedan
A second example from the same manufacturer proves slightly more serious: This 1951 Crosley Super Sedan was reportedly owned for many years by a wealthy woman who preferred parking indoors. With this sedan's slight width, the owner could drive her Super Sedan through her sliding glass doors and park inside her living room. Certainly, one way to ensure your prized possession stays close to home.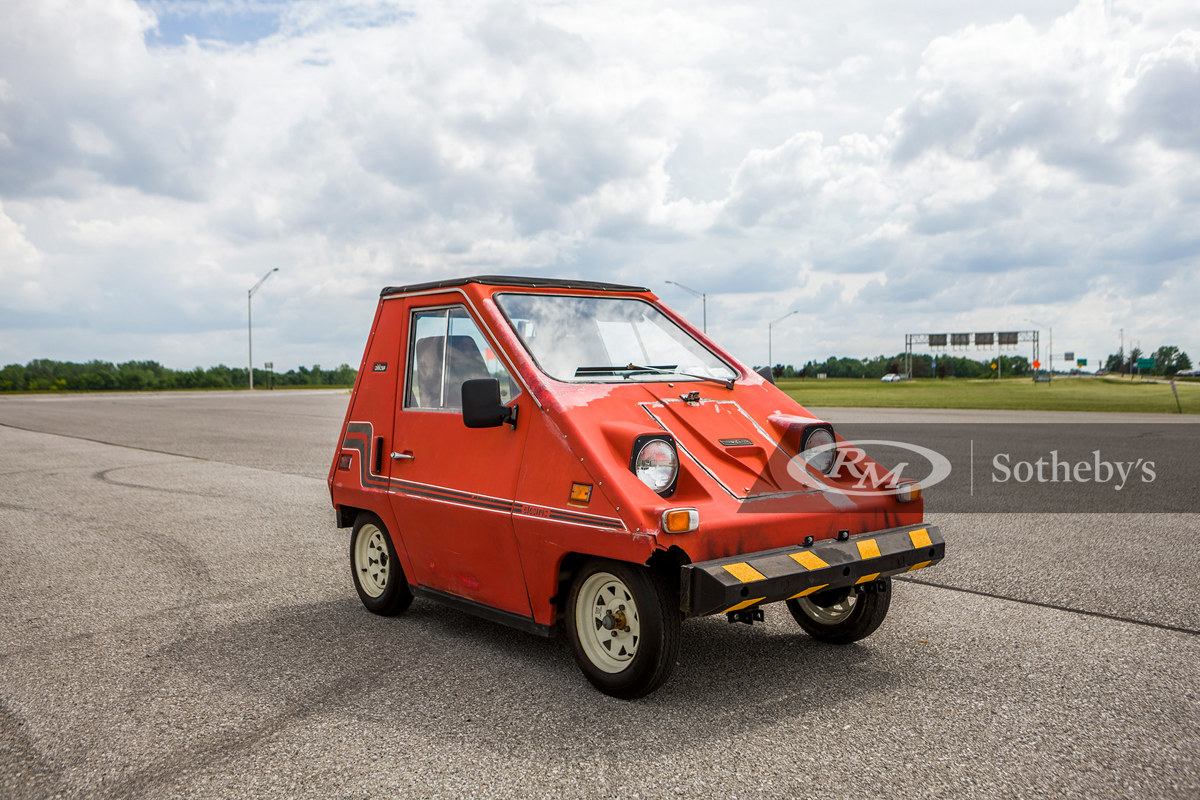 1976 Sebring-Vanguard CitiCar
The final fascinating microcar from the Miller collection is from another era entirely: A 1976 Sebring-Vanguard CitiCar, built in response to the oil crisis of the early 1970s. The battery-powered Citicar's speedometer may max out at 50 m.p.h., but the instant torque provided by the electric motor is surprisingly similar to modern EVs. Paired with Sebring-Vanguard's unique take on wedge styling, this microcar manages to be both of its time while undeniably ahead of it.
A Quartet of Lancias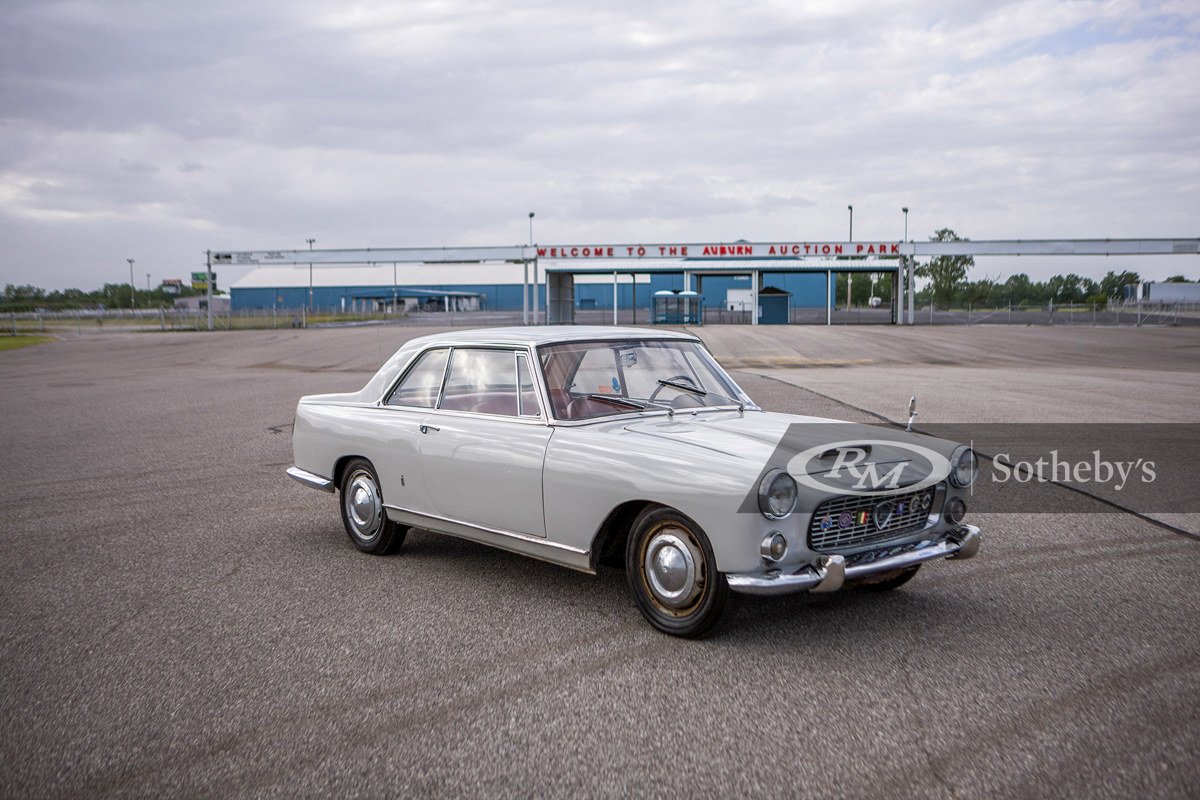 1964 Lancia Flaminia 2.8 Coupe by Pininfarina
As legendary as Lancia is among enthusiasts, compared to Italian rivals Ferrari, Lamborghini, Maserati, and Alfa-Romeo, this prestige brand can sometimes be overlooked. Miller collected no less than four Lancias. With tasteful sport coupe styling, this white 1964 Lancia Flaminia 2.8 Coupe by Pininfarina exudes elegance, comfort, and class, while still offering plenty of performance for its time.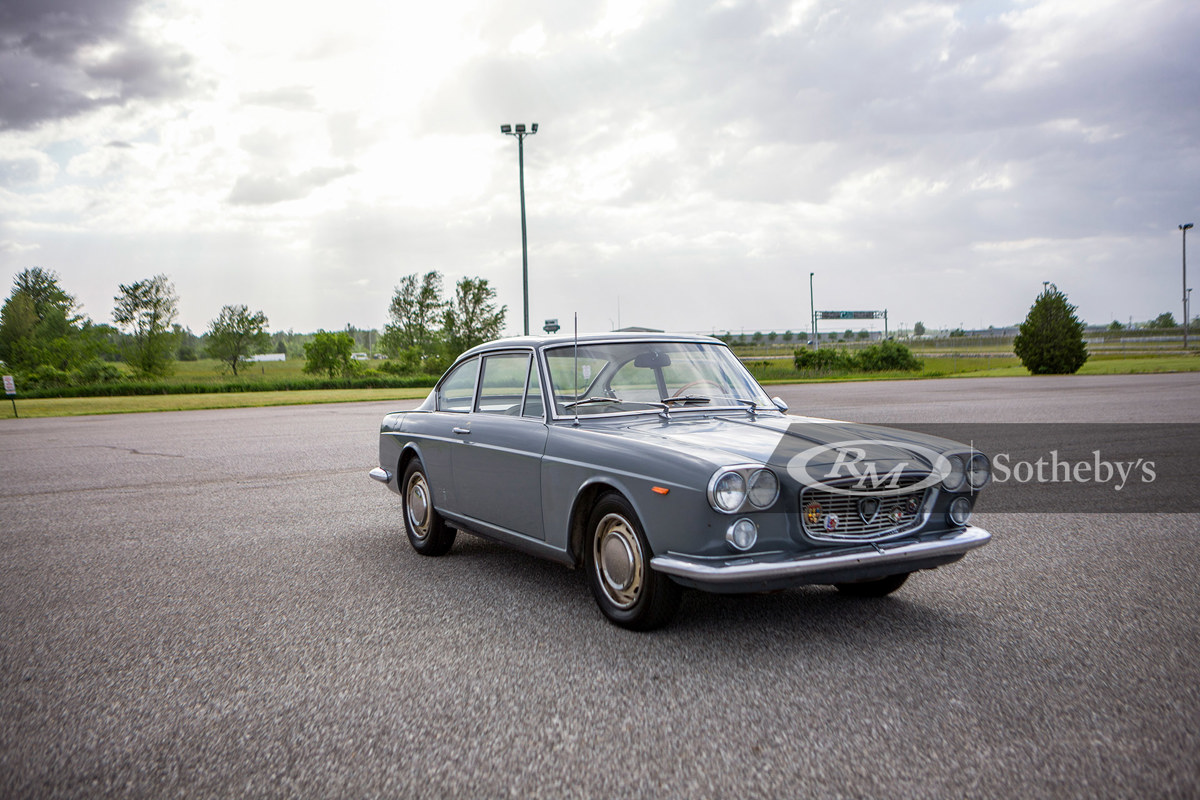 1966 Lancia Flavia Coupe by Pininfarina
Also featuring styling from the same legendary firm favored by Ferrari, the 1966 Lancia Flavia Coupe by Pininfarina has all of the capacity of a 330 GT 2+2. With classic proportions and tasteful detailing, both Lancia sport coupes present pure Pininfarina design at an entry point priced far lower than typical.
Hopefully, by now, Miller's collecting strategy has come into focus: Pick an era or a category, buy two or three examples—especially favoring brands and badges that are relatively unheralded. When presented in a group of three or four like this, the observer can get a truer sense of that category or era. Though this list has been extensive, we have barely covered half of the cars, offered entirely without reserve, from the Walter Miller Estate. And the other half is no less eclectic—and no less interesting.