The Youngtimer Collection is the gift that keeps on giving. The extensive single-owner collection comprising 140 of the most collectable European and Japanese marques from the 1980s, 1990s, and 2000s thrilled enthusiasts and collectors of a new generation at RM Sotheby's Paris, Amelia Island, Fort Lauderdale, and Essen auctions in 2019.
For the upcoming Paris auction, 11 additional cars from the collection are scheduled to cross the auction block. This grouping consists of low-mileage modern classics from standout European, British, and Japanese marques. For a growing demographic of collectors, all of these vehicles are likely the same ones admired during their youth.
Scroll down to explore the latest group of modern classic automobiles offered from the Youngtimer Collection at RM Sotheby's Paris collector car auction.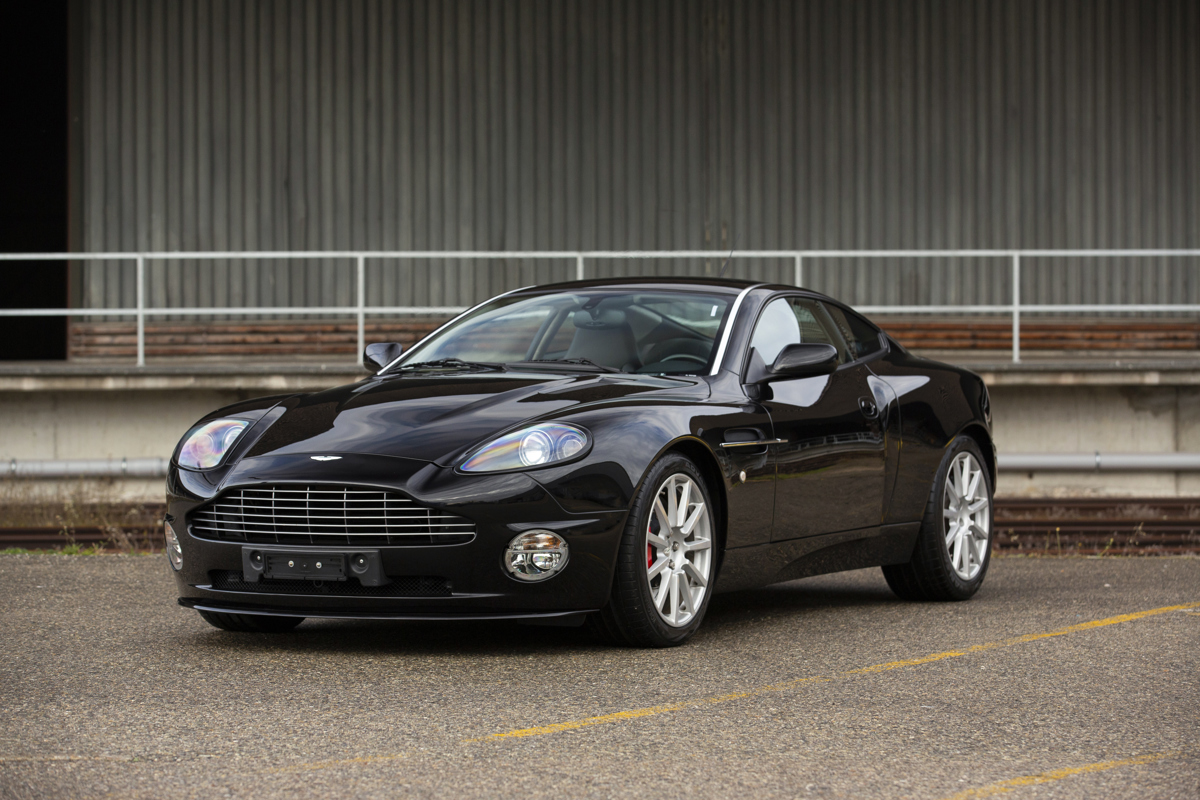 2007 Aston Martin Vanquish S
Estimate €130,000 - €160,000 EUR
This stunning Onyx Black–over–Obsidian Black example is one of the final Vanquish S to roll off the production line at Newport Pagnell. Shortly after, it was sent to Aston Martin Works to have the single-clutch automatic gearbox replaced with the highly desirable six-speed manual transmission. Already a sought-after modern classic, this rare and well-cared-for "Works" manual example is exponentially more desirable than most of its contemporaries.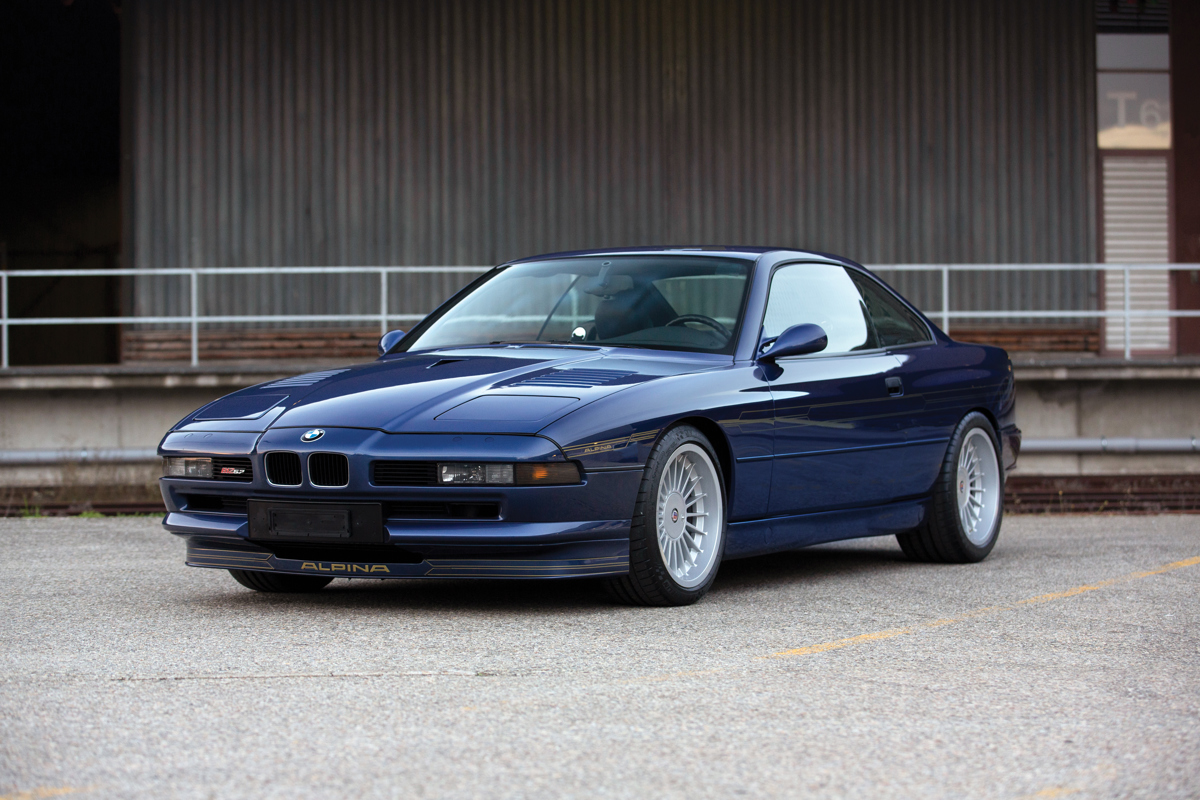 1993 BMW Alpina B12 5.7 Coupé
Estimate €300,000 - €350,000 EUR
Without contest, the pinnacle of the BMW E31 range is the Alpina B12 5.7. The S70 V-12 from the Csi was bored to 5.7 liters and further tuned with a modified intake, camshaft, and free-flowing exhaust system for a total of 412 bhp. The exterior received a trademark carbon fiber louvered bonnet with a central NACA, Alpina multi-spoke alloy wheels, and body kit. While over 1,500 Csi's were produced, a mere 57 Alpina B12 5.7 coupés were made. This example is number 21 of the 57 and was specified in Alpina Blue with black leather and stitching in Alpina signature green and blue. Additionally, this example forfeited the Shift-Tronic semi-automatic gearbox for a six-speed manual gearbox for the ultimate driving experience.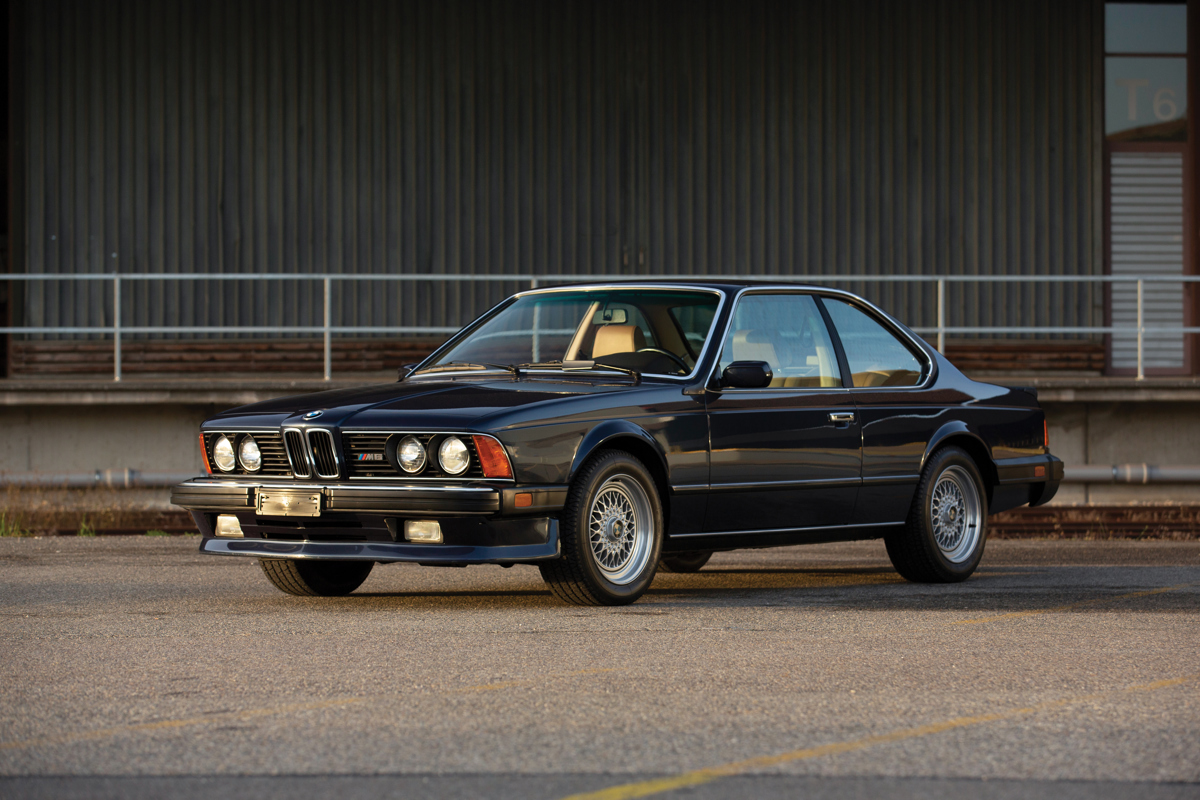 1987 BMW M6
Estimate €80,000 - €90,000 EUR
This low-mileage example of BMW's legendary E24 M6 is perhaps one of the lowest-mileage examples left in private hands. Originally delivered in New Jersey, its first two owners in New Jersey and New York covered just barely 11,000 miles before it was exported to Switzerland in late 2015. Throughout its life it has been diligently cared for and well preserved, as evidenced by its wonderful overall condition. A thorough service in 2014 included a full fluid change, clutch master and slave cylinder replacement, and an overhaul of the air-conditioning system.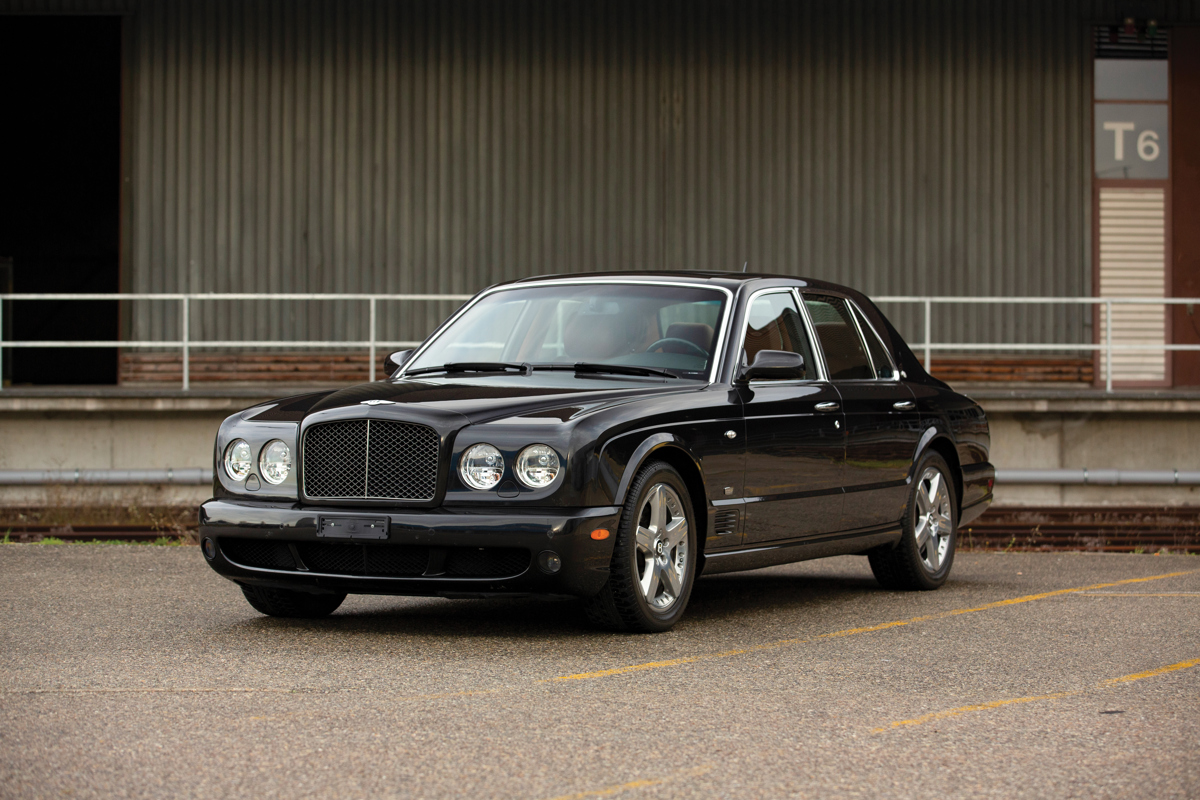 2007 Bentley Arnage T
Estimate €60,000 - €80,000 EUR
Seamlessly blending timeless elegance and sports-car performance, this Arnage T benefits from the 2007 midlife updates, including the upgraded low-inertia Mitsubishi turbos and smoother six-speed ZF gearbox, from the Continental GT. This Royal Ebony–over–Saddle example was generously equipped with Mulliner quilted seats and door cards, walnut and engine-turned aluminum trims, polished chrome sill plates, drilled pedals, walnut picnic tables, embroidered headrests with entertainment for rear-seat passengers, and darkened privacy glass.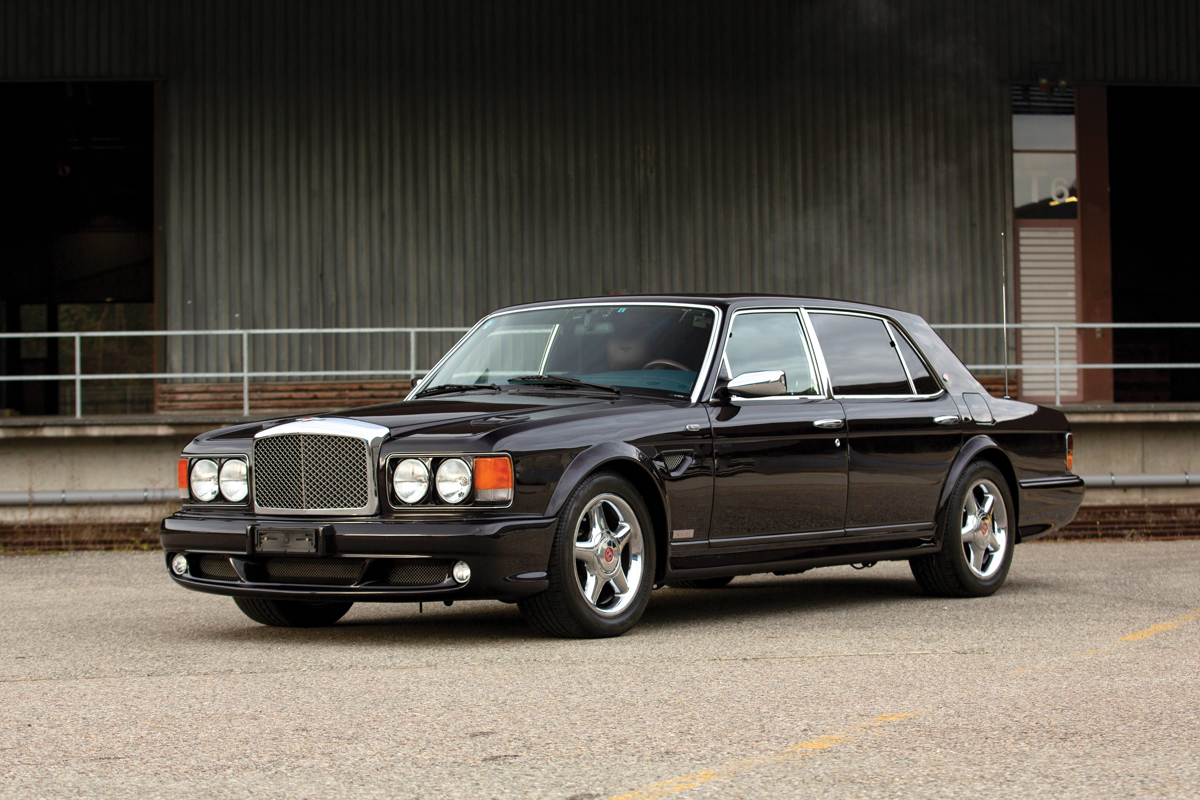 1997 Bentley Turbo RT Mulliner
Estimate €90,000 - €110,000 EUR
Each Bentley Turbo RT Mulliner was built to the individual specification of its purchaser, and this unique example features a plethora of special-order options. It is finished in Black Garnet paintwork, with Royal Blue–and–Wildberry two-tone interior trim and light blue wood trim, and features stowable picnic tables, chromed wing mirrors with matching radiator cowling, and embroidered Flying Bs on the seat headrests. The RT Mulliner body kit was also specified, along with aerodynamic bumpers, vented bodywork, flared wheel arches, and larger 18-inch wheels. It is likely one of the lowest-mileage examples left today, showing fewer than 17,000 km and presenting in immaculate condition throughout.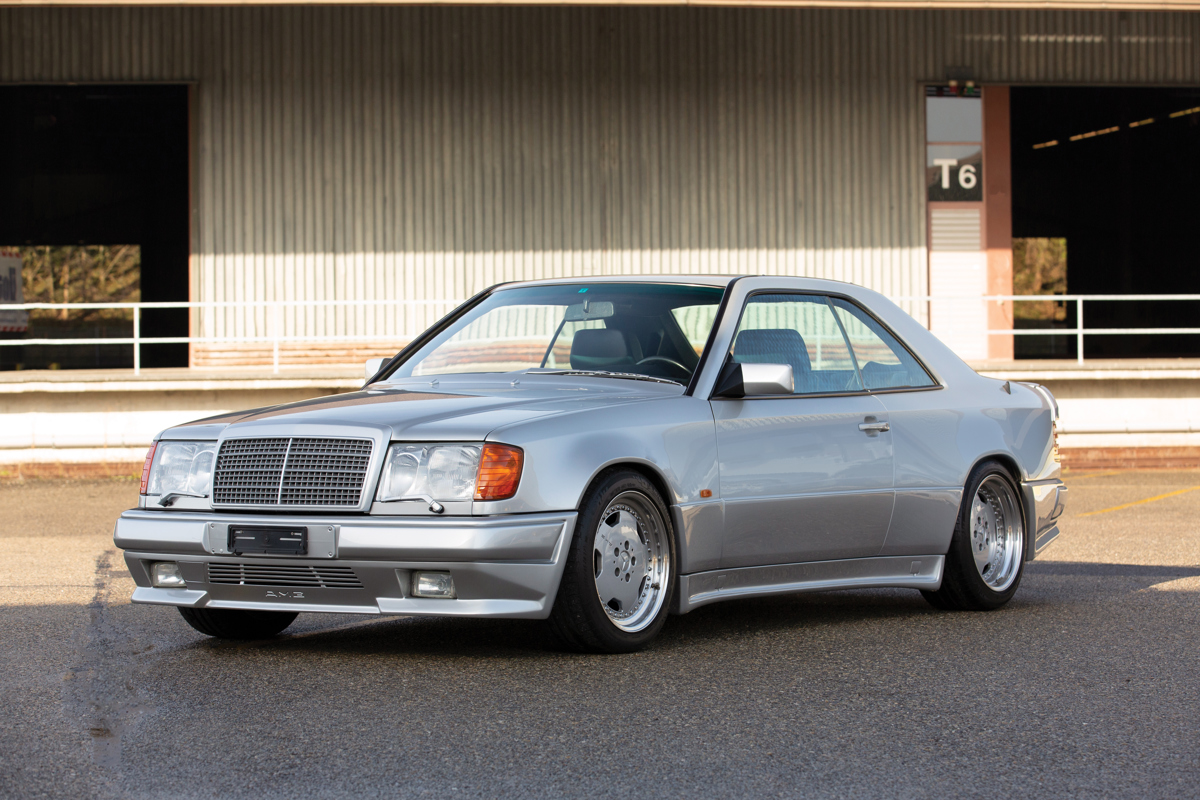 1991 Mercedes-Benz 300 CE AMG 3.4
Estimate €80,000 - €120,000 EUR
This 300 CE AMG 3.4 arrived new at AMG Japan's doorstep in August 1991, where they immediately set to work carrying out the full AMG conversion, making it one of fewer than 50 examples of its kind converted between 1988 and 1993. The M104 inline-six was over-bored to 3.4 liters and the crank upgraded to increase stroke, while AMG camshafts improved top-end performance. The exterior received the full "widebody" kit and deep three-piece AMG split-rim wheels by OZ Racing, while the interior benefitted from heated and electronically adjustable Recaro seats, AMG steering wheel, gear knob, and AMG instrument cluster.
1979 Mercedes-Benz 450 SEL 6.9
Estimate €80,000 - €90,000 EUR
Perhaps the finest example of the 1979 Mercedes-Benz 450 SEL 6.9, this silver-over-blue example shows just 10,200 miles. Its hand-built M100 6.9-liter V-8 engine was the largest engine of any non-American automobile post-WWII. Over the course of its seven-year-model run, only 1,800 examples reached the shores of the US, including this example, which was delivered new to California. It presents today in wonderful condition and is arguably the most sought-after W116-generation Mercedes-Benz model with ample power and torque available on demand. It is as enjoyable to drive today as the day it was released.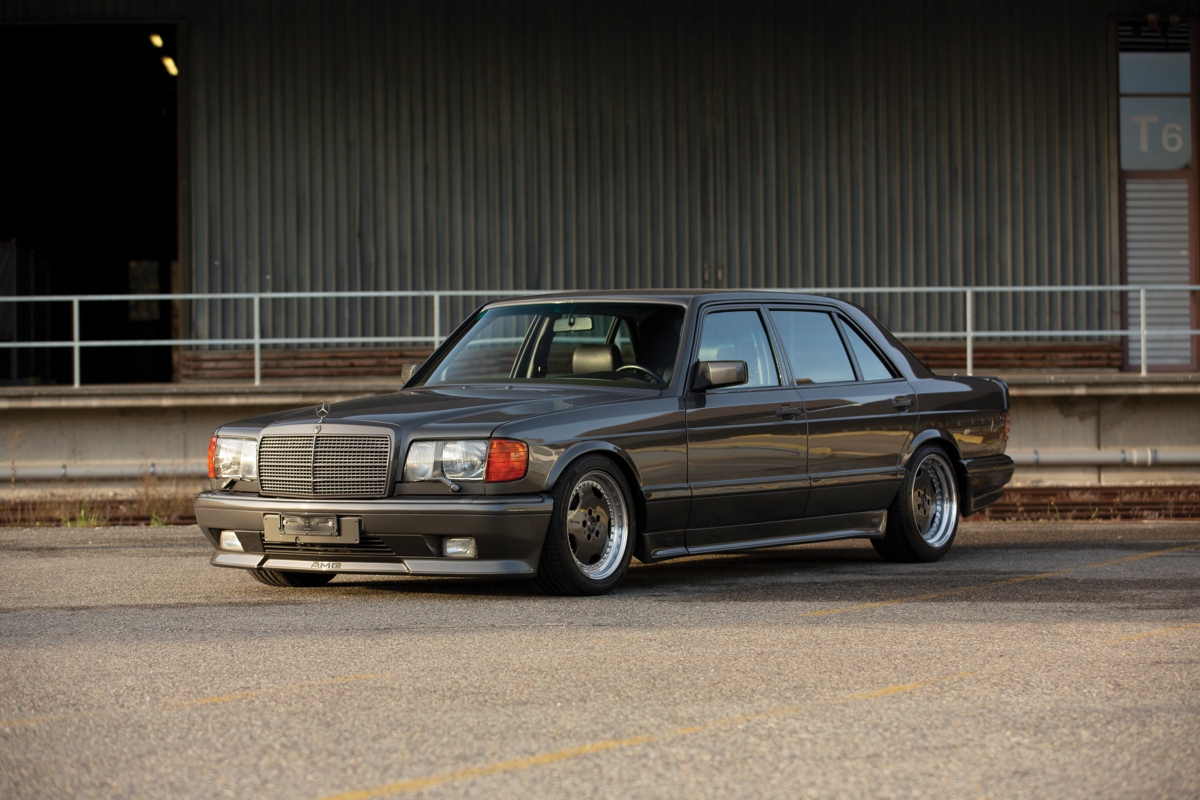 1989 Mercedes-Benz 560 SEL AMG
Estimate €100,000 - €140,000 EUR
Pre-merger AMG models are infamously hard to find, but with production numbers reaching fewer than 200, 560 SEL AMGs fitted with the 6.0-liter "Hammer" V-8 are incredibly rare. This example was delivered new to AMG Japan prior to delivery to its first owner. The hand-built 6.0-liter "Hammer" engine capable of 385 horsepower was fitted, along with a full AMG body kit and OZ three-piece wheel set to match the 560 SEL's aggressive new powerplant. This example shows approximately 60,000 km and has been well cared for throughout its ownership, including "no expense spared" servicing every two years in Japan.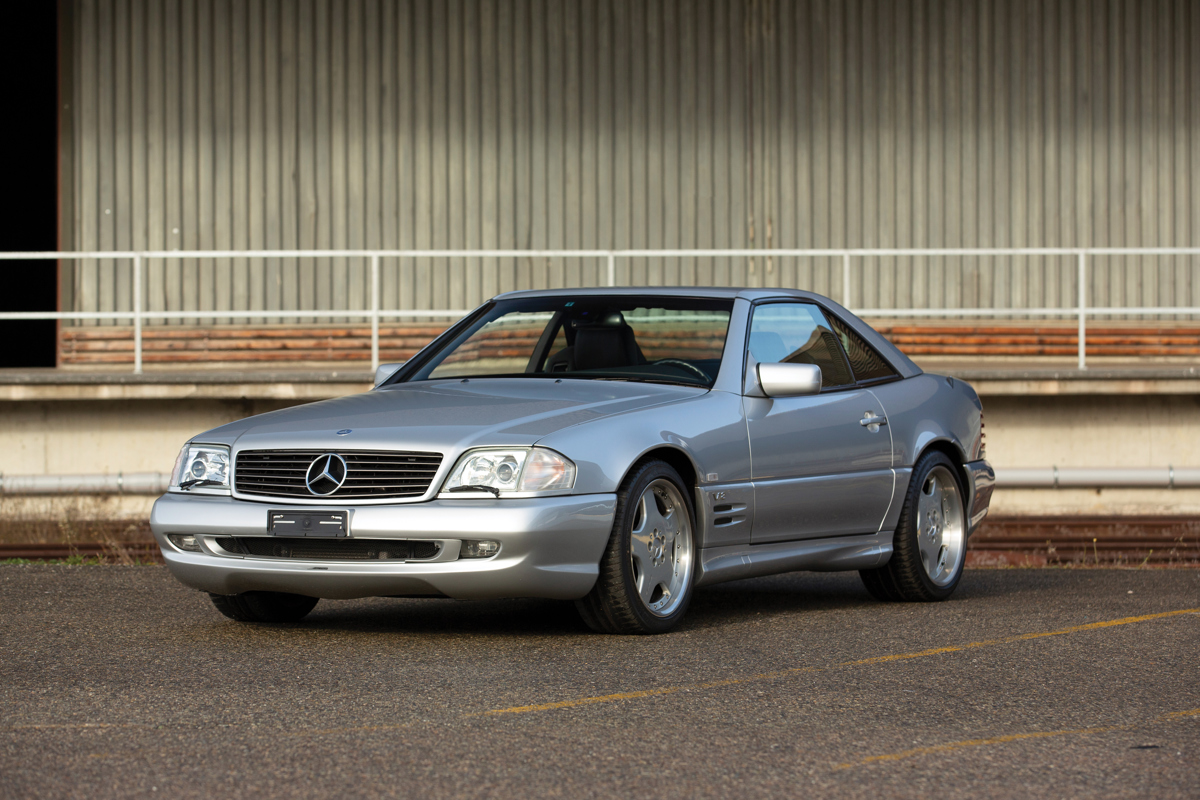 1998 Mercedes-Benz SL 70 AMG
Estimate €150,000 - €200,000 EUR
AMG Japan converted this understated SL 600 into a supercar-challenging beast with a staggering 500 horsepower and a 297 km/h top speed. The M120 V-12 was enlarged to 7.0 liters and tuned by AMG's engineers before being paired to an upgraded exhaust system. The hydraulic suspension system was also tuned to cope with the additional power, while the interior received a bespoke AMG carbon fiber treatment, AMG instrument cluster, and AMG steering wheel. This example presents today in fantastic condition throughout, evidently having been pampered throughout its life and regularly serviced during its tenure in both Japan and Switzerland.
2017 Nissan GT-R NISMO
Estimate €140,000 - €160,000 EUR
This as-new example of the ultimate version of Nissan's venerable GT-R was fully optioned and fettled by NISMO to deliver the utmost in road-legal performance. NISMO refined the aerodynamics by including a lower front air dam, revised side skirts, and a carbon fiber rear wing which creates up to 100 kg of additional downforce at 186 mph. The front track is widened by 10 mm and higher rate springs are used with Bilstein Damptronic dampers to bolster mechanical grip, while NISMO shaved weight by incorporating a hollow rear anti-roll bar and featherweight RAYS forged alloy wheels. Of course, power was increased to 591 bhp, shaving the 0–60 time to an astounding 2.5 seconds. The NISMO GT-R also set the series production car lap record at Nordschleife in 2015 with a time of just 7.08.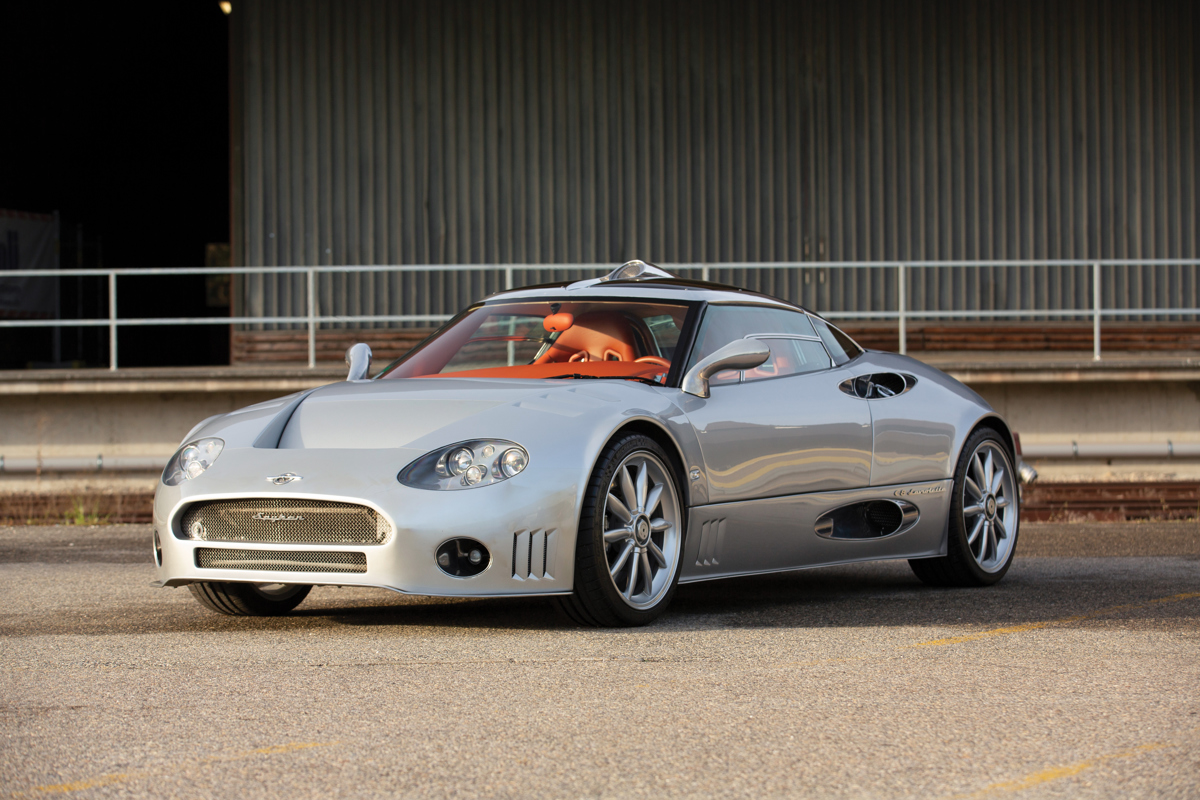 2008 Spyker C8 Laviolette
Estimate €200,000 - €250,000 EUR
This Spyker C8 Laviolette is one of the final examples to be built in its seven-year production run. Initially used as a factory demonstration car, this example features numerous features and extras which evoke Spyker's beginnings in the aviation engine industry, including the turned aluminum dashboard and center console trim, 19-inch aero blade wheels, and a fully quilted leather interior. With a remarkably stiff aluminum space frame and a 400 bhp, 4.2-litre Audi-sourced V-8 engine, the Spyker C8 offers an old-school supercar experience with truly unique styling, which has led to the model growing to be more desirable today than ever before.