Imagining a 'dream' collection is a favourite pastime of many car enthusiasts. Within those money-no-object dream collections, we can imagine old rivals parked together under a single roof. These twin icons from Ferrari and Lamborghini would certainly have a place in most, if not all, dream collections. The mid-engine Miura SV for its unparalleled beauty, and the Ferrari Daytona Spider for its roofless cruising and grand touring capabilities. These seventies powerhouses serve such different purposes, it would be simply foolish to consider having only one. Therefore, let us consider both. As two cars that marked the beginning of a new breed of automobile, their effect on the supercar from the moment they were launched is unparalleled. Ferruccio's creation certainly took the game to Enzo and established Lamborghini as the new player in the supercar game. Most tantalizingly, both examples are going up for auction at RM Sotheby's Monaco 2022 sale next Saturday, 14 May 2022. This is an opportunity to make a "dream collection" pairing a reality.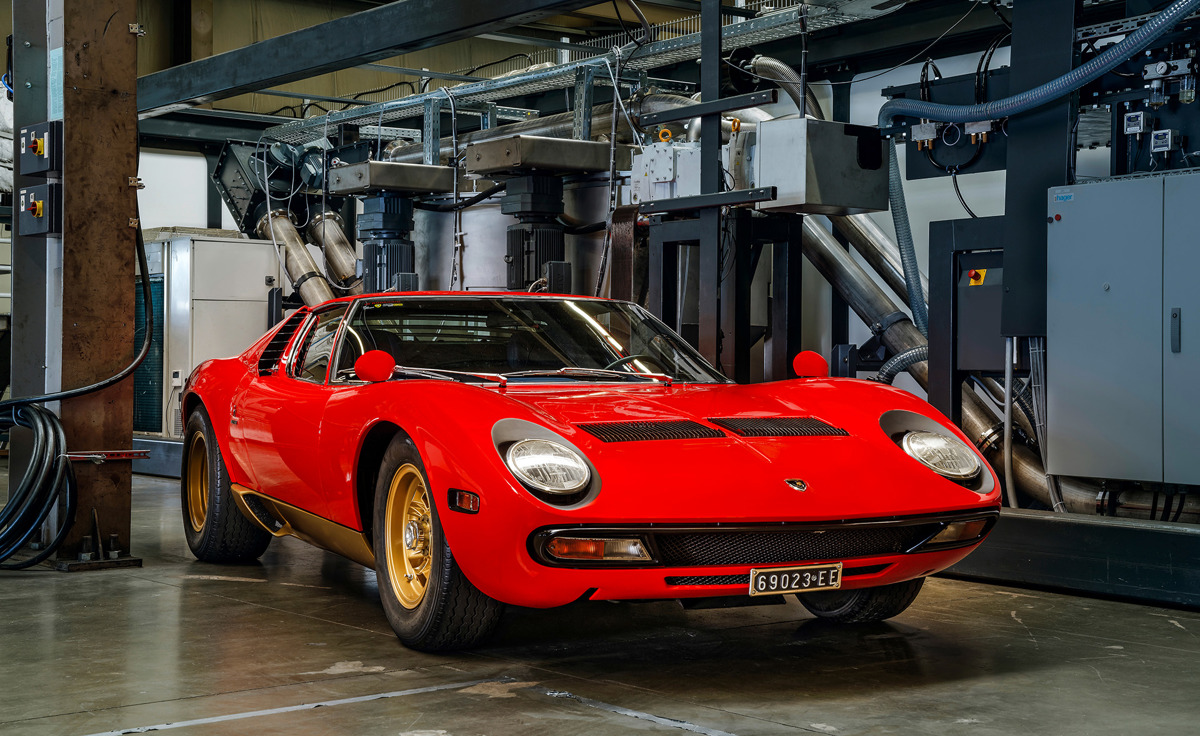 1971 Lamborghini Miura SV
Estimate: €2,200,000 - €2,600,000 EUR
Originally named after the fiercest line of fighting bos taurus bred by a bullfighting friend of Ferruccio Lamborghini, the name certainly suited the character of the car. The Miura was the first production Lamborghini to make use of a novel engine layout; Ferruccio's engineers placed the 4-litre quad-cam V-12 transversely to help maintain a shorter wheelbase. Going against the conventional wisdom of what many automakers had done previously was a risky move for a relatively young company, but one which certainly paid off with the help of the Bizzarrini-designed powerplant and beautifully styled Bertone body.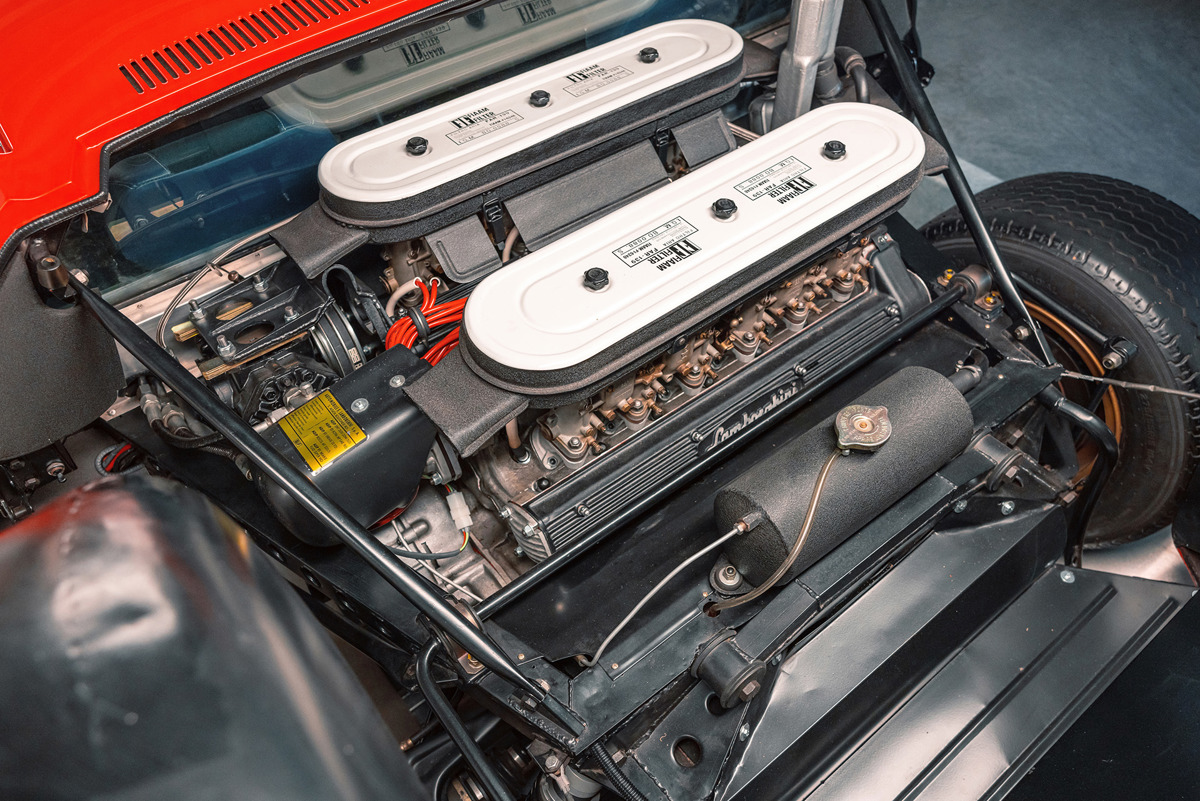 This example comes in the coveted 'SV' specification that features various enhancements to the Miura sports cars that went prior. This included larger carburettors in addition to a new rear suspension setup, to help address the known issue in the early models of front-end lift issues at speed. With its 285-horsepower, transversely mounted powerplant positioned behind the driver's head, on full throttle the mighty V-12 was designed to roar all the way to 8000 rpm. This example is especially important to Lamborghini history as it served as the official homologation car for emissions testing in America and even appeared on-stage at the 1971 Boston Auto Show. The Miura SV was not only an incredible car in terms of engineering then, but also a jaw-dropping thing of beauty, with a timeless design that could compete against the most desirable cars ever on looks alone.

Rumour has it that following the display of the chassis at the Turin Motor Show in 1965, Nuccio Bertone visited the Lamborghini stand to discuss with Ferruccio how the styling would work. Bertone certainly delivered, with the Miura being known as one of the prettiest cars in existence. The Miura SV is a creation not just admired by Lamborghini connoisseurs, but also possessing enough style to make even a passionate Ferrari aficionado stop in their tracks.

As an evolved iteration of the legendary Miura, the SV set the stage for the mid-engined layout that continues to be the supercar configuration of choice to this day. As one of only 21 SV models built for the US market, this example was in fact the first SV in America. Lamborghini's official homologation and show car, there is no doubt this Miura poses a mouth-watering prospect to major collectors of all marques.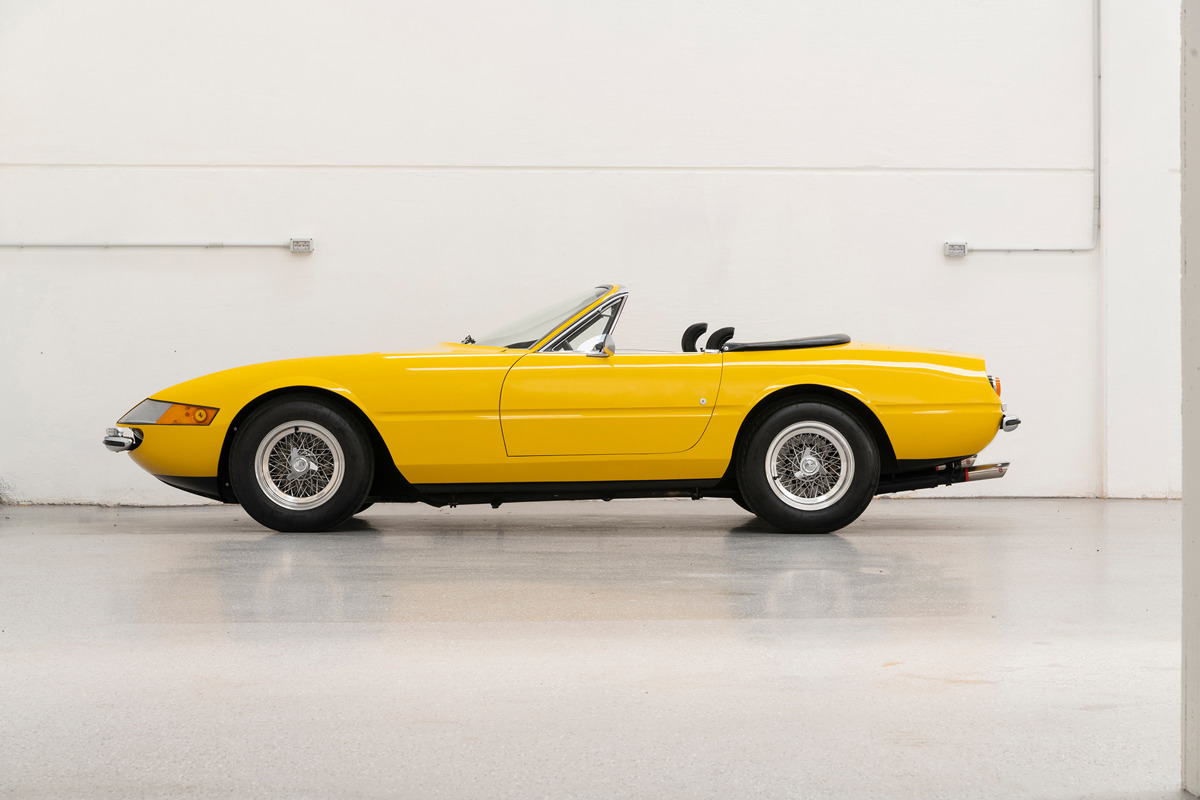 1973 Ferrari 365 GTS/4 Daytona Spider by Scaglietti
Estimate: €2,000,000 - €2,200,000 EUR
Despite never actually being officially given the 'Daytona' moniker by the factory, the name stuck following Maranello's 1-2-3 victory at Daytona in 1967. The far rarer variant of the more mainstream, closed coupe Berlinetta version, the 365 GTS/4 is a serious Ferrari for serious collectors. A later example, identified by differences such as the pop-up headlights (the lights behind plexiglass configuration was banned by US authorities in 1971), the Spider epitomises all that is great about Ferrari. A strong and powerful Colombo 4.4 litre V-12 mounted underneath a generous bonnet, a Pininfarina design, and an open-top, the Daytona came from a dynasty of front-engined GTs and continued the trend of bettering its predecessors.
This particular example comes with a storied history, going through a remarkable selection of owners including Dean Becker, owner of the eponymous beeper company, before ending up with the esteemed collector Lord Bamford. Bamford treated this Giallo Fly over Pelle Nera Vaumol example to a full cosmetic restoration, in addition to a conversion to European specification. Chassis number 16839 was then Classiche certified in 2007, helping underline it as one of the finest 365/4 GTS examples in existence.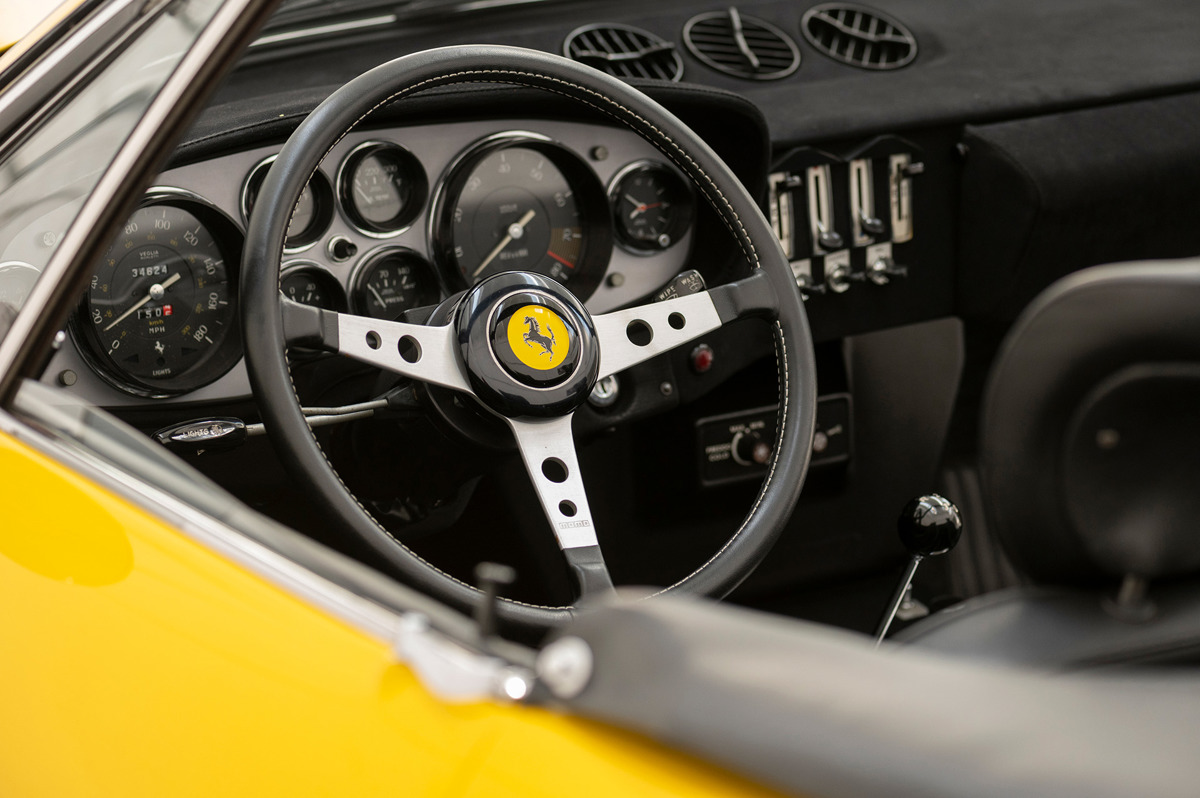 The Daytona Spider is the perfect car for trips down to the South of France, or tours along the Pacific Coast Highway. This is just one car that you could bid on at RM Sotheby's Monaco auction, and then drive back to one's respective home on an almighty adventure. It really is a cross-country cruiser that would fill a major part of the jigsaw for any serious tifosi looking to establish a remarkable collection of Prancing Horses, and certainly carries with it enough cache to perhaps even tempt a loyal Lamborghini collector. 
Whilst some coupe variants of the Daytona have been converted, the opportunities to acquire a genuine 365 GTS/4 Spider are few and far between. Because they can credibly be considered best-of-breed for both their respective automakers, it is not impossible that a lifelong Ferrari fan could be tempted by this Lamborghini. And it is equally likely that this Giallo Fly Spider could hold its own among even the most colourful Lamborghini collection. Your chance to admire these powerful examples of 1970s supercars comes at RM Sotheby's Monaco auction Saturday, 14 May 2022. Which rival would you choose?