Rather than making safe, conservative investments in life insurance, mutual funds, or real estate, Marcel Petitjean chose to put all his savings towards a collection of fine motorcars starting in the late 1960s. Though considered an unconventional investment at the time, Petitjean avoided the worldwide savings and loan scandal and the European debt crisis altogether. Not a bad choice, considering Petitjean would occasionally drive his investments.

Two images from Marcel Petitjean's archive showing two highlights from his competitive racing career.
In fact, Petitjean's interest in vintage sports and racing cars was so sincere, it translated to a brief foray into racing. Many collectors try their hands at racing, but Petitjean seemed to have a genuine talent. Petitjean's experience racing a 1964 Porsche 904 GTS was sufficiently impressive for Reinhold Joest to offer him a spot as a co-driver in his Porsche 908 for the 1971 24 Hours of Daytona, a high honor for any racer, amateur or professional. Sadly, the cost of entry was too high for Petitjean at the time, and he had to decline.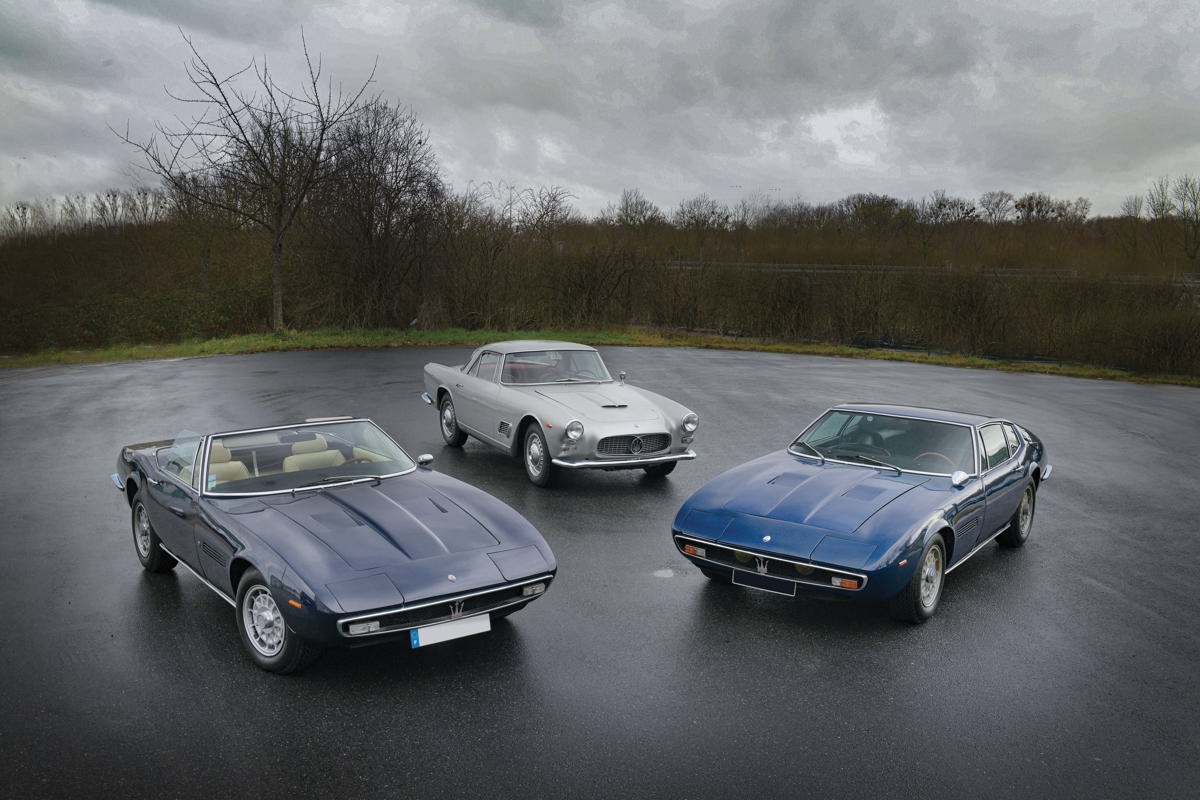 A selection of significant Maserati sports cars from the Petitjean collection.
Petitjean's collecting strategy was to identify the most desirable supercars of any given era, then wait until they depreciated to one-third of their original value. He would drive his new cars for an average of six months to a year at maximum before placing them in storage at a facility in his native Strasbourg. From the beginning, Petitjean always intended his collection to be museum-grade, which informed his decisions about storage and preservation. Once included in Petitjean's "museum," his cars were prepped for long-term storage—frequently cleaned, but never started again. The first glimpse of daylight for some of Petitjean's finest cars (including a Lamborghini Miura) was to be photographed for RM's upcoming Online Only: The European Sale featuring the Petitjean Collection.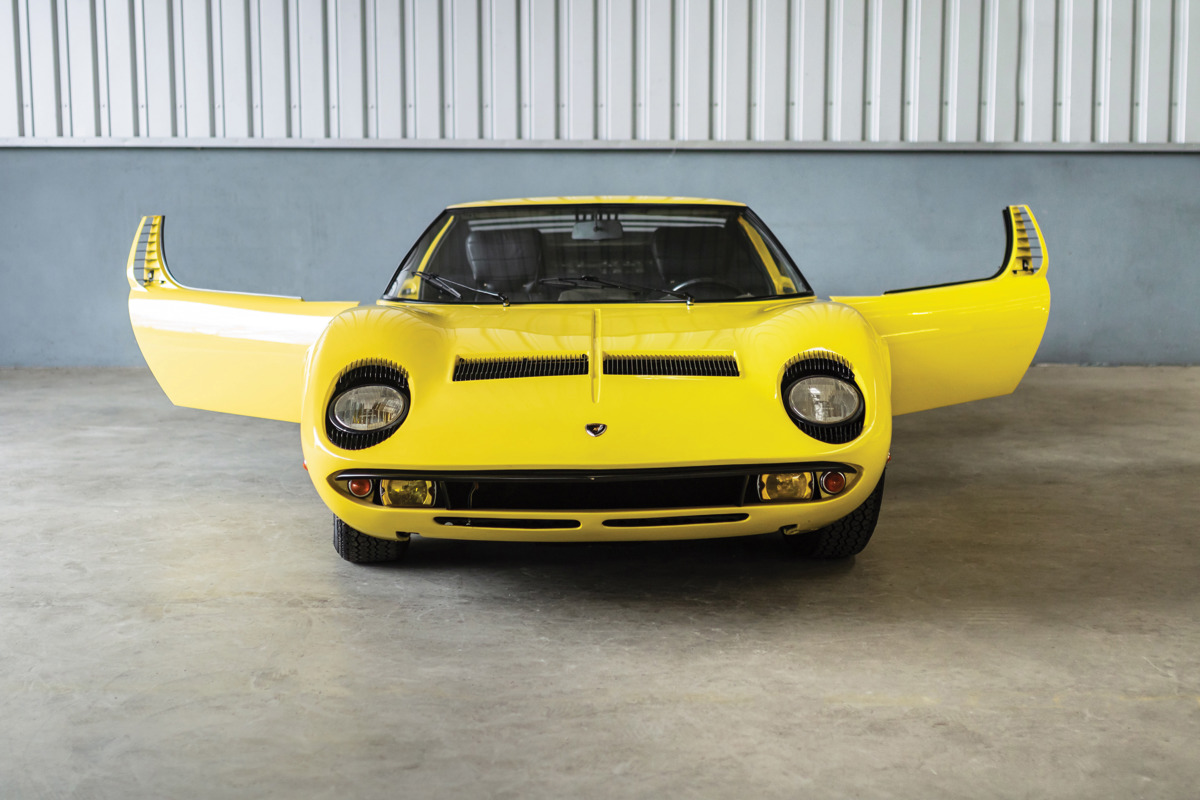 Marcel Petitjean's prized 1968 Lamborghini Miura P400 by Bertone.
Unfortunately, Petitjean's dream of a museum never became reality—not because the collection was unworthy of display, but because the French enthusiast could not find a suitable location large enough to house his 140+ cars. RM is pleased to present 97 cars in total from the Petitjean Collection, representing true highlights of European sports car history, with Lamborghini, Porsche, Jaguar, Maserati, and Bizzarrini all represented, among many other marques. All examples offered have enjoyed Petitjean's careful stewardship—some for decades.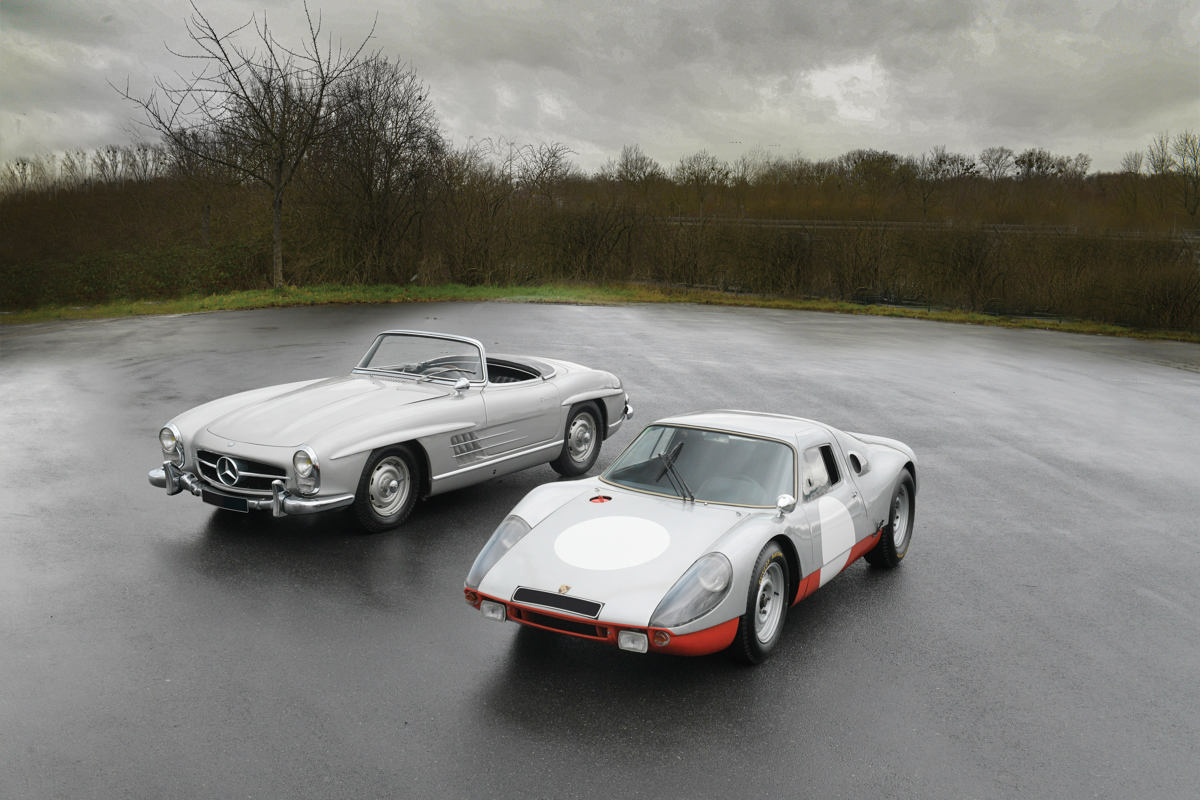 Two of Petitjean's rarest cars, a 1958 Mercedes-Benz 300 SL Roadster with factory Rudge wheels and a 1964 Porsche 904 GTS.
An exciting opportunity to purchase highly original cars that have been cared for by an extraordinary enthusiast, the Petitjean Collection will be presented by RM Sotheby's at this year's Online Only: The European Sale featuring the Petitjean Collection.