Jaguar's illustrious history in sports car racing dates back to the 1940s. Indeed, aside from Ferrari and Mercedes-Benz, it's hard to think of a light that shone more brightly than Jaguar's starting in the 1950s when the C-Types and D-Types took on and conquered Le Mans, the most prized of victories in endurance racing. But when Jaguar officially withdrew from racing in 1956/57, the marque all but disappeared from top-flight international motorsport and so the company, which had once been a powerhouse within the sportscar racing scene, slowly had its competition heritage pass into memory. Come 1985, it was against this backdrop that the world sat up and took notice of Jaguar's return to the World Sportscar Championship with TWR and the debut of the XJR-6. It was, for many, an emotional return for a marque that had been such a dominant force 30 years previously. Today, the significance of race cars from the XJR-6 through to the XJR-14 can't be underestimated.
When it comes to sports car racing, it is perhaps the 24 Hours of Daytona that comes closest to sharing top billing with Le Mans. The 1980s had seen Porsche as the dominant force in prototype-class racing, and so for Jaguar to seek to take the fight to the giants from Stuttgart was a move not short on ambition. This XJR-9 proved up to the task.
And so, to the 1988 XJR-9, chassis no. TWR-J12C-388, the remarkable example set to cross the block at The Grimaldi Forum in Monaco next month.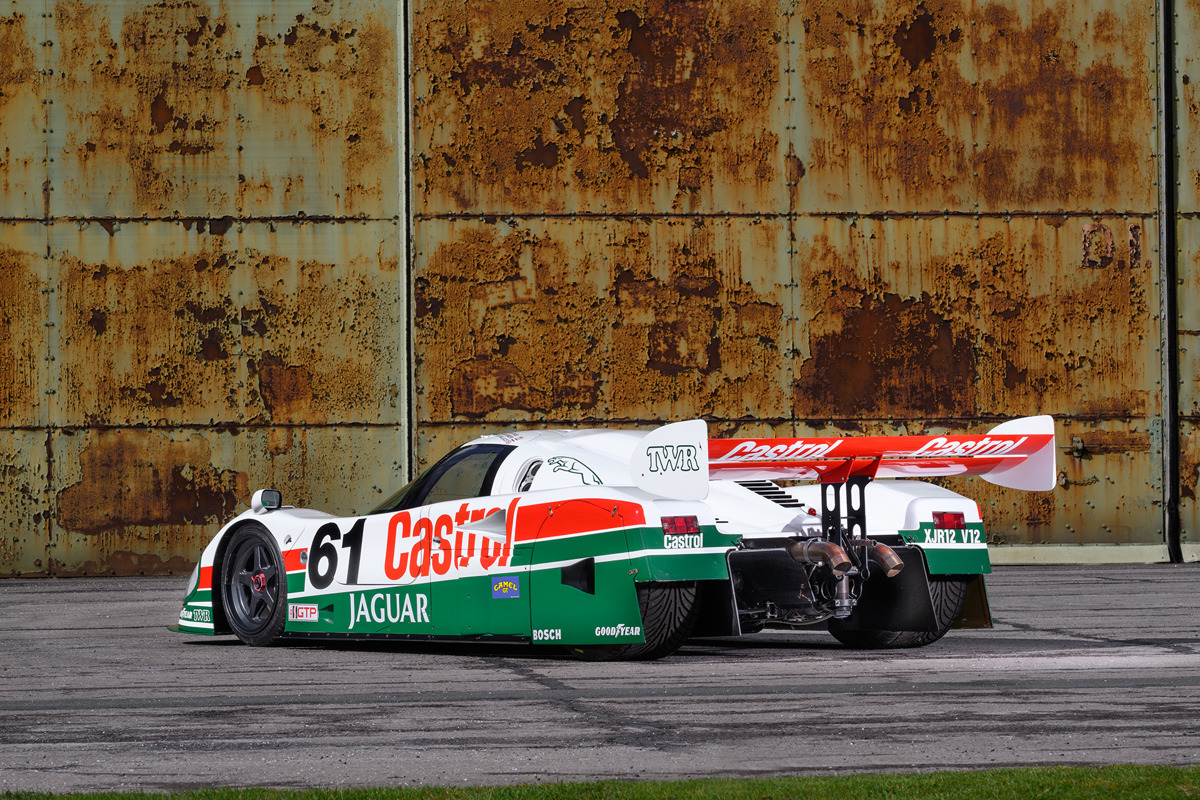 1988 Jaguar XJR-9
Estimate: €1,900,000 – €2,400,000 EUR
The car is powered by a naturally aspirated 6.0 V-12 that helps propel the XJR-9 to a top speed of 240 mph. The engine is directly bolted to the carbon tub, with legendary designer Tony Southgate stipulating that the engine be mounted high so as not to disturb the complex venturi tunnels underneath. A cutting-edge design for it day, the car was constructed from Kevlar and carbon fibre materials, helping to keep weight under 900kg, and is, by any standard, a piece of motorsport artistry that proved to be as beautiful to look at as it was effective on track.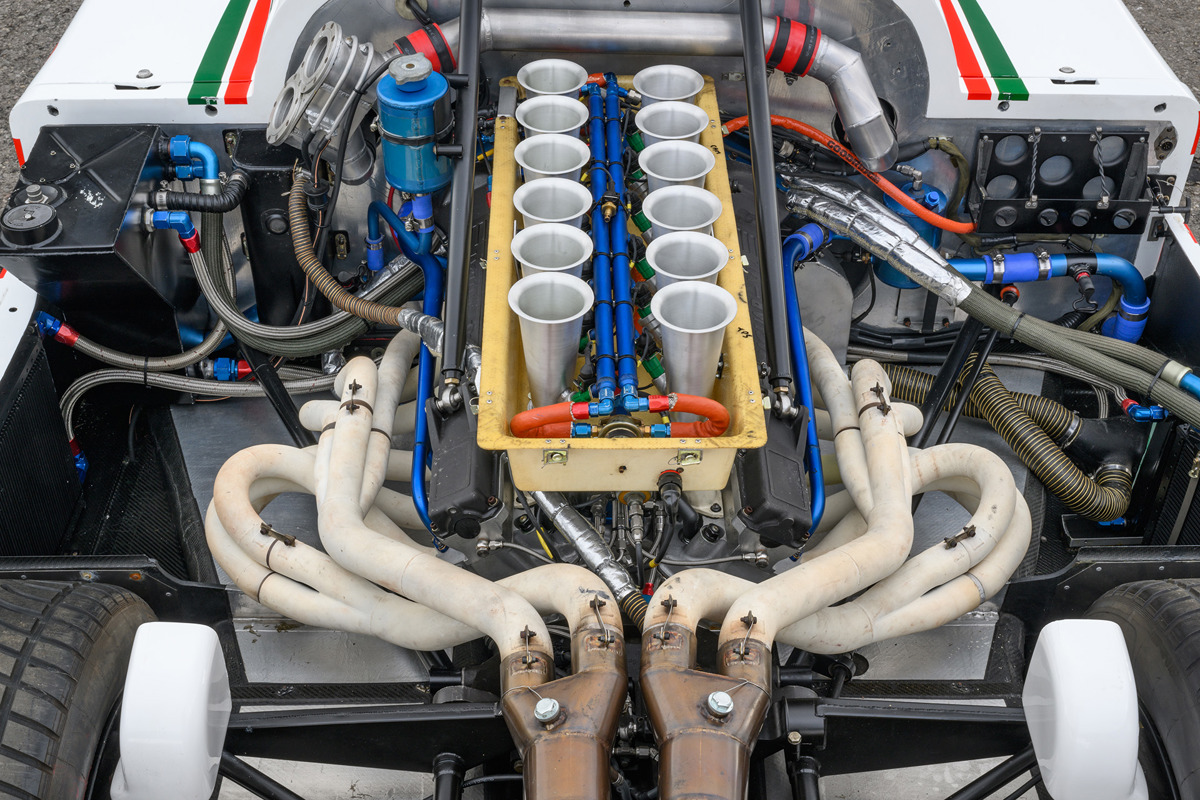 Chassis 388 started its competitive life in the 1988 season and despite not achieving any outright victories that year, the season set the groundwork for what would develop into a race winning machine. The following year, Jones, Lammers, and Wallace started to find their speed in the XJR-9, helping it to achieve second at Daytona and in the following four IMSA races. Come 1990, Jaguar and TWR were desperate to taste victory, and when it happened, it happened in style, with this very chassis taking victory in an outstanding race where it sealed its win against its sister XJR-9, securing a legendary 1-2 victory.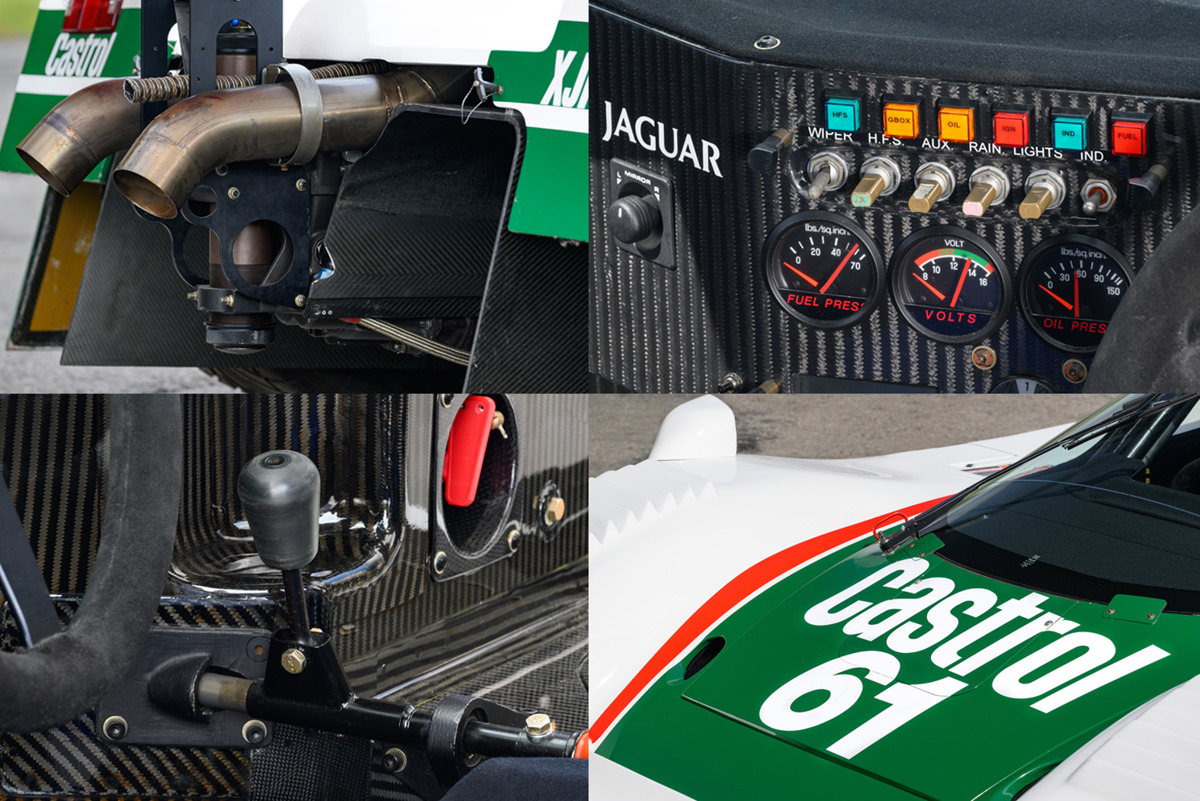 As the only remaining example of just two Castrol-liveried, purpose built IMSA Championship XJR-9s, this is an iconic race car in track ready condition. It holds significant race history from a time when Jaguar was achieving some truly incredible things in endurance racing, bringing the brand back to the forefront of a racing scene that it had made its own in the 1950s. This car is made to be driven, and its competition history still has pages to be written as a competitive entry into historic Group C racing. This Daytona-winning racer will cross the block at RM Sotheby's Monaco auction on 14 May.