Properly equipping yourself for summertime can mean different things to different people. For some, it implies a physical change, getting your body beach-ready for outdoor pursuits like surfing or cycling. Others take it to mean a long-awaited upgrade to their timepiece. Or their purses.  
With the long days of summertime already arrived, at least in the northern hemisphere, our time for preparation is quickly drawing to an end. RM Sotheby's soon-to-close sale features several items perfectly specialized for a season spent seaside. Featuring in-demand brands ranging from Ferrari to Rolex—as well as an assortment of luxury handbags and luggage from Louis Vuitton, Chanel, and Hermès—RM Sotheby's Sand Lots 2022 auction is stocked with exclusive, hard-to-source items certainly worth catching at the last second.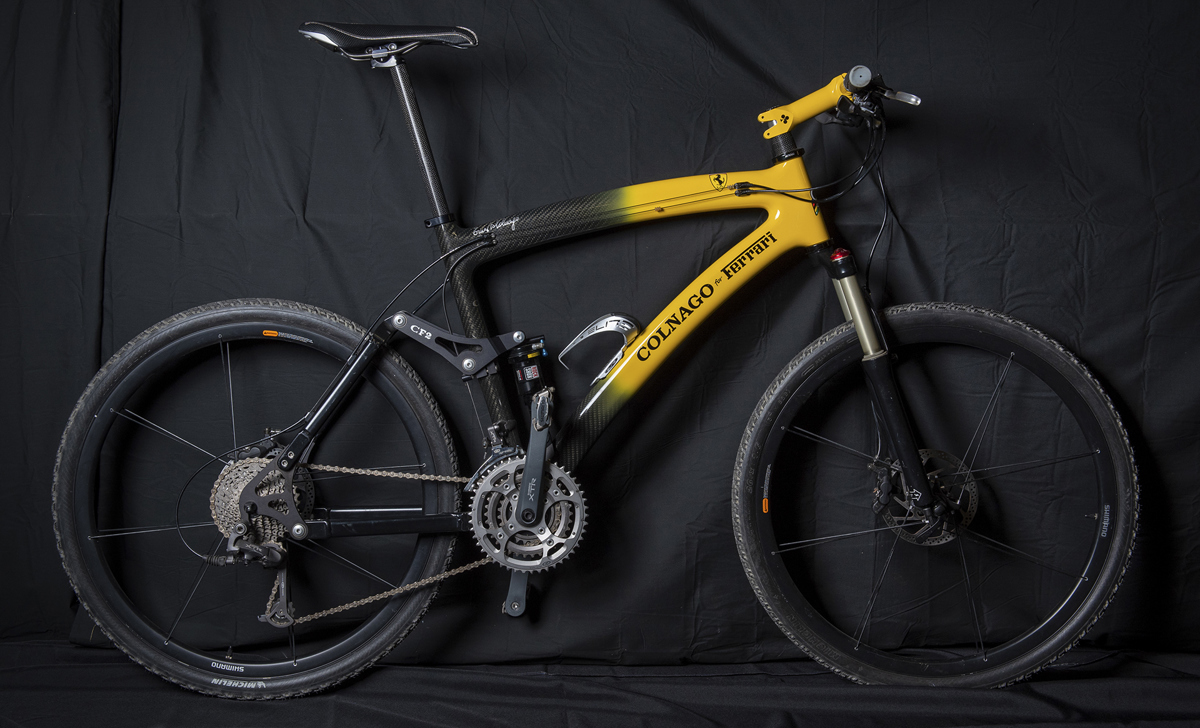 Colnago for Ferrari CF2-199 Mountain Bike
Estimate: $7,500 - $9,500 USD | Offered Without Reserve
Mountain biking with a carbon fiber bicycle is an uncommon modern experience: a high-tech activity still fully powered by a human. Explore your local off-road park or downhill mountain trail with the cushion of a rear pivot-style, four-bar linkage, full lock-out Colnago CF2 suspension. A mere 250 were made in total and this handsome example is number 199.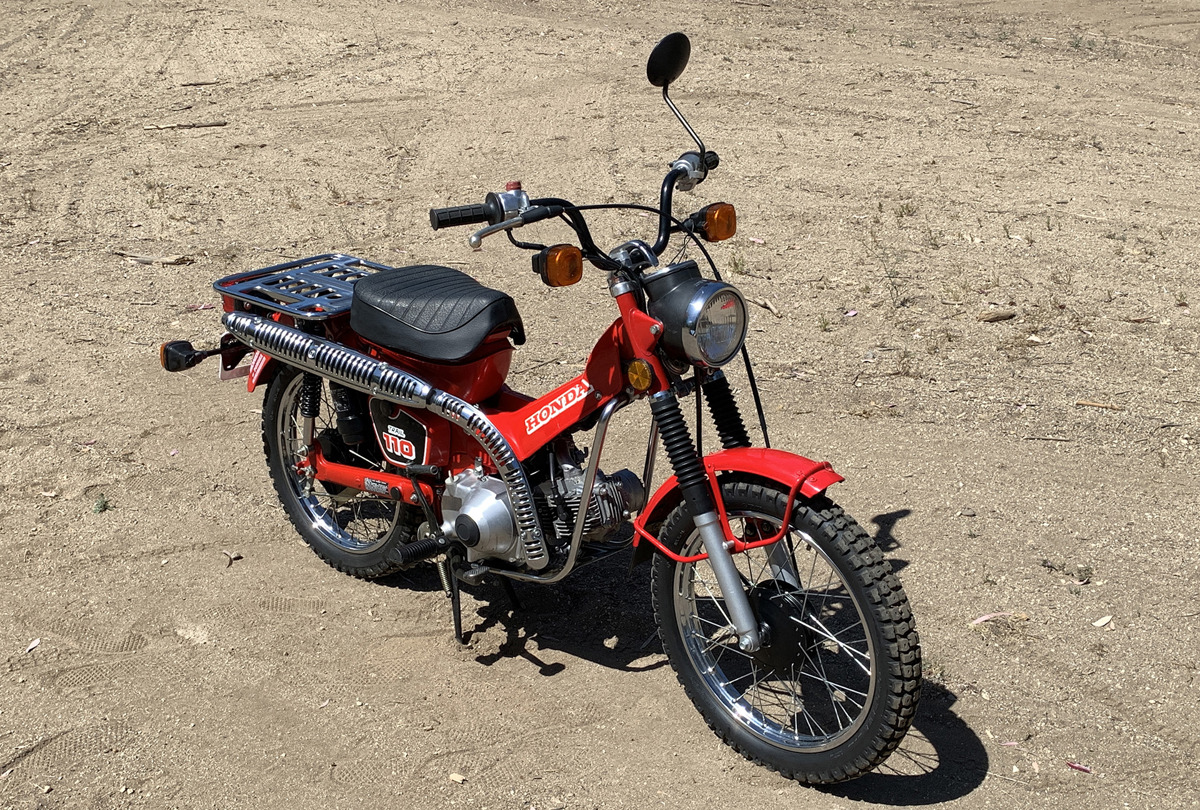 1986 Honda CT110
Estimate: $4,500 - $5,500 USD | Offered Without Reserve
Some trail bikes are almost too nice to off-road. This mid-1980s example was delivered new through Honda's Pomona, California, dealership outside of Los Angeles, used sparingly, and prepared for long-term storage. With an odometer reading a mere 520 miles, this Japanese-made dual-sport bike is still in stunning condition, with sparkling chrome and impressive original paint and decals. One could be completely satisfied with using this period cruiser as a stationary sculpture, as a similar model in RM Sotheby's Culver City office never ceases to draw attention.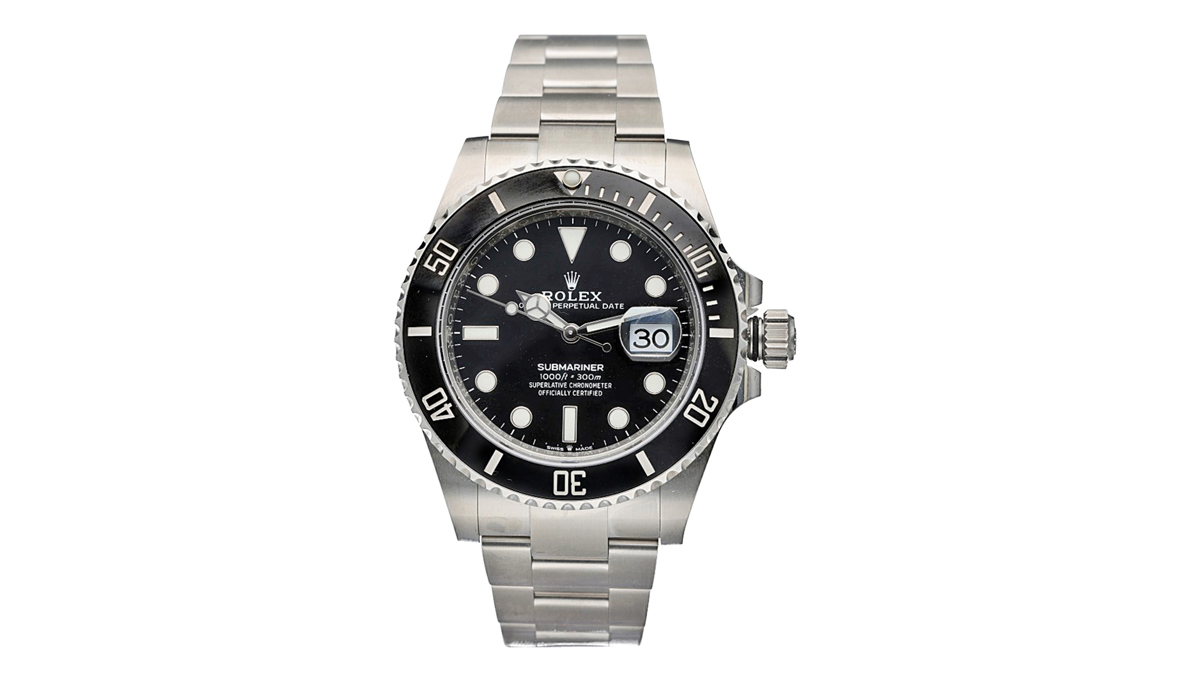 Rolex Submariner
Estimate: $20,000 - $24,000 USD
Though a black-on-black Rolex may not seem to be the most summer-appropriate colorway, there is something that will always be appropriate about a Submariner, no matter the environment. This example, reference no. 126610LN, comes accompanied by its original proof-of-purchase card, indicating it was acquired on 25 April 2022. As a recent Rolex, this example is made of the Swiss brand's trademark corrosion-resistant Oystersteel and is powered by the calibre 3235 movement, which has fourteen associated patents alone. With recent headlines highlighting a scarcity among Rolex dealers, finding a fresh Submariner available for sale is uncommon, let alone one in this condition. Sand Lots 2022 also features a highly desirable Cosmograph Daytona example, as well as an example of the anti-magnetic Milgauss chronometer. A timepiece for every Rolex enthusiast.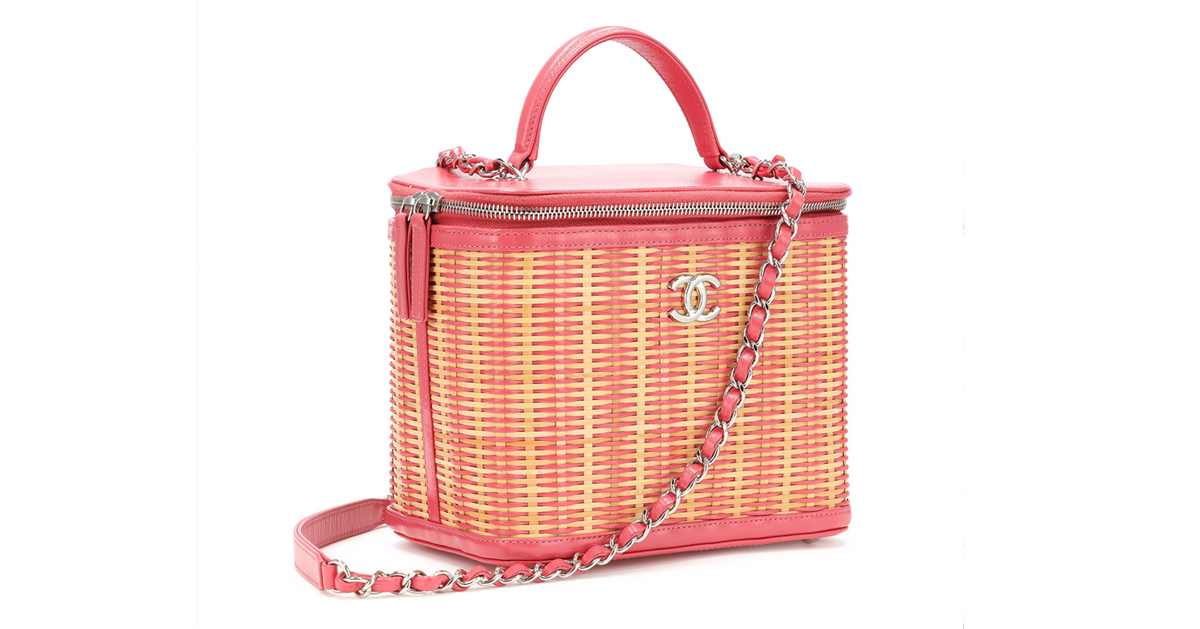 Chanel Pink Glazed Calfskin and Raffia Vanity Case Bag Silver Hardware, 2019
Estimate: $4,500 - $6,000 USD
A perfect bag to take to a summer picnic in classic Chanel Pink Glazed Calfskin and woven Raffia textile material, this authentic purse is reminiscent of perhaps the perfect summertime runabout, the Fiat 500 Giardiniera Jolly. Being an RM Sotheby's auction, Sand Lots 2022 has not only one, but two wicker-seat Jolly examples as part of its selection. The ideal material meets a perfect aesthetic for summertime.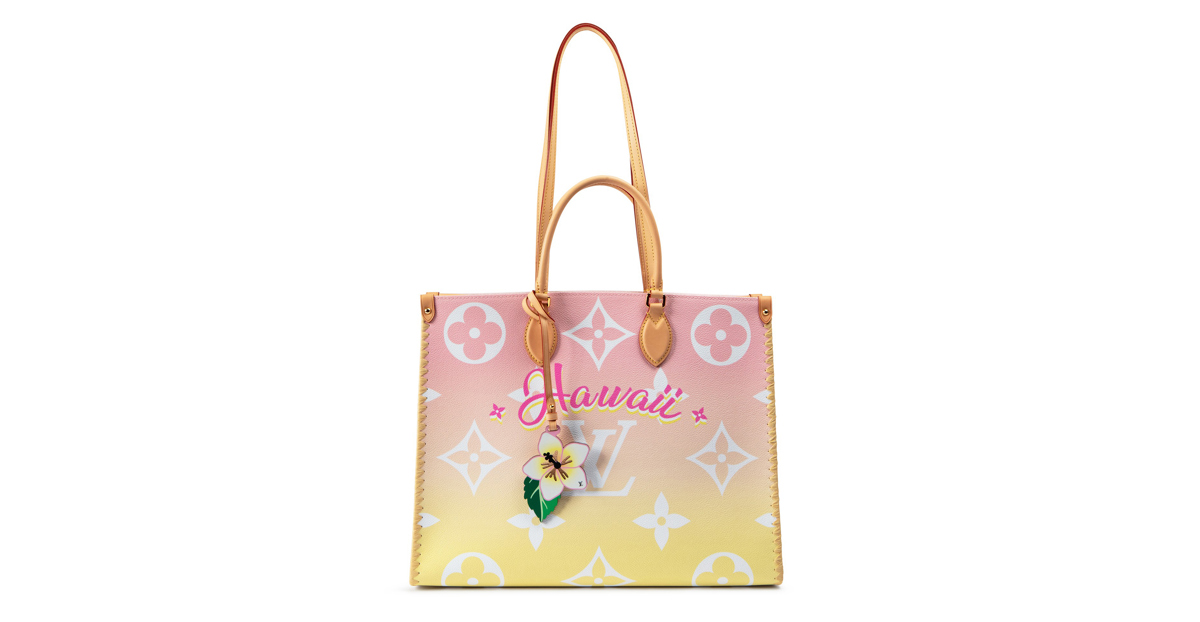 Louis Vuitton Light Pink Giant Monogram and Raffia By the Pool Hawaii Edition OnTheGo GM Gold Hardware, 2021
Estimate: $3,500 - $5,000 USD
With a similarly sunny gradient color pattern, this Louis Vuitton Monogram bag is another example that would be perfect for a trip to Hawaii. The unmistakable Louis Vuitton pattern is shown in enlarged glory, and one can appreciate how floral the classic print is. This offering would also make for a lighthearted gift for any luxury goods fan in your life.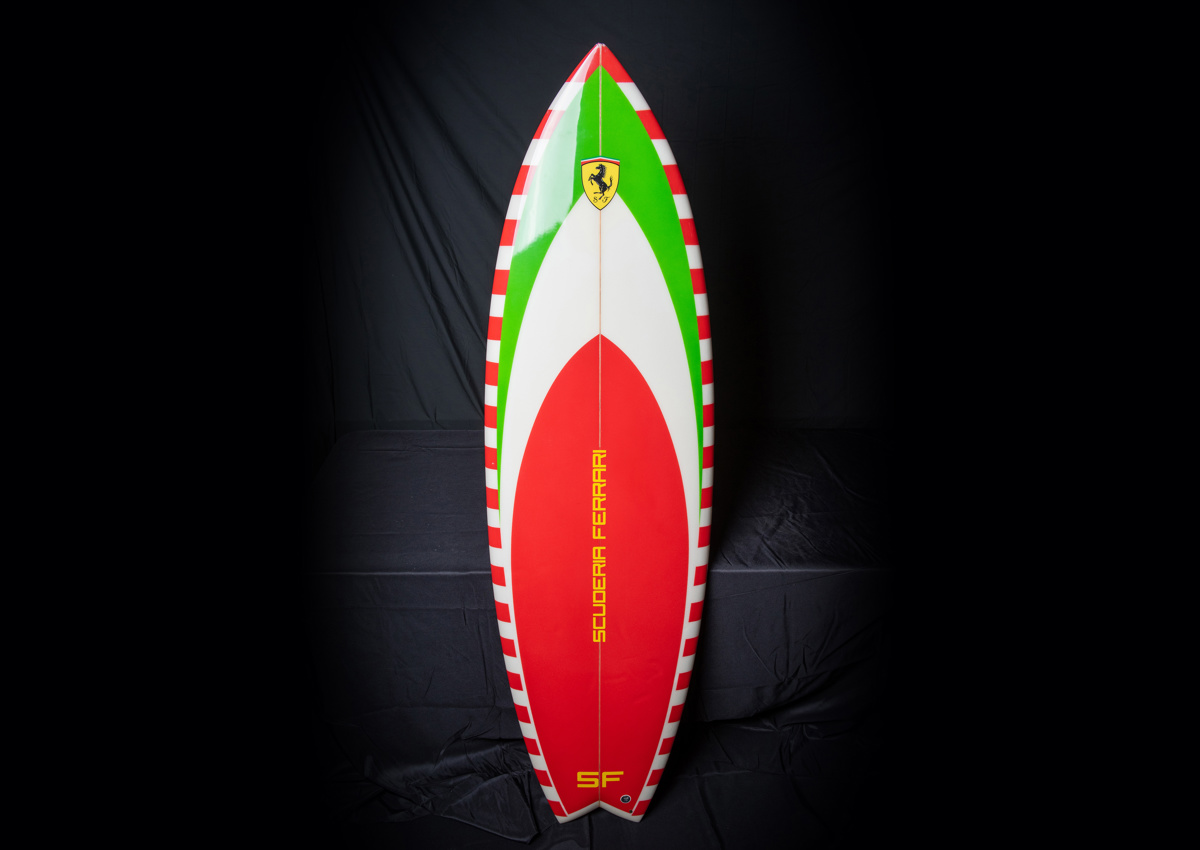 Scuderia Ferrari Limited Edition Surfboard
Estimate: $3,500 - $5,000 USD | Offered Without Reserve
The final lot on our list is pure Ferrari, though not all horses prance on solid ground. Measuring six-feet and four-inches, this Scuderia Ferrari-liveried shortboard features four stabilizing fins with FCS branding and a striking tricolor paint scheme. Offered without reserve, this example is a perfect trophy for any Ferrari fan and would make for an evocative office accessory. With a diverse selection of memorabilia and automobile examples closing soon, now is the time to place your bids on RM Sotheby's Sand Lots. Stay cool over summertime!