When it comes to supercars, some collectors value only the latest and greatest. Targeting a performance envelope which is ever-changing makes for a thrilling pursuit of the next example. Our cover car today is a great example of this: For years, both modern iterations of the Ford GT represented the absolute pinnacle of American performance. The second-generation supercar, which debuted in 2015, shattered all expectations of what can be delivered by the Blue Oval brand. Perhaps the only challenge was that order lists were filled nearly instantly. Interested parties who didn't get an initial order slot were out-of-luck. Until now.
Showing only delivery mileage of a mere 21.3 miles on its odometer, the next owner of this 2019 Ford GT will have the opportunity to experience this fearsome supercar practically from new. The other examples on this list are no different, with selections that offer exciting driving dynamics that could credibly compete against the best of their respective eras. From a Vantage-powered Aston Martin to a top-of-the-line 427 S/C Cobra with an unmistakable body made of polished aluminum, these exclusive examples cover nearly every avenue of vintage motoring. All undeniably "super" when measured against their peers, these examples are all set to cross the block at the Arizona Biltmore hotel next week on 27 January 2022. Perfect for browsing on a Saturday: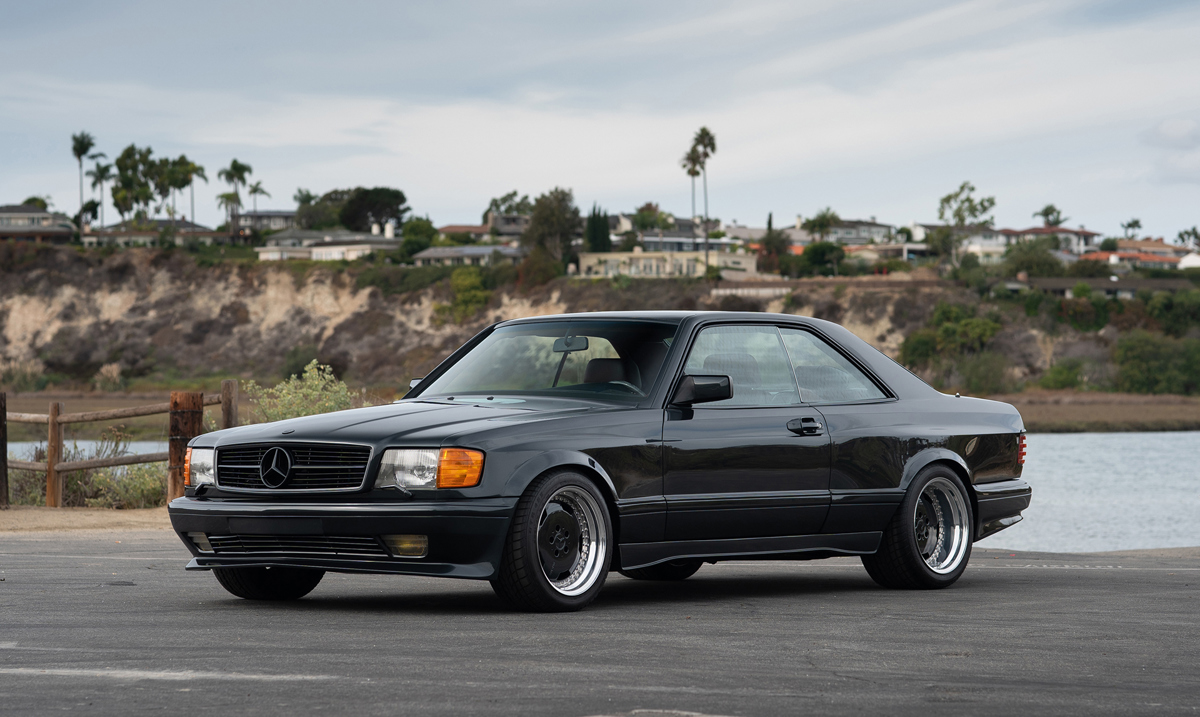 1989 Mercedes-Benz 560 SEC Custom 'Wide-Body' by Bespoke Motors
Estimate: $225,000 - $275,000 USD
For fans of fine German performance cars, the 1980s will always be considered a golden era. Especially for collectors based in America, the examples made during the period before the merger between Mercedes-Benz and AMG are made even more desirable because of how difficult they were to acquire in the United States. This 560 SEC Custom was built with the same meticulous attention to detail and devotion to quality as the original 'Wide-Body' models made by AMG North America. With the exquisite customization carried out by Bespoke Motors in Costa Mesa, California, this example has been made subtly even wider than the already extreme 'wide-body' S-Class examples made in the late 1980s. The interior of this example is especially worthy of attention, with "zebra"-pattered wood trim contrasting perfectly against its Medium Red leather. A knockout.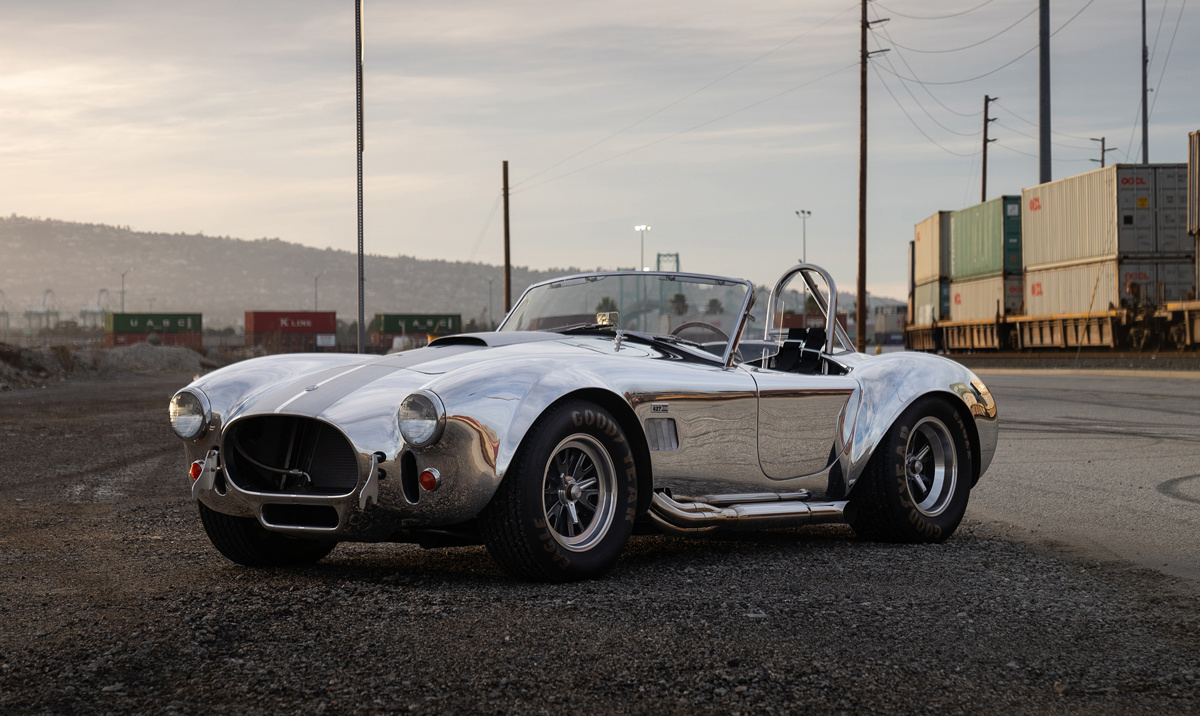 1965 Shelby 427 S/C Cobra
Estimate: $275,000 - $325,000 USD
Another example of a classic performance car made even more exceptional by a thorough modernization, this extraordinary custom was created by the talented Utah-based team at Kirkham Motorsports. Powered by an aluminum-block 427 FE V-8 from the Carroll Shelby Engine Company, which has been bored and stroked to 468 cubic inches of displacement and topped by a Holley Hardcore 850HP Double Pumper carburetor, this example stays true to the original promises of performance from the top-tier Cobra. Perhaps the most immediately apparent part of the customization process is the exceptional bodywork from Kirkham's talented craftspeople, which sports contrasting brushed aluminum racing stripes on its polished aluminum body panels.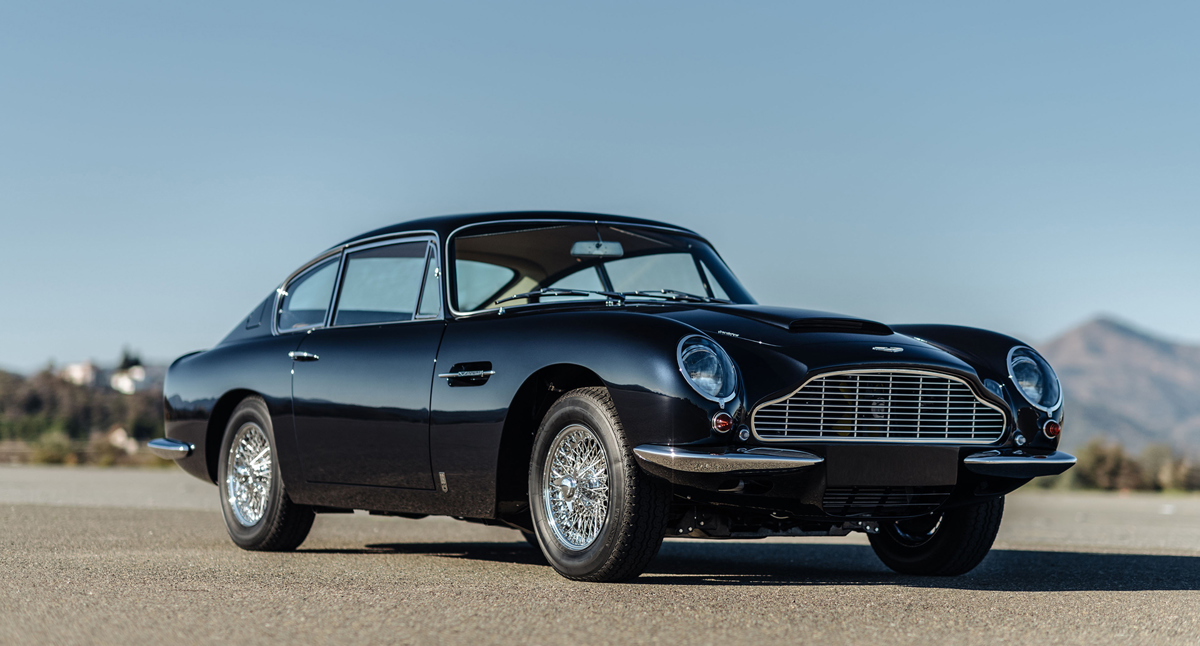 1967 Aston Martin DB6 Vantage
Estimate: $375,000 - $525,000 USD
Though appearing in the same era as the rise of Lamborghini and the golden age of Ferrari, few sporting automobiles from the United Kingdom during the 1960s claimed to be supercars. Perhaps that was merely characteristic modesty, as the Aston Martin examples powered by Vantage-branded engines paired highly evolved performance with lightweight coachwork designed by and licensed from Touring of Milan. This tasteful Midnight Blue example, which was originally specified with spirited options including the 325-horsepower inline six-cylinder Vantage motor as well as a 3.73:1 limited slip differential, was subjected to a cost-no-object restoration beginning in 2015. With mechanical work carried out with characteristic expertise by Kevin Kay Restorations of Redding, California, including a newly rebuilt replacement Vantage motor bored out to 4.2-liters, fitted with "fast road" camshafts, and crowned by triple Weber 45 DCOE carburetors, this DB6 can credibly claim to be a supercar in terms of British performance.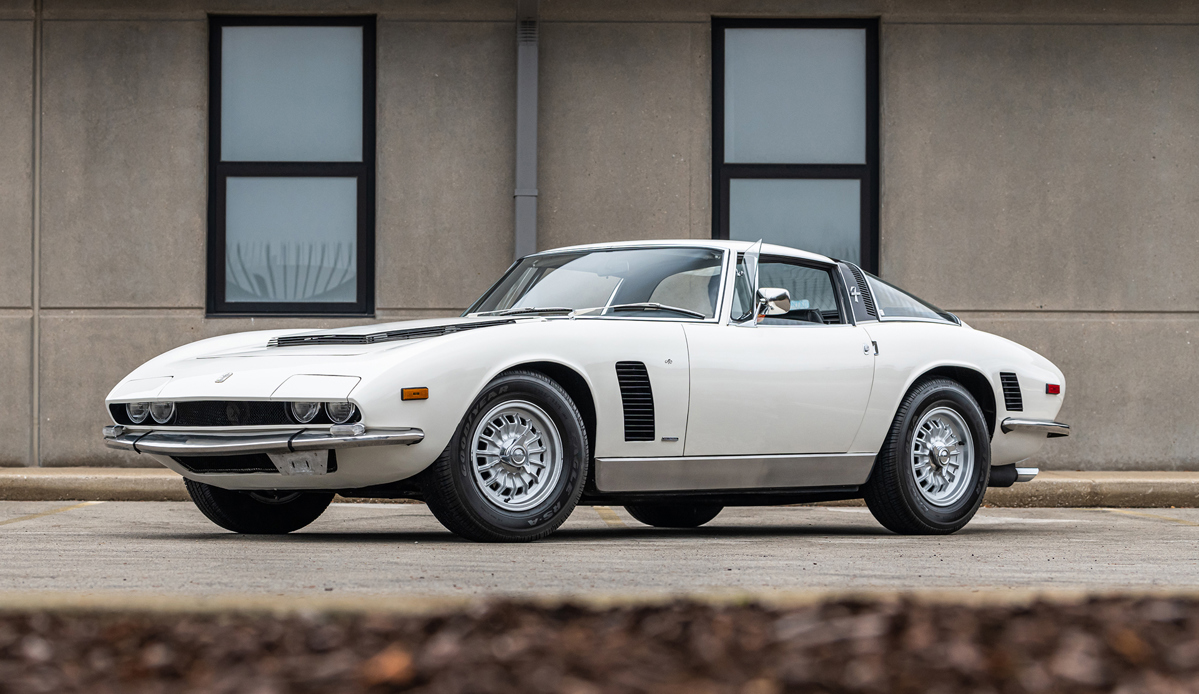 1971 Iso Grifo 7-Litri Series II by Bertone
Estimate: $500,000 - $600,000 USD
In terms of classic performance, the oft-quoted mantra is that there is no replacement for displacement. Certainly few sports cars from the 1970s could compete against the massive, 7.0-liter V-8 engine powering the second generation of this desirable Italian icon. With expressive styling from Giorgetto Giugiaro at Bertone, the Series II Iso Grifo sports cars are notable for their futuristic pop-up headlights. Researched by the well-respected Iso Registry, this example, chassis 335, is the third of only four Series II Grifo sports cars powered by the 7.0-liter engine. The original owners of this example were a Swiss-based family who were so enamored by this international muscle car that they ordered it off the Iso Grifo stand at the Geneva Motor Show. Clearly a cherished example, chassis 335 remained in their collection for a total of 47 years. Now offered by its second owner, this 7-Litri example could form the cornerstone of either an American or European sporting collection.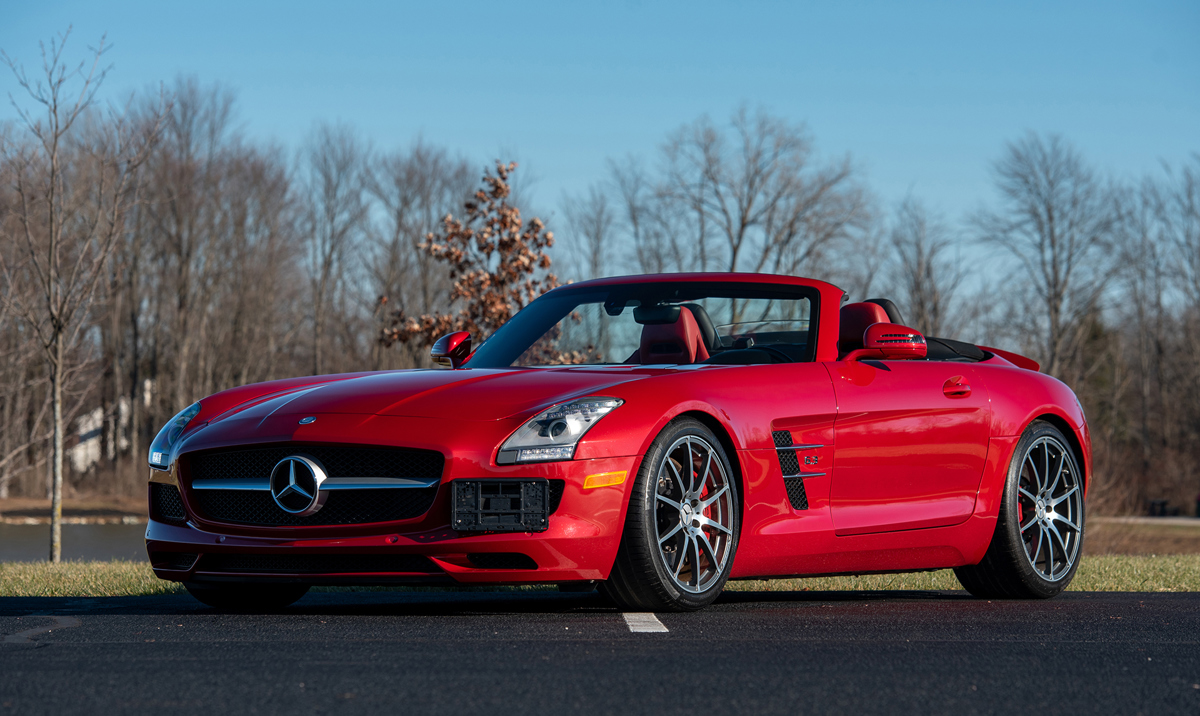 2012 Mercedes-Benz SLS AMG Roadster
Estimate: $125,000 - $150,000 USD | Offered Without Reserve
Two decades after the merger between Mercedes-Benz and their favored performance outfit AMG became official, the three-pointed-star brand chose to resurrect one of its most treasured nameplates. With a nod to the handmade assembly from their in-house tuning shop AMG in its name, the SLS AMG Roadster offered an open-air driving experience unmatched by any German brand at that time. Another worthy continuation of tradition, the 6.2-liter 563-horsepower, twin-cam V-8 engine powering both the Roadster and Gullwing coupe was advertised in-period as the world's most powerful naturally aspirated engine. With only about one-third of total SLS AMG production being put towards the Roadster, this gorgeous Sapphire Red Metallic represents a true modern classic, worthy of the legendary names which it was given.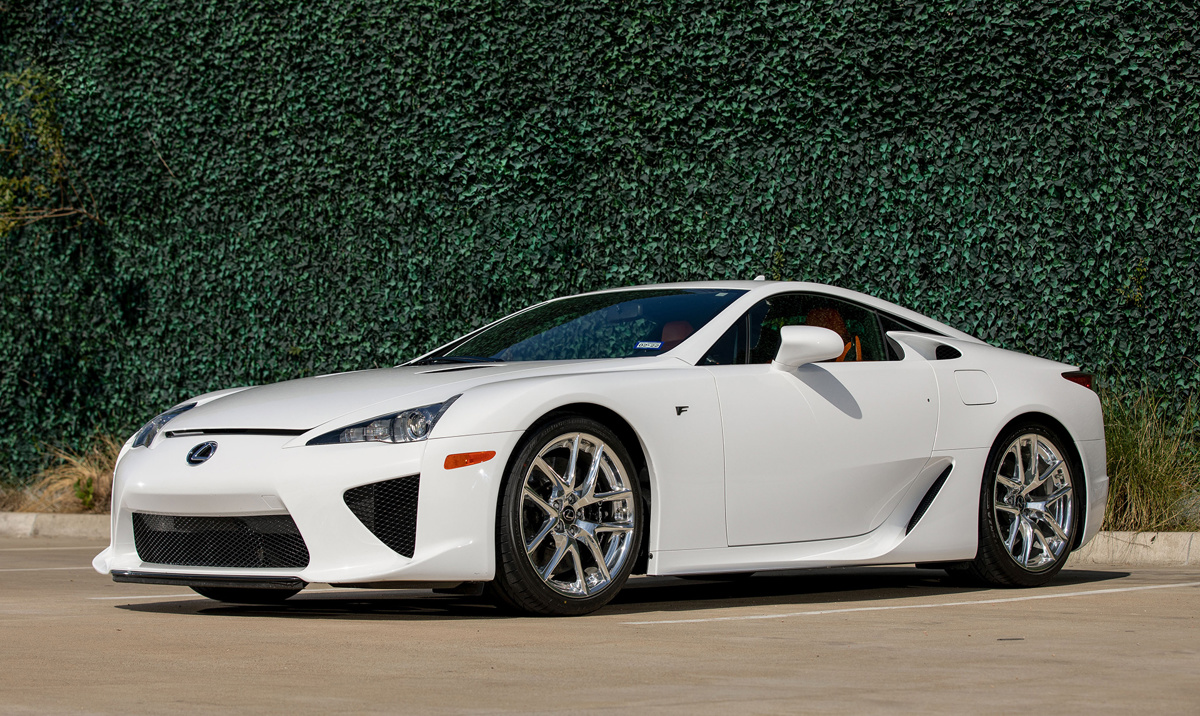 2012 Lexus LFA
Estimate: $650,000 - $750,000 USD | Offered Without Reserve
One more example of modern supercar performance, the Lexus LFA has taken on a legendary mystique after its debut. Perhaps misunderstood upon its initial release, today collectors of late-model sporting offerings prefer the LFA for its relative rarity. A mere 190 examples of this no-compromise Lexus were made for the US market between 2010 and 2012. Collectors were also attracted to the 4.8-liter V-10 powerplant, which revved to 9,000 rpm and produced 552-horsepower. This faithfully serviced example is made even more desirable by its unique color combination, which pairs a Whitest White exterior with a stunning exclusive interior, with orange leather seats contrasting with Whitest White seat backs, extensive carbon fiber details, and only 4,360 miles on its odometer.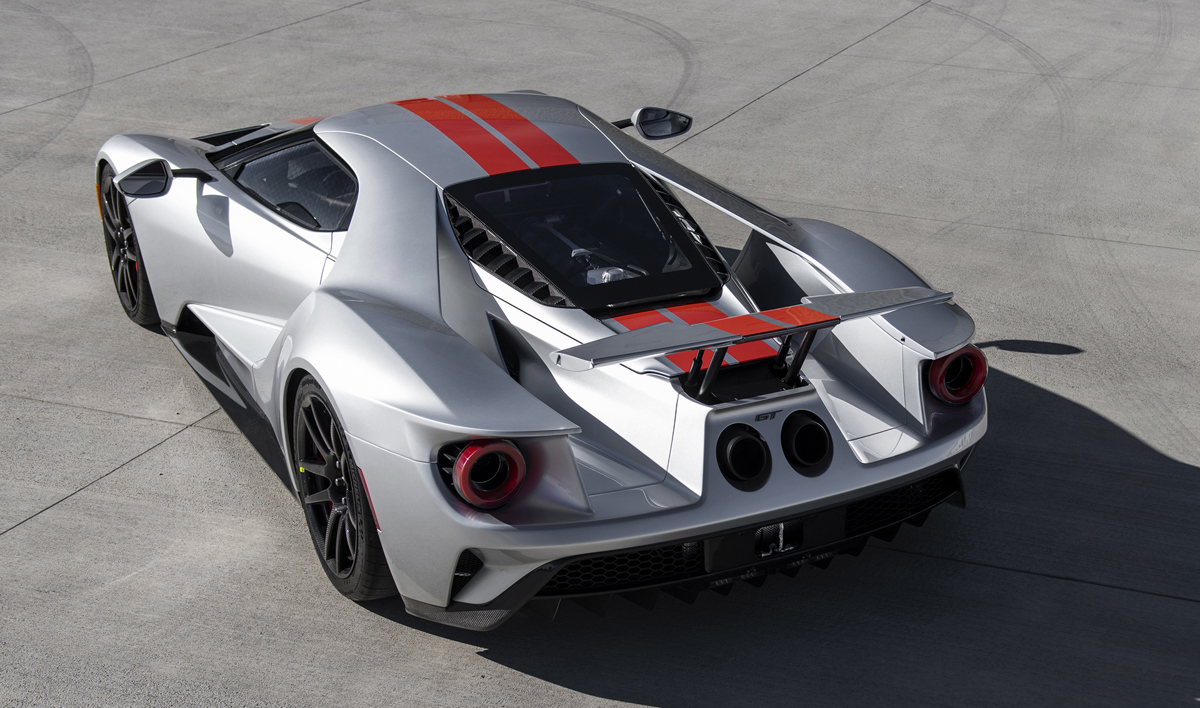 2019 Ford GT
Estimate: $950,000 - $1,150,000 USD
The final example on our list is not only a true supercar, but a revival of a grand tradition. Featuring a breathtaking design by Moray Callum and powered by a twin-turbocharged V-6 producing 647-horsepower, this Ford GT once again showcased the best possible combination of British design with American power. This Ingot Silver example was specified from new with Competition Orange overtop stripes, with matching orange brake calipers for its Brembo carbon ceramic discs. The wheels themselves deserve to be highlighted, for their 20-inch design and lightweight carbon fiber construction. Befitting its exclusive status, this Ford GT has been pampered since new, accumulating only delivery mileage of 21.3 miles at the time of cataloguing. With its low production figures and impressive performance output, not to mention Ford's success at the LMGTE Pro Class at Le Mans endurance racing, this model is certain to be highly desirable for years to come.
For more information about registering for our Arizona 2022 auction, please click here and best of luck bidding!