Supercars, by their very definition, are not ordinary automobiles. Ferrari exists in an atmosphere far above Fiat, no matter which company happens to own the other. Ordinary brands like Ford can build halo vehicles, but they only become supercars by beating the incumbents (e.g., Ford vs. Ferrari). Part of the excitement one derives from driving a supercar is introducing something unexpected to public roads. If the supercar's design is sufficiently unlike any other car on the road, the observer can utter a phrase of delightful surprise. "Countach," after all, eloquently distilled this phenomenon in an unforgettable name, setting the standard for every supercar to follow.
For those tired of spotting merely the usual suspects at your local Supercar Sunday meetup, these three selections from RM Sotheby's upcoming Paris 2021 auction present undeniably unique choices for those who wish for their supercars to stand out, even in extraordinary company: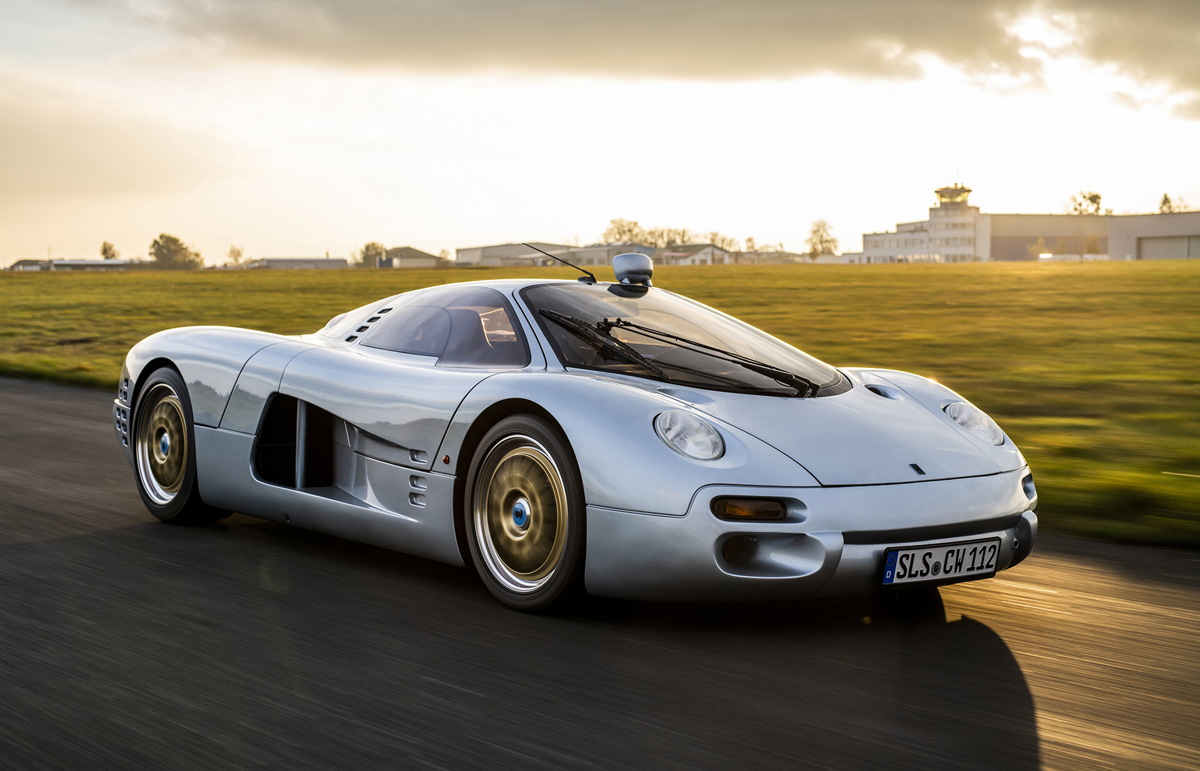 1993 Isdera Commendatore 112i
Estimate: €400,000 - €600,000 EUR 

| Offered Without Reserve

 

Already the subject of several articles explaining how this extraordinary mid-engine example came into existence, the only official Isdera Commendatore 112i ever made sets a high standard for all custom-built supercars. It also provides a useful guidebook to our supercar spotting exercise: True supercars are unrestrained in terms of design, but many successful examples repurpose powerplants or chassis from existing sports cars, so long as they both represent state-of-the-art technology.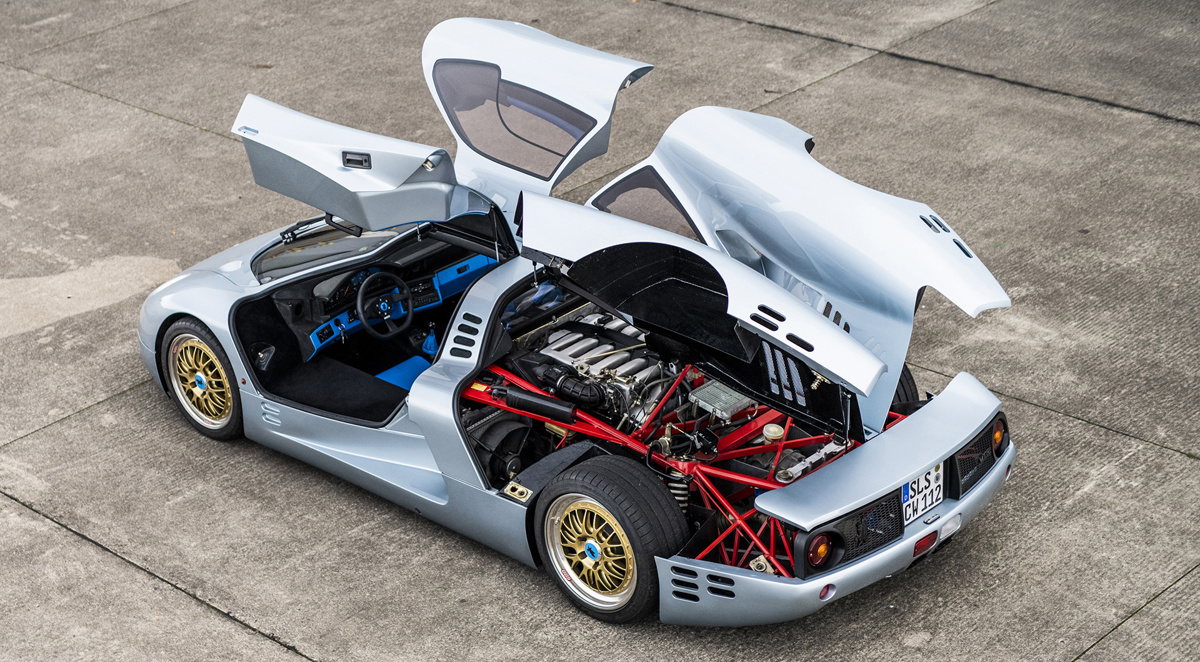 That proved true for both the chassis and powerplant of the Commendatore. Isdera founder Eberhard Schulz had a day job in the design department at Porsche; Schultz's supercar creation utilized a similar suspension setup to the highly advanced Porsche 928, but was taken one step further with the addition of an active component, developed in collaboration with BBS and Bilstein, which lowered the car by three inches at speed. And with a mid-mounted, 6.0-litre Mercedes-Benz V-12 engine paired with a RUF manual transmission modified to have a sixth gear, this exceptional example could achieve speeds of 340 km/h. Restored to original specifications by Isdera themselves, the one-off Commendatore 112i is a supercar, unquestionably.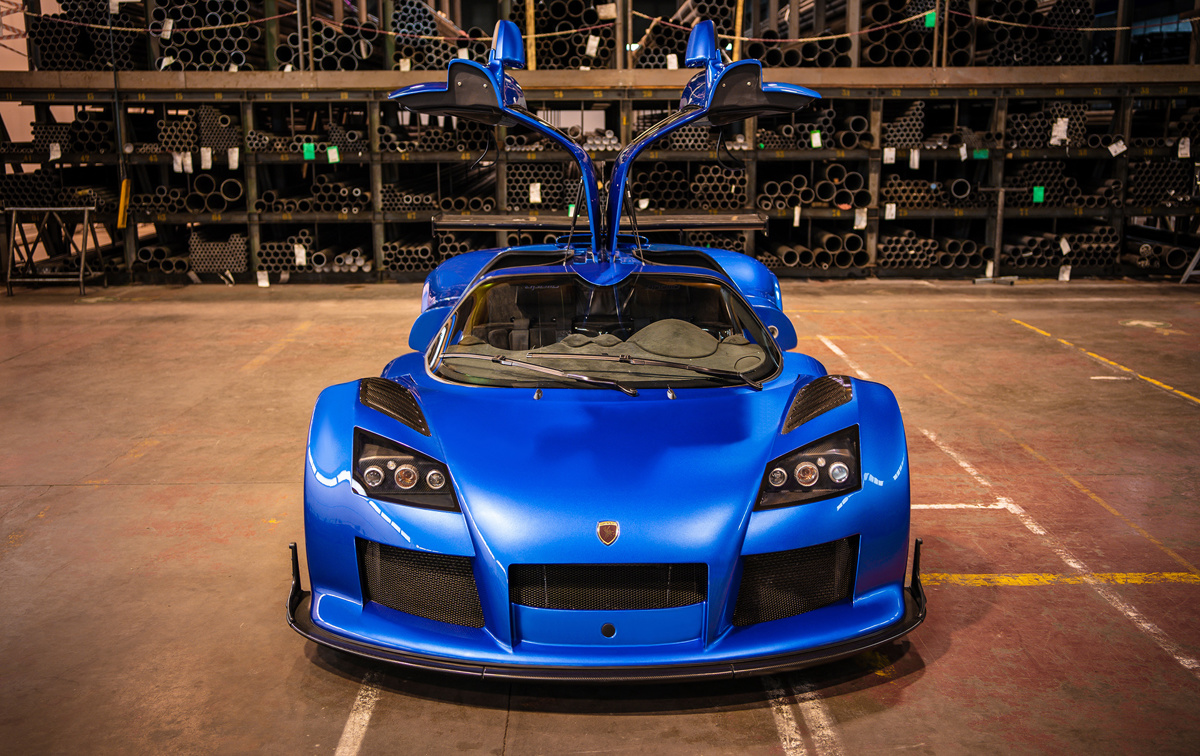 2008 Gumpert Apollo
Estimate: €220,000 - €260,000 EUR
With an outsized story to match its Grecian God namesake, the Gumpert Apollo was the product of one man's obsession with outright speed and on-track performance. An ex-engineer for Audi, Roland Gumpert knew the power that could be unleashed from the twin-turbocharged engine powering the Audi RS4 sedan, if only it was sitting in the middle of a lightweight supercar.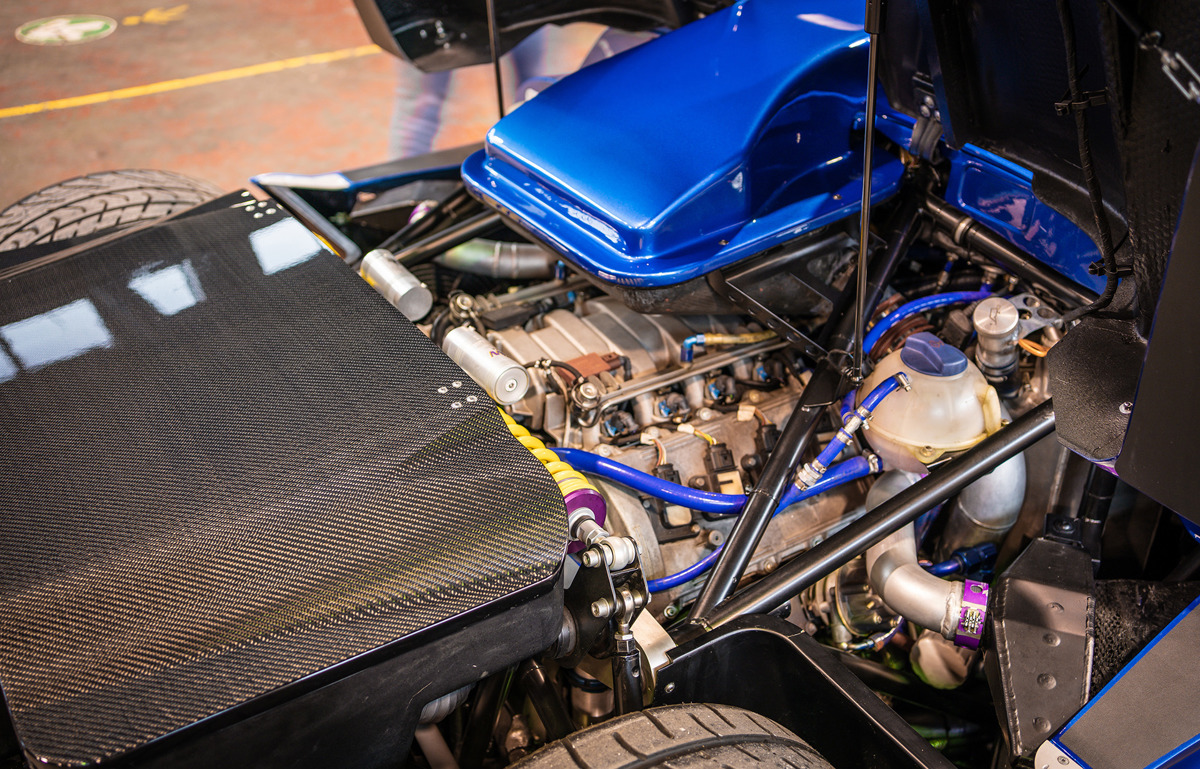 Supercar fans will no doubt remember Gumpert's headline-generating claim that his new supercar generated sufficient downforce to drive upside-down (in theory, at least). Finding volunteers to test this theory proved easier than finding a tunnel long enough to travel at the necessary 200 m.p.h. speed to generate 1,500 kg of downforce, so the Apollo's biggest boast remains untested. Still, for those interested in the ultimate track-focused supercar built to Teutonic standards, this Gumpert has been recently restored by Apollo's expert mechanics and is presented in essentially as-new, ready to race condition.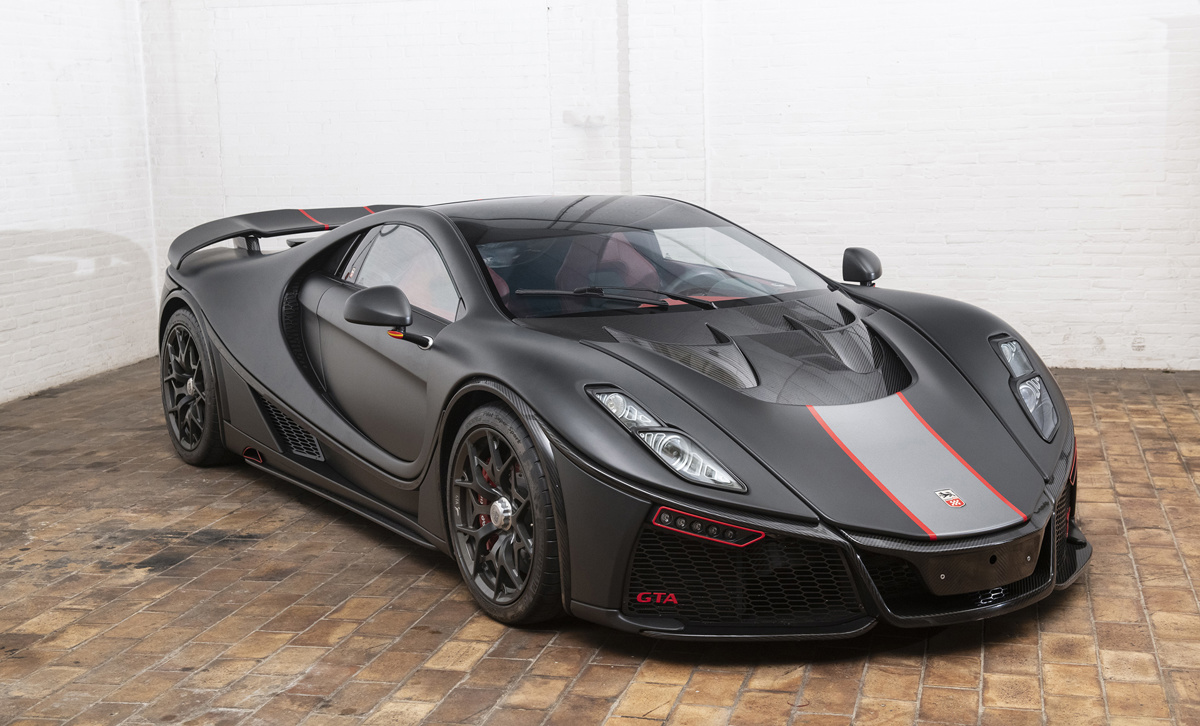 2015 Spania GTA Spano
Estimate: €330,000 - €450,000 EUR
Our list of uncommon supercars has stopped twice so far in Germany, but for the ultimate in atypical automotive performance, the source of this next car could be nowhere else but España. Based in Valencia, Spain, this upstart company, established in 1994 by motorsports veteran Domingo Ochoa, intended to upend the traditional supercar formula, with its hand-built Kevlar-and-carbon fiber body powered by a ten-cylinder engine of American descent.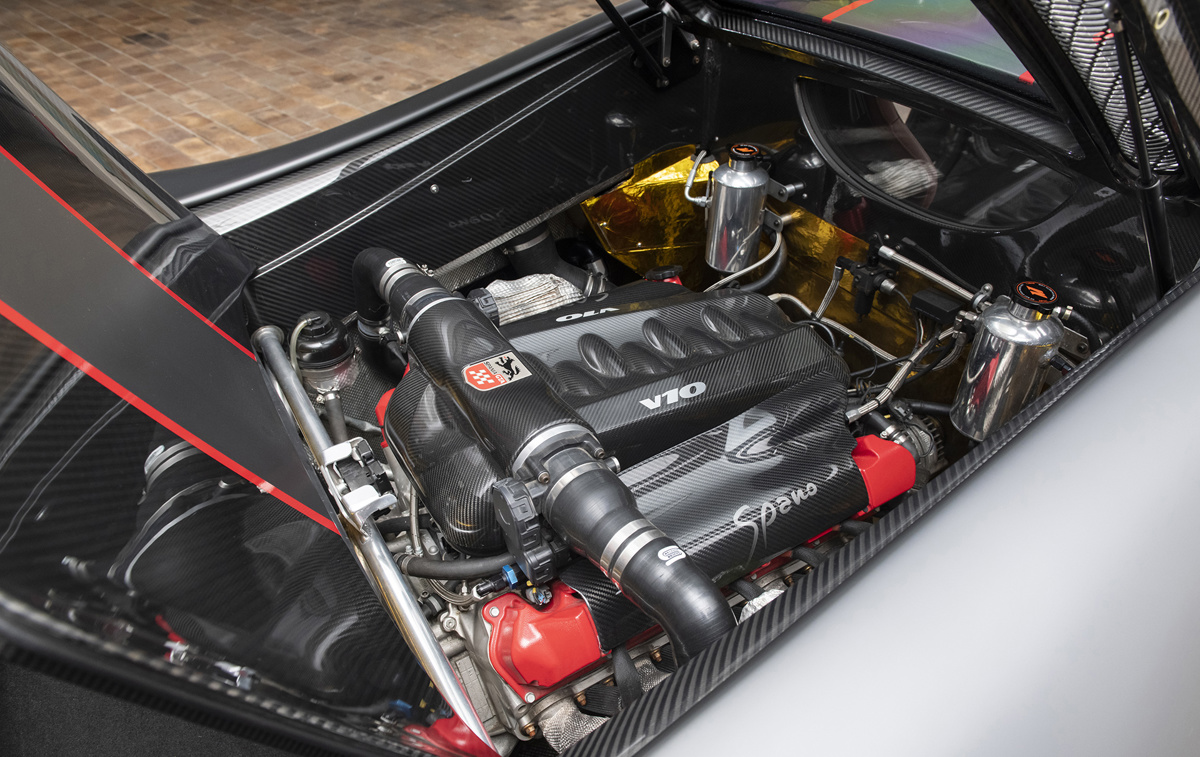 Though all first and second-generation Spano supercars received a V-10 that shared many components with the motor powering the Dodge Viper, Spania GTA's skilled staff were able to modify the engine considerably. The twin-turbocharged unit in this example features forged crankshafts and titanium valves; a 7.9-litre powerplant that produces a claimed 925 bhp; good for a maximum speed of over 370 km/h. The catalogue description for this example summarizes exactly what makes driving uncommon supercars like this Spania on public roads a unique experience: Driven just under 8,500 km from new, the majority of this mileage was accrued during factory testing and motor shows… likely the only Spano passing motorists have ever seen, or perhaps will ever see.