Long the refuge of brilliant inventors and inspired engineers, the British Isles is an unlikely breeding ground for performance-based automobiles. Average annual rainfall in the U.K. totals 33.7 inches (comfortably double that of California), which one thinks would hinder the possibilities for practice and testing British sports cars. And yet this potential roadblock opened a path to innovation.
While the sun-soaked circuits of Europe are where British sports-racing cars took center stage, the rain-drenched workshops where these icons were assembled deserve equal attention: The wrought iron works in Cambridge where Brian Lister began building his extraordinary "Knobbly" racing cars; the disused munitions factory in Coventry that first spawned S.S. Cars, and eventually Jaguar Cars, Ltd. From these humble origins, cars built to beat the best-in-the-world became reality. RM Sotheby's is proud to present some of the most iconic British Sports and Racing cars ever conceived, all available for biding this week at our Arizona 2021 auction: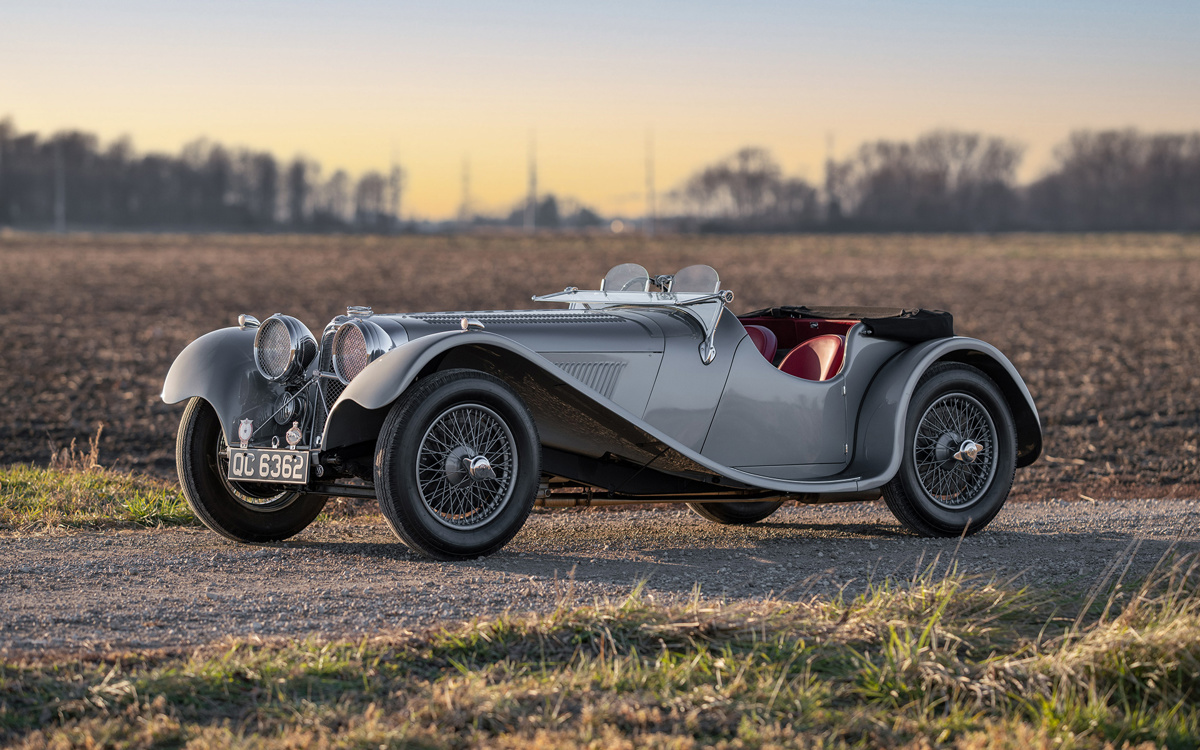 1938 SS 100 Jaguar 3½-Litre Roadster
Estimate: $500,000 - $600,000 USD
The quintessential British roadster: A foundational model that would essentially evolve into the first Jaguar sports car, this SS 100 sits atop the charts in terms of pre-war performance. With its name a nod toward its touted 100 mile-per-hour top speed, the SS 100 set the benchmark for what a British roadster should provide: An inline six-cylinder engine hidden underneath a long hood, effortless performance paired with elegant styling, and the feeling of crisp handling that only comes from a lightweight car. One of only 118 3½-Litre examples ever made, this meticulously restored roadster is a significant piece of British sports car history.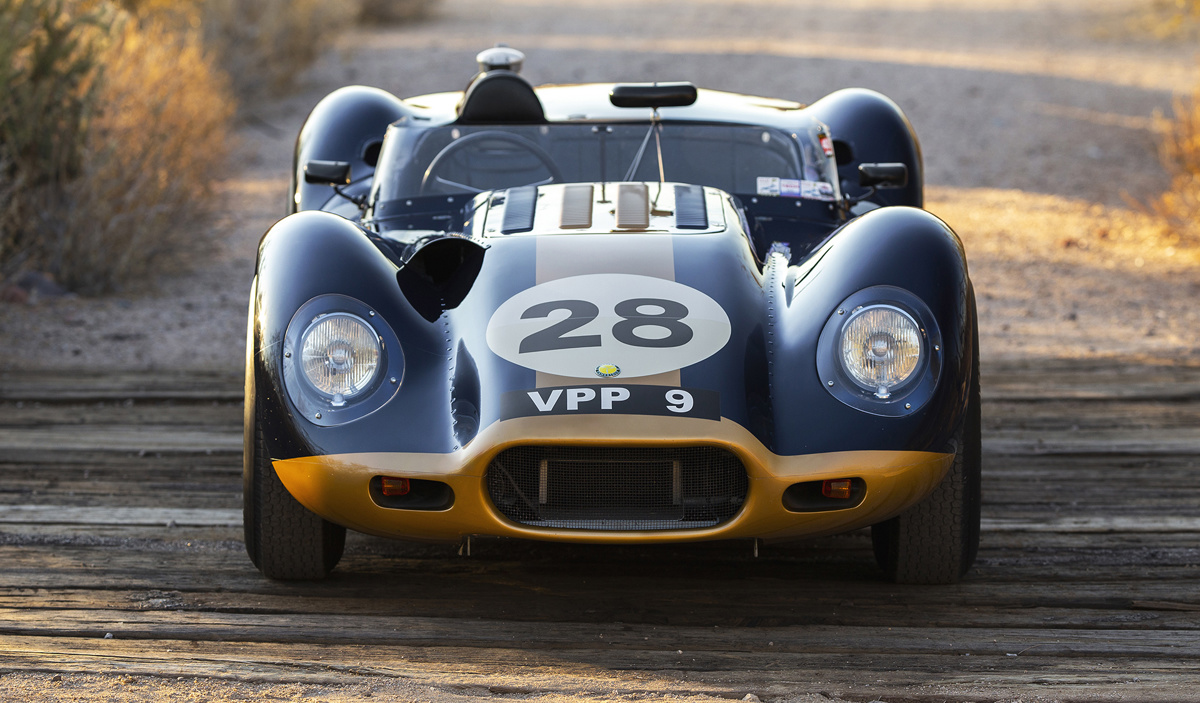 1958 Lister-Jaguar 'Knobbly'
Estimate: $900,000 - $1,200,000 USD
Flash forward to the exciting era of post-war performance cars and the pinnacle of British powerplants was still a six-cylinder motor made by Jaguar. In the interim, however, Jaguar engineers managed to outdo themselves thoroughly in terms of horsepower. If the SS 100 managed 105 horsepower from its 3½-Litre engine, the 3.4-Litre XK engine that formed the centerpiece of this Works-powered Lister-Jaguar comfortably doubled that output. The powerplant was so critical that it provided the raison d'être for the rest of the car, with Lister client Norman Hillwood insisting on using the engine in an all-new series of custom-built race cars now known as 'Knobbly' racers. With a fascinating race and rally history in both Europe and the United States, this example is the last of three Knobbly-bodied cars built in the company founder George Lister's father's wrought iron shop. From humble beginnings, great things are grown.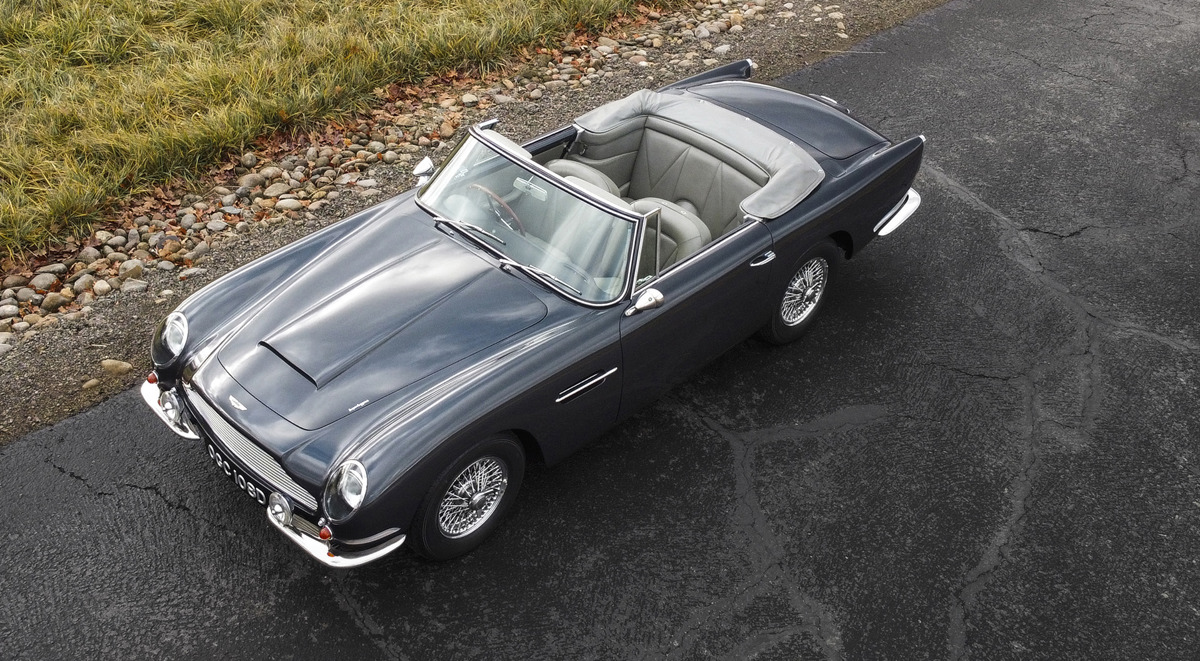 1965 Aston Martin Short-Chassis Volante
Estimate: $1,500,000 - $1,750,000 USD
Another achingly uncommon British sports car, this open-top Aston Martin Volante is one of only 37 ever made. Built on a limited number of short-wheelbase chassis developed for the brand's iconic DB5, Newport Pagnell-based Aston Martin bridged the gap between past and future with this Volante, the first-ever example of the celebrated nameplate, Italian for "flying." Built to the lightweight specifications of Italy's Touring Superleggera, the Volante proved a tasteful choice for pleasurable top-down motoring. Today, the transitional qualities of this so-called 'Short-Chassis' sports car make it the lowest-production convertible in Aston Martin's history. Only more tasteful over time, this Volante also includes a matching hardtop, in case of inclement weather.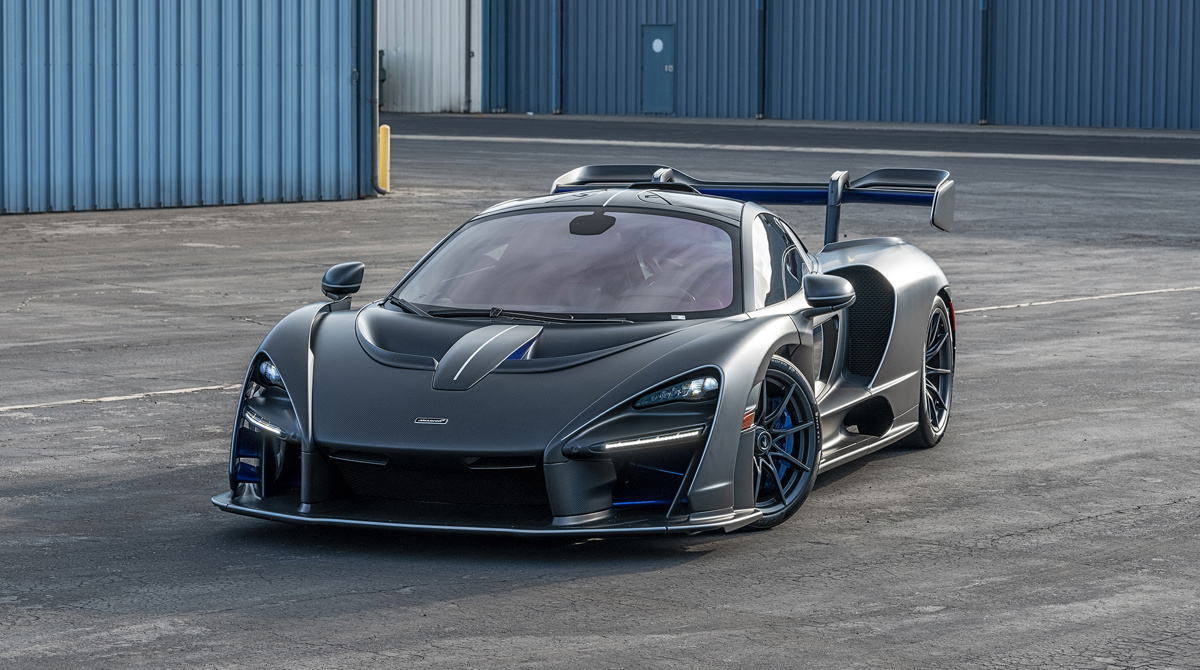 2019 McLaren Senna
Estimate: $1,000,000 - $1,300,000 USD
While McLaren's state-of-the-art Technology Centre in Woking, Surrey, stands about as far away as possible aesthetically from a humble workshop, its roots run in the same British soil as the facilities we covered previously. Also, like the legendary examples listed above, McLaren Senna looks to be equally well-regarded in the supercar history books of the future. Developed by McLaren's team of top-tier automotive engineers as part of their exclusive "Ultimate Series," this carbon fiber creation was made to tackle the world's most treacherous racetracks. Keeping in mind the grand tradition of British coachbuilding, nearly every surface of this advanced sports car could be customized to such a degree that each example ends up being virtually one-of-a-kind. This example illustrates that perfectly, with nearly $360,000 USD of optional extras specified on the original order sheet. The future of British excellence in motoring is bright, indeed.