Even for non-car fans, the mid-1950s denotes a high point in terms of American automotive design; a time when chrome and fuel-injection combined to create cars that were aesthetically striking as well as technologically potent. By 1956, WWII was comfortably in the past, though for many enlistees returning home from post-war tours of duty, memories of small, fun-to-drive sports cars remained long after they left Europe. An ex-Army officer, John Wheellock Freeman, even wrote a book about exactly this topic, Sports Cars, and returned to Europe in the early 1950s to catalogue all of the various options offered by country. The only problem was that there were few choices for all-American sports cars.
The Ford Mustang was still eight years in the future. The first-generation Corvette, while on-sale starting in June 1953, was stripped-out and powered by a six-cylinder engine. The Nash-Healey, while boasting genuinely European underpinnings, was exceptionally expensive. The solution for many aspiring sports car manufacturers was to build their own low-production "Special" roadsters, shaped to their own preferences, and powered by engines to rival the best in European output at the time. RM Sotheby's is pleased to present one of these Specials, the 1956 Byers SR-100, an exception among mid-century American sports cars, heading to our Online Only: Open Roads, June auction: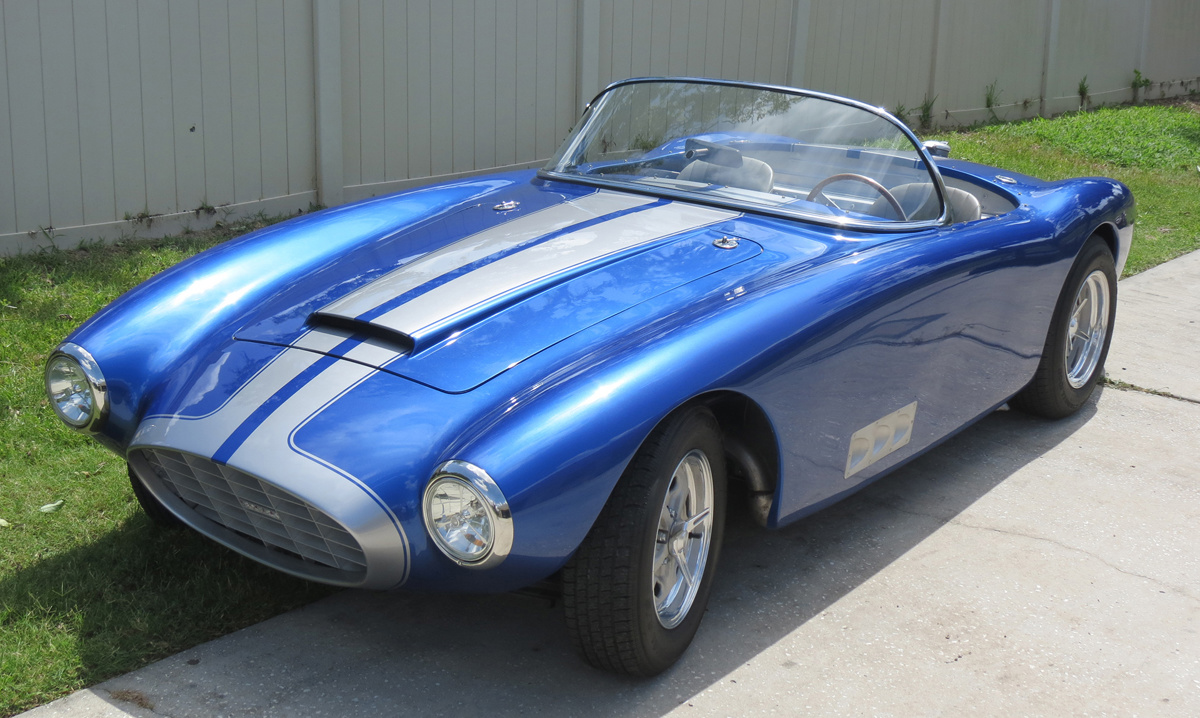 1956 Byers SR-100 Roadster
Estimate: $60,000 - $70,000 USD
But the rules were different, at least according to Jim Byers. One of a wave of talented engineers, experimenting with the then-novel material of formed fiberglass in the early 1950s, Byers was already a veteran of two other early Special builds, the 1952 Victress S1A and the Meteor SR-1 (a collaboration with Dick Jones), which originally debuted at the 1953 Petersen Motorama, and gave Byers enough credibility (and courage) to launch his own venture, Fiber-Craft, which soon started taking out ads in the back of popular Petersen publications like MotorTrend, Car Craft, and Hot Rod Magazine.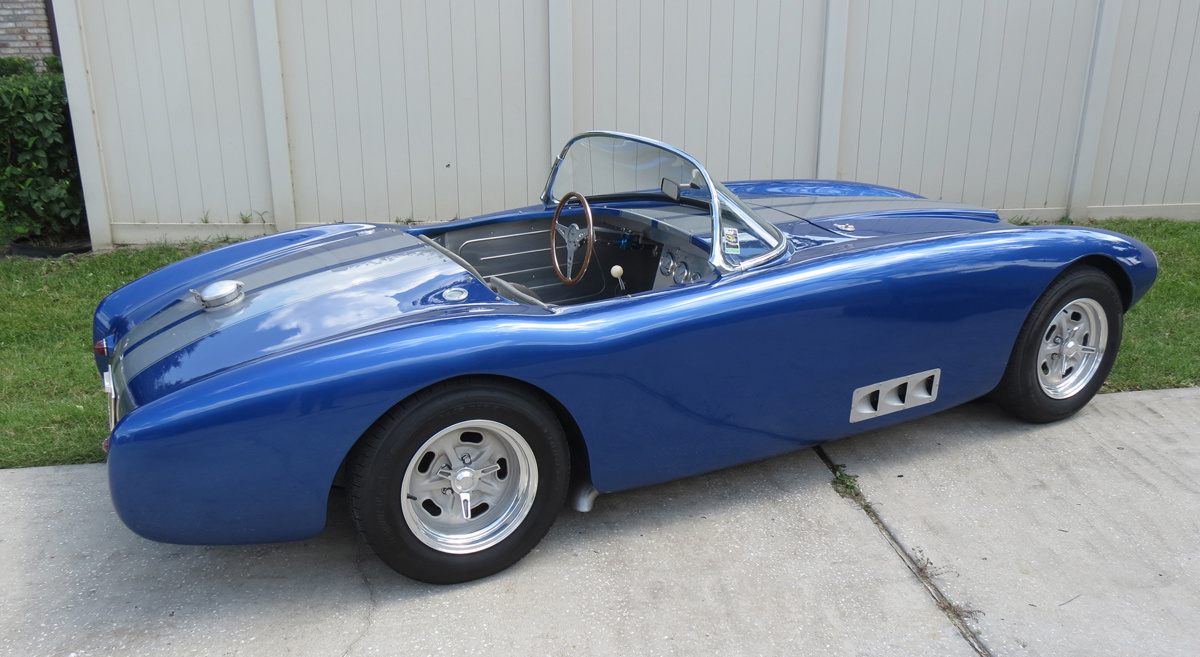 For those dreamers bold enough to answer those ads, the special roadsters they created were each unique interpretations of the same sports car theme: long, low, and lightweight. As some of the original literature produced by Byers to advertise the SR-100 states plainly, this was meant to be a decidedly American project: "Obviously, the answer to building an inexpensive sports car is to use a domestic engine and chassis. Other benefits besides low cost are accessible parts, near-overwhelming performance, and handling characteristics that can match or exceed those of most European sports cars."
For a comparatively scant price, Byers's team would layer woven extruded tubes of glass in a molded form, then mix and pour polyester resin and a catalyst to fix the sports car's shape inside the mold. Once cured, the craftspeople would trim the shell of any errant fibers, crate, and ship it via railroad freight from Byers's El Segundo, California, location to nearly anywhere in the country. The eager recipients would then join their new Special with a chassis and engine of their own choosing, essentially making each example a bespoke creation.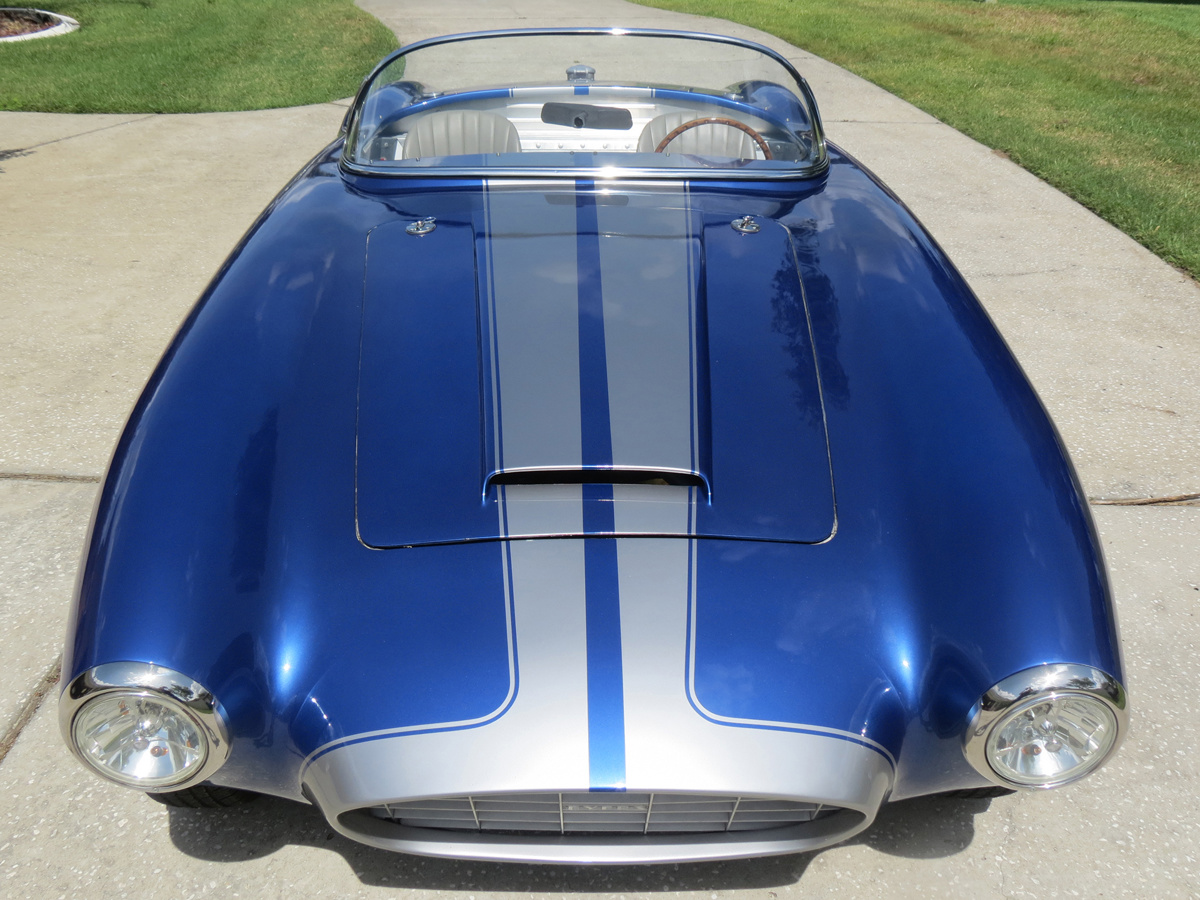 Builders of Byers Specials were essentially acting as both pre-war coachbuilders and post-war speed shops, defining their creations to such a degree that afterwards, their names became shorthand for the finished automobiles: The Rollie Langston Byers SR-100; the Snedeker Byers SR-100, for instance. The appeal of these Specials encompassed a broad swath of sports car fans, extending from the eager readers of advertisements in the final pages of auto periodicals, to the editors of those magazines themselves. After running a handsome Byers SR-100 on the cover of the February, 1957 issue of Road & Track with a provocative headline ("What Is It?"), Bond, who served as both owner and editor of the Los Angeles-based magazine, aligned his pocketbook with his pronouncements, declaring the Byers SR-100 was, "second-to none in sheer beauty," before ordering one of his own.
Even with the endless possibilities of replication offered by fiberglass, the hand-laid process that Byers employed to construct the body shells of his smart-looking roadsters was an intensive one. After years trying to expand his business, Byers decided to sell the rights to producing his namesake SR-100 and CR-90 sports cars to rival outfit Kellison. For Byers, fiberglass was equally applicable to the marine industry, and likely more profitable. By 1963, Byers had begun moving from El Segundo to Inglewood, launching another venture under his own name, selling both outboard and inboard speedboats at nearly triple the price of his sports car shells. Of the already-limited quantity of sports cars completed with Byers still overseeing operations, this example is one of approximately 25 produced between 1953 and 1961, with a scant 10 SR-100 sports cars estimated to survive. Of this rare group, this Byers sports car is certainly the most celebrated, not just appearing at prestigious concours d'elegance across America, but taking home well-deserved awards against difficult competition as well.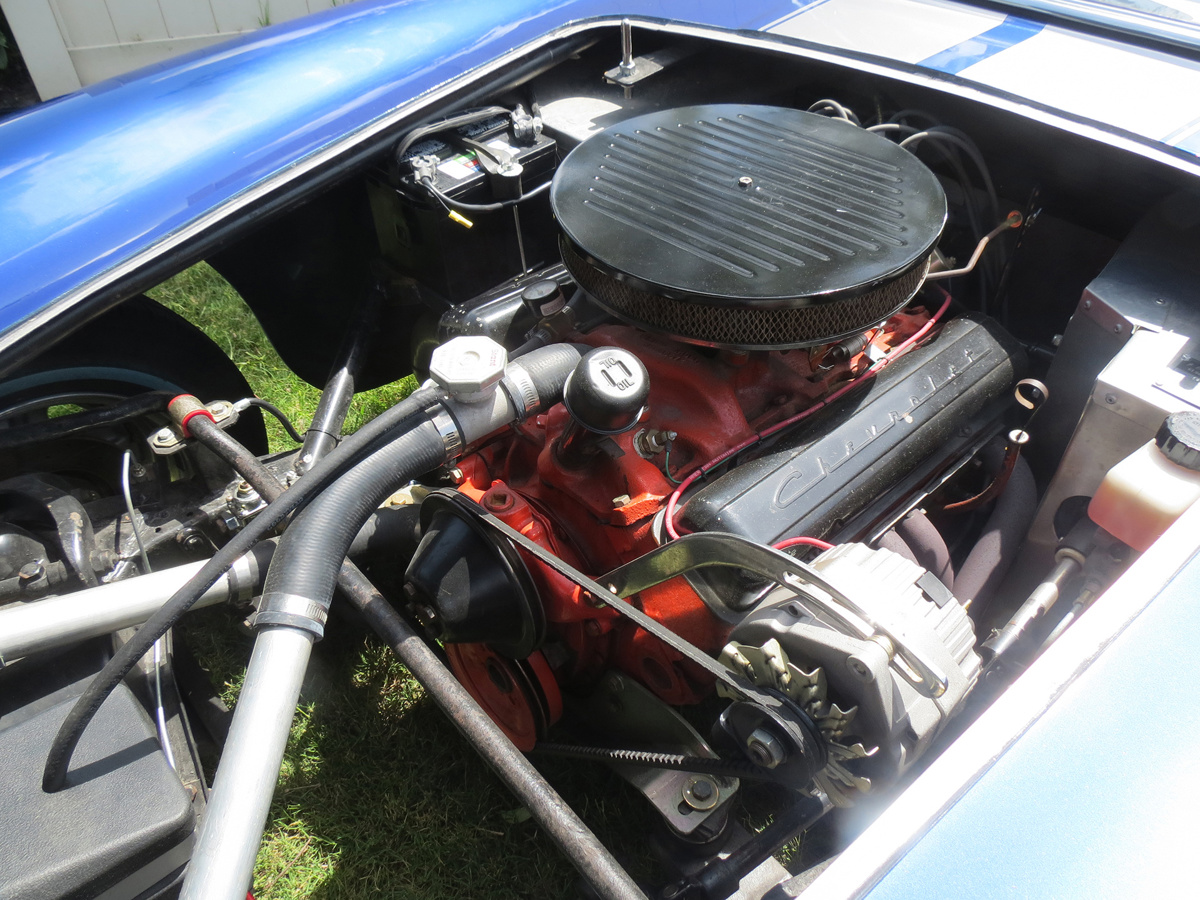 This example started life as recommended by the first step on Byers build sheet: with a 1949 Ford chassis that had been shortened by 14 inches for a wheelbase spanning 100 inches in total, the ideal length for a sport-racing car. Though Byers offered the SR-100 in two different variants—one with pre-cut doors and hinges attached—this example was intentionally set up with racing in mind, with no door cuts to stimy the stability of the body shell, nor spoil the clean shape that so attracted John Bond in-period.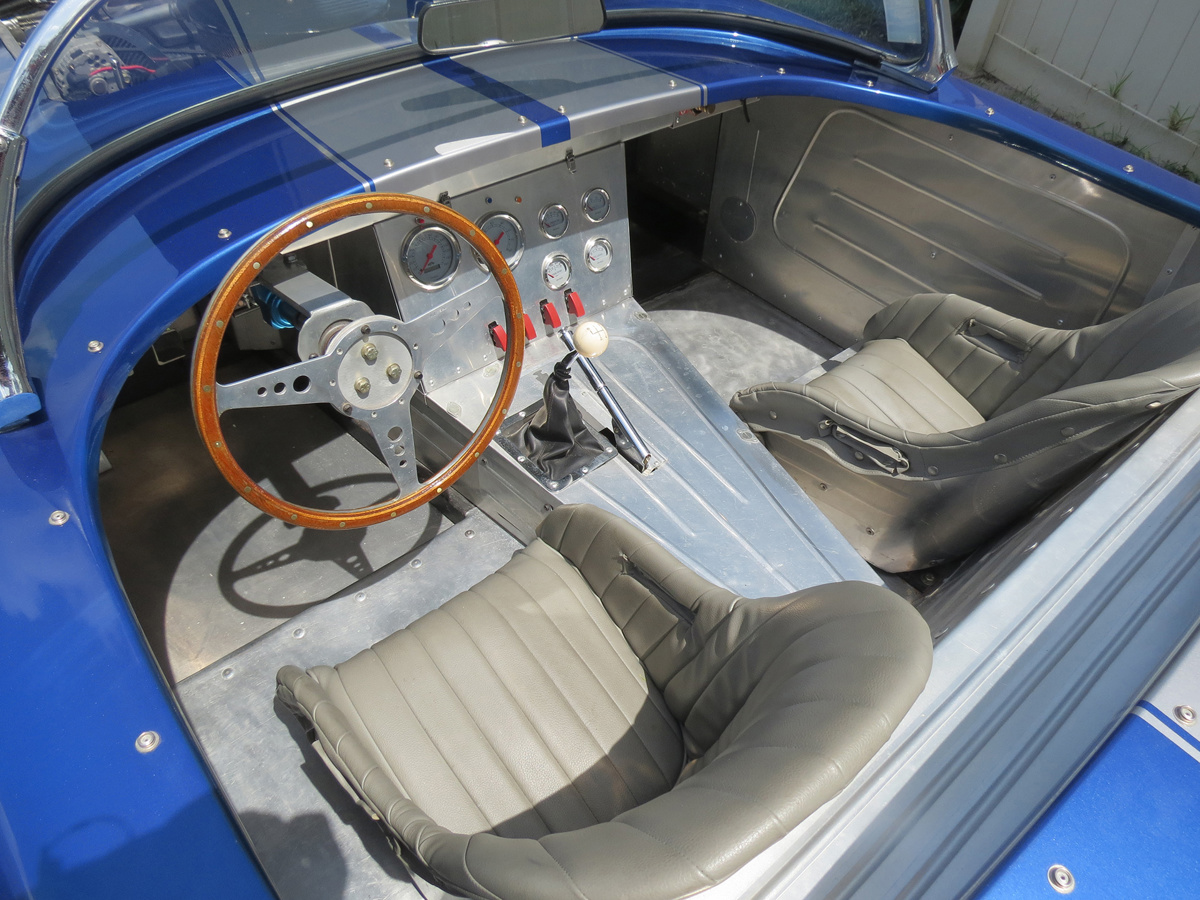 Treated to a ground-up, body-off restoration, this example retains its period-correct 265 cu-in Chevrolet Corvette powerplant to match its Corvette C1 windshield, two notable pieces of evidence in the timeline of this Special. Though Byers initially emphasized the low cost and wide availability of American-made engines and components, the second evolution of the C1 Corvette's eight-cylinder engine has itself become an uncommon commodity, making the originality of this powerplant an even more essential component to this all-American Special.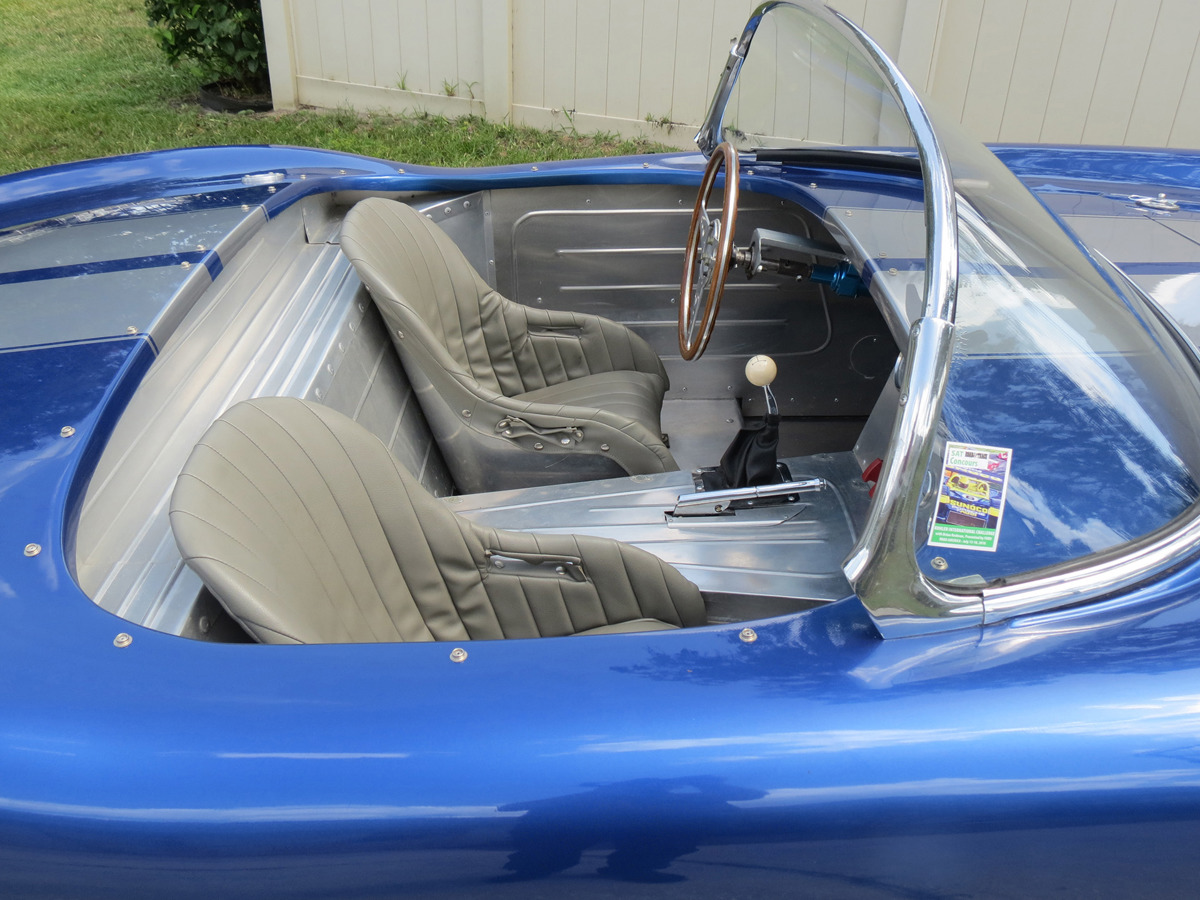 As alluded to previously, the finishing touches on this rare roadster were sufficient to secure its invitation to the show field of several concours d'elegance, including the 2008 Barrington Concours in Illinois, the Milwaukee Masterpiece Concours, and the prestigious Amelia Island Concours d'Elegance in 2010, where it took home the Buddy Palumbo Award for the best car restored by its owner. Perhaps in acknowledgment of its 1957 Road & Track cover appearance, this Byers SR-100 was also deemed worthy by the team behind the Amelia Island concours for a subsequent mention when they chose this example as the lead car in their feature program article on post-war American sports cars in 2015. Built with pride in America, still embodying the eternally cool California sports car, this celebrated, mid-century Special Roadster is far from being forgotten fiberglass.