We have recently completed a deep dive in terms of engine design in the discussion of arguably the first production V-6 motor in this gorgeous Lancia Aurelia B24S Convertible. However, doubling the cylinder count can only increase the sonorous output, so today's topic of conversation is about perhaps the ultimate in motorsports-grade engine noise: A naturally aspirated, front-mounted, V-12 motor made by Ferrari.
From their outset, engines made by Ferrari are set up differently than their contemporaries. For a start, instead of choosing the commonly accepted angle between the cylinder banks, Ferrari has always opted for a wider placement. Sixty degrees is generally agreed to be the optimal angle for a V-shaped engine, but Ferrari extended this to 65 degrees originally in order to fit larger carburetors between the banks. Because of the inherent balance in a V-12 engine, this minor change doesn't diminish the smooth response but instead creates the distinctive "overtone snarl" that has become a signature for Ferrari engines. Collectors have valued this raw sound, unique among modern powerplants, and perhaps no prancing horse is more sonorous than one prepared for motorsport, like this 2003 Ferrari 550 GTC heading to RM Sotheby's Paris 2022 auction: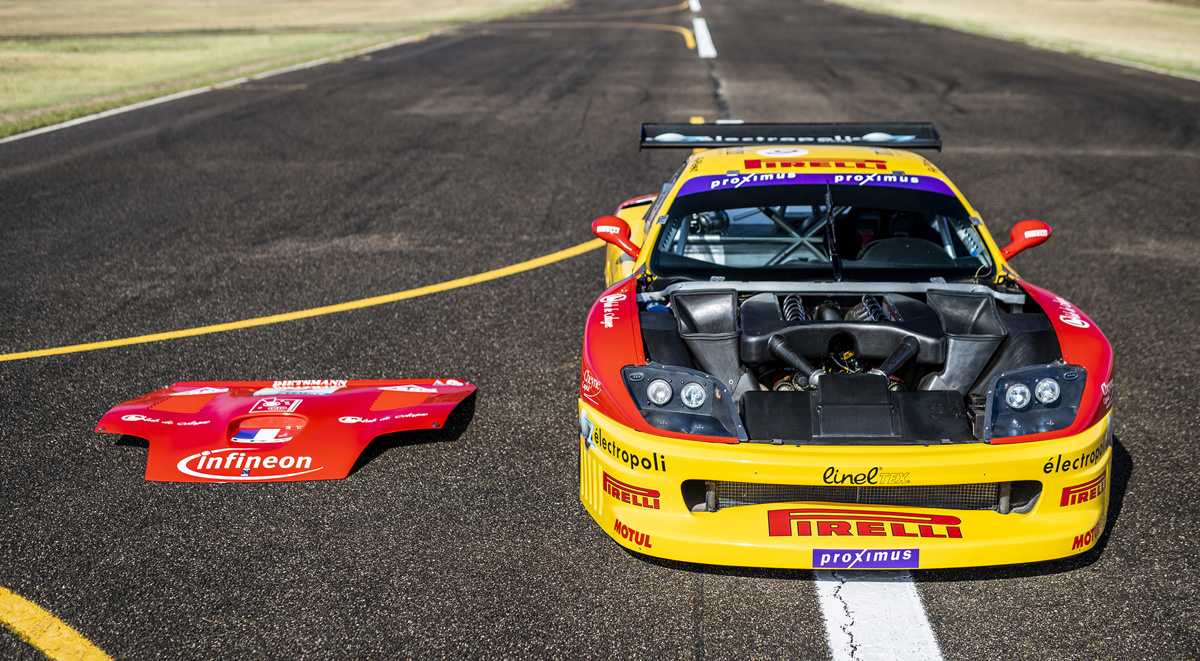 2003 Ferrari 550 GTC
Estimate: €2,000,000 - €2,500,000 EUR
When it debuted in 1996 under the leadership of Luca Cordero di Montezemolo, the Ferrari 550 Maranello was intended to be an elegant, grand touring machine in the lineage of fine Ferrari models in the past. And yet, from the beginning of his tenure at the company, Montezemolo's stated mission was to revive the Modenese brand's motorsport bona fides. With his previous resume, including stints on Lancia's HF Squadra Corse rally team, Montezemolo was perhaps more inherently receptive than typical corporate leaders when top Ferrari clients approached the company requesting that they make a motorsport variant of the new grand tourer.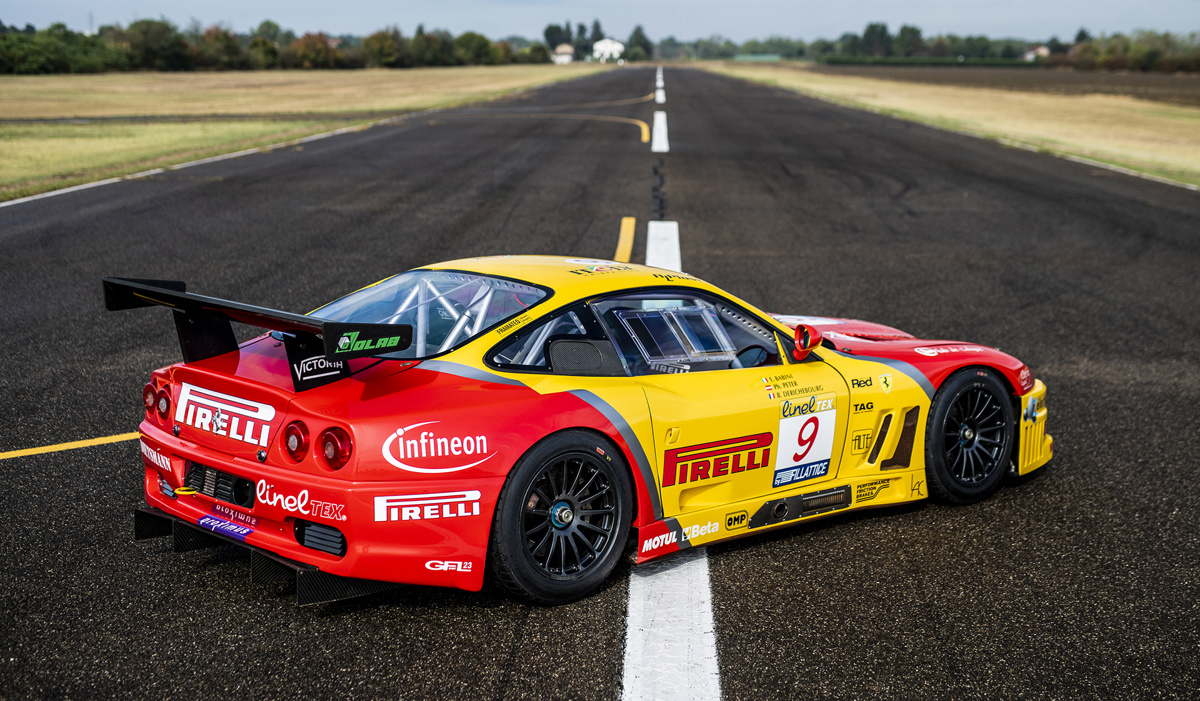 By this point in the early 2000s, the governing body of GT racing, the Fédération Internationale de l'Automobile (or FIA), had moved to limit direct manufacturer involvement in the racing category. Yet certain examples of the motorsport-spec 550 GTC were more supported than others. This example is one of a mere twelve that were constructed for all teams and one of a mere two that were considered to be raced by the factory. Built by the team that managed all the competition cars for Fiat, Alfa Romeo, and Ferrari—Turin, Italy-based N Technology Racing—and officially entered by the Monaco-based outfit JMB Racing, this 550 GTC is uncommon to its core.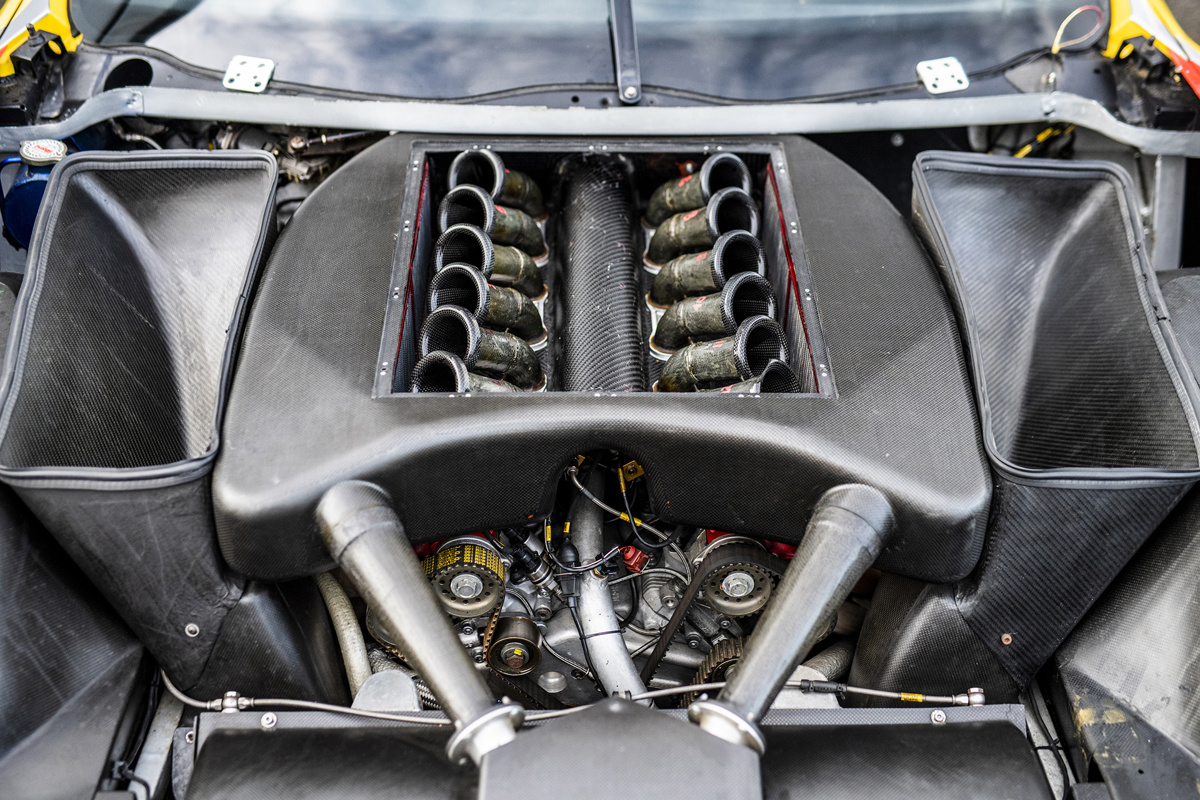 Underneath the carbon fibre body panels, the heart of this racing Ferrari is, without a doubt, its V-12 engine. MotorSport Magazine recently captured this example running at full throttle on a racetrack. Though the brief introduction is helpful, the main star of the video is the unmistakable sound of this twelve-cylinder engine; many commenters on the video prefer to skip ahead to hearing the engine by itself, unencumbered by commentary. With modern motorsport regulations pushing manufacturers to construct their powerplants for maximum efficiency rather than expressive noise, many feel like the FIA GT series represents a golden age for competitive driving; a perfect balance between production-based cars running at their maximum potential.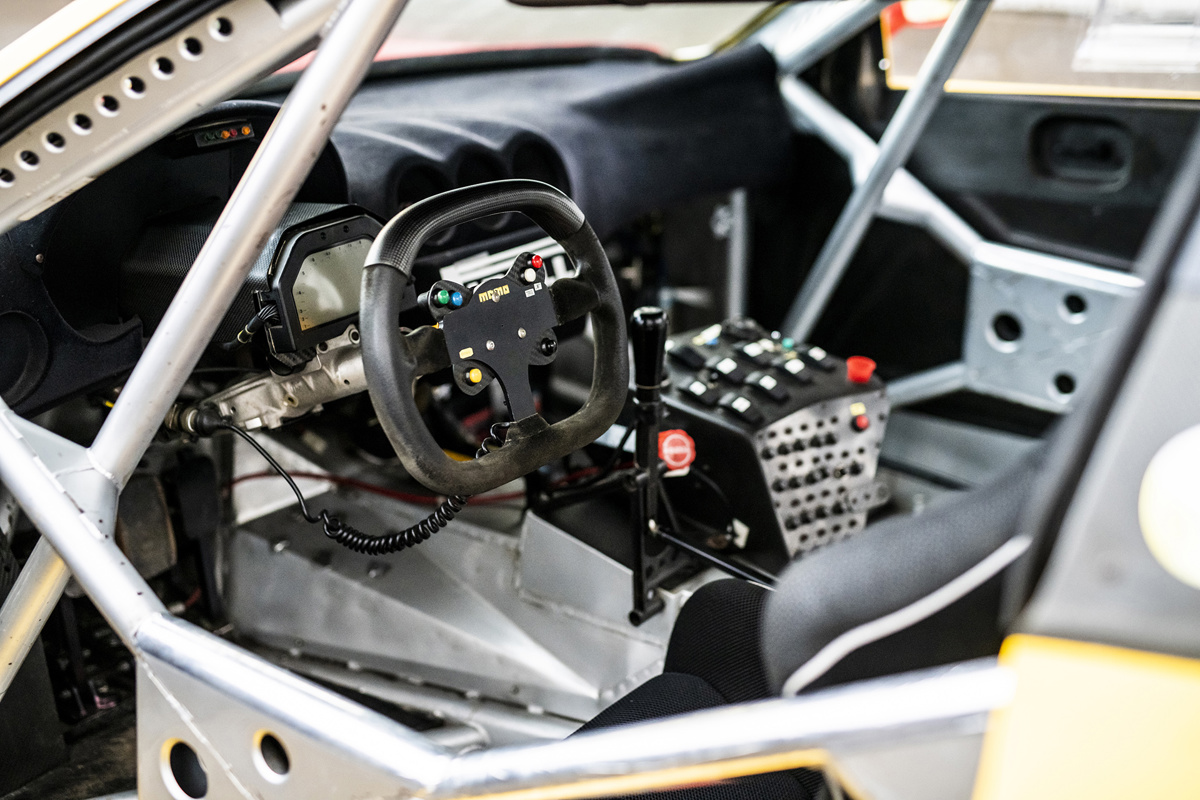 Inside this example, beyond its full roll cage, the purposeful cabin of a true race car is revealed. A square-shaped, Alcantara-accented Momo steering wheel greets the driver, as well as perhaps the ultimate driving accessory: A sequential-manual gearshift, allowing the pilot to fully control this tuneful, 6.0-litre, 600-horsepower twelve-cylinder powerplant. With sufficient noise to turn any racetrack into a concert hall.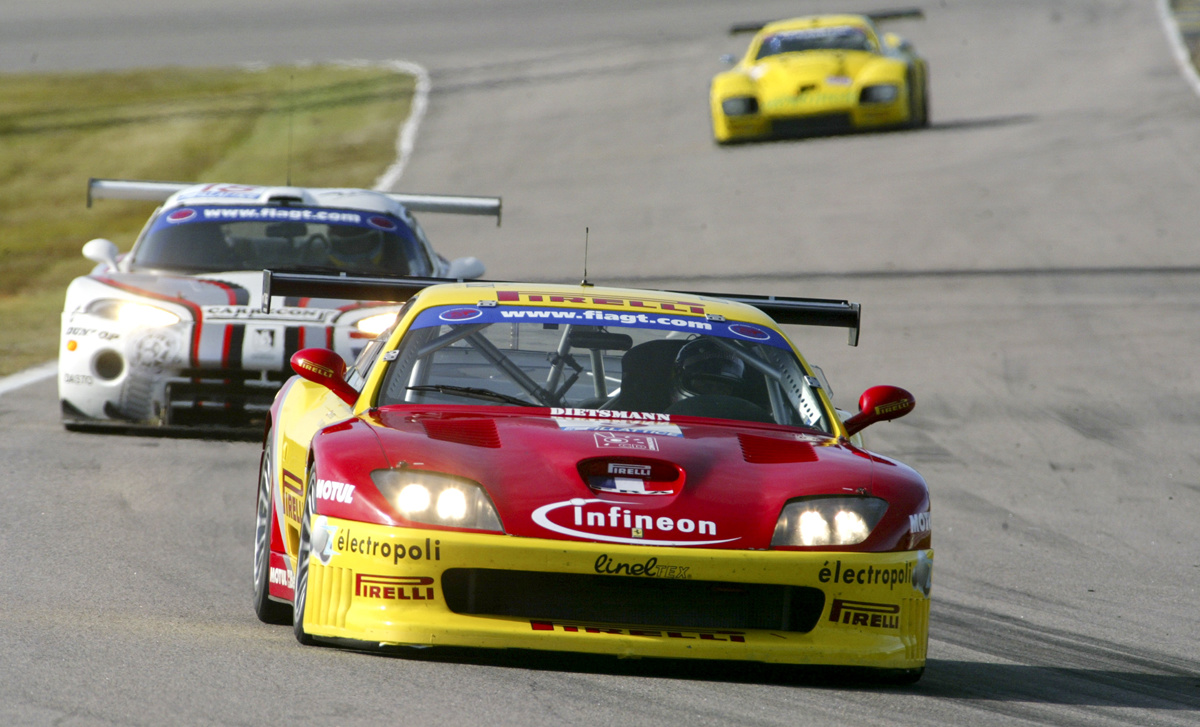 Image courtesy of Girardo & Co Archive
Recently restored to the original Pirelli livery in which it raced in the FIA GT series, this example is recognizable by its red-colored wing mirrors. Competition during the 2003 season was fierce, with GT models making up a majority of the top twelve in terms of winner's results. Piloted by Philipp Peter and Fabio Babini, this example's best result was a first overall finish in the ninth race of the series at Portugal's Circuito do Estoril.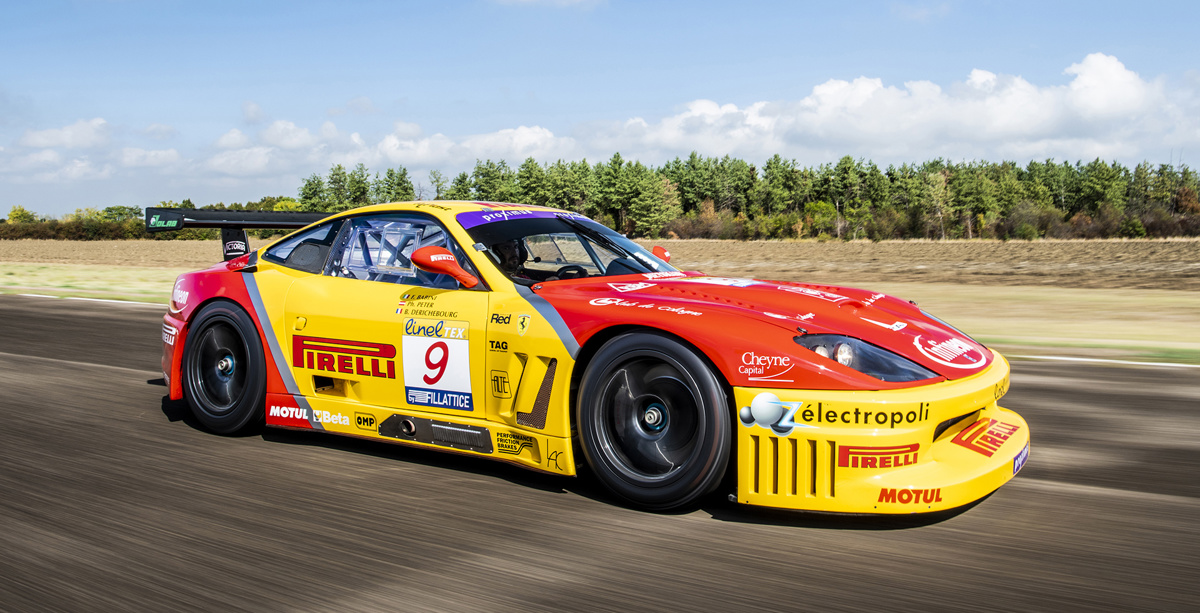 Fortunately for racing aficionados, rebroadcasts of this series have been preserved and can be found online. Though the commentary is in French, the racing is extremely thrilling and needs no translation. Fans of twelve-cylinder Ferrari automobiles will delight at seeing this example hold its own against its contemporaries from Saleen, Lister, and Porsche. American racing fans, too, will be intrigued to see the Dodge Viper GTS-R compete. This example also proved its mettle during the 24 Hours of Spa race, leading first overall after six hours.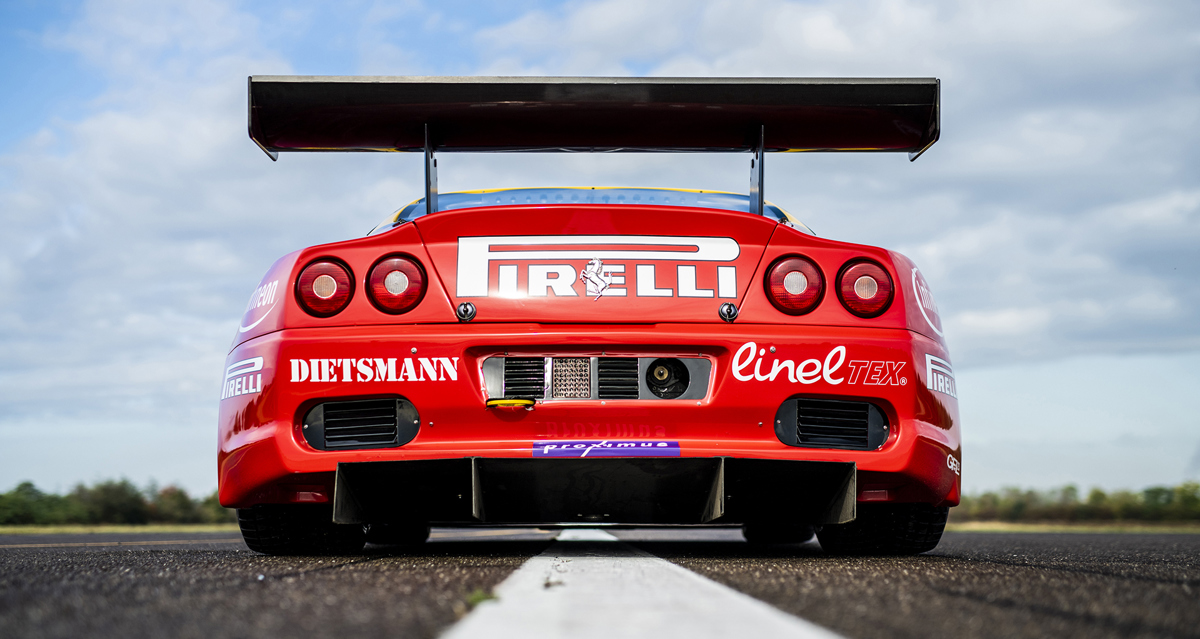 We have reached an appropriate conclusion for this truly exceptional racing Ferrari. For those who prefer their competition cars to be rooted in production-based vehicles, this example elevates that ethos to a new level. With its genuine rarity as one of a mere twelve made, surely Ferrari collectors will be keen to watch as this example crosses the block on 2 February 2022 at RM Sotheby's Paris auction. We will leave the last word to MotorSport, who labeled the 550 GTC, "arguably the car that made Ferrari fall back in love with GT racing."
For an extensive photoset and more information about this exclusive model, please click this link.