RM Sotheby's is proud to offer a diverse single-owner collection of 21 iconic automobiles from multiple decades, dubbed the Poster Car Collection, ranging from the iconic pre-war 1937 SS 100 Jaguar 3½-Litre Roadster to revered sports cars from the 1950s and '60s and sought-after supercars from the 1990s. Car Specialist Will Smith comments "Quite literally, it is the ultimate in 'Poster Cars'—there's something here from every decade of 20th-century post-war motoring that tugs on the heartstrings of those who grew up with the cars, often having admired them in visual form on our walls as young enthusiasts."
The Poster Car Collection joins more than 80 blue-chip motor cars at RM Sotheby's Paris collector car auction held 5 February 2020 during the world-famous Rétromobile week.
Scroll down to explore ten examples of the incredible automobiles offered from the Poster Car Collection.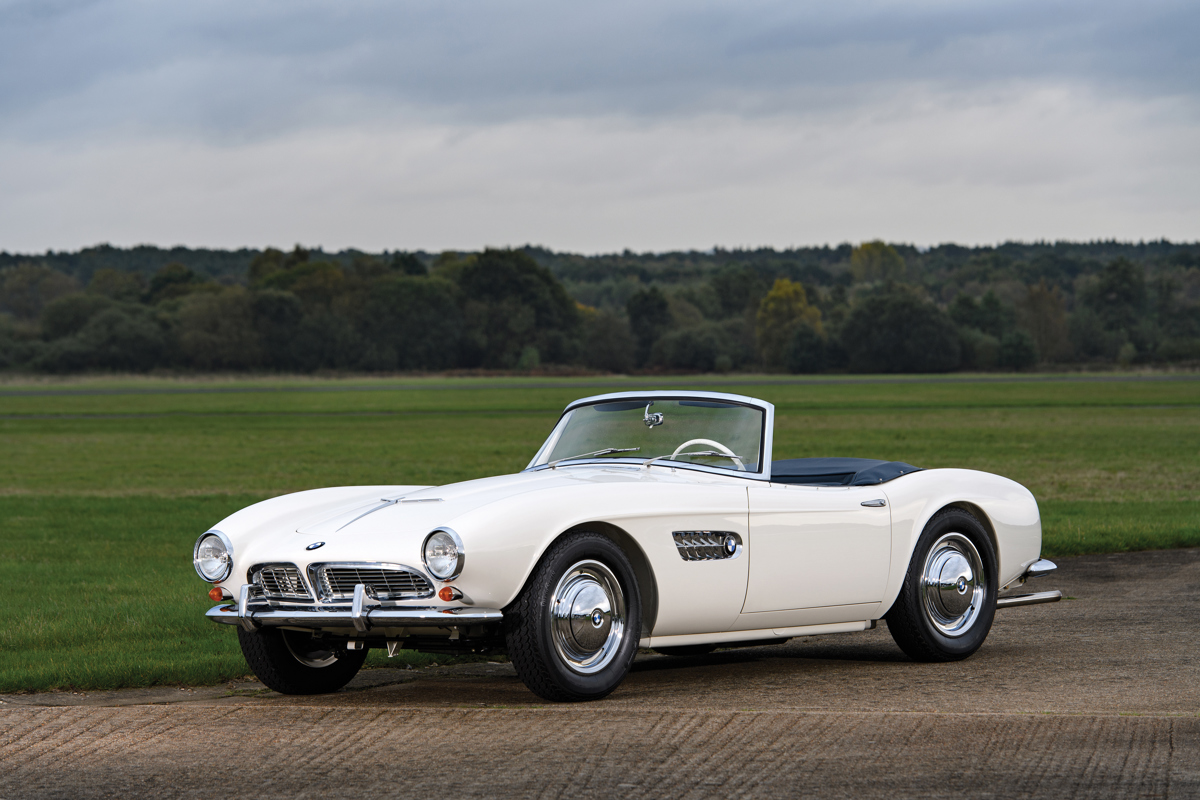 1958 BMW 507 Roadster Series II
Estimate €1,750,000 - €2,250,000 EUR
The BMW 507 roadster is arguably the most beautiful BMW ever designed, with perfect roadster proportions and curvaceous, lightweight coachwork penned by Count Albrecht von Goertz. A total of 252 507s were sold between 1956 and 1959, of which just 34 were exported to the United States and owned by celebrities ranging from Elvis Presley to racing driver John Surtees. This Series II example has been under the care of one of America's foremost BMW collectors for 28 years before being acquired by the current owner, who recently commissioned a thorough restoration by BMW to its factory appearance. Notably, during the restoration, an original glove compartment panel was retained which has the signature of Count Albrecht von Goertz.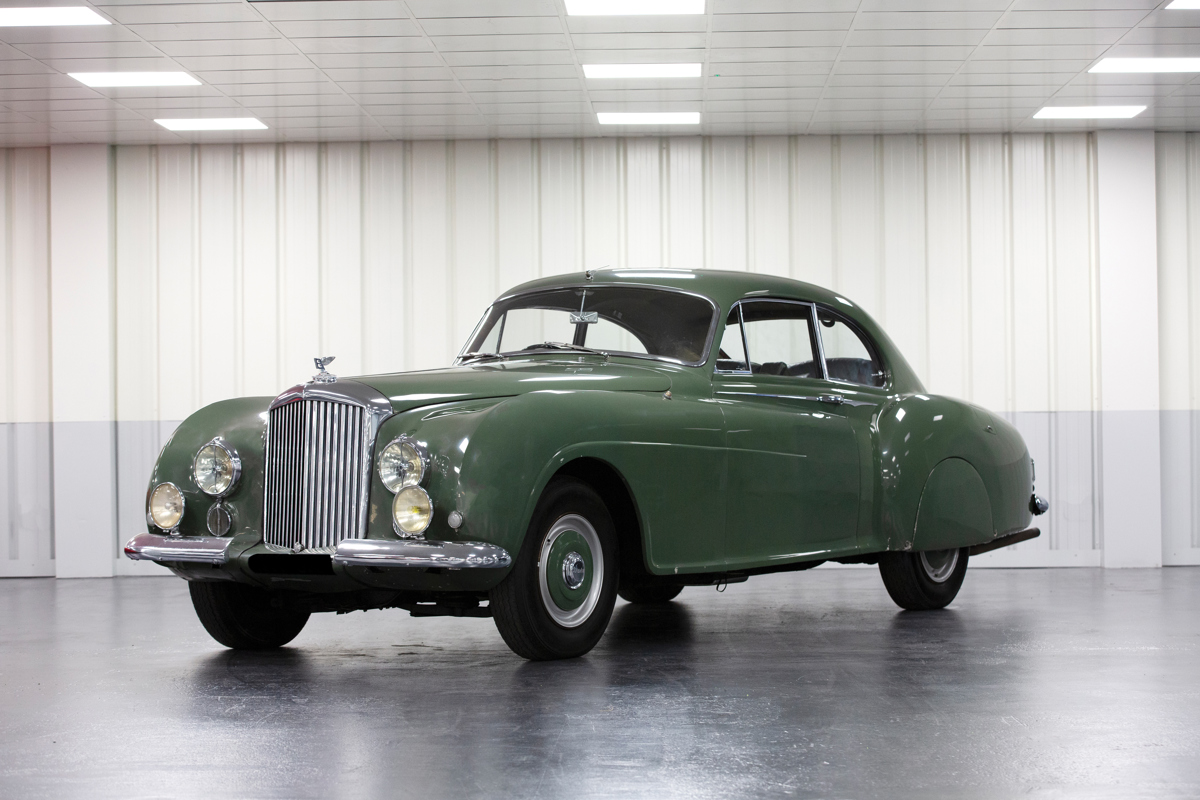 1953 Bentley R-Type Continental Sports Saloon by H.J. Mulliner
Estimate €700,000 - €800,000 EUR
Presented in its original colors of Smoke Green paint over a Grey Green interior, this example of Bentley's R-Type Continental Sports Saloon was purchased by Rt. Hon. Alan Clark MP, a respected Bentley enthusiast and British Member of Parliament. Throughout his ownership, Mr. Clark never performed any cosmetic restoration, as he was a firm believer in retaining originality. Its most recent owner commissioned a round of refreshing in 2007, ensuring that chassis BC15B continues to present beautifully and in excellent mechanical and largely original condition.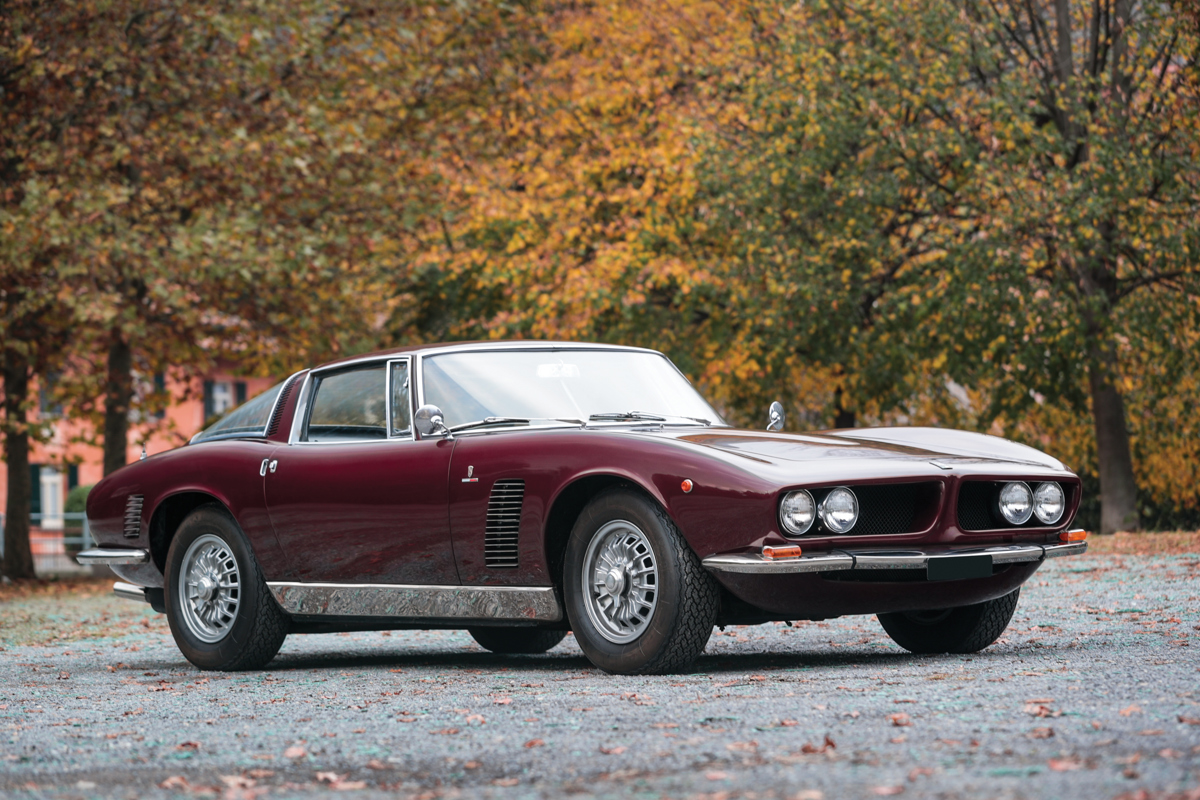 1967 Iso Grifo GL Series I by Bertone
Estimate €200,000 - €250,000 EUR
The 68th example of 200 Iso Grifo GL Series I models built was delivered new to Bobby Hatfield, one of the original singers of the famed rock 'n' roll band the Righteous Brothers, as confirmed by a placard affixed to the dashboard. Hatfield commissioned the legendary car customizer George Barris to finish the exterior, which is believed to have been metallic gold, as suggested by paint samples found during a later bare-metal restoration in 2005.
1981 Ferrari 512 BB
Estimate €170,000 - €200,000 EUR
Pininfarina's Leonardo Fioravanti penned the angular, wedge-shaped design of the Berlinetta Boxer, a sleek mid-engined sports car whose shape would come to define some of the most notable Ferraris of the era. This extremely original example comes from 34 years of single ownership and received extensive mechanical recommissioning in 2016, including a full engine-out service and replacement of the cam belts and clutch. With only 820 km from new, it is one of the lowest-mileage 512 BBs in existence.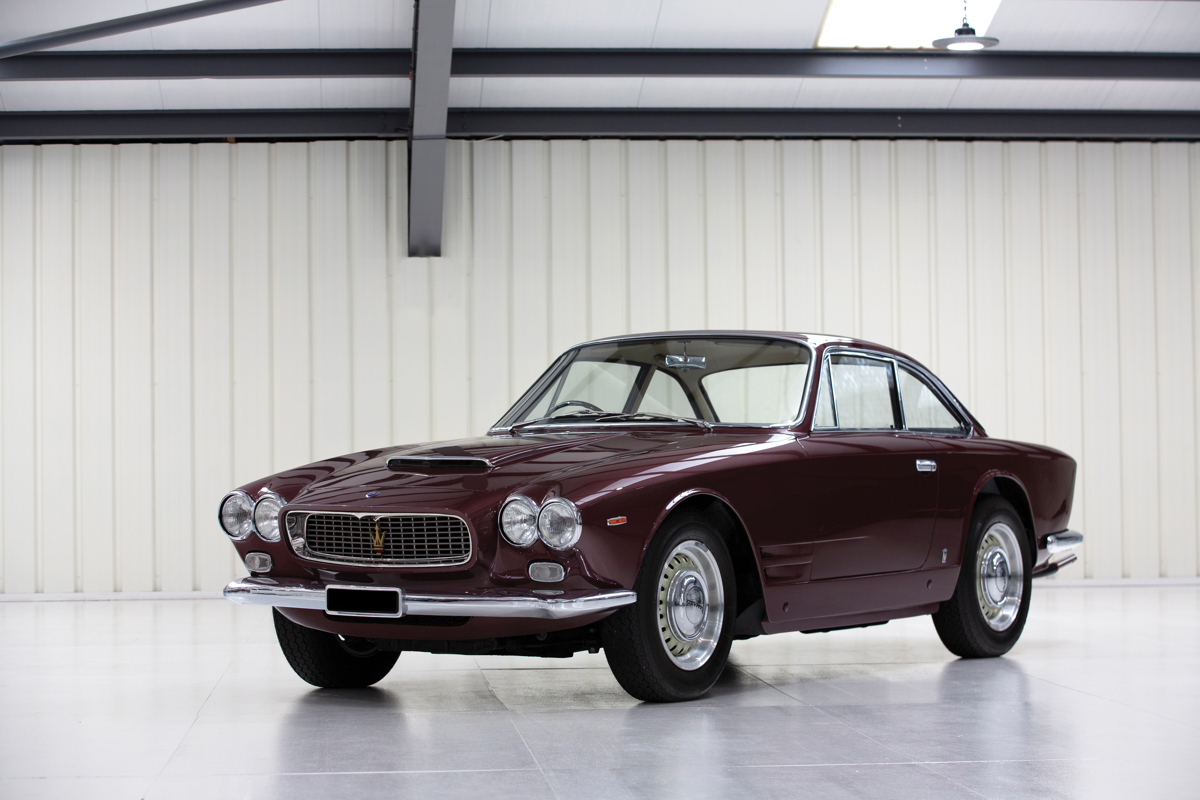 1963 Maserati Sebring 3500 GTi Series I by Vignale
Estimate €150,000 - €200,000 EUR | Offered Without Reserve
One of only 351 first-series examples of the Maserati Sebring, this example is one of just 35 built to RHD specification. It was fitted with Maserati's fuel-injected 3.5-liter inline six-cylinder engine and ZF five-speed transmission. A bare-metal restoration was performed in 2013 by a Maserati specialist in Italy to return it to its lovely original color scheme of Rosso Cordoba with white leather, as well as a complete mechanical overhaul.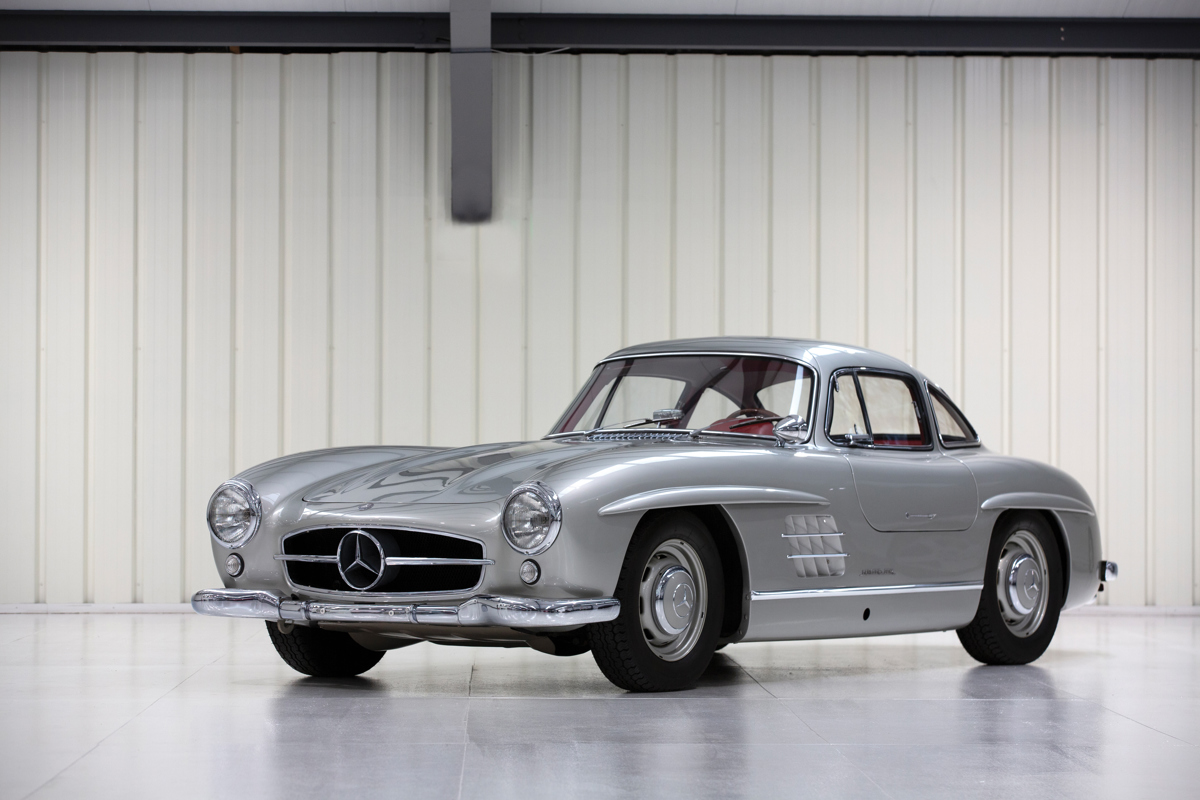 1954 Mercedes-Benz 300 SL Gullwing
Estimate €800,000 - €1,200,000 EUR
The Mercedes-Benz 300 SL Gullwing is undoubtedly one of the most iconic and easily recognizable automobiles of all time, but few have a history as rich as this example. It is among the earliest Gullwings delivered to a private customer and the first to be delivered to Sweden, where it was campaigned by its first owner in numerous races, including the Rally of the Midnight Sun and the 1955 Helsinki Grand Prix. The same year, it set a Swedish ice race record on Lake Varpen, achieving 188.8 km/h. In recent years it passed through the collections of two prominent German enthusiasts and participated in the Mille Miglia Storico on two separate occasions.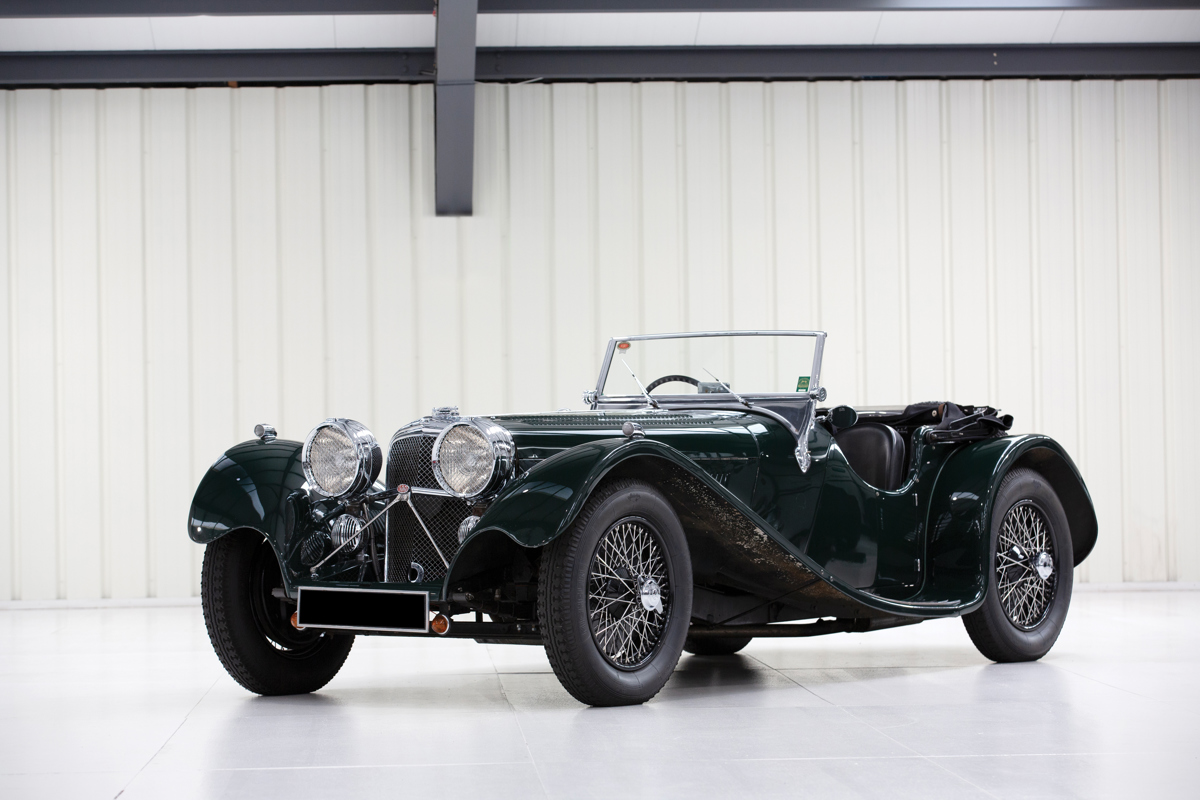 1937 SS 100 Jaguar 3½-Litre Roadster
Estimate €350,000 - €400,000 EUR | Offered Without Reserve
This example of the SS 100 3½-Litre Roadster is an icon of pre-war designs and one of only 118 ever built. Following an extensive restoration by a recent owner in Germany, which included a complete engine rebuild and a color change to British Racing Green, it was prepared to compete in vintage rallies and historic events. It has completed the Flying Scotsman rally in both 2011 and 2014, as well as events in Germany, Italy, and the Czech Republic. It remains highly eligible for numerous events throughout Europe and would be an ideal addition for any collector who would enjoy continuing driving it to its fullest.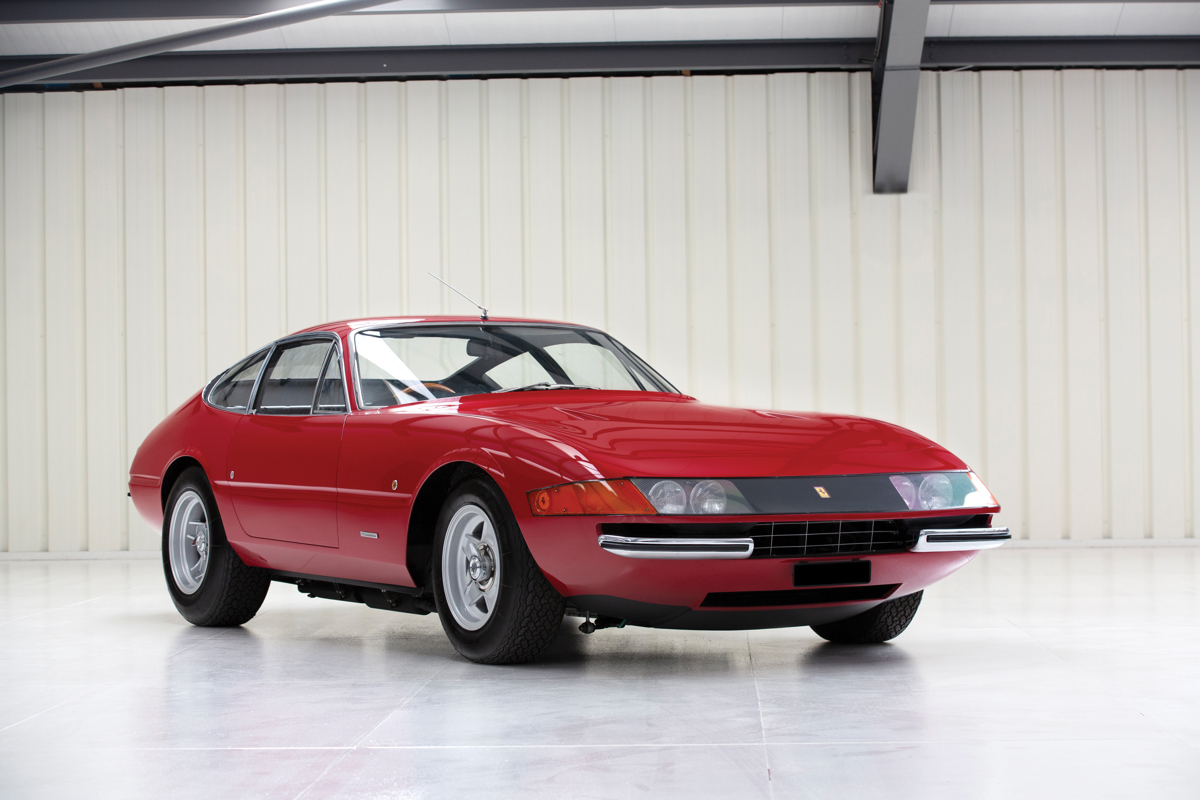 1970 Ferrari 365 GTB/4 Daytona Berlinetta by Scaglietti
Estimate €450,000 - €550,000 EUR
Pininfarina penned radical new styling for the successor to the 275 GTB/4, replacing the smooth, curvaceous lines with aggressive, angular styling while retaining the familiar two-seater Berlinetta silhouette. This lovely Rosso Bordeaux example has been beautifully restored and well documented throughout its ownership. Chassis 12841 is among the earliest right-hand-drive Daytonas completed and was the third RHD example registered in the UK. Following 25 years of single ownership in New Zealand, the Daytona returned to the UK, where it underwent a comprehensive restoration. It has been certified by Ferrari Classiche, certifying that the original engine was retained and a correct replacement transmission has been fitted.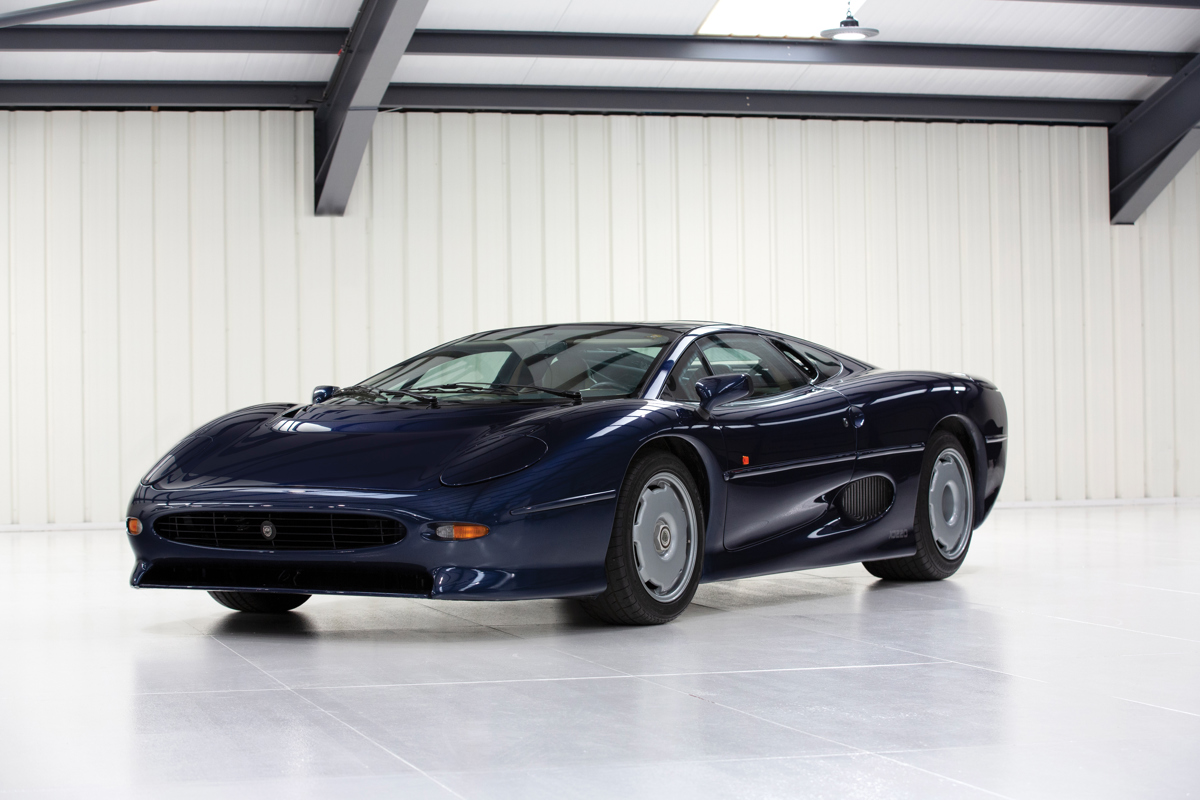 1992 Jaguar XJ220
Estimate €300,000 - €350,000 EUR
The XJ220 was the result of Jaguar's engineers' and designers' "after-hours project," as they felt the current offerings left too great a divide between what was being raced and what was actually on the road. The resulting XJ220 became the long-standing record holder as the world's fastest supercar, with a recorded 217 mph top speed. This example is possibly the lowest-mileage XJ220 in existence, showing less than 850 km from new. It is the perfect opportunity to acquire a nearly new example of this rare and iconic supercar.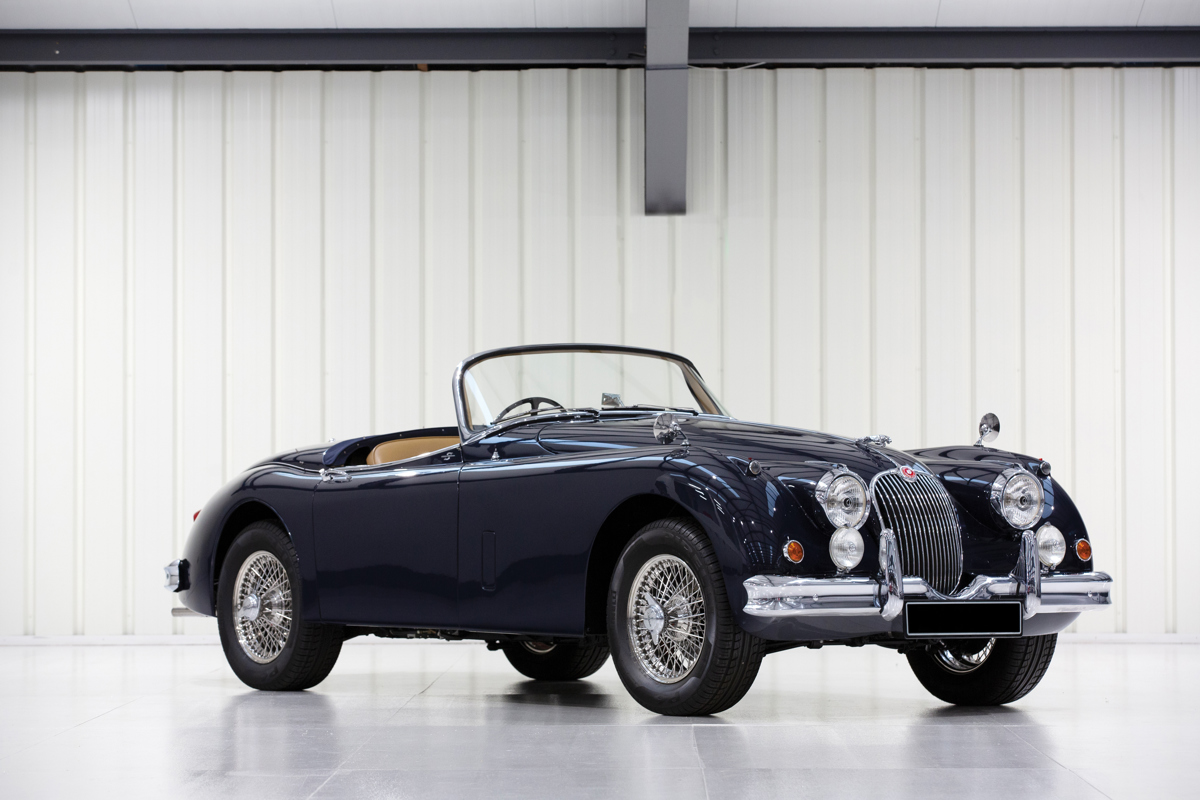 1959 Jaguar XK 150 S 3.4 Roadster
Estimate €140,000 - €180,000 EUR | Offered Without Reserve
Jaguar's dominance in motorsport was at its peak in the 1950s, having conquered Le Mans in 1951, 1953, 1955, 1956, and 1957. The XK 150 S was launched as a roadster aimed at the American market, featuring a race-bred engine with a proven straight-port cylinder head matched to a competition clutch and lightened flywheel. This example was delivered new in Carmen Red with a matching red leather interior with fawn soft top. Today it has been restored by marque specialists in a gorgeous dark-blue-over-beige color scheme and retains its original bodywork and engine.