Red, or more accurately Rosso Corsa, is a color that has been integral to the Ferrari story since their first model. Though the 125 S from 1947 wore a shade that is perhaps a bit darker than prancing horse enthusiasts are used to today, with its red coat of paint, the first Ferrari was representing Italy on its exterior. And yet, by the 1960s Ferrari was an international company, producing road cars as well as racers, intended for sale all across the globe. With competition within their native nation heating up in 1963 with the establishment of worthy rival manufacturer Lamborghini, Ferrari must have sensed the need for expansion in order to stay dominant.
Watching period film reels from the 1963 Geneva Auto Show, where this Series III Ferrari 250 GTE 2+2 debuted, one can sense the challenge at hand for Ferrari. At the same show, Mercedes-Benz unveiled their all-new SL 'Pagoda,' a model which would immediately gain credibility with the grand touring set. For their part, Ford showed their Mustang I Roadster concept, a flashy showpiece with flip-up headlamps and a mid-engine configuration. To beat both these iconic companies, Ferrari had to be at once conservative and progressive, showing advanced engineering and styling with staying power. An early star for Ferraristi from RM Sotheby's Arizona 2022 auction, this 1963 Ferrari 250 GTE 2+2 Series III represents the best of both worlds: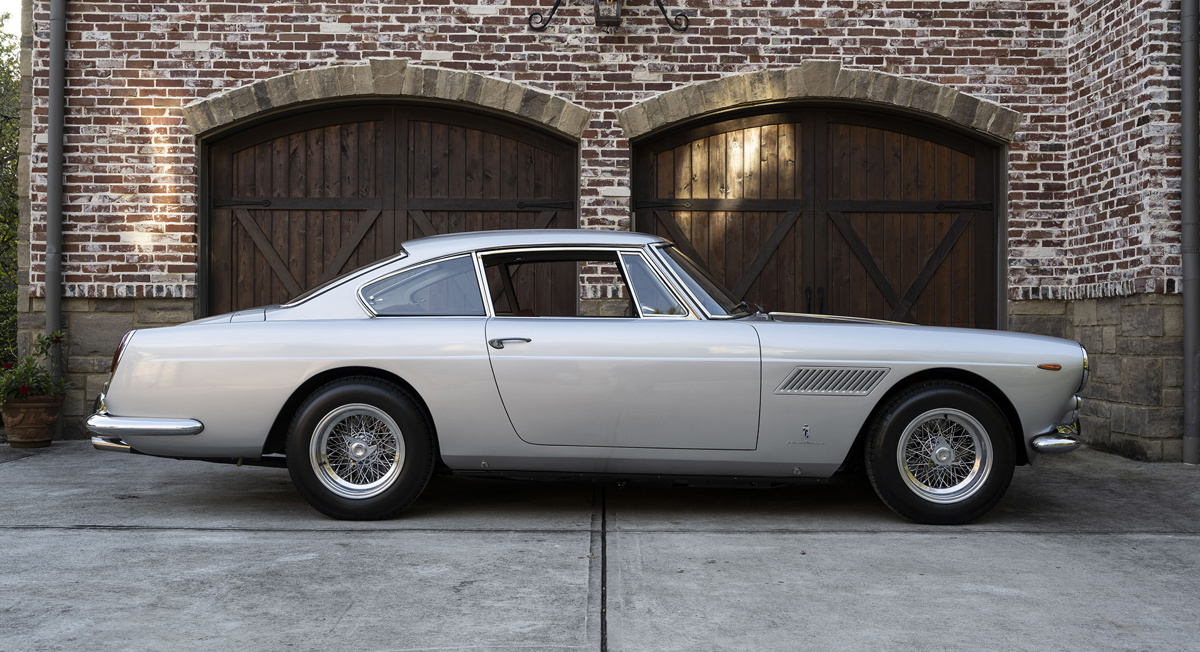 1963 Ferrari 250 GTE 2+2 Series III by Pininfarina
Estimate: $425,000 - $525,000 USD
First of all, any truly timeless car starts with a stunning silhouette. Riding on a chassis similar to the one underpinning the legendary 250 GT LWB "Tour de France," this sprightly two-door coupe shows what Ferrari could accomplish even with a relatively practical vehicle type. In a past move that echoes the much-rumored upcoming Ferrari SUV, Enzo wanted to endow this model with the ability to transport more than two people at a time. Though there were a handful of one-off, coachbuilt Ferrari examples built previously with a rear seating configuration, this model was the first dedicated four-seat production car made by the Modenese firm.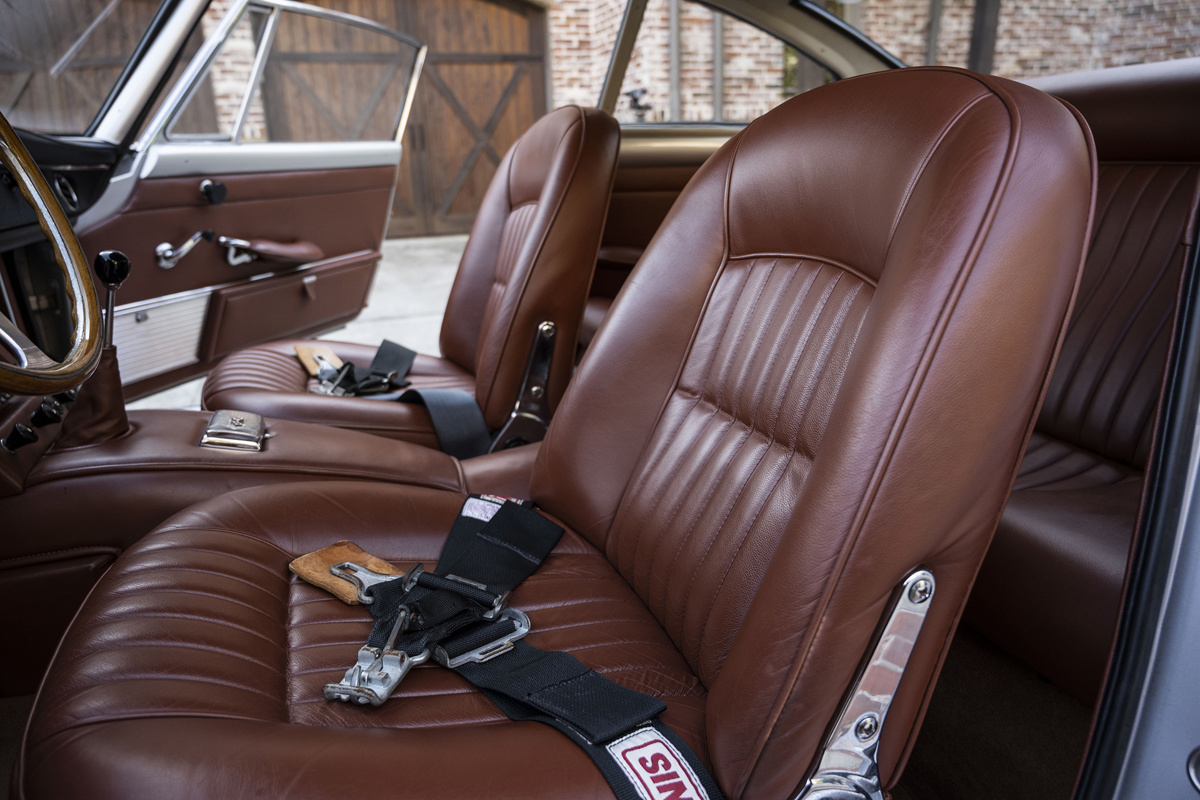 In the period brochures advertising the car, Ferrari took great pride in the aerodynamic studies that produced this grand touring model. "The smooth, plain hood, without air intake, tapers off towards the front end so as to increase the adherence of the car to the road when running at very high speed." With a stated maximum velocity from its famous 3-litre, 240-horsepower, V-12 'Colombo' engine capable of producing in excess of 150 mph, certainly this was one of the fastest modes of ground-based transportation for the period.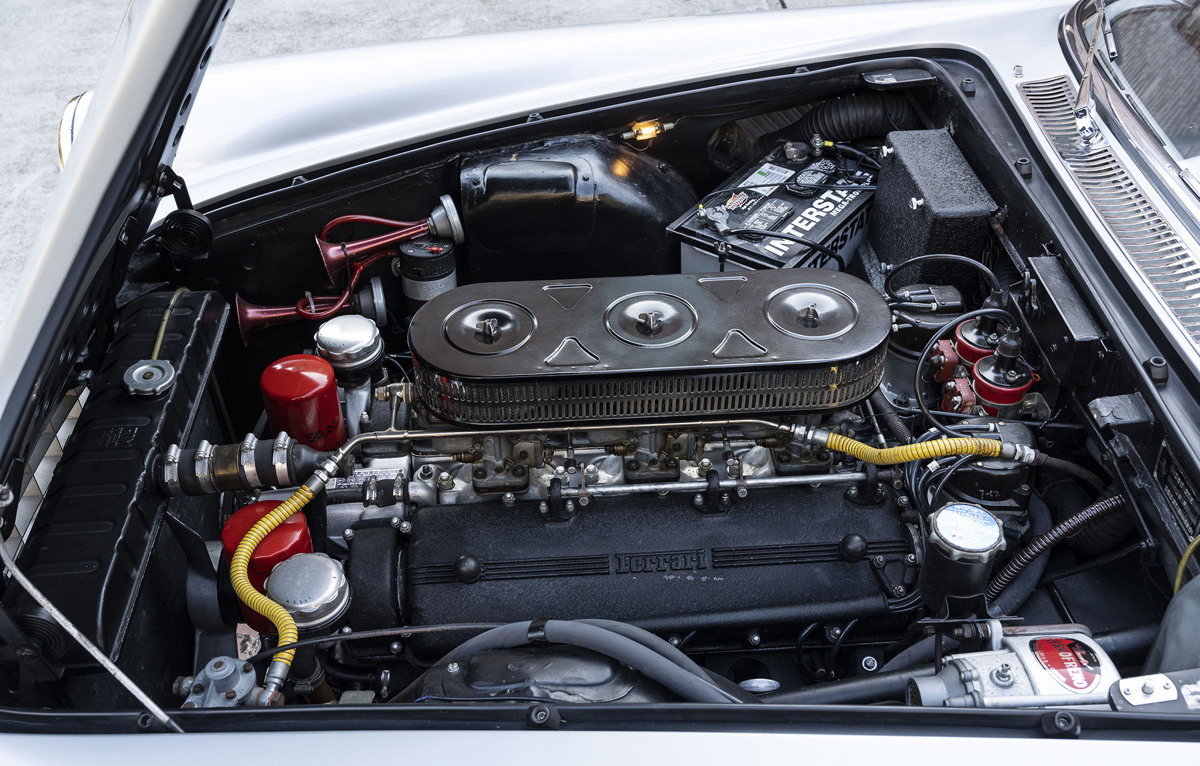 With a manufacturer's stated curb weight only "around 80 kg" more than a 250 GT Coupé and Cabriolet (another fact for which Ferrari was justifiably proud), the power-to-weight ratio of this mid-century example is extremely sporting for a four-seat model. Consider that the Ferrari, with its luxurious Mahogany Connolly leather interior and twelve-cylinder engine, weighs about the same as a modern Toyota GT86 but produces more horsepower. With its roofline subtly raised in order to accommodate rear seat passengers, the 250 GTE 2+2 is perhaps the best way to experience the magic of a mid-century Ferrari with three of your close friends.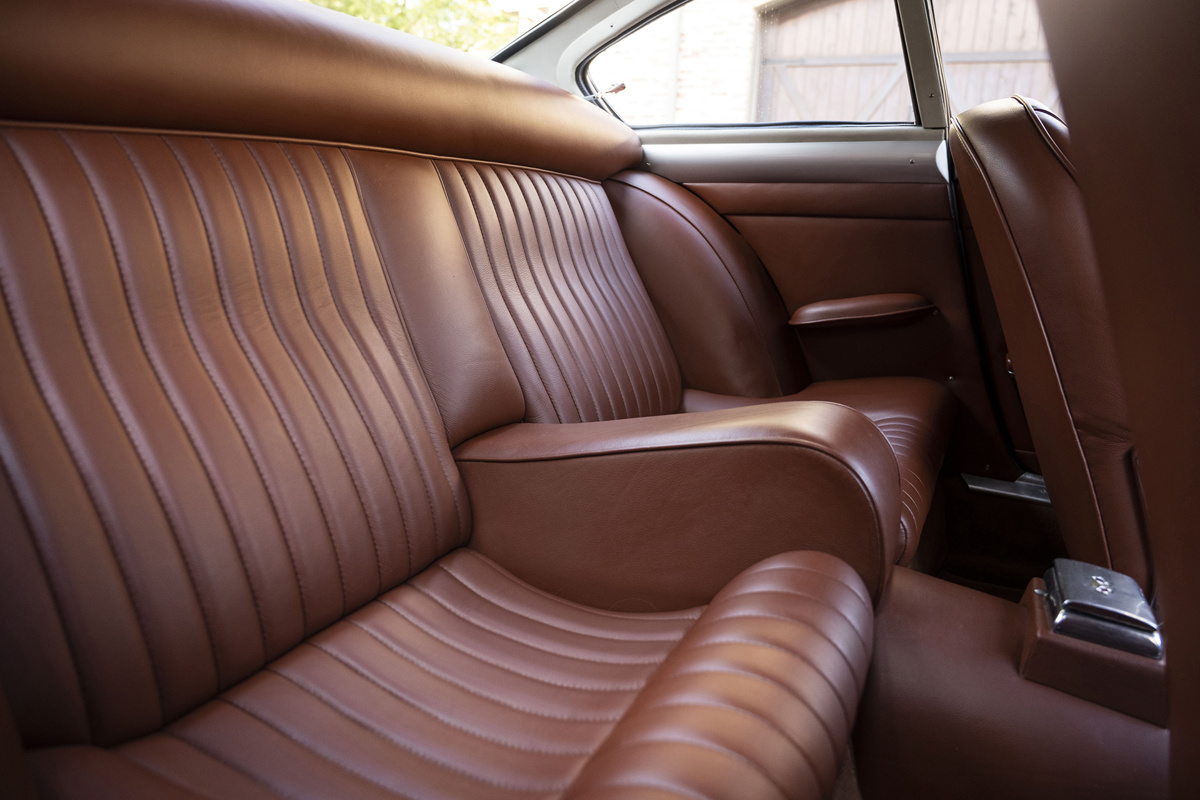 Backseat passengers, as was the custom in luxury cars of the time, received their own chrome-plated ashtray. A generous rear armrest separated the two rear seats. Another of the 250 GTE 2+2's features about which Ferrari was particularly proud was the airy cabin created by the Pininfarina-built body. "The roof and rear are perhaps, from an aesthetic viewpoint, the most noteworthy features of the car; in fact, the roof, thin, slender, and endowed with an almost total luminosity, harmoniously blends with the tail, forming a single compound."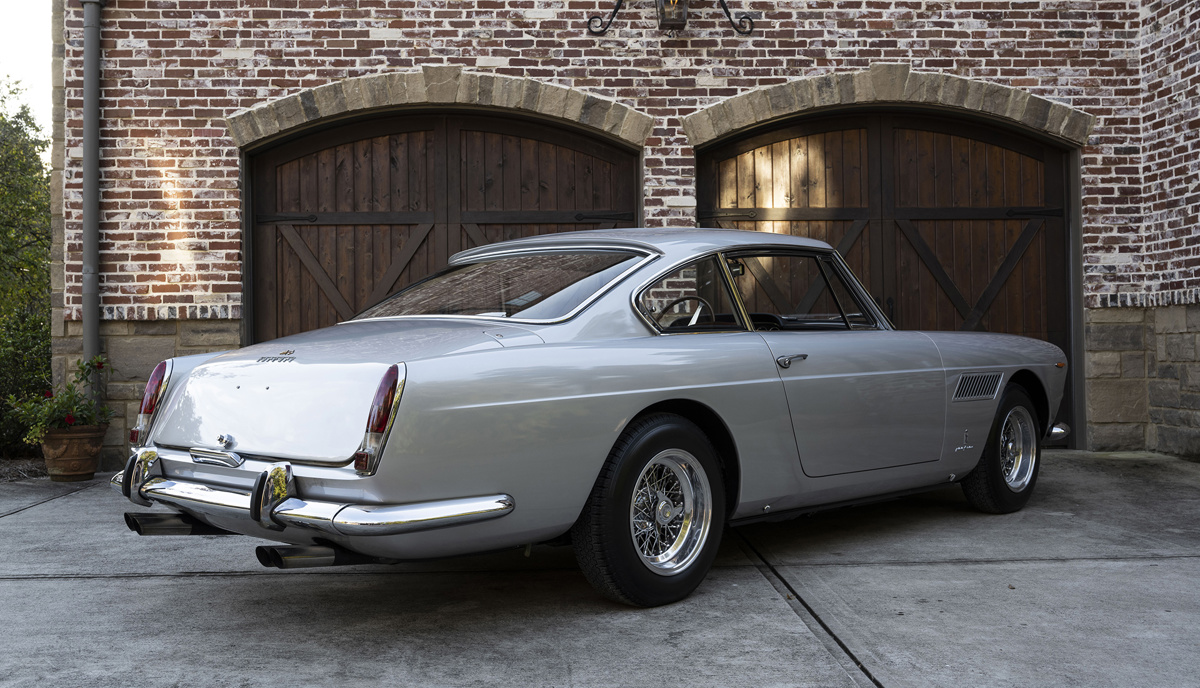 Naturally, the benefit of every classic sports car is being able to experience what vehicles were like before the advent of design-hampering governmental regulations. The airy A- and B-pillars on this example not only make the interior a pleasant place for passengers but also allow for the driver of this fine Ferrari to see more of the road without obstructions. No wonder, then, that early 1960s motoring enthusiasts gravitated towards the practical configuration; according to Ferrari, "the 2+2 concept proved to be extremely popular, accounting for about two-thirds of the total Ferrari 250 GT road car production of the period."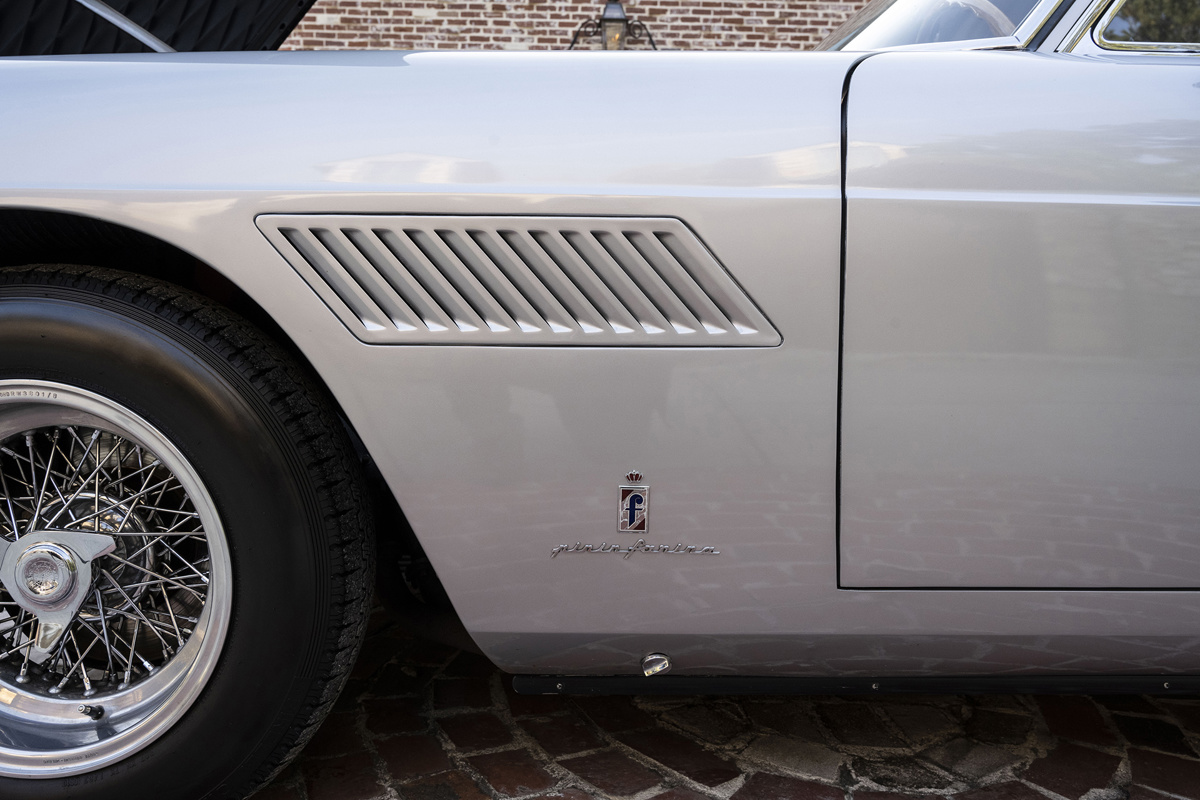 Equipped with a handsome set of lightweight, alloy Borrani RW3801 wire wheels, this example is equal parts grand tourer and sports car. Perhaps befitting this dual nature, its most recent owner has spent the time necessary to prepare it for overland rallies and touring events in a variety of locations. In 2012, it completed the Copperstate 1000 in Arizona. It has twice participated in Rich and Jean Taylor's Mountain Mille through Virginia and West Virginia and also completed the Smoky Mountain Mille in North Carolina as well as numerous editions of One Lap of the Mountain in North Carolina. At the 2013 Euro Auto Festival in Greer, South Carolina, it was awarded Best Italian Car, Best Ferrari, and Best in Show, and in 2015, it appeared on the cover of the Ferrari Club of America News Bulletin. Service receipts from 2010-2019 accompany the sale.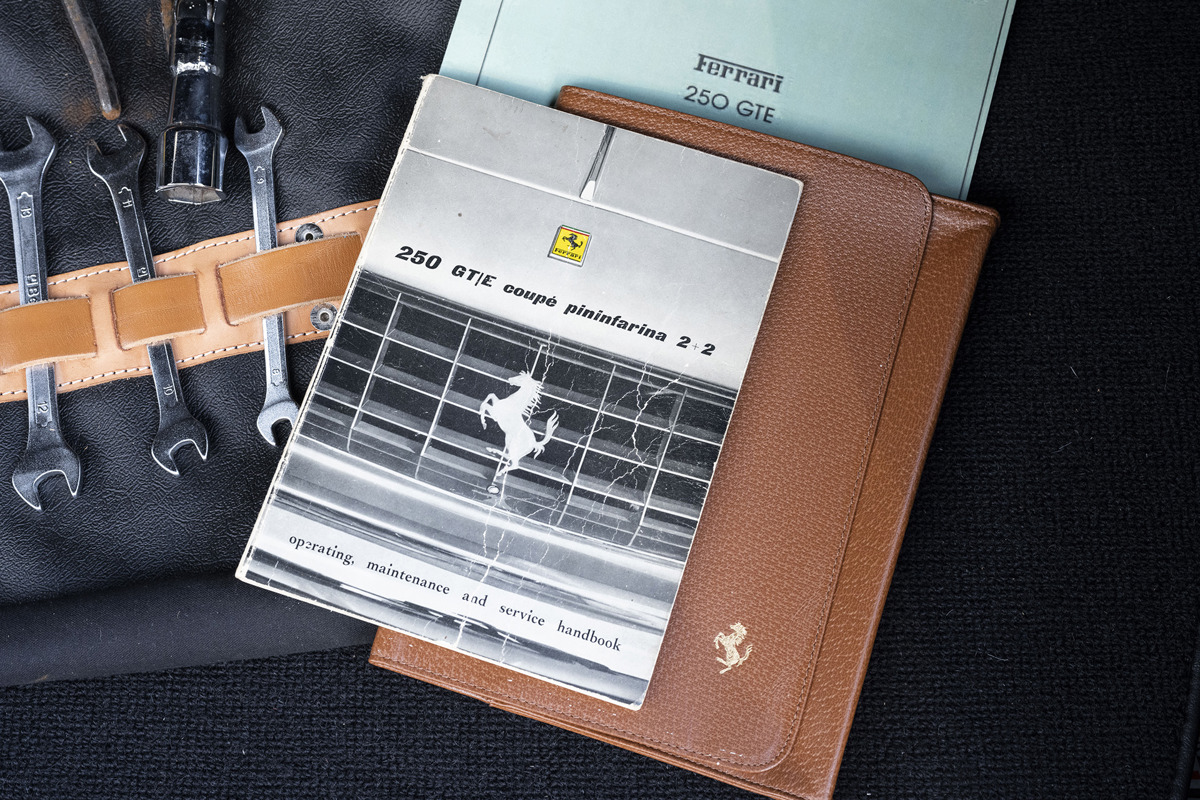 With its commodious trunk accommodating a spare fifth Borrani wire wheel, as well as an original service and maintenance handbook as well as a full tool roll, this example is certainly well-equipped. In perhaps the ultimate accessory for any Ferrari fan, the Marcel Massini report, which is also included with the sale, indicates that this handsome Grigio Argento example retains its original, numbers-matching engine, transmission, and differential. Having such a tasteful shape with space for four, the question for Ferrari fans becomes: Where would you take this 250 GTE 2+2, and who would you invite along for the ride?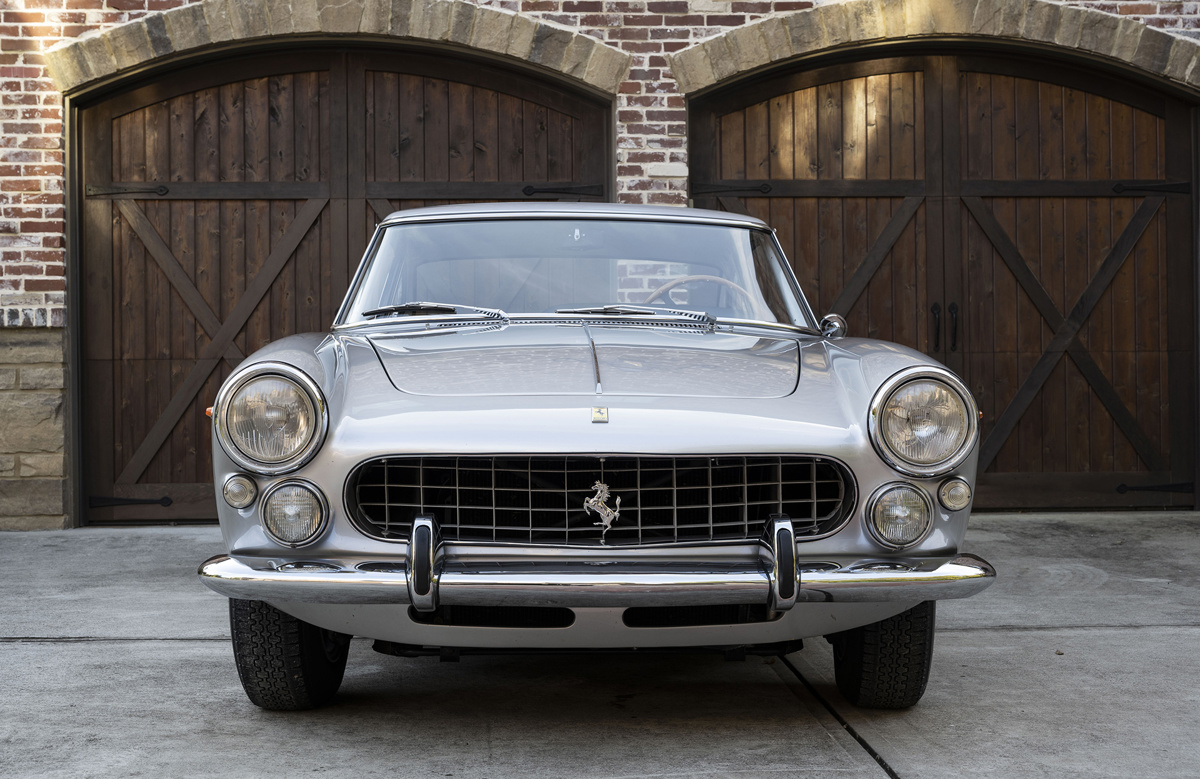 For a full photoset on this example, as well as to view the associated history documents, please click this link. Interested parties should tune in to RM Sotheby's Arizona auction, held next year on 27 January 2022. Best of luck and happy bidding!