Though it may seem ungainly, the word "homologation" basically is a fancy way of saying "approval." As many fans of vintage Group B rally racing can attest, seeking this approval from the organizers of Fédération Internationale de l'Automobile (the FIA, who oversees all sports and rally racing) involves years of effort, often only to achieve a mere season or two of racing before the regulations change.
However, this effort undertaken by the motorsport divisions of some of the world's most well-respected manufacturers was never in vain: The whole point of homologation regulations was to prove a connection between professional-grade rally racers and the consumer-oriented cars on which they were based. Depending on how many examples were required to be constructed to qualify for rallying (usually 250 or so), the resulting "homologation special" rally-tuned models are typically rarer than their ordinary siblings, and invariably provide an upgrade in performance. These uncommon examples fit perfectly with one another, and together tell a story about the relationship between race and road cars. Whether you are a long-time, old-school rally fan, or a more recent fan of the sport, intrigued by new video games like Art of Rally, this collection of "homologation specials" is legitimately exciting.
Announced as part of RM Sotheby's Arizona 2021 sale on 22 January 2021, The Homologation Collection is an exciting group to observe on US soil, showing the heights of European engineering in the 1980s and 1990s.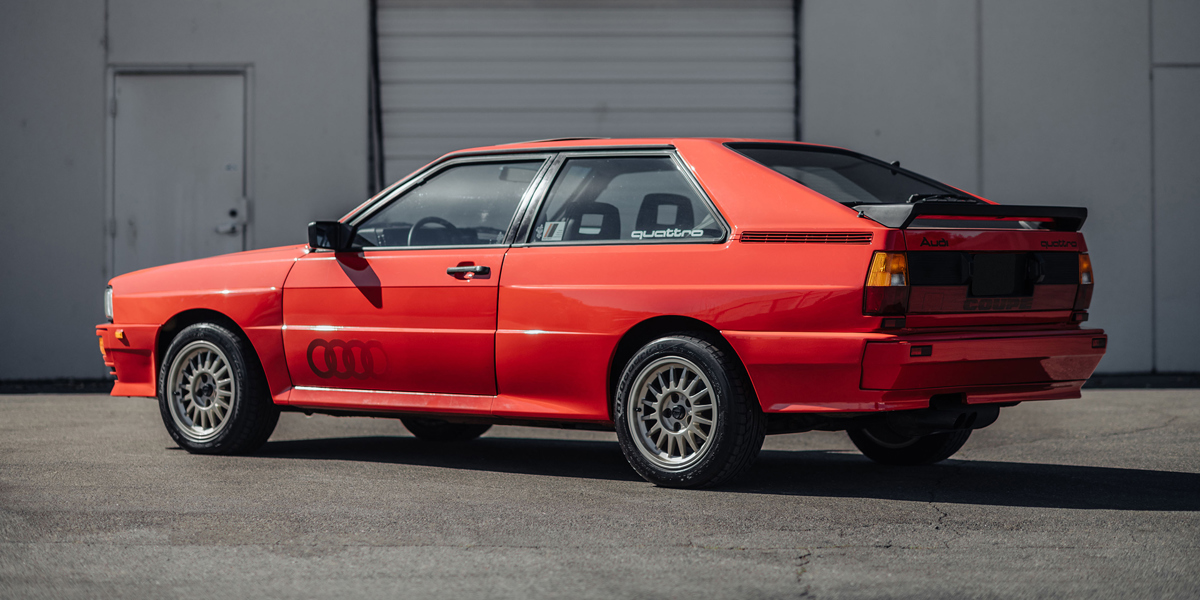 1983 Audi Ur-quattro
Estimate: $40,000 - $50,000 USD

 

|

 

Offered Without Reserve

 

For many, the first-generation Audi quattro is the statement piece to quiet all Group B skeptics. The "quattro" delivered on the promise of its namesake, providing an intelligent four-wheel drive system that is still part of Audi's core identity and technology set today. More a ceaselessly capable grand touring car than a rough, stripped-out rally racer, the first-generation Audi quattro stands today as both an icon of 1980s design and the closing argument in why homologation is important.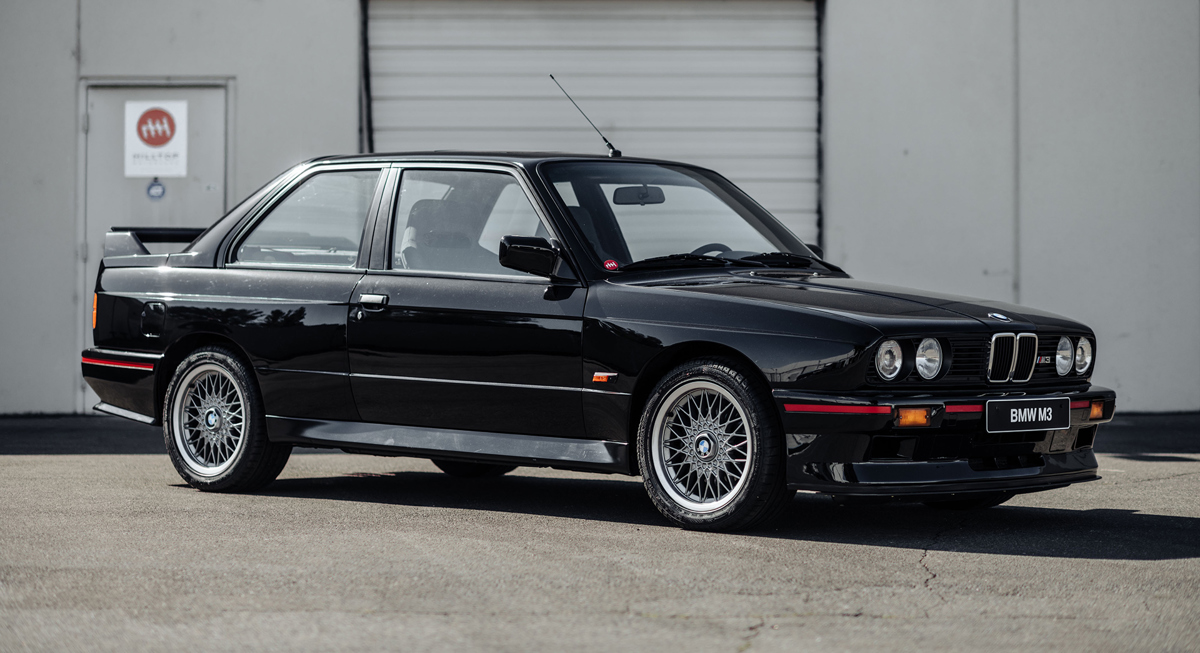 1990 BMW M3 Sport Evolution
Estimate: $125,000 - $150,000 USD

 

|

 

Offered Without Reserve

 

Sometimes, homologation provided the path for legendary cars with low production numbers, even if the racing series itself was not widely viewed. BMW's vaunted Motorsport division may have created its first E30 M3 limited edition sports racing car for Germany's Deutsche Tourenwagen Meisterschaft (DTM) series in 1988, but it was not until the 1990 M3 Sport Evolution debuted that the package became truly special. One of only 600 built with an overall focus on improving the standard M3's power-to-weight ratio, the Sport Evolution featured thinner glass, a minimalist, suede-wrapped steering wheel, and cloth seats featuring the supremely desirable triple "M-Rain" pattern (lest you think I am exaggerating, the "official" Bimmerforum post on this exclusive fabric tops fifteen pages). Under the hood, a redesigned 2.5L four-cylinder motor features a novel cooling system, spraying oil directly under the pistons to keep them cool, allowing it to generate 235 horsepower at 7,000 rpm. An M-badged monster.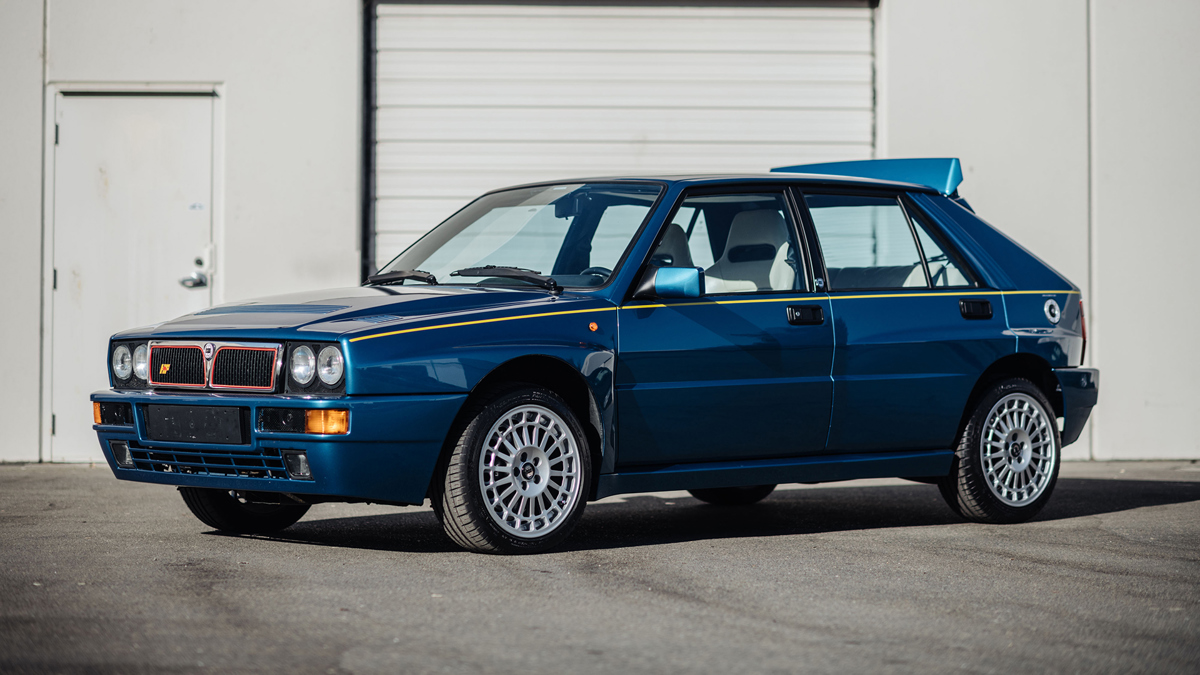 1995 Lancia Delta HF Integrale Evoluzione II 'Blue Lagos'
Estimate: $90,000 - $110,000 USD

 

|

 

Offered Without Reserve

 

The beautiful "Blue Lagos" paint on this mid-1990s Italian icon indicated it was part of a special run of 215, all with the same striking color scheme. The eye-popping color extended to the Integrale Evoluzione's interior, with sport-style bucket seats wearing a symmetric diagonal pattern cut from cream-colored, perforated leather. Under the hood, the Lancia Turbo 16-Valve 2.0L engine equally stands out with a red-painted valve cover and Garret T3 turbocharger.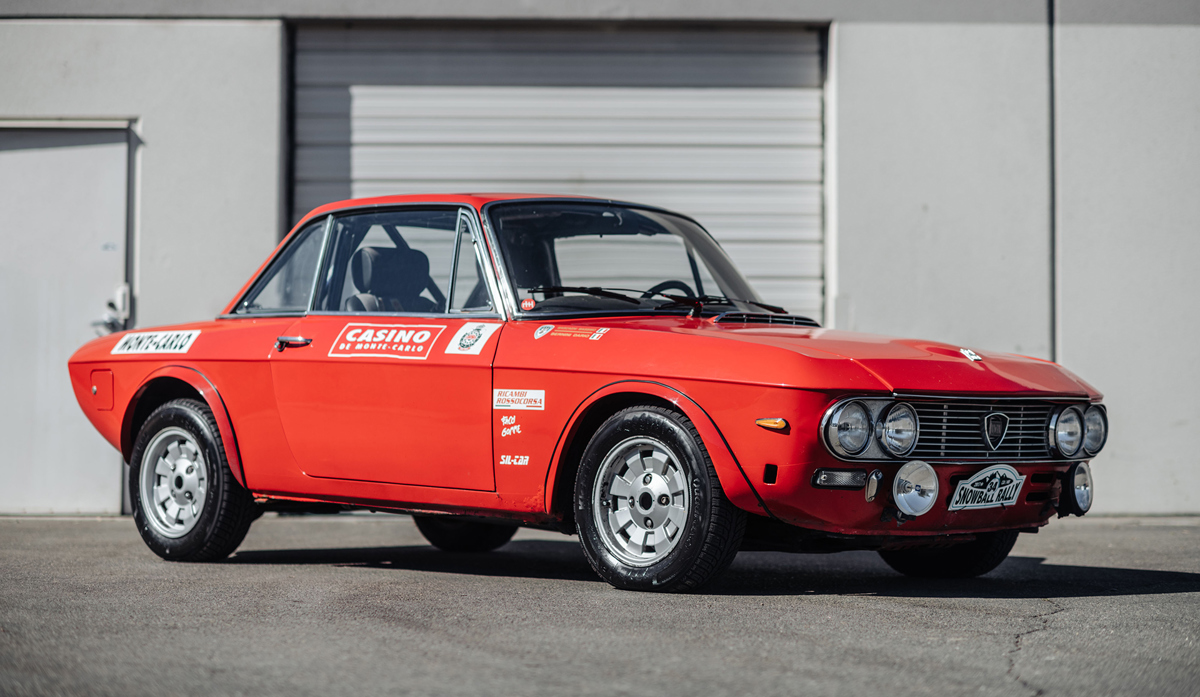 1972 Lancia Fulvia Coupe 1600 HF Series 2 'Fanalino'
Estimate: $30,000 - $40,000 USD

 

|

 

Offered Without Reserve

 

This author's personal favorite in terms of design, the delicate Lancia Fulvia Coupe is a front-wheel drive champion in HF (or "High Fidelity") guise. With purposeful bucket seats and a lightweight Momo steering wheel, this rally-spec package also includes what looks to be at least a partial roll cage, installed internally to maximize stability and deliver more predictable handling. Wearing plates from the 2017 Snowball Rally, this Fulvia looks ready for its next race.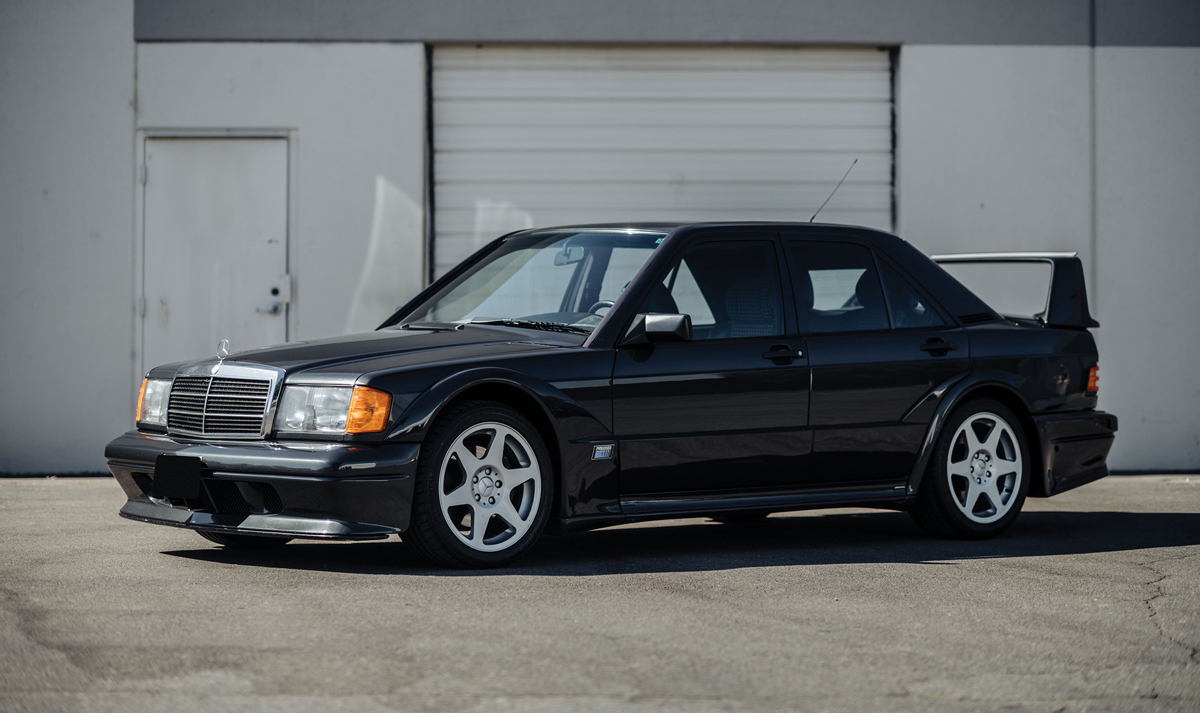 1990 Mercedes-Benz 190 E 2.5-16 Evolution II
Estimate: $175,000 - $225,000 USD

 

|

 

Offered Without Reserve

 

The natural competitor to the BMW M3 Sport Evolution discussed earlier in the blog, the second Evolution of Mercedes-Benz's 16-Valve 190 E sedan was bested by the BMW in DTM competition in 1990. But that defeat has done nothing to diminish the value of the "Evo 2," as this Benz is affectionately referred to. Sporting a practical tartan cloth interior, a dog-leg stick shift as its centerpiece, it's immediately obvious to even non-enthusiasts that the 190 E is not the type of car typically offered with a three-pointed star on the hood. Perhaps the centerpiece of the car is the Cosworth-designed, cast alloy 2.5L engine, featuring four valves per cylinder and dual overhead camshafts. Who cares about race results when homologation produces technological beauty like this?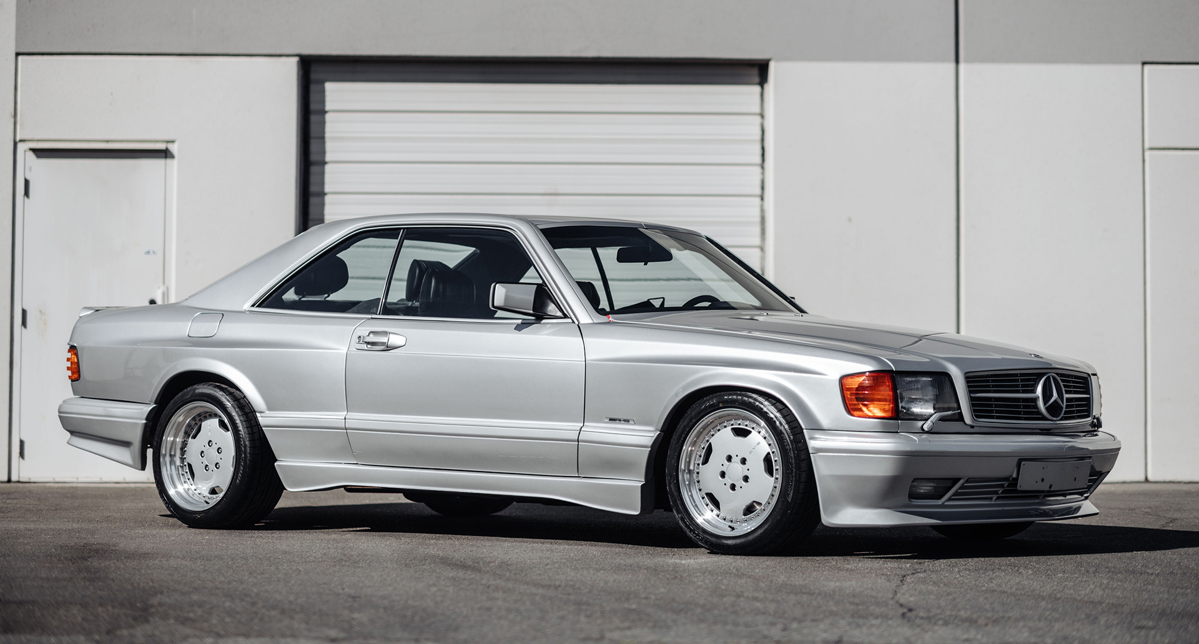 1989 Mercedes-Benz 560 SEC AMG 6.0 'Wide-Body'
Estimate: $175,000 - $225,000 USD

 

|

 

Offered Without Reserve

 

The final example on our list of homologation's greatest hits is entirely appropriate, as it shows the ultimate conclusion of OEM participation in FIA racing. In the end, motorsport became a lucrative business in and of itself. And with demand for motorsport-driven models of every one of an OEM's main lineup only increasing, it made sense for Mercedes-Benz to formally acquire race shop AMG. The first product of this joint venture didn't arrive until 1993, so this 1989 Mercedes-Benz 560 SEC AMG is thus referred to as a "pre-merger" model and is even more desirable because of it. Essentially an AMG-prepped car sold through Mercedes-Benz dealerships, this 'Wide-body' 560 SEC is reportedly one of only 50 said to exist. Powered by a 6.0L engine, AMG engineers extracted double the torque at any given rpm that Mercedes-Benz managed from the 5.6L engine powering the typical 560. The lovely interior lacks nothing for luxury, however. The ultimate expression of how homologation made ordinary road cars truly special. We at RM Sotheby's definitely approve.