Imagine that you have woken up in Paris. It is October, the year is 1950, and on this morning, a grand tradition will resume. After years of postponement during the war in the prior decade, the famous Salon de l'Automobile, founded in 1898 by French automotive pioneer Albert de Dion, proved to be the preeminent platform for automakers to launch their post-war product announcements. With the mid-century year marking the 37th running of the world-famous Salon, 1950 signified not just the return of the long-running automotive exposition but the primary introduction for the motor-obsessed public to witness the cars of the future.
In terms of inflection points, few exist as clearly defined as the automotive industry before and after 1950. Put simply, post-war and pre-war cars are fundamentally different. Not just in terms of styling or performance, but in terms of ethos as well. News organization British Pathé captured the competition on film, showing French-made Delahaye and Simca models, all trying to capture the spirit of optimism and modernity that defined the era. But only one car could win Le Grand Prix du Salon, the French equivalent of a first-place podium finish for fine styling. Appearing at RM Sotheby's annual auction in Amelia Island, this very example, Talbot-Lago chassis no. 100238, was the car which won the prize at the Paris Auto Salon in 1950: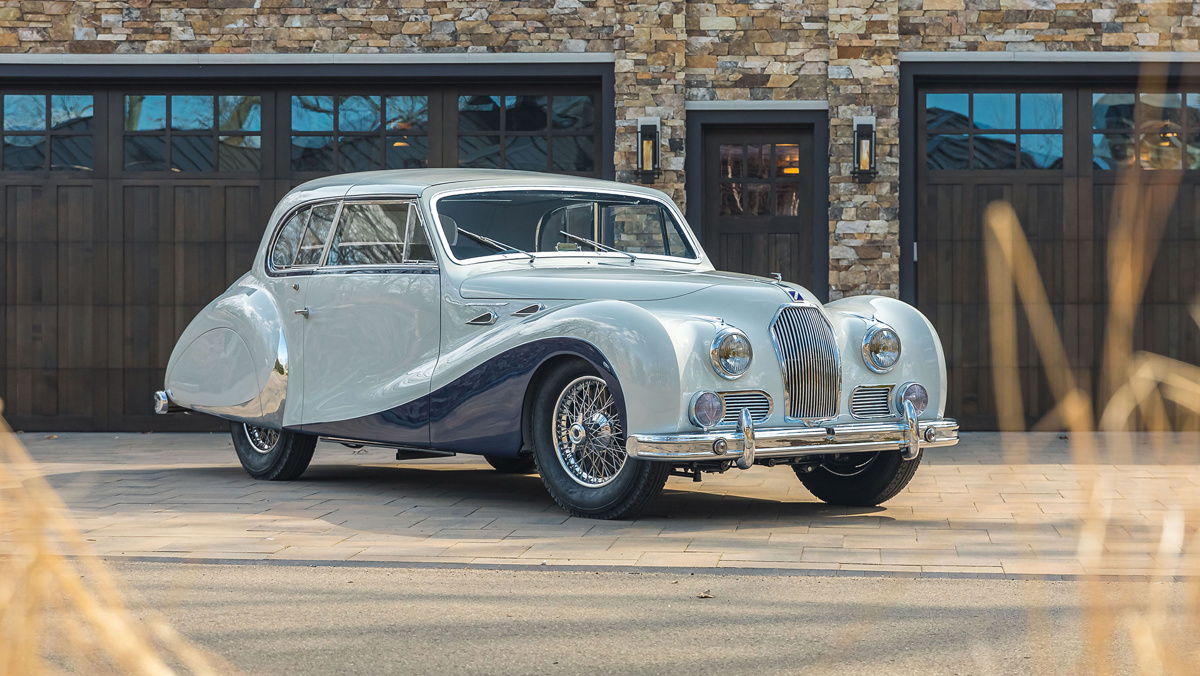 1948 Talbot-Lago T26 Record Sport Coupe de Ville by Saoutchik
Estimate: $600,000 - $700,000 USD
Coachbuilt cars are all easy analogues for sculpture, as both art forms emphasize the importance of skilled hands. In the case of this example, in-period craftspeople at Belarus-born, French-raised Jacques Saoutchik's renowned Parisian atelier were able to produce a marriage of futuristic, soon-to-be Jet Age automotive styling with their signature, perfectly proportioned French Curves.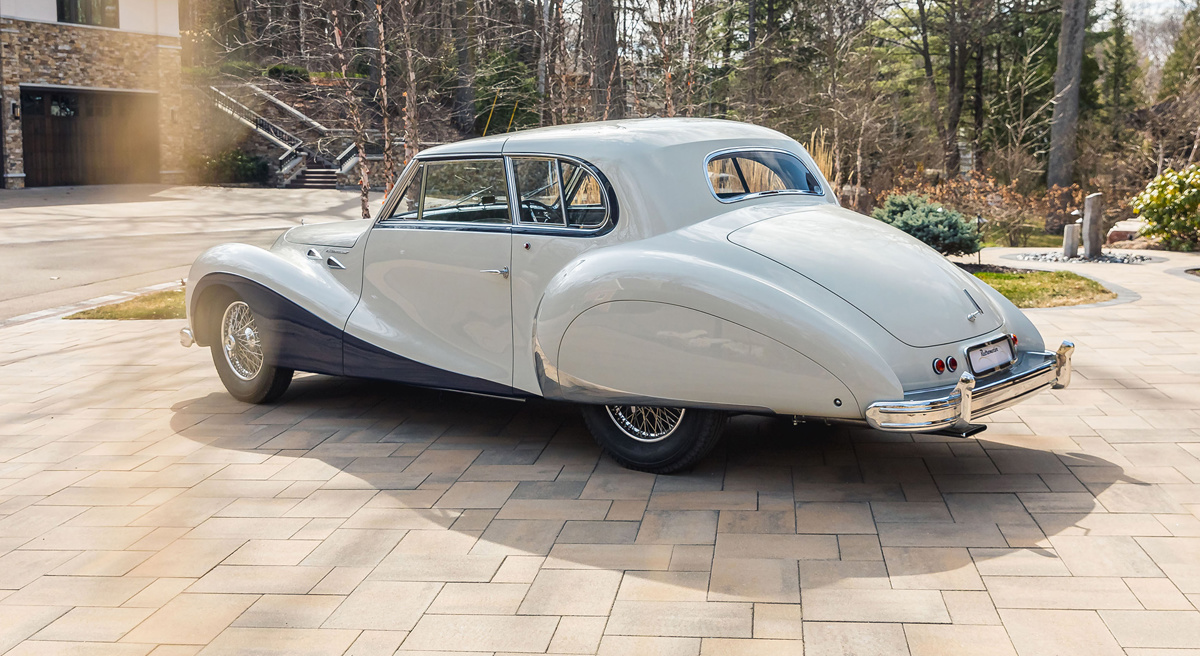 Born from an intrinsic understanding of aerodynamics as experienced by a water droplet, pulled by gravity towards the earth, the flowing lines of the French coachbuilders were emulated across the world. Though it may be obvious to state, hand-made cars like this one-off example are the antithesis of mass-produced, assembly-line automobiles. As connoisseurs of coachbuilt cars will attest, forming one of these gorgeous fenders is but the first challenge—workers then had to make an exact replica, inverted of course, for the opposite fender. And this, all without the aid of computers or robots.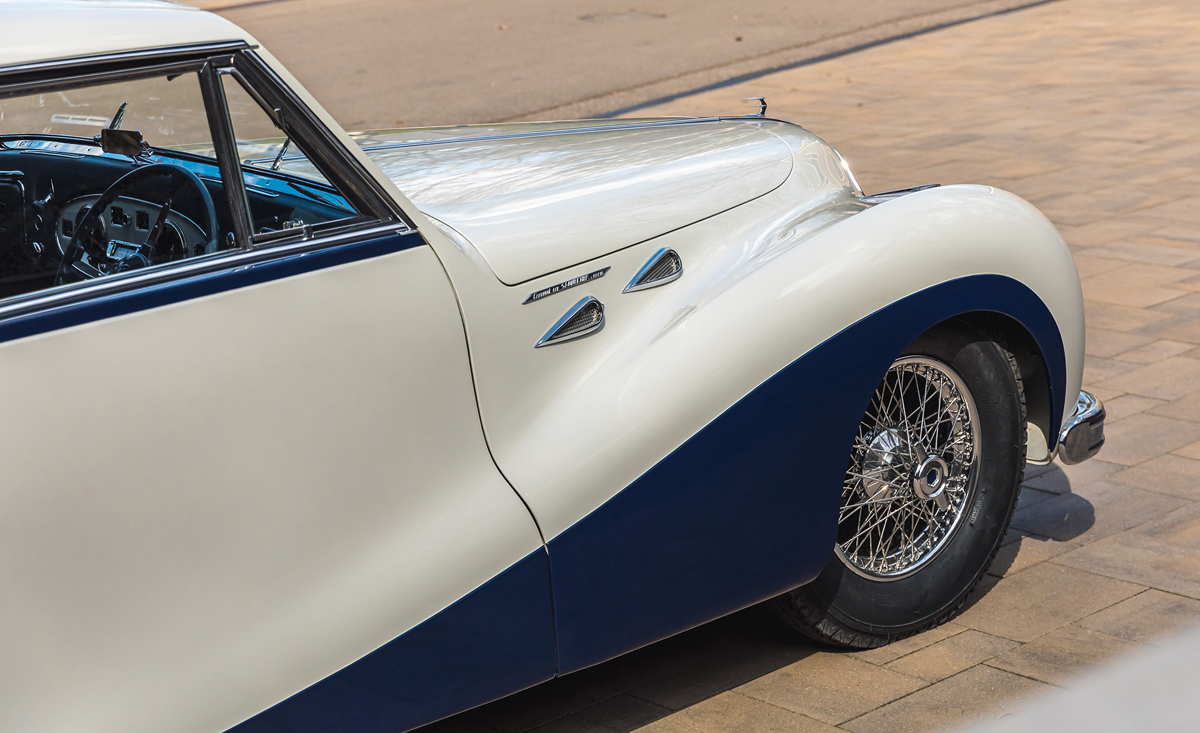 From the outset, elite coachbuilders like Saoutchik included their clients in the build process, making certain that even the most elaborate tastes were satisfied. Two-tone paint schemes were de rigueur. Interior appointments existed at a level above even the most pedigreed luxury OEMs, then or now.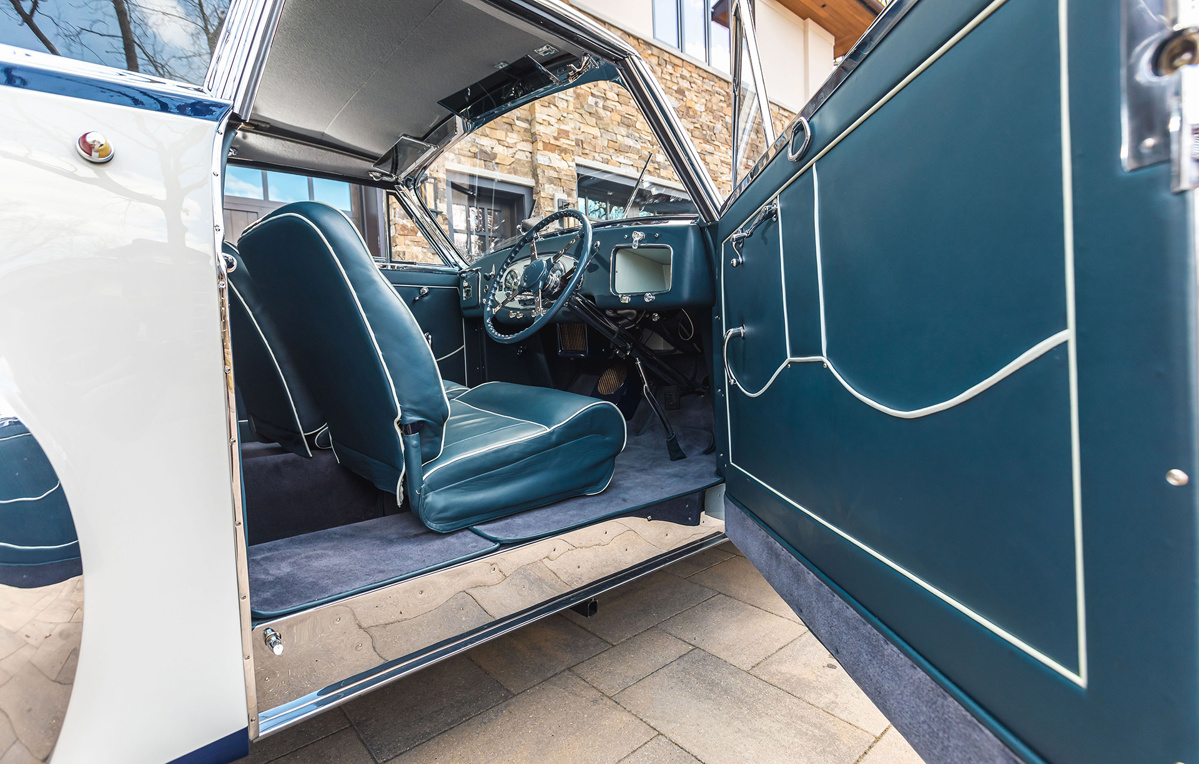 For the right price, coachbuilders could offer body styles that would be too intricate for major manufacturers to build at scale. This example's open-top coupé de ville styling may carry a familiar name, but to see this uncommon vehicular variant—with a retractable hardtop that allowed drivers either an open or closed cabin while preserving a solid roof for the backseat passengers—executed in fully functional form is exceptionally rare indeed.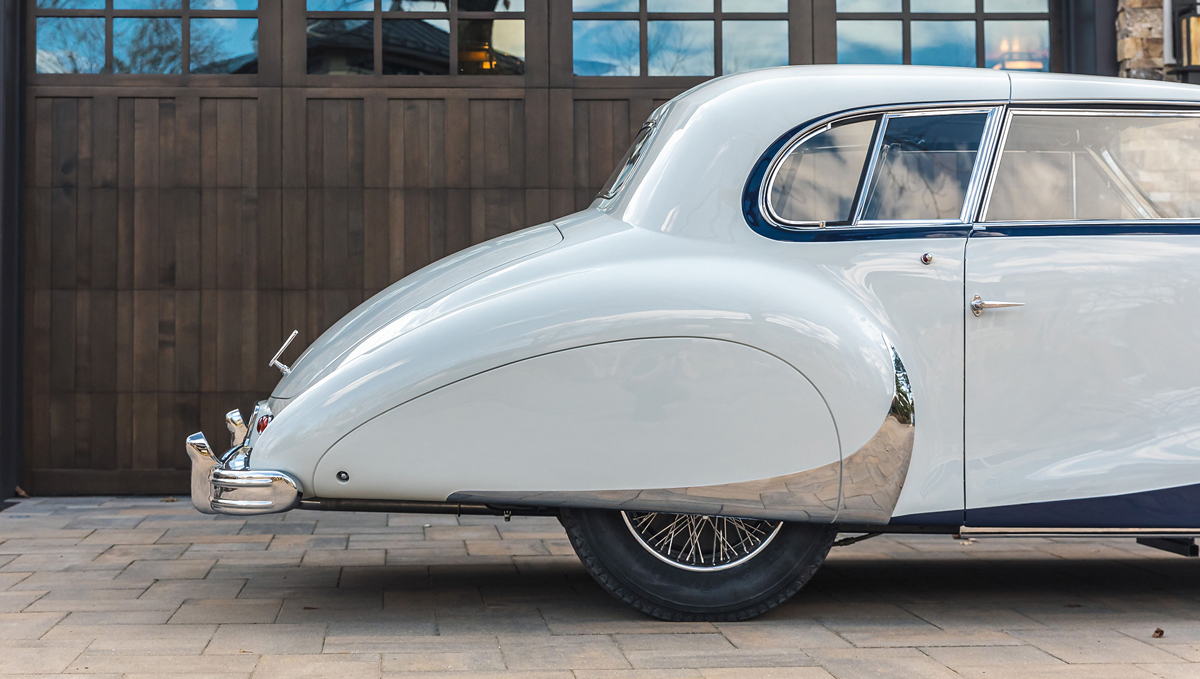 While on display at Saoutchik's official stand at the Salon in 1950, this one-of-one example captured the attention of French President Vincent Auriol, who can be seen in period photographs admiring the signature Saoutchik three-piece grill and twin teardrop "ventiports," which echoed the coupe's dramatic aerodynamic style while also reflecting the practical nature of the period.
Benefiting from a thorough restoration in 2014, with great effort undertaken to ensure that all the period-correct details were considered, this Talbot-Lago is no less striking today than it was at the dawn of its debut in 1950. With genuinely classic proportions, it is easy to look at this graceful example and imagine a future where classic French Curves won out over slab-sided styling.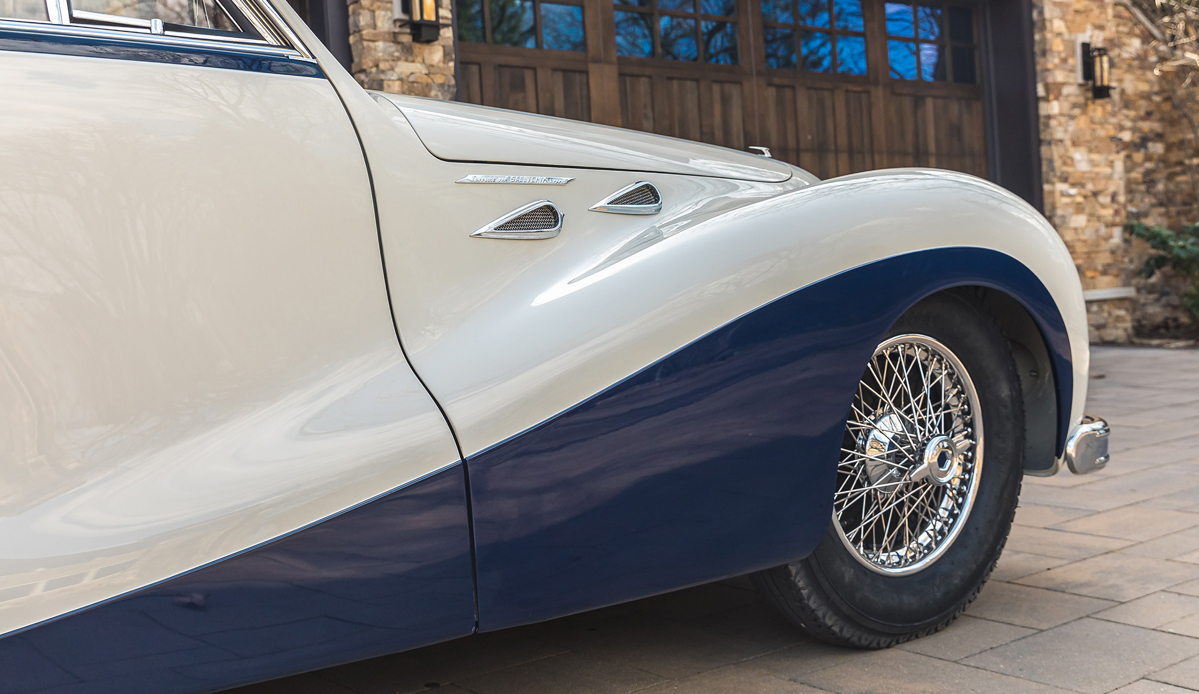 Instead, the design language that dominated the post-war period was, as author Tom Wolfe described, not Dionysian but Apollonian instead; chock-full of right angles in an appeal to logic and practicality. One-of-a-kind cars like this 1948 Talbot-Lago T26 Record Sport Coupe De Ville by Saoutchik have become even more desirable in contrast.
Fresh to market after years of private ownership, already an early star of RM Sotheby's Amelia Island, 2021 auction, chassis no. 100238 is coachbuilt craftsmanship at its finest; an award-winning example of rolling sculpture, and proof that some shapes can appear modern, no matter the era.