Earlier this year, BMW made waves with the release of images of their new 3-and 4-series models. The signature kidney-shaped grille on BMW's typically sedate sedan and coupe was found to be a bit larger than most people's preferences, causing a bit of a stir on social media. The fracas only worsened with last week's release of the BMW iNext's production-ready counterpart, the BMW iX, featuring forward-looking styling said to telegraph the future design direction for the Bavarian brand.
However new the shapes of tomorrow's BMW designs appear at first to be, they are typically based in brand heritage. The elongated twin grilles on the newest models to wear the roundel harken, back to the gorgeous grilles on this pre-war BMW 328.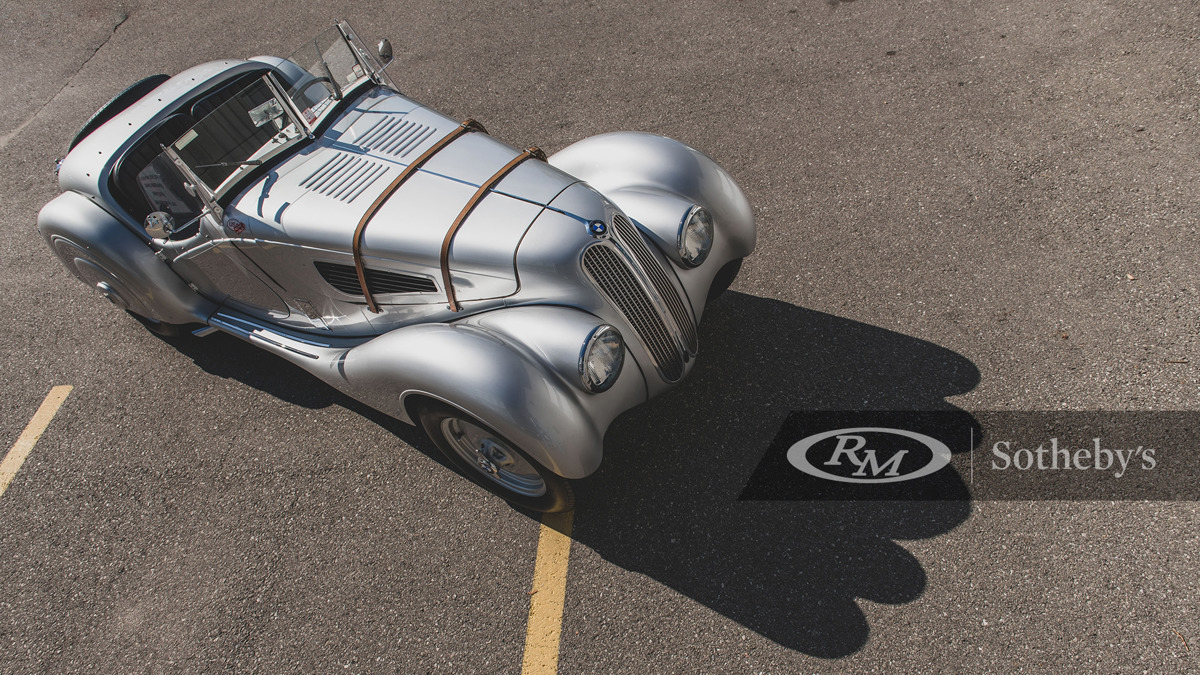 1939 BMW 328 Roadster
$485,000
One of the most significant automobiles in the brand's history, the endurance races won by 328 examples around the world proved that the Munich-based firm was no mere upstart. In 1939, the year this late-production example was finished, a BMW 328 placed first in class at the 24 Hours of Le Mans, a heroic feat for any sports-racing car.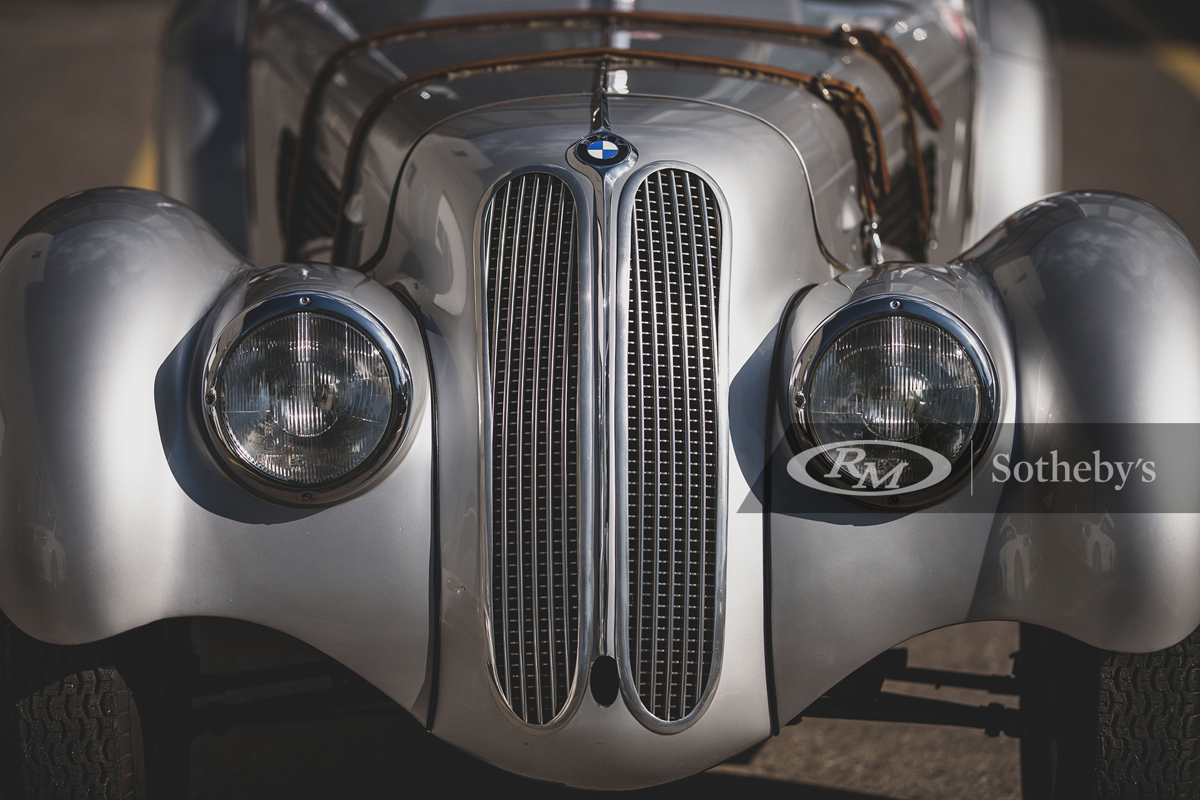 A closer look at the leading end of this 328 reveals what appears to be a simple shape duplicated, is actually an extremely complex piece of metalwork for what is essentially a radiator covering. Notice how the uniform slats making up the grid of the grille echo the curvature of the car, especially near the roundel. The asymmetric grille patterns on the iX and iNext are, to the eye of this critic at least, a modern callback to this classic BMW design.

Following rearward on the car, the next design detail to catch the attention of any onlooker are two more openings on either side of the engine bay. These air vents take on a more organic shape, mimicking the flowing lines of the front fenders. Perhaps design details like these may seem small, but BMW's designers have a talent for turning side vents into a centerpiece for many a car, as the BMW 507 and M Coupé above show.
Ultimately, BMW are a technology-driven company. When English wheels turned by skilled bodybuilders were the height in vehicle production technology, that was the technology that produced BMW sports cars like this 328. Today, the technology has long moved towards mass-production, but that doesn't make this 1939 BMW any less of a piece of art; an artifact of automobile history.
With a well-known history of participation in vintage rally races, this classic BMW is the perfect vintage for any pre-war events. A perfect blend of period performance and handbuilt style, this 1939 BMW 328 is available today from RM Sotheby's Private Sale division, and is eagerly awaiting its next owner.