What separates established auction companies from the numerous newcomers to the field? A question worth pondering, especially in the run up to Monterey Car Week, when the vintage vehicle hobby becomes serious business. Buyers and sellers alike will bide their time until the second week in August, as they both know some of the best examples in the world will be on offer. Some cars are significant enough to transcend the vehicular world altogether, becoming artifacts of motorsport, architecture, and culture itself. These are the kinds of cars worthy of auction in Monterey.
With our own forty-year history of spectacular offerings at Monterey, RM Sotheby's is proud to present a diverse offering of truly significant motorcars from nearly all categories, styles, and eras. Not simply another list full of shiny cars, but examples with fascinating histories—driven, owned, and maintained by devoted enthusiasts. Any one of these automobiles would be equally feature-worthy for a lesser auction or auction house, but this is Monterey and RM Sotheby's we are discussing, so in a sense, the spectacular is expected. Here is a list of early highlights, all available from 13-14 August 2021: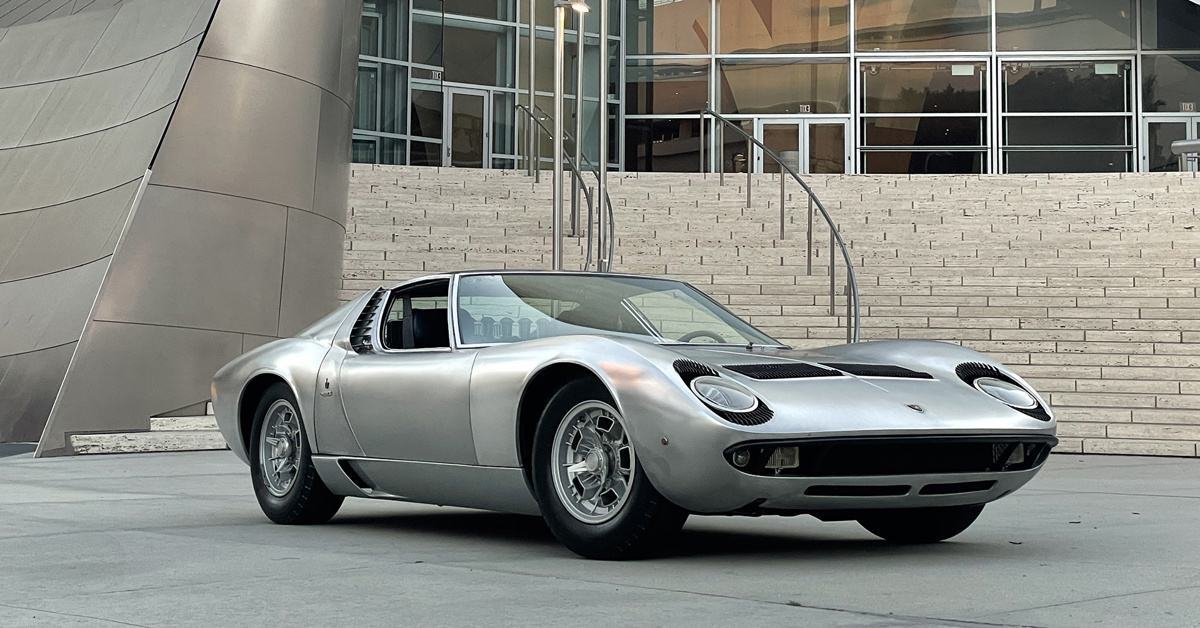 1971 Lamborghini Miura P400 S by Bertone
Estimate: $1,800,000 - $2,200,000 USD | Offered Without Reserve
Produced late in the Miura run, this Series II P400 S left the Lamborghini factory with many accessories that could be found on the Italian brand's more-powerful SV variant, including vented brakes and CV joint rear axles, along with a reinforced frame. One of an estimated 50 such so-called "transitional" models, this already-special Miura was collected from the Sant'Agata Bolognese factory by a family from Iran, then shipped to America with their daughter, a 19-year-old college student, who was enrolled at the University of California, Berkeley. After an incident impacted one corner of its front clamshell hood, this Miura was purchased by the owner of a Bay Area body shop and remained there for four decades, a veritable time capsule for period originality. Its timeless Bertone body was brought back to its original glory by a team of preservation specialists, including Steve Beckman of Beckman Metal Works, paint expert Chris Morgan of Morgan Images, and Miura expert Jeff Stephan. This example is worthy of all the attention it will no doubt attract and poses a provocative question: To paint or enjoy in bare metal?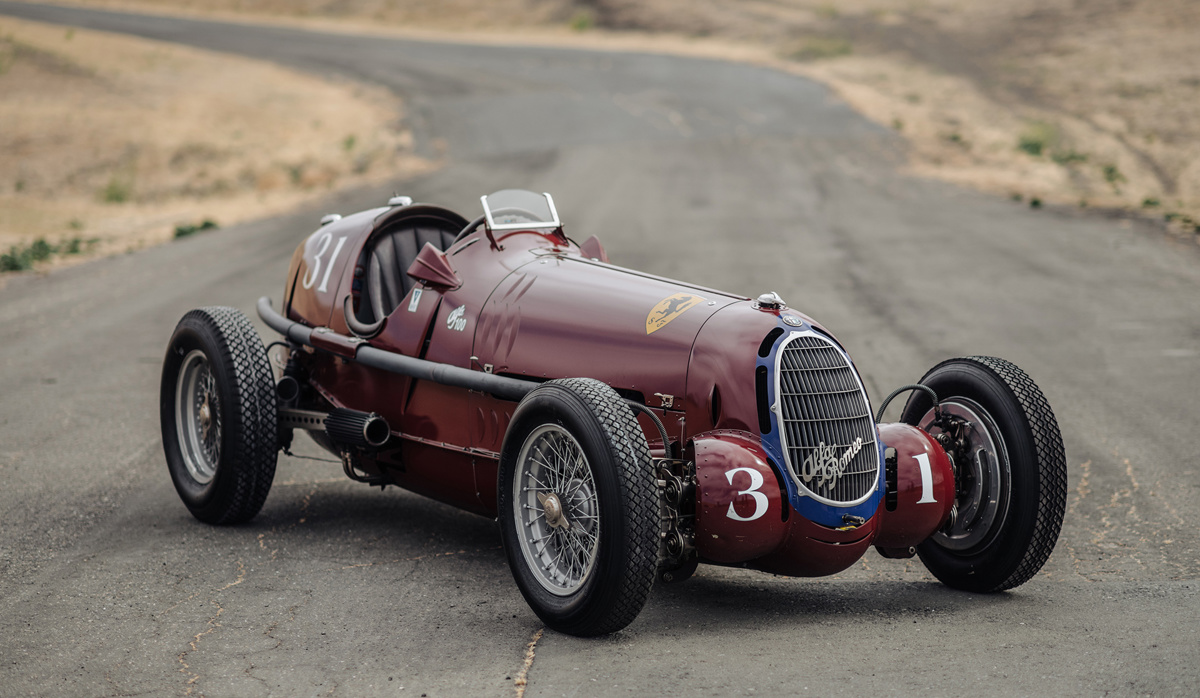 1935 Alfa Romeo 8C 35
Estimate: $3,000,000 - $4,500,000 USD
The Peter Giddings Collection
Continuing our spectacular list with the example that has attracted the most attention from Ferraristi, this pre-war Alfa Romeo speaks to the roots of Scuderia Ferrari. The figurehead car for the Peter Giddings Collection, this racing Alfa features a 3.0-litre 8C-35 engine #50012 (SF #64), which had been configured by American performance legends Ed Winfield and Fred Offenhauser for competition at the Indianapolis 500 in 1938. This remarkable engine would go on to compete at Indy no less than seven times. Restored for vintage competition by Auto Restorations of Christchurch, New Zealand, this spirited Alfa Romeo Grand Prix "monster" was still scoring a regular series of first and second place finishes at the hands of Giddings well into the 21st century at vintage race events.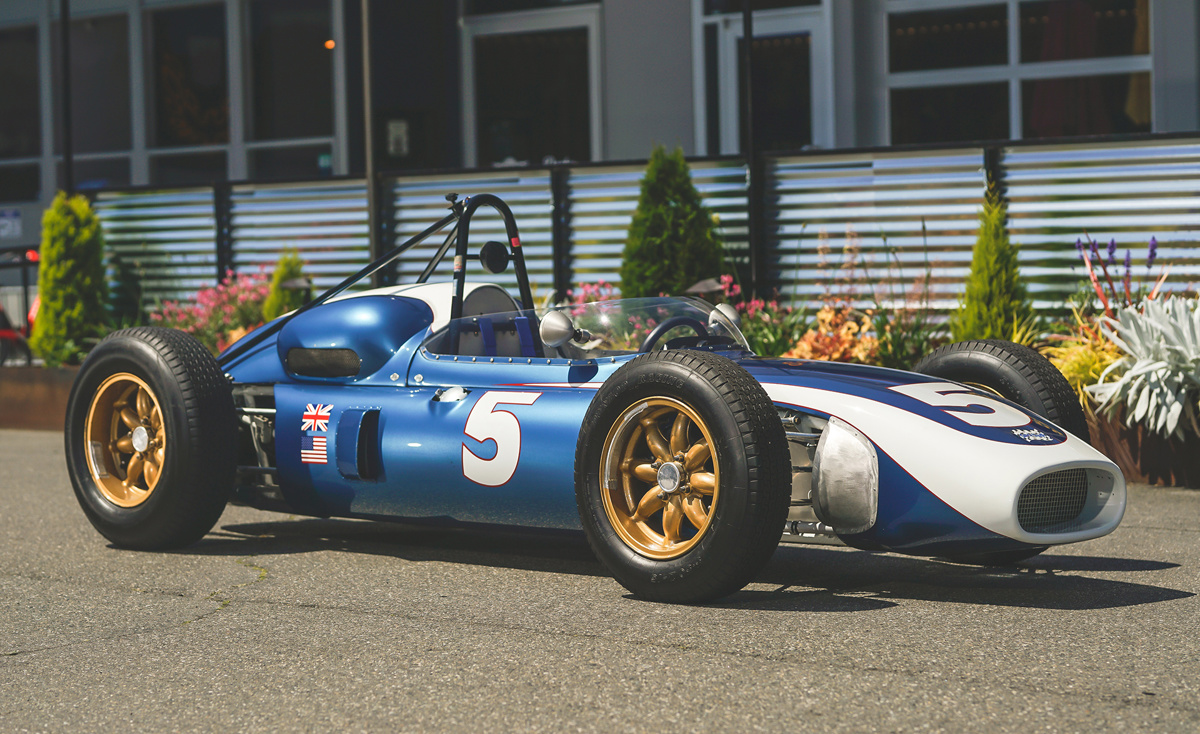 1961 Scarab Formula Libre
Estimate: $200,000 - $250,000 USD | Offered Without Reserve
Blasting forward a quarter century, in the late 1950s and early 1960s, one could easily witness the influence of jet-age styling applied to pre-war sporting cars. Woolworth's heir Lance Reventlow's Southern California-based Reventlow Automobiles, Inc. bridged the gap between eras with swooping designs, both in their Scarab Sports Racer and this more radical monoposto racer, prepared for the 1962 season of the Intercontinental Formula. This example fought valiantly in-period against Sir Stirling Moss and won—scoring fourth place at Sandown Park in Australia with Chuck Daigh at the wheel in 1962. Engineered by the son of famed pre-war designer Harry Miller, powered by an all-American aluminum-block pushrod V8 engine, this handsome racer is an undeniable part of American motorsport history.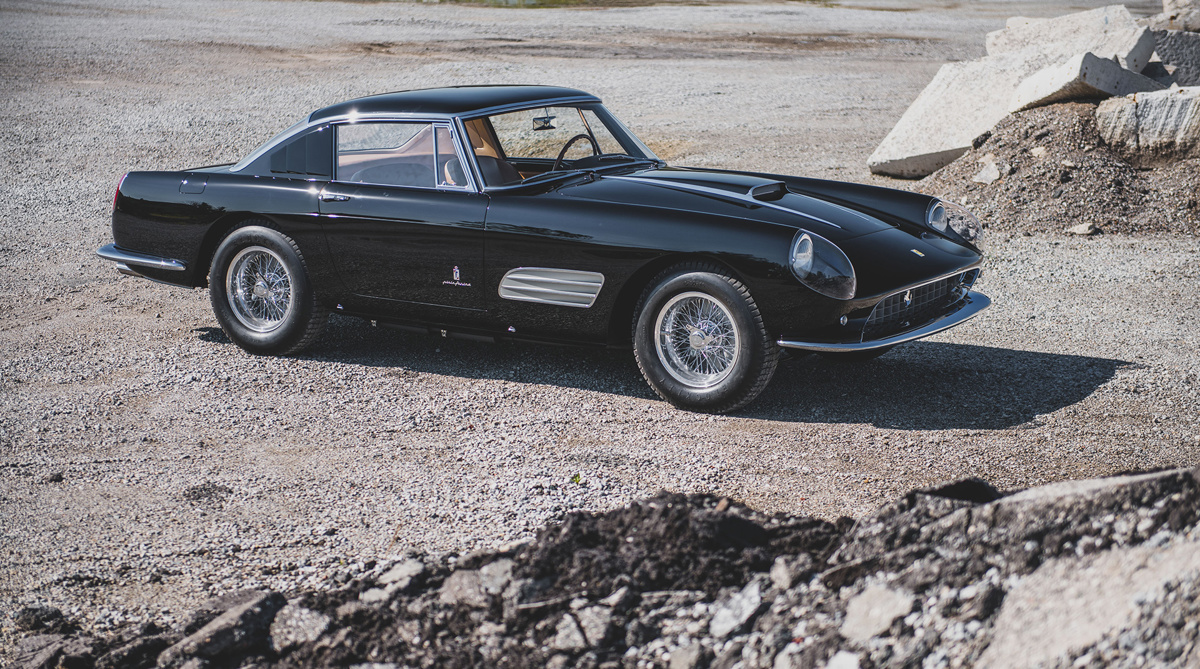 1959 Ferrari 410 Superamerica Coupe Series III by Pinin Farina
Estimate: $6,000,000 - $8,000,000 USD
Moving over into a company known for its motorsports, Enzo Ferrari's Modena-based firm has always respected its roots as a Scuderia first, but by the late 1950s the prancing horse brand was beginning to create some truly spectacular road cars. Built in exceptionally small quantities, even for the period, this third series Ferrari 410 Superamerica Coupe is one of a mere twelve produced. Reserved only for the most premier Ferrari clientele, then and now, this tasteful, numbers-matching Superamerica is fresh out of a full restoration at RM's world-renowned automotive preservation department, bringing this uncommon prancing horse back to its original configuration.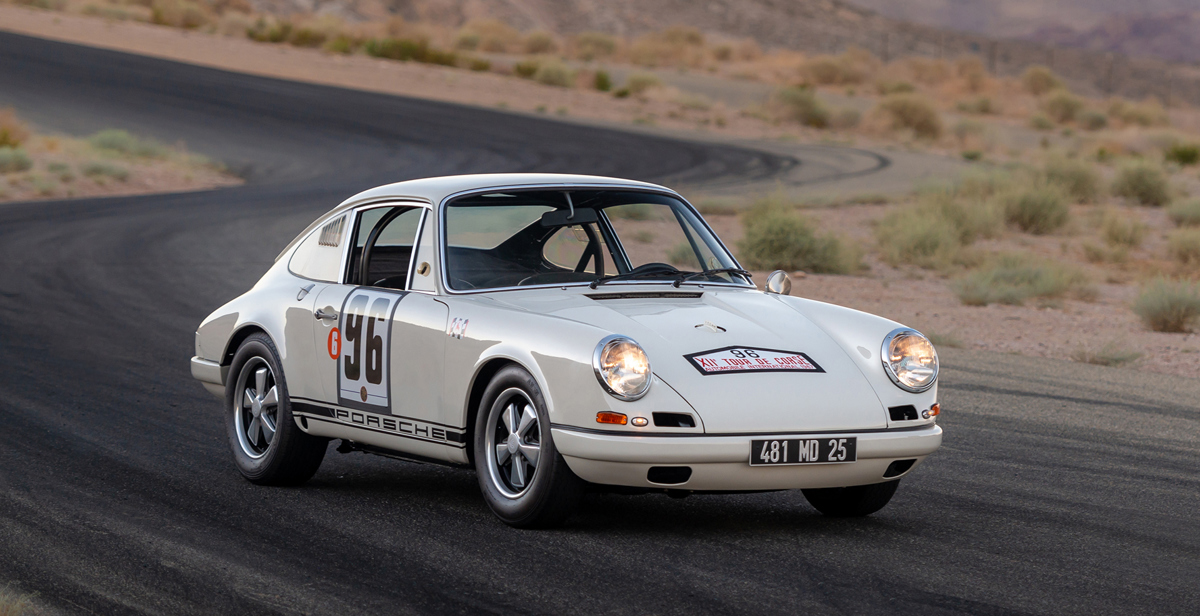 1968 Porsche 911 R
Estimate: $4,500,000 - $5,500,000 USD
Rarely does an automaker produce a consumer car that possesses the strength and capability of one of its competition-grade examples. One of a mere twenty made under the edict of race director Ferdinand Piëch, this ultra-lightweight example was delivered new to Porsche Sonauto France on 30 October 1967, in time to race at that year's Tour de Corse and Criterium des Cevennes. The following year, the enthusiastic owner of this example raced in five timed events across France, even managing a fourth-place finish at the Rally Lorraine. With a meticulous restoration on this example, reuniting its spectacular magnesium-cased engine with the original chassis, the present owners decided this 1967-era Tour de Corse setup properly suited such a period-correct Porsche. For many enthusiasts, rare examples like this 911 R represent the absolute pinnacle of Porsche.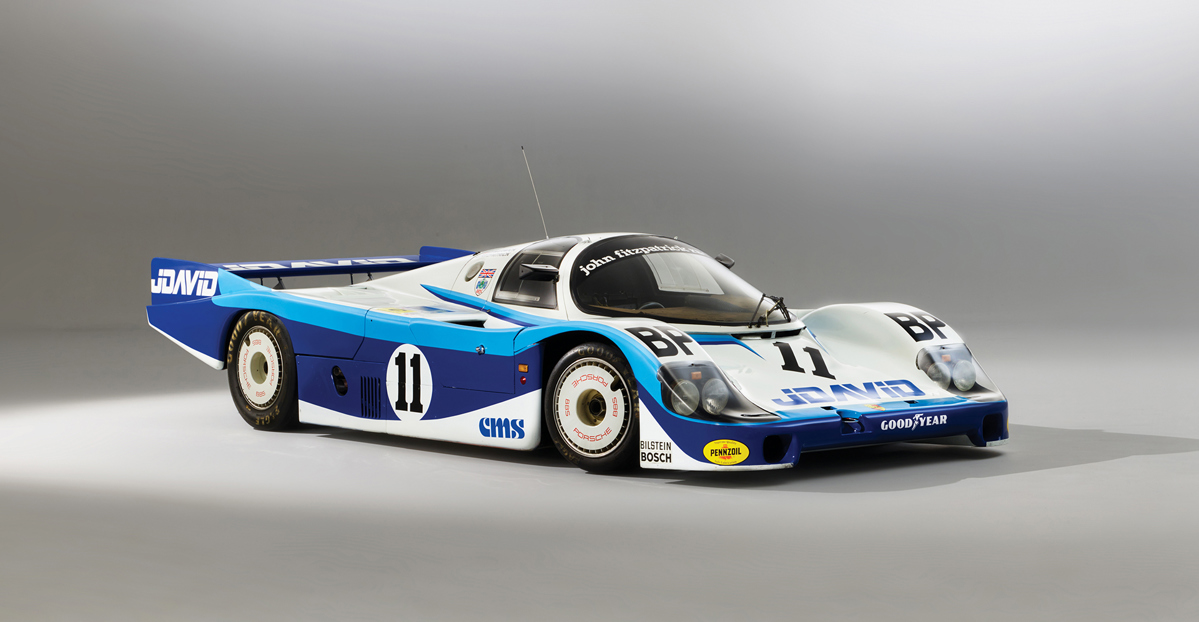 1983 Porsche 956 Group C
Estimate: $4,500,000 - $6,000,000 USD
For other Porschephiles, the Stuttgart-based brand showed its best side on the race track. Perhaps no era displayed the prowess of the Porsche motorsport division than the period of time in the early 1980s when it was possible for privateer teams to purchase ready-to-race chassis and engines direct from the factory. So confident that the official Rothmans-backed factory team would be unbeatable, Porsche offered their newest Type 956 race chassis, with its sturdy bonded and riveted sheet-aluminum monocoque paired with a lightweight Kevlar body, up for sale to teams like John Fitzpatrick Racing. A veteran of endurance races as prestigious as Le Mans in 1983 and 1984, this spectacular Porsche was one of a mere two privateer teams that managed to beat the factory teams, winning outright at the Brands Hatch 1000 KM in 1983, with Fitzpatrick and Derek Warwick at the wheel. Possessing an extensive (and enviable) race history, this Porsche, chassis no. 956-110, is well known among enthusiast circles and proudly wears its Le Mans livery from 1983.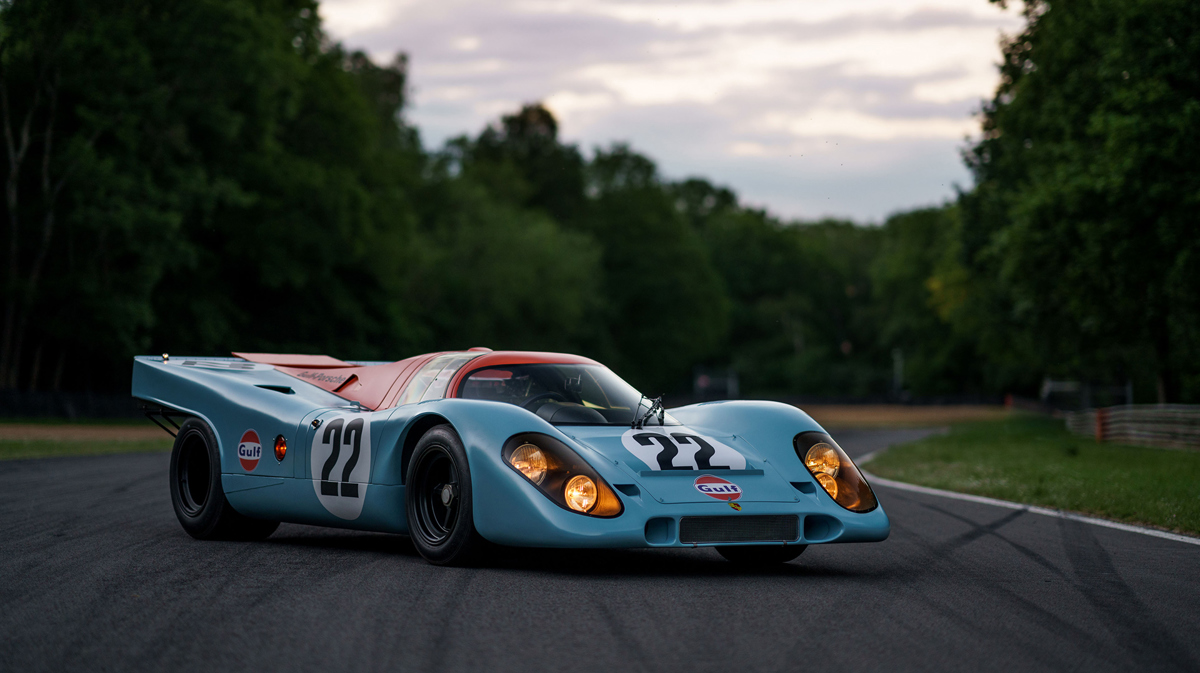 1970 Porsche 917 K
Estimate: $16,000,000 - $18,500,000 USD
We cannot wrap up a list of early Monterey auction highlights without the ultimate highlight, this stunning Porsche 917 K. An authentic, history-making car that both raced at Le Mans in reality in 1970 and on-screen in Le Mans (1971). The orange-over-blue Gulf livery made famous by the John Wyer-backed JW Automotive team exists in a slightly different configuration on this example, which recently received a beautiful, cost-no-object restoration back to its original specification by U.K.-based motorsport experts Paul Lanzante Limited. Properly suiting the competition-grade character of this example, this Porsche 917-031/026 has been prepared to deliver the best possible performance from its symphonic flat-12-cylinder powerplant, prepared as if a return to the racetrack was its next event. An enduring icon, and undeniably one of the most recognizable automobiles of all time, this example has shared the screen with Steve McQueen and will undoubtedly light up the stage at the Monterey Conference Center next month. An auction event, not to be missed.