The raging bull has always been a fierce animal, and thanks to Ferruccio Lamborghini's falling out with Enzo Ferrari in 1963, it is now a symbolic representation of one of Italy's greatest exports: Lamborghini Automobili Spa. Enlisting the disgruntled 'gang of five' who had stormed out of Maranello the year prior, Ferruccio set out to prove that he could not only build great tractors, but also great cars. The rest, as they say, is history—Lamborghini has become one of the most recognisable car brands thanks to their raucous engines and jaw-dropping styling. Monaco offers a near-comprehensive collection of classic Lamborghini models, including a top tier Miura SV, a car which we will soon cover in greater deal in this space.
With RM Sotheby's offering a wide range of Lamborghinis next month, from a 1967 400 GT 2+2 by Touring and a 1988 LM002, to a 2014 Gallardo LP 570-4 Squadra Corse, there will be something for every raging bull aficionado. Watch all of these remarkable examples come to auction at our upcoming Monaco sale on 14th May.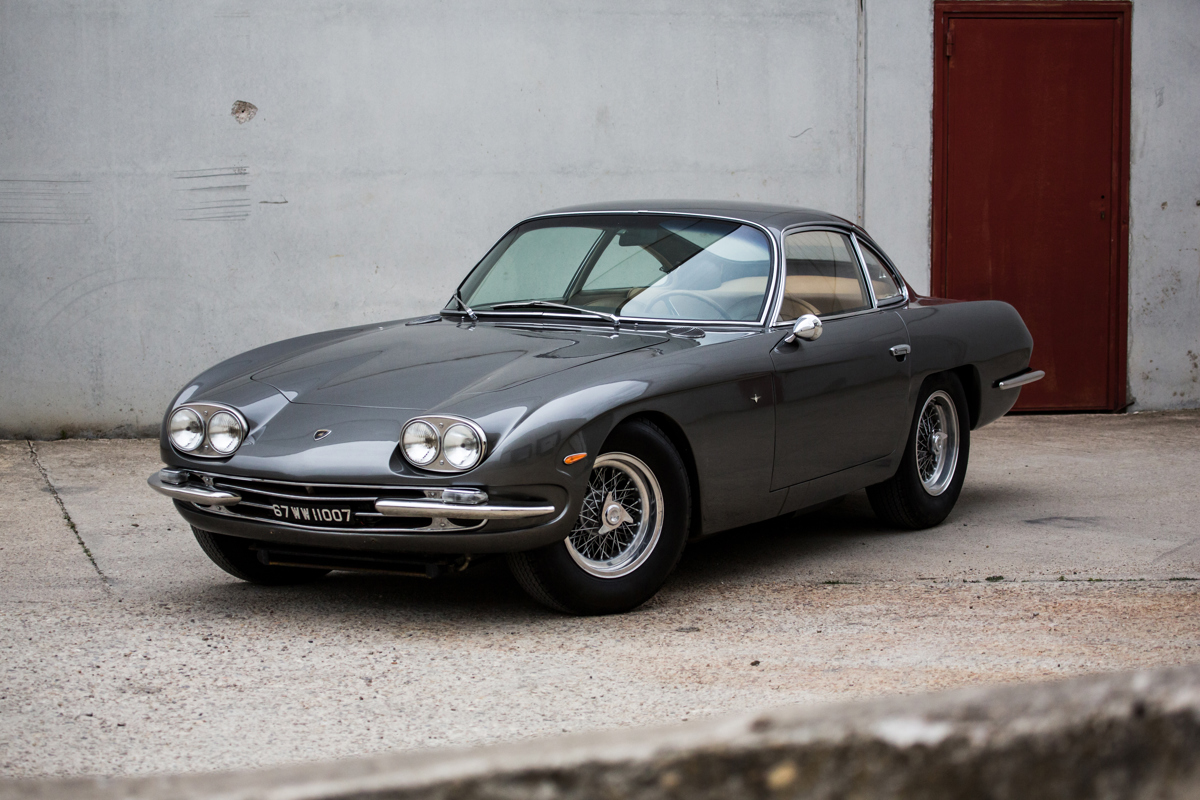 1967 Lamborghini 400 GT 2+2 by Touring
Estimate: €300,000 - €350,000 EUR
An evolution from the ground-breaking 350 GT, the 400 GT saw Lamborghini shaping its path in the car world. Breaking with Ferrari's tradition of taking a race car and priming it for the road, Lamborghini focused on building the best car for the road first and foremost. Lamborghini was determined to make every subsequent model even better than the former, wanting to take the game to Ferrari. And so, he did. Boasting two additional seats in the back, something rather unique at the time, in addition to an upgraded version of Lamborghini's remarkable quad-cam V-12, the 400 GT is a grand tourer at heart. Presented in its original colours of Grigio Argento over Tobacco leather interior, this fine example of 1960s automotive design would make a fascinating addition to any Lamborghini aficionado's stable.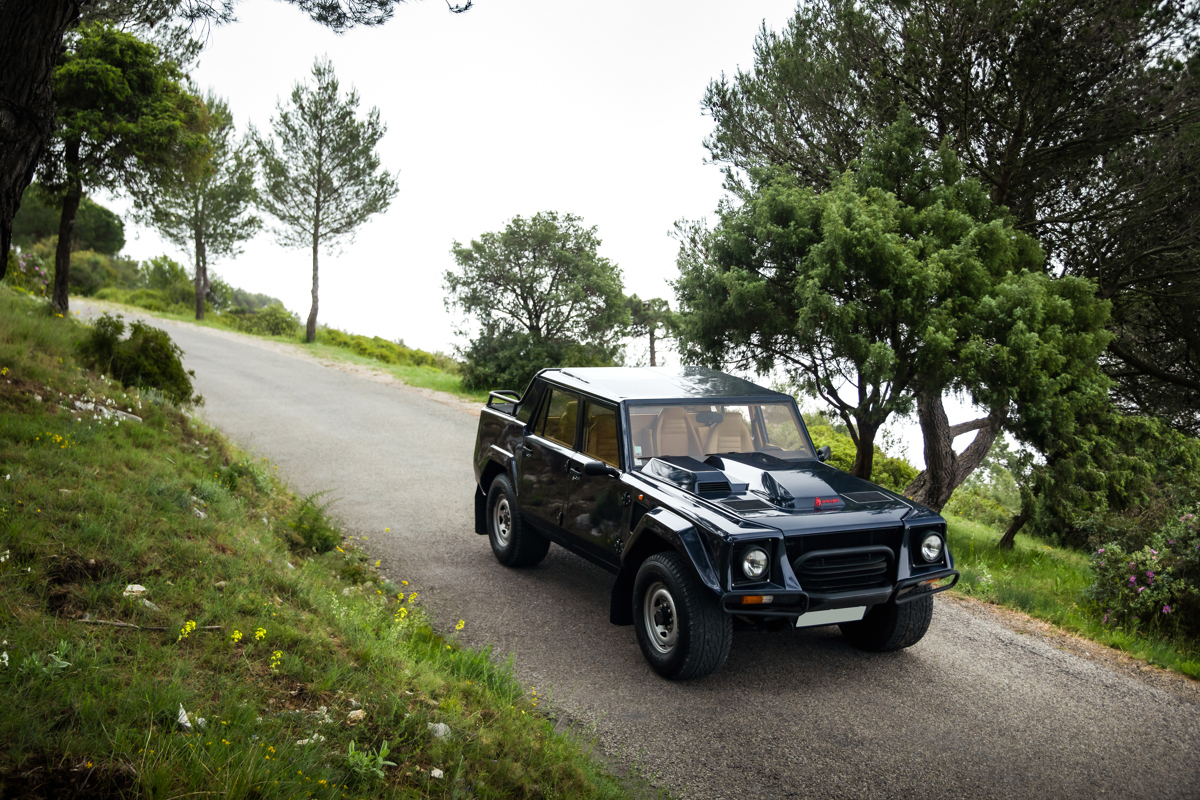 1988 Lamborghini LM002
Estimate: €280,000 - €320,000 EUR
A remarkable Lamborghini for a number of reasons, the LM002 was introduced in 1986 and was initially built for military use. A car that came decades ahead of its time considering how big the luxury SUV segment is today, the 'Rambo Lambo' was powered by the mighty Lamborghini V-12. Never a company to follow convention, the near three-tonne beast carried a 290-litre fuel tank—perhaps a slight hint at the gas guzzling nature of the LM002. As one of only 328 LM002s manufactured, this 444-horsepower off-roader is truly the daddy of all SUVs, past, present, and future.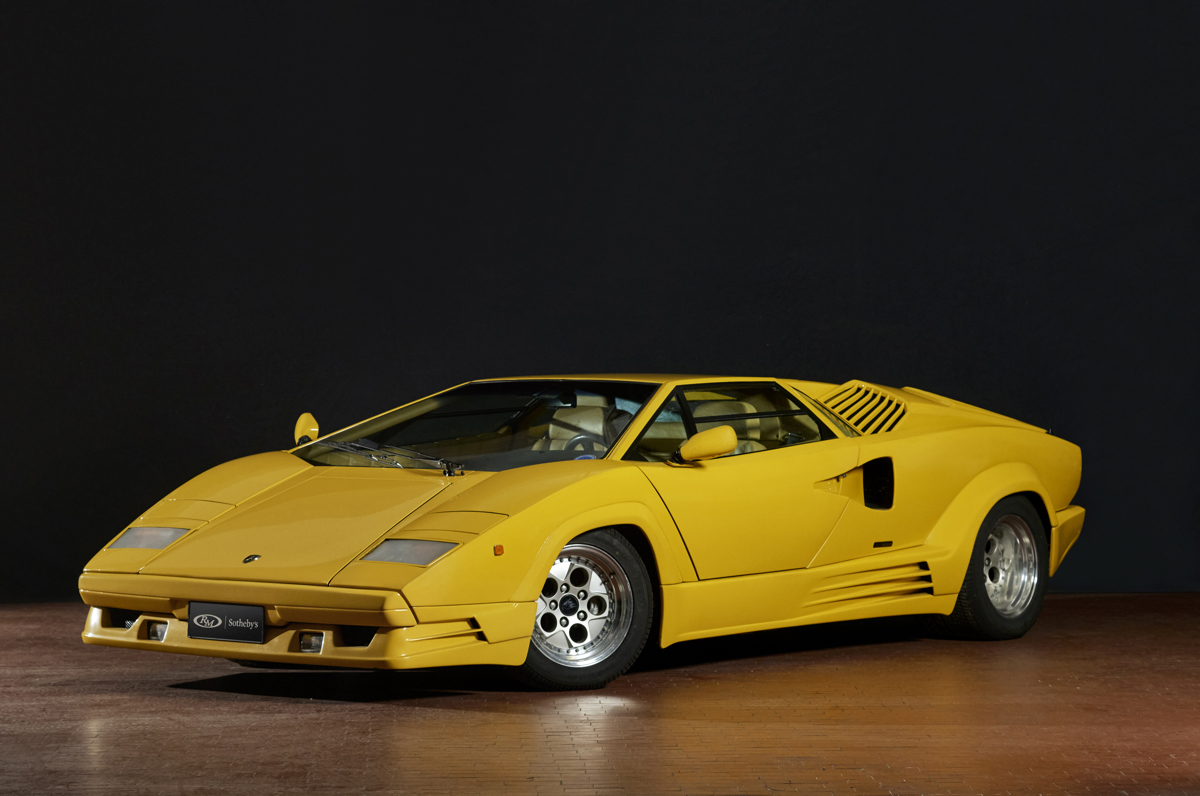 1990 Lamborghini Countach 25th Anniversary
Estimate: €275,000 - €325,000 EUR
Ask any car-mad person who grew up in the '80s what they had as a poster on their wall and most likely it would be this: the Lamborghini Countach. From the Gandini design, the scissor doors and wedge body, to the famous V-12, this was a car that truly shocked the world. It helped take Lamborghini to the next level and cement its reputation as the coolest car builder in the world. This 25th Anniversary example has remained with its current owners since 1993, where it has been cherished and frequently serviced. It is one of the last of the iconic model and would make an incredible cornerstone to any supercar collection.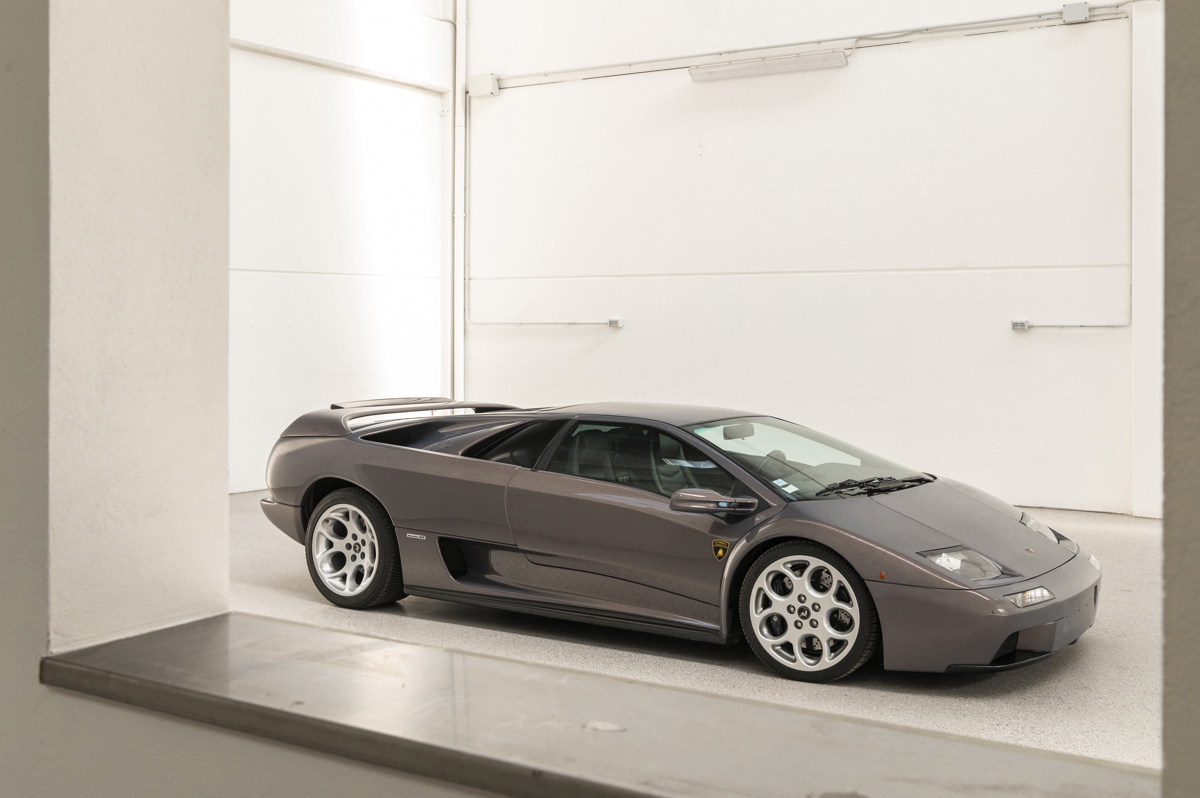 2001 Lamborghini Diablo VT 6.0
Estimate: €280,000 - €320,000 EUR
After the Countach, the Diablo had a tough act to follow. However, it more than matched the expectations from its predecessor, helping to again redefine the supercar. Powered by an almighty 6.0 litre V-12, the Diablo boasts a remarkable 210 mph top speed, which was only bettered by the McLaren F1 and Jaguar XJ220 in its day. This particular example was originally owned by French Formula One ace Olivier Panis, who also fittingly won the Monaco GP in 1996. The ultimate incarnation of the Diablo, and Lamborghini's first flagship under owners Audi AG, this example will not fail to disappoint its next custodian.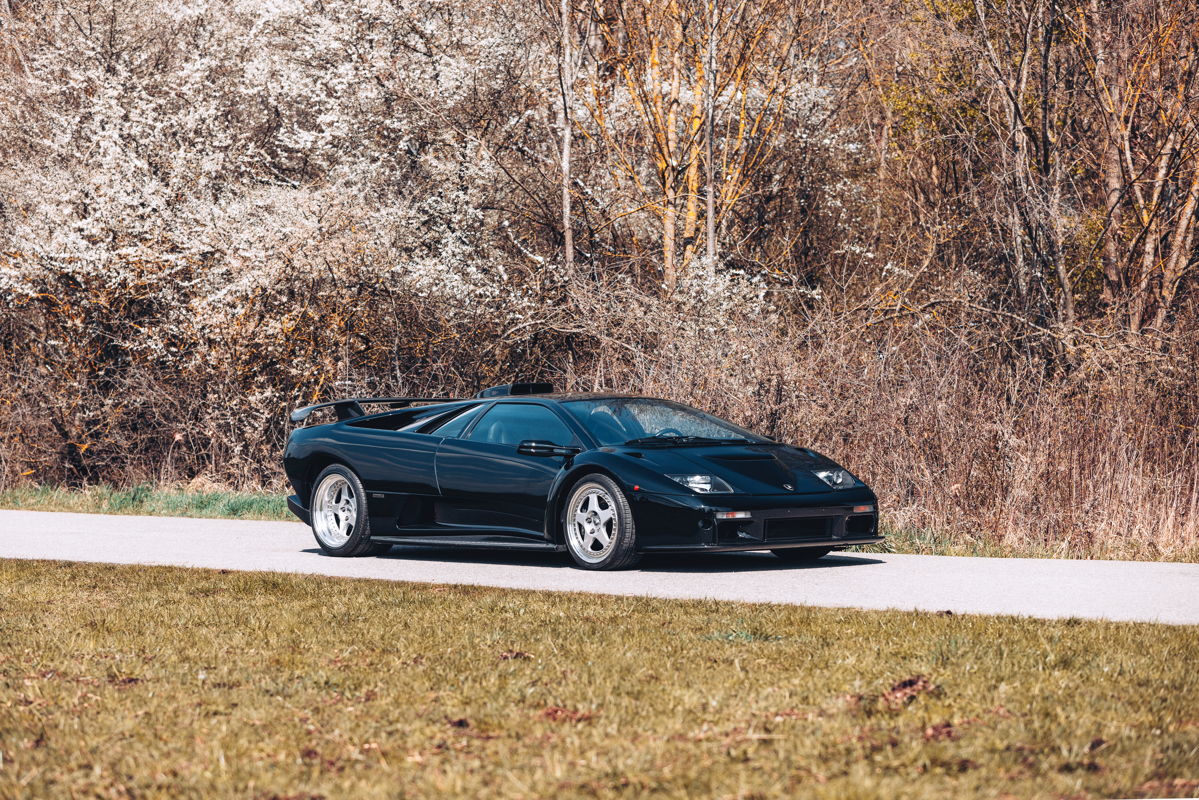 2001 Lamborghini Diablo GT
Estimate: €500,000 - €600,000 EUR
Number 28 of just 80 examples produced, on offer in Monaco is a landmark car in Lamborghini's storied range. The Diablo GT was inspired by Lamborghini's GT2 racing variant developed the year prior. Noticeably a more aggressive car inside and out, the GT's upgrades include a racing style front air scoop and carbon fibre throughout. It featured many unique components in comparison to the normal Diablo of the time, helping make the GT the fastest road-going Diablo ever made. This helped to make the GT not just a quicker Diablo, but also one that was far better prepared for taking to the track, with drastically improved road handling thanks to various upgrades. Fascinatingly, Lamborghini gave the option to its customers as to what gear ratio they would like to have, depending on their intended use in the real world, with the longest gear ratios offered helping propel the Diablo to 215 mph. This is therefore a rare variant of the iconic Diablo.
2014 Lamborghini Gallardo LP 570-4 Squadra Corse
Estimate: €200,000 - €225,000 EUR
Heavily inspired by the Blancpain Super Trofeo race car, the Squadra Corse was the final incarnation of the incredibly successful Gallardo model. The masters at Sant'Agata started with the race variant and the intention of changing as little as possible to help make it road legal. Only 50 were made and the opportunity to add one to your collection is rare. Presented in Grigio Thalasso, this track-ready machine represents a remarkable opportunity to add a modern classic to one's collection. With only 5,935 km on the odometer, this Lamborghini Gallardo LP 570-4 Squadra Corse is a mint condition example of the Gallardo's swansong.