Before Porsche was an international sensation; before their many successes at motorsport and long before the collector market discovered the brand, they were an engineering firm first. Established in a tiny office on the Kronenstraße in Stuttgart on 25 April 1931, Porsche Design initially offered their engineering skills to anyone interested, including other automakers. The first official Porsche "Type" number was "007," in part to reassure their would-be client, Wanderer, that their engineering skills exceeded amateur status. Of course, Wanderer had nothing to worry about, as Porsche had been engineering high-tech "Mixed Hybrid" automobiles as early as 1900.
In retrospect, the firm founded by Ferdinand Porsche was destined for greatness even from that early era. Porsche's follow-up "Type 008" for Wanderer stands as an icon of Art Deco automotive design and established the long-standing relationship with coachbuilder Reutter. Because Porsche worked for multiple automakers, all competing against one another, the ambiguous "Type No." system kept the firm's clients anonymous. Synchromesh gearboxes for Volkswagen ("Type 278") and supercharged single-seaters for Cisitalia ("Type 360"). By the time the type numbers reached "356," Porsche was ready to brand their own cars, top to bottom.
As part of our annual Amelia Island auction, RM Sotheby's is proud to present these spectacular Porsche sports cars, telling a story of continuous refinement and engineering excellence from "Type 356 C" to "Type 918":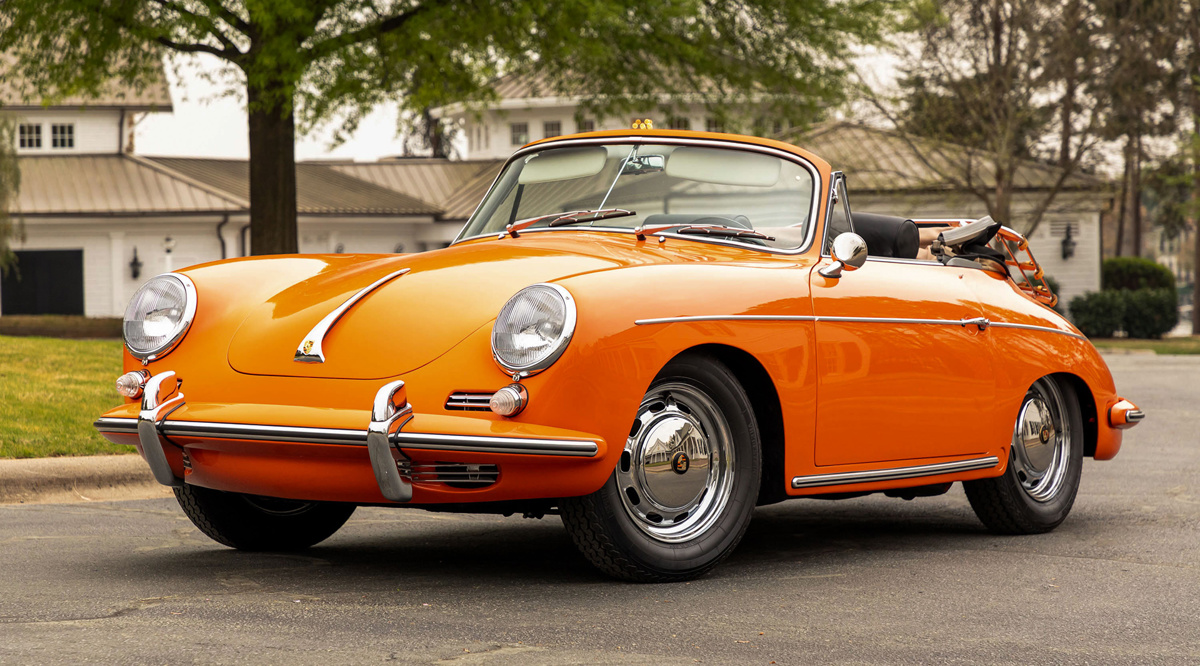 1965 Porsche 356 C Cabriolet by Reutter
Estimate: $150,000 - $175,000 USD

 

|

 

Offered Without Reserve

 

True fans of Porsche seem to gravitate towards two ends of the spectrum: Early and late. Lovers of history want to experience Porsche performance at its most pure state. That is to say, with engineering directed by none other than Ferdinand Porsche himself; an air-cooled, open-top masterpiece in its third era of existence. As opposed to the previous "356 B" variant, Cabriolets like this one were fitted with zip-out plastic rear windows, a practical addition that would resurface in early examples of the Porsche 911 Targa. A classic in the history of Porsche, offered entirely without reserve.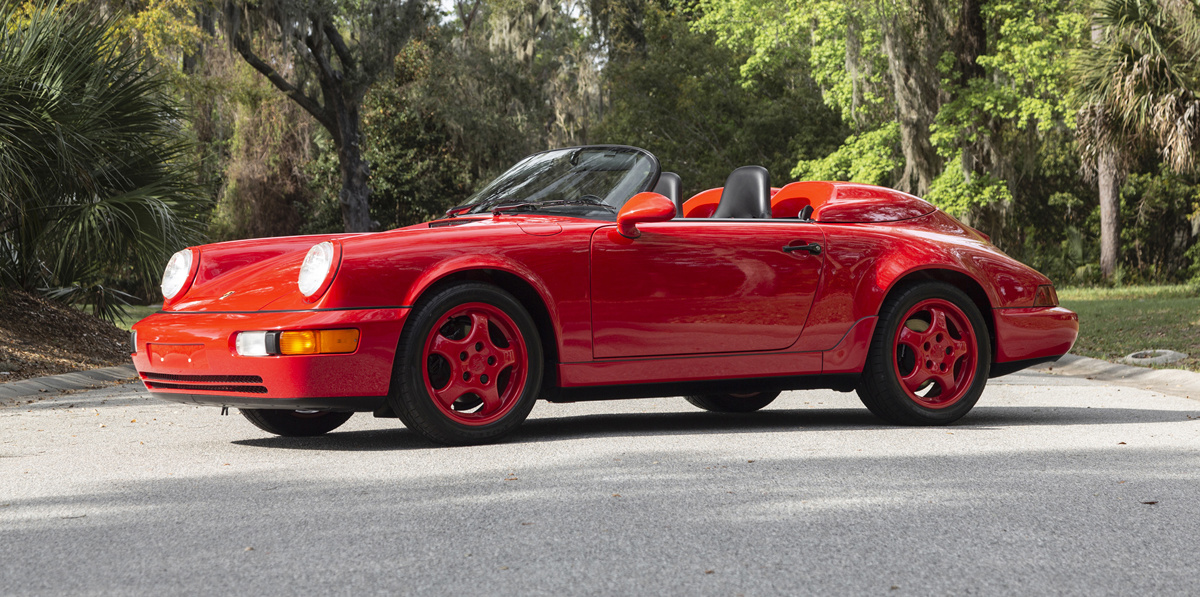 1994 Porsche 911 Speedster
Estimate: $150,000 - $175,000 USD
Though our Porsche history is jumping around a bit, it was important to put these two open-top, air-cooled sports cars together. This second-generation 911 Speedster was made to evoke the 356-based classic which was conceived by Porsche's ace salesman and New York City-based distributor, Max Hoffman. While the Speedster's first revival in 1989 mostly comprised of an appearance package, the 1994 follow-up was closer in performance and ethos to the contemporary Carrera RS. This example sports lightweight, body-colored bucket seats and (for the first time) a removable windshield. One of a total of 936 produced.
1990 Porsche RUF 'CTR' Carrera 4
Estimate: $350,000 - $400,000 USD
For one step beyond in terms of rarity, this RUF-built Porsche 'CTR' Carrera 4 is one of only two four-wheel-drive examples ever made on the 964 platform. We have covered this example, built by Alois Ruf's skilled technicians, in this space previously, in an article about a single-owner collection of spectacular motorsport-spec sports cars. For anyone convinced they have seen it all in terms of Porsche performance upgrading, this Kevlar-bodied, 'Yellow Bird'-powered machine will reset your expectations.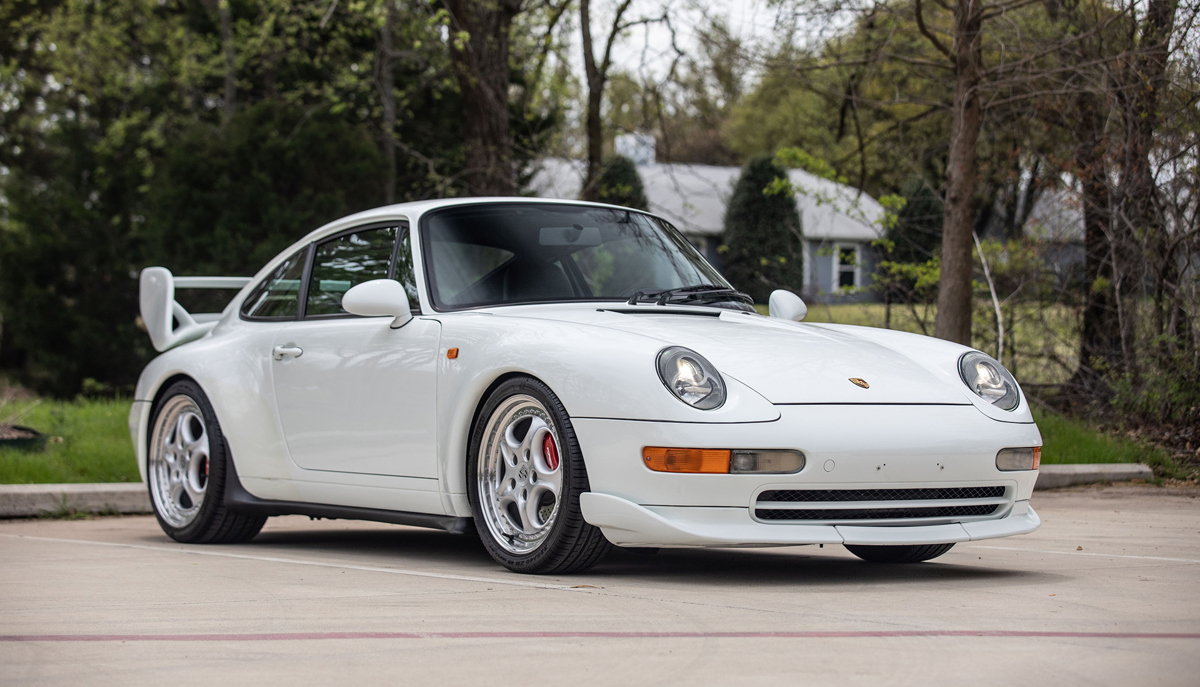 1995 Porsche 911 Carrera RS 3.8
Estimate: $300,000 - $325,000 USD
For many Porsche enthusiasts, owning a car that wears the famous Stuttgart crest is but a stepping stone to the ultimate goal, signified by two letters: "RS." More of a lifestyle than a mere suffix, 'RS' (or,  "Rennsport") has inspired the business names of high-end restorers in the U.K. and a significant factory-authorized gathering in California, and Porschephiles everywhere in between. All quest after 'RS'-branded examples like this one from the 993-generation, with an air-cooled, naturally aspirated 3.8-litre engine. Never officially imported to the United States, Amelia Island presents an exceptional opportunity for stateside collectors to experience the ultimate expression of Porsche purity.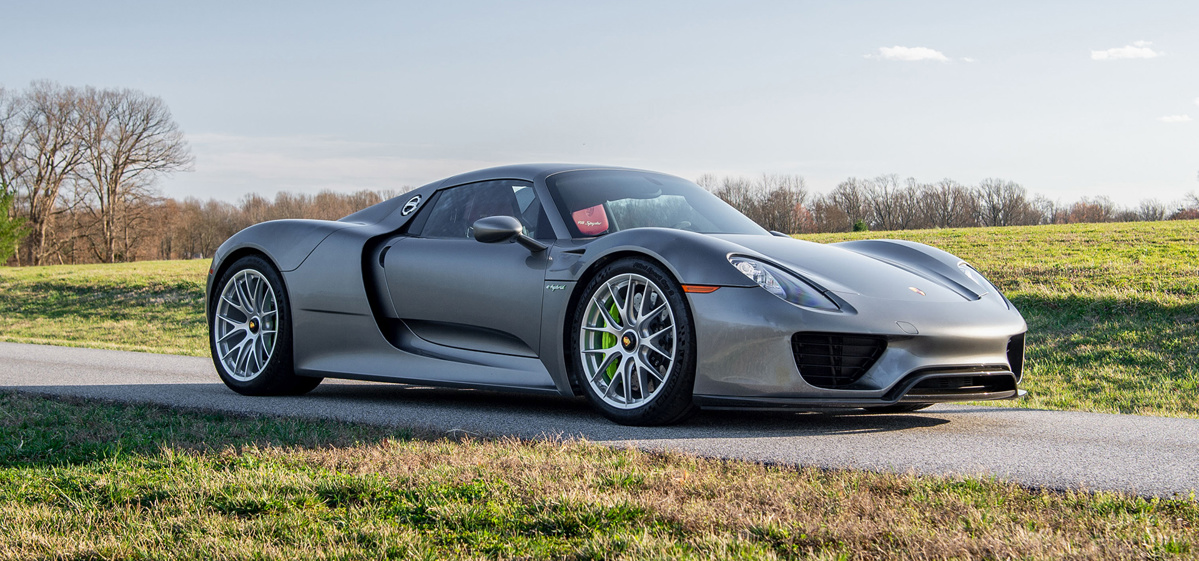 2015 Porsche 918 Spyder
Estimate: $1,000,000 - $1,250,000 USD
Perhaps the best way to describe the enduring appeal of a brand like Porsche is a list like this one; beginning with one nimble, open-air sports car and ending with another. Though fifty years separate "Type 356" from "Type 918," the two cars share an underlying ethos of spirited performance, driven by technology. In the case of this example, the plug-in hybrid powertrain technology in question was completely contemporary for the 21st century, but in typical Porsche form, references the firm's first project. Presented in the quintessential color combination of Meteor Silver Metallic over Garnet Red leather, this example's odometer shows fewer than 2,620 miles from new. A perfect Porsche for those who, quite literally, want their supercars to be grounded in years of real-world engineering experience.