A debate that will likely forever remain unsettled is currently raging among classic automobile aficionados. Two camps, both with opposite viewpoints, claim to have the correct path when it comes to car collecting. In one of them, originality is sacred, and every modification made to a car should aim to replicate the exact condition when it left the factory. Meanwhile, the other camp recognizes that factory-fresh occurs only once, and instead moves in the opposite direction, seeking to customize their cars to their personal tastes. Like most tough choices, there is no "right" answer.
Fortunately, Fort Lauderdale offers a host of options, whether you are in one camp or the other. With literally hundreds of collector cars to choose from, which style would you choose? Some of these intriguing examples have been fully restored with an eye towards originality, while others have been daringly customized to a point where they are essentially one-of-one. Whether you wish to fit in with a crowd or to carve your own path, RM Sotheby's has a collector car for you: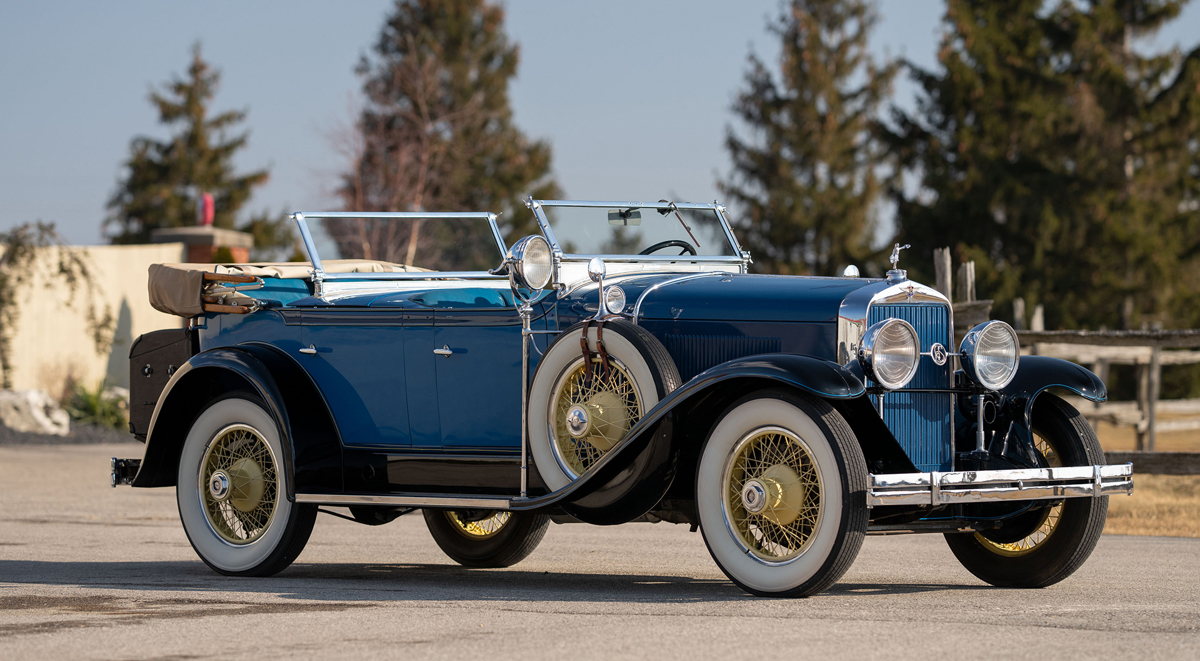 1928 LaSalle Series 303 Sport Phaeton
Estimate: $60,000 - $75,000 USD
A good place to begin our list of selections is a certified CCCA Full Classic with an unmistakably upmarket dual cowl phaeton body. As the sister brand to Cadillac, LaSalle represented a more sporting take on a typical luxury car, featuring striking paint schemes, amenities like dual side-mounted spare tires, and the same patented powerplants that made its top-of-the-line sibling brand world-famous. This handsome example wears an older (yet well-preserved) restoration with a two-tone, dark blue-over-light-blue paintjob with a well-kept blue leather interior and contrasting light yellow wire wheels. Backseat passengers are treated like royalty thanks to the rear windshield and the lucky driver will surely appreciate the V-8 power and upgraded electric fuel pump for easy starting and increased reliability. With its Full Classic status, this LaSalle is a prime choice for those who wish to use their classic motorcars as originally intended.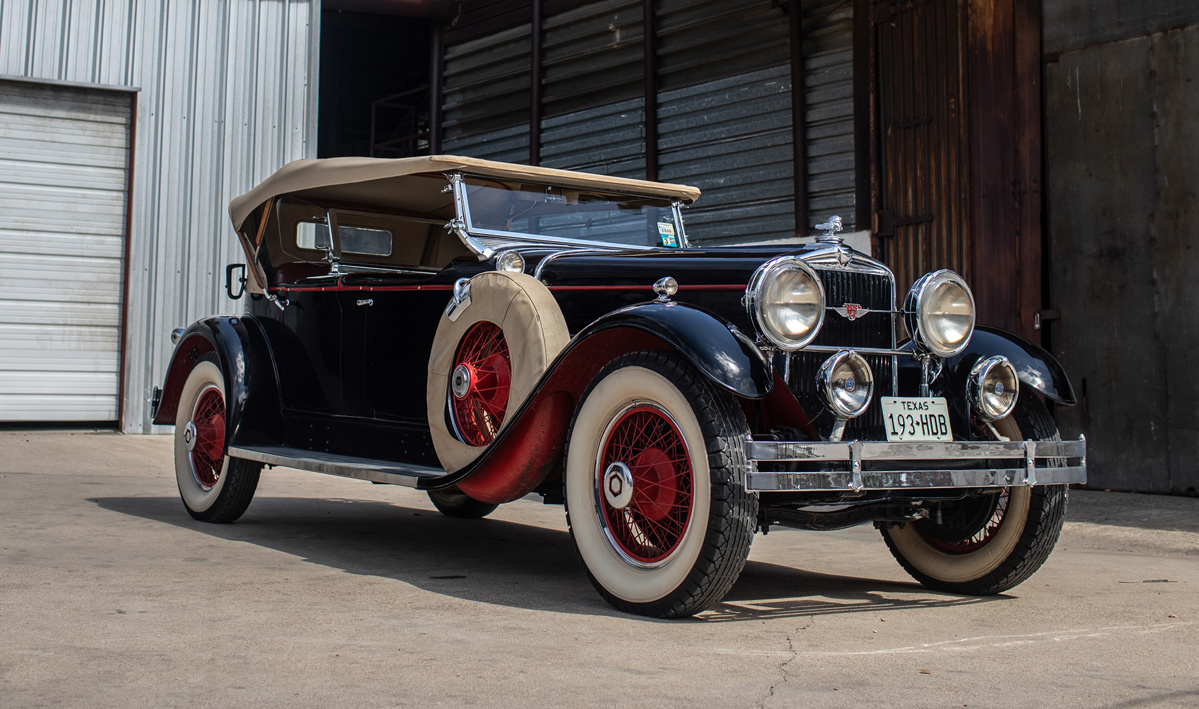 1929 Stutz Model M Dual Cowl Phaeton by LeBaron
Estimate: $80,000 - $100,000 USD
Deciding whether or not to restore a classic car is a deeply personal decision, based around individual preferences as much as it is the perceived value of a perfect example. Like the LaSalle we featured previously, this Stutz is also a CCCA Full Classic featuring sporting Dual Cowl coachwork. Unlike the LaSalle, which features a body made by General Motors in-house body company Fisher, this Stutz is clad in coachwork by one of the most renowned carrossiers of the early 20th century, LeBaron. French only in its pronunciation, LeBaron was founded by two New York City designers, Raymond Dietrich and Thomas L. Hibbard. By 1926, LeBaron had relocated to Detroit, and had been acquired by the Briggs Body Company, still operating as an upmarket, independent entity (the takeover from Chrysler did not occur until 1953). This inline eight-cylinder example wears a handsome older restoration which has held up well, though with this pedigree and potential to show, a comprehensive restoration would certainly be justifiable.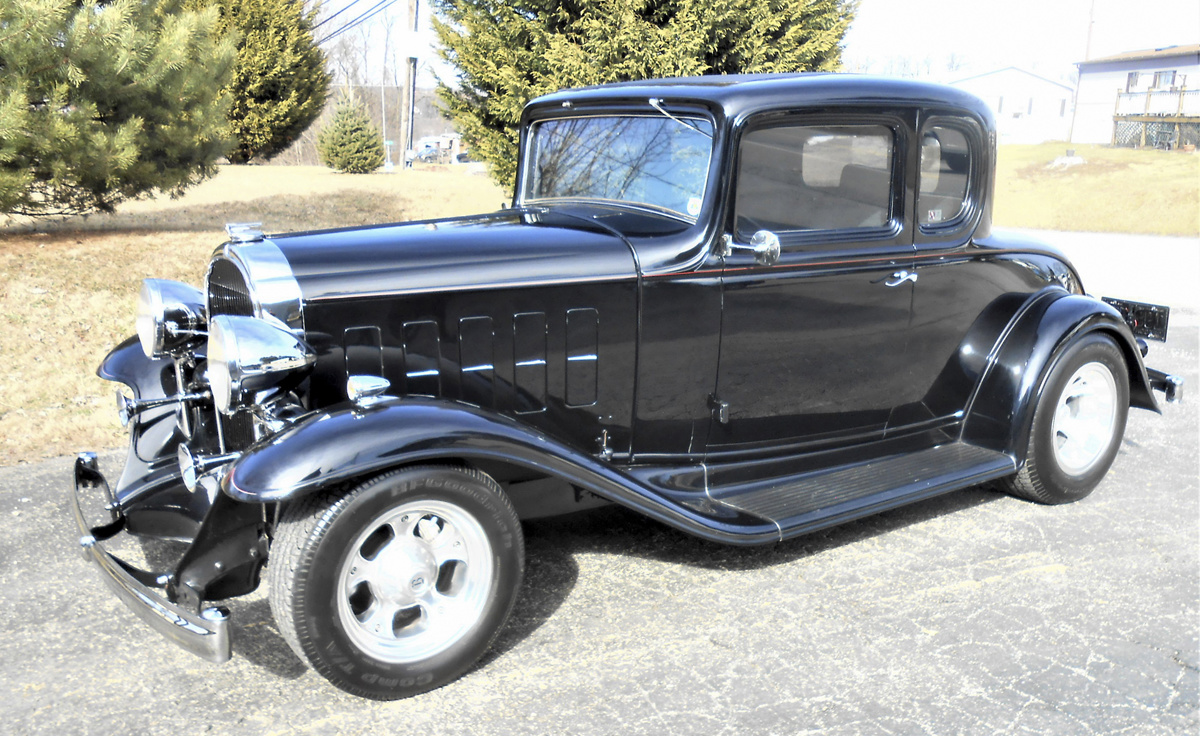 1932 Buick Series 60 Two-Door Coupe
Estimate: $55,000 - $65,000 USD
If the previous two examples were easy decisions for either restoration or preservation, perhaps this pre-war Buick presents more of a challenge. While the Series 60 was Buick's most expensive offering when it was released, earning a modern nod as a CCCA Full Classic as a result, by 1932 the model was supplanted by the range-topping Series 80 and 90. In other words, it is a prime candidate for a hot rod build, removing one of the psychological barriers to customization. Our more modification-friendly readers will already have noticed the striking five-spoke aluminum wheels by Boyd Custom as well as its powerful, lowered stance. Underneath the hood is perhaps even more impressive, with a 350-ci Chevrolet ZZ3 V-8 crate engine claimed to produce 345 horsepower and a bevy of modernizations, including a Holley fuel pump, coil-over suspension, power steering, Vintage Air air-conditioning, and power-assisted front disc brakes. Modern, and classic.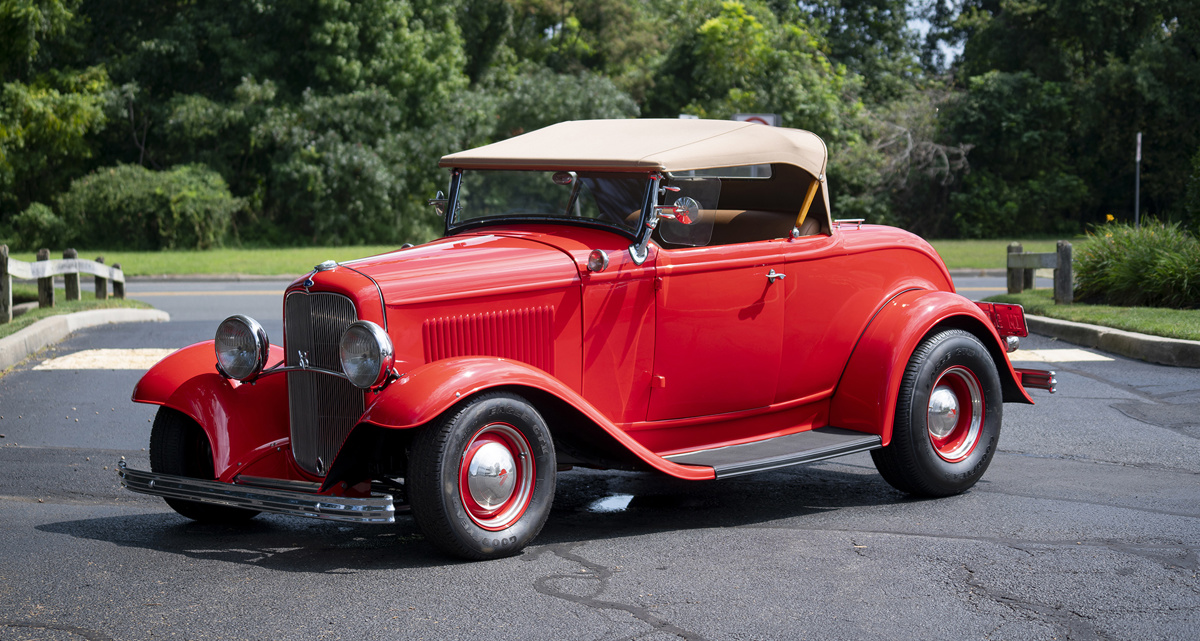 1932 Ford Roadster Custom
Estimate: $60,000 - $80,000 USD | Offered Without Reserve
Of course, for many hot rod enthusiasts, there is only one acceptable make and model: a 1932 Ford. Renowned even in-period for its eight-cylinder powerplant, the Ford Roadster was well-suited for a performance boost in the eyes of the post-war hot rodder. Modifications on this example feature a striking small-block, overhead-valve, and Ford V-8 engine painted red-and-silver, paired with an automatic transmission for maximum usability. Operated by a leather-wrapped banjo steering wheel, which stands out as the centerpiece of a well-trimmed leather interior, this example retains enough period-correct details to accurately depict an early post-war hot rod, yet is satisfactorily modernized with amenities like push-button turn signals and a JVC stereo system. Perhaps its most key feature is its body itself, the period-correct, highly coveted "Henry Ford Steel," which Ford enthusiasts swear by. Would you preserve this handsome hot rod as-is, or modify it further?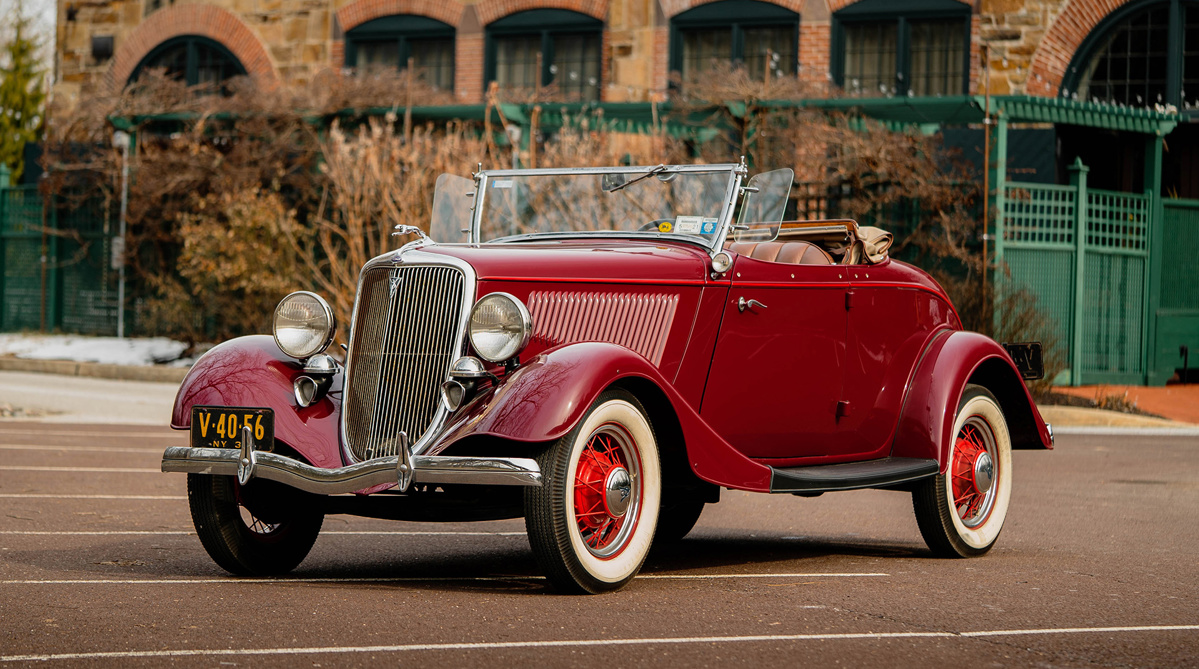 1934 Ford DeLuxe Roadster
Estimate: $40,000 - $50,000 USD
Perhaps our strongest case for preservation yet, this Dominion Maroon-over-Copra Drab leather example was reportedly owned by a former chief judge at the Newport Concours, who stored it for some time at the location which now houses the Audrain Museum. Coming from such a credentialed background, this example was equally beloved in-period for its performance and style; Frank Lloyd Wright even owned eight from the same year and wearing the same paint color. John Dillinger, Bonnie Parker, and Clyde Barrow were also fans of the 1934 Ford, though perhaps for different reasons, chief among them being its 221-ci "Flathead" V-8 engine, which turned out 85-horsepower. With this rumble seat roadster having taken home an award for "Outstanding Open Car, 1933-1934" at the Greenwich Concours d'Elegance in 2004, this is one classic worth keeping.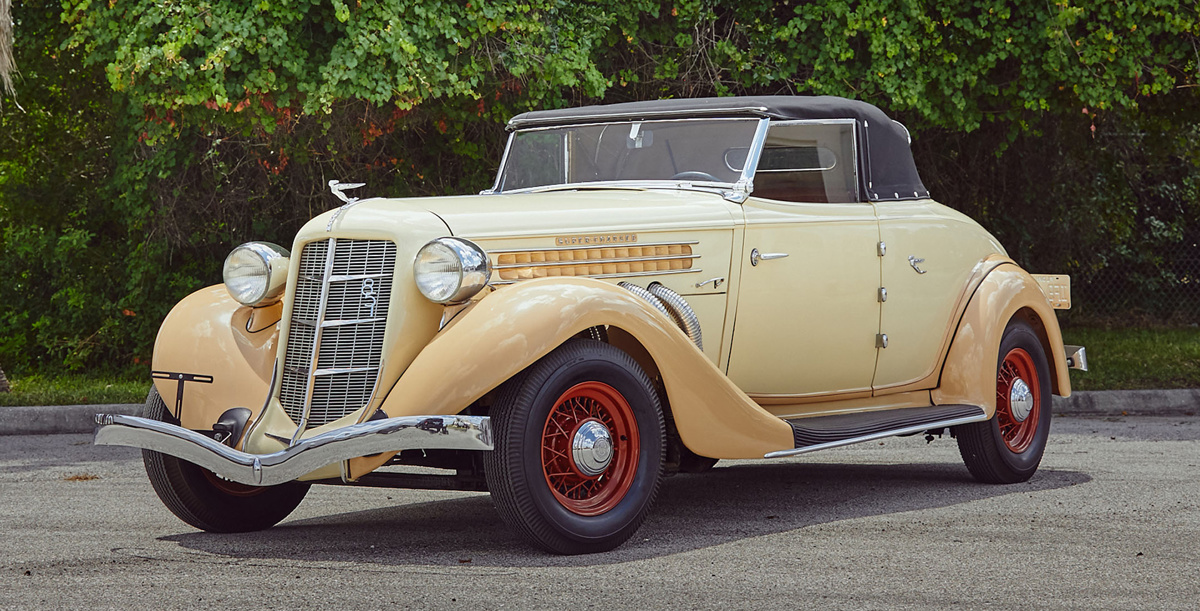 1935 Auburn 851 Supercharged Cabriolet Conversion
Estimate: $100,000 - $125,000 USD
In the case of this intriguing example, some of the hard decisions have already been made. Interestingly, even many strict purists of originality allow for some modifications to have been made in-period. Reportedly, this example was once appropriately owned by the mayor of Auburn, Indiana, the location that spawned the market-leading Auburn, Cord, and Duesenberg brands. In the 1960s, this mayor reportedly elected to convert this Auburn 851 from its already-attractive coupe format to its extremely desirable current Cabriolet configuration. During the same time period, its straight-eight Lycoming engine was upgraded with in-period supercharger components, as certainly, if anyone, the mayor of Auburn deserved to drive one of its all-time peak products. With its present ownership treating this example to a full engine and supercharger rebuild, receipts accompanying the sale from Automotive Restorations add up to nearly $75,000. An all-American car deserving of its CCCA Full Classic status.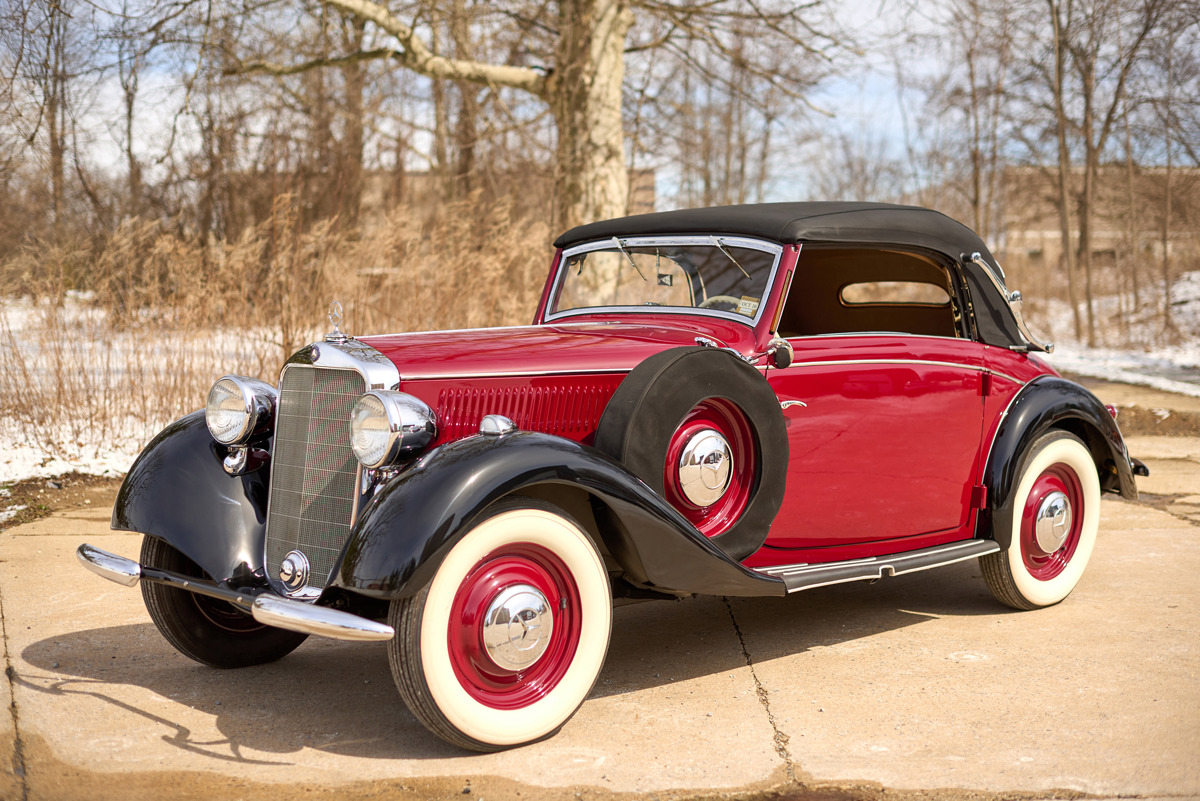 1937 Mercedes-Benz 230 N Cabriolet A
Estimate: $175,000 - $200,000 USD
Another CCCA-certified Full Classic, though one which is infrequently seen in the United States, this Mercedes-Benz shows why the three-pointed star brand has earned so many devotees over the years. Innovative even in their entry level offerings, Mercedes-Benz engineers endowed the W143-generation with a full set of hydraulic-assisted brakes, a pair of side-mounted spares, and a stalwart six-cylinder engine displacing 2.3-liters. Operated by a four-speed manual transmission, this 230 N rides on the extended wheelbase (or "Normal") chassis, and its well-appointed interior loses nothing in quality to its upper-tier Mercedes siblings. This example is especially attractive given it is the open-top Cabriolet variant with its functioning landau bars and running boards with refinished chrome. Still containing its numbers-matching engine from new, this handsomely restored pre-war Mercedes-Benz world be right at home in any collection of the marque.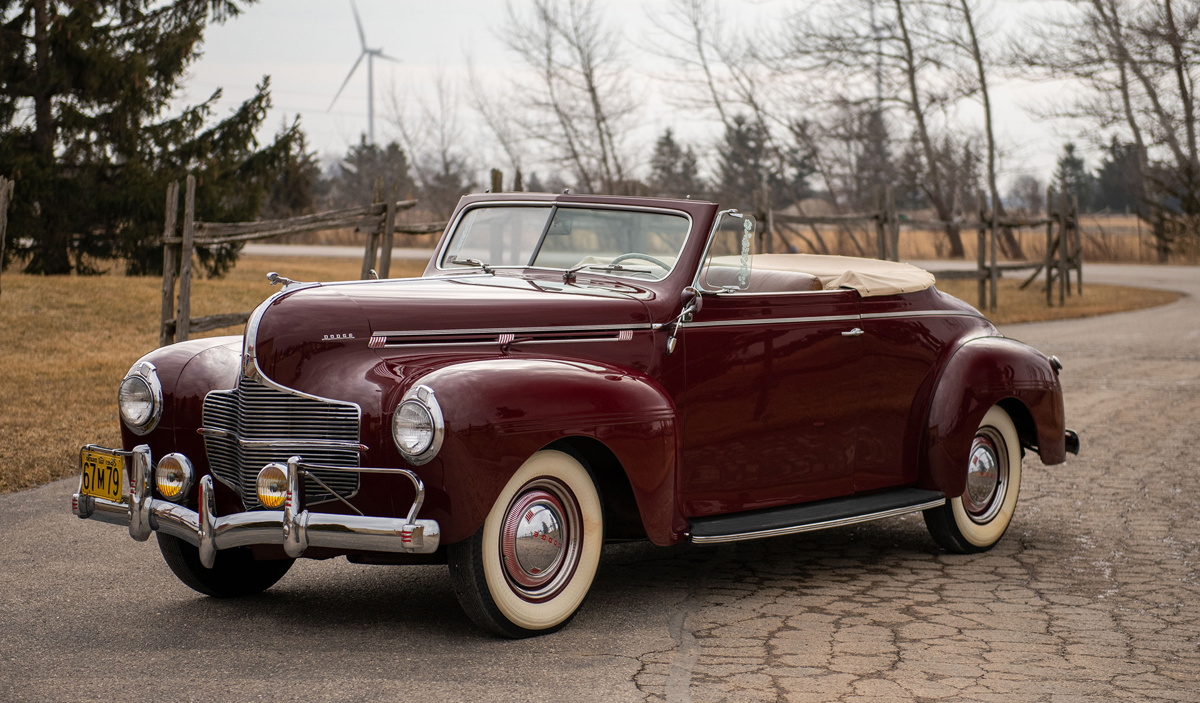 1940 Dodge Convertible
Estimate: $25,000 - $35,000 USD
Another car which has already received a restoration, this 1940 Dodge Convertible is evidence that the Detroit automakers could hold their own against their European counterparts. Featuring a streamlined body style with plenty of chrome ending in a Rams Head radiator mascot, the final new year of production before the carryover models during wartime was designed under the eye of Raymond Dietrich, who had been hired as Chrysler's chief designer in 1932. This Canada-delivery 1940 Dodge is powered by an inline six-cylinder engine and is operated with a "three-on-the-tree"-style manual transmission. With 85-horsepower and a chrome interior, this would be a perfect starter car for those who wish to cruise in the most modern of the pre-war models.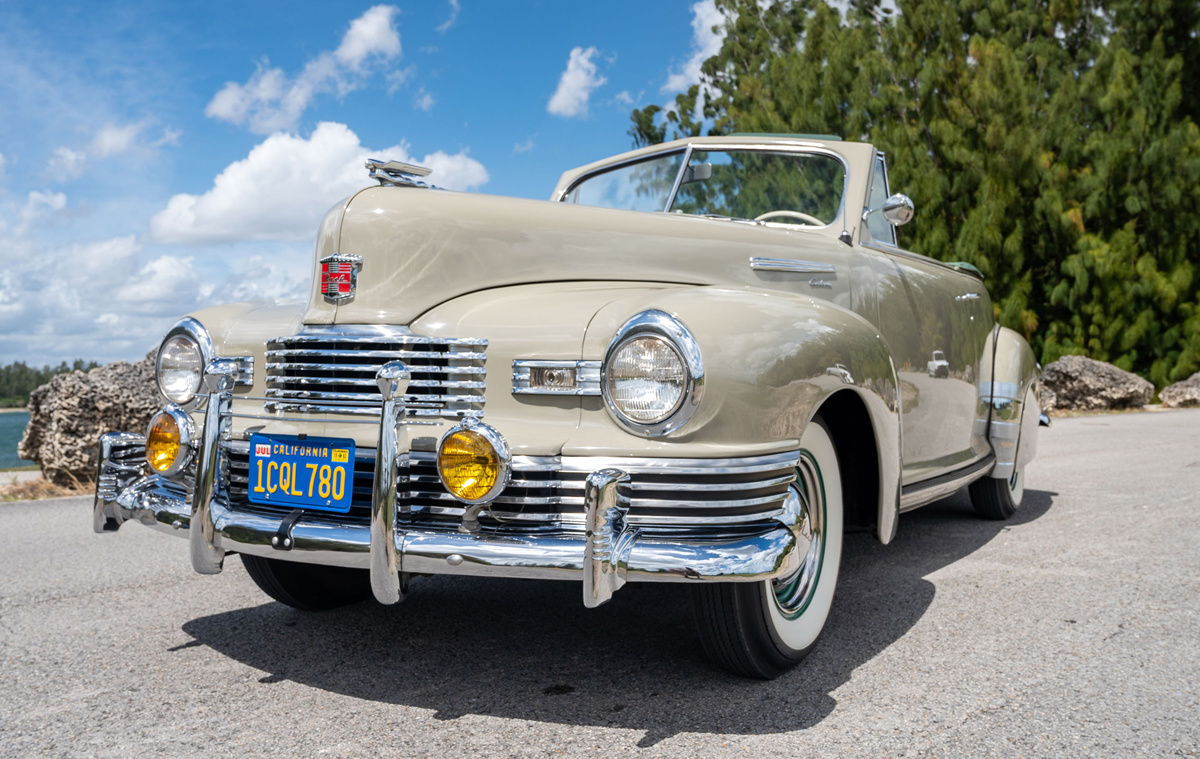 1948 Nash Ambassador Custom Convertible
Estimate: $50,000 - $60,000 USD
With wartime finally ending in 1948, full-time automotive production could re-start, and with it, a new set of models from one of America's finest independent manufacturers, Nash. In 1948, the Ambassador Custom Convertible was Nash's highest-end option, though reportedly pent-up demand pushed 1,000 people to purchase one. Of that number, a scant sixty in total are believed to survive today. This Newfoundland Grey example is especially well-appointed, with options including driving lights, fender skirts, a Weather Eye Conditioned Air system, radio, tissue dispenser, and even the rare "Pres-A-Lite" cigarette dispenser and lighter, which prepares a lit cigarette on demand for its driver (or passenger). Well-documented originality is worth preserving. This 70,000-mile example has had a string of sympathetic owners since the 1980s, and even won a Best-in-Show at the Desert Car Classic in Palm Springs, CA, in 1991.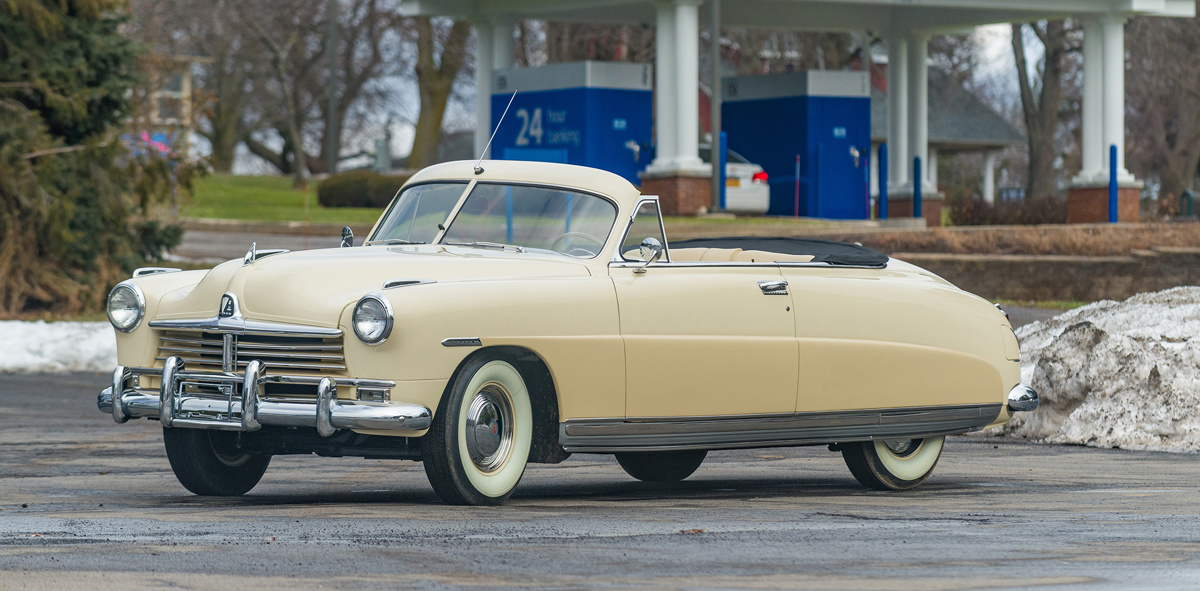 1949 Hudson Commodore Six Convertible
Estimate: $75,000 - $85,000 USD
By the time the post-war period truly started, streamlined styling had gotten much less theoretical. This six-cylinder Hudson is one of a mere 656 made for the 1949 model year, and like the Nash which preceded it on this list, it is a former concours car, with an appearance at the Michigan-based Meadowbrook Concours d'Elegance in 2009. Hudson subtly stood against the largest Detroit automakers with their innovative Monobilt semi-unit body engineering, six-cylinder powerplants, and signature "Step-Down" interiors. Worthy of closer inspection in the corresponding photo gallery for its clean undercarriage alone, this well-restored Hudson has been carefully maintained and sparingly used since its concours appearance, though its 121-horsepower L-head inline-six would be tempting to exercise on a sunny day.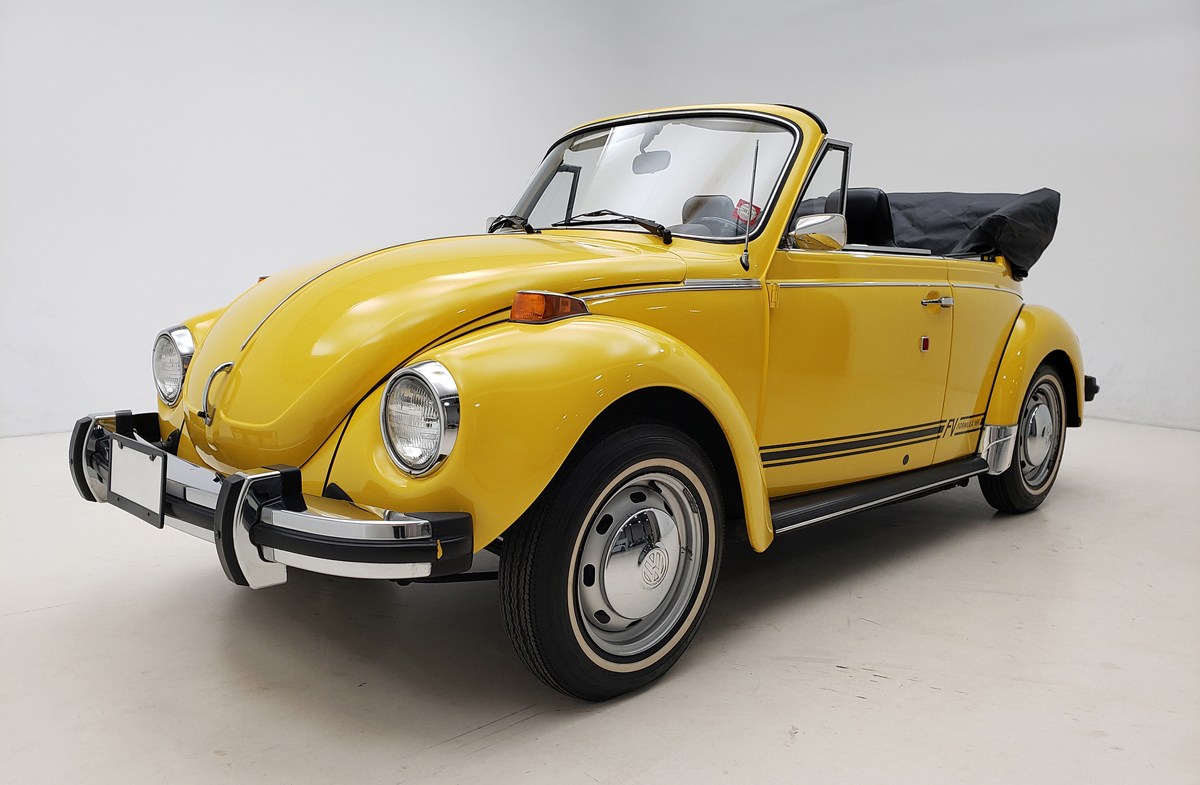 1975 Volkswagen Beetle Convertible
Estimate: $35,000 - $40,000 USD
Speaking of sunny days, the final open-top example on our list is practically a ray of sunshine. Perfect to round out our list of today's selections heading to RM Sotheby's Fort Lauderdale 2022 auction this weekend. This 1975 Beetle Convertible is also a candidate for further preservation, as it retains many of the period-correct accessories, options, and trims, right down to its door-mounted Formula Vee decals and Rallye Yellow exterior color. With a full stock of original documentation, including its first registration sticker, as well as its owner's and service manuals, this fastidiously kept example was recently acquired from its original owner, and only showed a mere 4,054 miles at the time of cataloguing. With Bosch L-Jetronic fuel injection, this Super Beetle would certainly be tempting to put a few more miles on. What would you do? Which would you choose?