The fortunate few automobiles blessed to be badged with a prancing horse (or the Cavallino Rampante as it would be said in the mother tongue) frequently evoke both poetry and fine art. To many, the Ferrari badge is the de facto symbol of peak automotive design, engineering, and desirability—and deservedly so. RM Sotheby's are proud to provide a wide range of offerings from Maranello, whether that be Felipe Massa's show car from 2008, various gorgeous examples from the 1960s, or a fascinating Ferrari 360 Challenge. Selections at RM Sotheby's office are so diverse, there is even the choice as to whether you prefer your prancing horse to seat two people or four. So, let's take a quick look at a variety of Ferrari sports cars that can be snapped up this coming Saturday at the Grimaldi Forum, Monaco.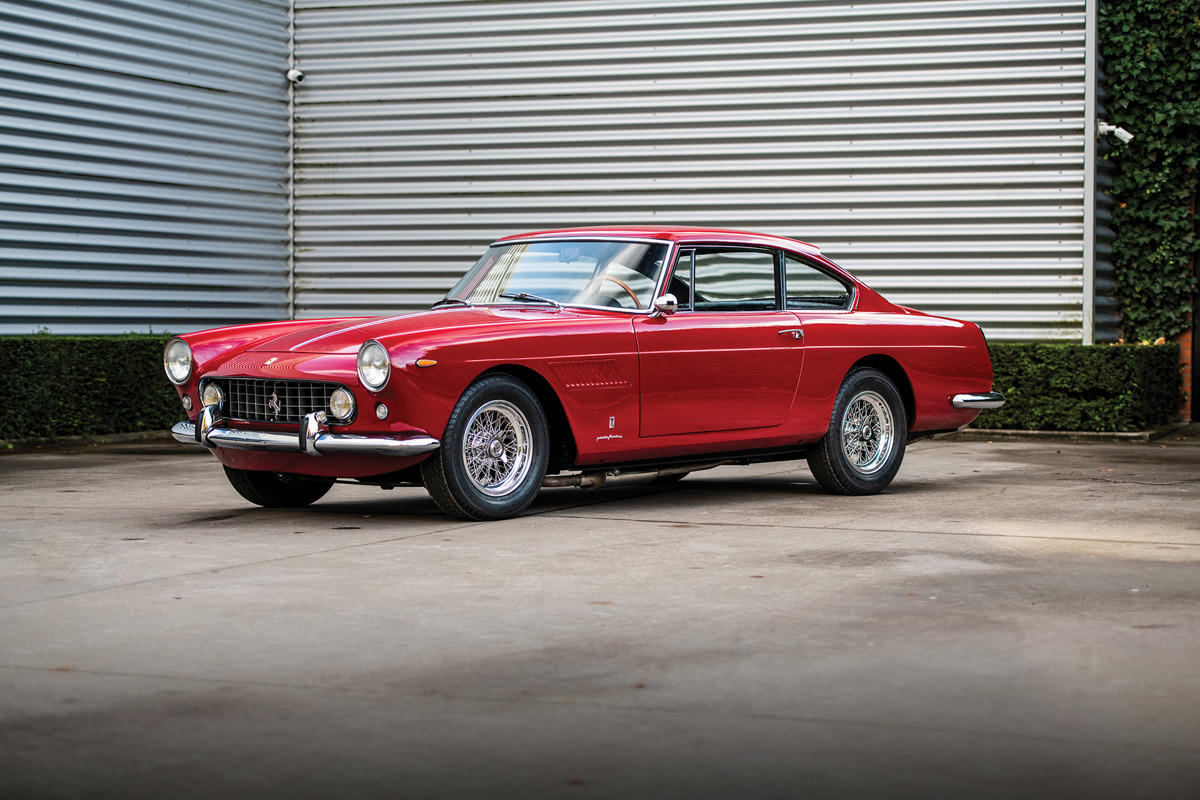 1961 Ferrari 250 GTE 2+2 Series I by Pininfarina
Estimate: €300,000 - €340,000 EUR
The 250 GTE 2+2 Series I was Ferrari's first attempt at making a proper 2+2 and was masterfully sculpted by Pininfarina to help enable space for the extra row of seats. Clad in a tasteful shade of Rosso Bordeaux, a strong statement about this model is that Enzo Ferrari himself frequently used one as his daily driver, surely making full use of the 237-horsepower, 3.0 litre V-12 Colombo engine whilst enjoying the additional space, storage, and practicality on offer. Boasting Classiche certification, and a full history file by esteemed Ferrari historian, Marcel Massini, this Series I example is one out of only 299 produced, making this 250 GTE an excellent way to access Ferrari's acclaimed 250 Series.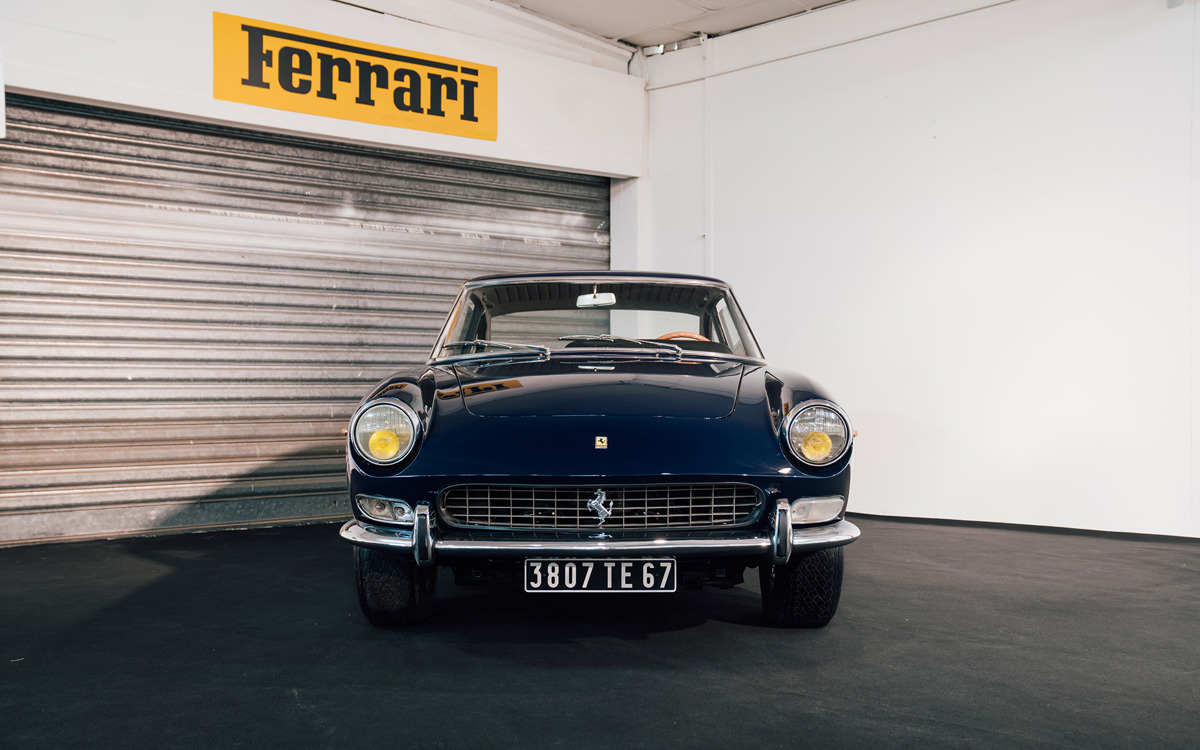 1966 Ferrari 330 GT 2+2 Series 2 by Pininfarina
Estimate: €190,000 - €230,000 EUR
Another great 2+2, the 330 stood for the displacement of each individual cylinder; 12 cylinders at 330cc apiece. Ordered new through Franco-Britannic Automobiles, this 330 GT went on to join the stable of esteemed French Ferrari collector Marcel Petitjean for 36 years. An effortlessly beautiful Ferrari, blessed with that special Colombo 4.0 V-12, this is certainly designed for ultimate grand touring. Offered here with matching-numbers and in a special shade of dark blue, many Ferrari aficionados find Series II examples like this one more desirable than the first, with many favouring the dual headlight format design over the quad setup. A most tasteful prancing horse.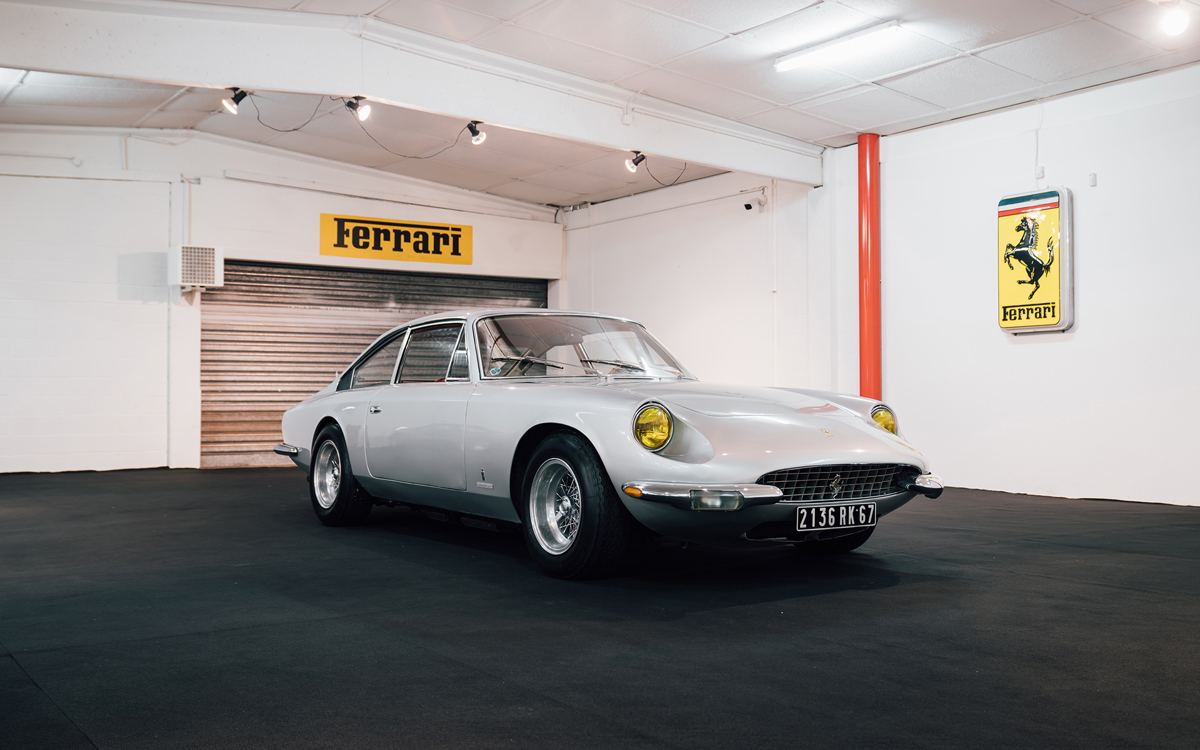 1968 Ferrari 365 GT 2+2 by Pininfarina
Estimate: €120,000 - €170,000 EUR
With more than just a hint of the famed 500 Superfast styling and featuring various cutting-edge mod-cons, such as electric windows and power assisted brakes and steering, this was another level of comfort that shows Ferrari was dedicated to consistently improving their grand touring offerings (period upstart rival Lamborghini certainly spurned some of this advancement). Offered with a history of enthusiastic ownership, including a 36-year stint with Monsieur Petitjean, this well-bred prancing horse example is finished in a tasteful Grigio Argento over a Beige leather interior. Whilst requiring recommissioning to get this Ferrari back on the road, a matching-numbers example of one of the brand's finest models from the late 1960s and is surely an appealing prospect for esteemed prancing horse collectors.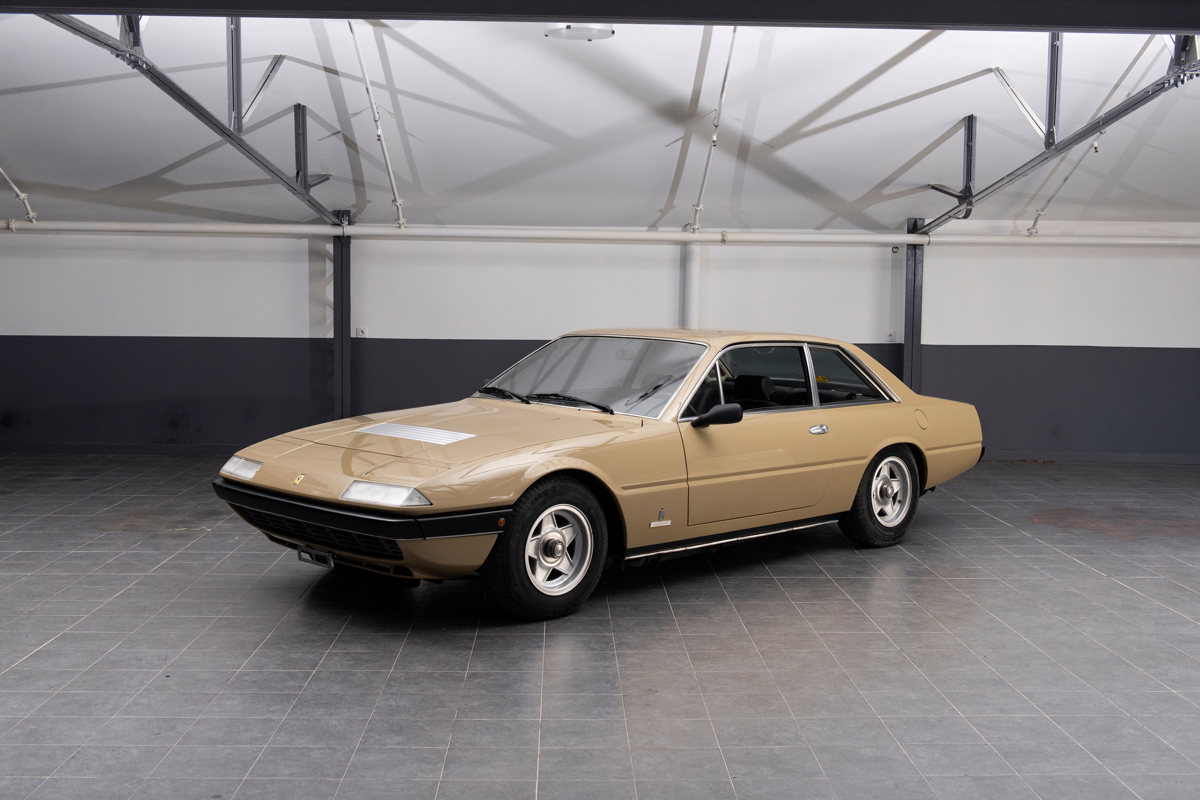 1976 Ferrari 365 GT4 2+2 by Pininfarina
Estimate: €80,000 - €100,000 EUR
Finished in the unique gold shade of Oro Kelso over a contrasting black interior, the 365 GT4 2+2 was Ferrari's answer to buyers wanting the legendary quad cam V-12 but wrapped in the body of a grand touring cruiser. Way ahead of its time, with sumptuous seats and air conditioning fitted as standard, the 365 GT4 was, in fact, more expensive than the Daytona when new, and was produced in far fewer quantities. This example, with matching engine and chassis numbers, was delivered new to French dealer Charles Pozzi and would be thoroughly enjoyed by any Ferrari V-12 aficionado.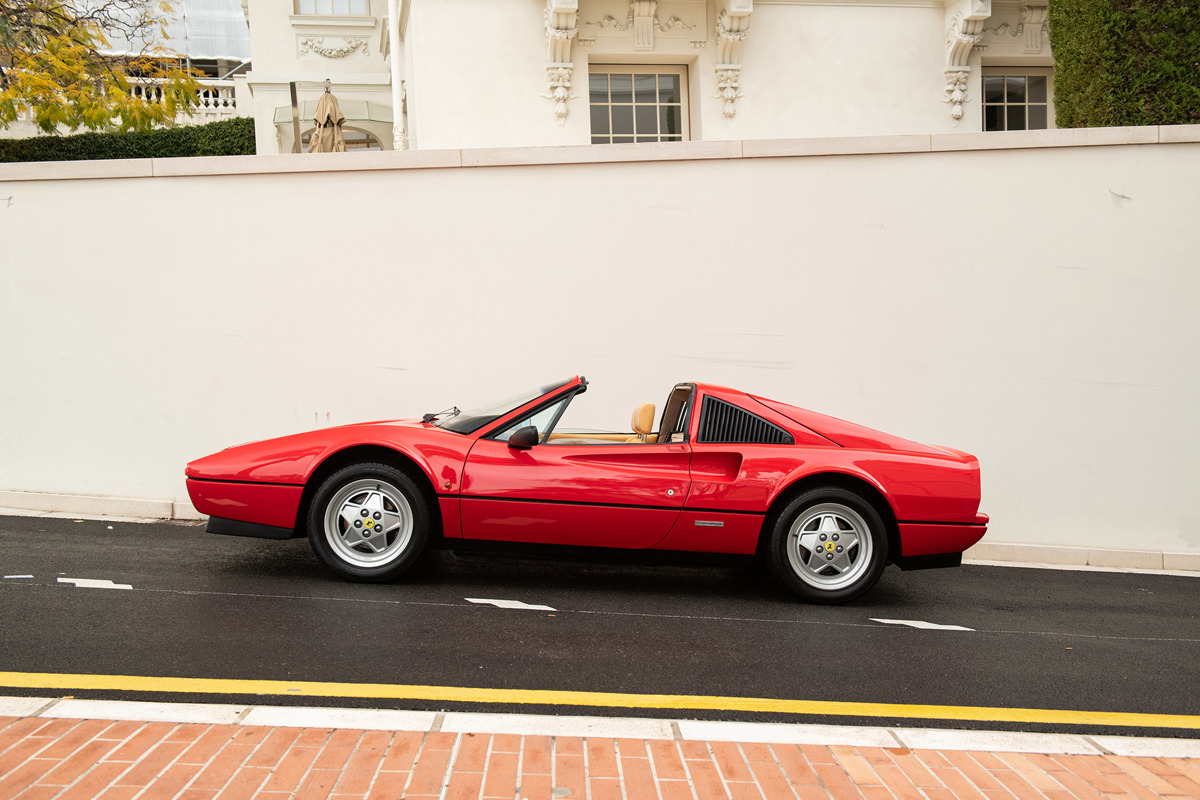 1989 Ferrari 328 GTS
Estimate: €90,000 - €120,000 EUR
The 308 and 328 cars remain amongst the all-time great-looking Ferraris and appear as fresh and exciting today as they did in-period. The 328 GTS was the open version of the acclaimed 328 GTB and beautifully highlights the lines penned by Pininfarina. The steel panels were still largely hand built by Scaglietti, and the open gate manual linked to the revamped V-8 Dino engine makes this one of the great drivers' cars, thanks to its lightweight construction and mid-engine layout. This lovely example boasts a remarkable 7,008 km on the odometer and would make a highly enjoyable addition to a stable of prancing horses. It would also make a great first Ferrari for someone looking to start their collection.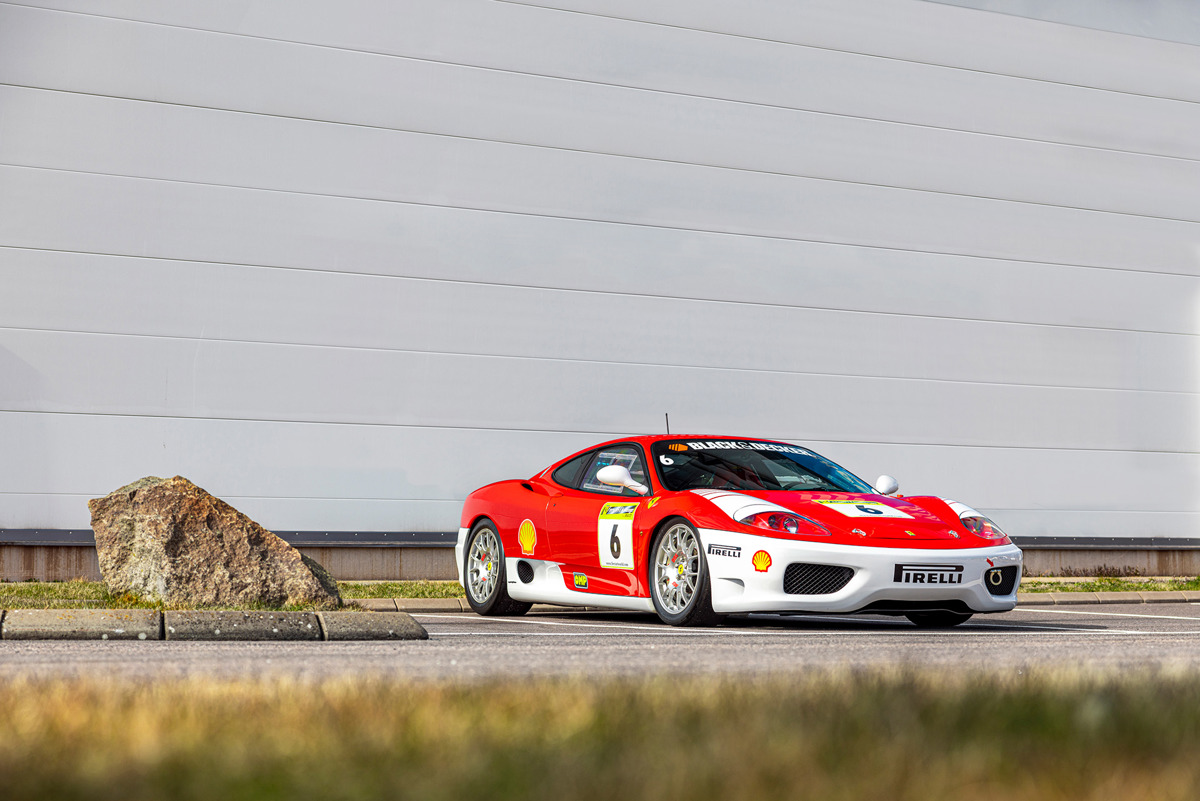 2004 Ferrari 360 Challenge
Estimate: €90,000 - €120,000 EUR
Ever wanted to race a Ferrari? Well, here is the opportunity to snap up a much cared-for, ex-works example of Ferrari's highly respected 360 Modena. As a factory-built race car, down 200-kg on the road-going variant thanks to a drastic removal of excess weight within, this machine was straight piped and given a racing clutch for its F1-style gearbox. The Ferrari Challenge series which saw these examples race became incredibly popular, with championships in Italy, Europe, and North America. Make this example a stellar addition to your collection and see how the straight piped V-8 sounds for yourself.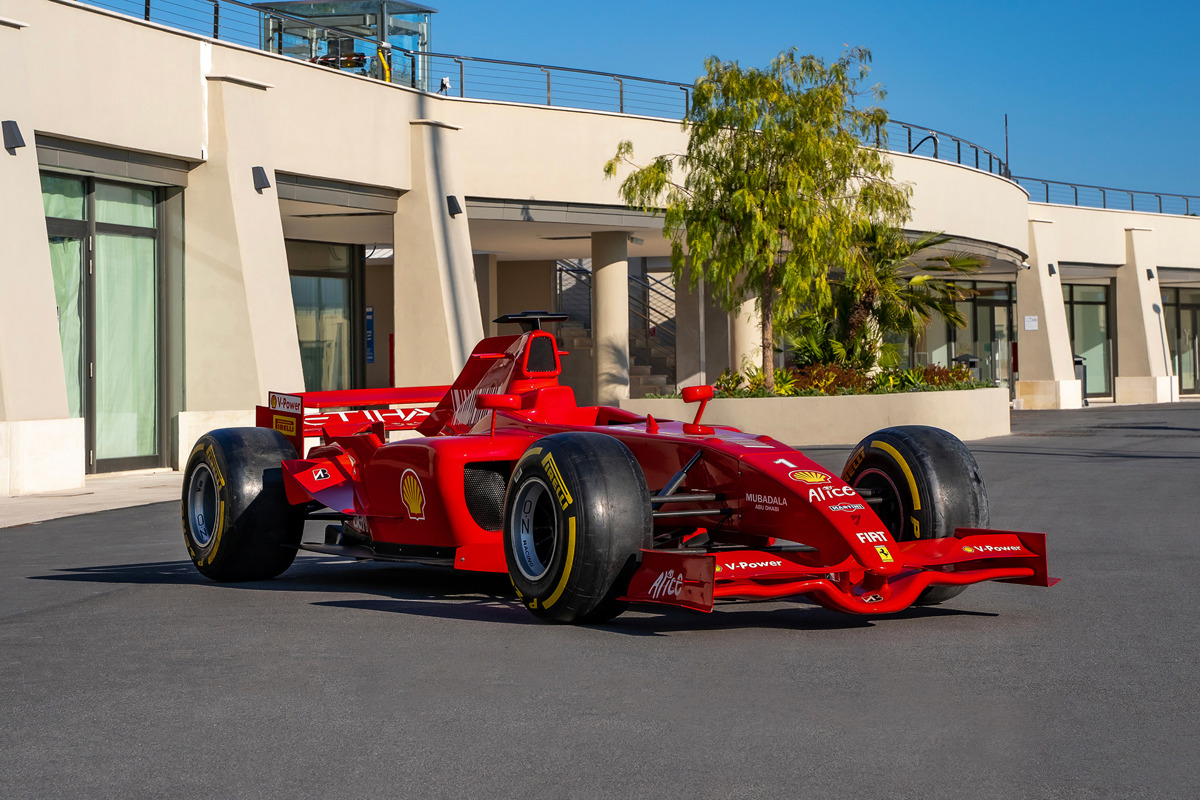 2008 Ferrari F2008 Show Car
Estimate: €100,000 - €150,000 EUR | Offered Without Reserve
Whilst not equipped with the mighty 750-hp V-8 powerplant that Felipe Massa used in the 2008 F1 championship, this F2008 Show Car is still a fine example that would certainly make a dramatic looking addition to a collection. Having it in one's garage as a display would certainly make it a head turner as something beautiful to look at and admire. Coming directly from three-time F1 race-winner Thierry Boutsen, this would be the closest thing to the F2008 F1 car considering the actual examples have never been publicly offered for sale. This is therefore a chance to get your hands on a show car from one of the most remarkable seasons of F1, which remains to this day the last time Ferrari won the World Constructors' Championship. Perhaps the ultimate sculpture to display your affection for the Ferrari brand.
Did you find a Ferrari that suits your tastes? RM Sotheby's is actually offering no fewer than twenty examples of Maranello's finest at our Monaco 2022 sale, occurring this Saturday at the Grimaldi Forum. There is still time to browse our selections online and register for bidding. Best of luck!