For those devoted auction aficionados among us, there is not much that matches the thrill of watching a listing of a rare Ferrari tick down to its closing time, with the eager bidders attached either getting their wishes fulfilled or merely getting inspiration for next time. And for the audience in attendance, we all receive information ranging from a data point in what that particular make and model was worth on that day, to a snapshot of how the market as a whole is changing. The classic car hobby is a hobby, after all, and for Ferraristi especially, public auctions can be like taking the pulse of the prancing horse brand.
RM Sotheby's has always focused on showing exceptional examples of the most exclusive Ferrari sports cars, making both viewing and bidding an exciting event. Our latest Online Only: Open Roads, March auction is no exception, offering a diverse selection of prancing horses, from Formula 1 scale models to a limited-edition Speciale supercar. Join us for a trip through the highlights: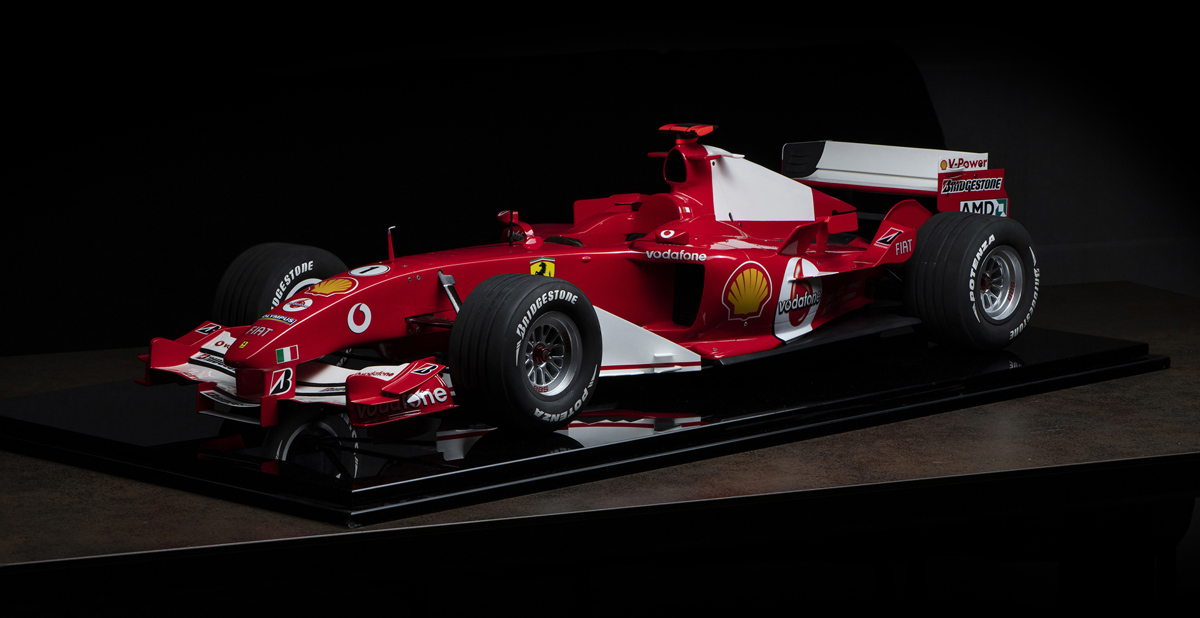 2005 Ferrari F2005 1:5 Scale Model by Bell Sports
Estimate: €4,000 - €6,000 EUR

 

|

 

Offered Without Reserve

 

With the list of drivers who have spent quantifiable seat time in Ferrari's 21st century competition cars amounting to (at most) a hundred or so, most people who are in the market for this piece of prancing horse motorsport memorabilia are going to be looking at this F2005 1:5 Scale Model and daydreaming. But what better way to pass the time than to gaze upon the car that Michael Schumacher and Rubens Barrichello piloted to podium-place finishes? A dream car in 1:5 scale.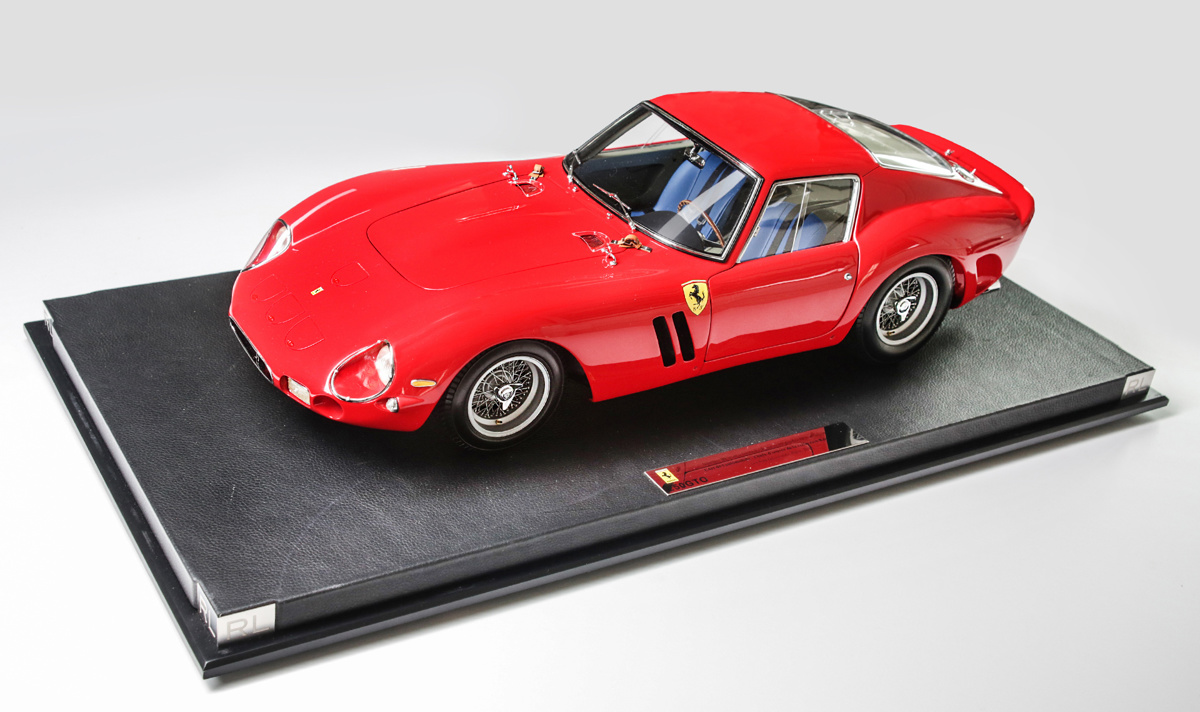 1962 Ferrari 250 GTO 1:8 Scale Model by Amalgam
Estimate: £7,000 - £10,000 GBP

 

|

 

Offered Without Reserve

 

With Ferrari 250 GTO values approaching the levels of fine art, having a scale model is the next best thing for many Ferrari fans. The talented craftspeople at Amalgam are renowned for their highly accurate models, fashioning their small sculptures in the same materials as the original cars on which they were based, right down to the seatbelts. Worth a closer look.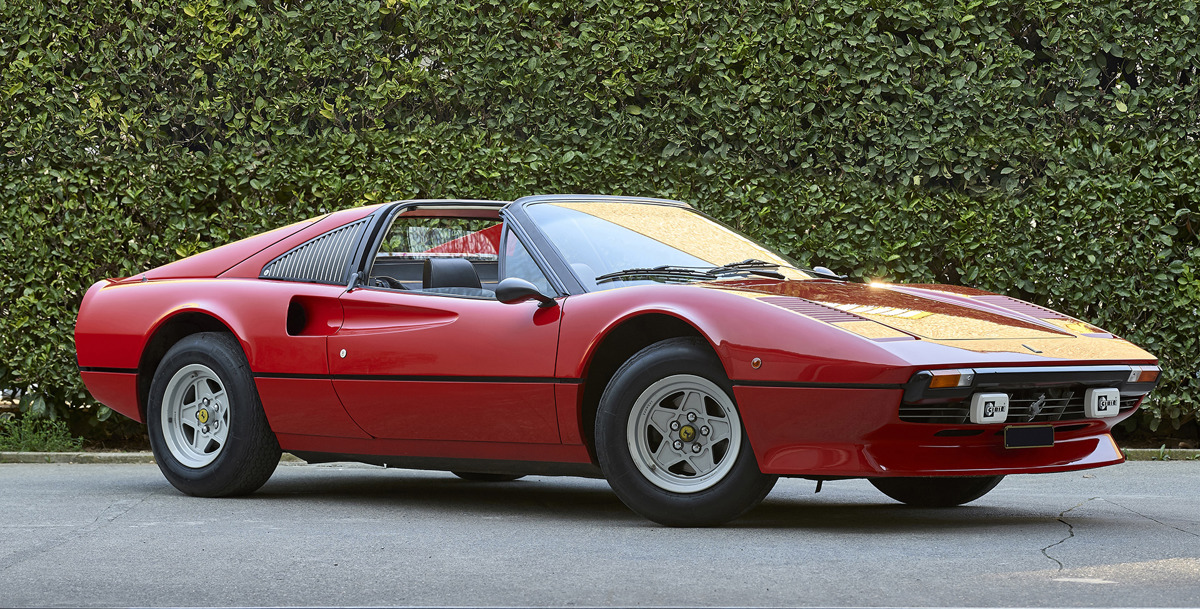 1980 Ferrari 208 GTS
Estimate: €55,000 - €60,000 EUR
Though many Ferrari fans are familiar with the brand's widely popular, mid-engine 308 GTB sports car, a relatively few number of true connoisseurs appreciate the value of its smaller-displacement sibling, the 208 GTS. Packing a 1990-cc V-8 engine, the 1980 Ferrari 208 GTS weighed considerably less than its counterpart 308 GTB, making for a pure driving experience.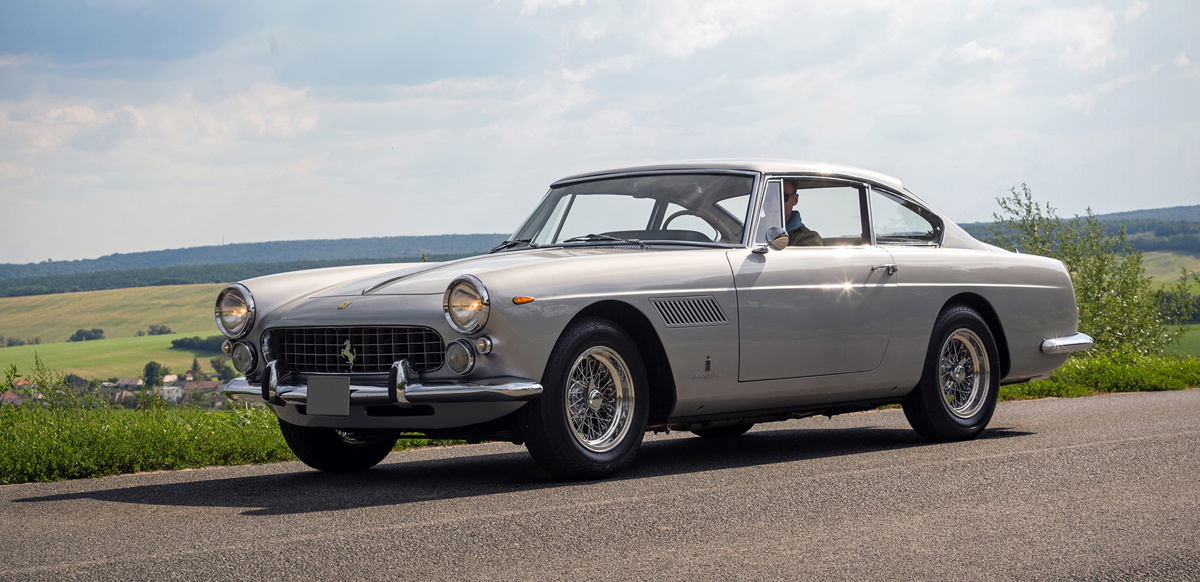 1963 Ferrari 250 GTE 2+2 Series III by Pininfarina
Estimate: €285,000 - €340,000 EUR
Our cover car for this list of fabulous Ferrari automobiles is a rising star in the rarified air of front-engined, twelve-cylinder grand tourers. The 3.0-litre V-12 that generates the power for this prancing horse is itself a legend among Ferrari motors, making examples like this Pininfarina-bodied 250 GTE 2+2 part of the so-called "Columbo club," putting it on par with some of the greatest models to ever wear the Ferrari brand. With a known history of dedicated ownership, this example would be a stunning point of entry into an ever-more exclusive group of Ferrari grand tourers.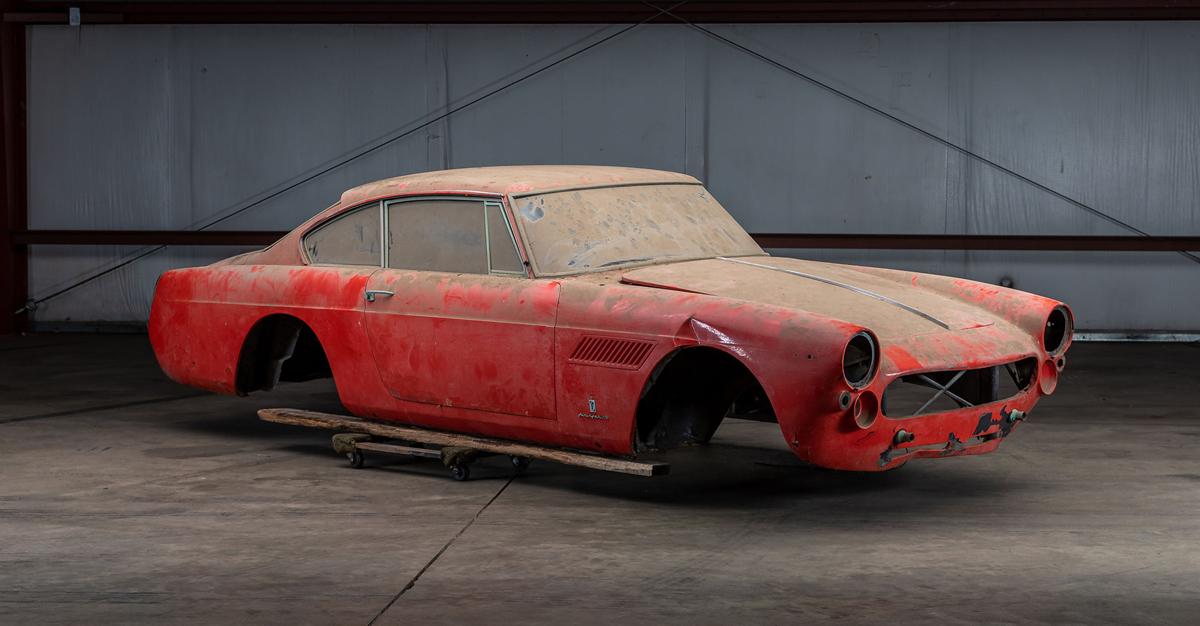 1963 Ferrari 250 GTE 2+2 Series III Body
Estimate: $20,000 - $30,000 USD

 

|

 

Offered Without Reserve

 

We covered this interesting example in our recent look through a fascinating barn find discovery in Virginia. Though it may be more of a project than some of the other Ferrari sports cars on our list, the potential to create something magnificent out of this chassis is real. With even the most pure Ferraristi taking a long look at "Hot Rod" examples like this Ferrari 250 GTE 2+2 Series II 'Hot Rod' we featured last month, the rare opportunity exists to revive a mid-century prancing horse and make it run once again.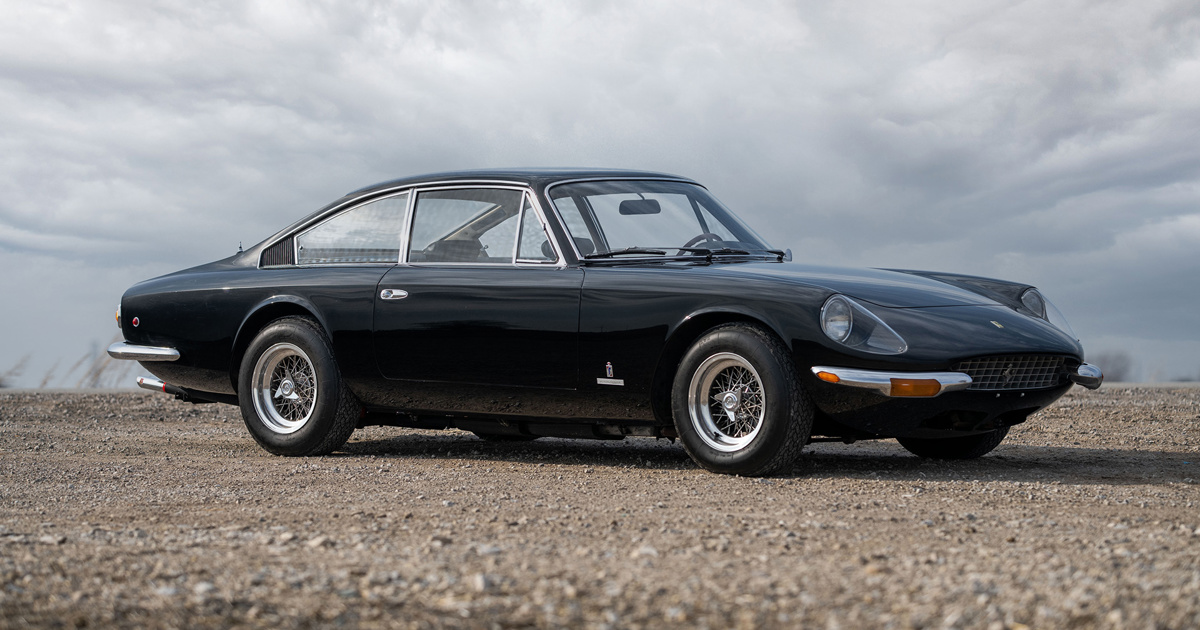 1970 Ferrari 365 GT 2+2 by Pininfarina
Estimate: $160,000 - $200,000 USD
As the 1960s transitioned into the 1970s, a new focus on technology was achieved in Ferrari's Research and Design departments. The product of these advancements came together in a grand touring car christened the "Queen Mother" of Ferraris by Road & Track Magazine. Also powered by a V-12 engine, in the 365 GT, the motor in this example packed 4.4-litres of displacement and sported a triple Weber carburetor setup. A five-speed gearbox completes the grand touring package.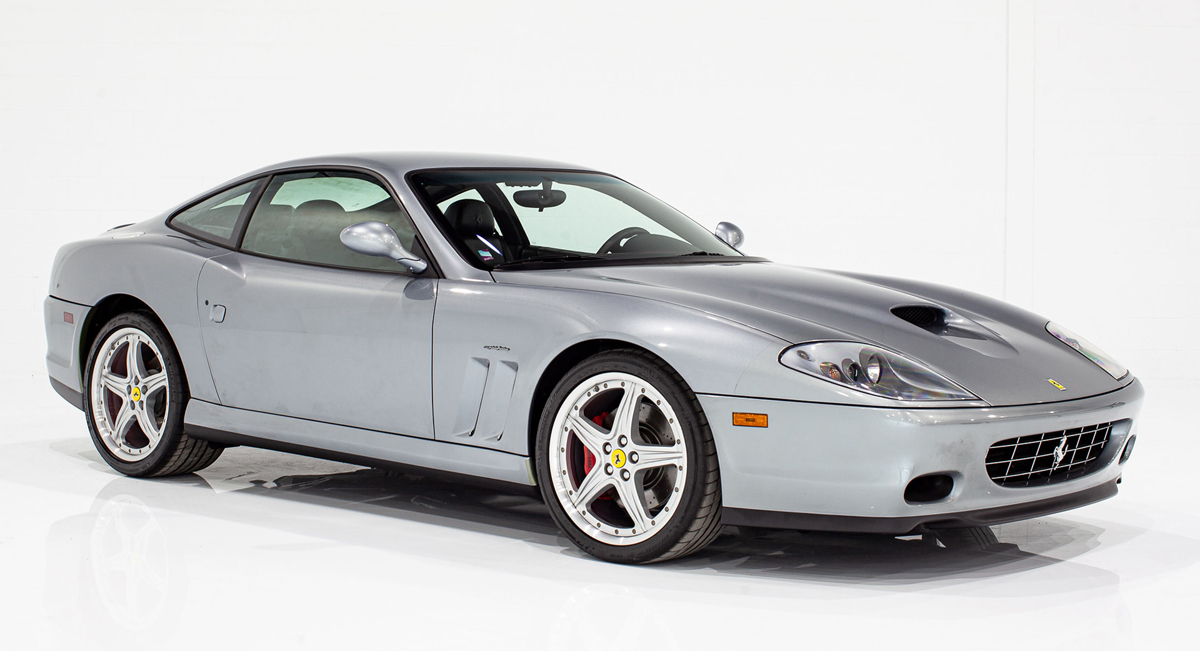 2004 Ferrari 575M Maranello F1
Estimate: $125,000 - $150,000 USD
The final example on our list-within-a-list of highly evolved Ferrari road cars is this 575M Maranello, a statement piece of the prancing horse brand at the dawn of the 21st century. A platform inspired by the then-CEO of Ferrari, Luca di Montezemolo, who insisted that the prancing horse brand must return to its front-engined, grand touring roots. This handsome example is finished in Grigio Titanio over Nero and shows only 10,543 miles on its odometer.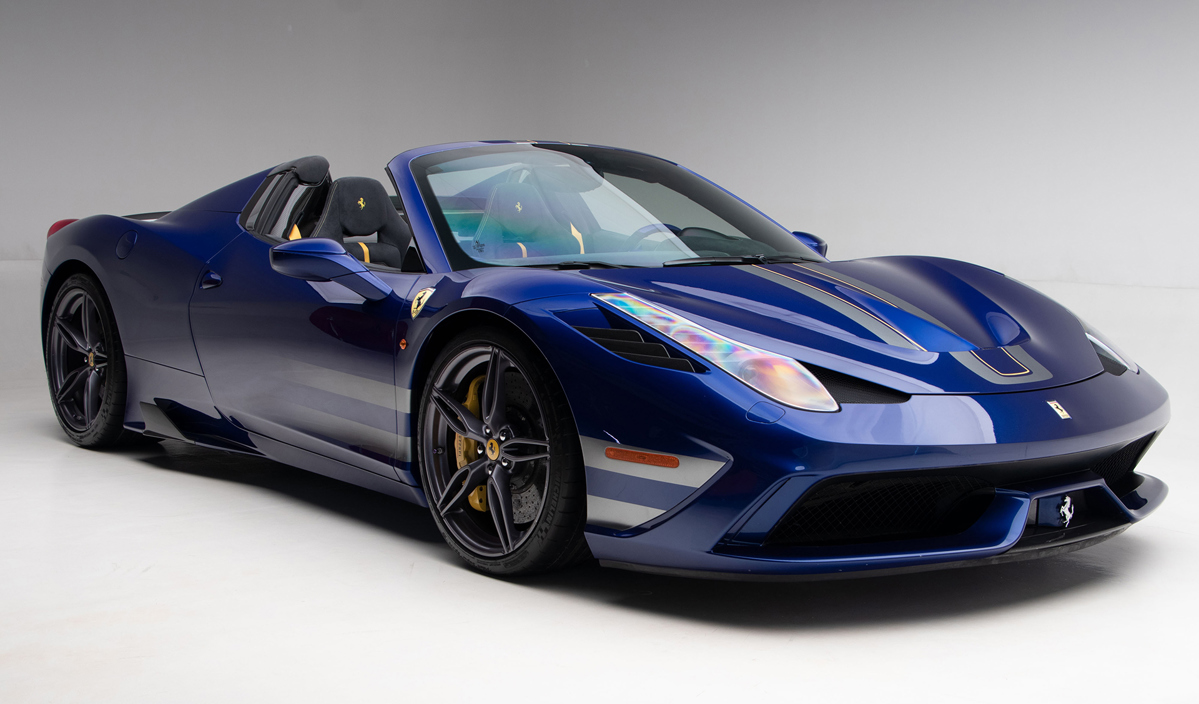 2015 Ferrari 458 Speciale A
Estimate: $475,000 - $550,000 USD
The grand finale on our list of prancing horses is this late-model, drop-top supercar, the 2015 Ferrari 458 Speciale A. Featuring a unique exterior paint scheme ordered through the Ferrari Tailor-Made department, the background of this example is a shade of Blu Indigo Lucido, with contrasting twin silver stripes which run from the nose across either side of the car, gradually fading mid-way onto its frameless doors. When added to the traditional Speciale Aperta central stripe in Sparkling Silver with a Giallo pinstripe, this folding hard-top convertible would make an uncommon addition to any stable of Ferrari sports cars.