The enduring power of a silver-gray Gmünd Coupé aside, Porsche has established themselves as a car company that is unafraid to branch out into a wide range of colorful options. We have recently covered Porsche's commendable efforts to support Swiss artists with their newest Taycan 4S Artcar, which sports a lush livery of flowers and succulents. Porsche is so proud of their history of offering a diverse range of colors that this month, they have announced a college basketball-style "Tournament of Colors" to sort out the favorites, among metallic, non-metallic, classic, and modern divisions.
All this is to say, if you are hunting for a vintage Porsche that will help you stand out from all the other Porschephiles, RM Sotheby's has a diverse group of ten cars, all from the same private collection in Germany, all available now as part of our Online Only: Open Roads, March auction.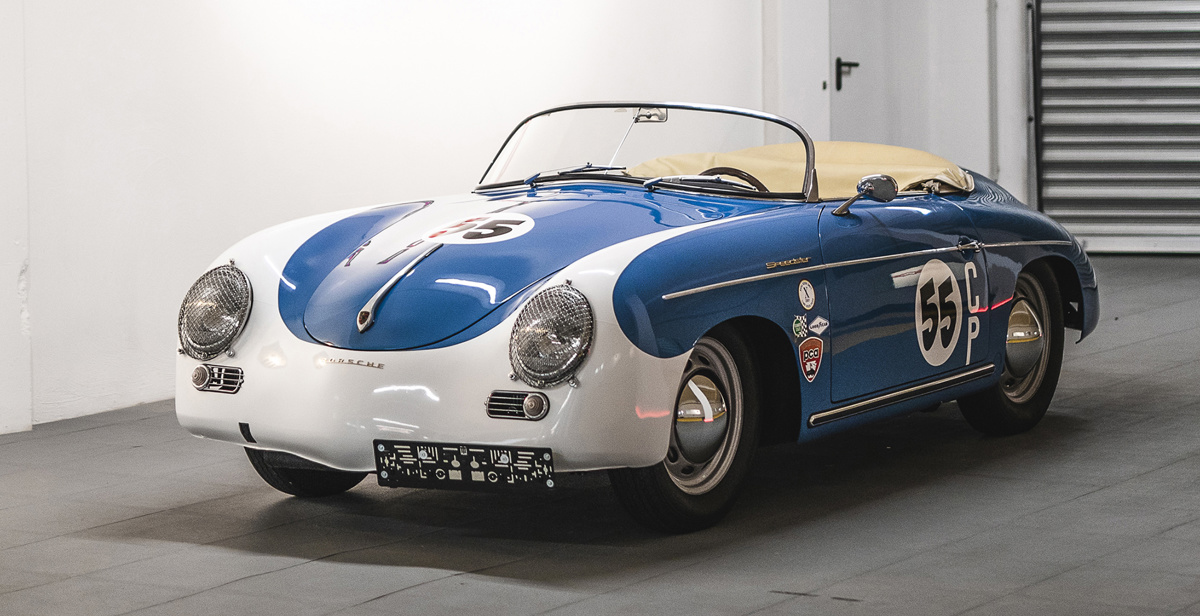 1955 Porsche 356 1600 Speedster by Reutter
Estimate: €275,000 - €325,000 EUR
The striking Sky Blue exterior on this early Speedster is an exceptionally rare color choice, and when paired with the all-new Sahara leather interior, trimmed by noted Italian saddlery expert Stefan Widmann of Bolzano, Italy, it creates a similar impression to the one that clients of Max Hoffman must have experienced when the Speedster was still brand-new. With a painstaking restoration to return this example to "normal" specification, this early open-top stands as an enduring icon.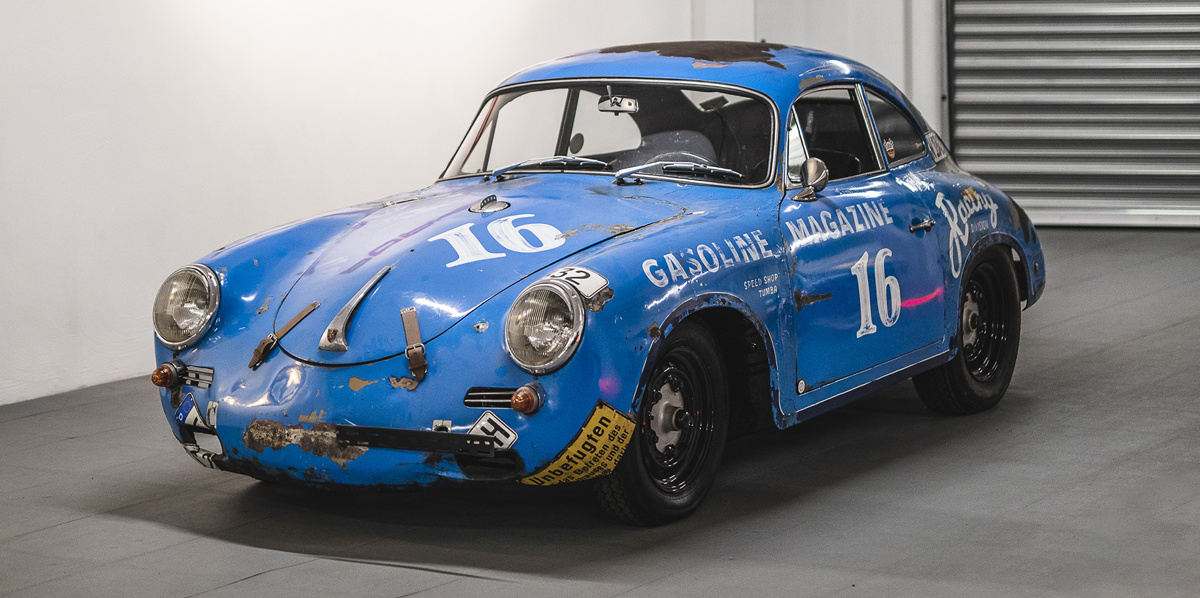 1960 Porsche 356 B 1600 Coupe by Reutter
Estimate: €75,000 - €100,000 EUR
Proof that aesthetics can be sometimes only skin deep, this Porsche 356 B 1600 Coupe has the appearance of a fresh barn find. The story behind the discovery and subsequent resurrection of this example was covered in Sweden's Gasoline Magazine, typically a source for hot rod and custom builds. One look under (either) hood of this Coupe reveals the attention to detail that went into this build. The "rusty" panels on this Coupe have in fact been reinforced and preserved with a special coating, allowing this colorful "Outlaw" Porsche to roam the roads once more.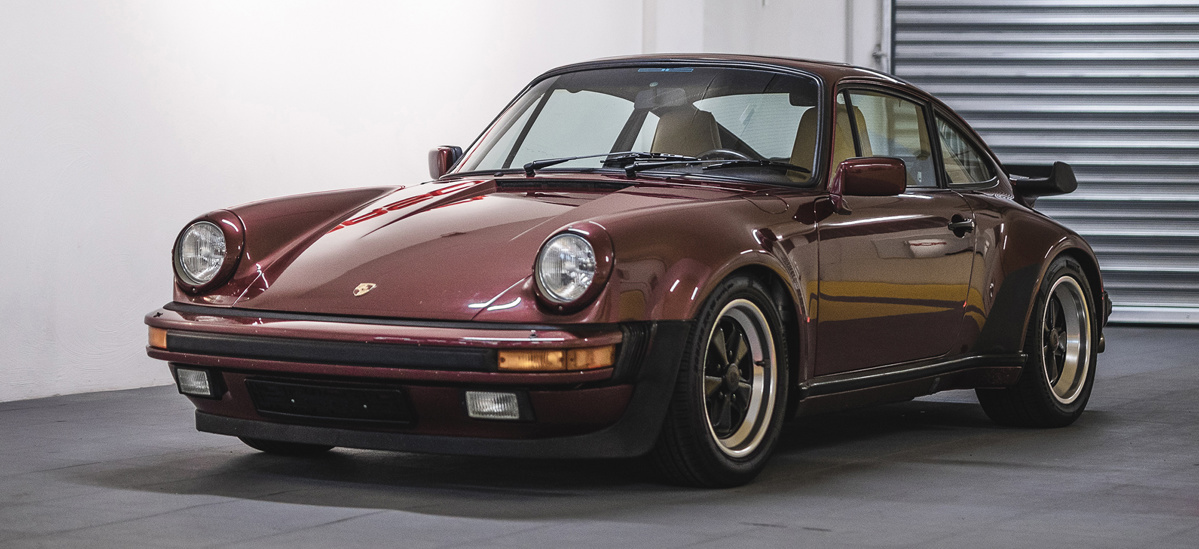 1986 Porsche 911 Turbo Coupe
Estimate: €75,000 - €100,000 EUR
As Porsche internally evolved from a boutique sports car brand to a fully integrated worldwide automaker, they did not abandon the personal relationships built over the years with their early customers. Starting in 1978 as the "Porsche Special Wishes Program," to this day, the tastes of highly particular "V.I.P." clients are handled by the Porsche Exclusive division. This 1986 Porsche 911 Turbo Coupe features a stunning scheme of Paint-to-sample Burgundy Metallic (Code L999) with an interior upholstered in complementary tan, brown, black, and burgundy.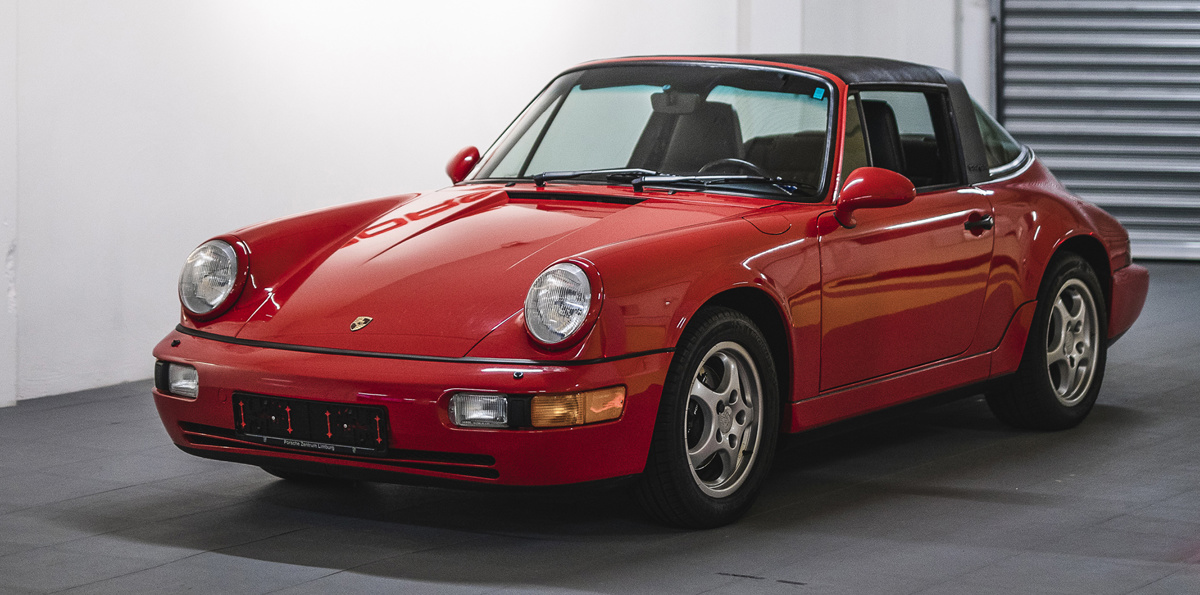 1992 Porsche 911 Carrera 2 Targa
Estimate: €50,000 - €75,000 EUR
The 964-era of Porsche's enduring 911 sports car began with a surprise—in its debut year of 1989, the only available variant was the all-wheel-drive Carrera 4, a technological statement in part meant to set apart the newest 911 generation from its predecessor. Thankfully for purists, the rear-wheel-drive Carrera 2 version arrived the following year, in Coupe, Cabriolet, or Targa form. This well-cared-for example has only completed 37,400 miles from new and is presented in one of the most widely known Porsche colors: Guards Red.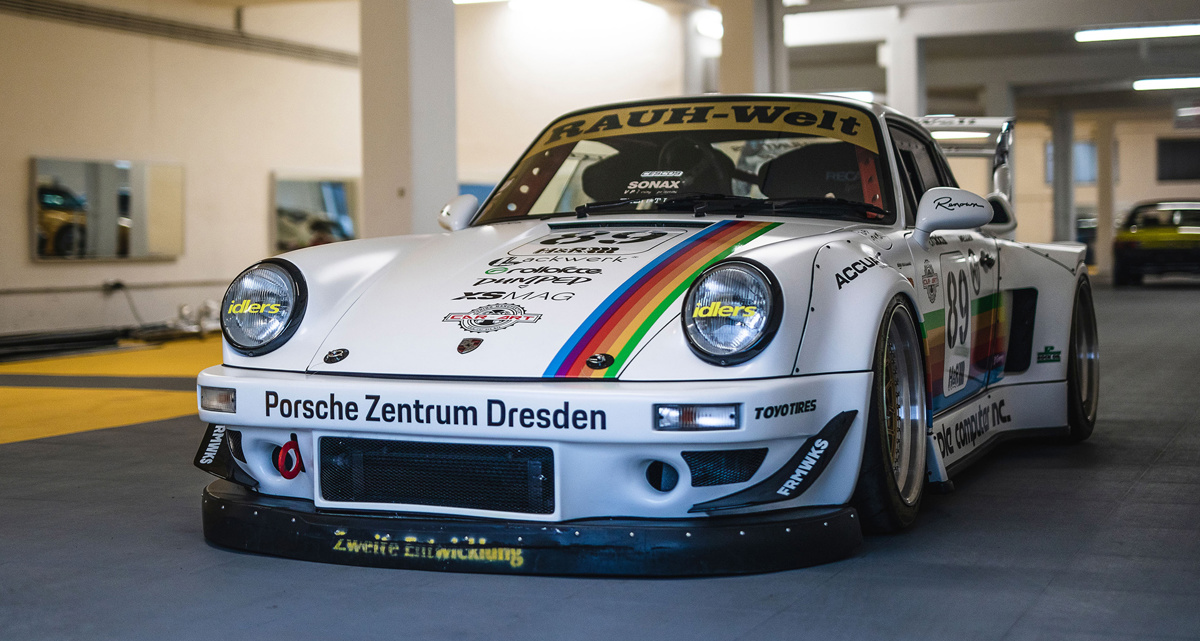 1992 Porsche 911 Carrera 4 Coupe by RWB
Estimate: €110,000 - €150,000 EUR
Proudly wearing the "six-color" Apple Computer livery from 1977, this custom-built Carrera was made to echo the motorsports-grade 935K3 that competed in the 24 Hours of Le Mans endurance race in 1980. As noteworthy as that racecar is, it is illegal to drive a 935K3 on public roads, so this Carrera 4 Coupe is perhaps the ultimate roadgoing Apple Car (until Apple releases its much-rumored car, of course). Another example of how artwork can go further than just surface-level, the imposing stance of this Carrera 4 Coupe was created by a true performance artist Akira Nakai, who hand-crafts these custom-bodied sports cars in person under his renowned design firm, RAUH-welt Begriff. A six-color Porsche for those who think differently.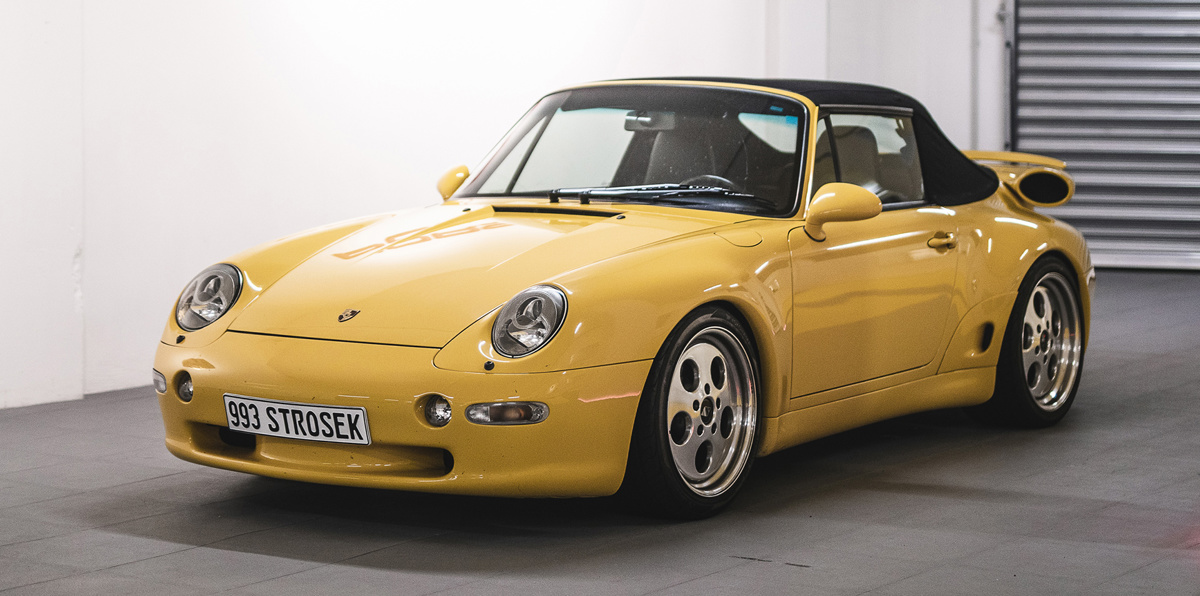 1996 Porsche 911 Carrera Cabriolet 'Strosek'
Estimate: €50,000 - €75,000 EUR
Known for applying streamlined aerodynamic body panels to already slippery Porsche sports cars, German tuning house Strosek developed an outsized reputation for over-the-top customizations. They even added gullwing doors to a Porsche 928. Though the modifications Strosek completed in-period on this 911 Carrera Cabriolet are decidedly less dramatic, they are no less impressive. Or functional. The oversized oval shapes on the rear wing, for instance, help push cool air into the engine. An uncommon sight, especially in Speed Yellow.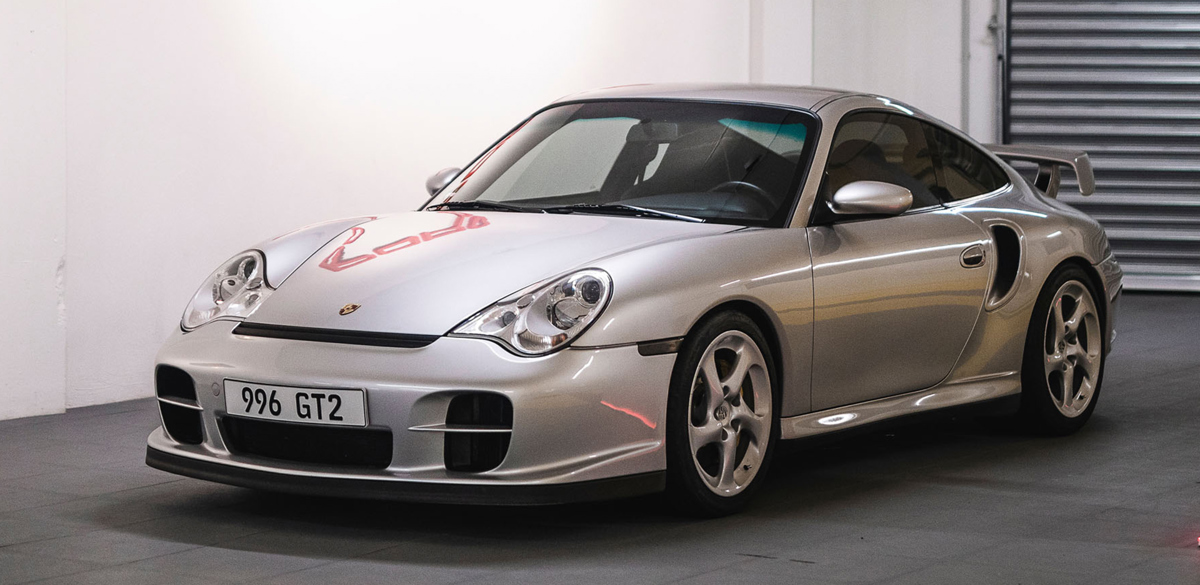 2002 Porsche 911 GT2
Estimate: €120,000 - €140,000 EUR
We have come this far without a silver Porsche, an impressive feat for any collection. Like the Eskimo-Aleut language can describe snow in different ways, Porsche offered two distinct shades of Silver for their 996-generation GT2, Polar Silver Metallic and Arctic Silver Metallic. This example sports the lighter of the two, Polar Silver Metallic, set off by its contrasting yellow-painted brake calipers. The first generation of Porsche's now-legendary GT-series cars, the performance delivered by examples like this GT2 is vibrant enough.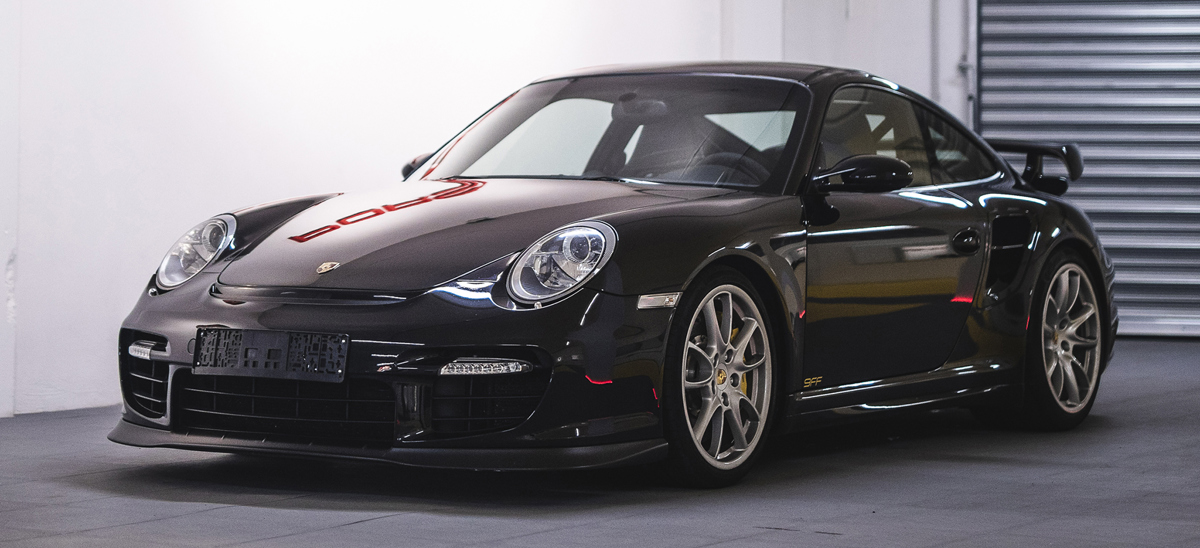 2008 Porsche 911 GT2 Club Sport by 9ff
Estimate: €140,000 - €180,000 EUR
Forget color for a second, this modified GT2 Club Sport has been tuned by 9ff to produce a stated horsepower output of 1,200 ps with 1,300 nm of torque. These figures mean this four-wheel-drive 911 can out-accelerate a Bugatti Veyron from 200 km/h to 300 km/h. For the wizards at 9ff to accomplish such a feat, it required the GT2 engine to be bored out to a displacement of 3.9 liters and fitted with forged aluminum pistons, a sizable supercharger, and a crankshaft custom-built by 9ff. Some particles are known to be faster than light itself; this all-black, 9ff-tuned Porsche may be the closest road-legal correlate.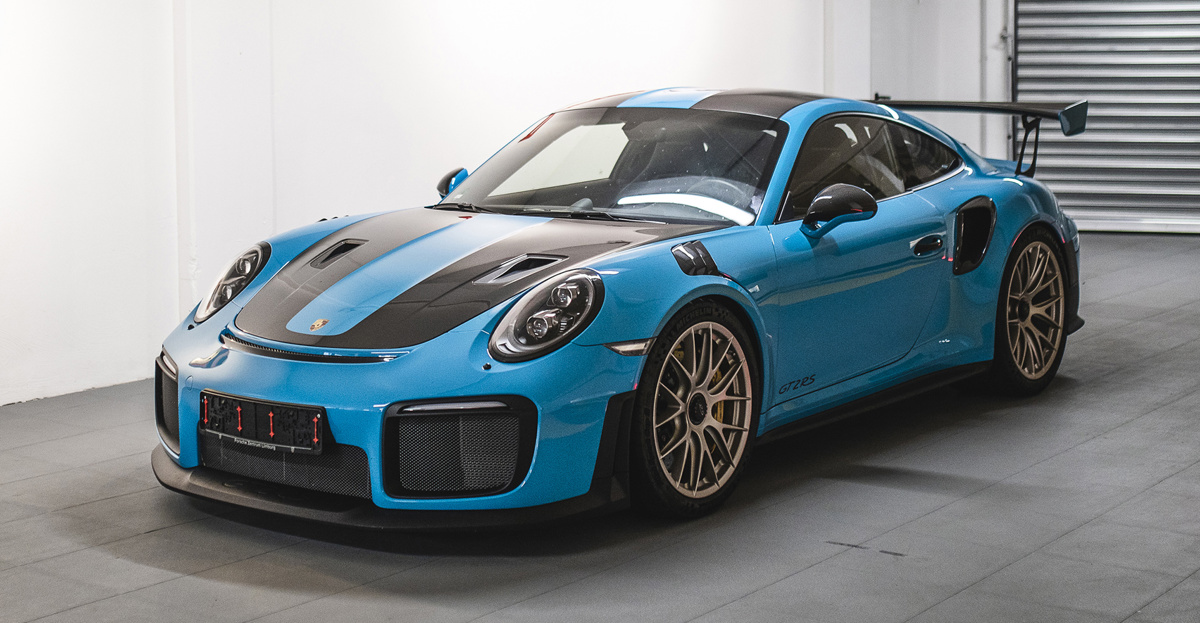 2018 Porsche 911 GT2 RS 'Weissach'
Estimate: €300,000 - €350,000 EUR
Watching tuning shops like RUF, Strosek, and 9ff transform their 911 sports car into competition-grade cars must have been difficult among Porsche's most motorsport-obsessed engineers. Led by living legend Dr. Andreas Preuninger, the internal department within Porsche tasked with developing the most performance-driven variants possible has delivered a string of critically acclaimed sports cars. The GT2 RS 'Weissach' sits at the peak of this high-horsepower pyramid, offering a 691-horsepower, 3.8-litre, four-cam powerplant and plenty of carbon-fiber body panels to ensure maximum lightness. Studded with NACA ducts and sporting a full internal roll cage, this example wears one of Porsche's most classic and enduring colors: Miami Blue.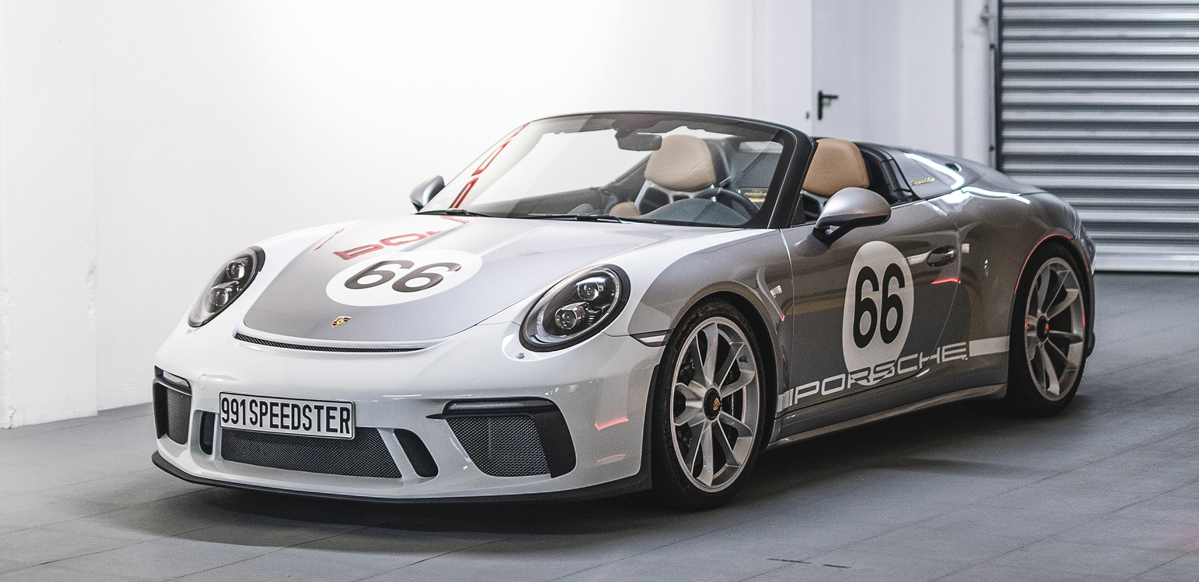 2019 Porsche 911 Speedster 'Heritage Design'
Estimate: €270,000 - €300,000 EUR
Our journey through this colorful, private Porsche collection ends much where it began: With an iconic, open-top Speedster. Also developed by Dr. Preuninger's GT division, underneath the 'Heritage Design' livery lies a supremely capable modern sports car. The signature "double bubble" rear deck is a perfect example, with an overall design that harkens back to classic Speedsters, and a future-forward construction that makes it the largest single carbon-fiber panel made by Porsche. The 'Heritage Design' option revived the aesthetic of the original mid-century Speedsters, sporting Silver Metallic paint with a cheerful white nose and roundels which offered owners the ability to apply a number of their choosing. The two-tone Cognac leather seats bring warmth to the cabin, as well as complimenting the twin gold-toned 'Speedster' emblems on each side. All-in-all, a colorful history presented through a well-curated private collection.