An energetic crowd of bidders hailing from 41 countries from around the globe filled the auction room on Wednesday evening beneath the dome of Les Invalides at Place Vauban. Ninety-seven exceptional vehicles went under the hammer, featuring offerings ranging from sports cars of the 1920s to modern hypercars. German sports cars achieved strong sales throughout the night, with rare sports roadsters from the 1950s and '60s being the recipients of significant interest.
The Poster Car Collection offered a diverse range of 21 iconic automobiles from multiple decades and proved to be a standout feature of the sale. All but one lot offered found new homes, with all vehicles exceeding their pre-sale estimates. In total, the Poster Car Collection achieved a gross of €6,437,459. Leading the evening's top sales was the highly coveted 1958 BMW 507 Series II, which drew significant pre-auction interest. A beautifully restored, numbers-matching example featuring its original glovebox panel signed by legendary designer Albrecht von Goertz, it drew a flurry of bids during auction and achieved an outstanding €1,996,250. An excellent numbers-matching example of Porsche's dual-purpose sports racing car, the 1964 Porsche 904 GTS surpassed its pre-sale estimate and sold for €1,917,500. Two examples of Mercedes' revered 300 SL models saw strong prices as well. A 1954 300 SL Gullwing from the Poster Car Collection with early racing history reached €1.07m, and a 1957 300 SL Roadster emerging from 23 years of care with its most recent caretaker reached €764,375. 
Additional standouts included the sensational 2012 Bugatti Veyron 16.4 Super Sport finished in two-tone Bright White and Pearl Night Blue, the 11th of 48 Veyron Super Sports produced, which reached a final €1.52 million, taking its place as the third-highest sale of the night. A 1992 Jaguar XJ220 exceeded its pre-sale estimate and sold for €398,750. A faithful re-creation of the iconic 1969 Mercedes-Benz 300 SEL 6.3 'Red Pig' soared above its pre-sale estimate as bids rolled in, selling for an impressive €432,500.
Scroll down to view the top ten lots from RM Sotheby's Paris collector car auction.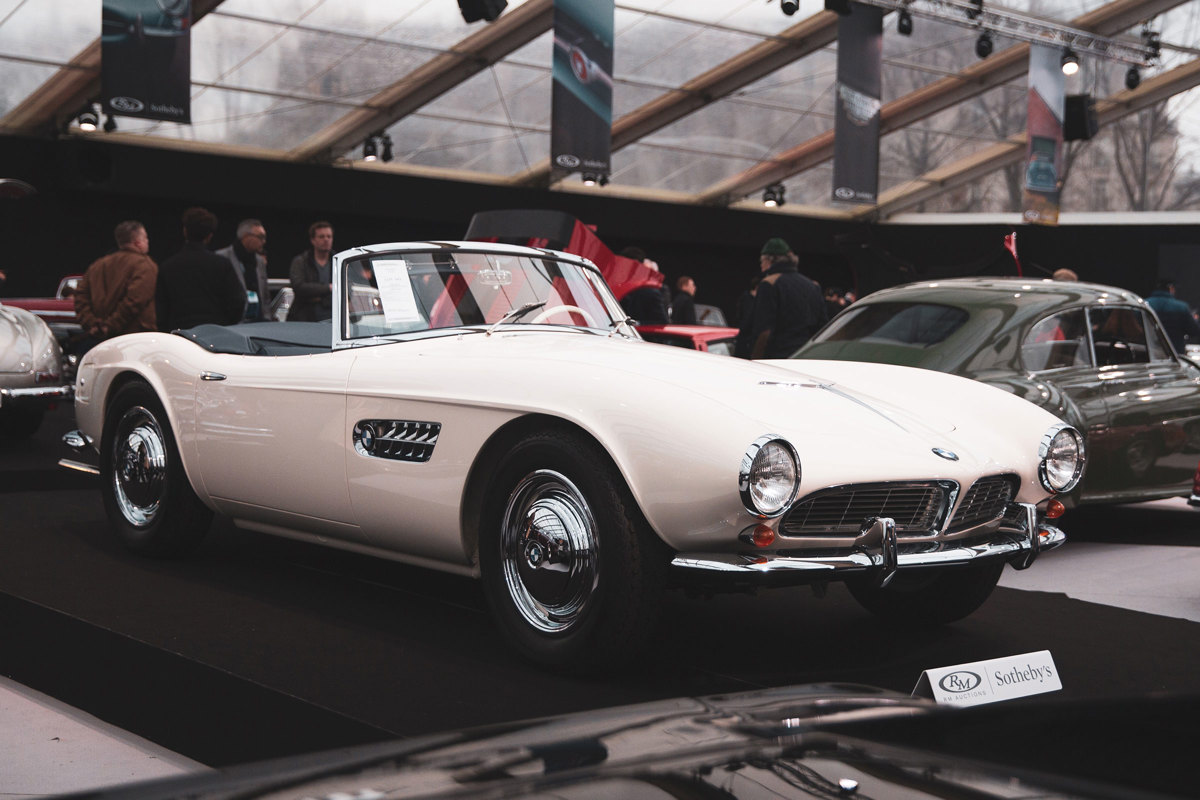 1958 BMW 507 Roadster Series II
Sold for €1,996,250 EUR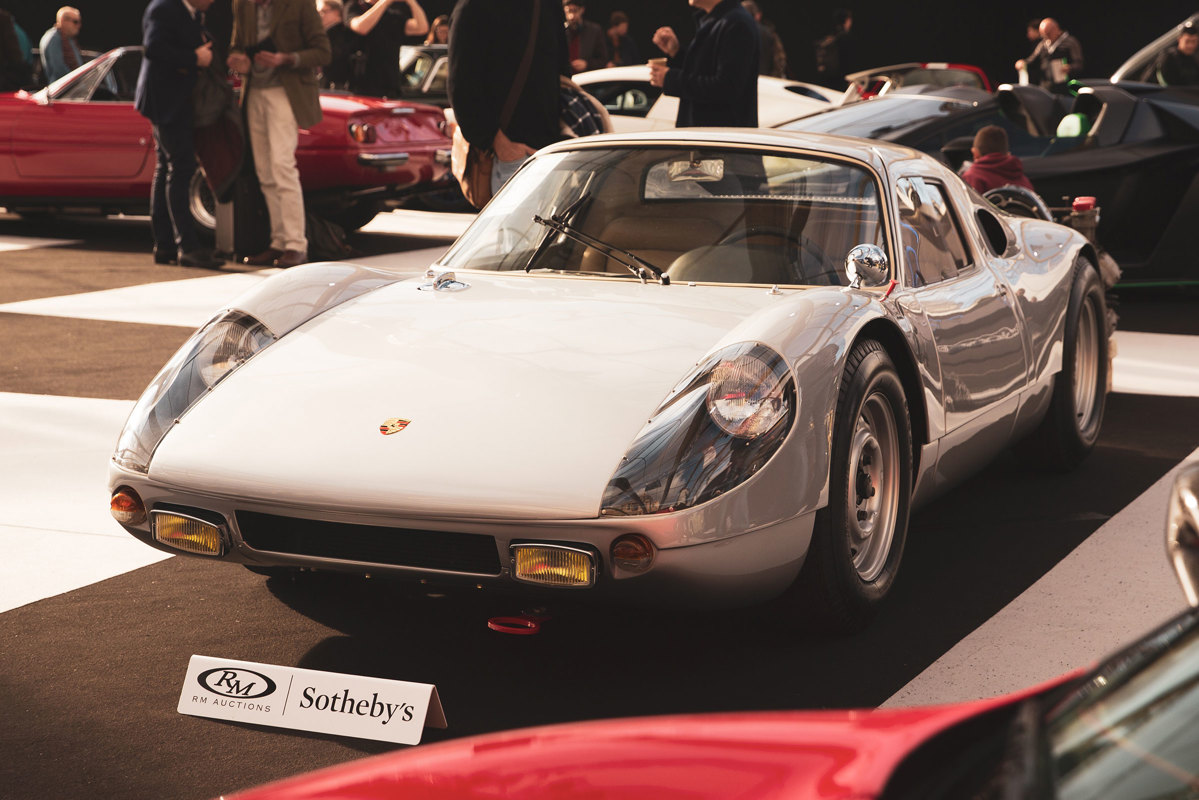 1964 Porsche 904 GTS
Sold for €1,917,500 EUR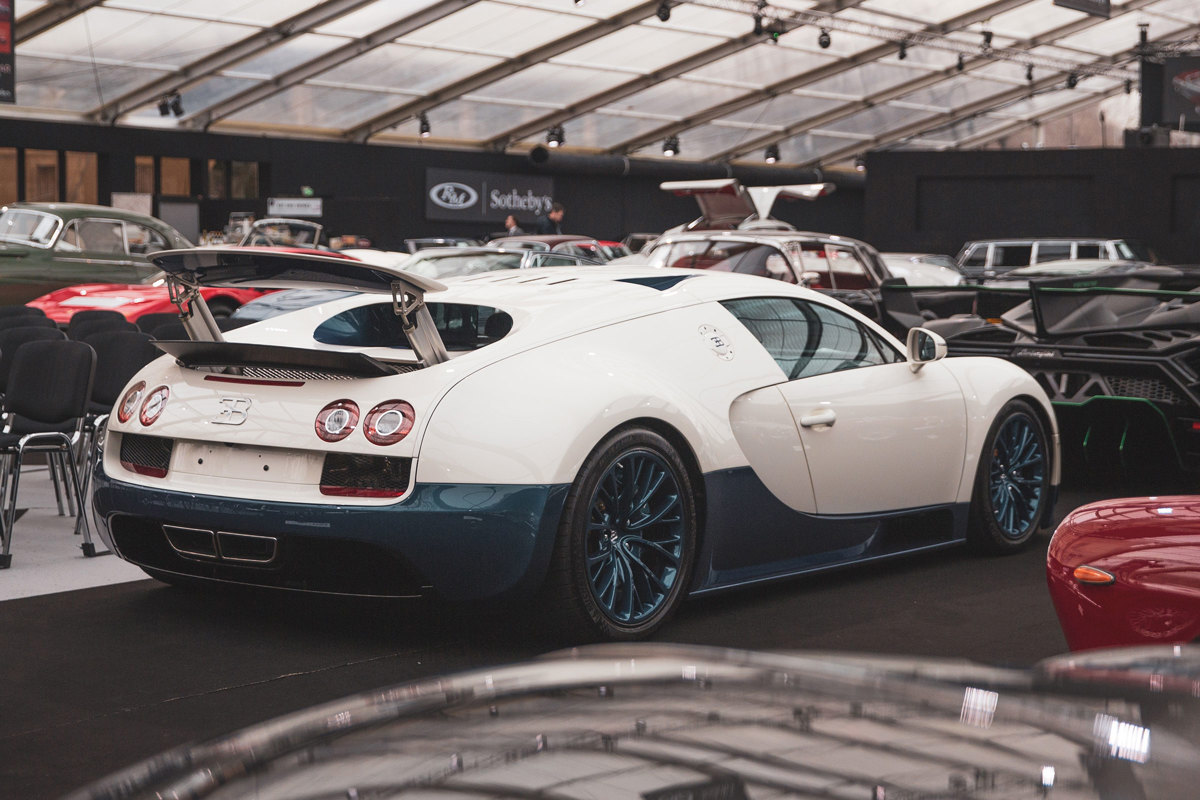 2012 Bugatti Veyron 16.4 Super Sport
Sold for €1,523,750 EUR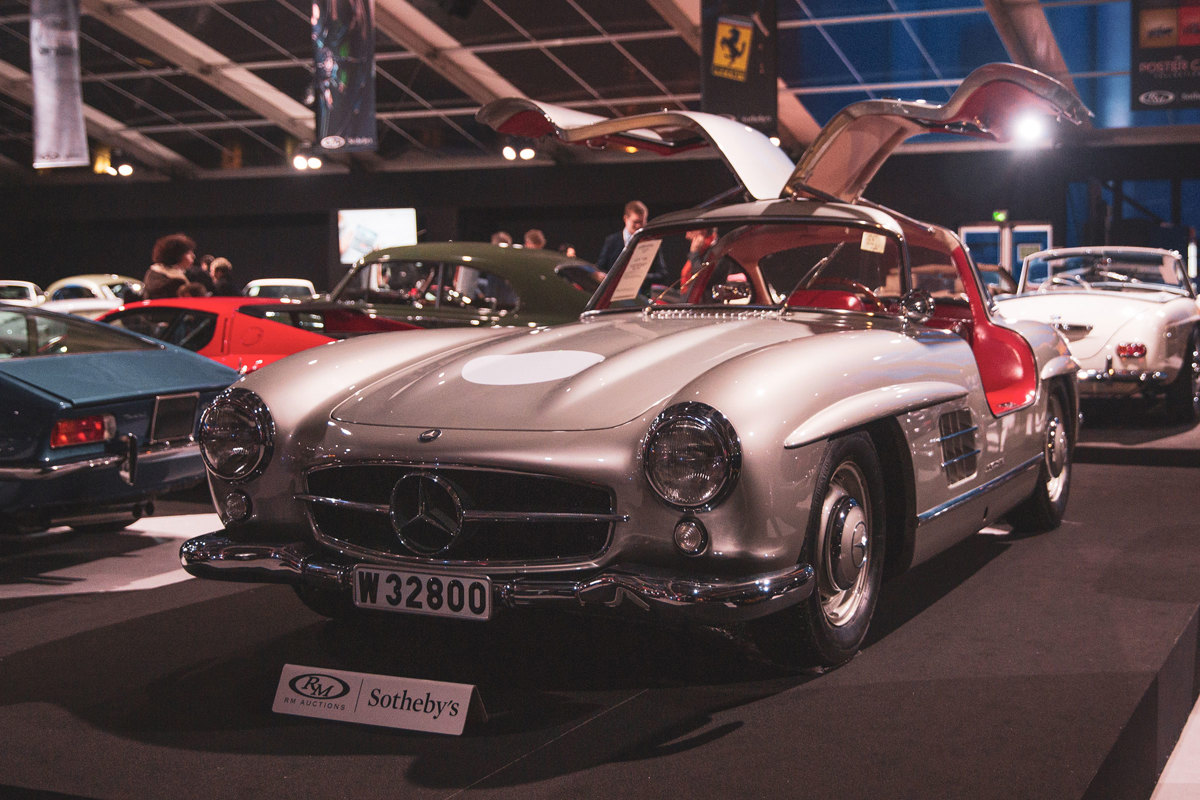 1954 Mercedes-Benz 300 SL Gullwing
Sold for €1,073,750 EUR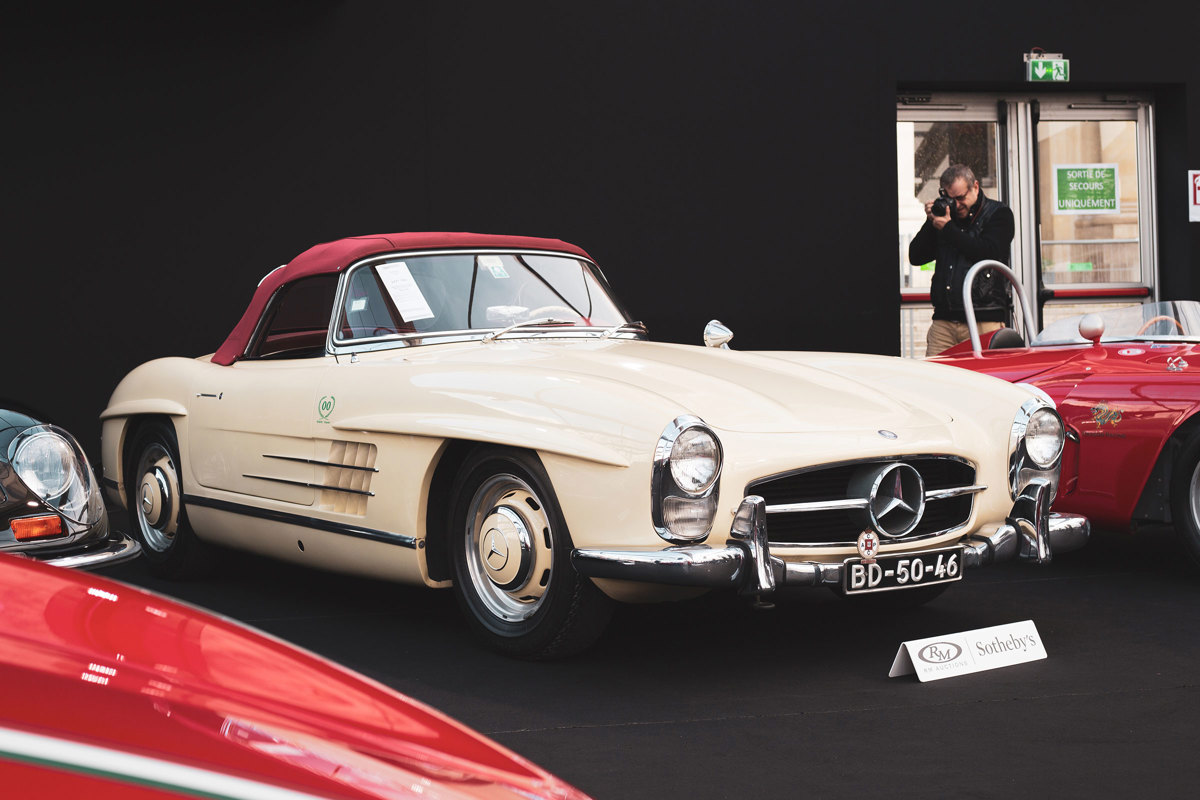 1957 Mercedes-Benz 300 SL Roadster
Sold for €764,375 EUR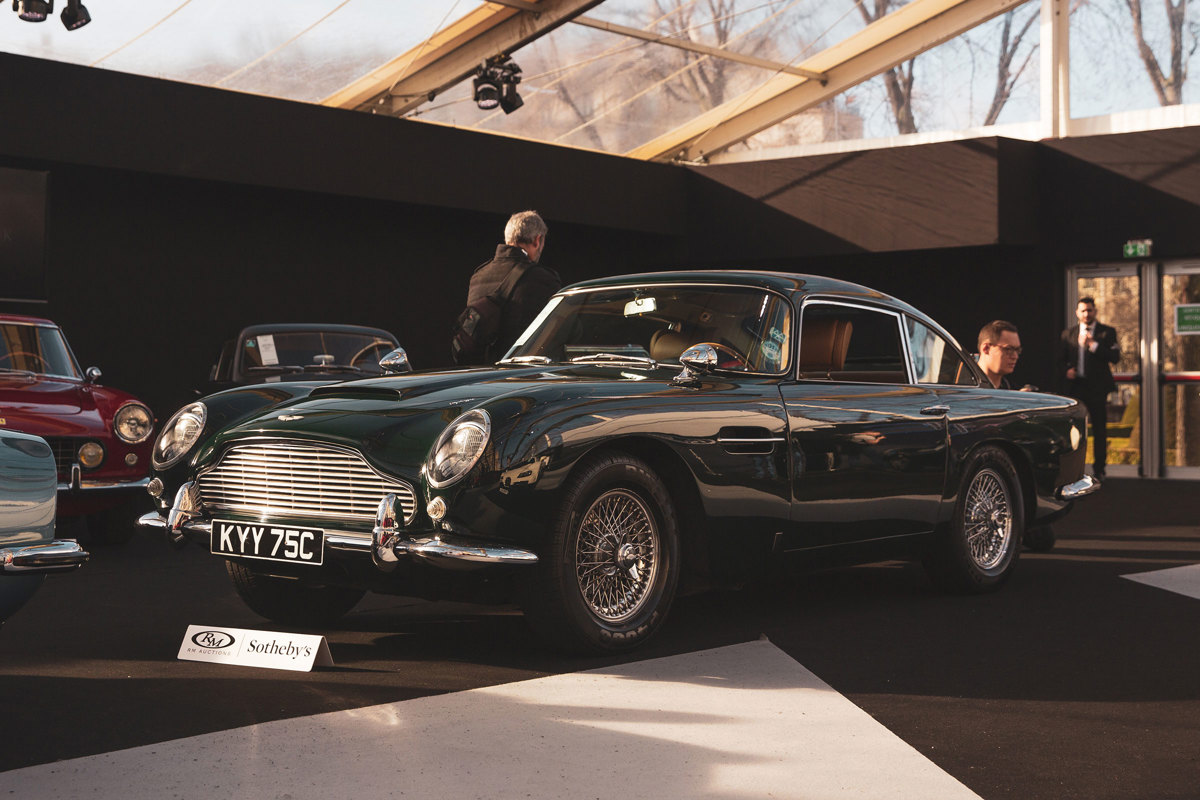 1965 Aston Martin DB5
Sold for €623,750 EUR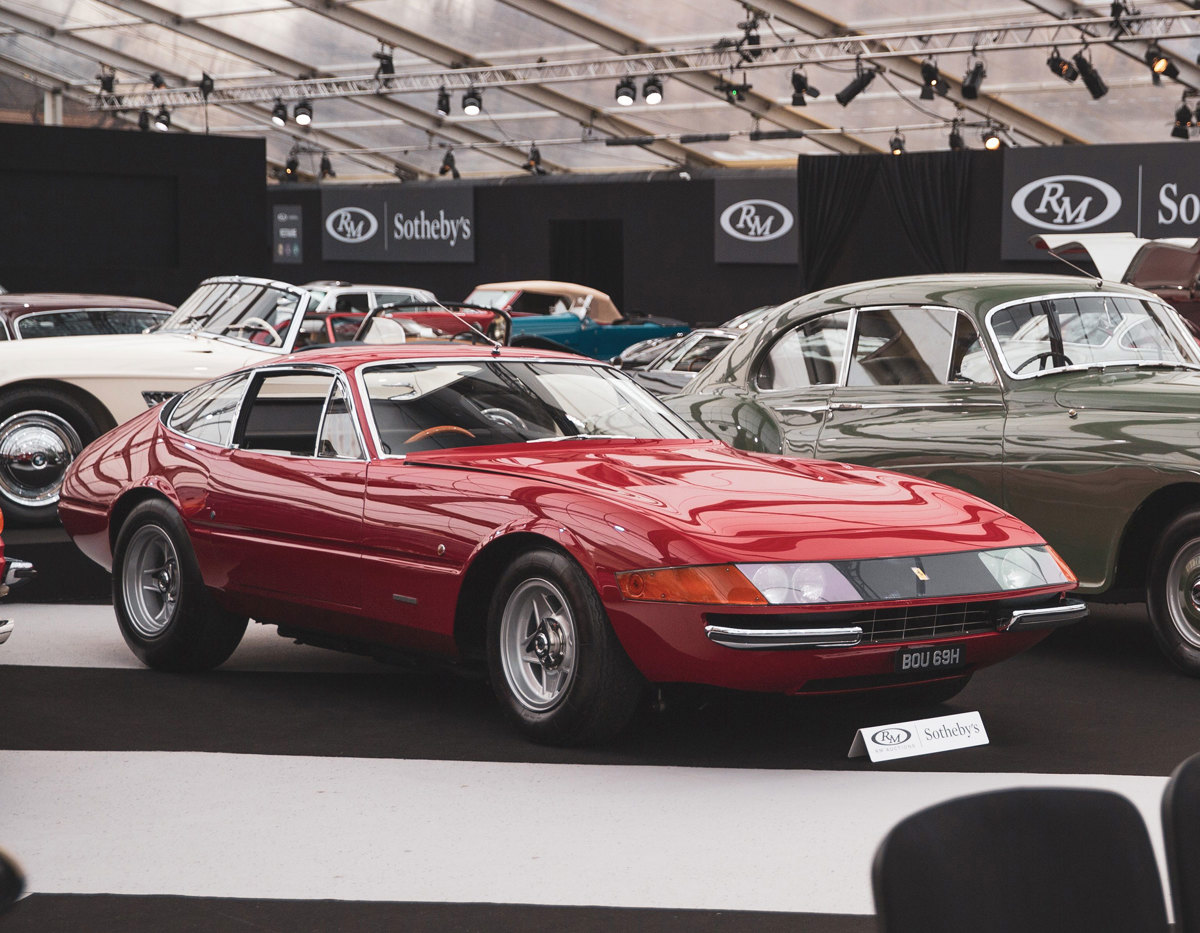 1970 Ferrari 365 GTB/4 Daytona Berlinetta by Scaglietti
Sold for €522,500 EUR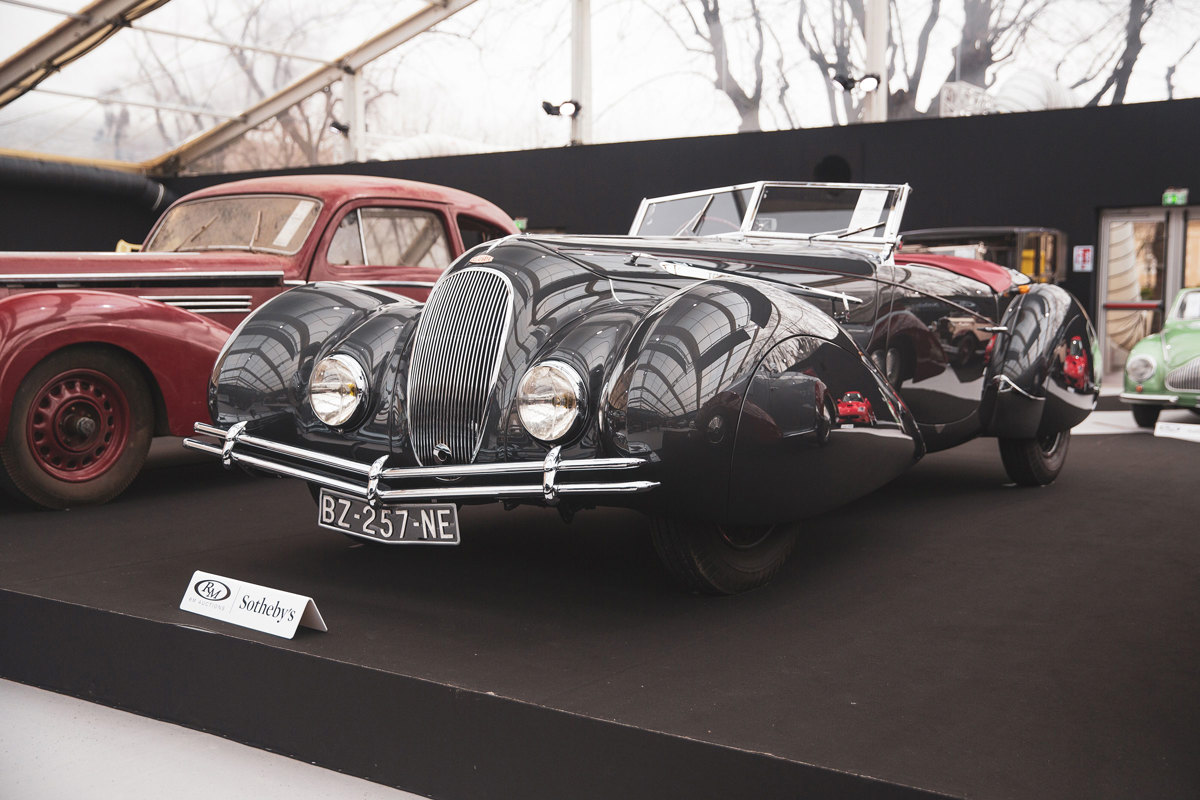 1939 Delahaye 135 Roadster in the style of Figoni et Falaschi
Sold for €455,000 EUR
1969 Mercedes-Benz 300 SEL 6.3 'Red Pig' Replica
Sold for €432,500 EUR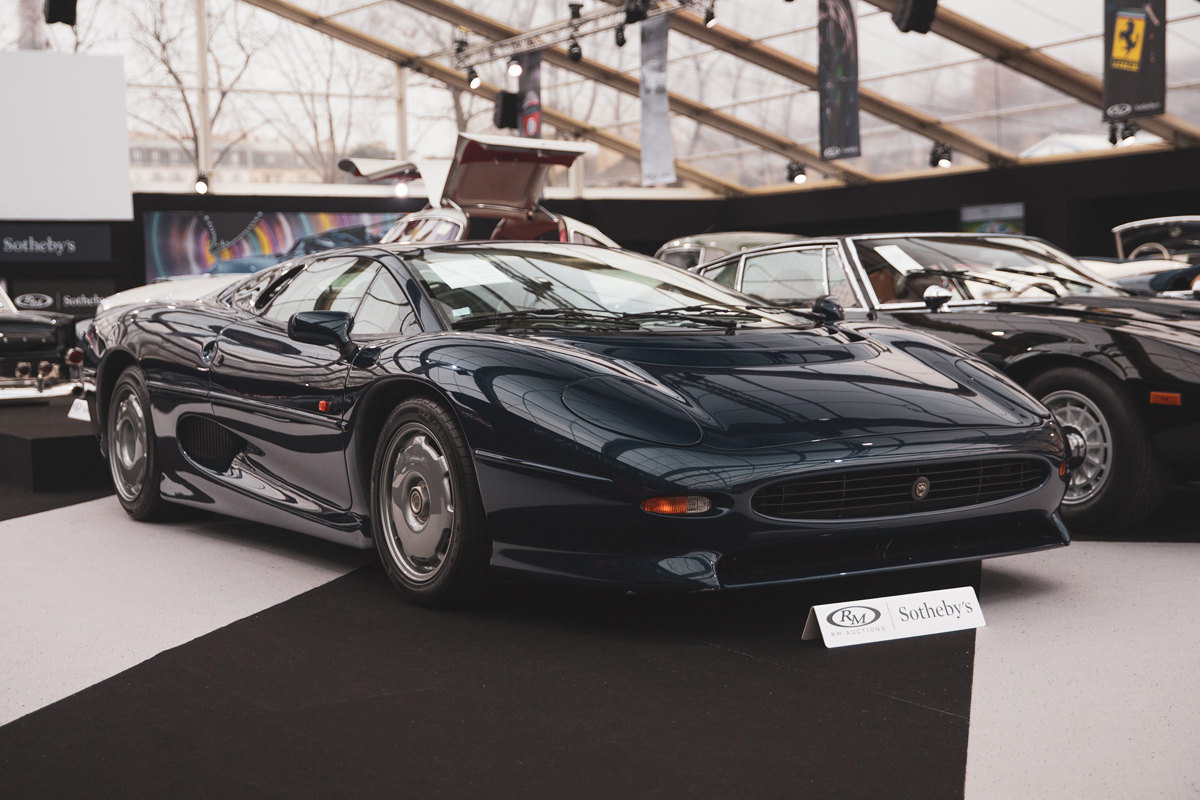 1992 Jaguar XJ220
Sold for €398,750 EUR