It was as only the renowned American author, Henry James, describing the English countryside, could put it. On a visit to Bodiam Castle in East Sussex, the 19th century, New York-born writer delivered the following to fellow writer Edith Wharton, "Summer afternoon—summer afternoon; to me those have always been the two most beautiful words in the English language." A similar life of luxury was highlighted by a band of English-bred poets from a different generation, The Kinks, in their 1967 single "Sunny Afternoon," with subversive lyrics referencing the era's progressive taxation.
If only Henry James could have been alive to experience the thrill of mid-century motoring in an open-top sports car, with the top down and the radio turned up. See the wide selection from RM Sotheby's latest Online Only: Open Roads auction, opening this week to a worldwide audience, with lots closing on 30 June. With a selection that includes sporting classics from a diverse variety of nationalities and eras, all with the ability to provide their owners with an open-air driving experience, the remainder of summertime is in your hands:
1938 SS 100 Jaguar 2½-Litre Roadster
Estimate: CHF250,000 - CHF300,000
Opening our list of open-air classics, this striking SS 100 Roadster shows the roots of the legendary British sports car company Jaguar. Before the leaping cat brand became universally famous in the post-war period, Jaguar's history began first with motorcycle sidecars (under the Swallow Sidecar brand), then with sports-oriented small cars and coupes marketed as "Standard Swallows," eventually shortened to "SS," with their triple-digit surnames denoting their top speeds. The '100' in this example, for instance, denoted the top speed of 100 mph which was extremely impressive for a boutique manufacturer of the era. Restored in 1991 by Coys of Kensington, this example displays the strong proportions and unmistakable performance that would come to define the Jaguar brand for years to come.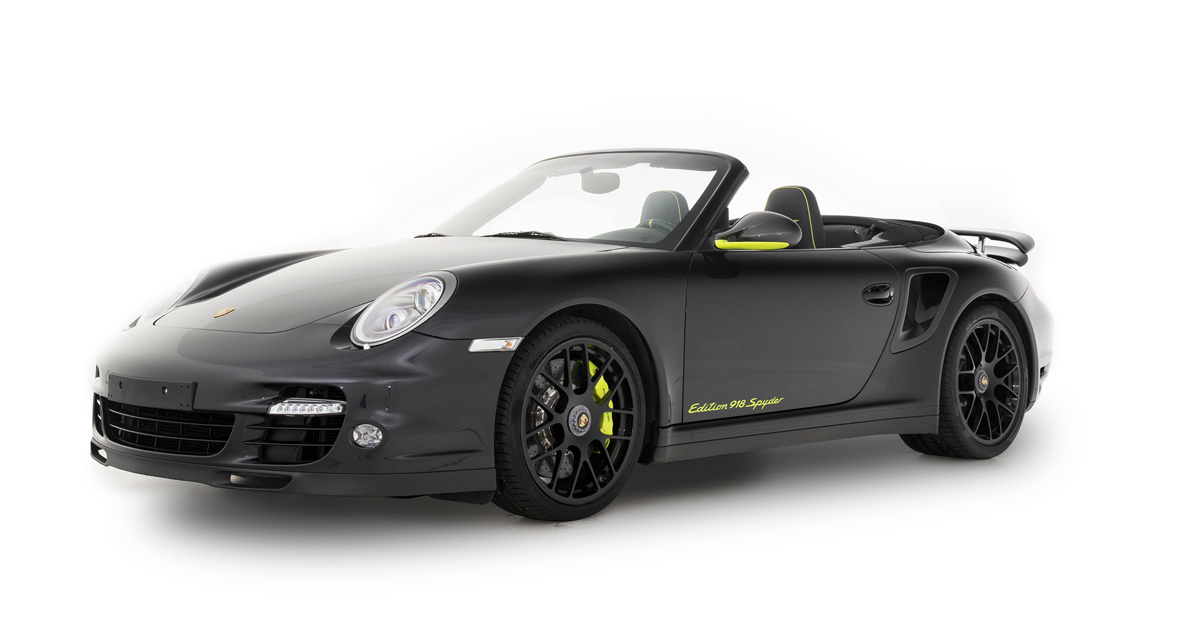 2013 Porsche 911 Turbo S Cabriolet 'Edition 918 Spyder'
Estimate: €140,000 - €160,000 EUR
Looking back to the early 2010s with the benefit of hindsight, it is little wonder the Porsche 918 hybrid hypercar sold out of its initial production run. And yet, in spring of 2011, with some key details (including exact engine displacement) still unanswered, Porsche decided to offer their newest hypercar as a bundle, with a much more concrete sports car available as an uncommon bonus to those customers willing to take the leap of faith on a 918. The 'Edition 918 Spyder' was built in a small production run as limited as the 918, and features several aesthetic flourishes made to reference Porsche's newest halo vehicle. On this example, serial number 013/918, the 918's signature lime green paint color lends an air of exclusivity to the brake calipers, wing mirrors, seat piping, and even tachometer and speedometer indicators.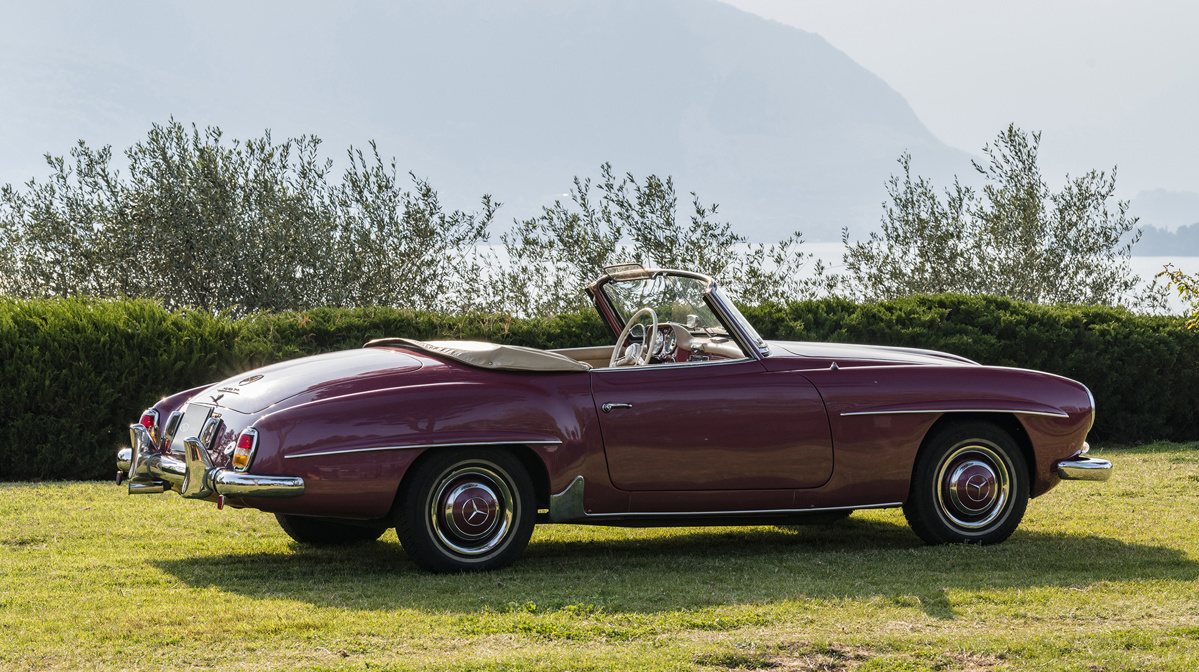 1957 Mercedes-Benz 190 SL
Estimate: €90,000 - €110,000 EUR
This open-top Mercedes-Benz model displays the evolution not only of the luxury car customer, but of the greater automotive industry at large. The 1950s provided the opportunity for Mercedes-Benz to offer not only a top-tier halo vehicle in the 300 SL 'Gullwing' and Roadster, but also a more accessible variant, aimed at delivering the German sports car experience to a wider audience. Examples like this lovely 190 SL, restored in the showstopping, period-correct combination of Strawberry Red over tan, showed why the German-built roadster experience stood apart from their British or Italian competitors. It offers nimble handling and evocative styling without compromising luxury, with decidedly upmarket interior appointments like the glovebox-mounted clock and Becker Europa radio featured on this example.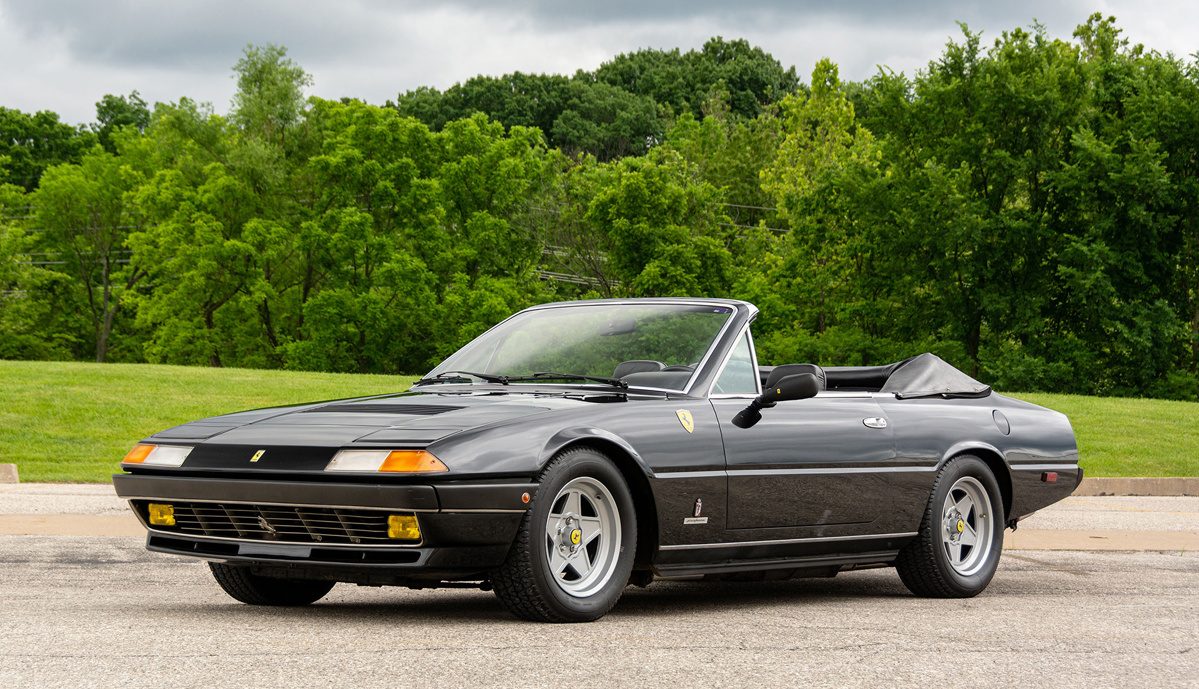 1985 Ferrari 400i Convertible by Straman
Estimate: $75,000 - $90,000 USD
Ever a company guided by tradition, Ferrari typically reserves its open-air variants for its more sporting platforms, leaving most of its grand touring models as closed coupes. While this may make sense aerodynamically, or even spiritually, still some of the prancing horse's closest clients desired to tour their GT cars in open-air style. Enter Costa Mesa-based Richard Straman Coachworks, who gained notoriety among the tifosi in the early 1970s by taking a 275 GTB/4 coupe and transforming it into a Spyder, much as in the factory-official NART examples. Straman's conversions were executed to great accuracy, and his business grew in the 1980s, offering an alternative to the coupe-only, Pininfarina-styled Ferrari 400i.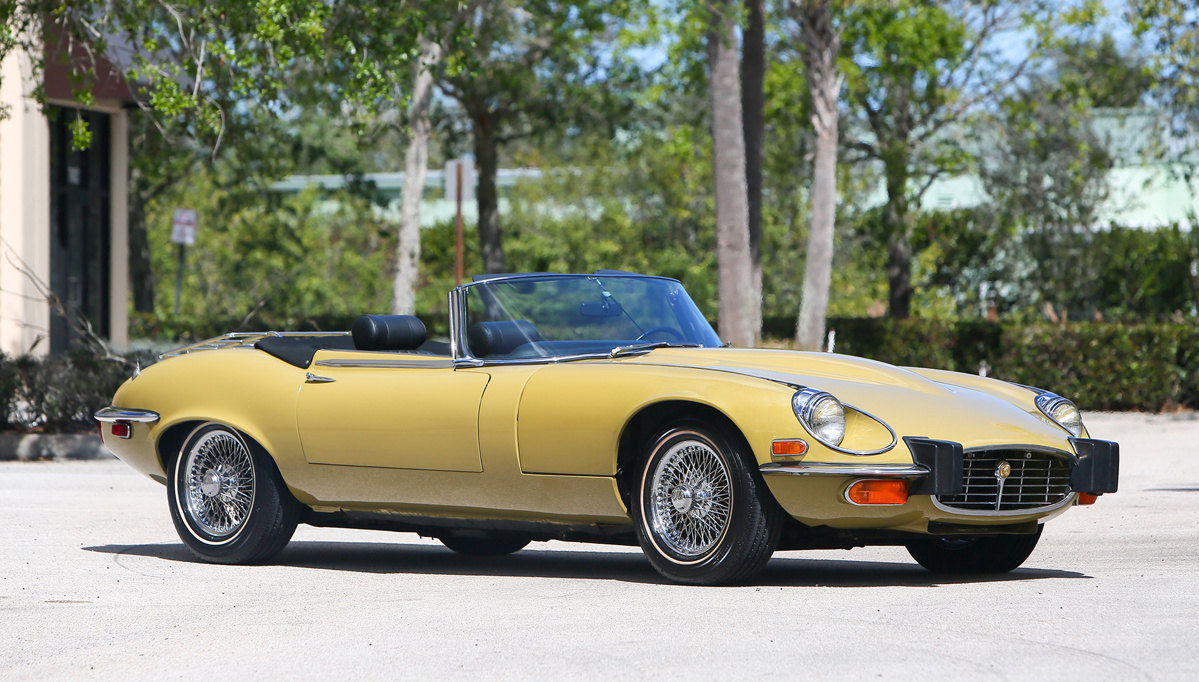 1974 Jaguar E-Type Series 3 V-12 Roadster
Estimate: $75,000 - $95,000 USD  
We have come a long way from the SS 100 Jaguar featured first in our list. Perhaps that was part of the overarching vision of company founder Sir William Lyons. Now a name synonymous with the finest in British engineering, Lyons was a critical decisionmaker in the evolution of the automobile, insisting on bringing motorsport-derived innovations to a wider market. Introduced in 1971, the third evolution of Jaguar's most recognizable sports car, the E-Type, was known for its all-new twelve-cylinder engine, as well as standard power steering, upgraded brakes, and optional automatic transmission.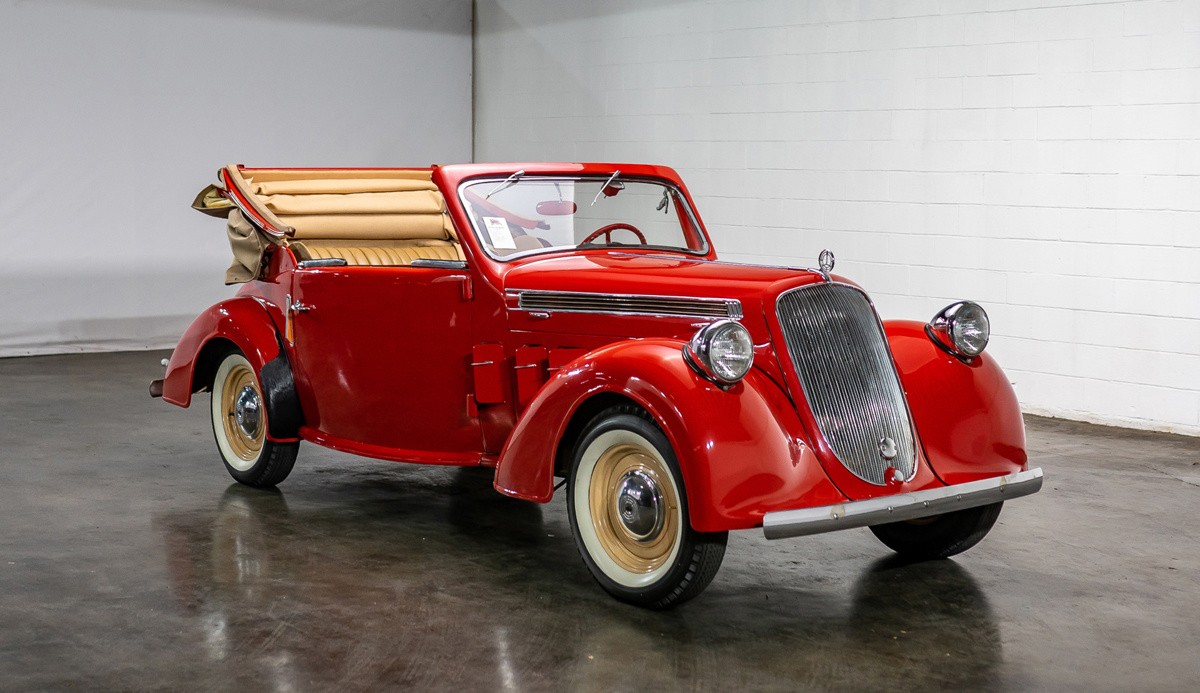 1939 Steyr 220 Cabriolet
Estimate: $70,000 - $80,000 USD
While comparatively unheralded today, the Austrian-born Steyr brand was known for constructing premium-quality small cars with advanced aerodynamics. Progressive styling served as a significant portion of the marque's history, dating back to the first Steyr Wafenauto designed by Hans Ledwinka, who later brought streamlined design to Czech-based Tatra. Pre-war models like this 220 Cabriolet from 1939 were engineered by ex-Mercedes-Benz employees under the direction of Ferdinand Porsche. Featuring inline six-cylinder power and a comparatively light curb weight, this sporting Cabriolet still stands out even more today as a result of its relative rarity.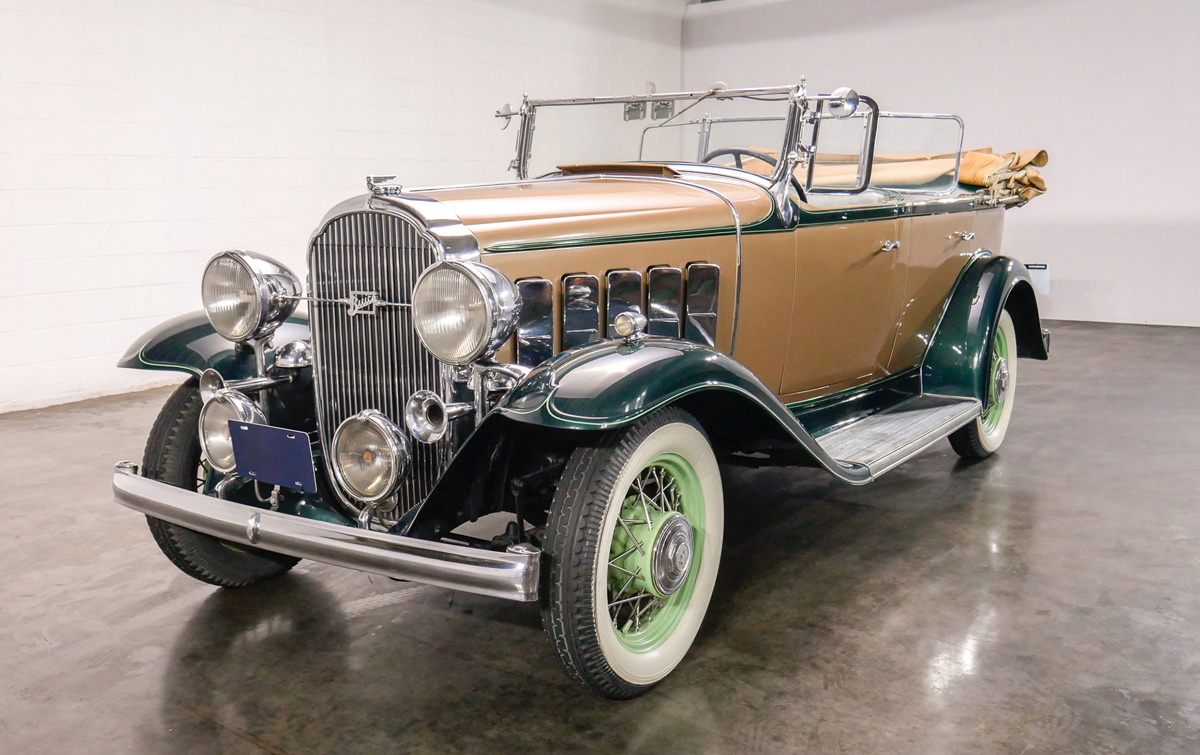 1932 Buick Series 50 Sport Phaeton
Estimate: $65,000 - $75,000 USD
Showing that handsome, sport-oriented models were not strictly relegated to Europe, this Buick Series 50 Sport Phaeton stands out with swooping styling and its triple-tone color scheme. While the Steyr we covered previously is likely lighter on its feet, this American-made Buick sports two more cylinders, and can carry additional passengers and luggage in comfort and style. Allowing rear seat occupants the same wind protection as the driver and passenger, Sport Phaetons like this example featured a full second windshield, making summer cruises that much more desirable for friends and family alike.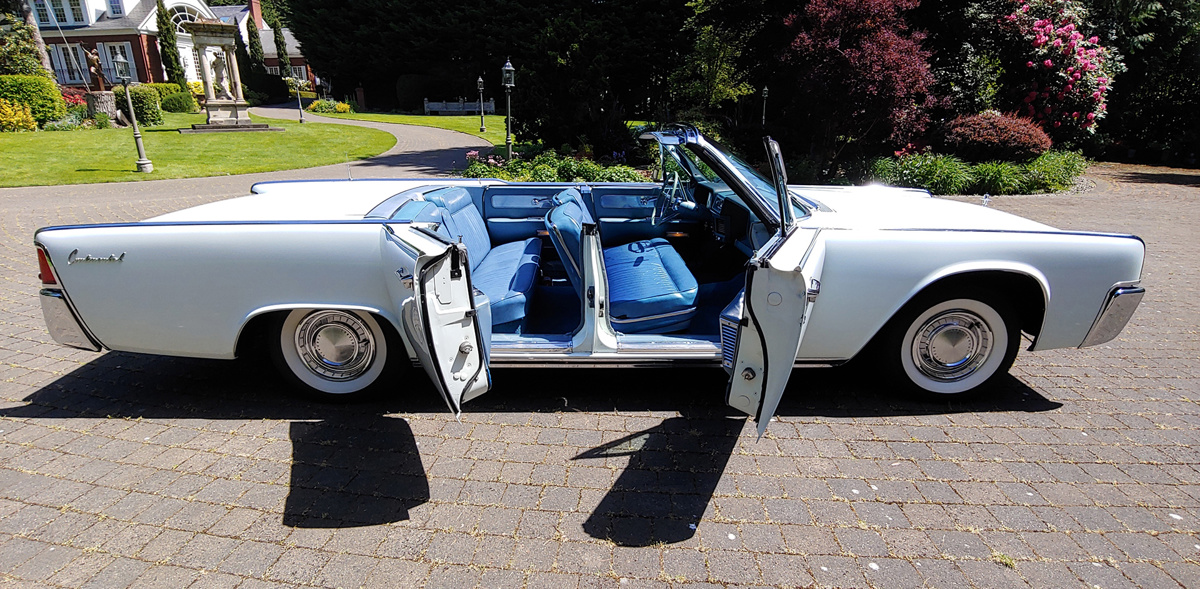 1962 Lincoln Continental Convertible
Estimate: $60,000 - $75,000 USD
The final lot on our list has become an icon of mid-century American luxury to this day, with Detroit designers still attempting to capture a piece of the low-slung styling and rear-hinged coach doors that made examples like this Continental Convertible still so desirable. With minimalist lines and a power-operating top perfectly suiting its white-over-blue color combination, this Lincoln is well-suited for a summertime cruise with you and an entourage of your choosing.