One look at the rough-hewn metal skin of the Ferrari above and even non-tifosi will know this is not your typical prancing horse. In fact, it is a car that was created so that one of the greatest Ferraris ever built could be developed in secret, away from the prying eyes of enthusiasts and the enthusiast media.
With devotees worldwide eagerly awaiting Maranello's future models, no new Ferrari is safe from spy photographers. Images of camo-clad prototypes spread quickly across the internet, with forums and threads debating what latest and greatest machine is hiding under the cloak. Whether that be a Ferrari 348 stretched and widened to fit an early development Enzo underneath during testing, or this converted 458 Italia, prototype mules are a necessary part of making sure the final production model is up to the exacting standards of the Italian brand. It's rare when a mule makes it out of the factory, this LaFerrari mule can be yours in Monaco 2022: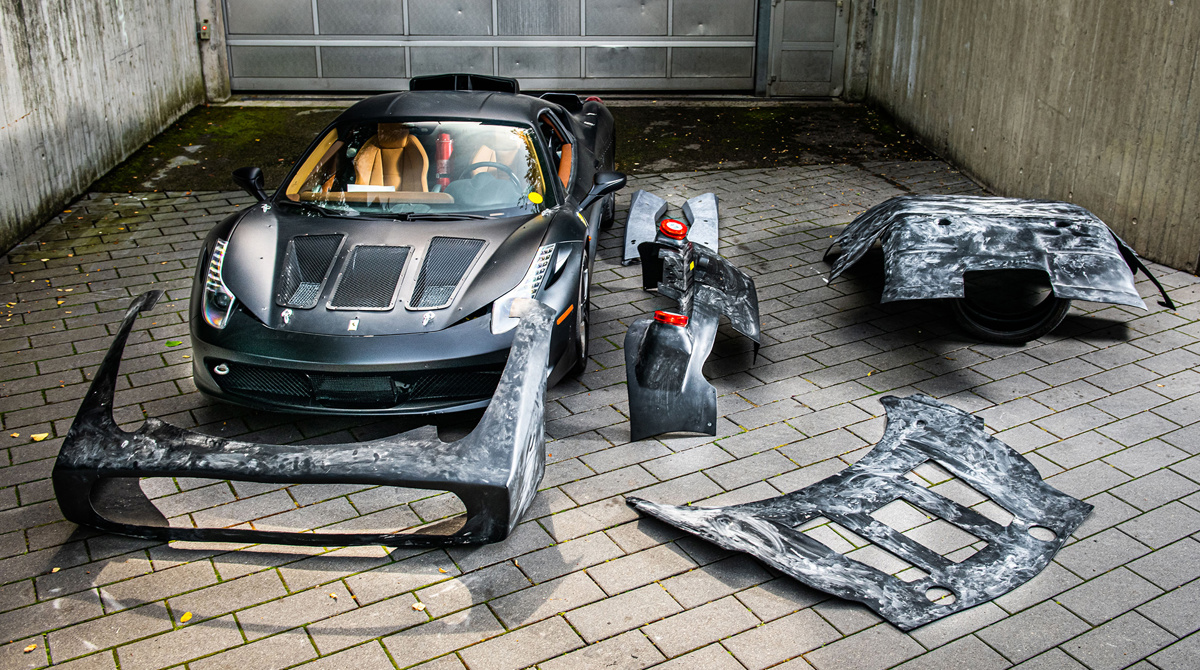 2012 Ferrari LaFerrari Prototype
Estimate: €1,400,000 - €1,800,000 EUR
With an array of camouflage panels surrounding this example, the purpose of this test mule, code named "M6," comes into focus. The machine allowed engineers to test the car's mechanical systems while keeping the project's final form secret from onlookers and journalists alike. Understandably itching to know what this machine was all about, fans gathered around Modena along Via Alfredo Dino Ferrari to get a closer look at it. This disguise worked, as contemporary rumours focused on the possibility of a new Dino or California GT.
The finished LaFerrari would carry stunning bodywork styled by the talented in-house designers at Ferrari (the first time since 1980 that the pinnacle Ferrari wasn't designed by Pininfarina), but the function-first bodywork of the prototype has its own appeal.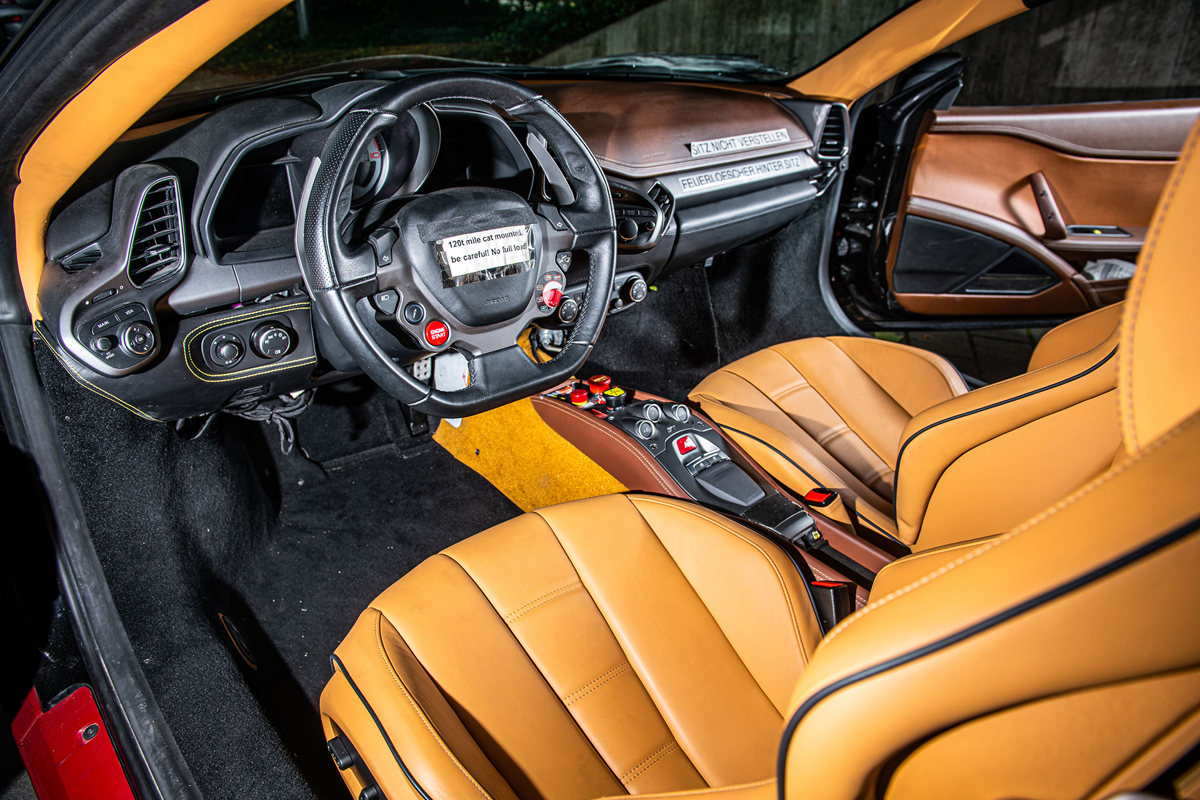 The prototype on offer in Monaco was the first of a three-part stage of development of test cars. A look inside the cabin gives a fascinating insight into how this example was operated on testing runs, with the engineer's handwritten notes still visible all over the interior. While not quite the finished product, it is quite remarkable to think that the learning from this car went on to shape the LaFerrari. This car was specifically used to help develop the complex KERS hybrid system that came from Ferrari's F1 cars, combined with its 6.3-litre V-12 to produce 950 horsepower. With their eponymous hypercar being the first Ferrari to use battery and engine power in tandem, the engineers were not only keen on ensuring it was incredibly capable but also that it would compete with the rivals of the day: Namely, the McLaren P1 and Porsche 918 Spyder. Opening the engine bay reveals a development powerplant that is intricate and purposeful, showing an insight into the complexities present during pre-production that eventually helped make the road-going model a force.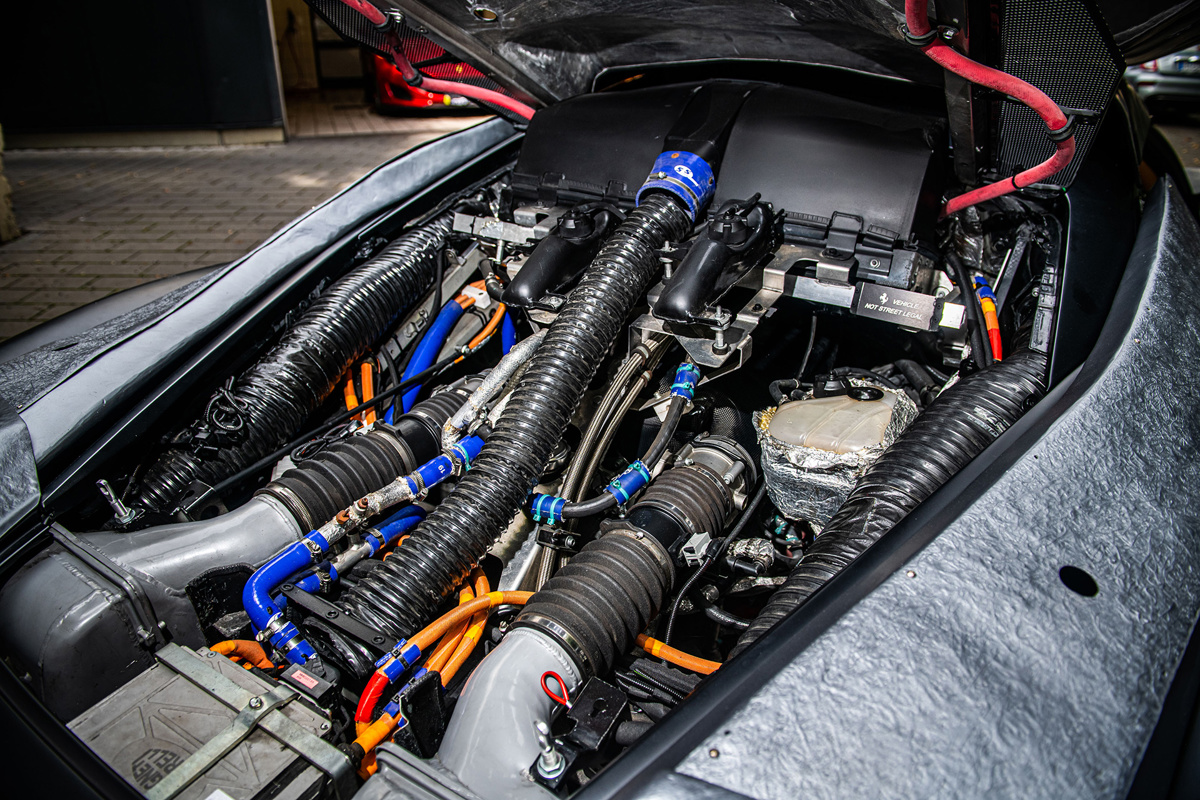 As a genuine artifact that played an integral part in LaFerrari's development, this prototype would be a remarkable addition to any collection it joined. Grasp the opportunity to own this remarkable machine, along with its many detachable test-mule panels at RM Sotheby's Monaco auction on 14 May, and you can credibly claim to own a piece of prancing horse history.