Across the auction industry, no matter the niche, it is fair to say there exists an equal appreciation of the importance of live events. Regardless of whether the company in question is auctioning off livestock or Lalique crystal, auction houses assign their most discerning staff to make sure their in-person events are executed without a hitch. However, while you will find bidder's paddles and printed catalogues even in the most humble of auction tents, what truly separates the major players in the auction world is one simple word, so essential it is worth stating in triplicate: Results, results, results.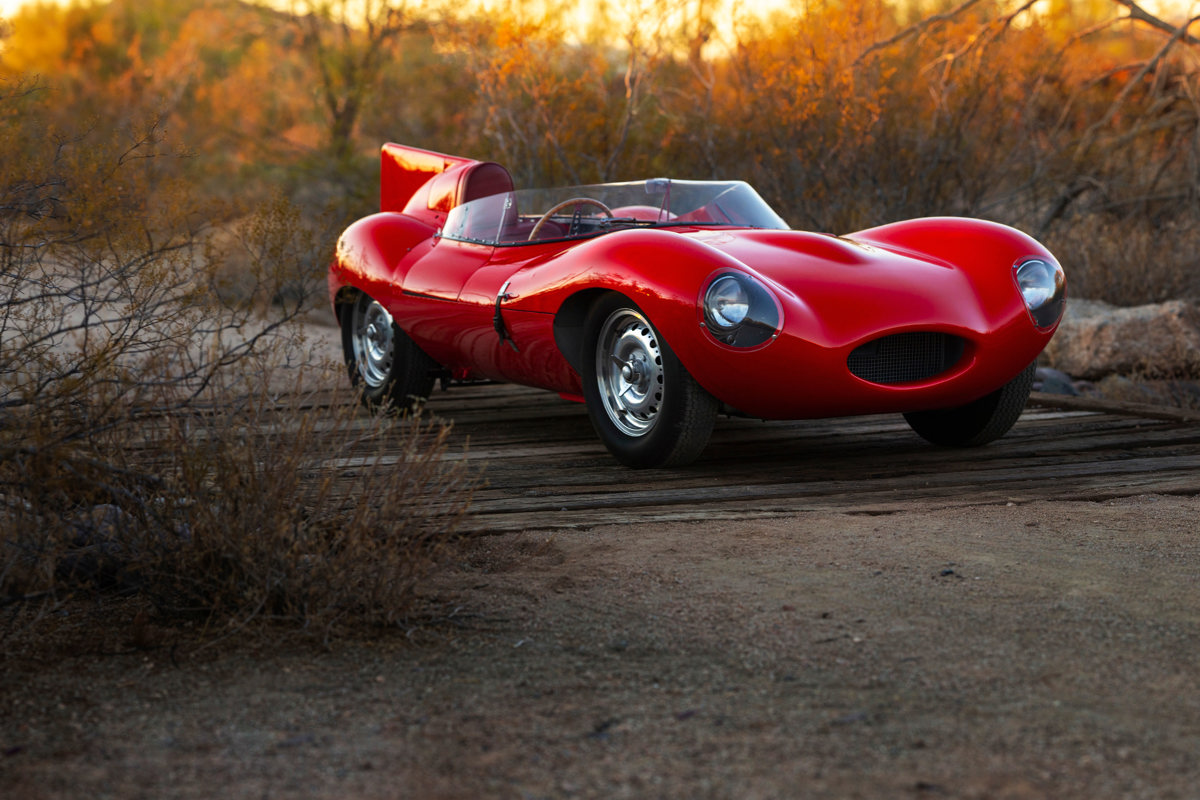 1955 Jaguar D-Type | Sold for $6,000,000 USD
With RM Sotheby's most recent Arizona auction touting sales topping $35 million and—in a statistic even more significant to potential sellers—a sell-through rate including 90% of all lots listed, certainly the requirements for headline-worthy results have been satisfied. While those figures are no doubt impressive, they do not fully capture the diversity of vehicle types and price points that were sold in Arizona: Everything from a Piaggio Ape scooter to a Pierce-Arrow Custom Club Berline.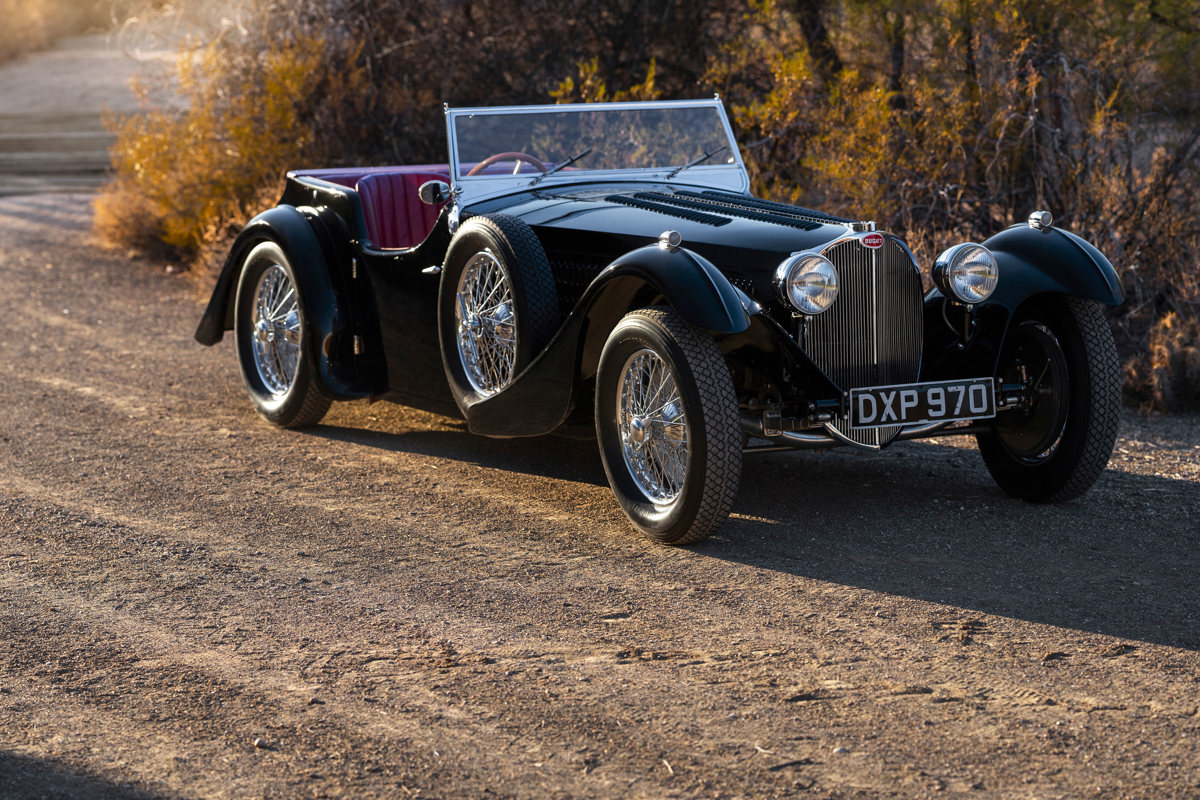 1937 Bugatti Type 57SC Tourer by Corsica | Sold for $4,735,000 USD
After all, there is no one single style of car collector. For a classic car auction to be successful, it has to provide something for everyone. For muscle car fans, there were several examples modified by Carroll Shelby, both old and new. For Ferraristi, an incredibly rare choice between two coachbuilt examples from the brand's golden era: A 1954 Ferrari 375 America Coupe by Vignale, which sold for $2,557,000, and a 1956 Ferrari 250 GT Alloy Coupe by Boano, which went for $1,352,500. For fans of more modern metal, this 2020 McLaren Speedtail was the first ever offered at public auction; it sold for $3,277,500. For those interested in stepping up to the ultimate in pre-war performance, this surbaisse-chassis, supercharged 1937 Bugatti Type 57SC sold for $4,735,000. And, perhaps the most attention-grabbing lot in the auction for enthusiasts everywhere, a genuine 1955 Jaguar D-Type recorded the highest sale price of the auction, hammering down at $6,000,000.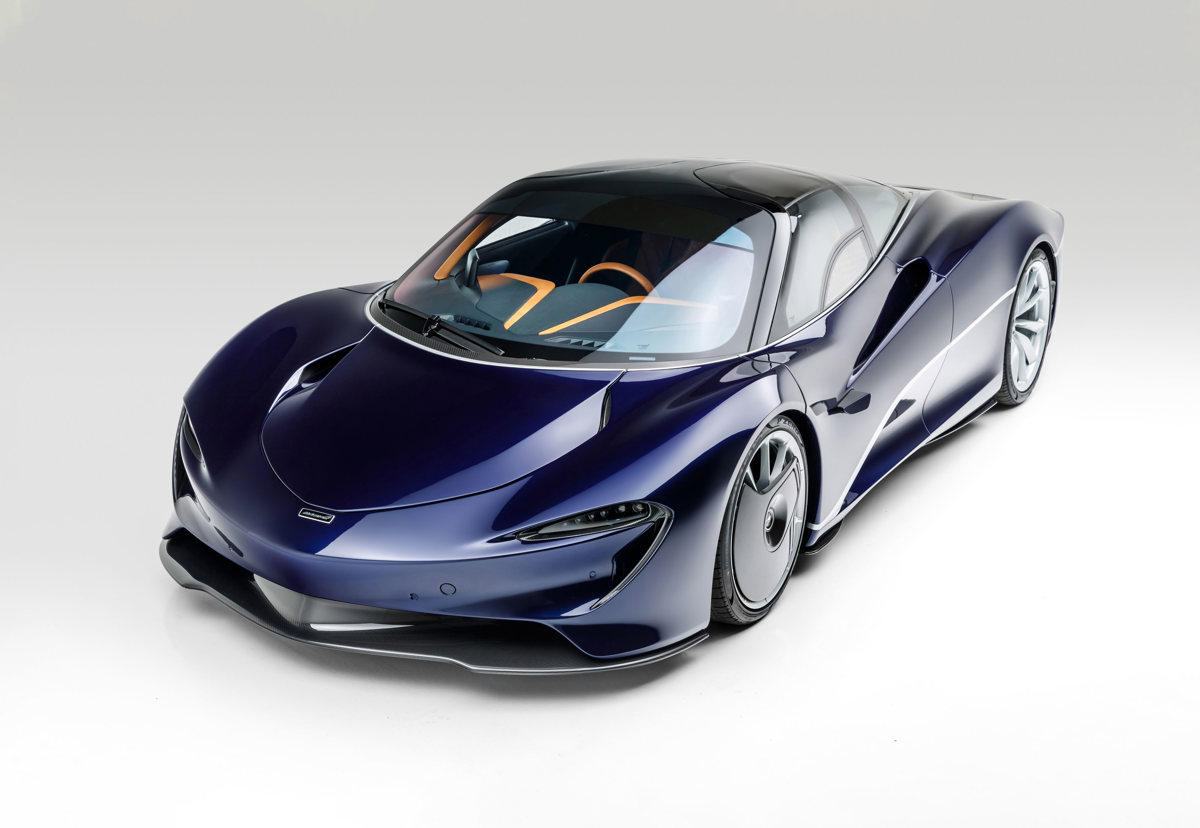 2020 McLaren Speedtail | Sold for $3,277,500 USD
Whether the car in question sells for $6M or $6K, a huge amount of effort is expended to make sure buyers feel comfortable with their decision. RM Sotheby's Global Head of Auctions Gord Duff describes the effort involved in working with the team at OTTO Car Club in Scottsdale to pull off an in-person auction in 2021: "In working with the local authorities and the capable team at OTTO, we were able to safely welcome clients back to the live auction format," said Duff.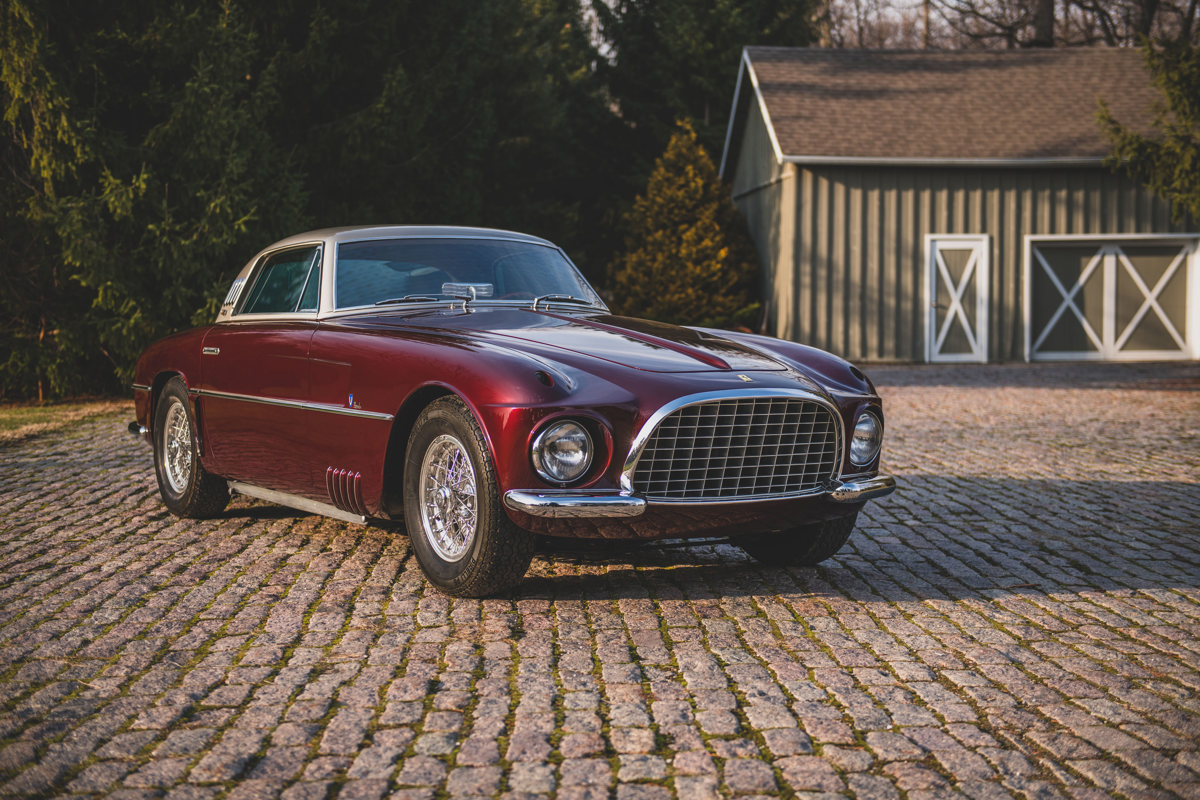 1954 Ferrari 375 America Coupe by Vignale | Sold for $2,557,000 USD
"Our team worked extremely hard to ensure that the auction preview and event itself provided a safe atmosphere for clients to inspect cars in-person. Additionally, we saw that the added benefit of our preparation, which included thousands upon thousands of additional detailed photographs, condition reports, and documentation on all cars, was all available to our clients in advance of the auction truly helped make those who weren't there feel comfortable bidding, whether via telephone, internet, or absentee. With a diverse top three leading the charge—a period-raced D-Type, a beautifully presented Bugatti Type 57SC with notable provenance, and the first Speedtail to be sold at public auction—this sale proved once again that best-of-category, top-quality cars of every era continue to draw significant interest from collectors and bring strong prices."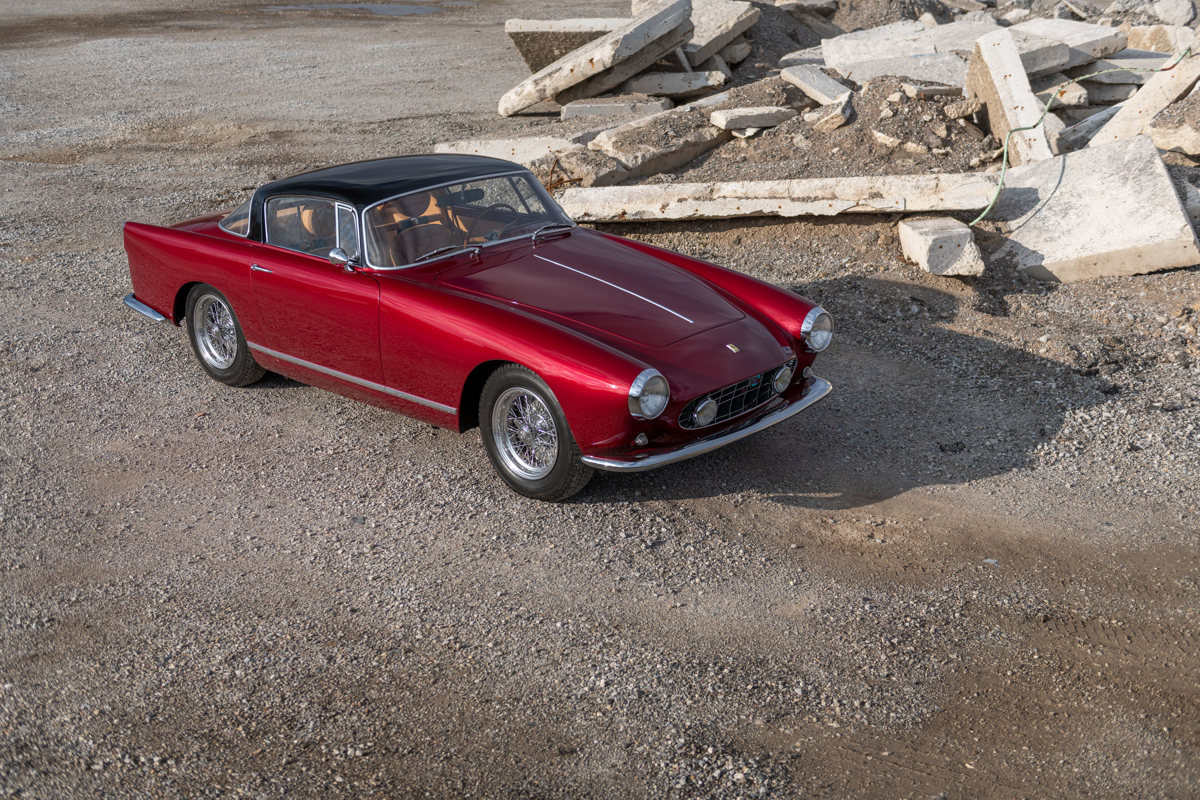 1956 Ferrari 250 GT Alloy Coupe by Boano | Sold for $1,352,500 USD
What can be said about the best examples of automobiles can equally apply to auction houses, too: Presenting premiere-quality offerings in a first-class setting leads to strong sales. As Duff summarizes, "It was tremendous to start the year off on such a positive note given that we were the sole remaining auction company to host a live event for the annual Arizona weekend." Unrivaled results, in other words—and no excuses.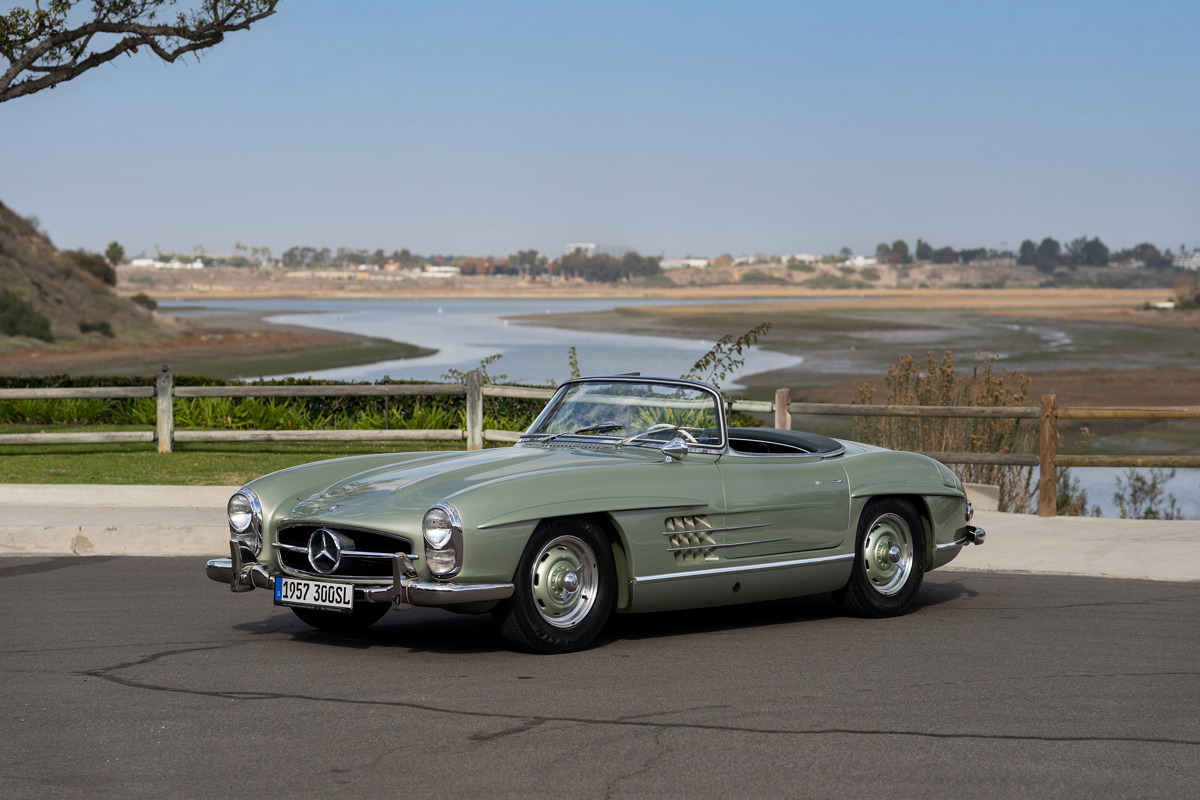 1957 Mercedes-Benz 300 SL Roadster | Sold for $1,066,500 USD
We can not wait to continue this momentum into the rest of 2021, including our Online Only auctions. Should you be interested in consigning or registering to bid at an upcoming sale, our Car Specialists and Client Service staff are here to assist. Click here for a list of our upcoming auctions.