Few places on Earth could get away with descriptors as definite as New York City. Like our lunar counterpart is known as The Moon, NYC is similarly accepted as "The City." A place of endless possibility, the city acted as a magnet, attracting so many talented artists and craftspeople that only the most extraordinary could thrive there. Then and now, after business hours end, standing out in New York City requires something truly special. Enter this 1933 Rolls-Royce Phantom II Special Brougham by Brewster.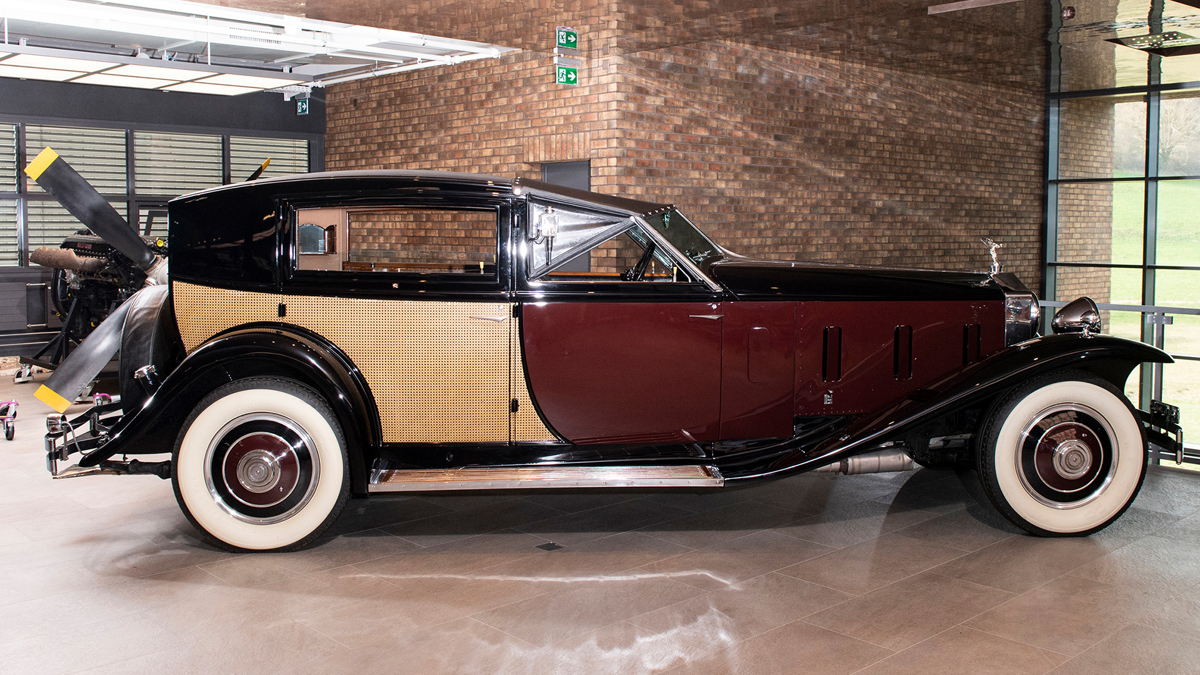 1933 Rolls-Royce Phantom II Special Brougham by Brewster
Estimate: CHF1,300,000 - CHF1,750,000
Chassis No. 218AMS
Engine No. U45J
Body No. 4041
Based at 52 Broad St. in New York City, Brewster & Co. built a world-renowned coachbuilding firm on the back of an equally well-regarded carriage-making business, with expertise dating back to 1810. As the horse-and-buggy era was disrupted by the advent of the internal combustion engine, many of the old forms, shapes, and methods of hand-making custom carriage bodies carried over to the early automobile.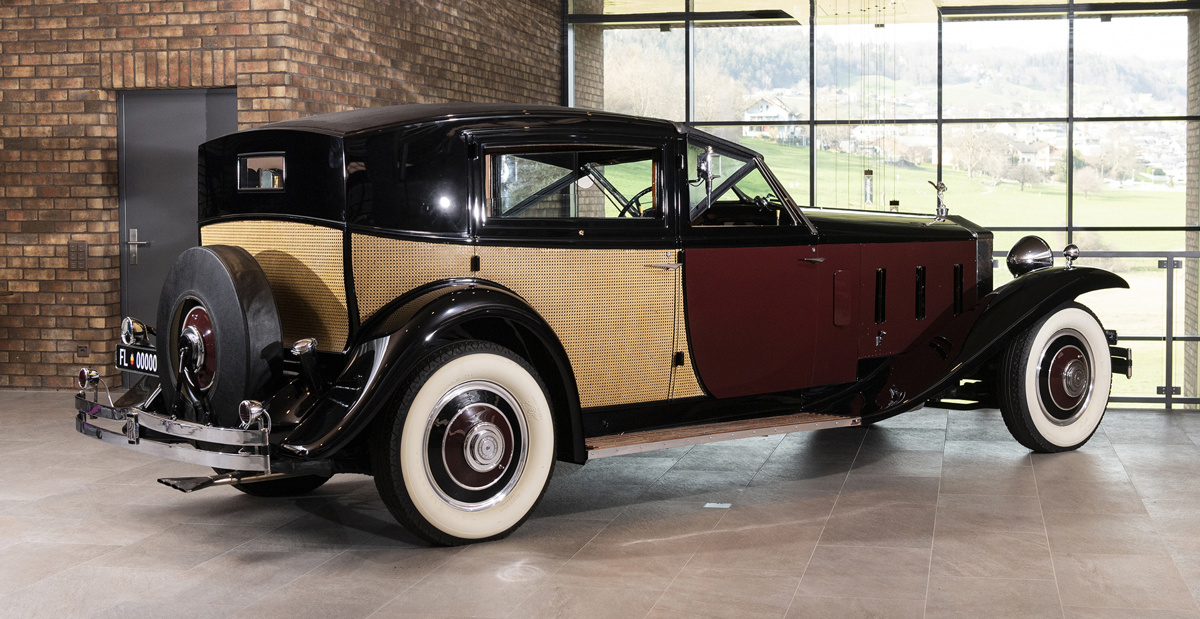 Uncommon to the point of essentially not existing today, this Phantom II town car variant perfectly illustrates the crossover between carriage-making and fine coachbuilding. If you imagine the finest wagon train transforming into an automobile, many styling markers remain the same. The fastest carriages featured not one horse, but many. Similarly, the extended hoods of top-tier automobiles from every era all signify the same message: This car possesses prodigious horsepower.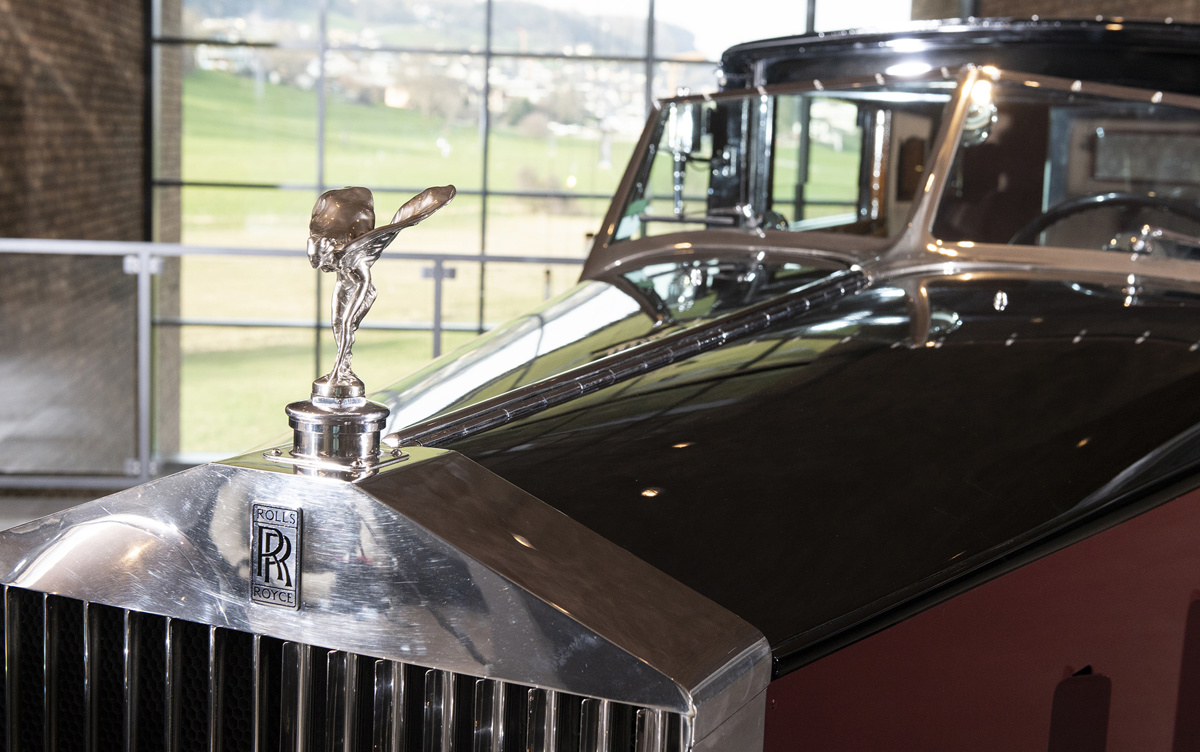 At the imposing helm of this Special Brougham stood another signifier, standing for grace and innovation. The Charles Sykes-designed "Spirit of Ecstasy," more of a work of automotive art than a mere radiator mascot, has become a collectible worthy of its own market.
Designed to cocoon its well-heeled owner in comfort and privacy, down to its Roi-des-Belges-style sculpted chairs, the rear cabin of this Rolls-Royce was quite literally designed with royalty in mind.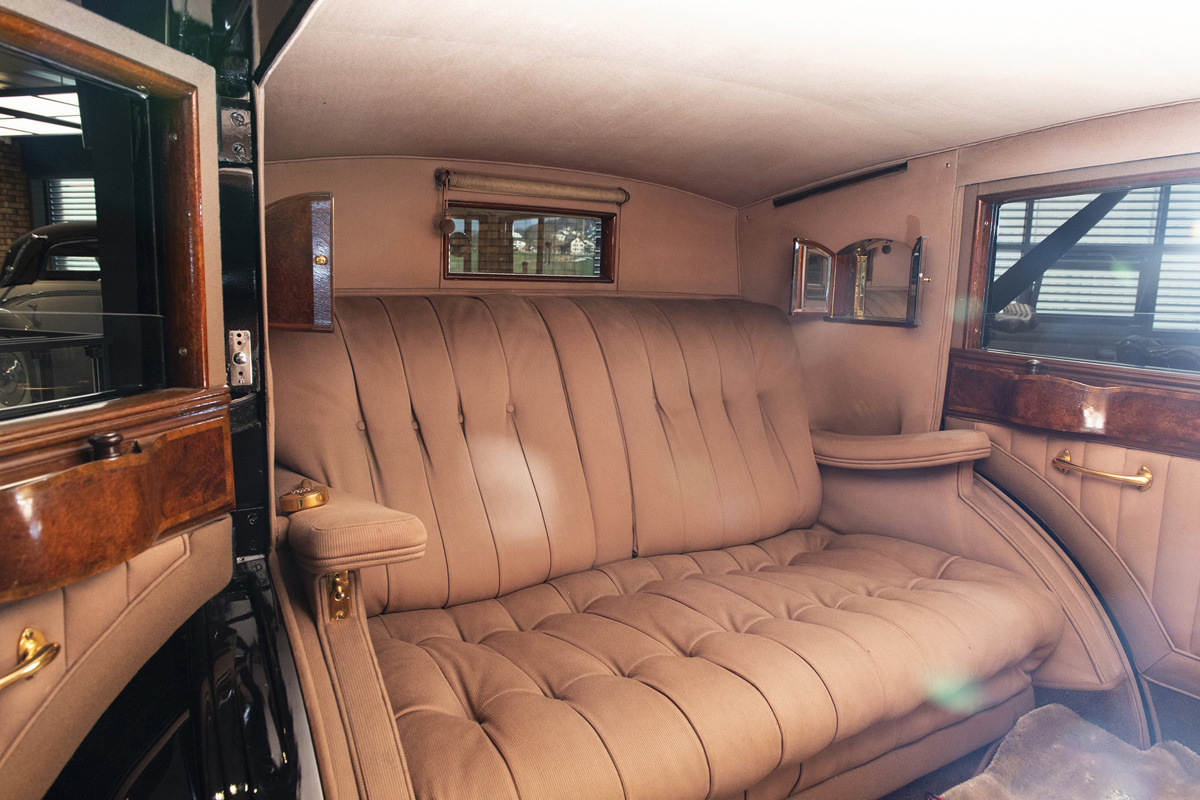 Arriving, at least in the turbulent times of the early 1930s, carried a meaning with which there is no modern equivalent. Picture a premiere on Broadway, or an evening gala at the Met, when this Special Brougham pulls up to the red carpet. With a white-gloved hand, the chauffeur turns an elegantly carved handle on the rear cabin of this Rolls-Royce, briefly breaking the continuity on a piece of coachbuilding art, to reveal the all-important rear occupant who had, indeed, arrived.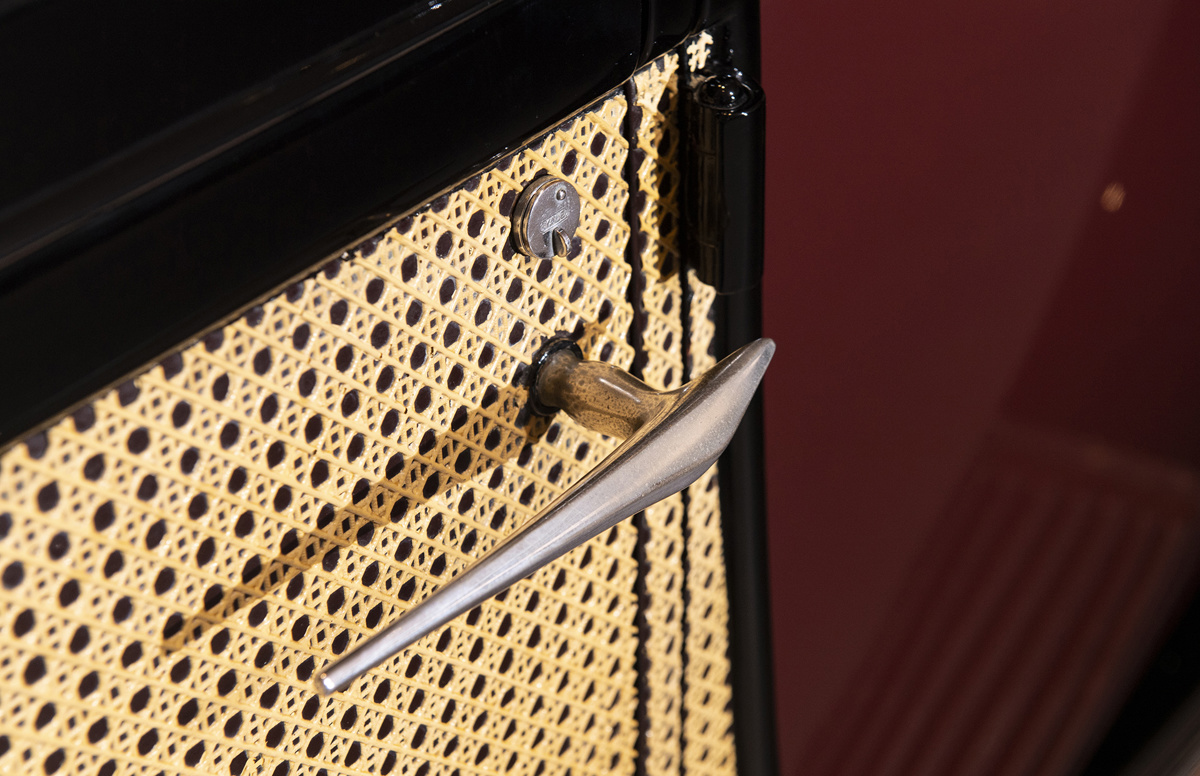 Another carry-over craft from the era of fine carriage work, the process of so-called "Sham Caning" is an old-world art rarely seen today. Like the hand-applied finishing touches on a Goyard bag, the pattern applied by most period coachbuilders was hand-painted, with layer-upon-layer of painstakingly applied paint adding up to make an effect that resembles woodworking. Hence the title behind the effect: "Sham Cane." But a closer inspection of the three-dimensional pattern on the rear cabin of this hand-built beauty suggests this aesthetic masterpiece was no sham.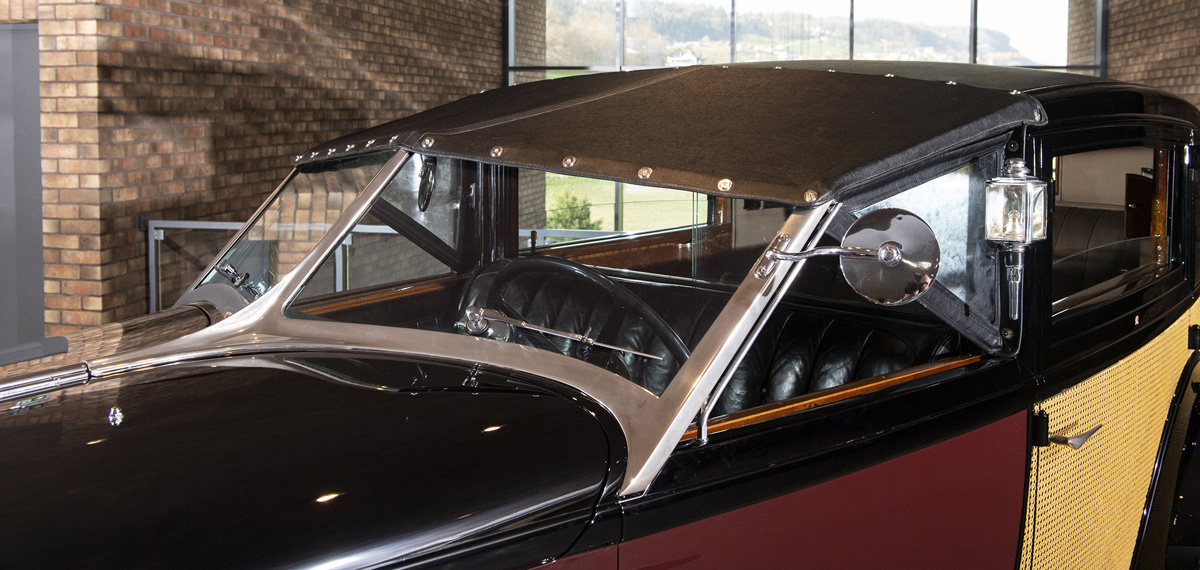 Whether with its cockpit covered or uncovered, with its windshield slung at a rakish angle and a professional driver at the wheel, this Special Brougham evokes an image of a bygone era. One where cars were hand-crafted and well-considered, with top-tier coachbuilders using their century of experience crafting carriages to make machines that have no modern equivalent. An age where luxury meant more than just a brand name.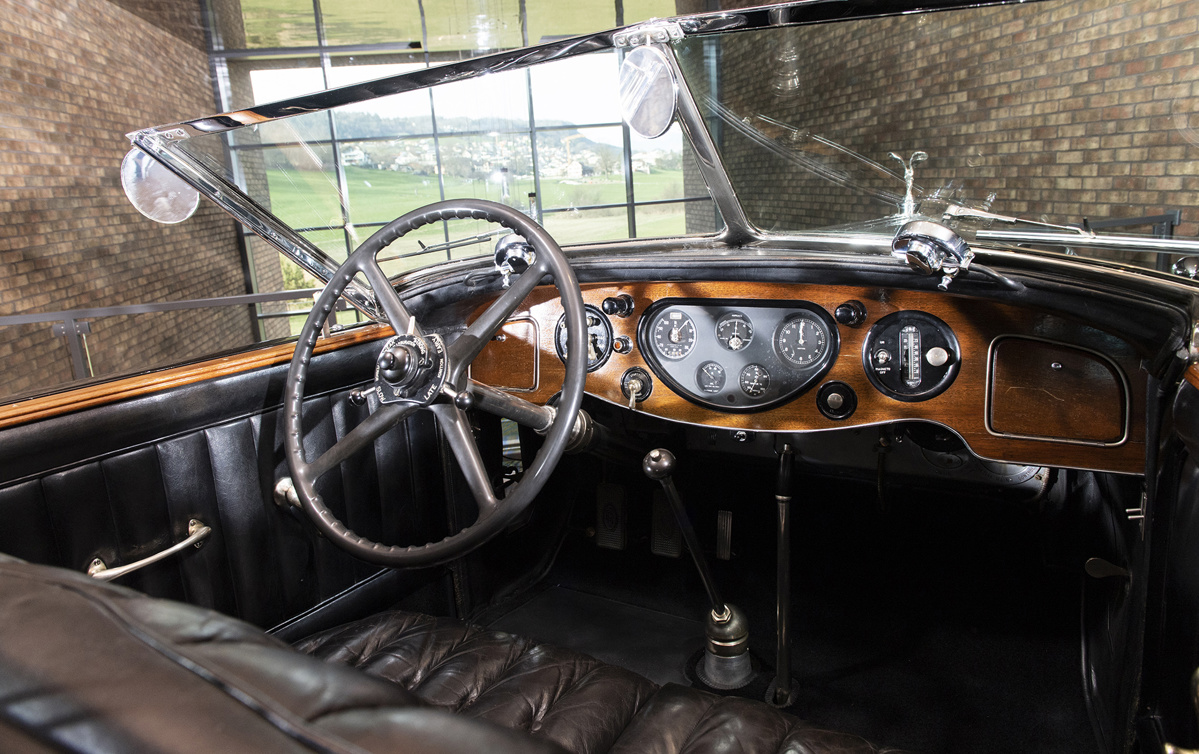 RM Sotheby's is proud to present this 1933 Rolls-Royce Phantom II Special Brougham by Brewster, the headline-grabbing feature car from an auction that can only be described as A Passion For Elegance. In the following weeks, we will explore more exciting examples from an exemplary, single-owner collection in Liechtenstein, all embodying themes of quality and artisanship unsurpassed by period competitors.

Today, it is easy to appreciate this Rolls-Royce as a piece of art, experienced by driver and passenger alike. Even an institution as storied as Brewster could not last forever. After more than a century in business, Brewster & Co. filed for bankruptcy four years after this coachbuilt Rolls-Royce masterpiece was completed. Like many coachbuilders, the Great Depression ultimately did away with Brewster. Computers replaced craftspeople in New York City, only serving to make the one-of-a-kind, hand-formed shapes that rolled out of Brewster's workshop in the art deco era even more valuable and desirable today. After all, the city that never sleeps is still full of dreams.