For many drivers working their way up the competitive ladder, the path begins the same. Early stints at the wheel of a go-kart lead, with a bit of luck, to Formula 3 and beyond. Manufacturers can follow this same strategy, though it is not often successful. Tecno, the Bologna, Italy-based motorsport outfit founded by brothers Luciano and Gianfranco Pederzani, blazed an uncommon trail, with roots in the humble hydraulic pump business blossoming into a competitive run all the way to the pinnacle of motorsport, Formula 1. Though Tecno is no longer an active concern, the Pederzani brothers inarguably left an impact on the field of fast automobiles. Today's example is evidence of Tecno's innovative spirit.
Having pushed the state-of-the-art in terms of karting even from their earliest efforts, the Pederzani brothers set their sights on Formula 3 starting with the 1966 season. By the following year, the Tecno team won nearly 50% of all races (32 out of 65 total), an impressive feat. After the end of the 1967 season, this example, a T/67 with chassis number T00210, was sold to make way for the next year's model. And yet the streak of success at motorsport for this example was not over then. As we will see, this T/67's return to Monte Carlo for RM Sotheby's Monaco 2022 auction on 14 May 2022 represents a homecoming back to the site of arguably the greatest victory of this chassis: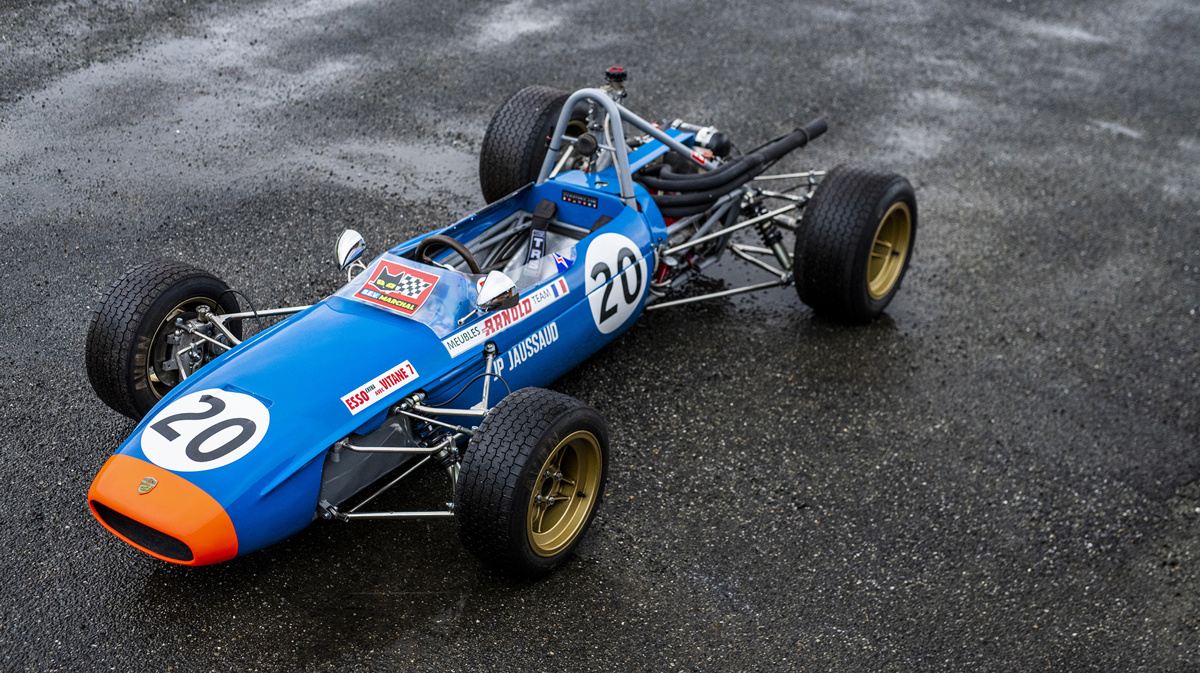 1967 Tecno T/67-Ford Formula 3
Estimate: €80,000 - €120,000 EUR
Before this example was traded out of the Tecno stables, it enjoyed operation from two skilled European drivers, Clay Regazzoni and Ronnie Peterson, both of whom went on to careers in Formula 1. One glance at a few of the names involved with Monaco's Grand Prix support races over the years reveals that many now-famous drivers took a similar strategy, which is a testament to the degree of challenge experienced by this example. While motorsport has the potential to quickly make obsolete even the most up-to-date racers, this 1967-built example was still putting up impressive results for years after its debut. But perhaps no year was better for chassis no. T00210 than 1968, when it joined Meubles Arnold team.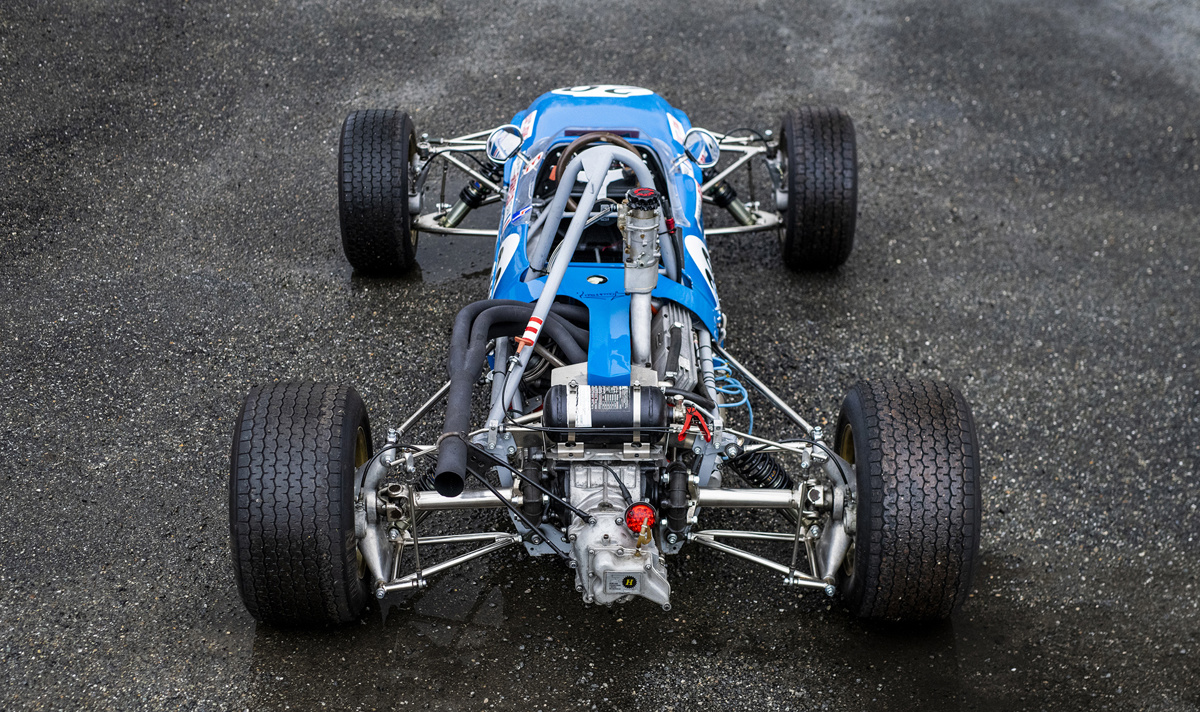 Fronted by French furniture maven Marcel Arnold, the team name for this venture reflected the nature of its founder's main income stream ("meubles" is French for "furniture"). A family-run operation, Écurie Arnold was a French concern first; team leader Arnold was reportedly so impressed with the raw abilities of Caen-born racer Jean-Pierre Jaussaud, he purchased this T/67 for him to drive. While Jaussaud experienced poor fortune racing for Matra, his luck improved when he joined Meubles Arnold in 1968.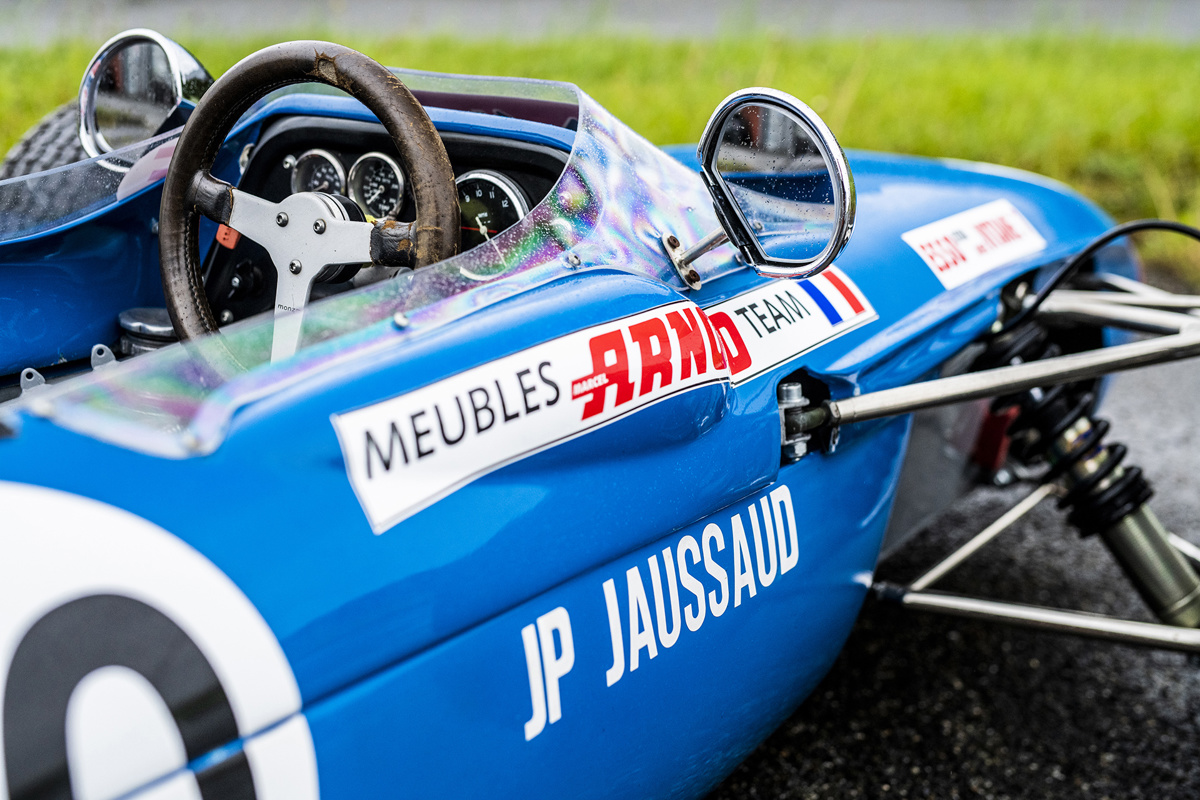 Three first-place finishes were earned by Jaussaud in 1968: Monza in Italy, Nogaro in France, and the most prestigious of all, Monaco. On the day of the race, 25 May, the Formula 3 competitors lined up on the same legendary circuit running through the streets of Monte Carlo that hosted the Formula 1 competitors. Qualification took place before the Grand Prix practice, and the race happened immediately afterwards. That day, the forecast called for precipitation, hampering the second qualifying heat far more than the first. Especially fitting in a setting amongst so many casino halls, sometimes pure luck is the most important factor in winning; Jaussaud happened to fall in the first heat, and fortunately only had a damp track to contend with rather than a "really wet" one. Jaussaud spent the race in this example defending his pole position (against Ronnie Peterson, among others) and won Monaco as a result.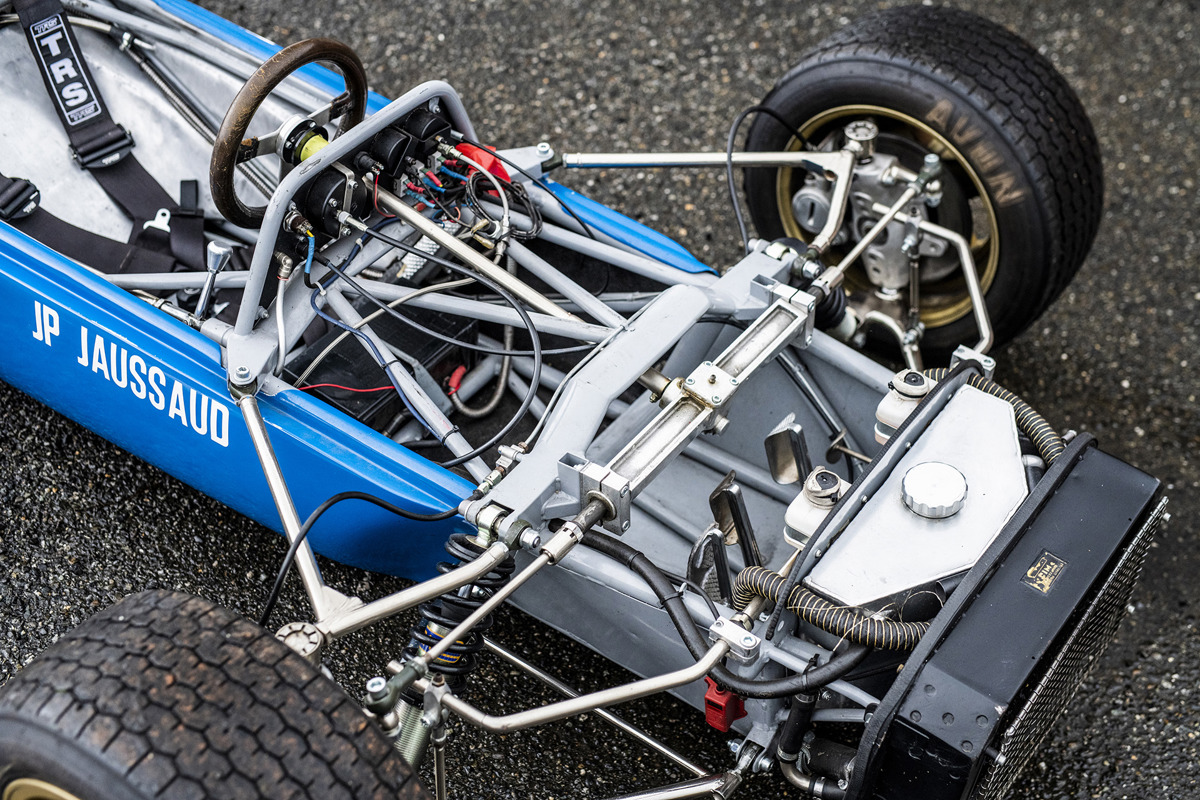 As an artifact of racing history, this example has been validated and authenticated by several members of the Arnold team, including Marcel's son Jean-Claude Arnold and his widow, Mme Arnold. The original invoice from Tecno to Meubles Arnold accompanies the sale. Fittingly for a such a personal connection between driver and motorcar, this recently restored example was signed by Jean-Pierre Jaussaud himself. Though Jaussaud's racing career may have, at least in part, originated with this Tecno, his good fortune did not end here, winning the French Formula 3 competition overall in 1970, competing briefly in Formula 2, before transitioning to endurance racing in 1975. A mere three years later, Jaussaud won the 24 Hours of Le Mans in a spectacular all-French finish (RM Sotheby's recently offered a Renault-Alpine A442 which helped Jaussaud accomplish this feat). Even better, in 1980, he did it again.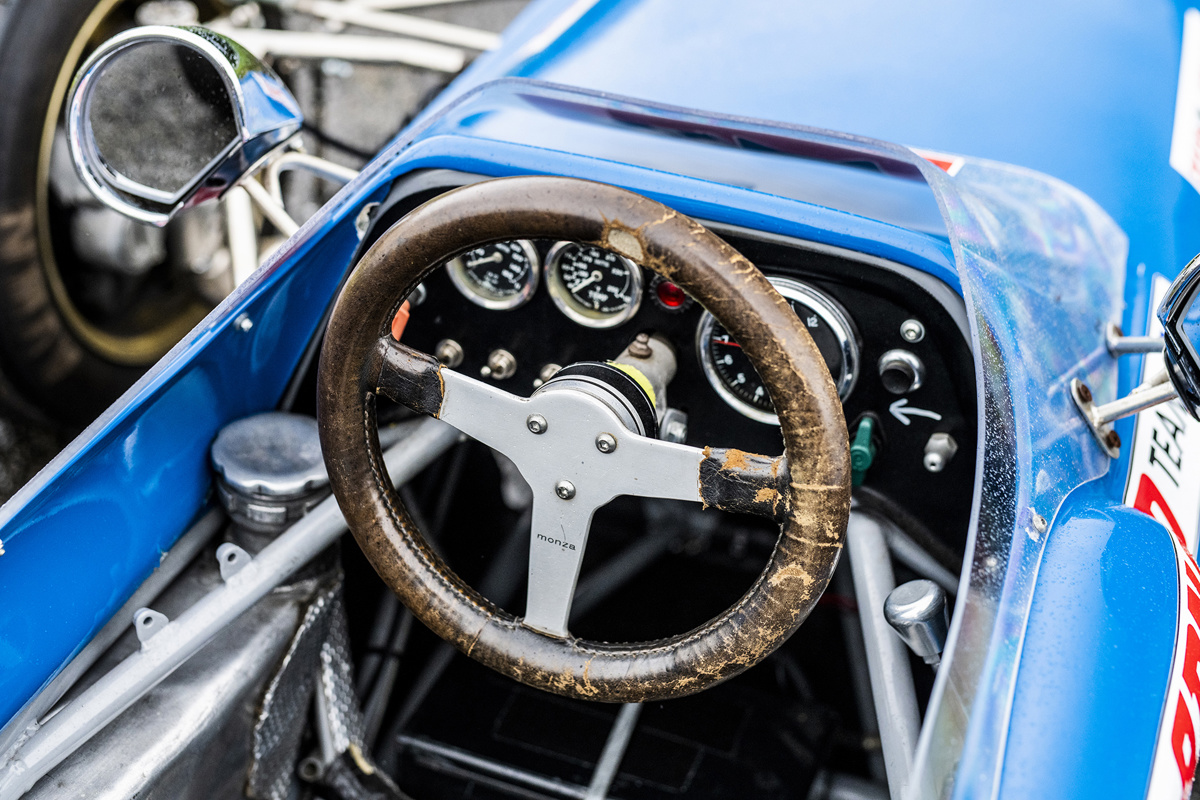 After spending four decades in the ownership of the Arnold family, in 2011, this veteran example changed hands to its current, dedicated consignor. With an aim to get this example ready for vintage racing competition, the consignor wisely decided to restore this example in its Meubles Arnold livery. A beautifully patinated three-spoke Monza steering wheel was retained for the sake of originality; so, too were the original Smiths gauges.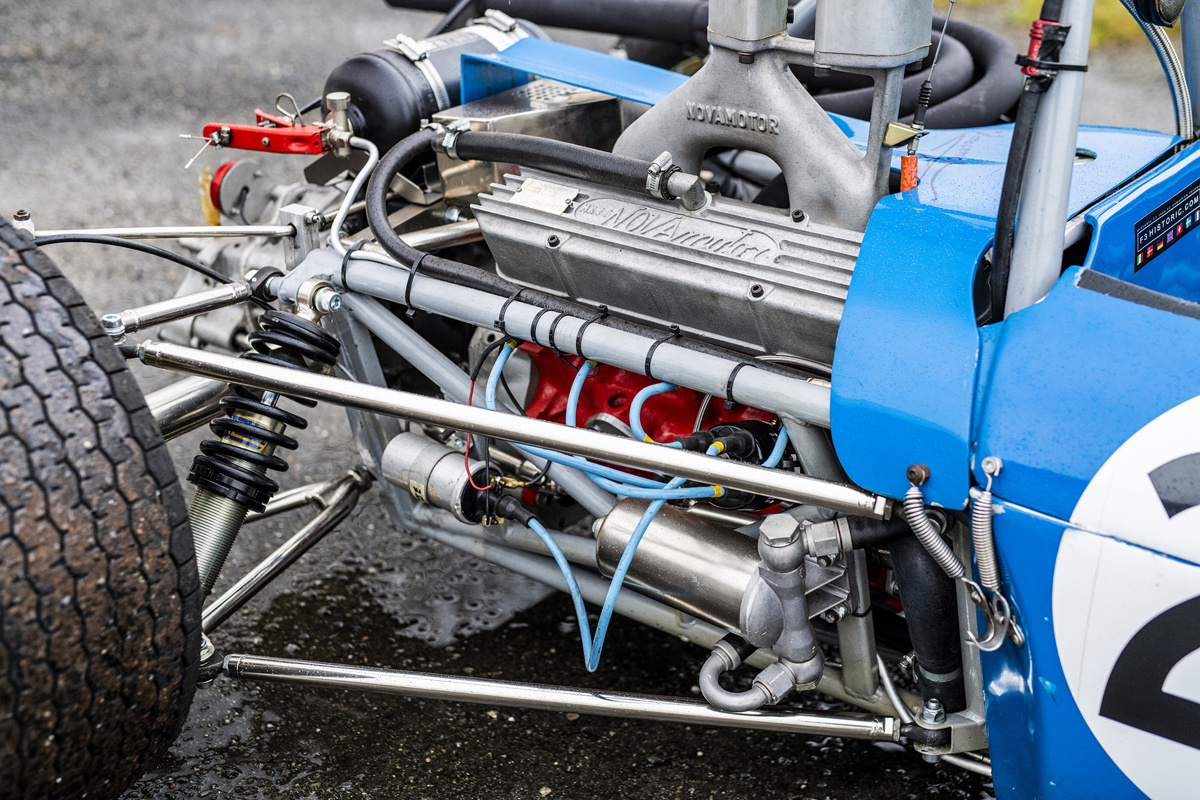 Powered by a 1-litre Ford engine that had numerous performance enhancements courtesy of Italian engine builder Novamotor, this Tecno T/67-Ford is far closer to a bespoke racer than its motor may suggest. Against well-prepared rivals at various Goodwood Members Meetings in 2015, 2016, and 2018, this example held its own in the 1,000 cc class, even taking second place in the 2018 Derek Bell Cup. With an extensive rebuild finalized on 19 June 2020 by the France-based historic racing experts Accel Moteur (and associated receipts adding up to €9,916), this competition-grade example has been prepared to return to the track. Critically, the difficult-to-acquire FIA HTP certification on chassis no. T00210 is valid until 31 December 2024, giving the next owner over two years of opportunities to feel the limits in this Formula 3 racer on-track. Before this Tecno returns to the grid, its next occasion in the spotlight will occur on 14 May 2022, when it crosses the block at RM Sotheby's Monaco 2022 event, mere meters from the legendary Monte Carlo circuit which it dominated in 1968. History on display, once again.