Competition cars can take on many forms, and nearly all of them are collectible. In a memorable quote in MotorTrend, the great magazine magnate and Hot Rod founder Robert E. "Pete" Petersen mentioned one of the great regrets of his collecting life was not purchasing every wrecked Ferrari chassis when they were offered to him after the Carrera Panamericana in the late 1950s. "What would I want with a bunch of old, worn-out race cars," he said at the time, later realizing that these motorsport artifacts would one day be worth millions.
Today, our awareness of the value of these competition-grade examples means that collectors everywhere inherently understand what makes cars prepared for motorsport that much more desirable. With upgraded powerplants, revised suspension systems, and additional chassis stiffening and safety systems, cars like the BTCC-spec Alfa Romeo 155 V6 TI shown on our cover image are made to beat their production counterparts by nearly every performance measure. Even if they come from OEMs not typically associated with racing, examples like our 2004 Renault R24 proved themselves worthy of racing against the top marques in Formula One. Credibly unlike any cars allowed to drive on the road, here are three stars of RM Sotheby's upcoming auction in Paris, set on the eve of Rétromobile on 2 February 2022. Ladies and gentlemen, start your engines: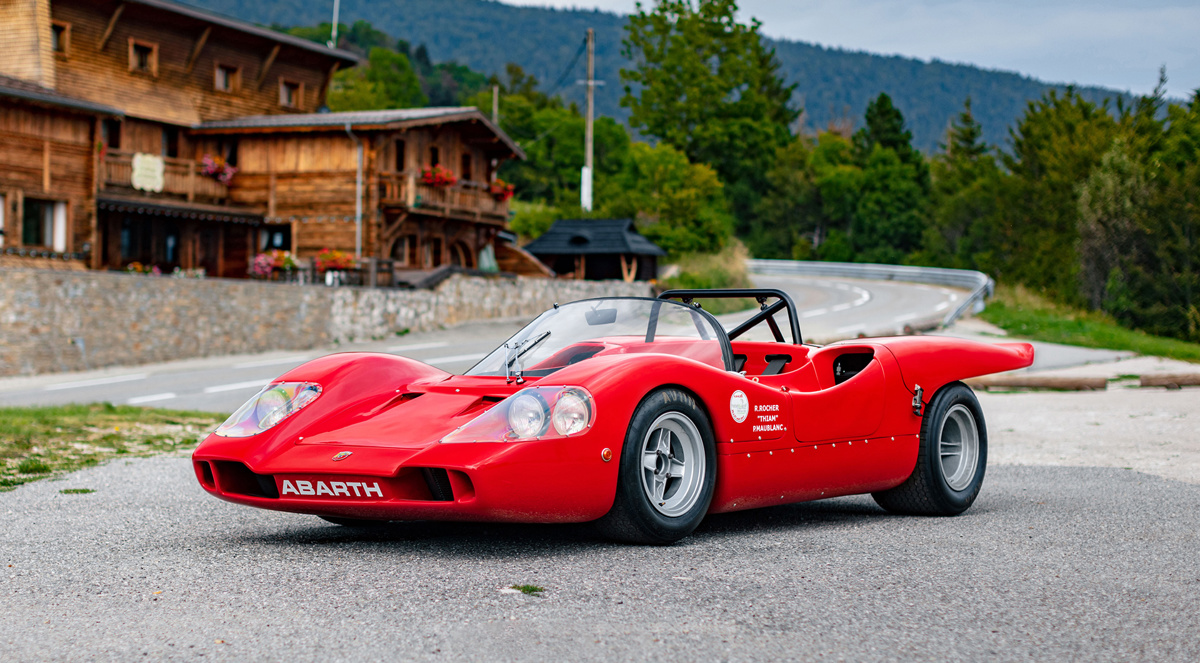 1969 Abarth 2000 Sport Tipo SE010
Estimate: €350,000 - €400,000 EUR
The late 1960s represented a time when race builders became unbounded by then-common rules of basing their ultimate motorsport-spec vehicles on production variants. Released from this qualification, manufacturers, like Abarth, were set free to build their own ideal vehicles, made for ultimate performance and handling, free from the limitations of practicality. The sparse cockpit of this Abarth 2000 Sport Tipo SE010—nicknamed the 'Quattro Fari' for its distinctive quad headlight setup—provides one hint at the purpose-built construction of this Italian racer. Another is the non-existent trunk; under the rear fiberglass body shell with integrated spoiler and sitting aft of its rear wheels, the Abarth was a spectacular, lightweight powerplant: A longitudinal, inline-four-cylinder, Otto cycle motor turning out 250-horsepower.
Though this rear-mounted engine placement was out-of-the-ordinary for any manufacturer aside from Porsche, the directive to design the car in this way came from Carlo Abarth himself. According to Pat Braden and Greg Schmidt's Abarth: An Incomplete Guide to the Many—And Marvelous—Cars of Carlo Abarth, the reason for the rear-engine preference stemmed from "a series of tests using two cars which were approximately identical except for the location of their engines, one was mid-engined, and the other carried its engine fuoribordo. After two days of racing, the rear-engined car was two seconds a lap faster no matter who was driving." With its rear-wheel traction maximized, no wonder the 'Quattro Fari' was known for its skill at navigating hillclimb courses. With its swooping bodywork, this iconic Abarth could inspire the racer in you.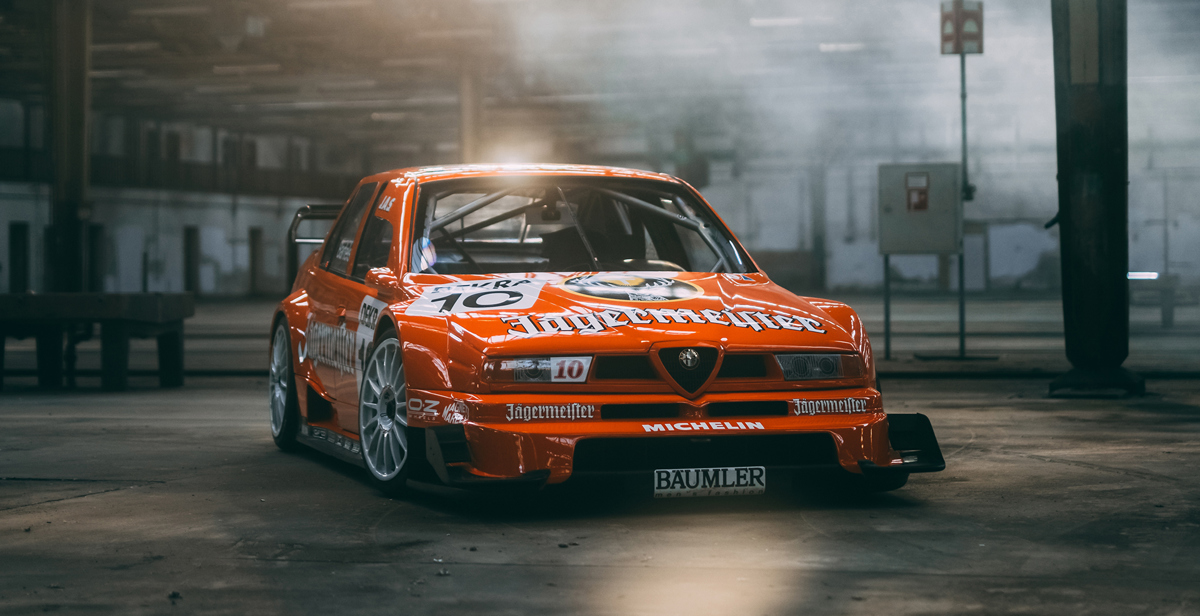 1995 Alfa Romeo 155 V6 TI "Jägermeister"
Estimate: €600,000 - €700,000 EUR
Moving from our all-Italian Abarth to this intriguing Jägermeister-liveried Alfa Romeo, our theme of elevated performance continues with this sinister-looking sedan. Prepared by the official factory team, Alfa Corse, for the Deutsche Tourenwagen Meisterschaft (or DTM) series in the mid-1990s, this example is a veteran of both the 1995 and 1996 seasons. Piloted by a German driver who is perhaps best known for his brief stint in Formula One for Lotus, Michael Bartels, this orange-hued example proved victorious even over the Italian drivers for the Alfa-sponsored works team, Alessandro Nannini and Giancarlo Fisichella. Bartels best result was taking the top place on the podium for both the first and second races at Diepholz in 1995, the seventh race in the series.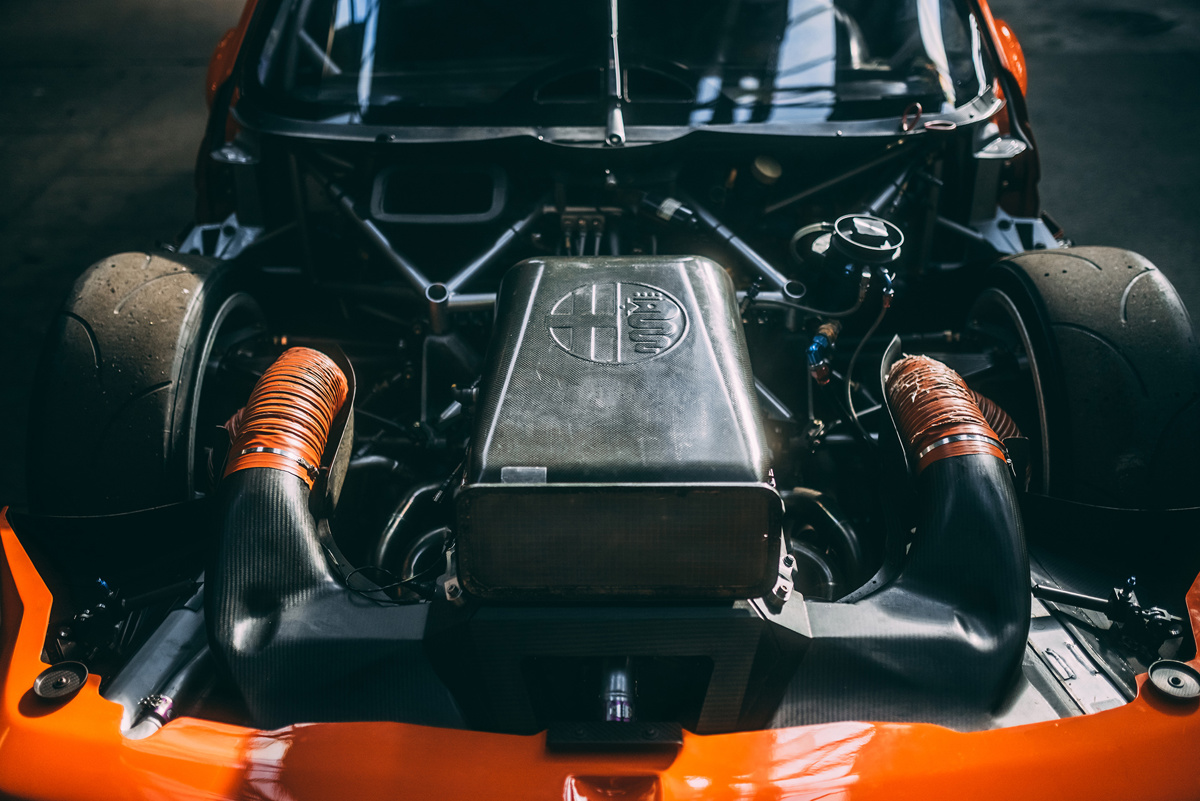 Watching the rebroadcast of Bartels' triumphant race, one can immediately sense the thrill of the audience at witnessing these lowered, competition-spec super-sedans sprint around a racetrack. Built atop a bespoke Dallara chassis and powered by a 2.5-litre, 420-horsepower V-6 engine, for many motorsport fans the overall package on this mid-1990s example provides the maximum in driver engagement balanced with modern technology. Throttling to an 11,500 rpm redline, operated by dual paddle shifters fitted behind the wheel, this Alfa Romeo would make a potent track day weapon for any fan of spirited Italian motorsports. In a recent interview with Classic Driver Magazine, RM Sotheby's Specialist Stephan Knobloch sums it up: "Nobody can deny that the mid-90s was the absolute peak for touring-car racing – the cars were so highly developed for the period and looked so wild." Certainly, this is the rare sedan worthy of wearing the iconic Jägermeister livery.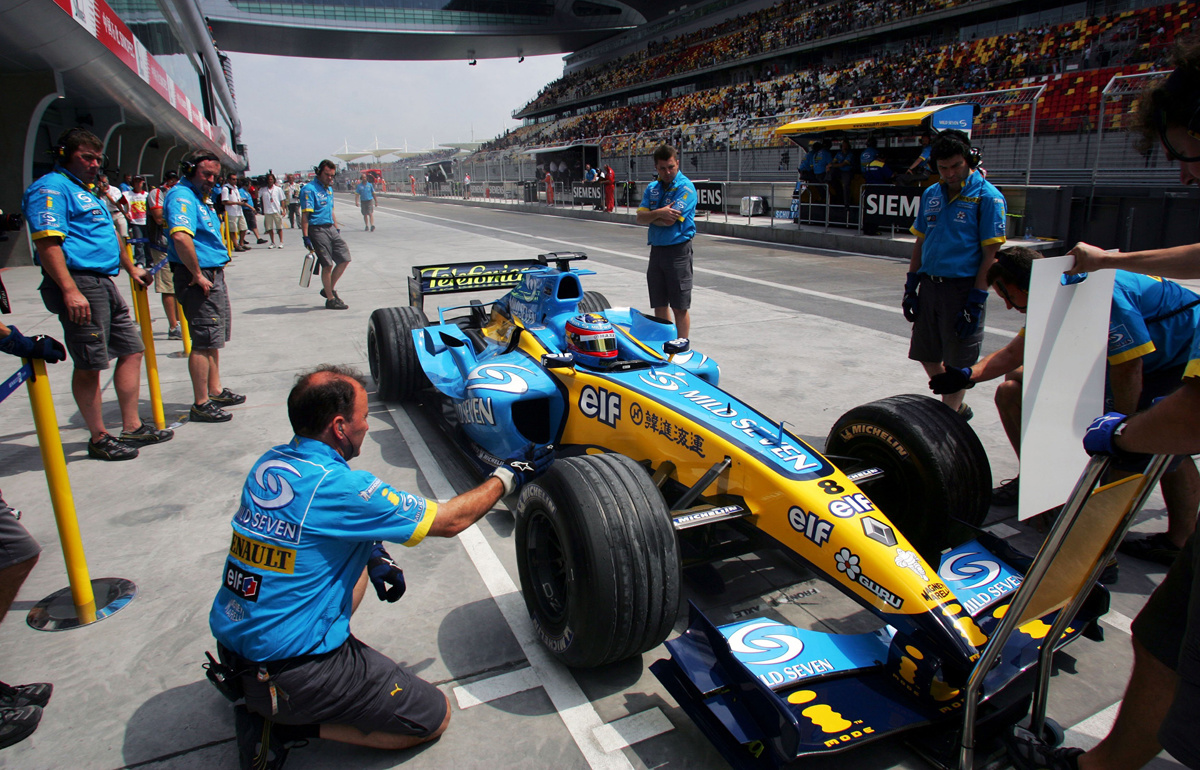 Photograph by Lyndon McNeil/LAT Photographic
2004 Renault R24
Estimate: €350,000 - €450,000 EUR
The last of three lots in our mini-motorsports series, this example competed against the best in what is inarguably the pinnacle of vehicular competition: Formula One. Due to the format's high price of entry and cutthroat competition, the prospect of securing a previously raced, points-scoring chassis from the modern F1 era is a difficult proposition. This example is not only a race-proven veteran of the sport, but moreover, played a pivotal role in both the ascent of the Renault team as a constructor and Fernando Alonso as a driver.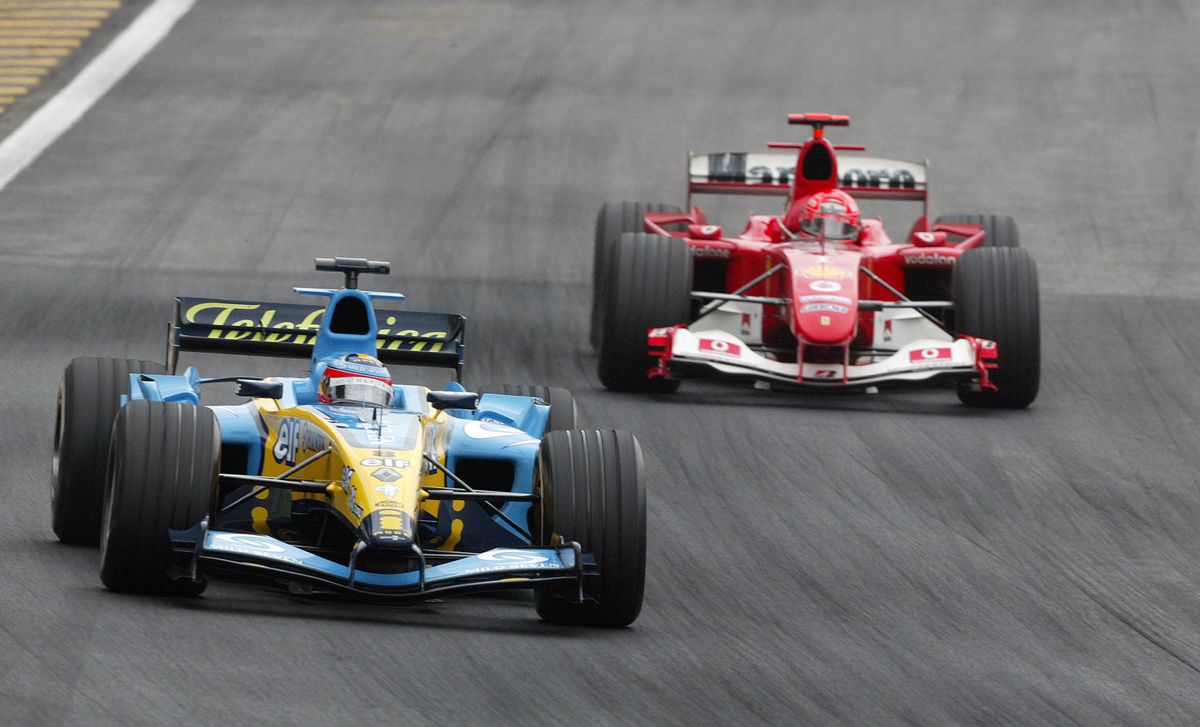 Photograph by Steve Etherington/LAT Photographic
Fan favourite Alonso has built quite a resume on the world stage of motorsport, officially starting at Renault in 2003 for his first full season as a Formula One driver. From the outset, Alonso's talents were on-display, becoming the youngest driver ever to win a Grand Prix race, a record which stood since 1959 and was set by none other than Bruce McLaren. Alonso was no stranger to besting some of the sport's all-time greats; the image above shows the Spanish driver racing before Ferrari's Michael Schumacher at the 2004 Brazilian Grand Prix in this very example. Perhaps best known as the car that shattered the longstanding lap record on the BBC's Top Gear (managing an otherworldly time of 59 seconds), the V-10-powered Renault R24 is the epitome of an artifact of 21st-century motorsport and is sure to excite enthusiasts when it goes up for auction at RM Sotheby's Paris event on 2 February 2022. A piece of sporting memorabilia that thrills even when standing still.