Last year, a noteworthy exhibition of automobiles debuted at the Phoenix Art Museum. The fact that an institution devoted to aesthetics decided to launch an exhibit on the automobile as objet d'art is nothing new—MoMA's groundbreaking '8 Automobiles' inarguably began the trend in 1951. The specific focus on racing cars taken by the curatorial team at PAM is unique among art museums. For motorsport devotees, seeing race cars elevated to the level of fine art is a victory sweeter than any podium finish.
Due to space constraints, only 22 cars were featured in the exhibit, with earlier examples favored as much for their relatively compact dimensions as their competition histories. The newest race car included in the exhibition was a lightweight, single-seat Lotus F1 car from 1978; the majority of modern motorsport simply could not fit. We feel these three competition-grade race cars are all equally worthy of celebration: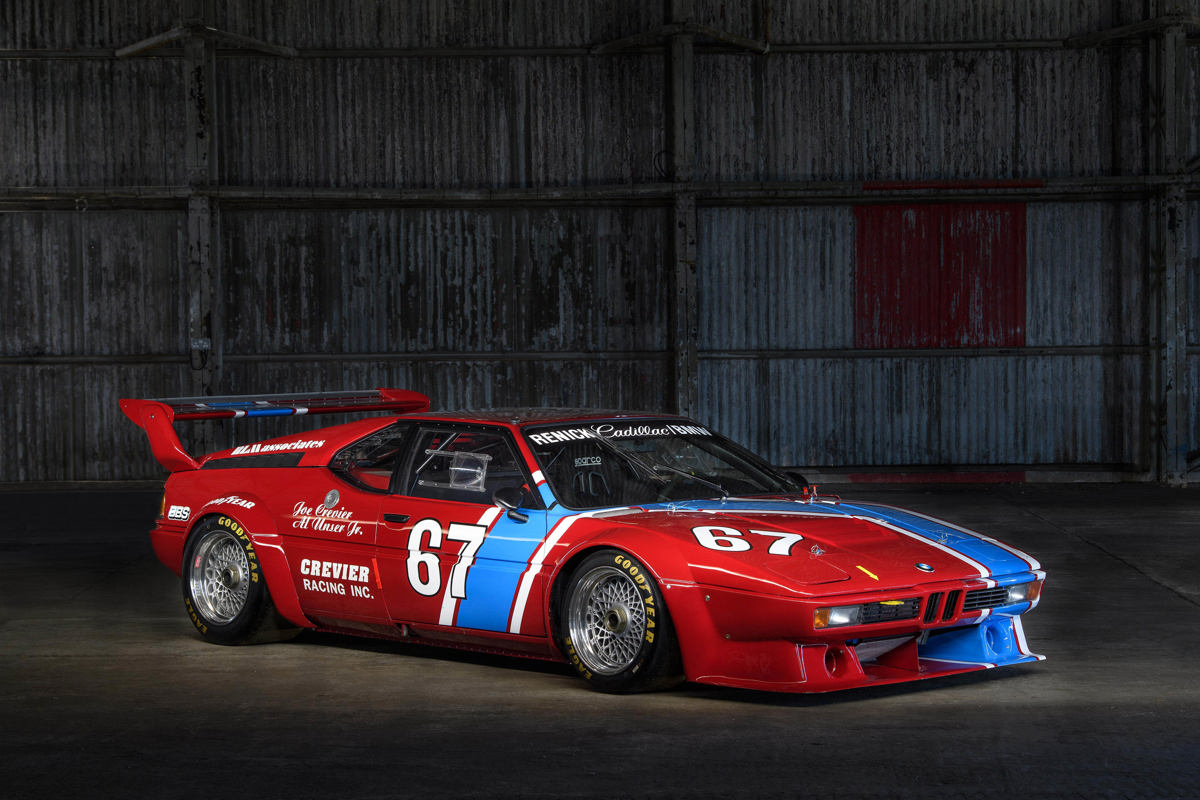 1980 BMW M1 Procar
Estimate: $600,000 - $800,000 USD
Likely the most logical brand to begin a discussion of the art of competition cars is the company which saw its first Art Car project debut in 1975, when French race car driver Hervé Poulain commissioned American artist Alexander Calder to use his 3.0 CSL as a canvas. The result was an instant icon, uniting the world of fine art and motorsport when Poulain actually used his priceless art piece in competition, racing at the 24 Hours of Le Mans that same year. Amazingly, BMW invested little publicity into the first few Art Cars; the racing itself was the publicity.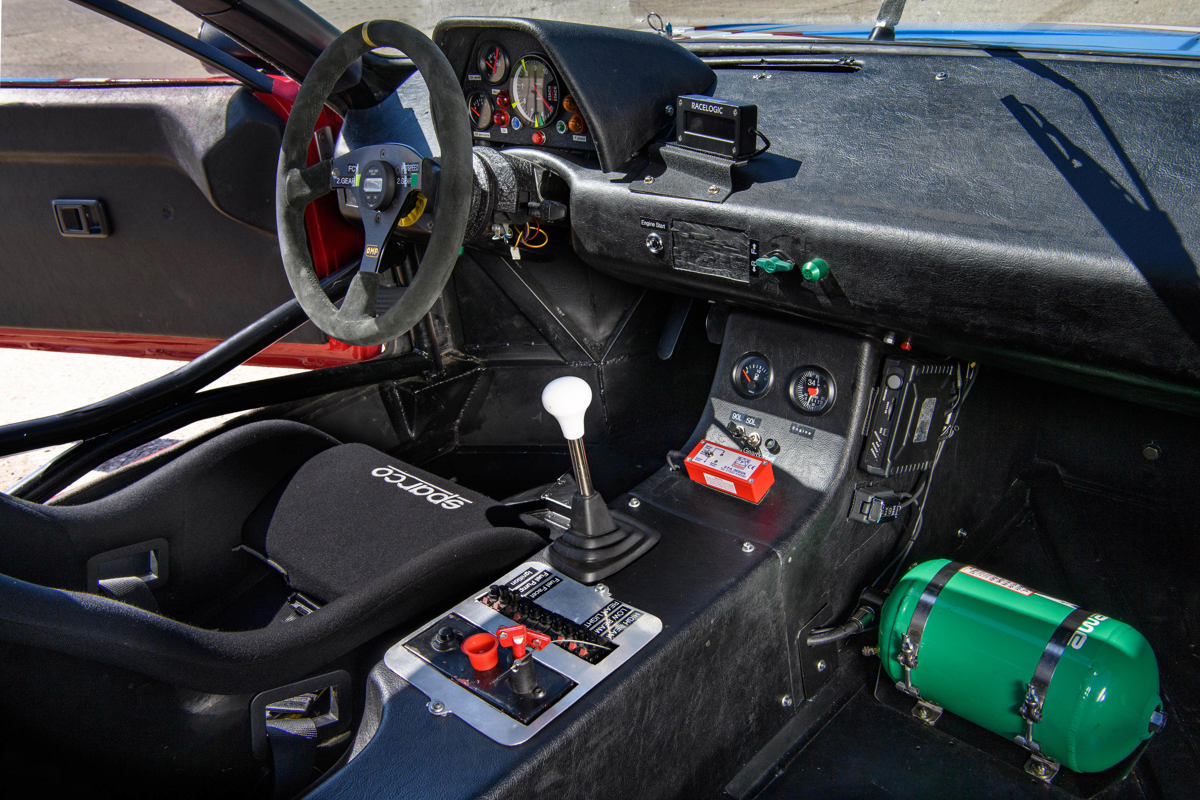 More astonishing still is that in the lineup of legendary BMW Art Cars, the equally legendary BMW M1 supercar has been turned into a canvas only once. Perhaps the underlying wedge-shaped styling by Italian icon Giorgetto Giugiaro that made the mid-engined M1 stand out from every BMW prior proved too good to cover up. Or perhaps BMW's more upright sedans were simply easier to paint—Andy Warhol's 1979 effort being one of the most well-known of all art cars though not the most beloved.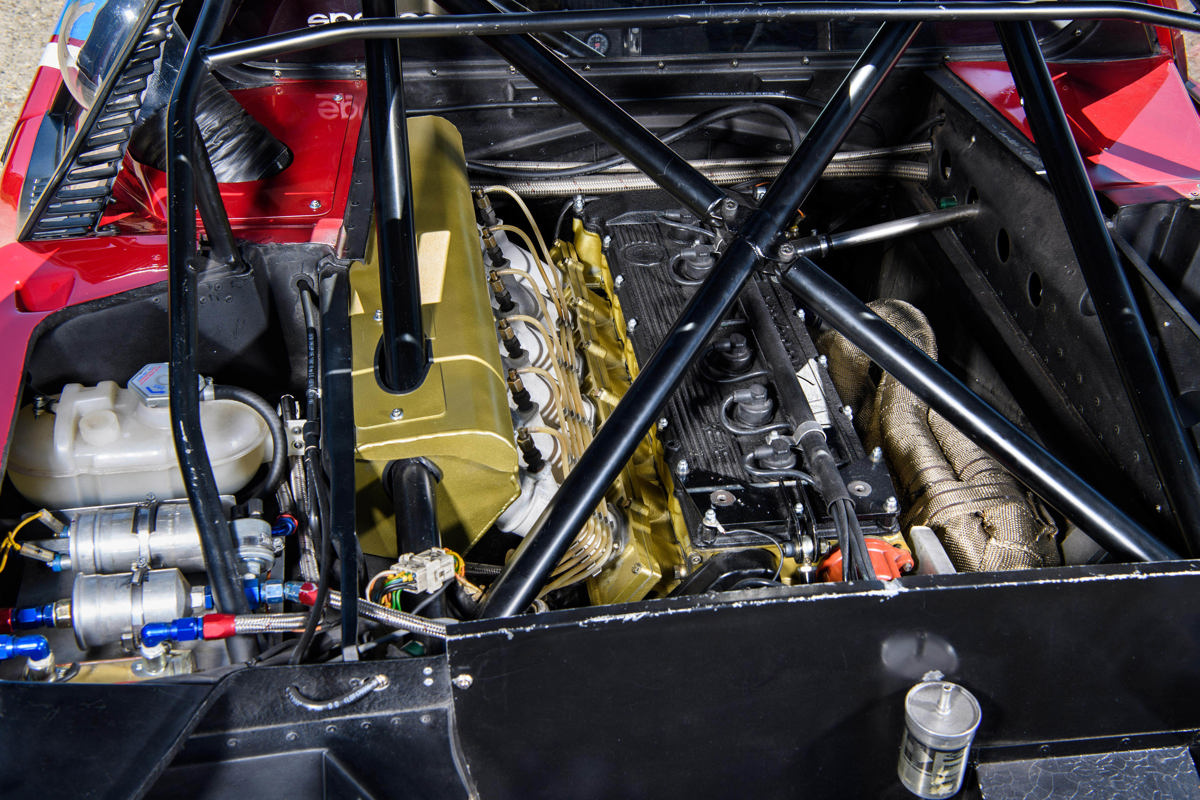 Either way, the Warhol Art Car is owned by BMW; as with Mona Lisa and the Louvre, they are unlikely to sell anytime soon. And so, lowered and wearing a bold livery with the classic colors of red, white, and blue executed in a completely unique manner, this 1980 BMW M1 Procar is the closest thing a collector can get to owning the most artistic vision of BMW's ultimate supercar. As this recent in-cockpit video shows, at the hands of British racing driver Sam Hancock, the Procar is still able to draw a perfect racing line around Circuit de Spa-Francorchamps: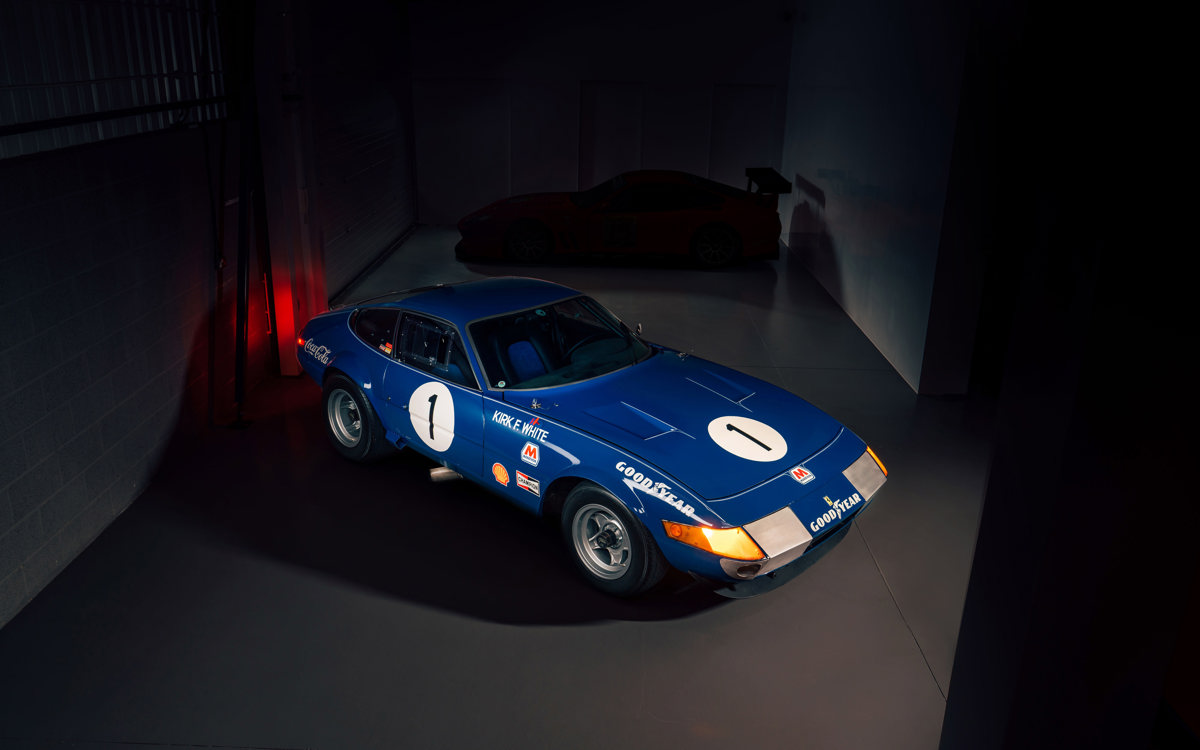 1971 Ferrari 365 GTB/4 Daytona Independent Competitzione
Estimate: $2,250,000 - $2,750,000 USD
Though this article is mainly intended as a critique of aesthetics, this competition Ferrari Daytona deserves to be in a museum based on its history alone. In general, race cars live difficult lives—many do not survive. If they manage not to crash, two possibilities emerge: Either they emerge intact at the end of a race because they cross the finish line unscathed, or in the second, more embarrassing outcome, they do not finish the race because of a mechanical failure. While the latter fate was to befall this 1971 Ferrari 365 GTB/4 Daytona after setting a blistering pace during qualifying at the 12 Hours of Sebring in 1972, it was not the end of its story. This Daytona's "DNF" was due to its driveshaft bolts, which sheered clean off while it was in the lead, ending its aspirations of victory, but preserving its chances (and its Pininfarina coachwork) for future generations.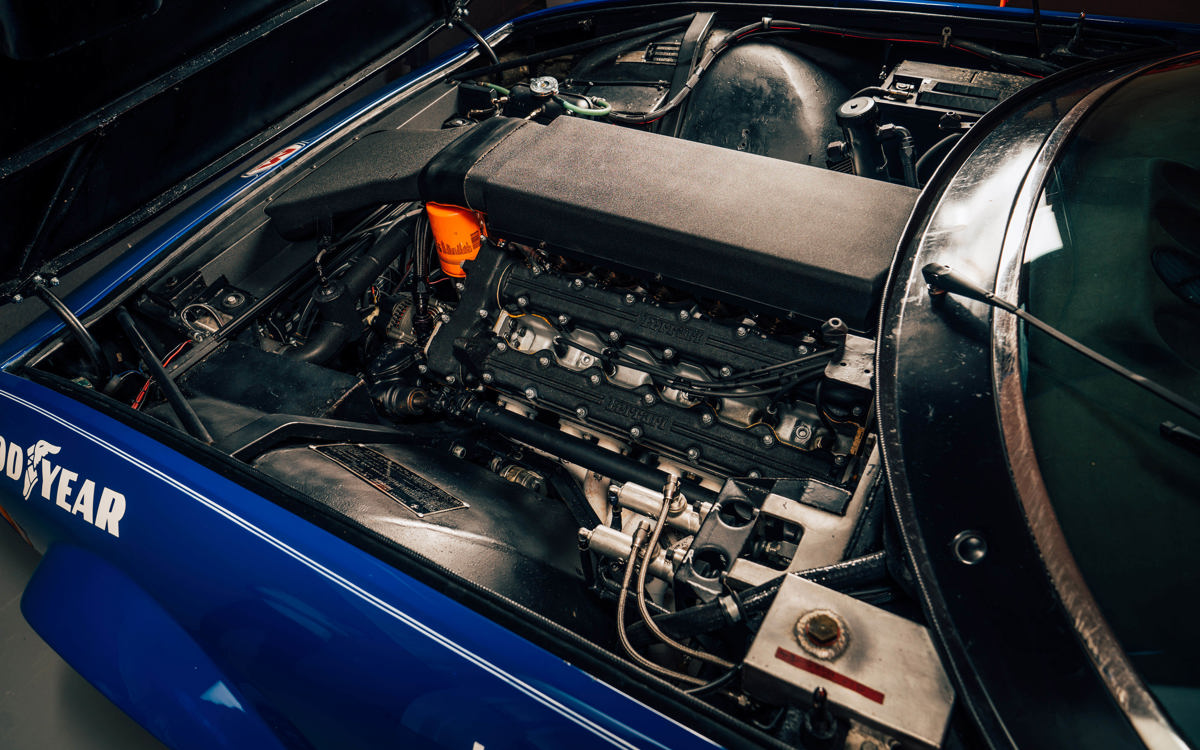 This example is notable not only for its subtle coachwork or its atypical color scheme—a far cry from the ever-present Ferrari rosso corsa—but for the fact that it was purchased as a streetcar, then prepped by legendary race builders John Holman and Ralph Moody. Holman-Moody was best known for prepping all the cars Ford's in-house race team from the 1950s through the 1970s; their list of collaborators reads like a hall-of-fame of American motorsport. Their signature seals the status of this competition Ferrari in the pantheon of racing cars, regardless of its race history.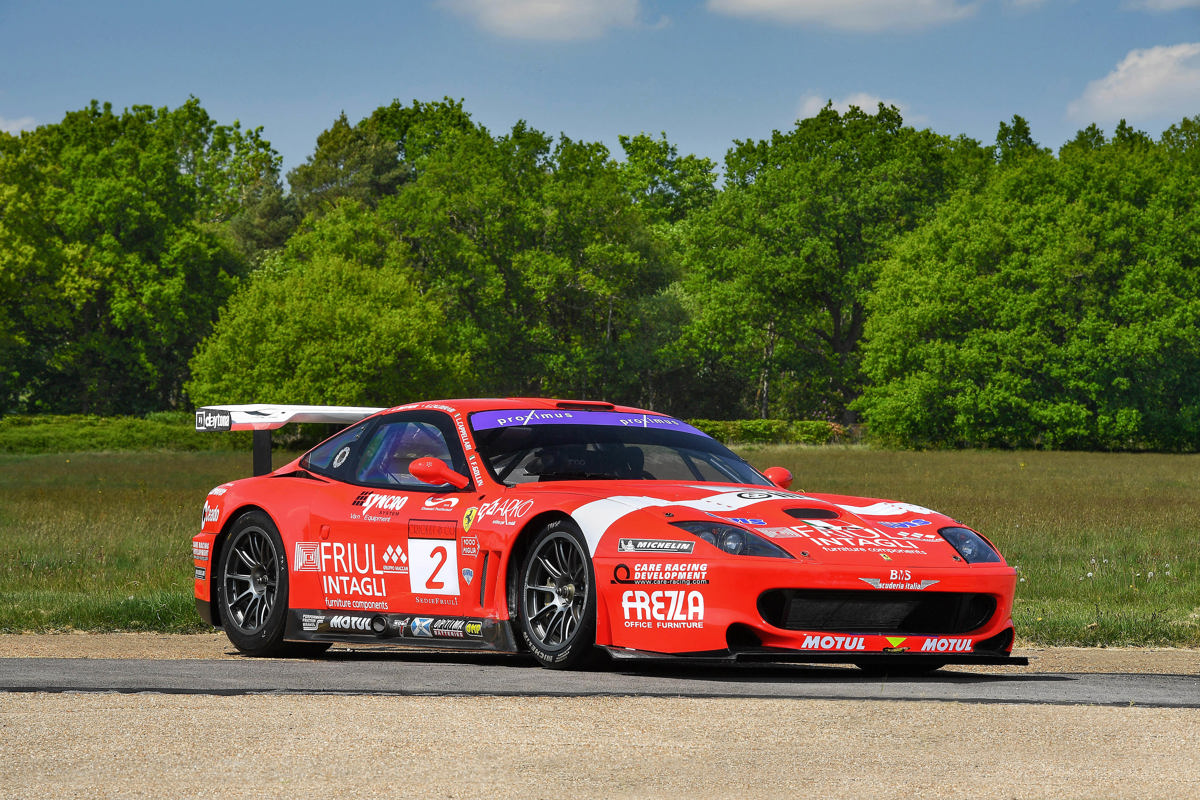 2001 Ferrari 550 GT1 Prodrive
Estimate: $3,850,000 - $4,850,000 USD
The human drive for an advantage over their competitors is the most essential ingredient of any successful race team—and the advanced engineering group at UK-based Prodrive have proved themselves countless times in competition. Though their most well-known winning streak came with Colin McRae at the World Rally Championship, Prodrive has earned victories in nearly every racing format possible. Prodrive's story began with a bang—company founders David Richards and Ian Parry were both part of the iconic Rothmans Porsche Rally Team. The pair quickly went on to win titles under their name at the British Touring Car Championship in the late 1980s, even taking over and turning around an unsuccessful Formula 1 team in the early 2000s, taking the British American Racing group from mid-pack to second place in the Constructor's Championship in 2004. But for many, Prodrive made their most compelling competitive statement in endurance racing in 2001 with this Ferrari 550 GT1.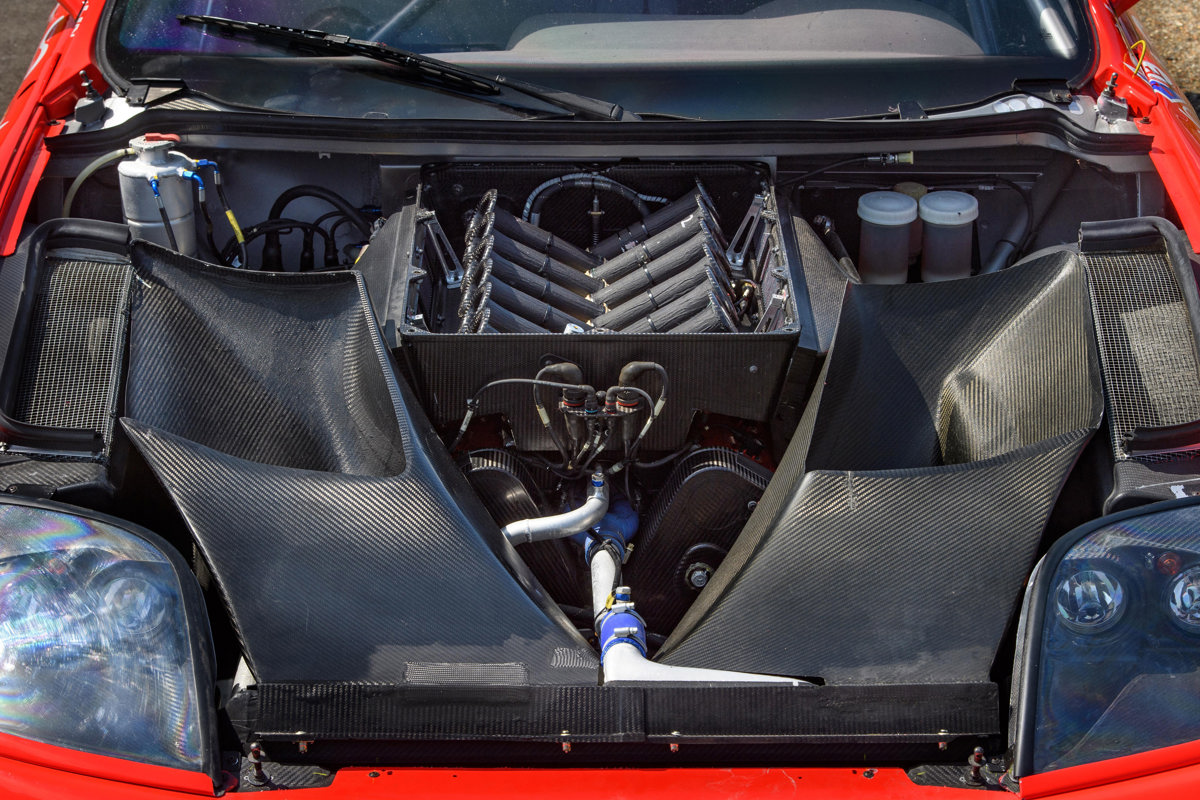 Already recognized as a highlight in the history of racing, the ten-year span of the FIA GT Championship from 1999 to 2009 featured some of the most recognizable supercars of the era, stripped of their luxury appointments and modified into single-purpose machines. Endurance racing has a way of making added mass all the more unnecessary, so Prodrive did away with this Ferrari's power windows, stereo system, rear parcel shelf, and all sound deadening. To sculpt the air flowing around the car, carbon fiber winglets were added to the front bumpers, and a massive rear wing was fitted. The 550's signature V-12 powerplant was already considered a work of art; Prodrive merely let the legendary engine breathe by cutting louvers in the long hood. The extra effort paid off in podium finishes: This race-ready example placed second in the FIA GT Championship in 2003 and won it outright the following year. It is one of a mere fourteen Ferrari race cars to win an international 24-hour endurance race overall and one of only twelve 550 Prodrive examples built. If victory itself is an art form, this motorsports icon is a masterpiece.