Motorsports are at the core of the sports car market and test the extreme limits of innovation, design, engineering, and performance. In a number of motorsport-sanctioning bodies, manufacturers are required to produce homologation models before they can be certified to compete in a specific race. A homologation car is a road-legal car produced in a limited number by a manufacturer in order to meet the rules dictated by a race-sanctioning body. The minimum number of vehicles to be produced is dependent on the group or class that the vehicle will be entered into. The resulting production car must be mechanically and, to some extent, visually similar to the competing vehicle. The resulting vehicles are essentially road-legal racecars rich with motorsport heritage from their inception, and the limited production only increases their desirability.
RM Sotheby's is proudly offering over 150 diverse vehicles spanning at its inaugural Essen sale. Scroll down for 16 race-ready offerings from the upcoming auction.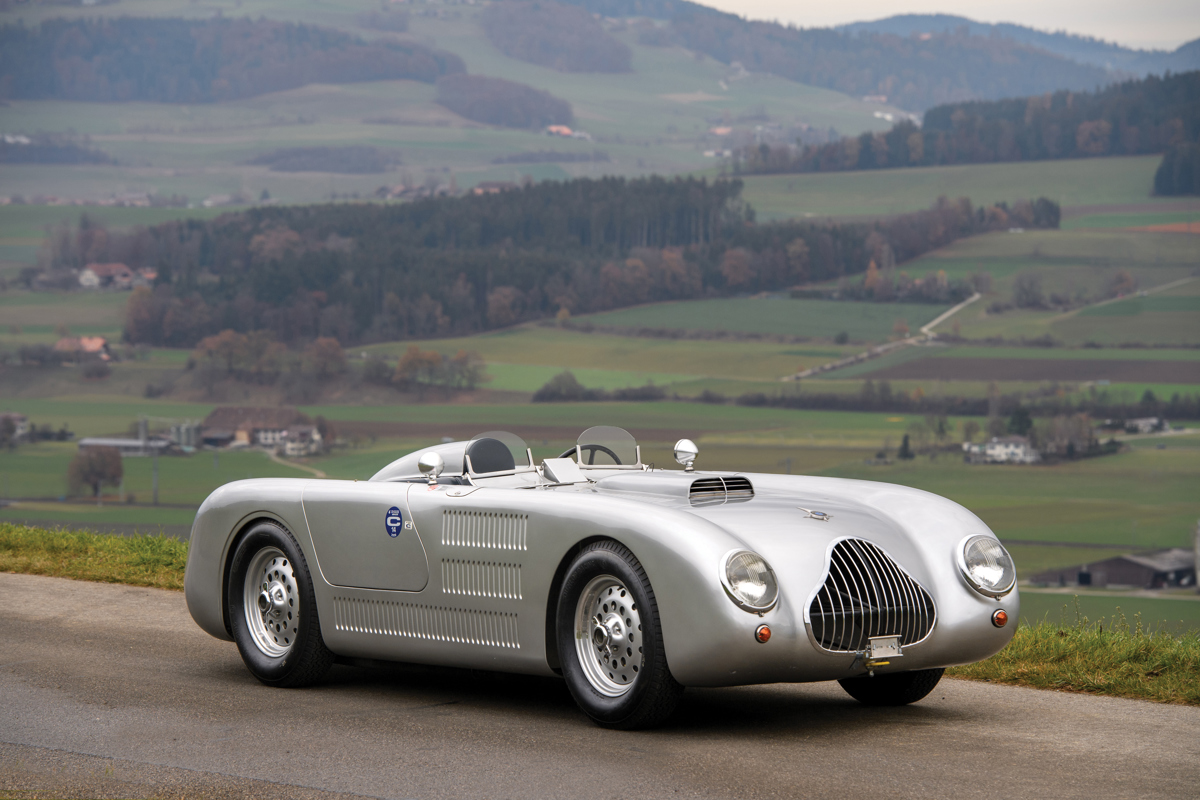 1949 Veritas BMW Rennsport
Estimate: €450,000 - €550,000 EUR
In post-war Germany, widespread shortages of raw materials, facilities, and labor forced development of motor sport-oriented vehicles to the back burner; the pre-war BMW 328 engine offered a glimmer of hope to any aspiring engineers. The original 328 chassis had been brought to Veritas at some point to be converted to RS specifications, thought it would never see completion due to the demise of the company. After changing hands through the years, this chassis underwent a three-year complete restoration at BMW/Bristol specialists TT Workshops at a cost of almost £100,000, and another CHF 140,000 on maintenance and race preparation during its historic race career.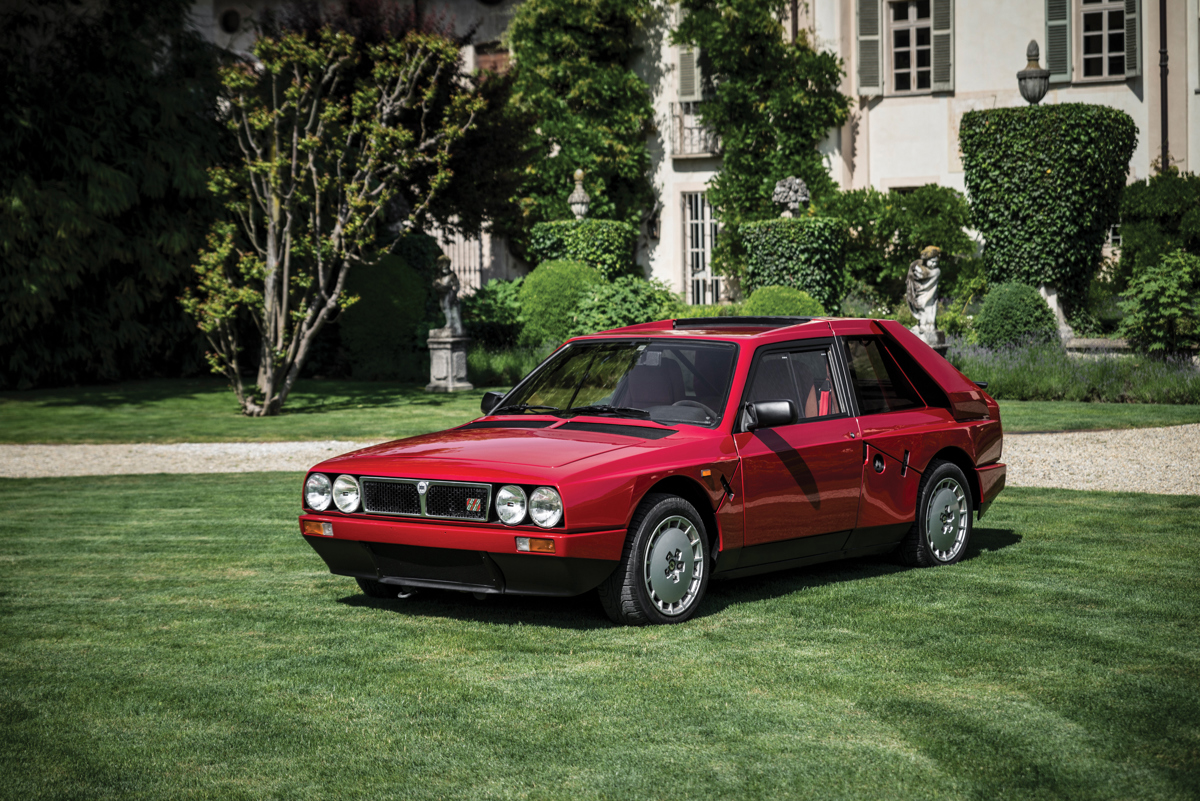 1985 Lancia Delta S4 Stradale
Estimate: €450,000 - €550,000 EUR
Group B rally was notorious for cars with tremendous amounts of power, sliding and launching over jumps through tight dirt roads at speed. Lancia only built 200 Delta S4 Stradale homologation models, using the same longitudinally mounted twin-charged (both supercharged and turbocharged) four-cylinder engine as the Group B race car, producing no less than 500 hp.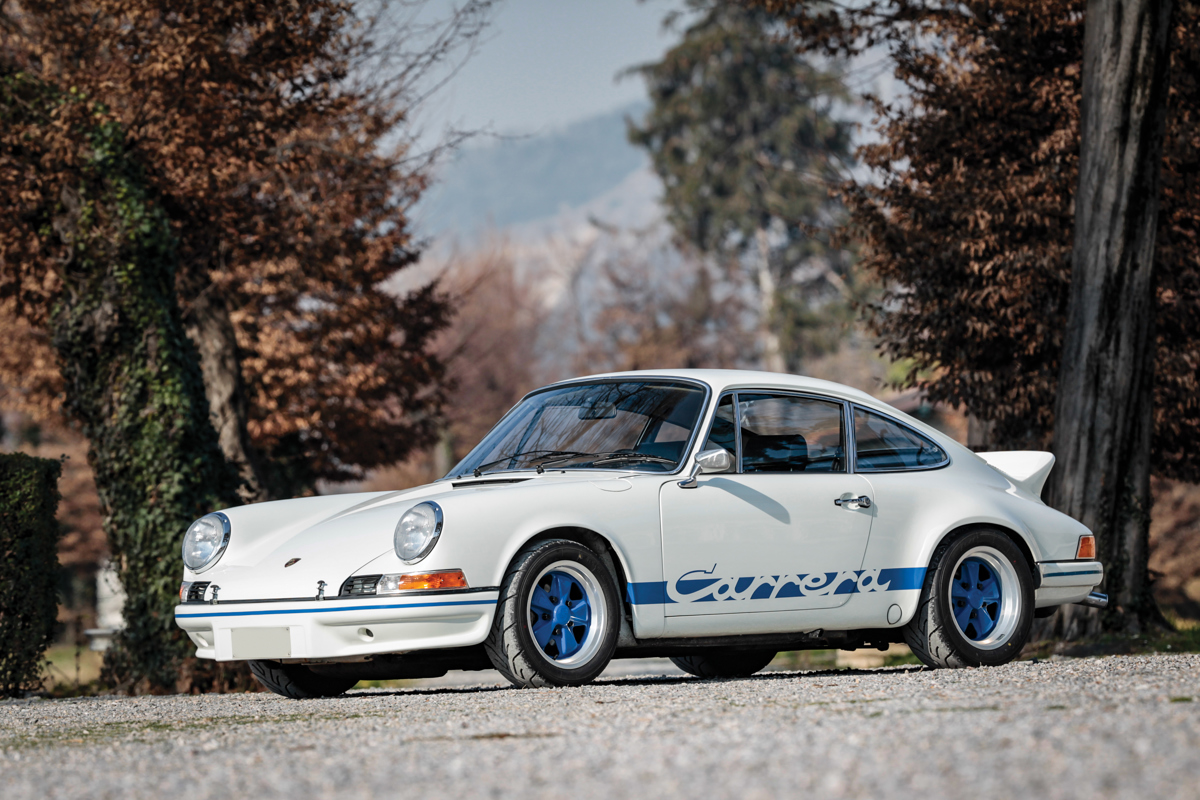 1973 Porsche 911 Carrera RS 2.7 Touring
Estimate: €450,000 - €550,000 EUR
FIA restrictions effectively eliminated the Le Mans-winning 917 prototypes by restricting engine displacement to 3.0 liters, forcing Porsche to fall back on its production models to compete in the World Championship of Makes. The 911 received a 2.7-liter engine, larger wheels and flares, and a ducktail spoiler designed to reduce rear end lift caused by the slightly recessed rear window. A total of 1,590 2.7 RS homologation models were produced, and are still considered to be one of the best road-going Porsches ever built.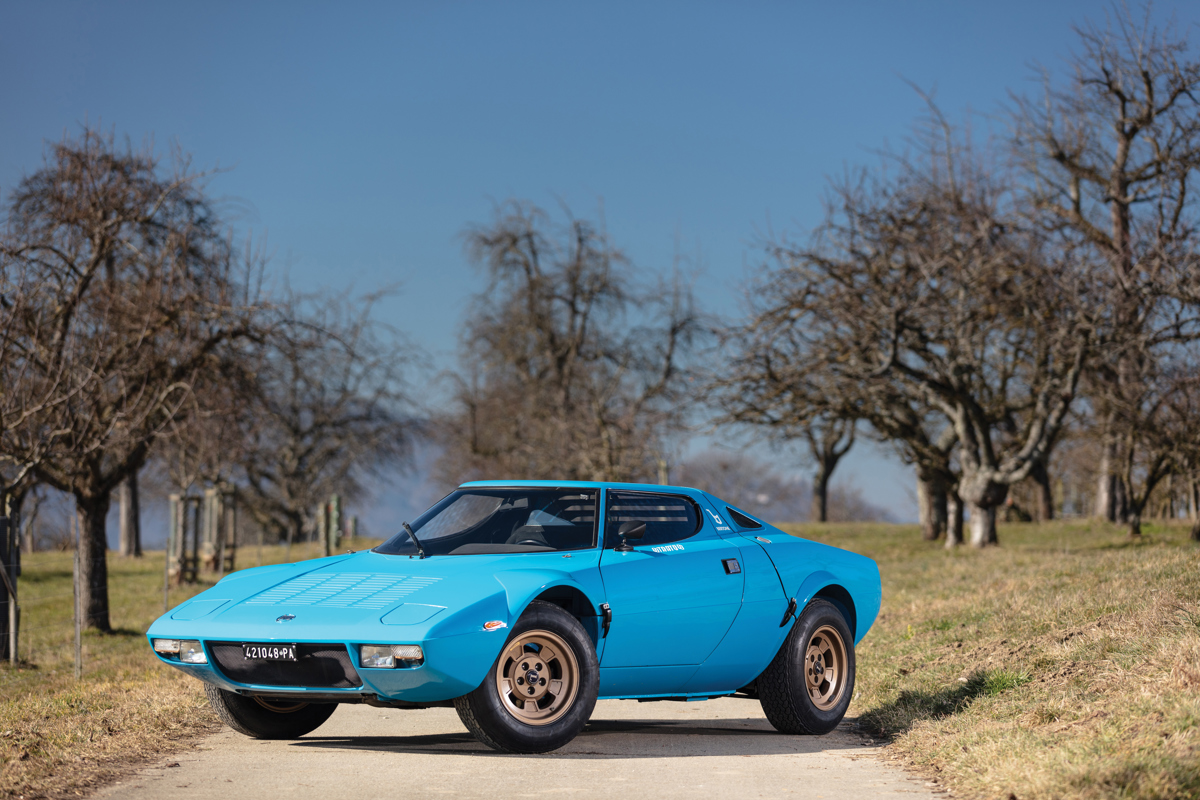 1975 Lancia Stratos HF Stradale by Bertone
Estimate: €480,000 - €520,000 EUR
The Stratos HF is the ultimate rally car icon of the Group 4 era, as it was the first purpose-built rally car in an era of modified production cars. Its construction consisted of a central steel monocoque with steel front legs and a box-section rear subframe, and featured lightweight fiberglass as well as hinged front and rear clamshells and doors. It was powered by a transverse mid-mounted 2.4 liter Ferrari Dino V-6 engine.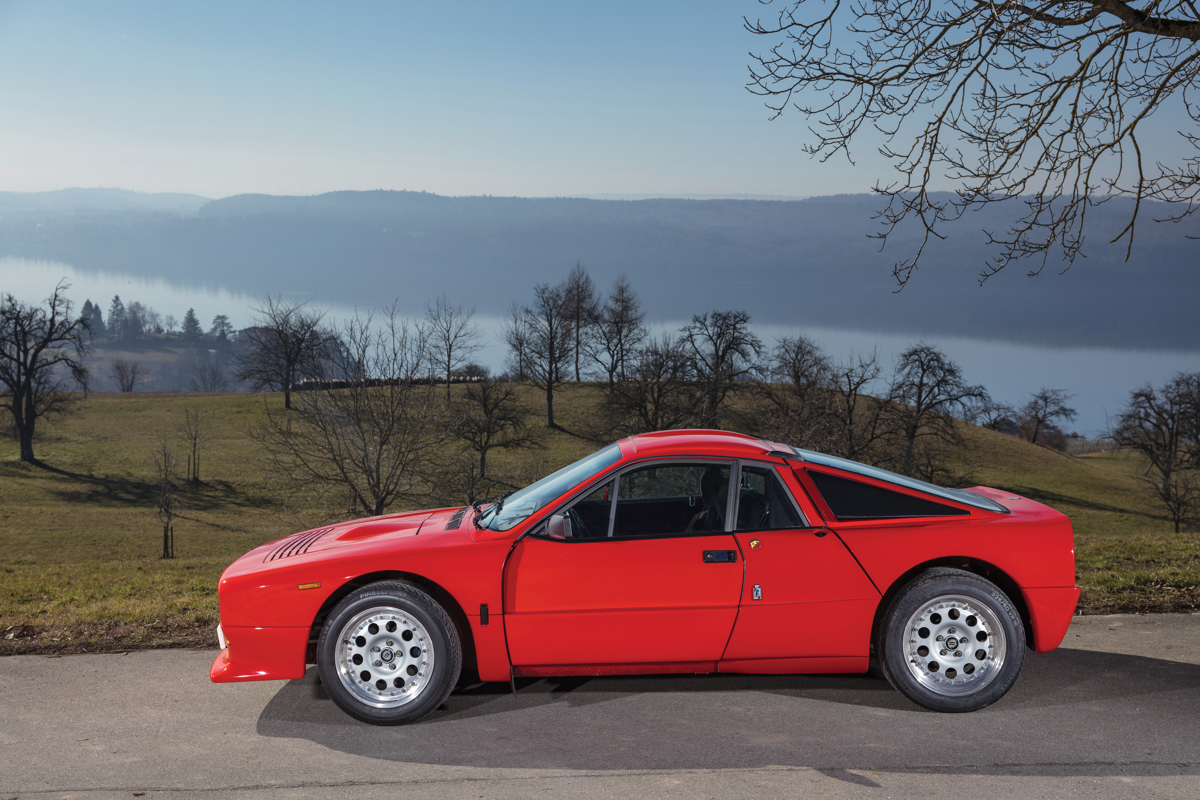 1982 Lancia 037 Rally Stradale
Estimate: €350,000- €400,000 EUR
For 1982, FIA revised its groups from numbers to letters, and with the new classifications came new rules. Without ample time to develop a completely new rally car, Lancia utilized the monocoque tub of the Beta Montecarlo Turbo and tubular subframes front and rear. The rear subframe allowed the four-cylinder engine to be mounted longitudinally, and a Roots-style supercharger was fitted in place of a turbocharger for improved throttle response.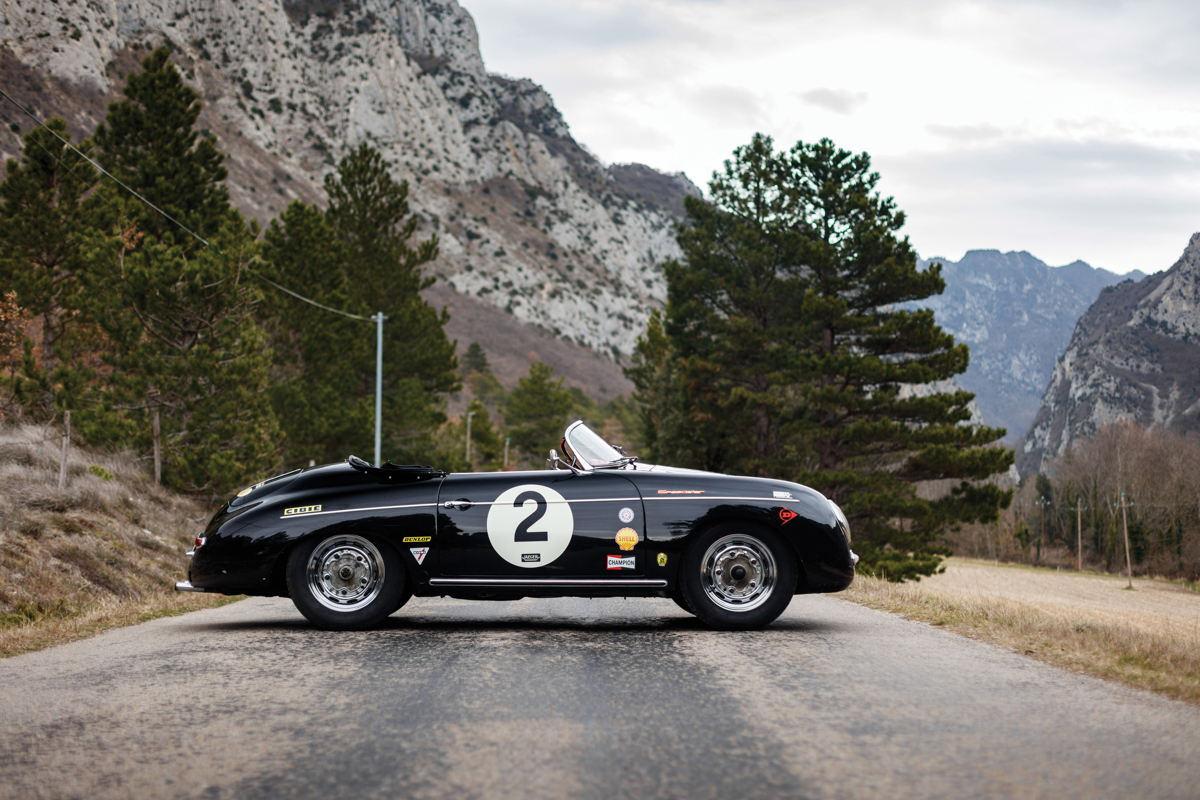 1957 Porsche 356 A Speedster by Reutter
Estimate: €275,000 - €325,000 EUR
The Speedster was offered as an affordable, lightweight, stripped-down version of the Porsche 356 to put in the hands of amateur club racers in 1957. This example was sent to Walt MacKay Racing to have its engine and chassis prepared for road rallies and touring events. A later model 1,600-cc engine was fitted, the crankshaft drilled and tapped for a full flow oil system, an oil cooler, and Elgin camshaft were fitted. The flywheel was lightened to 6.3 kg and a double-braking circuit, Koni dampers, and Weltmeister roll bar were also installed.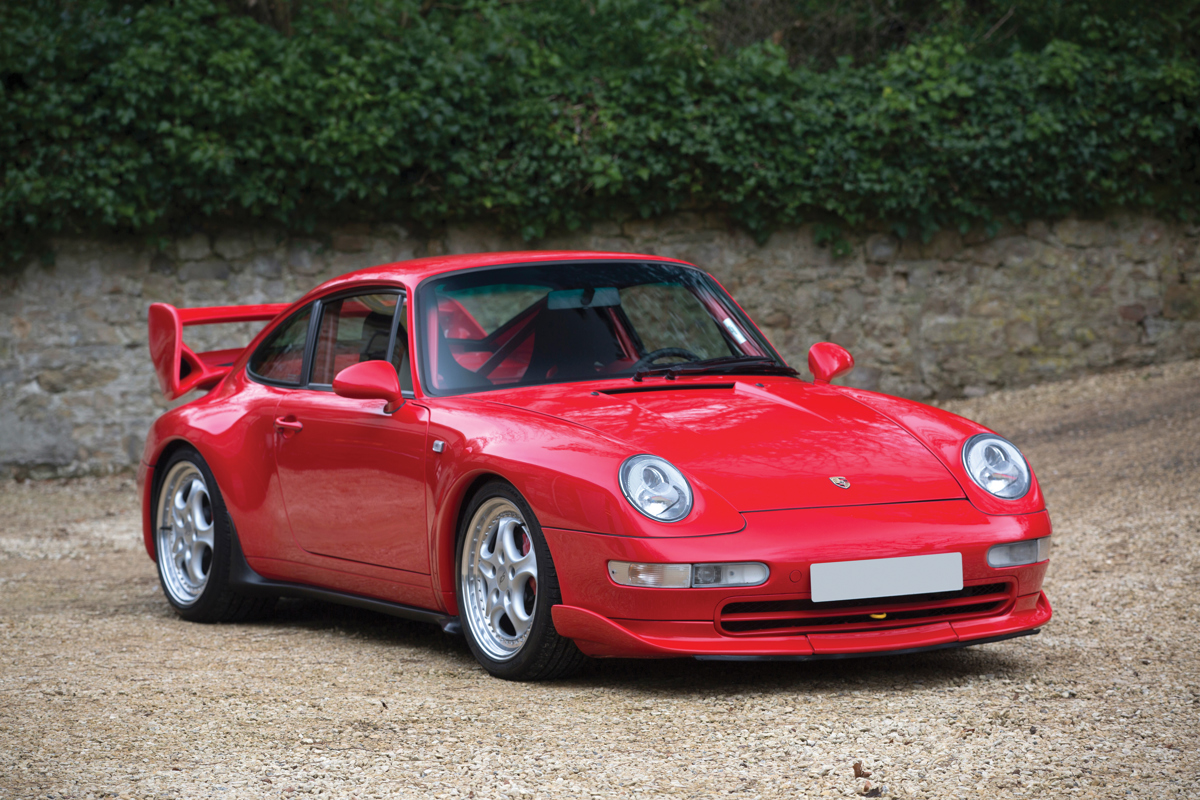 1995 Porsche 911 Carrera RS Clubsport
Estimate: €225,000 - €275,000 EUR
Porsche built 1,104 Carrera RS examples, but only 213 track-oriented examples based on the Carrera Cup competition cars. The Clubsport versions were specifically conceived as a homologation special for the BPR GT3 and GT4 categories. Displacement was increased from the standard 3.6-liter Carrera RS engine to 3,746 cc, and weight was reduced as much as possible by eliminating non-essential amenities. A welded-in Matter cage, Recaro sport seats, and adjustable suspension components were added, and a special front splitter and rear wing make the Clubsport models unique.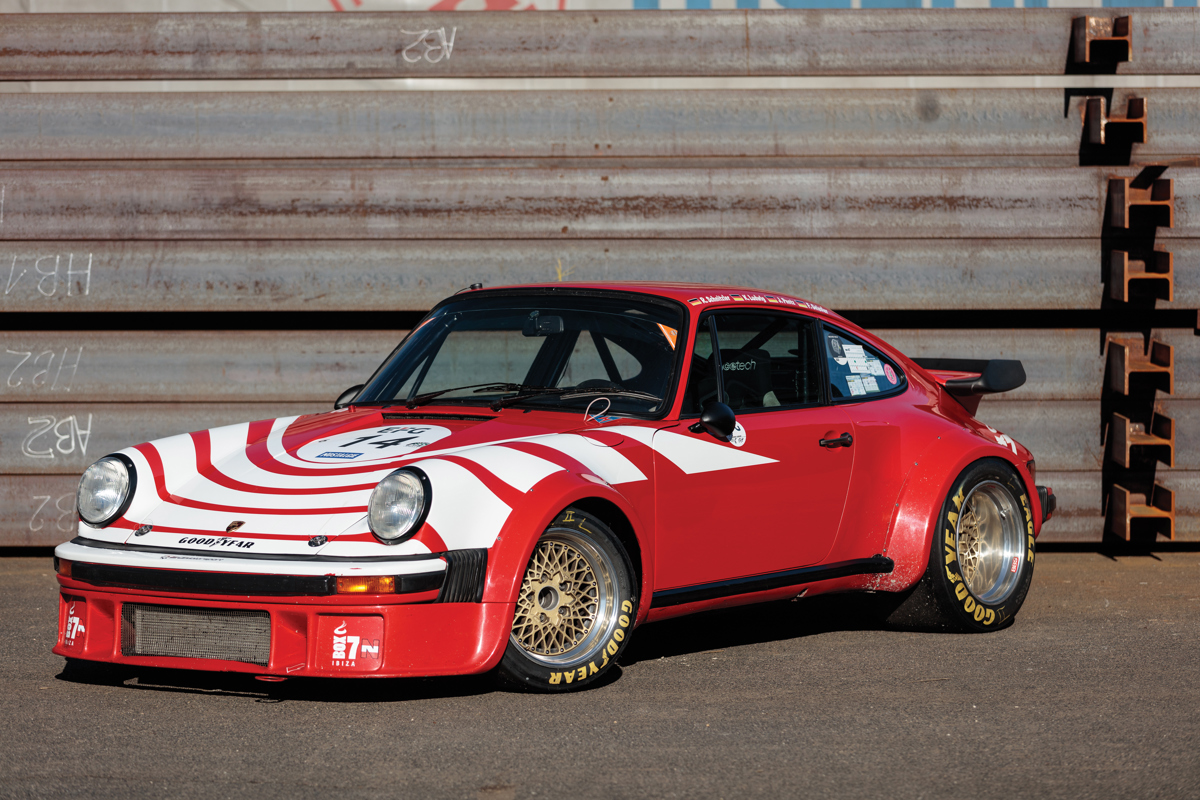 1983 Porsche 911 Turbo Group 4
Estimate: €160,000 - €200,000 EUR
This 911 began its life as a 1983 1930 Turbo, and was carefully built to 1978 Group 4 specifications by noted Belgium Porsche specialist BSM Salewsky. It has been regularly raced in recent years by three-time Le Mans-winning Klaus Ludwig at a number of events, including the Le Mans classic and 24-Hour Classic Race at Nürburgring in 2018.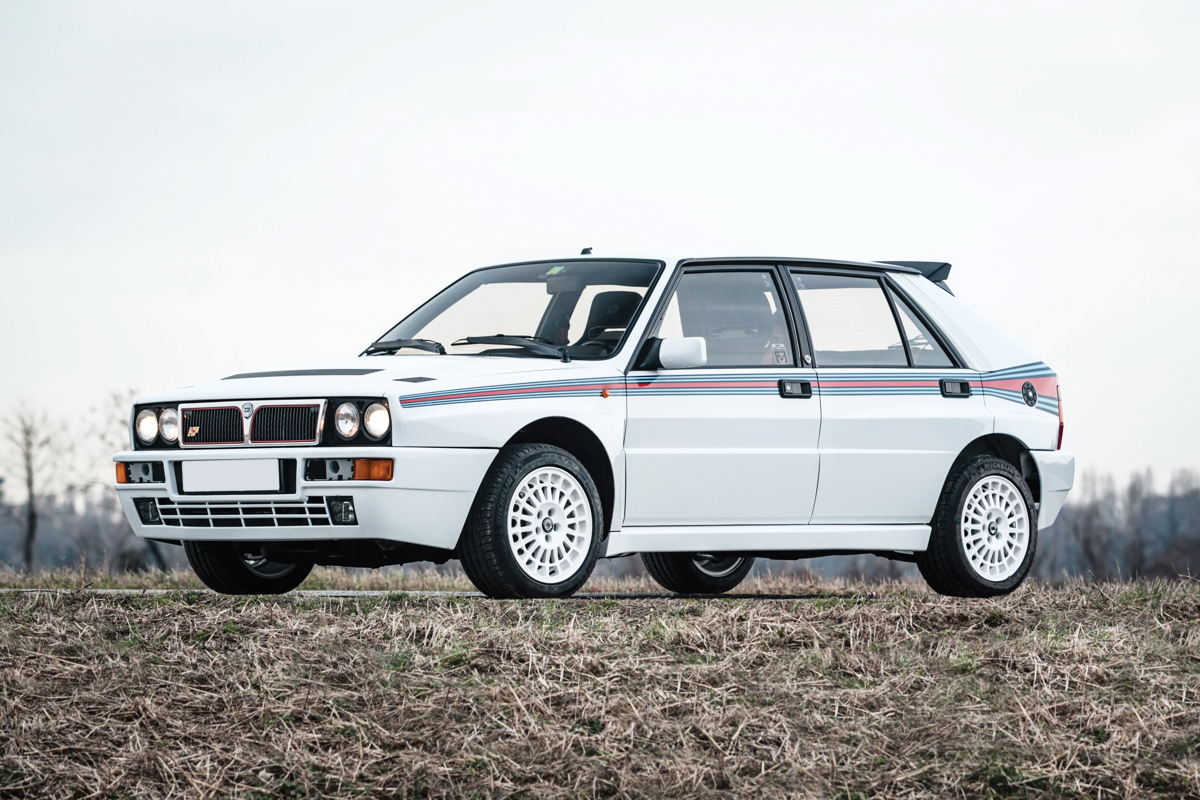 1992 Lancia Delta HF Integrale Evoluzione 'Martini 5'
Estimate: €120,000 - €140,000 EUR
Lancia shifted its focus to production-based Group-A vehicles in 1987, adapting the four-wheel-drive system from the Group B S4 to the Delta HF. The resulting Delta HF Integrale became the most successful rally car of all time with a five-year-long winning streak from 1987 to 1992. Lancia produced a number of Special Edition Evo 1 examples, including 400 numbered 'Martini 5' limited-edition examples after retiring from factory competition in 1992.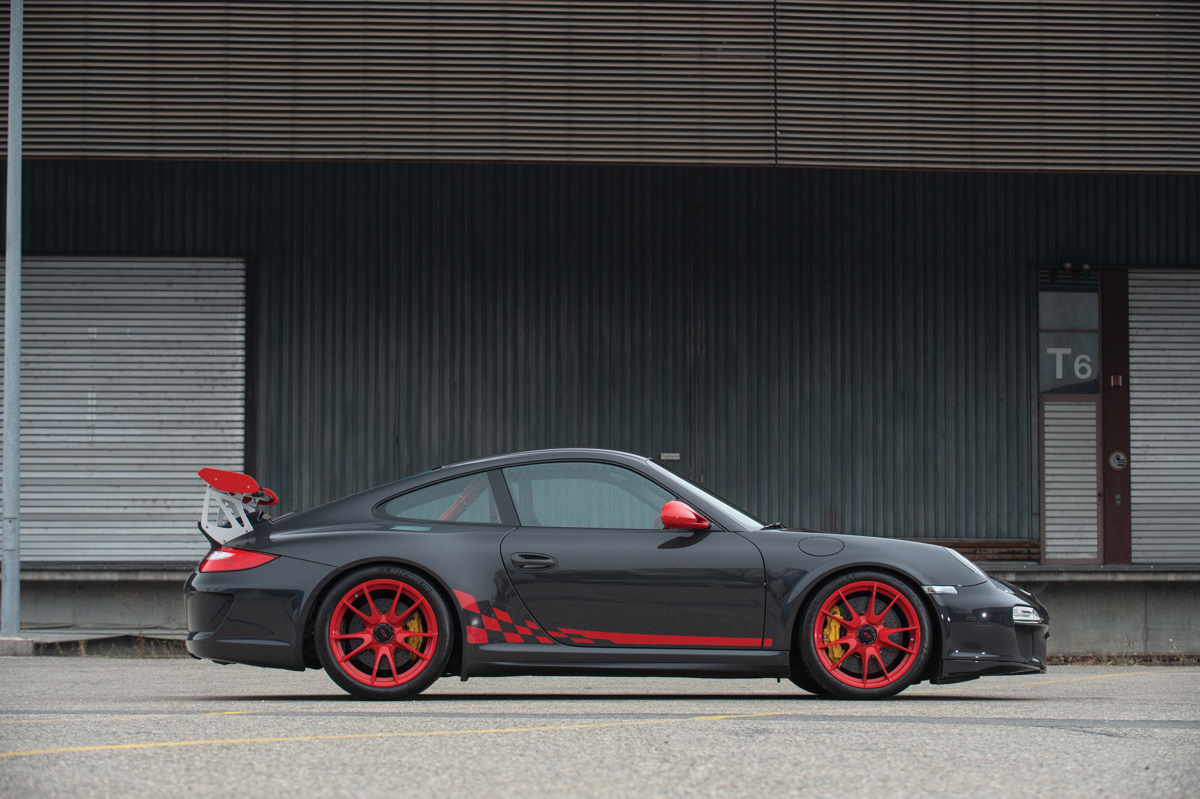 2011 Porsche GT3 RS
Estimate: €150,000 - €175,000 EUR
Revered as one of Porsche's greatest road cars, the track-focused 997.2 GT3 RS received a 15-hp increase over the former model due to a new 3.8-liter Metzger flat-six engine, bringing total output up to 450 hp with an 8,500 rpm rev-limiter. This example adds a list of desirable options, including a six-speed manual transmission, Porsche Carbon Ceramic Brakes, roll cage, and carbon fiber-backed bucket seats trimmed in Alcantara.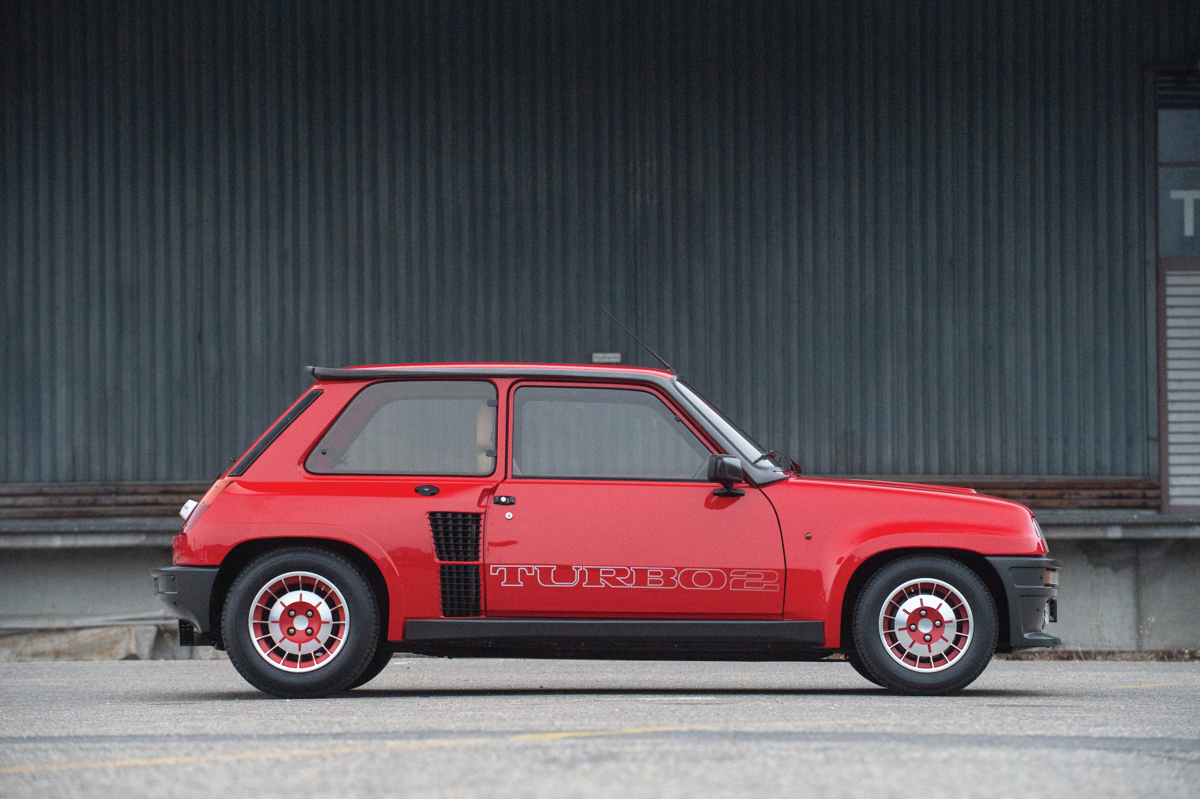 1985 Renault 5 Turbo 2
Estimate: €80,000 - €90,000 EUR
Inspired by the success of the Stratos, the Renault 5 chassis was heavily reworked to reconfigure its front-engine, front-wheel-drive layout to a mid-engine rear-wheel-drive layout. The turbocharged four-cylinder engine was relocated behind the driver, and massive flared arches were added with large ventilation ducts for the cooling system and intercooler.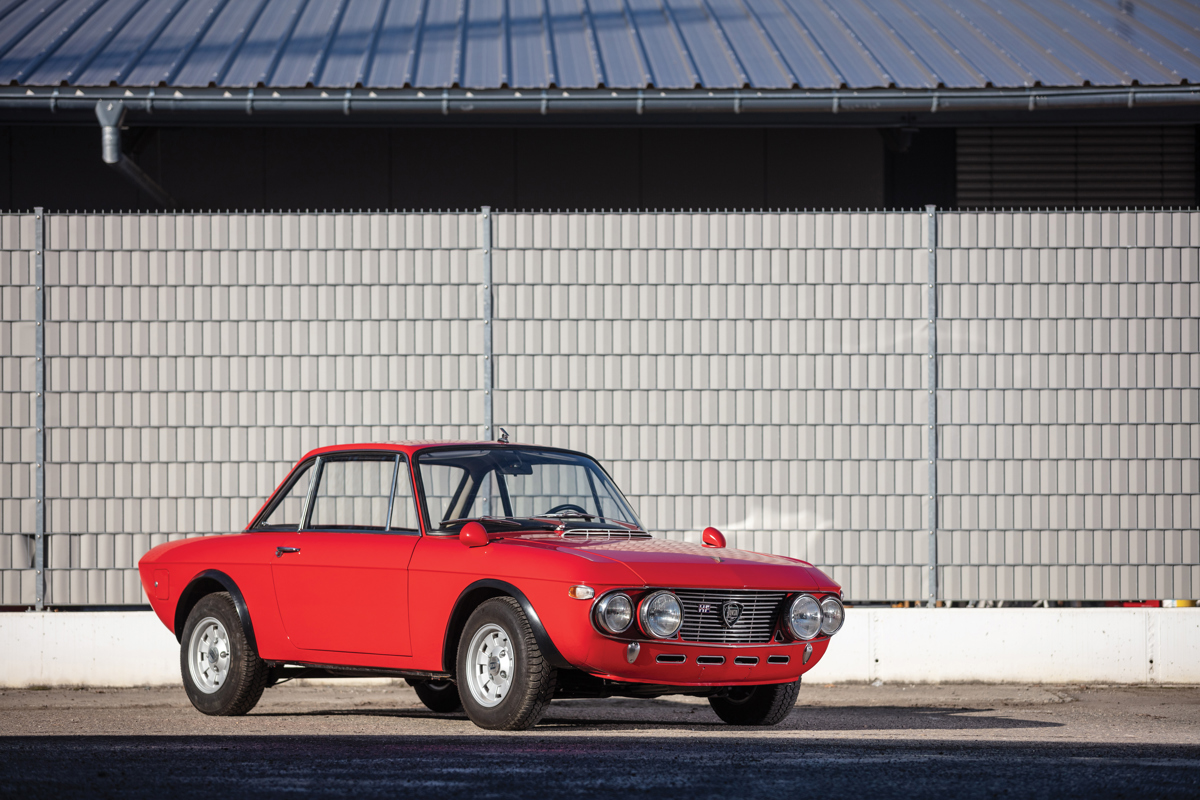 1970 Lancia Fulvia Coupé Rally 1,6HF 'Fanalone'
Estimate: €60,000 - €70,000 EUR
The homologated 1.6 HF introduced for 1969 introduced an all-new power plant, boasting a 400-cc and 35-hp increase over its competition counterpart. In addition to the larger engine, the close-ratio five-speed gearbox, revised front suspension, and aluminum body panels made the Fulvia 1.6 HF model a proven force in the world of rally racing.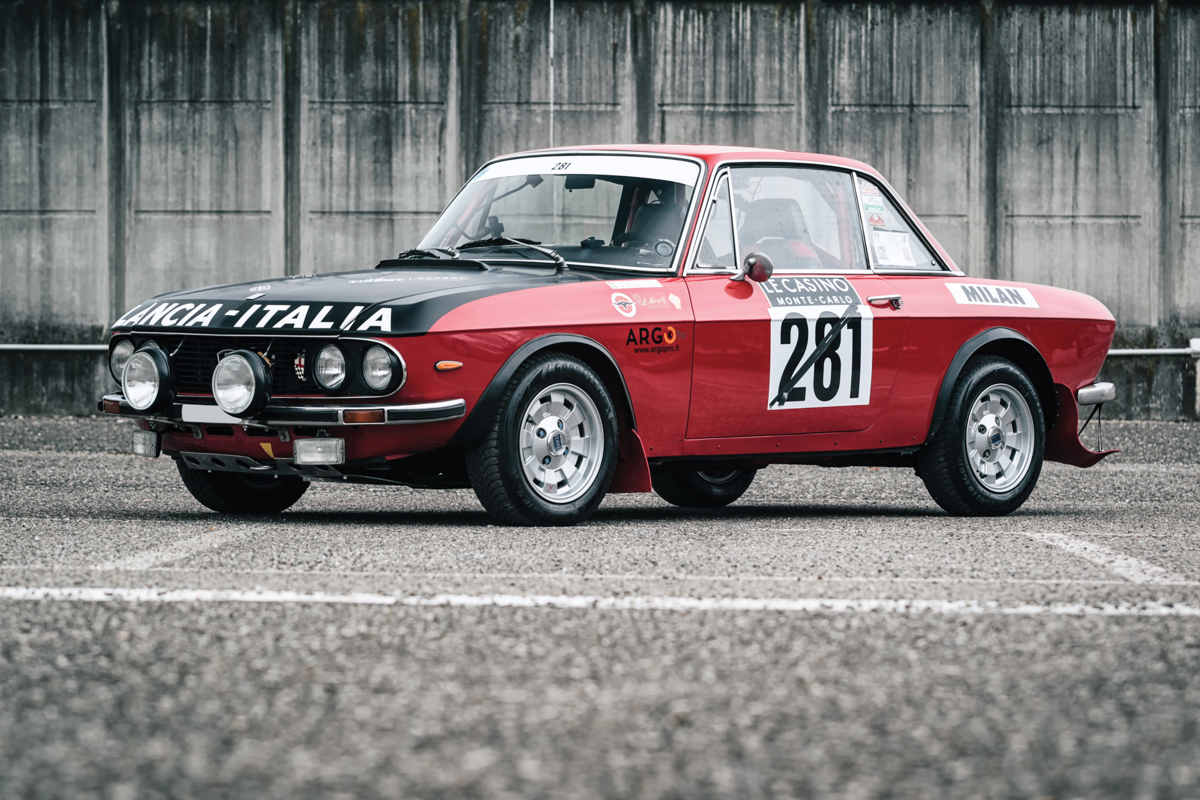 1971 Lancia Fulvia Coupé Rally 1,3S
Estimate: €30,000 - €40,000 EUR
For 1970, the Fulvia 1.3S received a new five-speed gearbox mated to its 90-hp, 1,298-cc engine, larger brake calipers and brake pads, as well as cosmetic changes. This example was fully rebuilt for vintage rally use in 2016, and has participated and finished the Rally Monte-Carlo Historique in 2017 and 2019.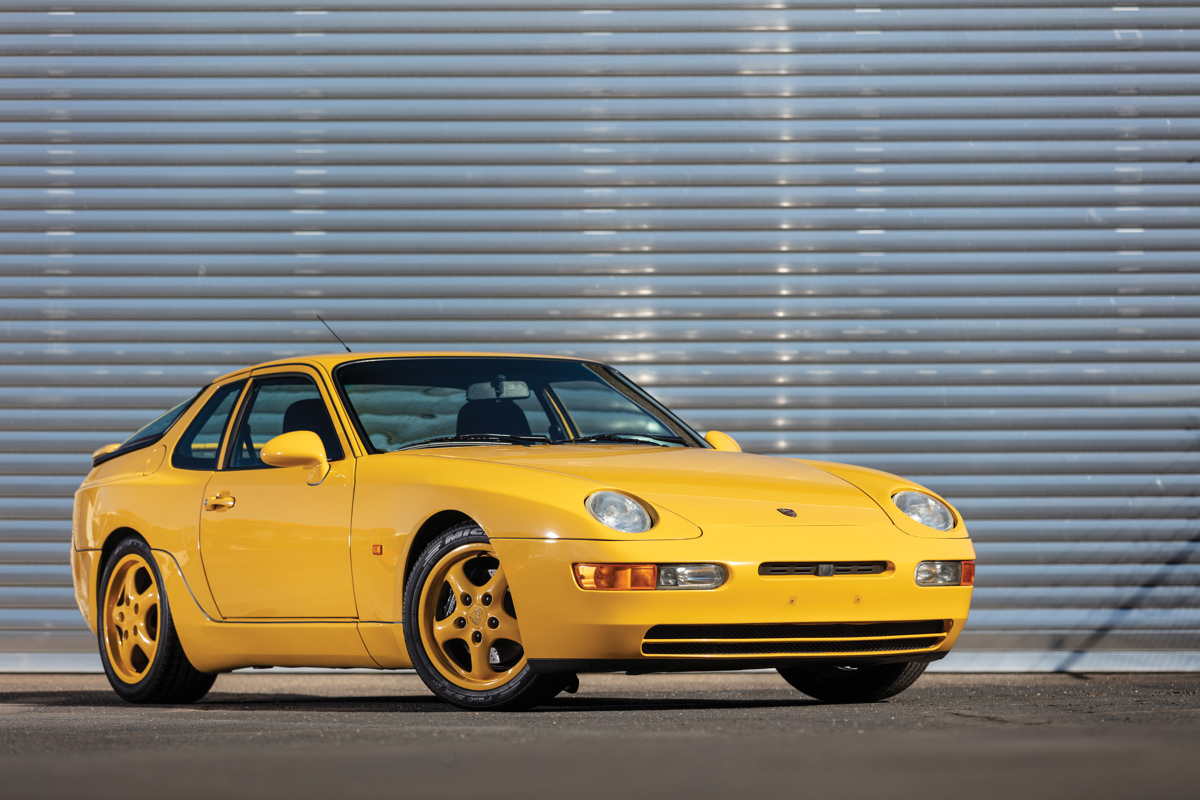 1994 Porsche 968 Clubsport
Estimate: €55,000 - €85,000 EUR
From 1993 to 1995, Porsche offered a lightweight version of the 968 by reducing luxury equipment and exchanging numerous electric interior items for lighter weight manual substitutions for a total weight savings of roughly 100 kg (220 lbs.). A revised suspension for possible track use was installed, ride height was lowered by 20 mm, wider 17-in. wheels to accommodate wider 225 front, and 255 rear tires helped maximize the performance benefits of the reduced weight.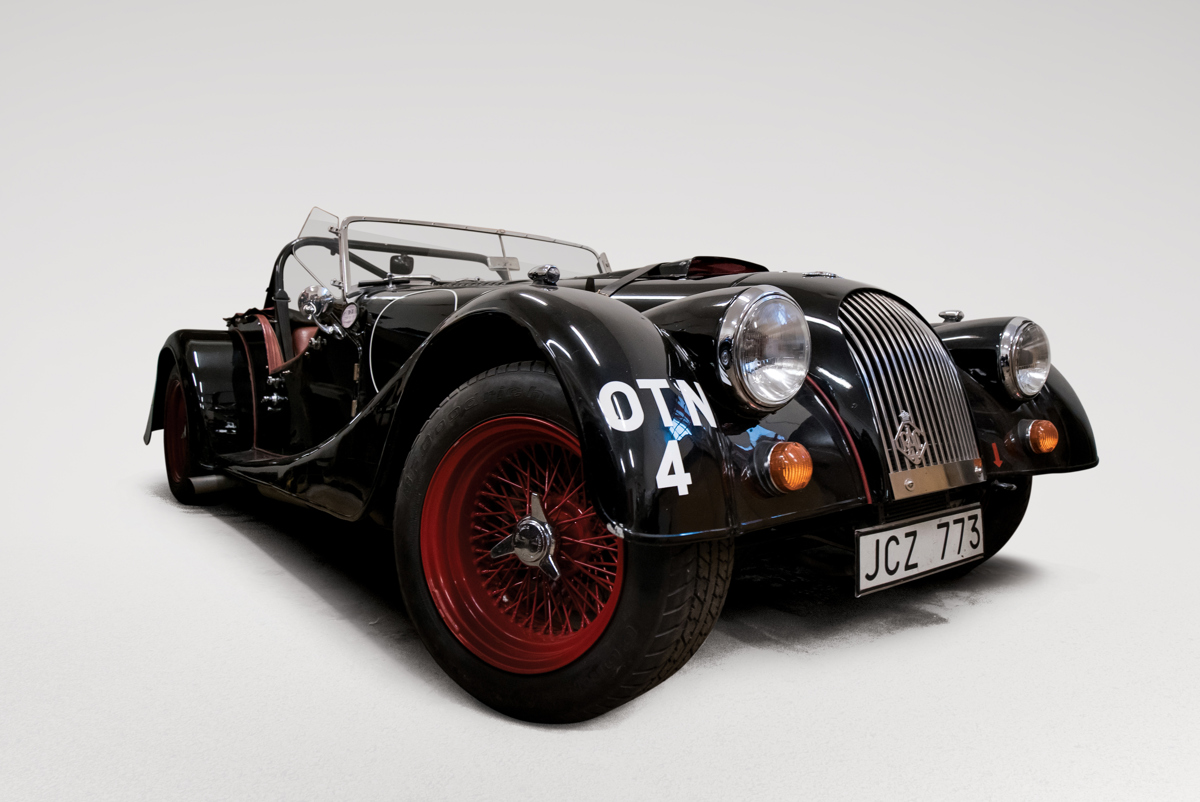 1976 Morgan Plus 8 Super Sport Lightweight
Estimate: €50,000 - €75,000 EUR
This unique example was converted to competition specifications for the 1976 24 Hours of Le Mans after Andy Garlick of the UK-based racing team, Team Normog, noticed a change in the rules by the Automobile Club de Le' Ouest to make entry easier for production sports cars. A non-standard 'Traco' Oldsmobile 215 cu-in. V-8 was fitted along with a special gearbox, said to be from a rally-prepared Triumph TR-8, among a host of other competition-minded modifications and upgrades.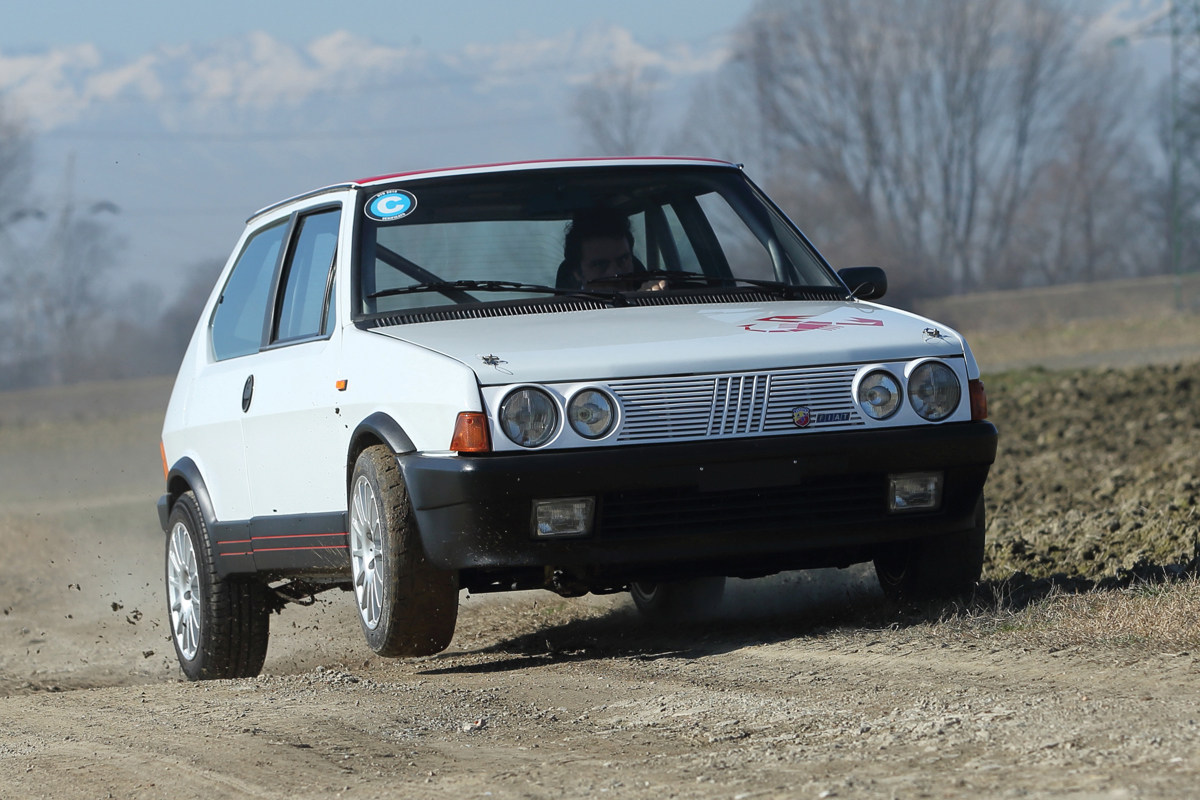 1983 Fiat Ritmo Abarth 130 TC Group A
Estimate: €10,000 - €15,000 EUR
Great things come in small packages, and this feisty Fiat is no exception! Built by Abarth to Group 4 specifications in 1983–1984, it has seen numerous rallies and hill climb competitions from 1986 to 1990.