"Ahh, this car is truly beautiful," Giorgio Moroder exclaimed, walking into the RM Sotheby's California offices. Though our facility in Culver City has hosted visits from dignitaries and noteworthy car collectors alike, it is not often that a figurehead of modern music walks through the door. A multiple Grammy and Academy Award-winning artist and frequent collaborator of everyone from Blondie to Daft Punk, Moroder has earned a reputation for pushing the envelope of what is possible in recorded music, evolving the sound of the 1980s from disco to electronic music in the process. Along the way, Moroder's success scoring films allowed him to make a significant contribution to the history of the supercar.
The result was a sixteen-cylinder masterpiece, styled in Italy and set to be built in America, with Moroder breaking ground with his partner Claudio Zampolli on an all-new factory based in the Los Angeles suburb of Sherman Oaks. Named with a nod to Zampolli's initials, the finished product was the 1988 Cizeta-Moroder V16T Prototype, the very car set to cross the block next week by RM Sotheby's at our annual Arizona auction:
1988 Cizeta-Moroder V16T
Estimate: $900,000 - $1,200,000 USD
Walking past a collectible Ferrari parked in RM Sotheby's front offices, Moroder moved to the location where his namesake supercar was parked. "This is also a very beautiful car," he exclaimed. Sitting down with Moroder to discuss the future of art was Jeremy Ian Thomas, another talented creator who makes digital art under the pseudonym "Soulajit." Involved with the sale of Moroder's treasured prototype practically from the very beginning, Thomas is joining his seamless, textured vision of the future with an all-new piece of music composed by Moroder. The package will form an exclusive NFT, which will play in advance of the auction on 27 January, as the Cizeta-Moroder V16T Prototype summits the stage at the Arizona Biltmore, and will no doubt attract collectors of modern artwork and enthusiasts of eighties supercars alike.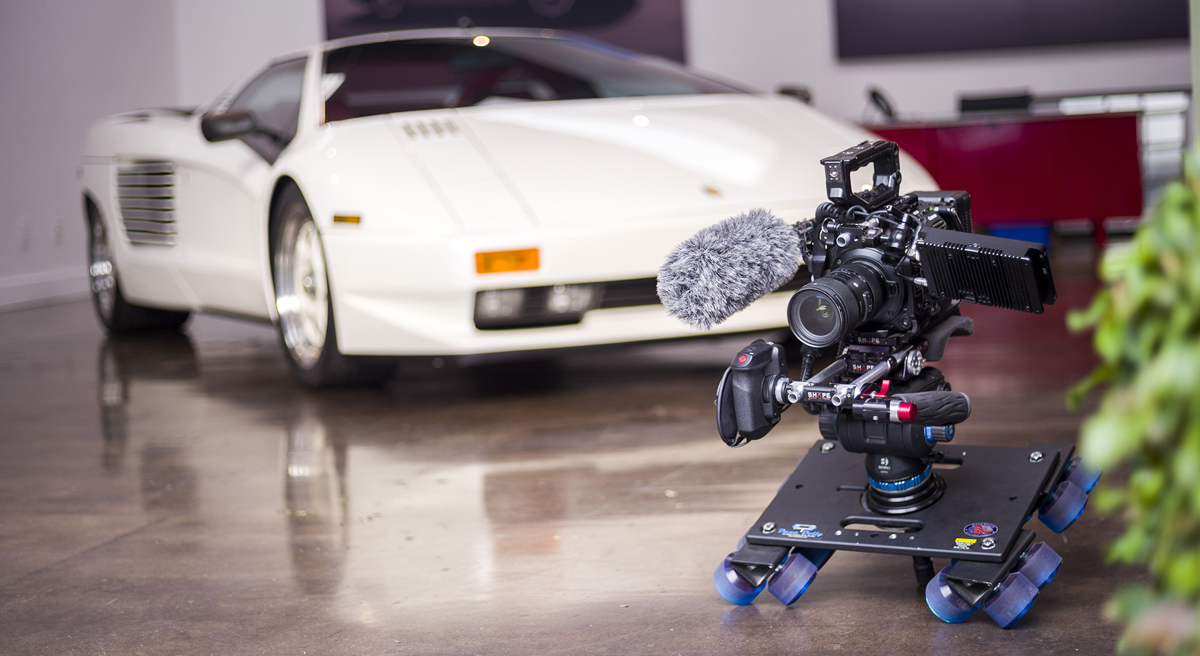 Regarded as a musical innovator, Moroder's work has always been state-of-the-art: "Well, I think in music, to know about technology is very important. In the early stages long ago, about forty years ago, I started to build (or invent) a four-track recorder. I worked with IBM, at that time located in Munich. It worked ok, but after a period of time, the quality was not good enough. Then, in the Eighties, I did a whole album called "E=MC²" recorded digitally. Which was very difficult at the time, but it came out, quality-wise, very nice. Then, I did the music for Metropolis, and for the first time, I did a surround, four-track and then projected in digital at the Academy here in Los Angeles. So, I am trying to being up-to-date with the technology in music, then and now."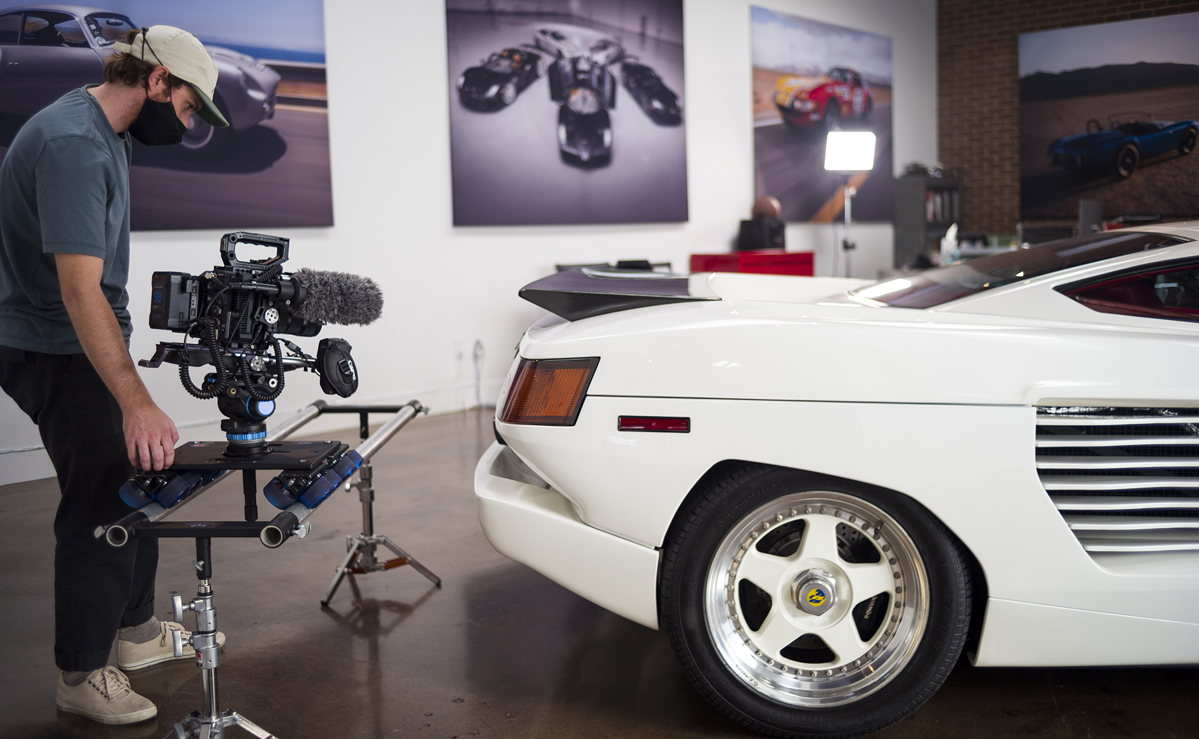 Moroder's move into the field of NFTs is a suitable fit for an artist who is so dedicated to remaining cutting edge. A film crew was on-hand to capture the interview between Moroder and Thomas, moderated by Jim Carter, Thomas' manager and the Founder and Creative Director of Legacy West Media. Asked by Carter about his evolution as an artist, Moroder said, "It's interesting to do more than just one thing. I started with some funny music for German TV, which I'm not that proud of now. Then I came in with a little bit of disco in the late 1970s. I was lucky to get into the movies with Midnight Express. At that time, for a pop artist, it was very difficult to get into film music. And I still do work for film. I have so many projects left that I still want to finish."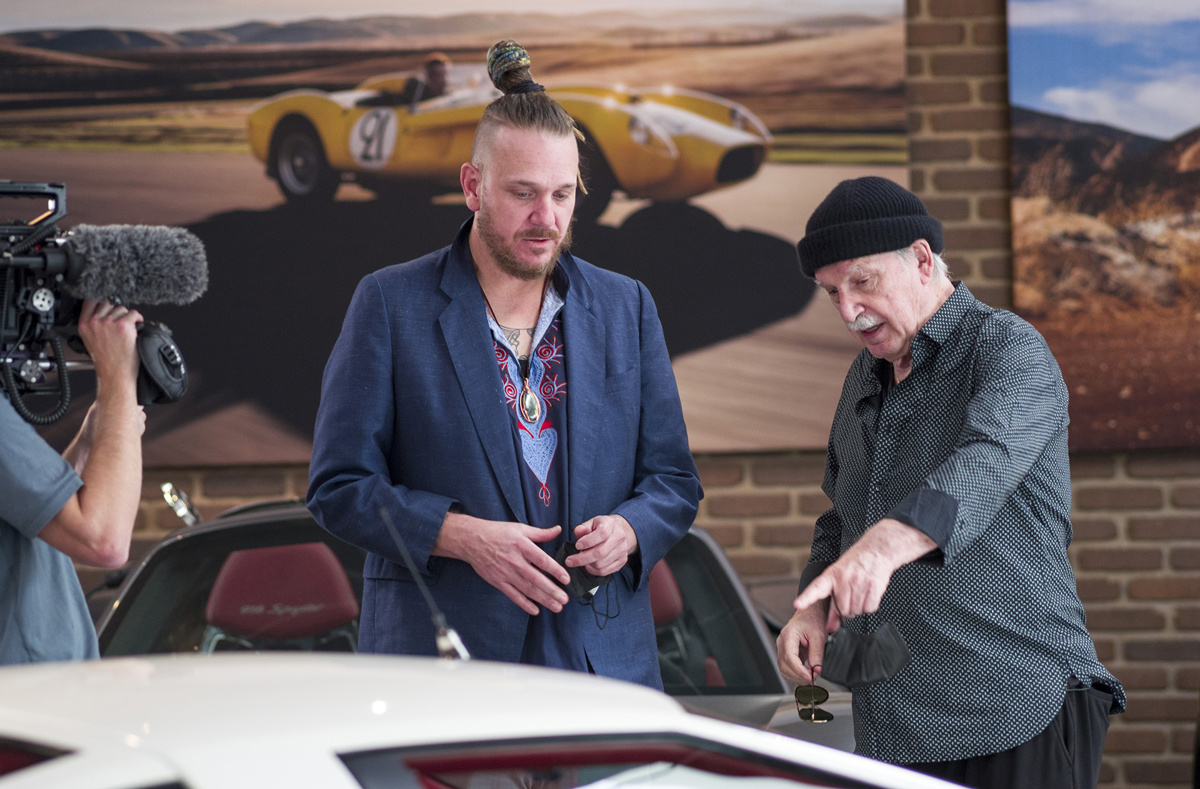 With Moroder's latest musical efforts animated by the Soulajit visuals on the NFT, at least Moroder had some help in his latest release. For Thomas, working with Moroder was both a huge honor and a chance to work with an artist who has inspired generations. "I've known about Giorgio for a very long time. I'm also a musician, so Giorgio is a very well-known figure by all musicians, everywhere from hip-hop to dance music. When I met him, there was an immediate artist connection there, and I got to sit in his home and hear him speak, I just immediately was hit with his legacy. All the work that he's done and the things that he did to affect culture. I wanted to use those as touchstones in the NFT. Whether that's a synthesizer, or that 1980s synthwave feel. The color palate. The fact that Giorgio's music effected colors – when you hear Giorgio's music, you see purple."
Walking around his 1988 Prototype, Moroder and Thomas had plenty to discuss. Thomas, who had been pouring over a digital model over the past months, was thrilled to see the V16T supercar in-person. Moroder, genuinely impressed with the renderings that Thomas had produced so far, enthused openly, "With the technology, visually, with the 3-D, you have the future actually in your hands. And I guess every six months there is something new." "It's almost like every six days," Jeremy said laughing.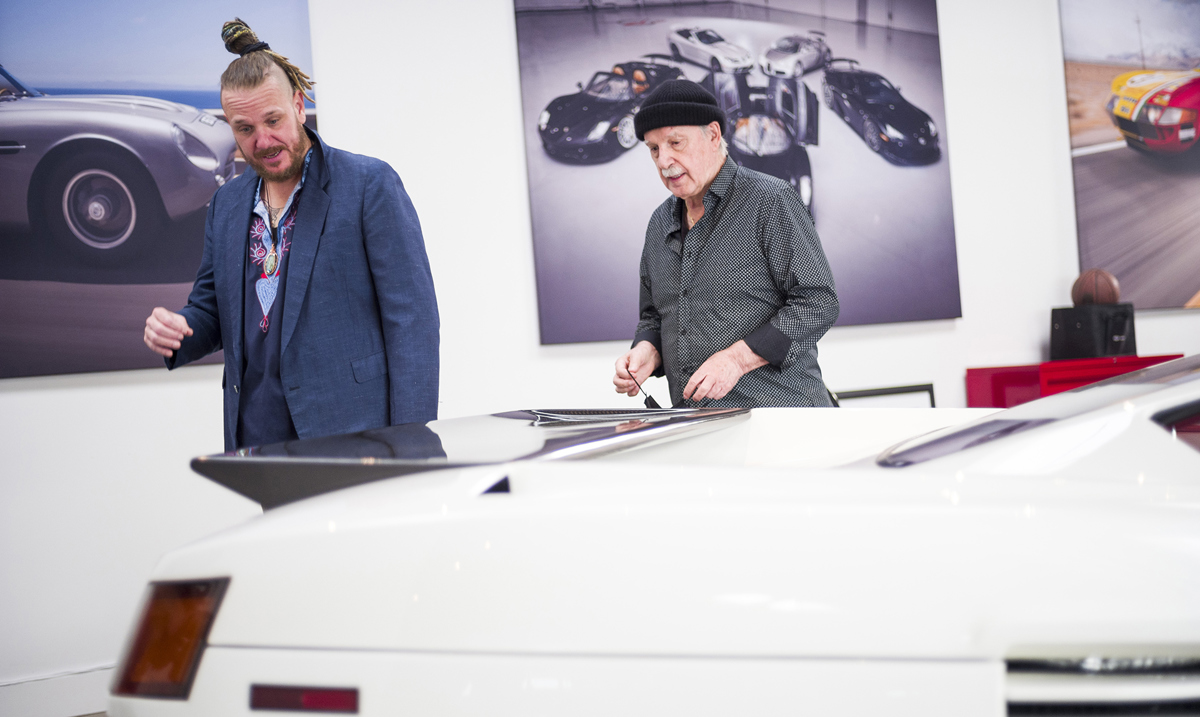 "I think the Cizeta-Moroder, the look, it's a piece of art. That's my indirect contribution to art," Moroder said modestly. In many ways, this contribution was but one of many. Soon after Moroder won an Oscar and a Golden Globe for "Take My Breath Away" from Top Gun, he was approached by a former Lamborghini test driver and automotive entrepreneur named Claudio Zampolli about creating a supercar that could compete against the world's best. "When I helped Claudio Zampolli to come up with the car, I of course was absolutely thrilled. I had quite a lot of interest in cars before. If you're successful, and you have the means to buy it, you buy it. So, I had all kinds of Lamborghini and Ferrari, but to have my own car was very special. I was excited about those extremely fast cars. Especially so that we came up with a sixteen-cylinder engine. So, when Claudio asked me if I was interested in a new concept of a car, almost immediately I said yes. Six months later, we had a first prototype made of wood, which when painted, it looked almost exactly like a real car, so I did all the pictures and presented it to some people. And we had a lot of interest. When I showed it in Geneva or Los Angeles, we had a lot of people interested in buying it."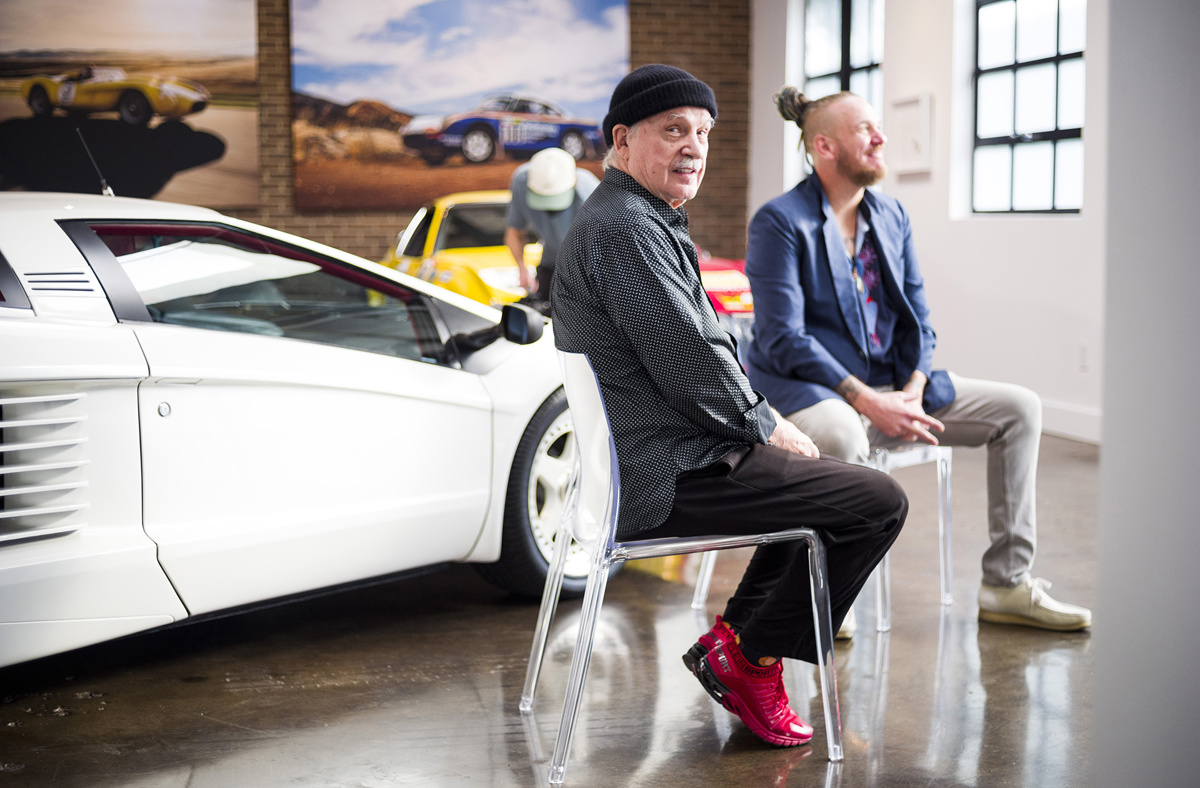 With a quick wit and an easy smile, Moroder's energy was infectious. Captured by Director of Photography and Editor Brendan Byrne, with sound recording and assistant camera work completed by Illy Logeais, Moroder's confidence in his supercar venture remained constant: "I felt very safe with that car. First of all, the engine, a sixteen-cylinder, it was absolutely a new engine. That car was designed by Marcello Gandini, who designed some of the most incredible Lamborghinis like the Countach. So, we had the technology with Claudio, we had the look of the car, we had the new engine. The whole package was incredible. I was ready to go."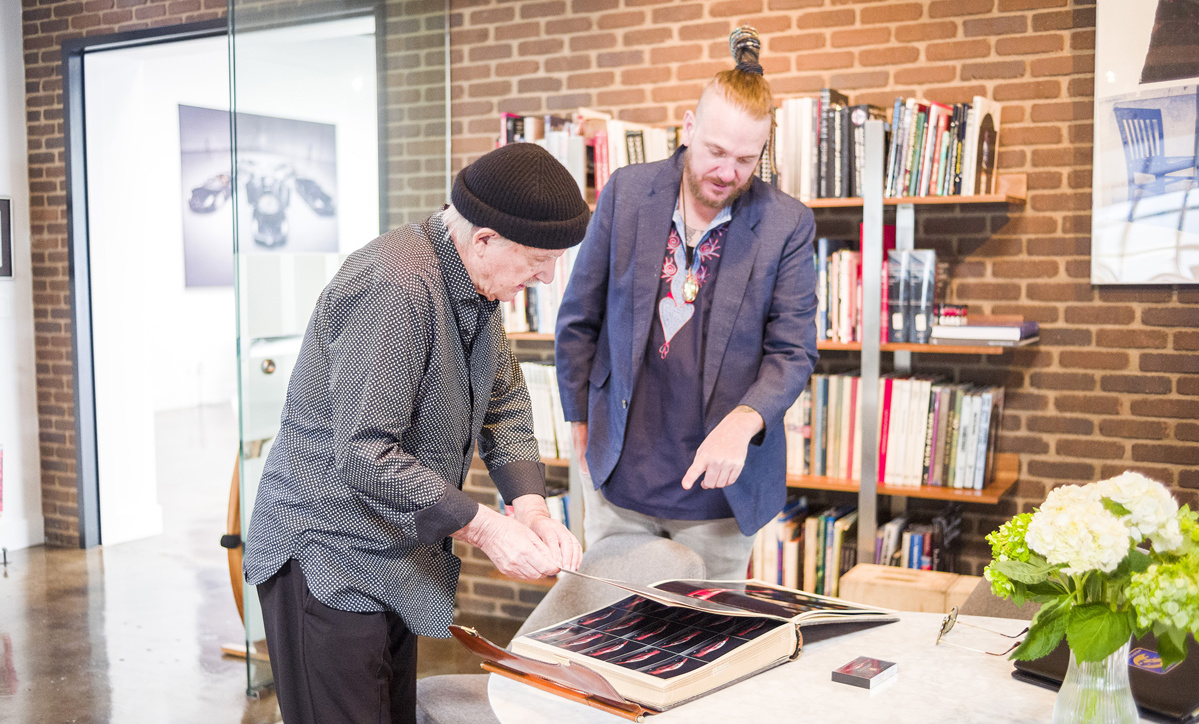 Looking over the original promotional materials for his ambitious 1980s firm, Moroder had plenty for which to be proud. With the all-new NFT minted and Moroder's legacy in terms of pushing the envelope maintained, Carter asked if it would be hard for the great artist to part with his precious prototype: "Well, I know I'm going to be a little bit sad, but it's a great car and I'm happy if possibly the right person buys it and then drives it around and shows it to people. I think that's the legacy. People will say, 'Wow, that's the first sixteen-cylinder transverse supercar.' The legacy would be that it's the first super-supercar, with sixteen cylinders. And now you see that Bugatti has sixteen cylinders. And I'm sure there are some others. If you drive this car, you think… I don't know, that you are on a train or an airplane. It's like somebody is pushing you, and you just go."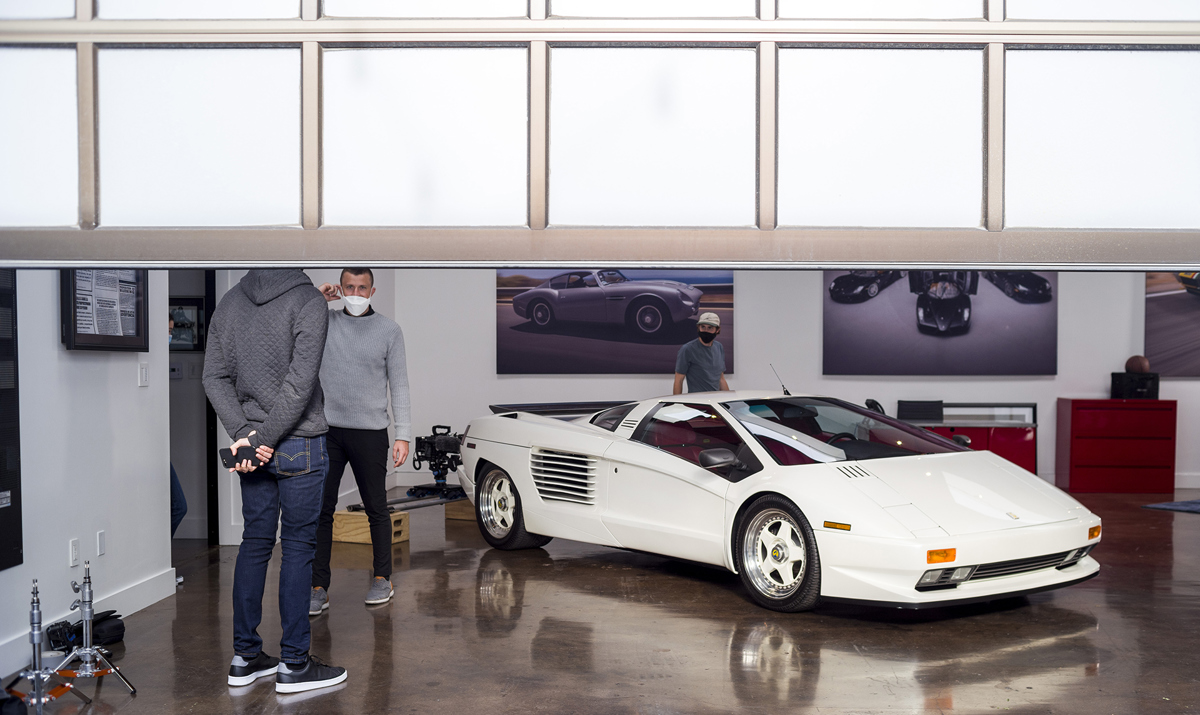 With the interview finished, a wrap was called on the Cizeta-Moroder. But this is not the end of the story for the sixteen-cylinder icon. Thanks to Soulajit's expressive visuals and a great amount of interest on the supercar from many different areas of collecting, all eyes are now turned towards Arizona, as RM Sotheby's prepares to show the one-of-a-kind prototype on 27 January. With our glimpse of the future provided by a man who has a true talent for sensing what is next, all that is left is to witness the next great chapter of Moroder's legacy unfold. Don't miss it.