RM Sotheby's Monterey auction was another resounding success, with 74 percent of the 189 exceptional lots finding new homes and over $107 million in total sales. The impressive congregation of top-tier automobiles on offer drew high attendance from bidders from no less than 43 countries and an increase in registered bidders over last year's Monterey sale. Despite a shift in market conditions observed throughout the Monterey Peninsula, RM Sotheby's saw a number of impressive sale prices achieved for several outstanding collector cars offered, including new world-record sales achieved each night.
The highly anticipated sale of the 1994 McLaren F1 "LM Specification" brought a record-setting $19,805,000 following a four-and-a-half-minute-long bidding bout between four bidders, ultimately selling to a private United States–based collector. "The most famous car in the world," one of three surviving 1965 Aston Martin DB5s with fully functioning James Bond special-effects gadgets as seen in Goldfinger and used for a press tour in the promotion of Thunderball, also sparked an exciting bidding contest between phone bidders and those present in the room. A stunning late-production, numbers-matching, Ferrari Classiche–certified 1962 Ferrari 250 GT SWB Berlinetta was offered without reserve, and bids climbed to achieve a final sale of $8,145,000. The Ming Collection, an exceptional group of fastidiously preserved contemporary Ferrari models, reached or eclipsed their high estimates and displayed the continued demand for modern performance cars in "as-new" condition. A beautifully preserved 1995 Ferrari F50 on offer was also sold immediately following the auction for a final $3,000,000. A rare example of the 1965 Aston Martin DB5 Shooting Brake drew significant pre-sale interest, going on to eclipse its high estimate, selling for a final $1,765,000. A unique example of the legendary 2005 Porsche Carrera GT, the only of its kind to be finished in paint-to-sample Arancio Boreallis, sold for a record-setting $1,193,000. A rare and highly original example of a 1967 Porsche 911 S "Rallye" sparked a fierce bidding competition and resulted in a final sale of nearly triple its high estimate, selling for a final $912,500. The cheerful and diminutive 1967 Ferves Ranger stole the hearts of the audience as bidding climbed to nearly five times its high estimate, selling for $196,000—an incredible result for the charismatic microcar.
Scroll down to explore the ten vehicles that achieved the top ten sales from this year's exciting Monterey collector car auction.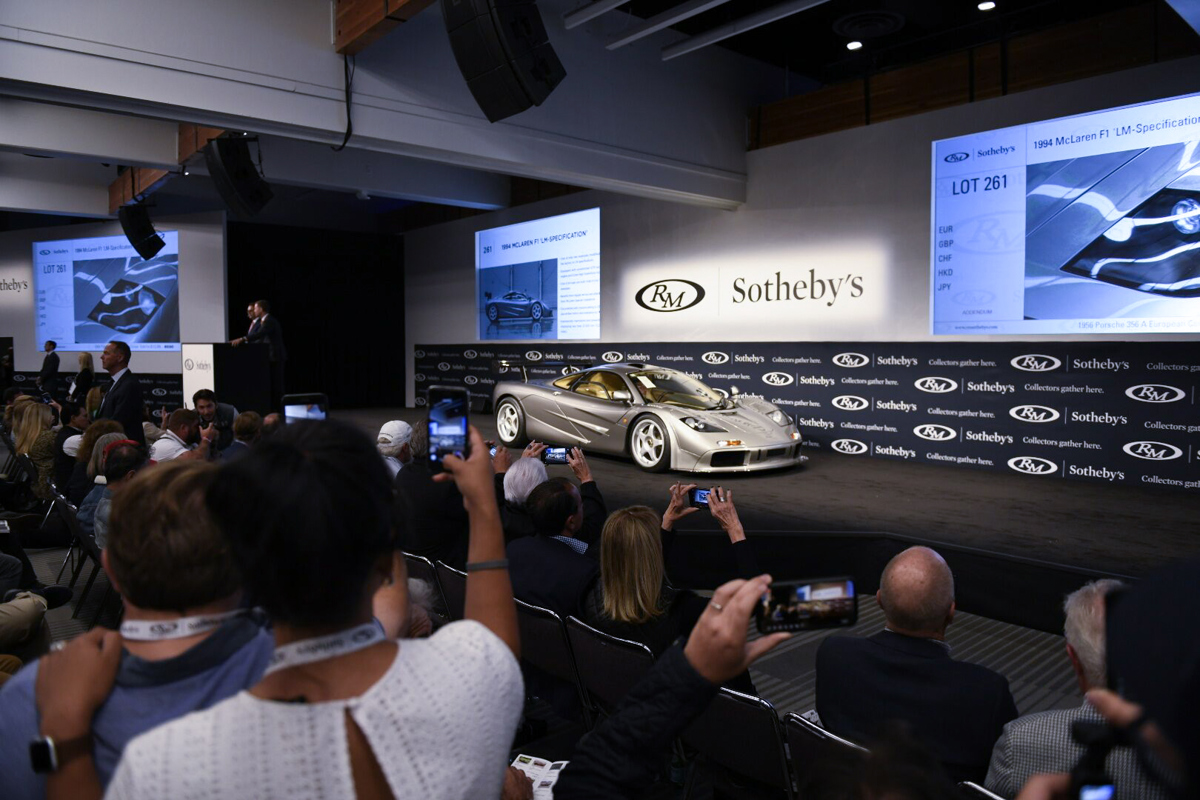 Lot 261 1994 McLaren F1 'LM-Specification'
Sold for $19,805,000 USD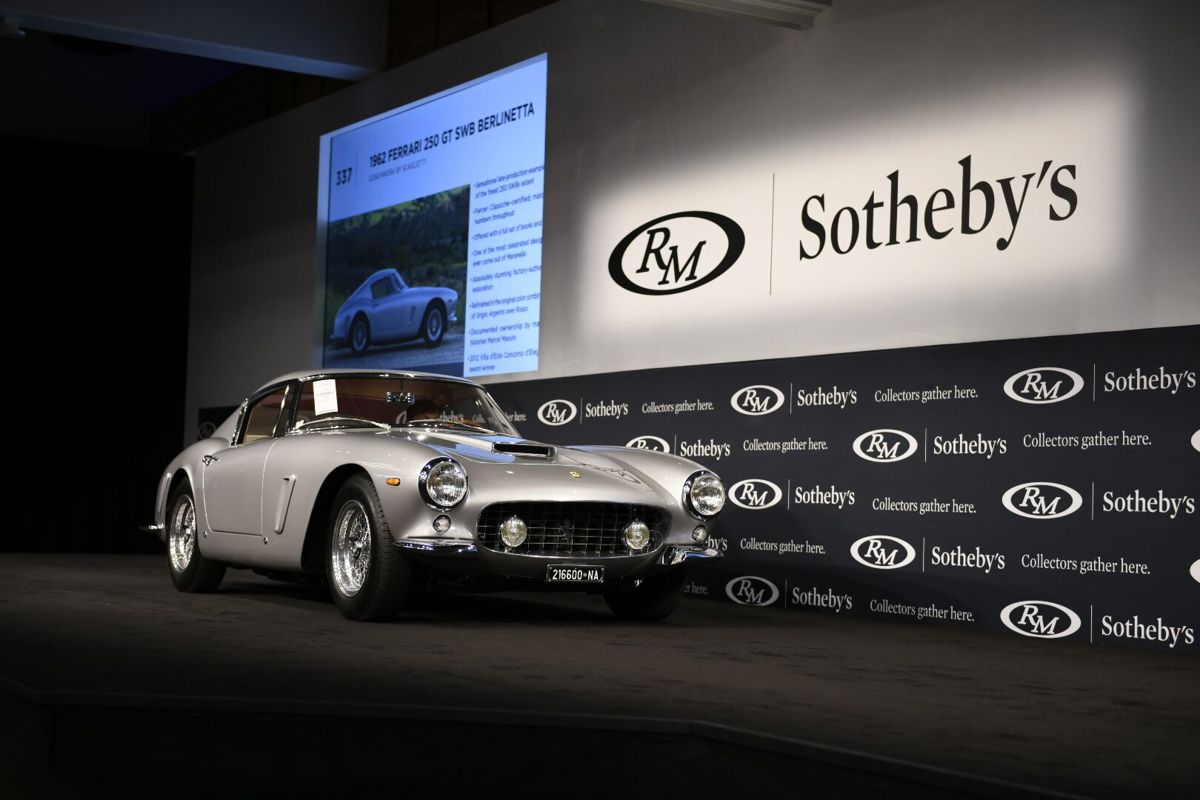 Lot 337 1962 Ferrari 250 GT SWB Berlinetta
Sold for $8,145,000 USD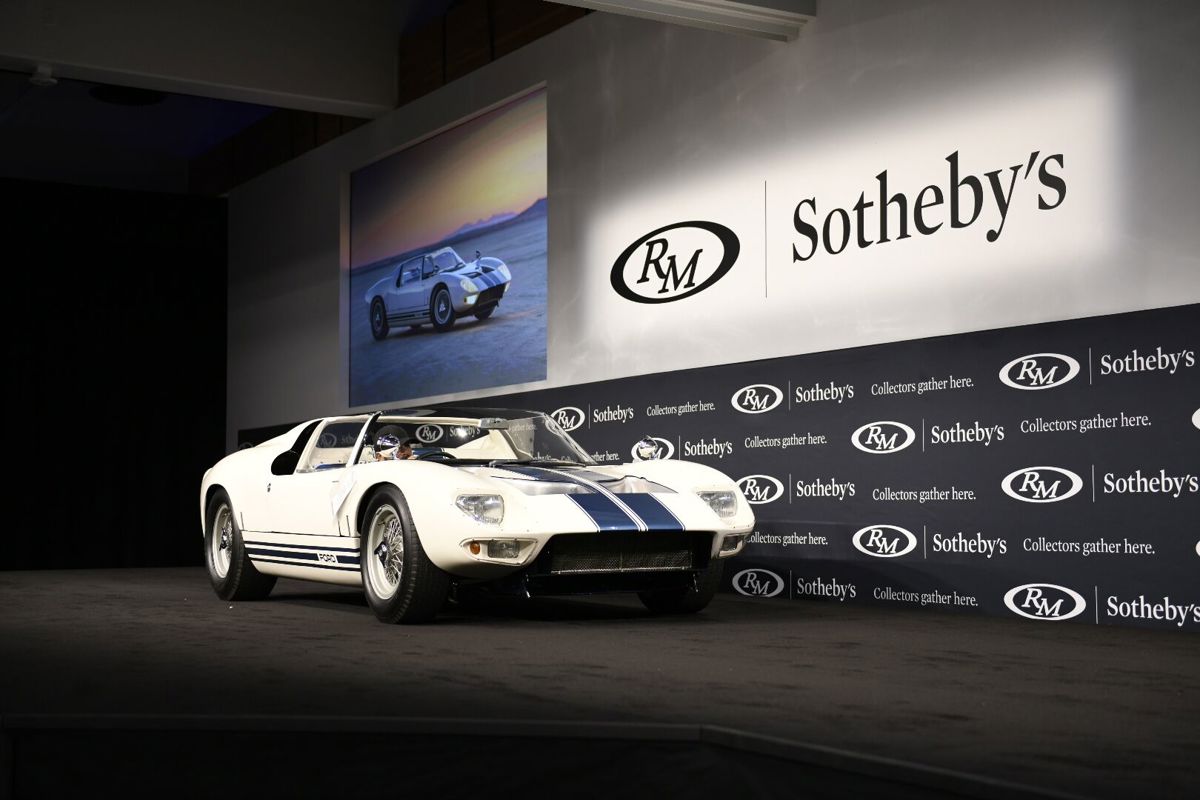 Lot 252 1965 Ford GT40 Roadster Prototype
Sold for $7,650,000 USD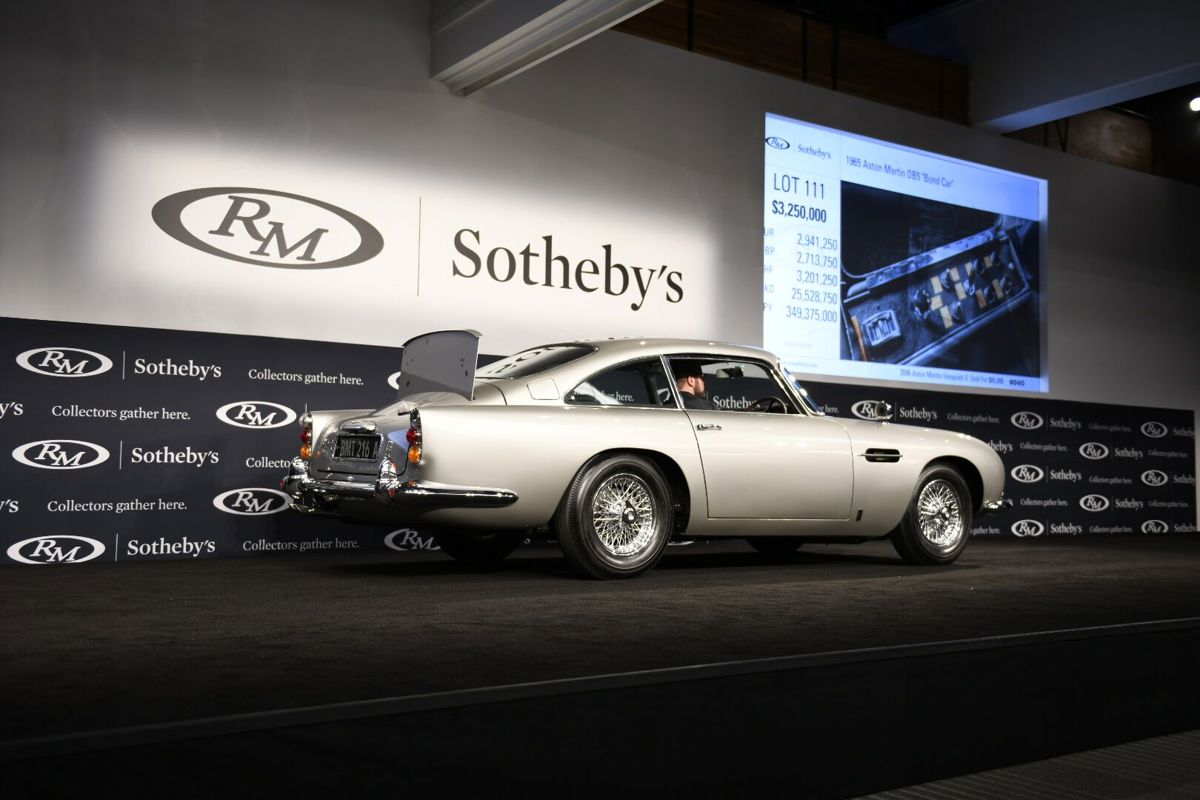 Lot 111 1965 Aston Martin DB5 "Bond Car"
Sold for $6,385,000 USD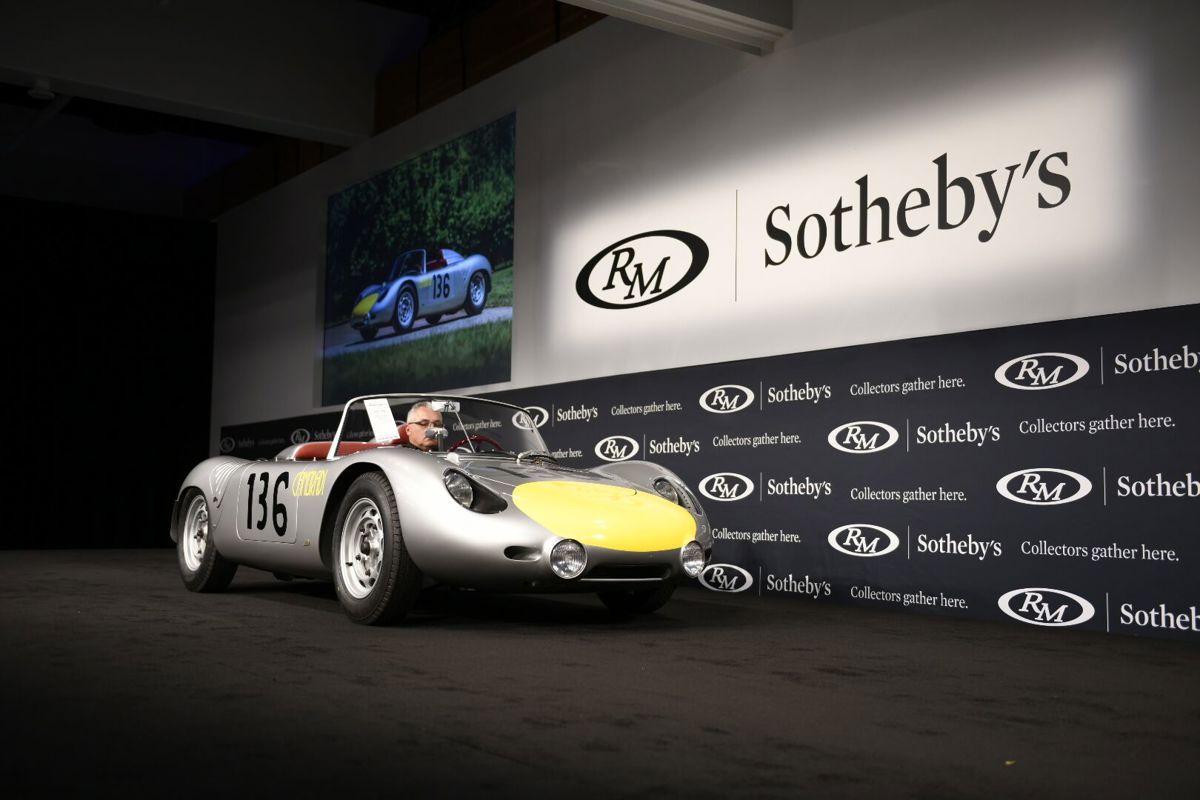 Lot 348 1960 Porsche 718 RS 60 Werks
Sold for $5,100,000 USD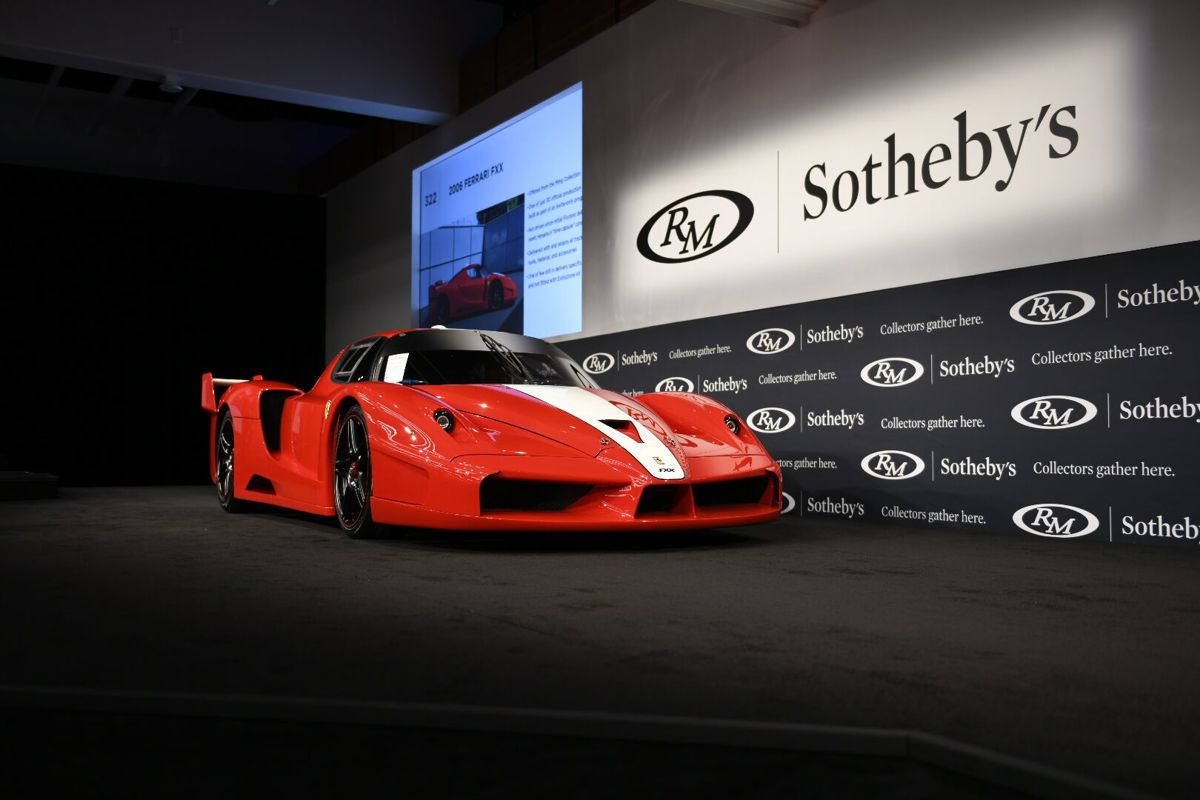 Lot 322 2006 Ferrari FXX
Sold for $3,520,000 USD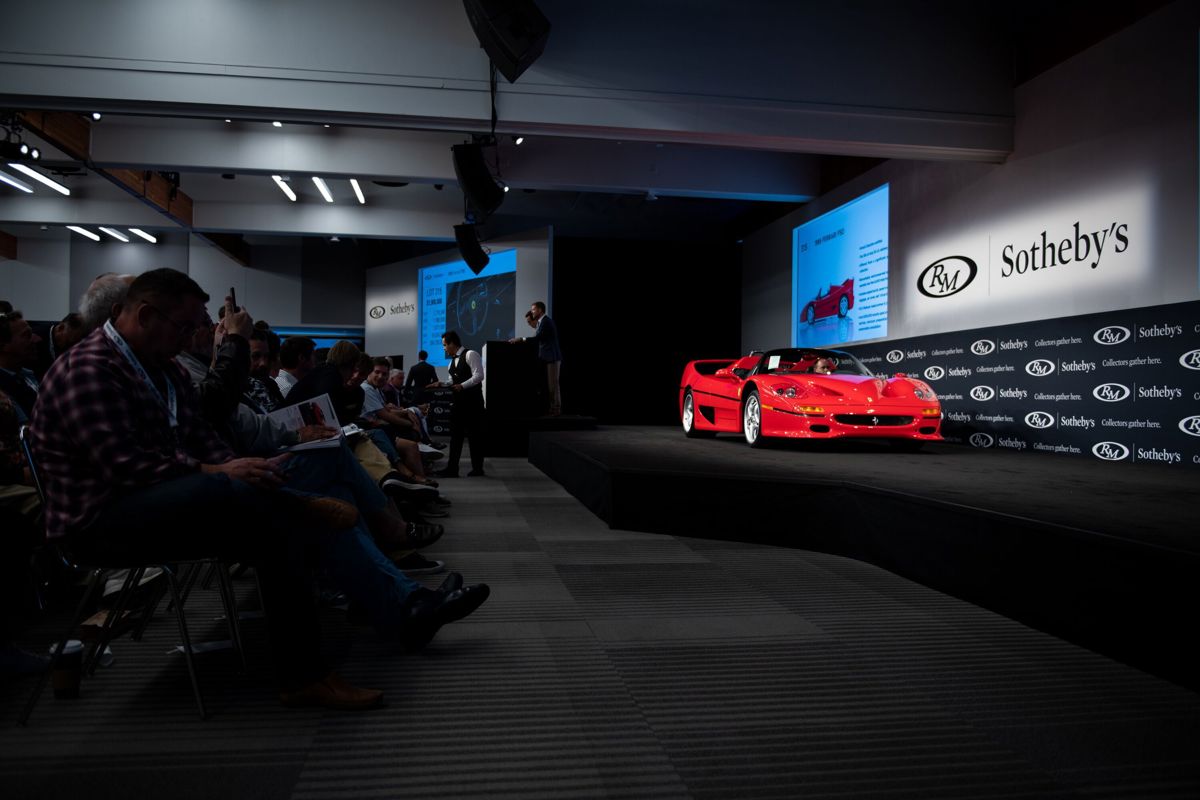 Lot 315 1995 Ferrari F50
Sold for $3,000,000 USD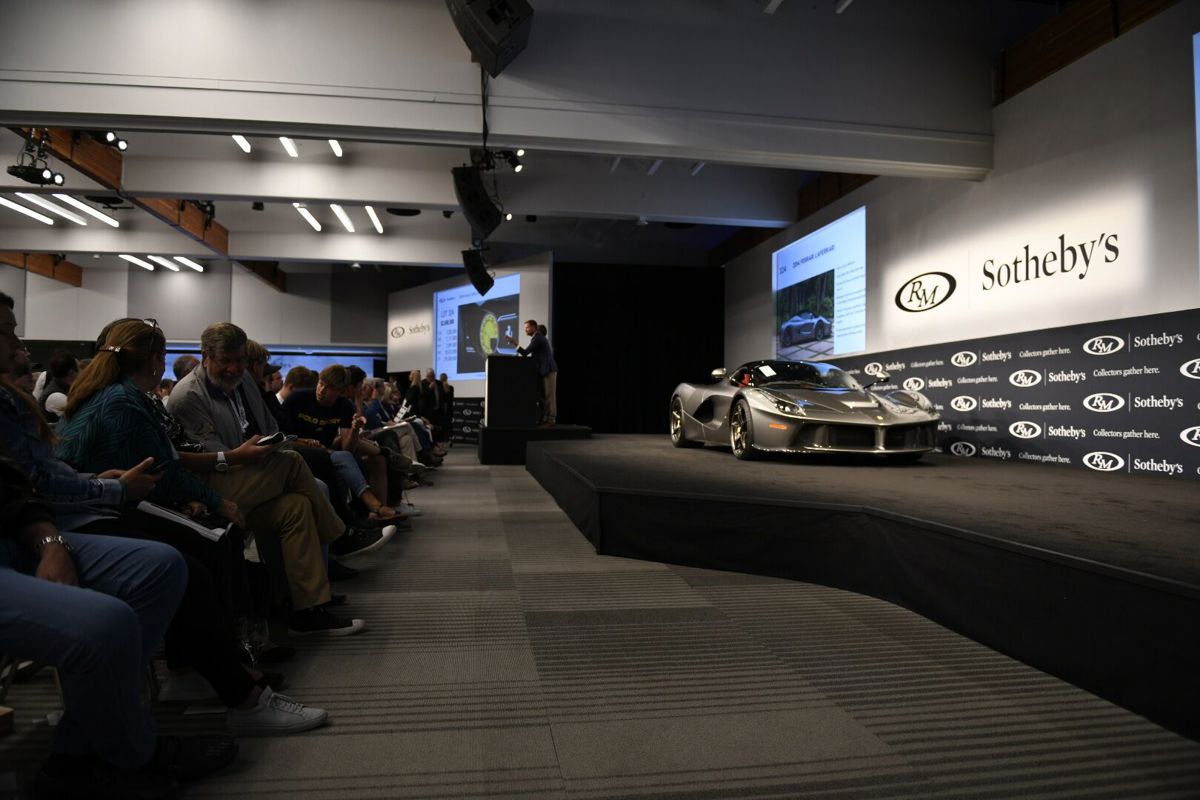 Lot 324 2014 Ferrari LaFerrari
Sold for $2,947,500 USD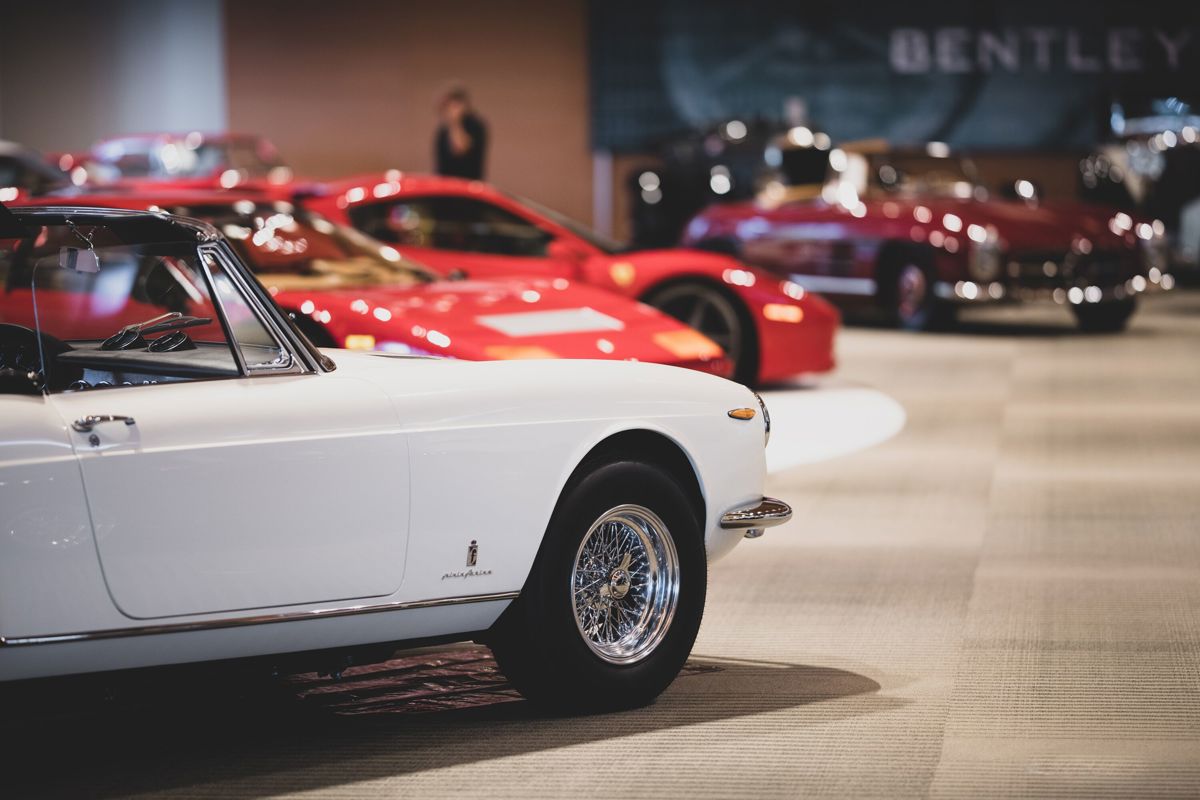 Lot 249 1969 Ferrari 365 GTS
Sold for $2,205,000 USD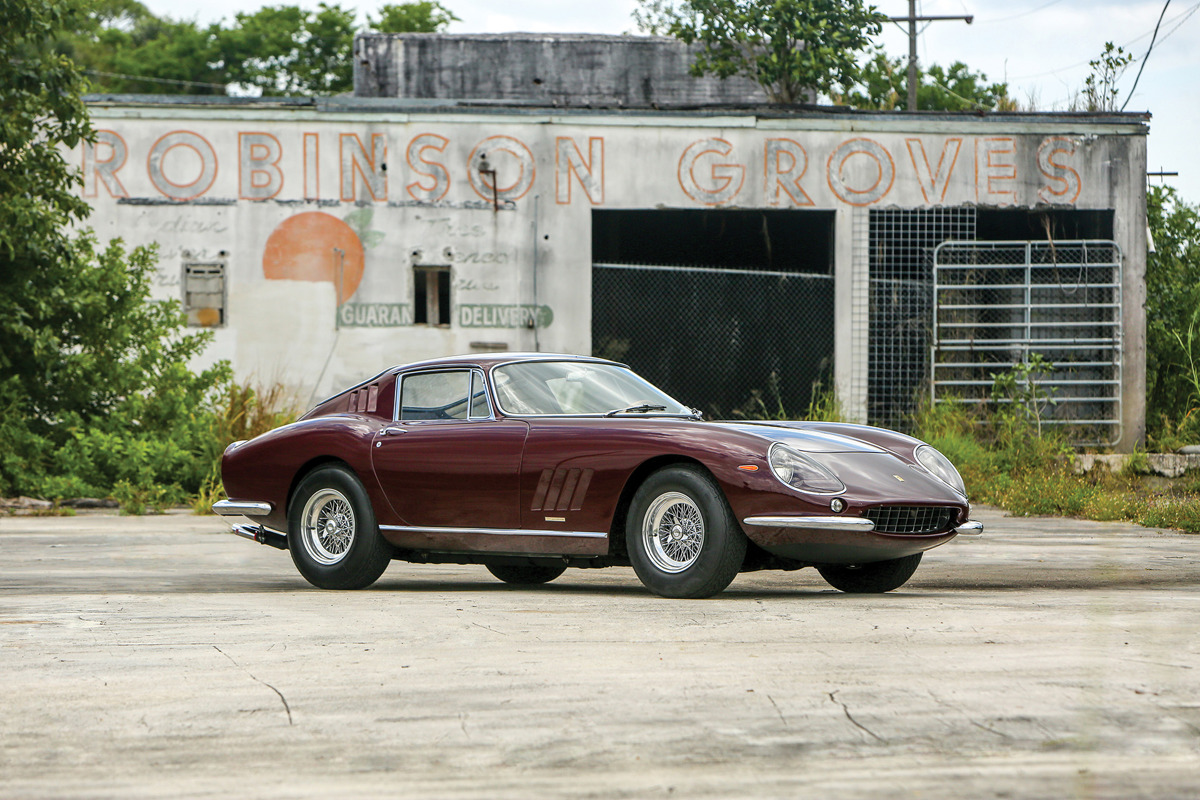 Lot 254 1966 Ferrari 275 GTB by Scaglietti
Sold for $1,985,000 USD