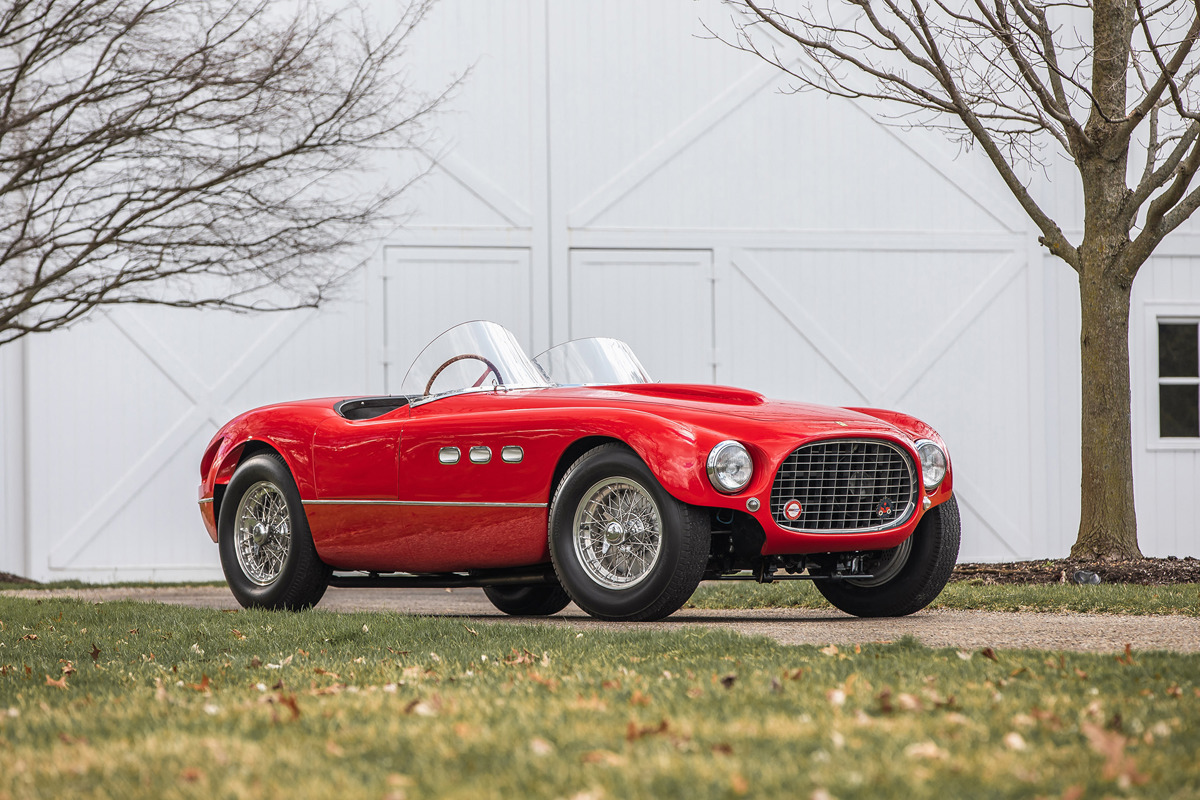 It's fair to say that any car which carries a Ferrari badge is special, whether it's a road going sports car made in significant numbers, or a rare competition Ferrari reserved for a lucky few. The Ferrari legend is so engrained in the psyche of car enthusiasts that cavallino has a cache that few—if any—can compete with. But there is rare and there is rare. Some are significant and others are significant. There are ordinary examples, sadly traded as commodities, and there are chassis which have a soul and place in history that elevates them more than a mere commodity. Consider that Ferrari built 36 of their famous 250 GTO's; and only 31 of their legendary 250 Testa Rossa's produced. Two examples of each have crossed the auction block in the past decade. The 340 MM Spider by Vignale is one of four ever made, and not a single example has crossed the block inside the last decade. It is therefore, a once-in-a-generation opportunity for Ferrari fans at the Grimaldi Forum in Monaco on Saturday, 14 May 2022.
1953 Ferrari 340 MM Spider by Vignale
Estimate: €6,000,000 - €8,000,000 EUR
A remarkably early example of the brilliance of a young Ferrari engineer named Aurelio Lampredi.  An apprentice of Gioacchino Colombo, Lampredi's long block V-12 amazed Enzo with its reliability and strength, boasting an incredible 300 horsepower for a car that was produced in the early 1950s. Whilst 300 horses was a huge amount of power for the period, the 340 MM was developed at a time when the fastest sports cars in the world were becoming immensely powerful. Consider the Mercedes-Benz 300 SL, released shortly after the 340 MM, which managed a mere 222 hp. Blessed with the coveted even chassis number, something which still Ferrari strictly reserves for its purpose-built racers, the 340 MM helped wake up the American market to the mighty Lampredi powerplant. As a near-identical example to the one that won the Mille Miglia in 1953, and the model that won Ferrari the World Sportscar Championship in the same year, there is no doubt this well-bred prancing horse example is certainly one of the finest sports-racers that passed through Ferrari's unmistakable arches in Maranello.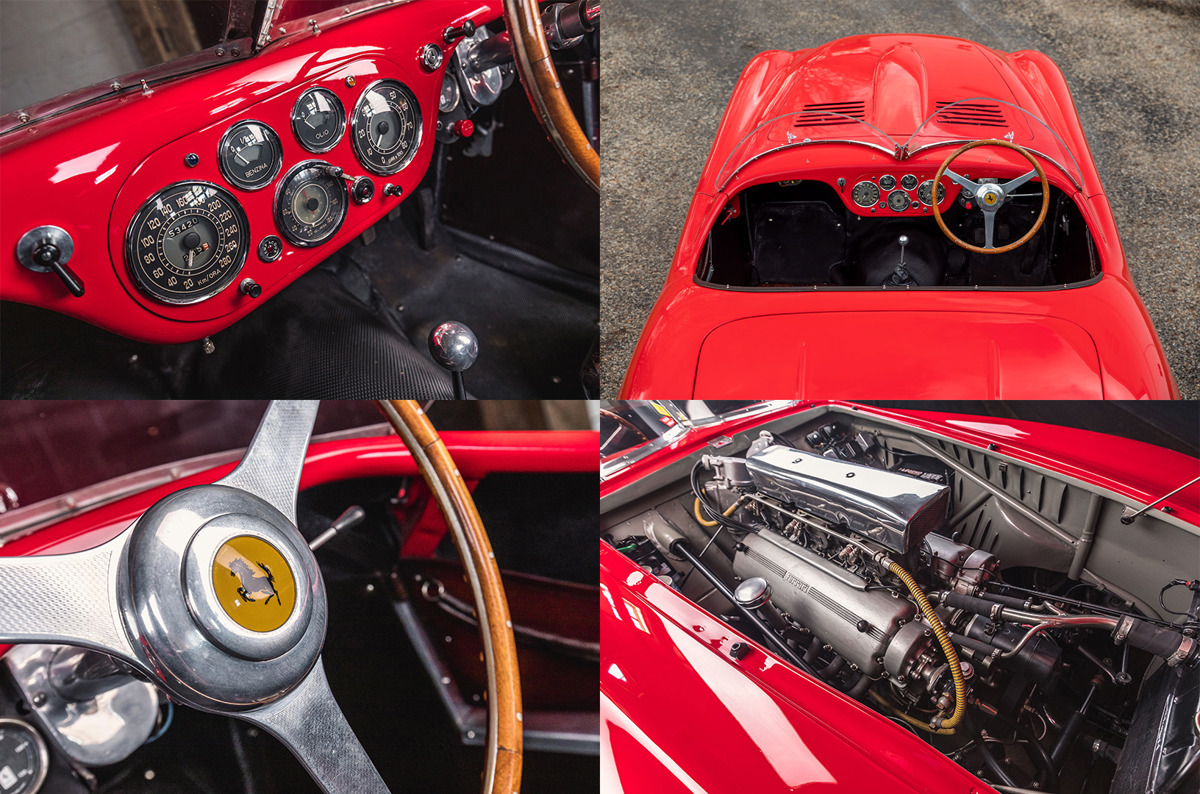 Displaying a remarkable continuous ownership chain from new, chassis no 0350 AM was the last 340 MM to roll off the production line. Boasting upgrades on the previous 340 America and Mexico variants, the MM was specifically designed to be capable of conquering long distances races, namely the Mille Miglia. This was thanks to the help of various enhancements, such as a larger 177-litre fuel tank, longer body, and a wider track at the rear. All this, coupled with a talented first owner, Sterling Edwards, who fascinatingly took his wife on their honeymoon via a certain factory in Torino, Carrozzeria Vignale, to collect the car. From here the American won numerous races, such as both the Pebble Beach and Palm Springs Road Races in 1954, leading to a personal telegram from Enzo congratulating Edwards, something very rarely done by Maranello towards American privateer racers. The Vignale styling was different to the more eye-catching work by other Carrozzerias at the time, including Zagato and Touring, but arguably more beautiful, blessed with the distinctive oval ports on each front fender, designer Giovanni Michelotti's signature touch.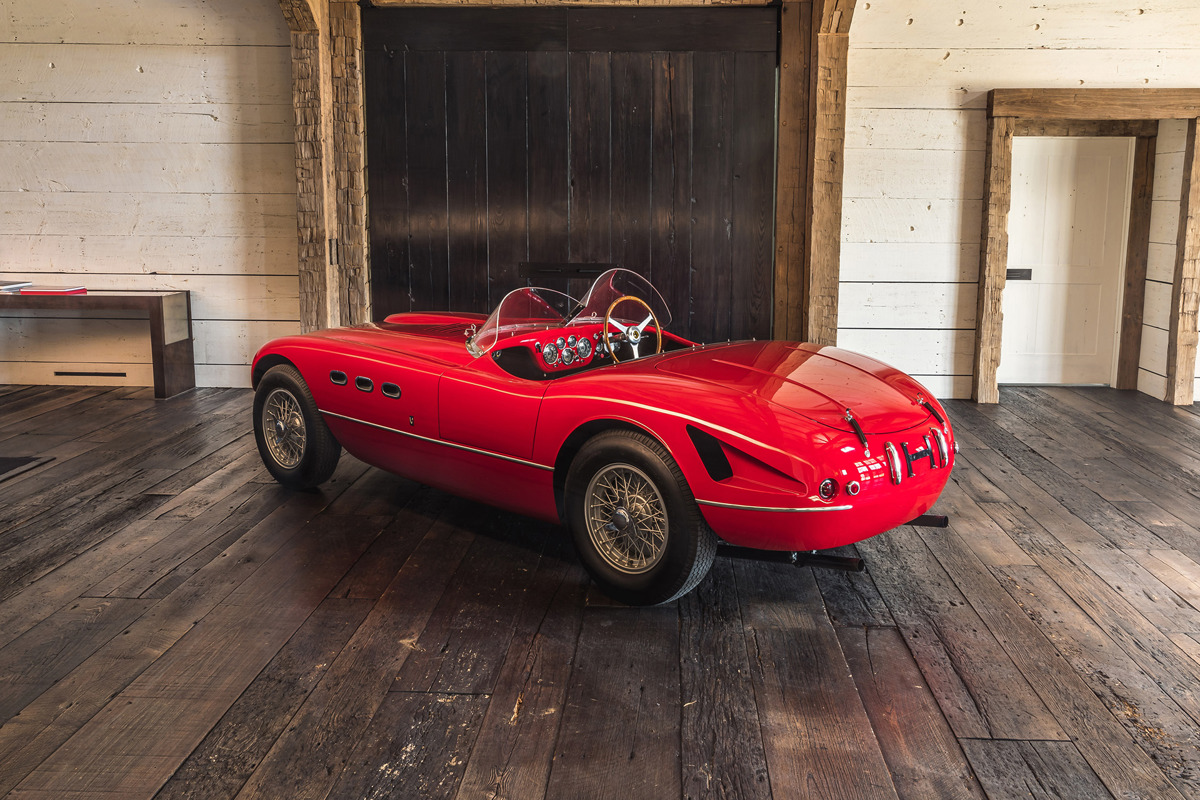 The 340 MM then ended up in the hands of David Cottingham of DK Engineering fame in the early 1980s, who fully restored the car and switched the original engine with a purpose-built race power unit to help preserve the original, which is offered with this 340 MM Spider. This example then joined the collection of fabled Ferrari collector Sherman Wolf for almost 30 years, who was a respected gentleman racer and took the 340 MM through its paces at various events in the calendar, including five consecutive appearances at the Mille Miglia Storica. The current consignor continued this line of event participation, taking the 340 MM to some of the world's most exclusive concours, including Pebble Beach in August 2015, where it won the Phil Hill Cup, one of the most coveted and respected awards at the highly regarded Concours.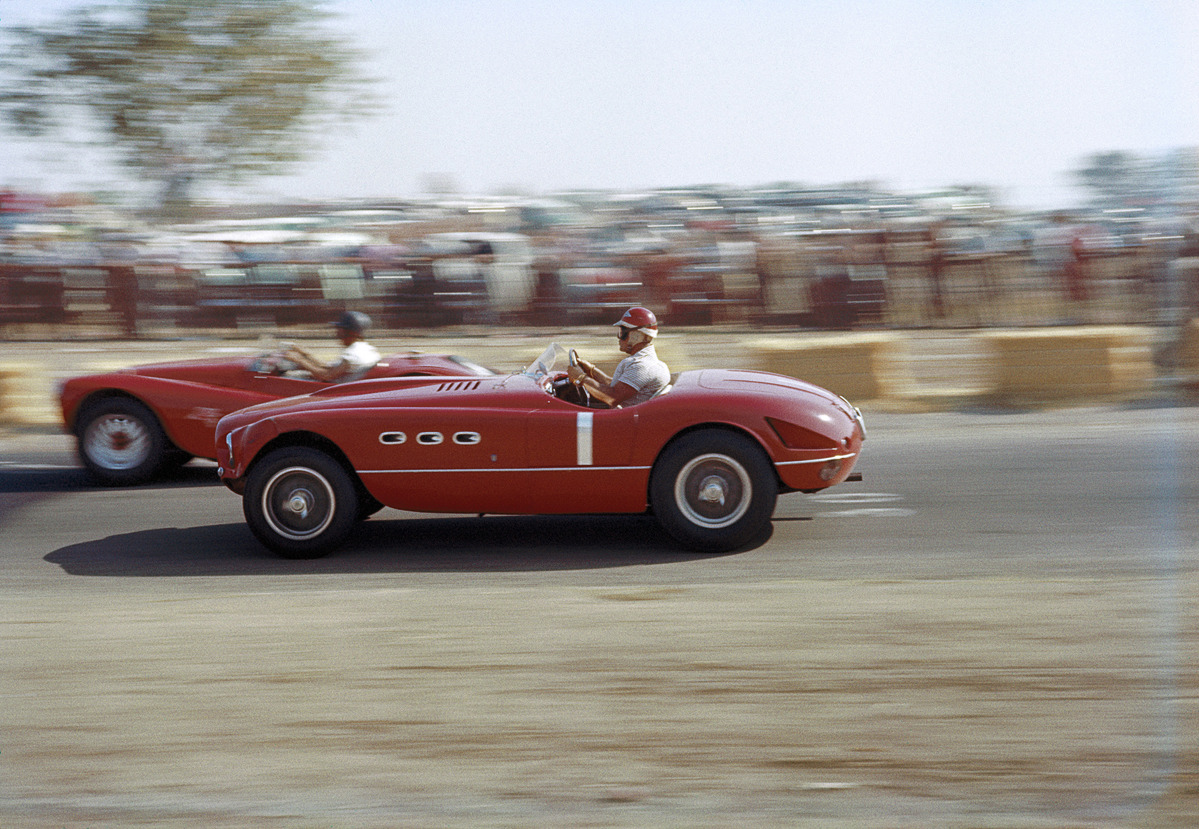 This is therefore not only a once-in-a-lifetime opportunity to add something truly remarkable to one's stable, but also the chance to get your hands on a Ferrari that gives you a ticket to virtually every desirable event on the collectors' calendar. From the Mille Miglia, to Monaco Historique and the lawns of Villa d'Este for the Concorso d'Eleganza, this is a Ferrari that will unlock the key to many exclusive doors. A guaranteed flagship to one's collection, this living piece of art and history will meet its next Prancing Horse custodian on Saturday, 14 May at the Grimaldi Forum, Monaco.
For a detailed description of this rare Ferrari racer, as well as access to all period documentation and to register interest for bidding, please click here.