Picture in your mind the ultimate "open road." For many of us, the realities of jam-packed traffic and dated infrastructure suggest that simply having a stretch of road all to ourselves would be ideal enough. And the ideal car to drive on this fantasy highway? Well, that would have to be a German Sports-Touring car, of course.
A prestigious variant, as recognizable by their top-of-the-line status as their "long hood, short deck" design language, German Sports-Racers claim to trace their lineage back to the construction of perhaps the country's most famous "car-only" innovation: The first public highway, or Bundesautobahn, which opened between Cologne and Bonn in 1932. Speed limits for these early "flat-country" roads were designed to accommodate travel at 160 km/h (99 mph), which must have seemed extreme in a time when the fastest planes were still powered by propellers.
However, Germany's progress was not uniform. For the mountainous roads winding through the center of the country, the speed limits were much more commensurate with the era. Divided highways were not widely seen until later in the decade; early 1930s German Sports-Tourers had to have the handling to traverse mountain passes (and dodge oncoming motorists) combined with the ability to cruise comfortably at maximum velocity. No matter the brand, the best German Sports-Tourers still exhibit these qualities today. These fantastic examples are all available from RM Sotheby's upcoming Open Roads, Fall auction: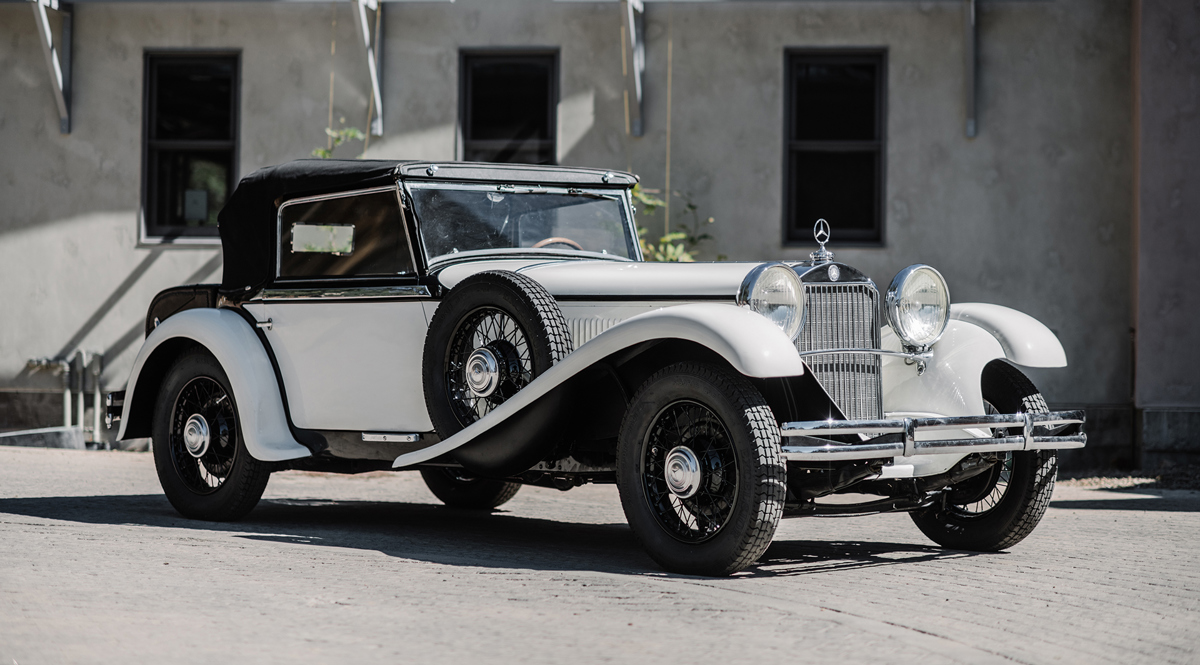 1931 Mercedes-Benz 370 S Mannheim Sport Cabriolet
Estimate: $350,000 - $450,000 USD
The ultimate pre-war German Sports-Tourer, this magnificent Mercedes-Benz laid out a framework and set of values that OEMs still try to achieve today with their top-of-the-line offerings. With a proven provenance that includes Bay Area notable Jules Barsotti, this exceptional example has been shown at the Pebble Beach Concours d'Elegance (where it won a Best in Class award) and the Natural History Museum, in honor of the 100-year anniversary of Mercedes-Benz. A legend of the Sports-Tourer genre, waiting for its next thrilling chapter to be written.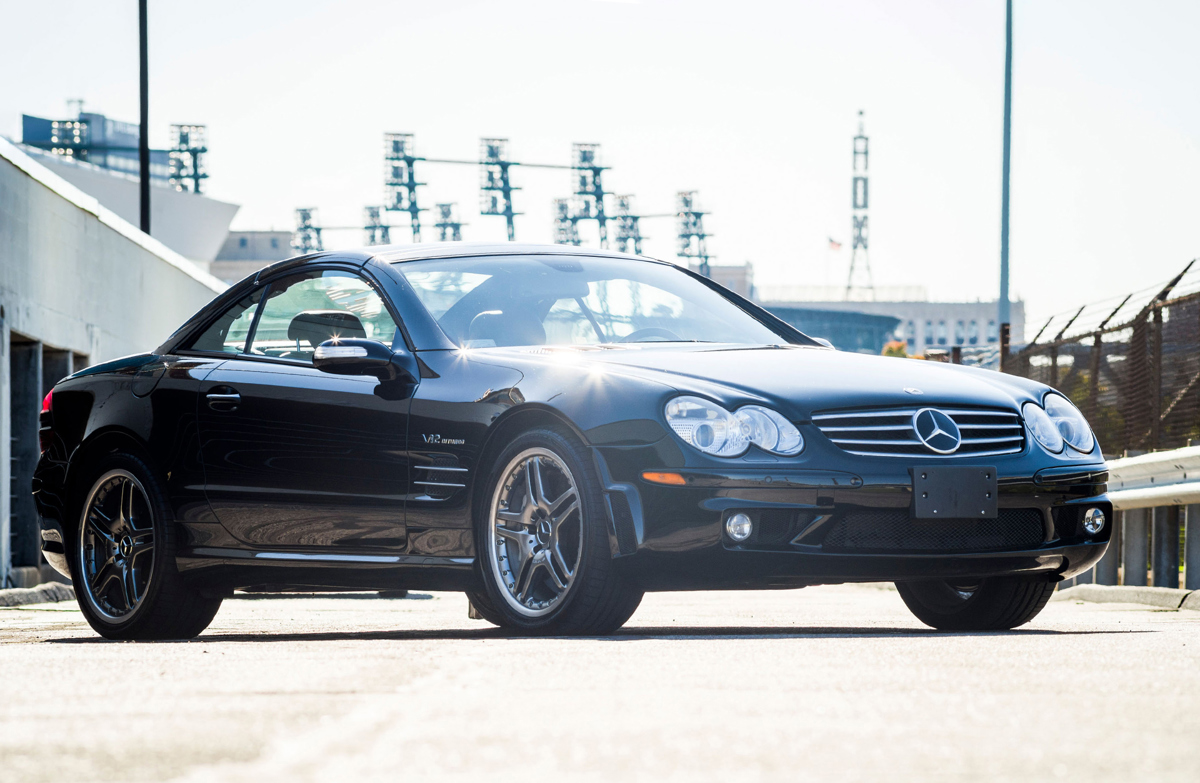 2006 Mercedes-Benz SL 65 AMG
Estimate: $38,000 - $43,000 USD
With seventy-five years separating this Mercedes-Benz SL from the Mannheim Sports Cabriolet we discussed previously, scrolling between the two Sports-Tourers should show more differences than similarities. And yet, the same fundamental logic governs both cars—set-up for both coupe-like, high-speed cruising and open-air touring. Both sport high-capacity engines to maximize performance, and both proudly wear the three-pointed star. Excellence across two centuries.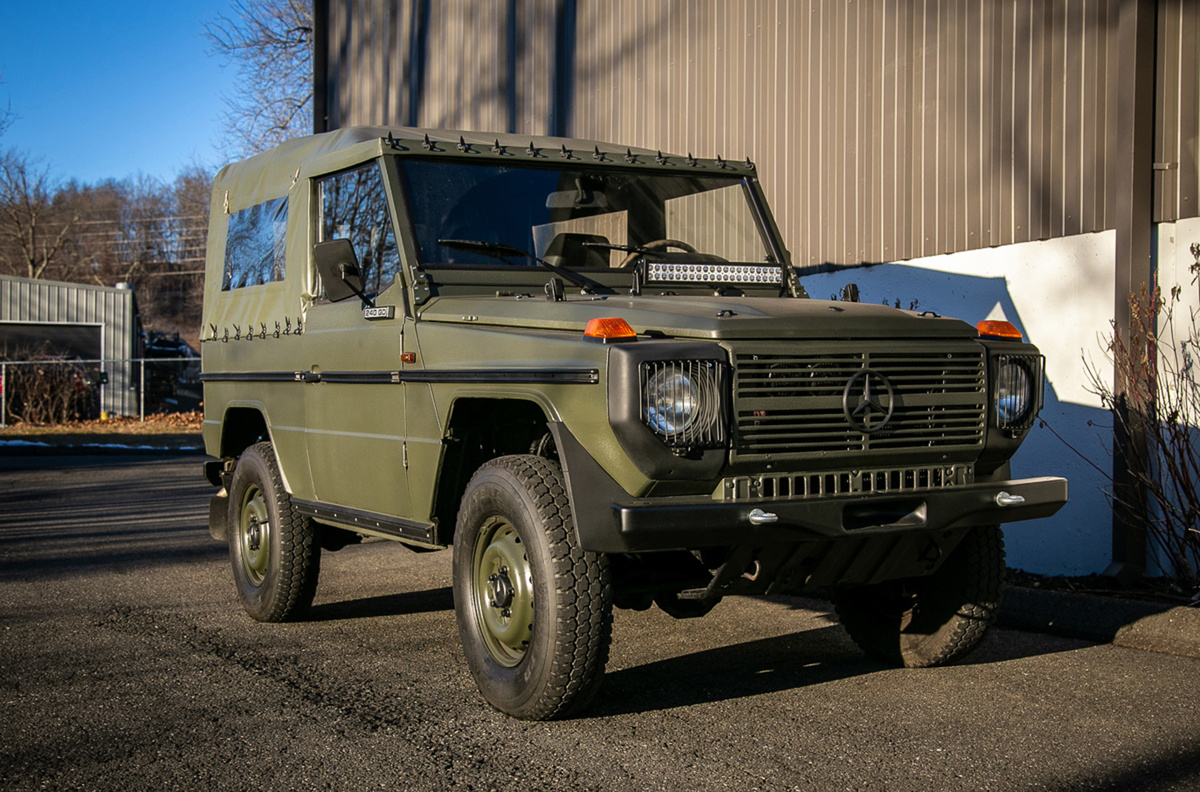 1988 Mercedes-Benz 240 GD
Estimate: $30,000 - $40,000 USD

 

|

 

Offered Without Reserve

 

Admittedly not your typical Sports-Tourer, the original G-Wagen ("Geländewagen" or "terrain vehicle"), is nonetheless built on the same principles that undergird all the vehicles on our list. Light enough to ride over the land (as opposed to some off-roaders, which trudge through it), this Wolf is equipped for any road, paved or not.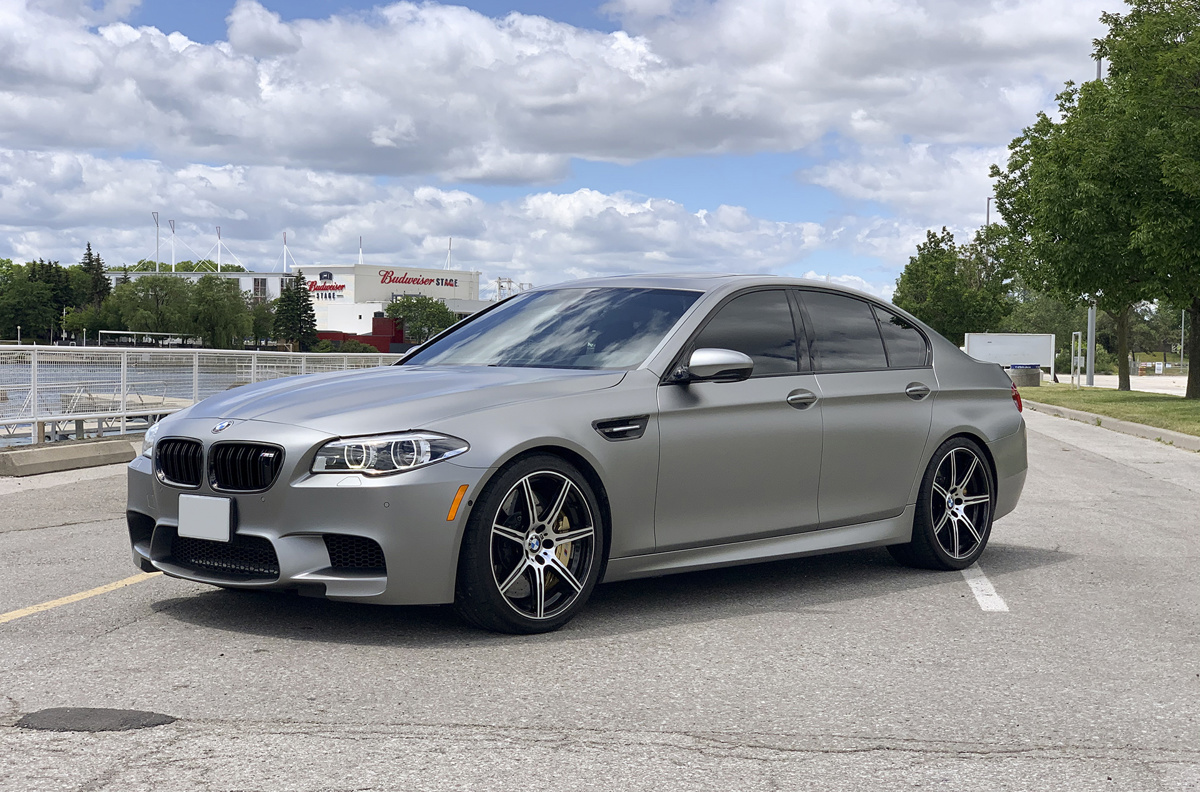 2015 BMW M5 30 Jahre
Estimate: $65,000 - $75,000 USD
Moving across brands, Mercedes-Benz's cross-country rival BMW picked up on the same practical performance formula, with their M-series of saloons featuring high-displacement engines. This 2015 example celebrates the 30th anniversary of the flagship of BMW's motorsports-driven division, one of a mere 30 built for the North American market.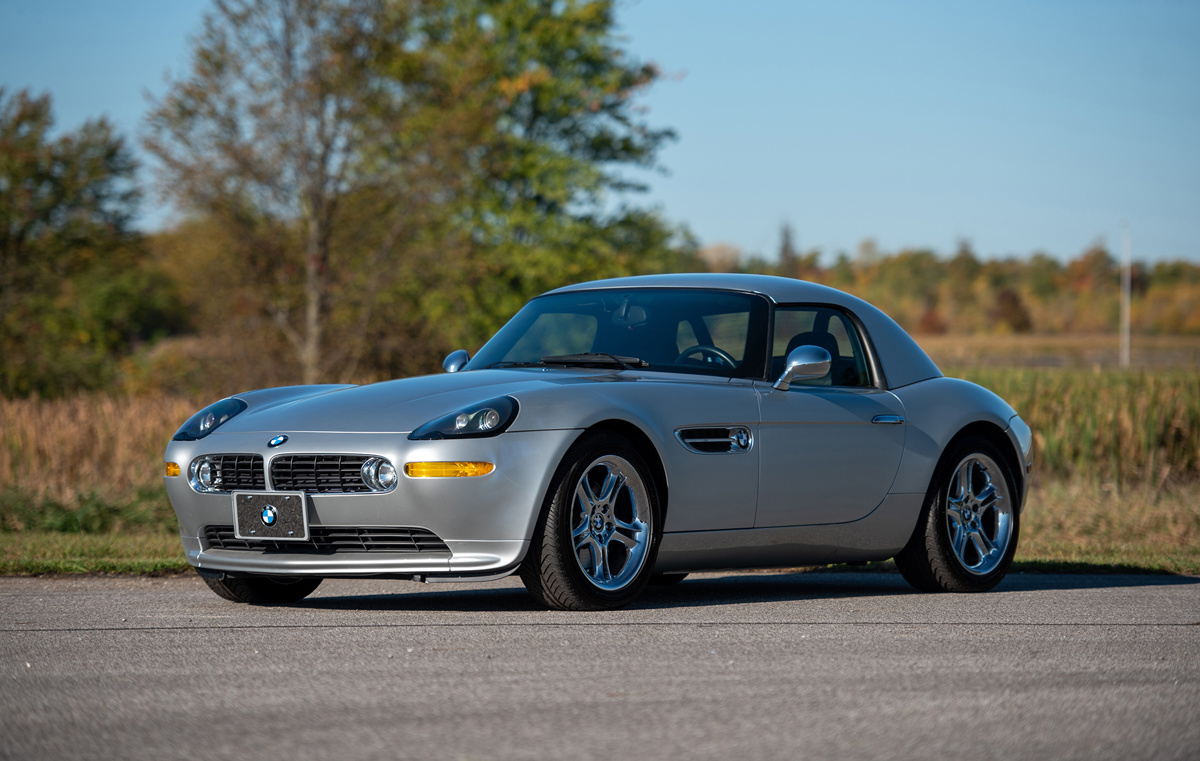 2002 BMW Z8
Estimate: $150,000 - $175,000 USD
Featuring the engine from the previous-generation of M5 and high-concept styling from Henrik Fisker, that was declared an instant classic upon its debut, for many BMW fans, the Z8 delivered on its design brief to reinterpret the brand's iconic 507 roadster for the current century.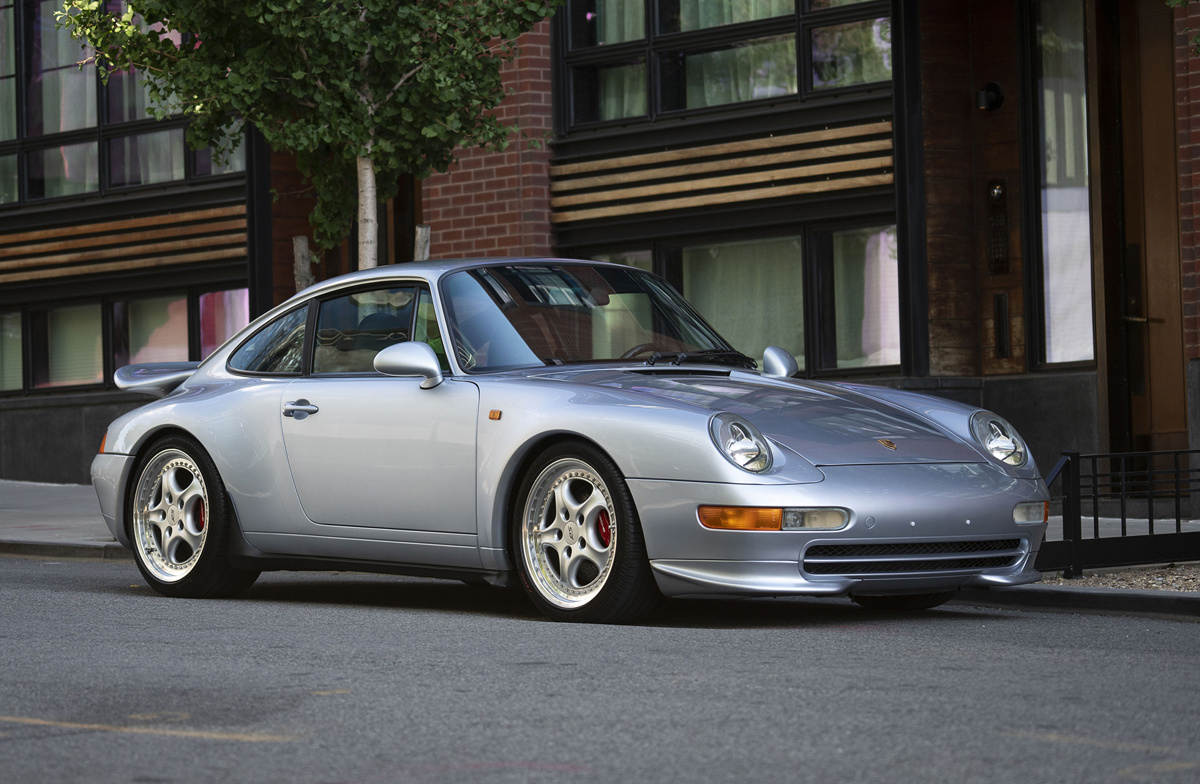 1995 Porsche 911 Carrera RS 3.8
Estimate: $325,000 - $350,000 USD
We have come this far without talking about the prototypical Autobahn-kurier's rear-engined rival: The Porsche 911. This RS-spec 3.8L Carrera is considered by many to be the peak of the air-cooled road cars from the 993 generation. Lest it seem like an all-out racer, the optional "Touring" specification chosen on this example makes for comfortable in-town cruising, while a modern radio unit brings the car into the 21st century.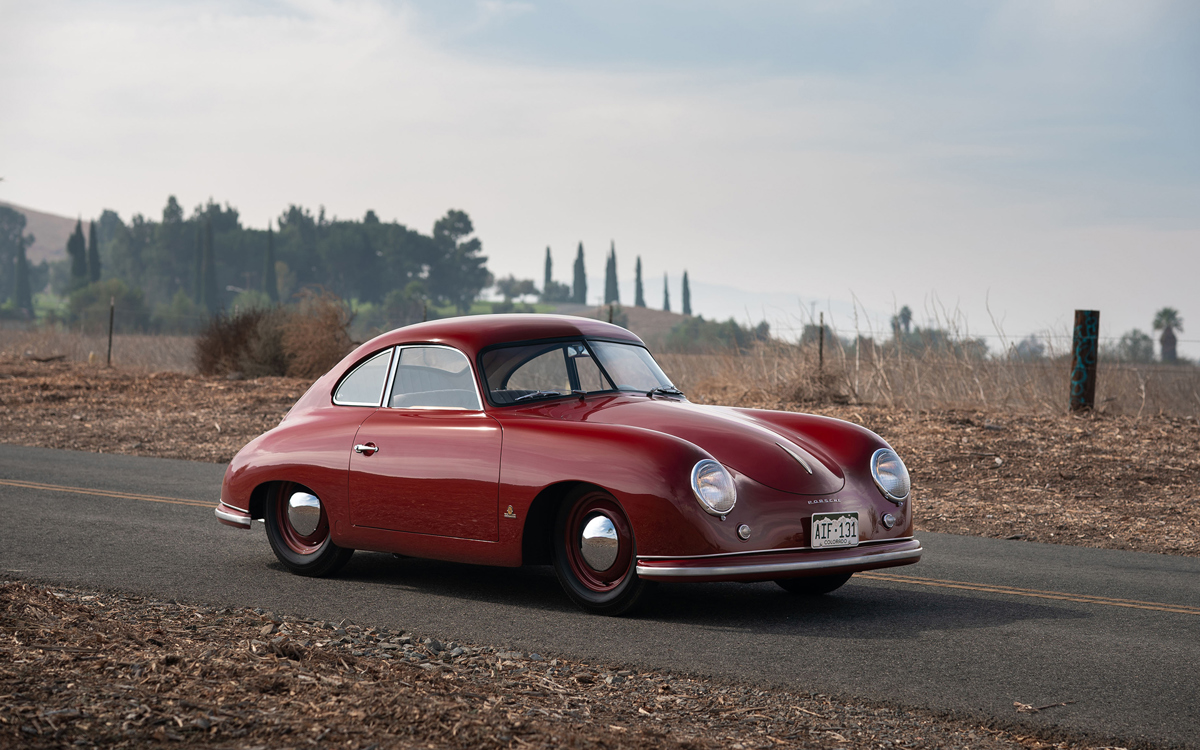 1951 Porsche 356 Coupe by Reutter
Estimate: $350,000 - $425,000 USD
The prototypical forebearer for any Porsche sports-tourer, this 356 Coupe by Reutter is a true artifact of automobile history. With a sporting cloth interior, and wood-framed doors, this 1951 example shows how Porsche's earliest efforts bridged the gap between pre- and post-war sports cars.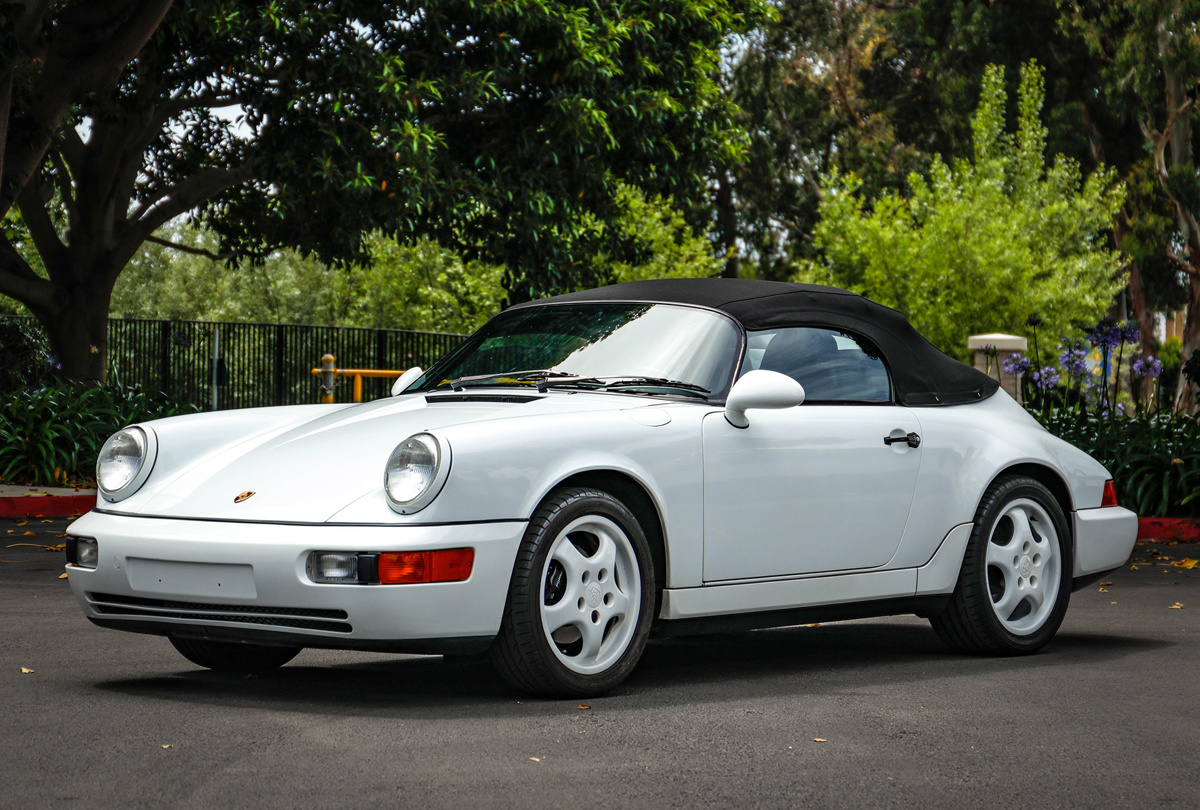 1994 Porsche 911 Speedster
Estimate: $125,000 - $150,000 USD
Echoing the classic 356-based Speedsters from Porsche's past, the 964-era Speedster was produced in small quantities, under the same no-frills ethos as the original. This Grand Prix white example is one of only 427 examples made for the North American market in 1994.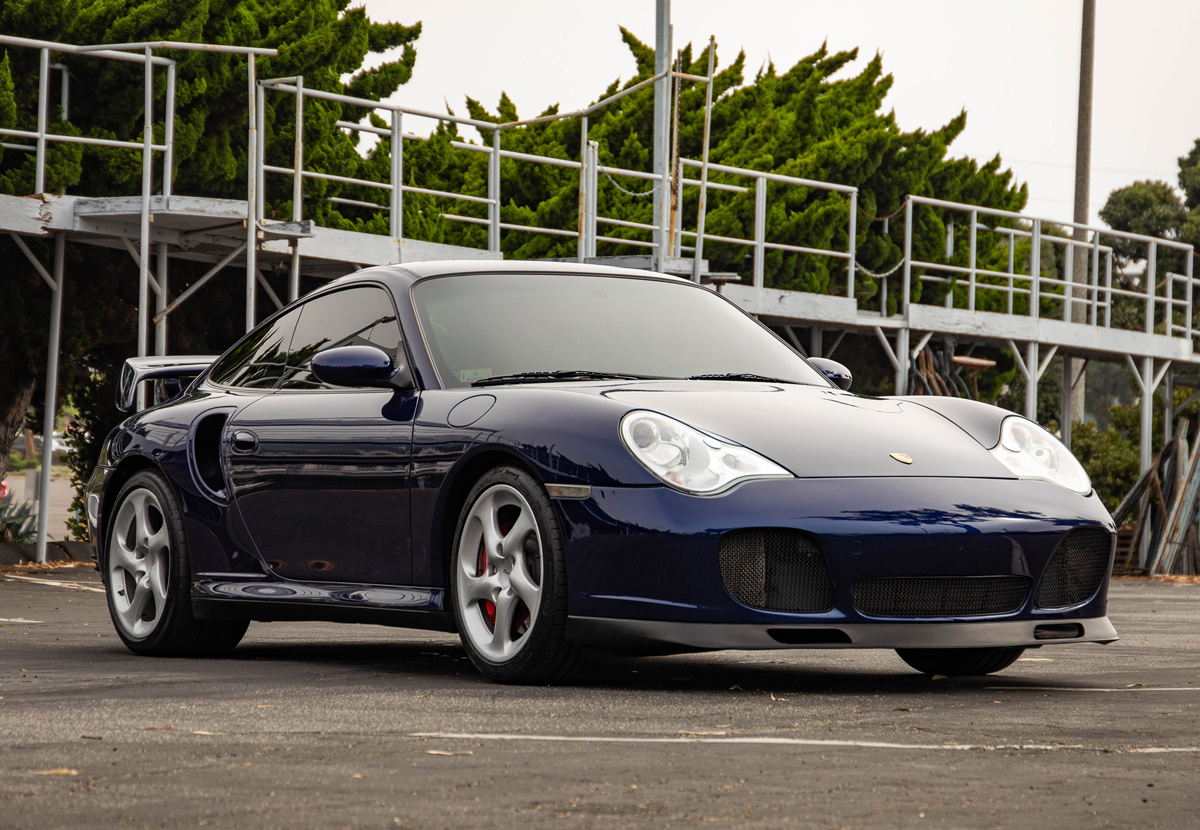 2003 Porsche 911 Turbo
Estimate: $60,000 - $75,000 USD
A technological tour-de-force, Porsche's 996-era Turbo 911 Coupe was Stuttgart's top-of-the-line, turn-of-the-century sports-tourer. Featuring four-wheel-drive and the highly desirable factory X50 Turbo Power Kit, this Porsche was one of the fastest cars in its day. With almost too many performance upgrades to list, this turbocharged 911 is still no less rapid today.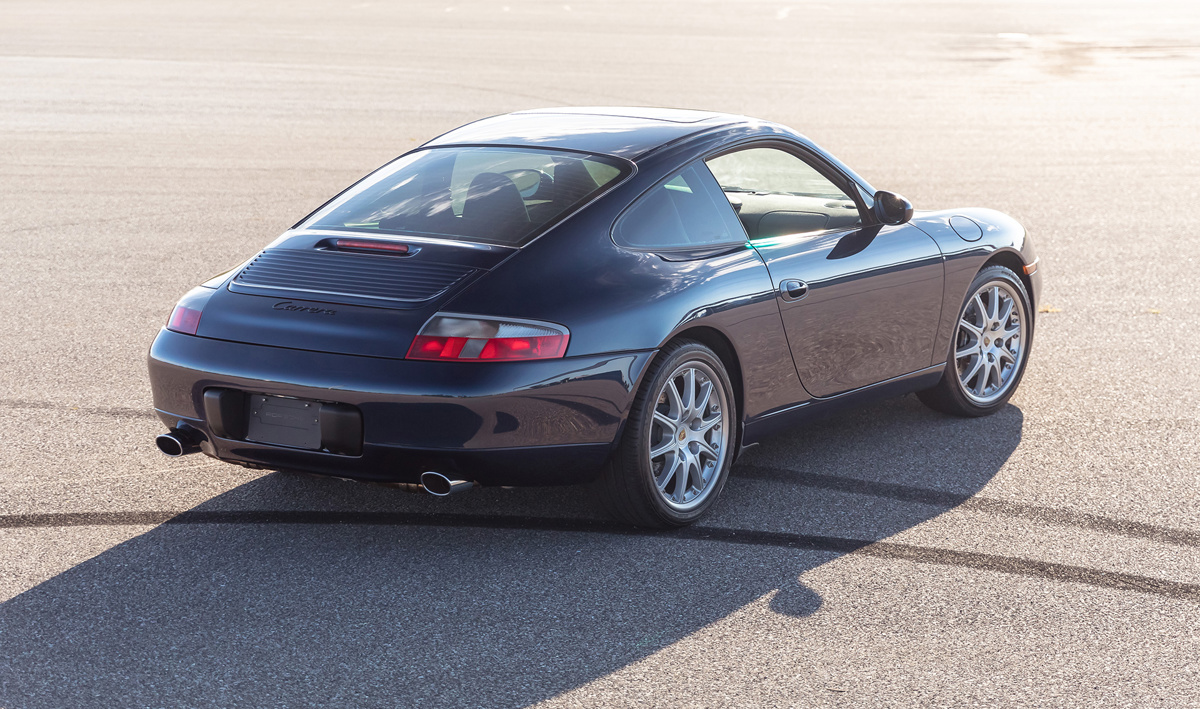 1999 Porsche 911 Carrera Coupe
Estimate: $23,000 - $28,000 USD
Perhaps a second chance Porsche for those who miss out on the Turbo listed above, this base-model, rear-wheel-drive Carrera still sports 296 horsepower paired with a six-speed transmission. The Ocean Blue metallic color scheme provides a subtle backdrop to frame the optional, factory-correct 17-inch sport alloy wheels. Already a classic.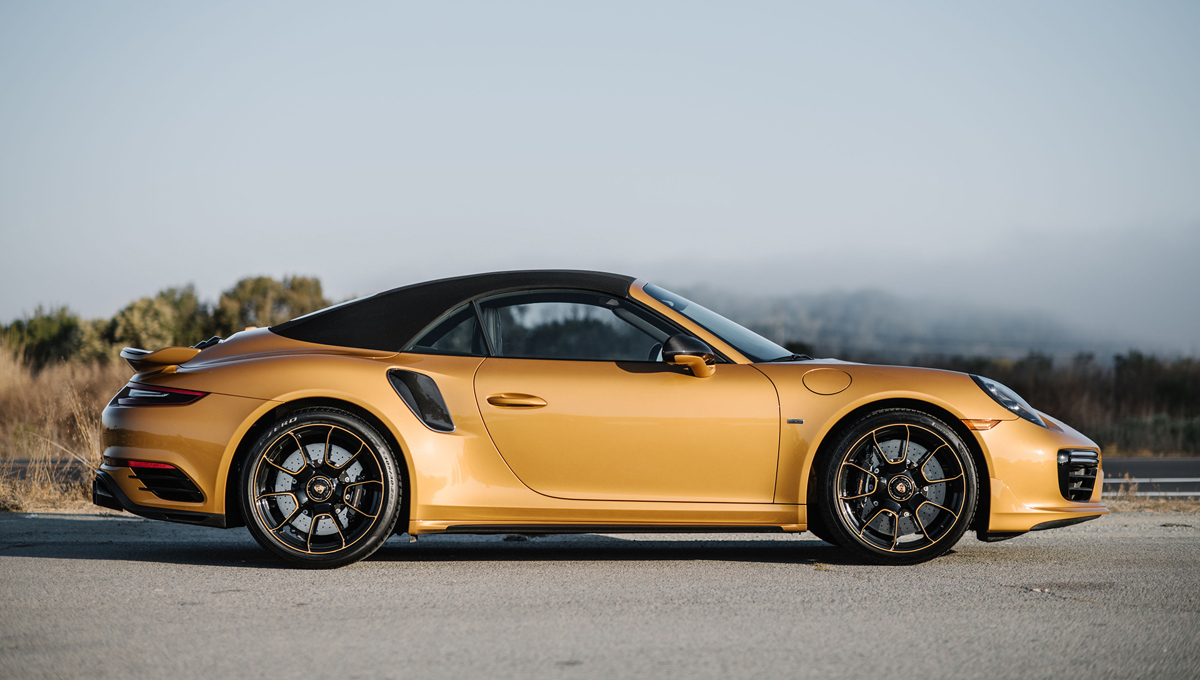 2019 Porsche 911 Turbo S Cabriolet Exclusive Series
Estimate: $225,000 - $245,000 USD
Our tour through German Sports-Touring cars has led all the way to the present day, where Porsche still reigns supreme—at least in terms of brand recognition. Providing a premium experience in nearly any condition, the Porsche Turbo S Cabriolet Exclusive Series was designed specifically to satisfy all manner of drivers and accommodate every style of driving. Like the Mannheim Sports Cabriolet we featured earlier, this sports-touring car was built for the diverse and demanding autobahns of Germany—and the motoring world as a whole is certainly all the better for it.