Luxury, style, and power—three elements that have been essential to the world's most desirable automobiles since the early days of the automobile. Grand tourers are designed with high-speed driving for long distances in mind, easily able to cross continents without compromise and able to deliver thrills on demand. The emphasis of a successful GT car is on complete control by the driver—taking the best characteristics of sports cars in the form of sophisticated chassis and suspension elements for suitable road handling on routes of all types, and engines with ample power and design that, both inside and out, are focused on complete control by the driver. Often configured as a 2+2 or two-door coupe, they should be able to transport two passengers and their luggage comfortably while incorporating superior materials and comforts of luxury sedans.
At RM Sotheby's annual London collector car auction, an eclectic selection of significant blue-chip automobiles ranging from Edwardian-era classics to modern supercars will be offered. Held in the renowned Olympia event space in West Kensington on 24 October 2019, an exceptional group of more than 60 cars will cross the auction block. Among those are a number of vehicles encompassing the qualities of the world's greatest grand touring machines, fit for cross-continental drives and rallies and shorter, spirited cruises alike.
Scroll down to explore 10 examples that encompass the best attributes of what the automotive world has to offer.
2007 Wiesmann GT
Estimate: £80,000 - £100,000 GBP
Beneath the curvaceous aluminum bodywork fashioned in a style that is reminiscent of British sports cars of the 1960s resides a 4.8-liter BMW V-8, capable of hurling the GT to 100 km/h in a short 4.6 seconds. A state-of-the-art epoxy-bonded aluminum tub was employed to reduce weight and increase stiffness, resulting in a power-to-weight ratio of 300 bhp per ton. Inside, its occupants are surrounded by hand-stitched cream upholstery with quilted bucket seats and matching cream-faced dials. Offered from the Youngtimer Collection, the hand-built Wiesmann GT seamlessly blends handcrafted luxury with supercar performance and is aesthetically so unique that it cannot be mistaken for anything other than itself.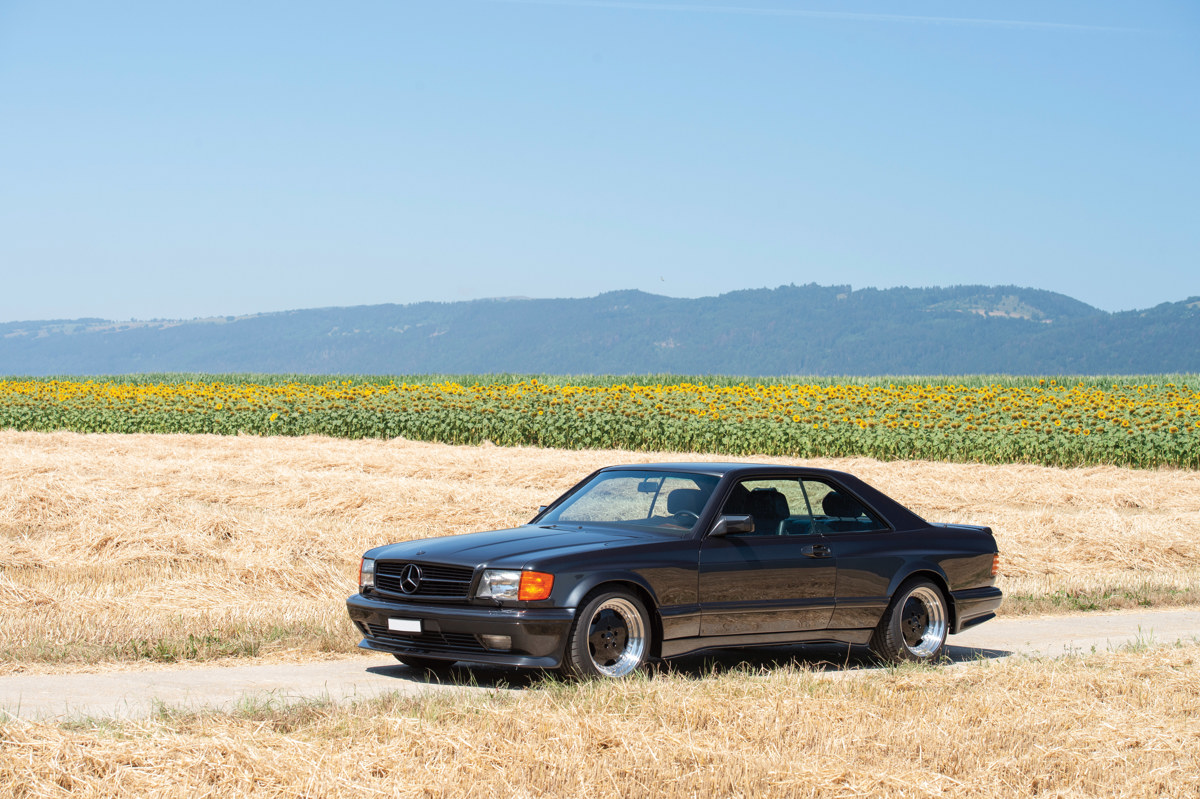 1991 Mercedes-Benz 560 SEC AMG 6.0 'Wide-Body'
Estimate: £140,000 - £175,000 GBP
Perhaps no three letters better indicate the intentions of the vehicle they adorn than AMG. In this example, the stock 5.5-liter engine was bored to 6.0 liters and equipped with bespoke four-valve, dual-overhead-camshaft, three-piece, sand-cast cylinder heads producing nearly 400 horsepower and double the torque of the stock unit at half the engine speed. To match its brutal powerplant, AMG Japan carried out a comprehensive upgrade to full "AMG 6.0 Widebody" specification. Nearly every panel but the hood, roof, and trunk lid received AMG-designed panels, along with far wider two-piece wheels by OZ. Inside, electronically adjustable sports seats, an upgraded instrument cluster, extended walnut trims, an AMG steering wheel, and overmats were fitted. It is believed that only fifty of these AMG-tuned 560 W126s exist, making them extremely sought-after. Offered from the Youngtimer Collection, this example has been fastidiously cared for by its previous owners and during its time as part of the collection, and its condition is a testament to that.
1992 Mercedes-Benz 300 CE 6.0 AMG 'Hammer'
Estimate: £180,000 - £220,000 GBP
Much like its larger brother, the 300 CE 6.0 AMG 'Hammer' is considered by many to be one of the most desirable models from AMG's pre-merger years. The relatively tame W124 was sent to AMG to have its factory six-cylinder replaced with one of AMG's monstrous V-8 engines—available in 5.0, 5.6, and 6.0-liter variants. For this example, the 375 bhp, 400 foot-pound-producing, 6.0-liter, quad-cam 32-valve V-8 was selected, making it one of only twelve 300 CEs to be fitted with the 'Hammer' package. This example was originally delivered in Japan with white paintwork until 2014, when it was exported to Europe with 75,100 km. In 2017 it was purchased by the current owner and refinished in a more sinister black paint scheme, and has covered only 2,400 km since its addition to the collection.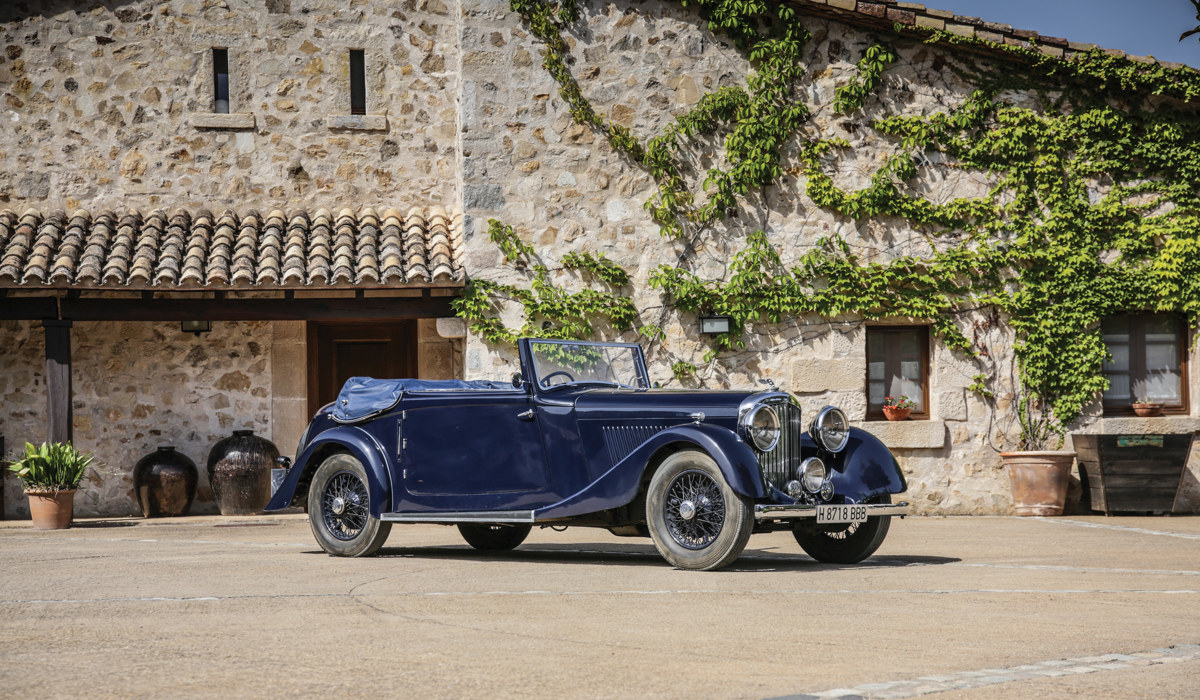 1936 Bentley 4¼-Litre Drophead Coupé by Park Ward
Estimate: £150,000 - £200,000 GBP
One of the 1930s' most beloved examples of the marque, the 4½-litre Bentley was born from the necessity of more power to reliably run at high speeds on new continental roadways. W.O. Bentley rejected supercharging after road-testing the prototype, so displacement was increased along with its compression ratio, twin SU carburetors were fitted, and the camshaft was re-profiled. Coachwork was offered by Park Ward in two forms: saloon or drophead coupé. This example was unveiled to the public at the Rolls-Royce stand at the 1936 British International Motor Show at Olympia, the same location where it is being offered for sale eighty-three years later. It presents today in excellent condition, retaining its original coachwork and engine, and emerges from nearly forty years of single ownership along with a unique history, having been owned by Prince Bernhard of the Netherlands and Field Marshal Montgomery during the wartime efforts.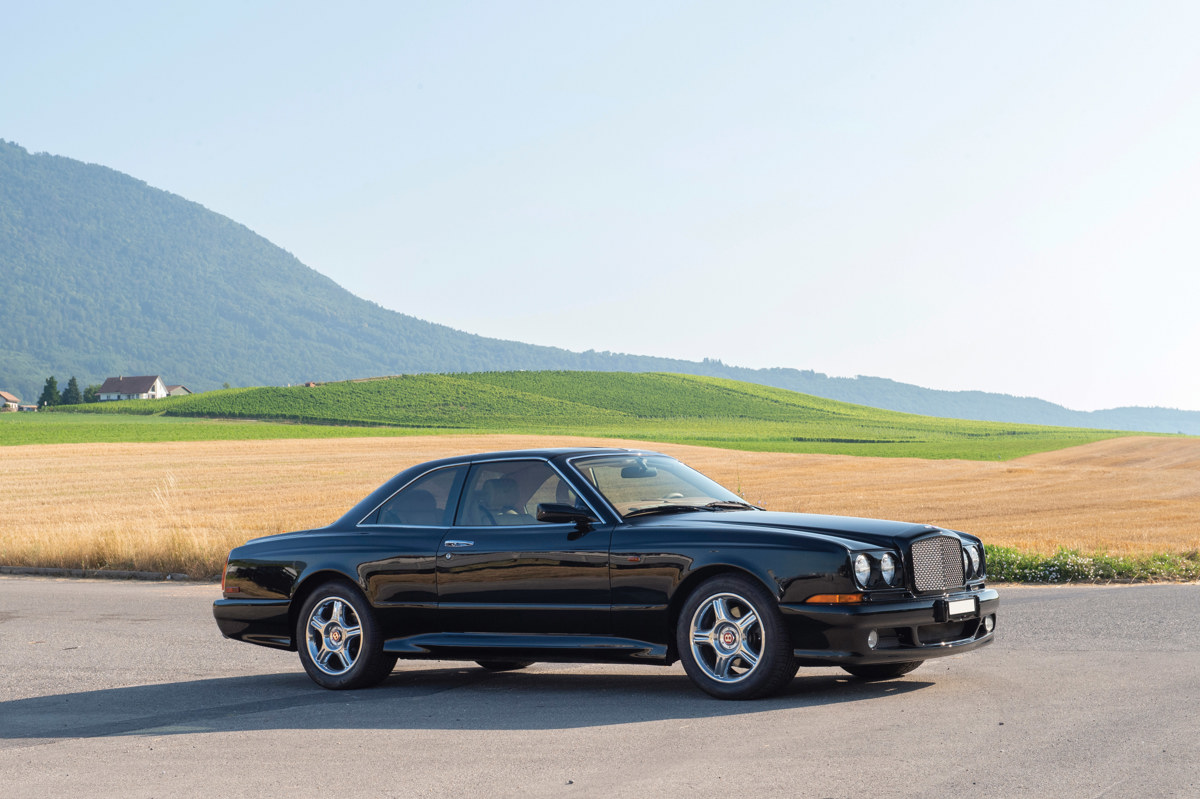 1999 Bentley Continental SC
Estimate: £125,000 - £145,000 GBP
The Bentley Continental Sedanca Coupe revived a name which had been dormant since the 1920s and 1930s. The 'Sedan' name refers to the removable roof panel above the driver and passenger, allowing for an open-air driving experience for early motoring enthusiasts. In the modern interpretation, Bentley incorporated two glass panels above the front seats and a fixed glass panel over the rear seats. It was based on the same shortened wheelbase as the Continental T Mulliner and features the 6.75-liter turbocharged engine producing 420 bhp and a staggering 650 foot-pounds of torque, bringing the Sedanca Coupe to 60 mph in just over 6 seconds on its way to a 170 mph top speed. Inside, nearly all surfaces are swathed in sandstone leather, complemented by machine-turned aluminum trim and all the creature comforts that one would expect of a Bentley. The Continental R-based Bentleys are truly the end of an era, being the last of the hand-built models. With only 73 Continental SCs produced, this beautiful low-mileage example is an opportunity not to be missed.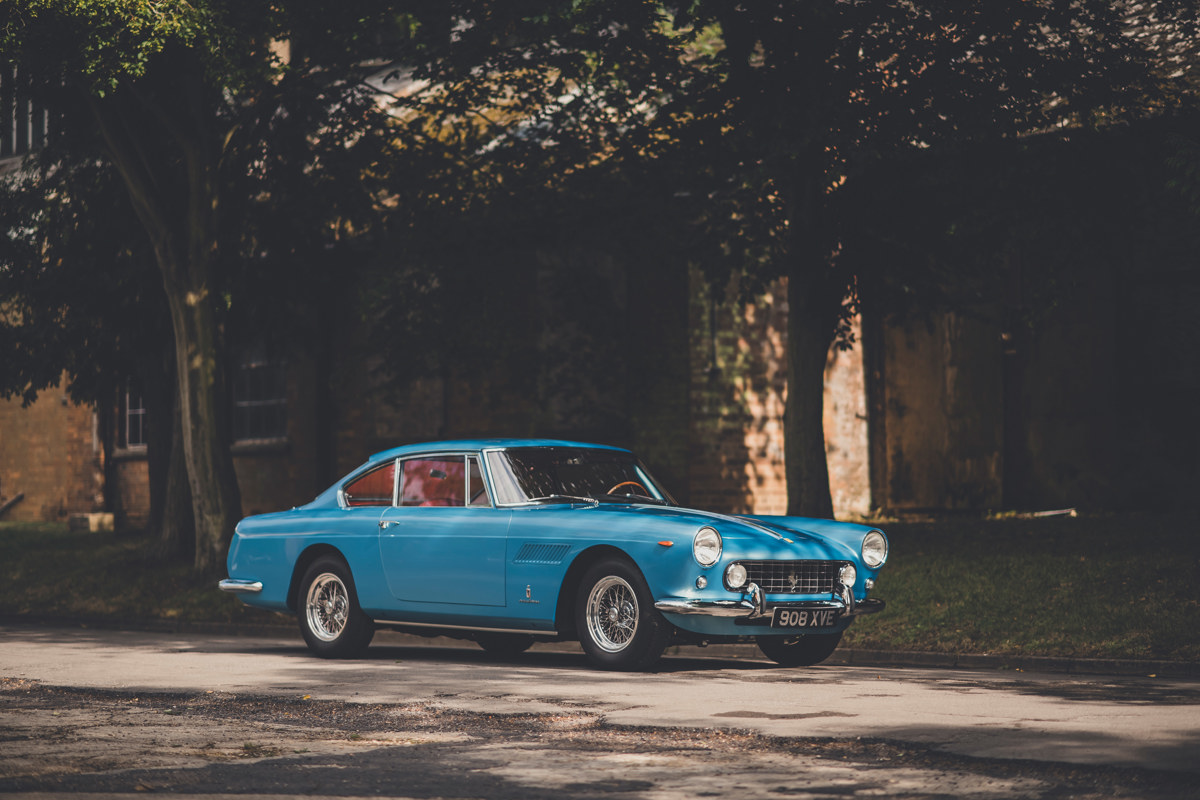 1961 Ferrari 250 GTE 2+2 Series I by Pininfarina
Estimate: £325,000 - £375,000 GBP
The public's first glance of the 250 GTE was in the 1960 24 Hours of Le Mans as the course marshal's car, then officially six months later at the Paris Salon as Ferrari's first production 2+2. In order to comfortably accommodate seating for four without extending the 250 GT LWB wheelbase, extensive changers were made to the existing 250 platform, from widening the track of all four wheels to moving the Colombo-designed V-12 engine forward on the chassis. Pininfarina was tasked to sculpt the elegant coachwork, which would be instantly recognizable as a Ferrari while adding a subtle touch of refinement. This Series 1 example has undergone a comprehensive bare-metal restoration to its original color scheme of Blu Dauphine (12252 MM) over a Panno Rosso Peugeot interior. Additionally, its original engine was fully rebuilt over the course of two years, with invoices totaling over £85,000. This freshly restored Italian-delivery example is one of only 954 produced across the span of four years and certain to be a cherished classic for many decades to come.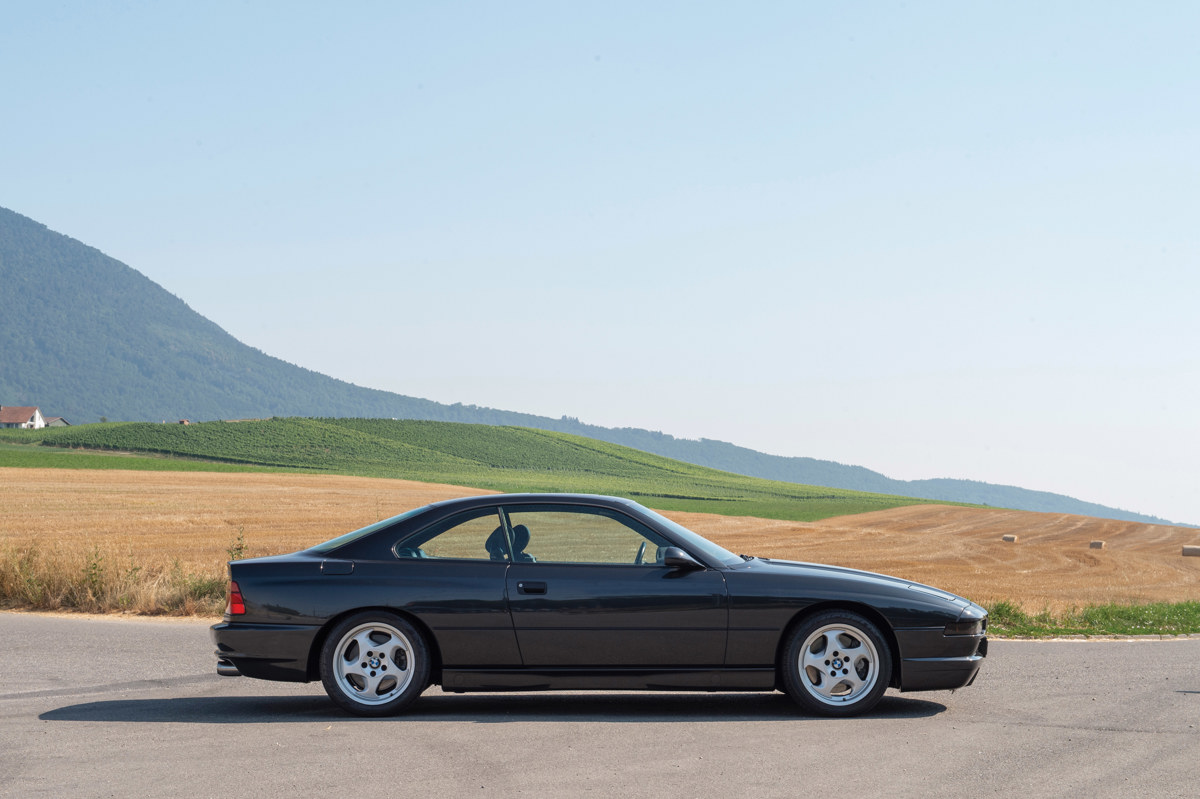 1994 BMW 850 CSi
Estimate: £180,000 - £220,000 GBP
The product of over 1.5 billion DM and nearly 10 years of R&D and slated to target the higher-end market of Ferrari, Lamborghini, Mercedes, and Bentley, the BMW 8 series was much more than a replacement for the E24 6 series. At the top of the line, the 850 CSi received a heavily revised version of the 5.6-liter V-12 engine, which produced nearly 80 additional horsepower and 100 Nm more torque than the version found in the 850i. BMW paired the V-12 to a six-speed manual gearbox to take advantage of all 375 bhp and 450 Nm of torque, as well as revised suspension, a quicker ratio steering rack, brakes with floating discs, and improved aerodynamics. Only 1,150 examples of the magnificent 850i would be produced, and this German-delivery example stands among the rest with an extensive list of options and a mere 3,600 km on the odometer. It has already gained a status of being an iconic modern classic, and this unique example is worthy of its place in even the most discerning collection.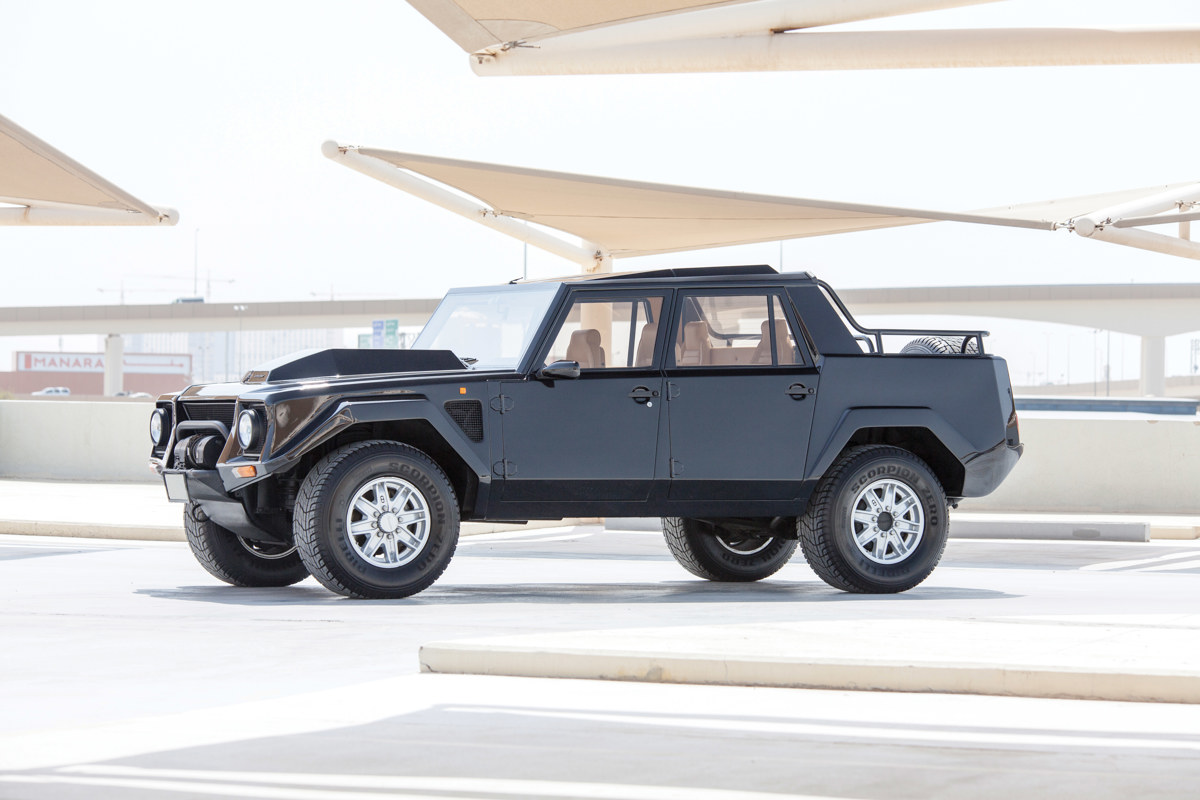 1990 Lamborghini LM002
Estimate: £180,000 - £230,000 GBP
While it may not be classified as a grand touring car, the LM002's DNA is certainly composed of equal parts supercar and off-road vehicle. A Countach-sourced V-12 is mounted ahead of the driver to maintain favorable handling characteristics in an off-road-capable vehicle, while a 76-gallon fuel tank quenches the 8 mpg fuel-consumption rate. The interior is unmistakably Countach-inspired, with four buckets fashioned in a similar style and massive consoles occupying the space between passengers; either leather or wood cloaks every surface inside. Despite weighing 5,720 lb, the "Rambo-Lambo" is capable of dashing from 0–60 mph in just 7.7 seconds. Outlandish, luxurious, and highly capable, the LM002 has won over fans worldwide from the military to well-funded Sheiks to modern pop stars, and well-kept examples have remained in high demand. This example has been regularly serviced despite rarely having been driven, currently showing less than 11,600 km on the odometer.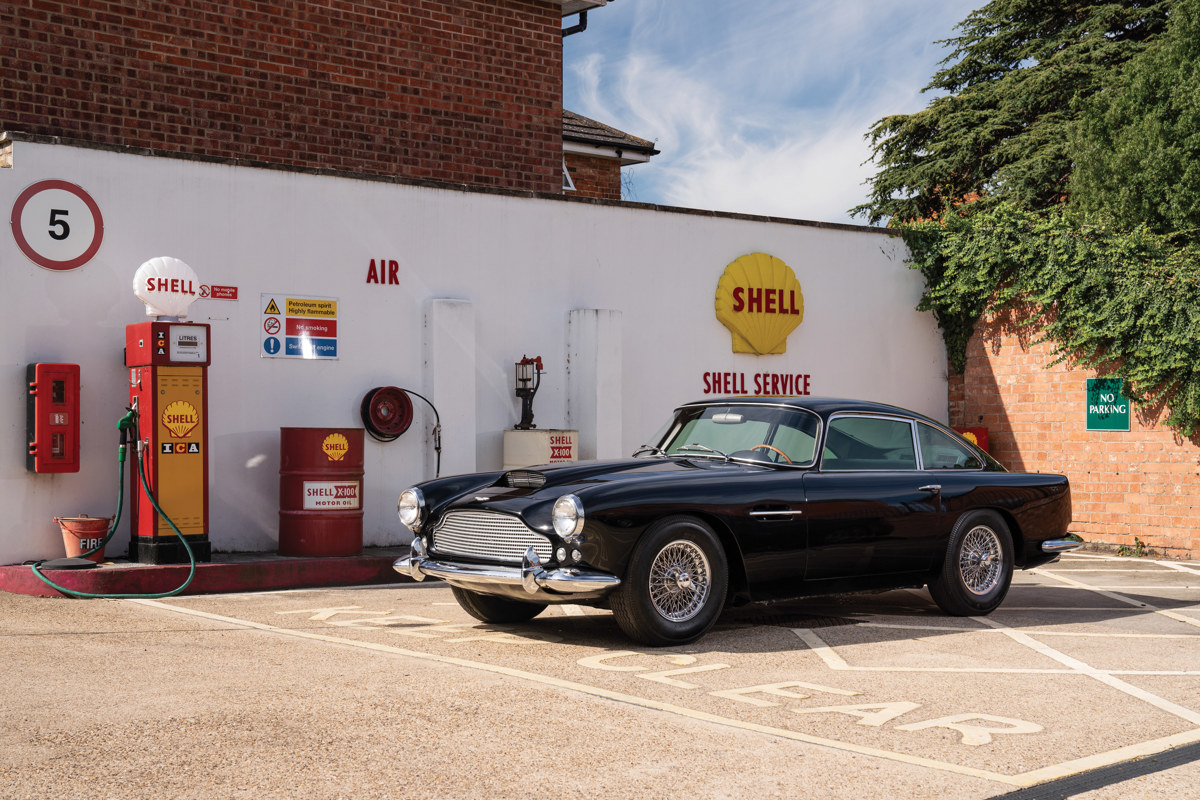 1961 Aston Martin DB4
Estimate: £310,000 - £350,000 GBP
Through its seamless combination of elegant styling and impressive performance, the DB4 solidified the Aston Martin legend and set the stage for the lineage of world-class cars that would follow in its footsteps. Beneath Carrozzeria Touring's Superleggera construction and lightweight bodywork lie the brilliant Tadek Marek–designed 3.7-liter six-cylinder engine. Twin SU HD8 carburetors were utilized to feed ample fuel and air to produce 240 bhp at 5,500 rpm and leading Autocar's road testers to declare it the fastest four-seater GT car in production. One of only 125 Series II DB4s produced in left-hand-drive, this example was delivered new in March of 1961 to New Canaan, Connecticut, and had been considered lost by the Aston Martin community until 2016. It was returned to Aston Martin Works for assessment, resulting in a full report for potential restoration and recommissioning. It represents a milestone in Aston Martin's history, and this example is an ideal candidate to be refinished to its next owner's vision.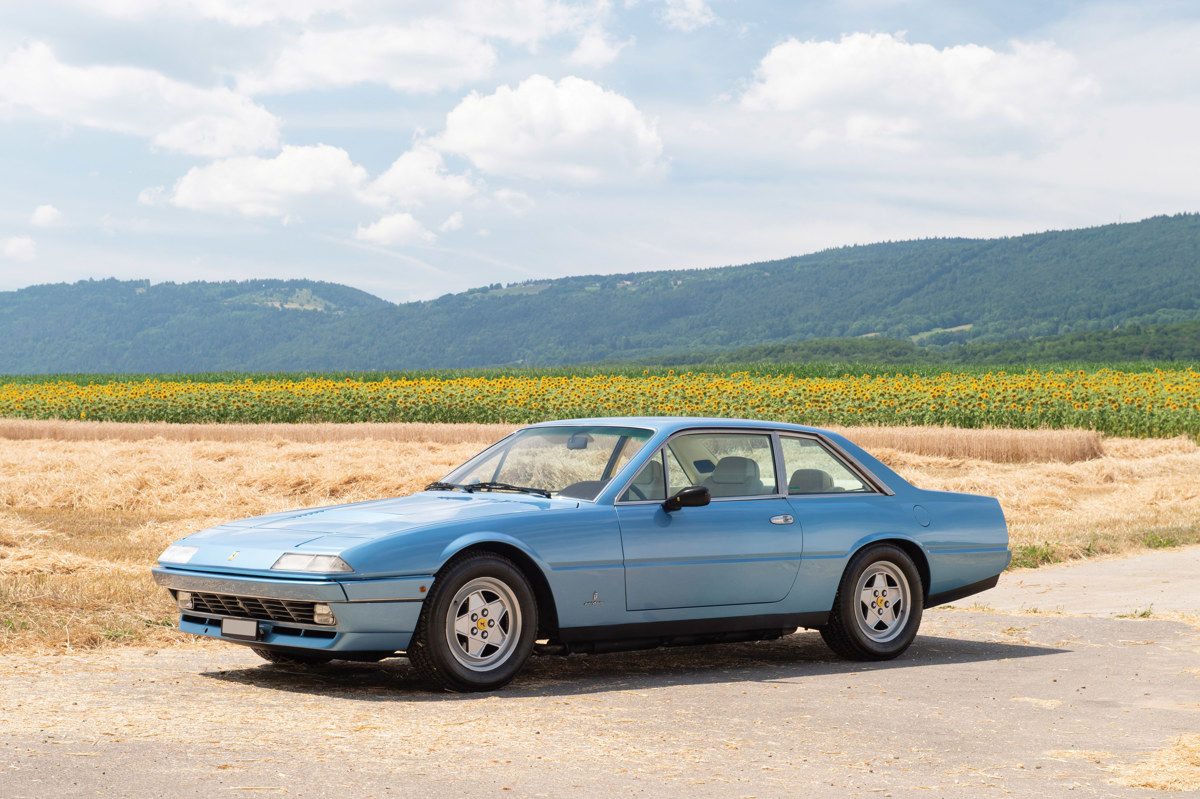 1986 Ferrari 412
Estimate: £65,000 - £75,000 GBP
Enzo Ferrari desired a tasteful and understated car as his personal driving car upon his retirement, a luxury cruiser that he could comfortably drive in his final years, and the result was the Leonardi Fioravanti–designed 400i. The 412 is the successor to the 400, with its design further refined by Pininfarina while staying true to its original form, its revisions increasing luggage space and improving aerodynamics. Beneath the hood, the V-12 engine was increased to 4,942 cc, bringing total horsepower to 340 bhp and a 0–60 time of 6.7 seconds. The cabin was revised slightly to improve ergonomics during longer journeys. This example was delivered new to Venice in the elegant color scheme of light blue over cream leather and has since covered less than 40,000 km, with an extensive service history accompanying the original warranty manual. A lovely example of a modern classic, the 412 is the ideal vehicle for any occasion and a joy to drive for any length.