RM Sotheby's 13th annual London auction was met with strong attendance from bidders representing no less than 33 countries, filling the room of the Olympia Exhibition Centre in London, while additional bidders participated both over the phone and online. Spirited bidding throughout the auction proved that the classic car market is still alive and well for both buyers and sellers, resulting in a sell-through ratio of 72 percent and achieving a total of £9.4 million in sales.
The undoubted star of the lot was a 1969 Lamborghini Miura P400 S with a fascinating history of only two owners before being stored in the family barn in the German countryside. It is believed to be one of the last remaining examples to be in original and unrestored condition. With the irresistible opportunity to acquire a "time capsule" example of the beloved Miura, bidding quickly climbed beyond its high estimate to achieve a final £1.24 million. One of the four World Rally Championship–winning 1985 Lancia Delta S4 Rally examples proved to be a crowd pleaser and reached the upper end of its high estimate, selling for £764,375. A stunning example of one of Ferrari's finest grand tourers, an immaculately restored 1961 Ferrari 250 GTE 2+2 Series 1, surpassed its high estimate, selling for a final £404,375. A lovely example of the desirable "Chairs and Flairs" 1973 Ferrari Dino 246 GT garnered significant interest throughout the preview, reaching £432,500. A 1984 Daimler Double Six Long-Wheelbase Saloon that was once owned by Her Majesty The Queen, Elizabeth II, exceeded its pre-sale estimate of £50–70k, reaching £80,500. Offerings from the renowned Youngtimer Collection brought strong sales, with modern classics ranging from the 1980s, 1990s, and 2000s. Pre-merger Mercedes AMG proved to be exceptionally desirable, as the infamous 1992 Mercedes-Benz 300 CE 6.0 AMG 'Hammer' sparked a bidding contest that rose to £207,000, a 1991 Mercedes-Benz 560 SEC AMG 6.0 'Wide-Body' achieved £161,000 and a 1995 Mercedes-Benz E60 AMG brought a final £138,000.
The Forests Collection, a selection of eight cars and one Harley-Davidson motorcycle, was offered, with all proceeds donated in support of the Trillion Trees Foundation. The grouping was led by the only 2001 Porsche GT3 RS to be specified in black paintwork (£172,500), a Sepia Brown 2018 Porsche GT3 finished in paint-to-sample Sepia Brown (£172,500), and a 1991 BMW M3 (£57,500), among other lots, in total raising over £500,000 for charity.
Scroll down to view the top ten lots from RM Sotheby's London collector car auction.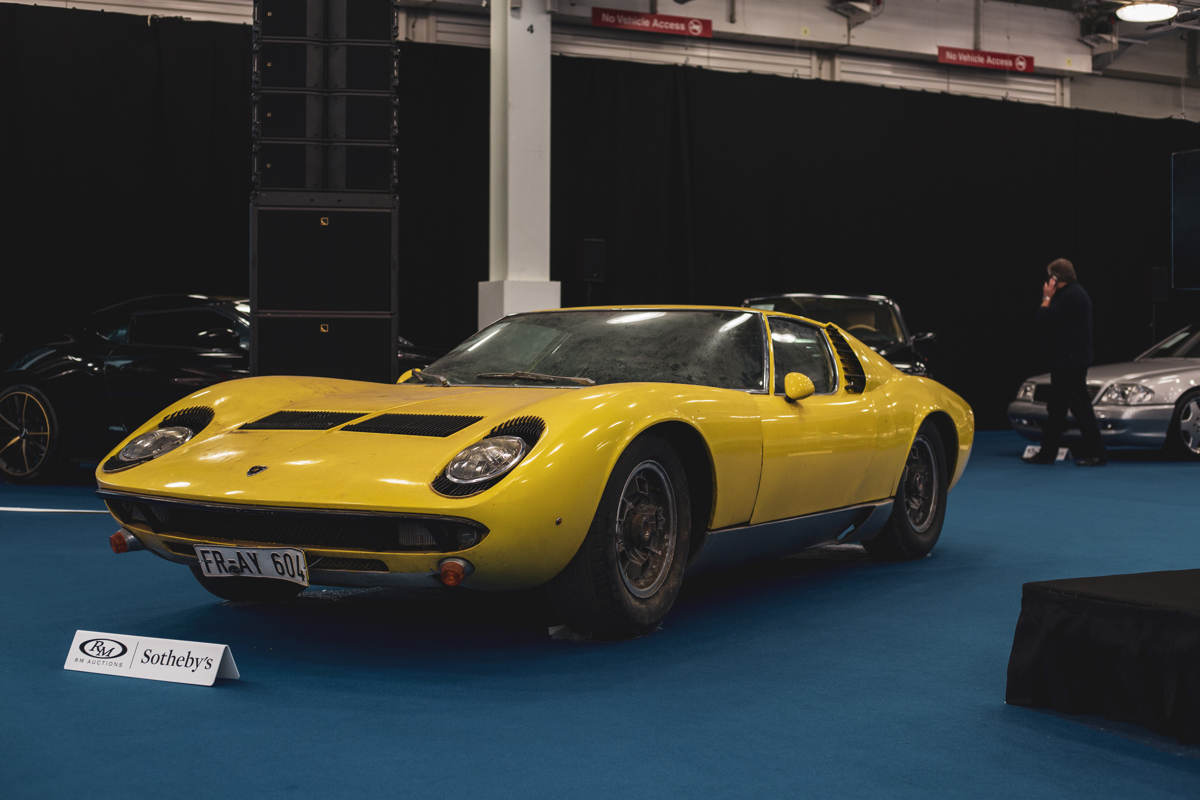 1969 Lamborghini Miura P400 S
Sold for £1,248,125 GBP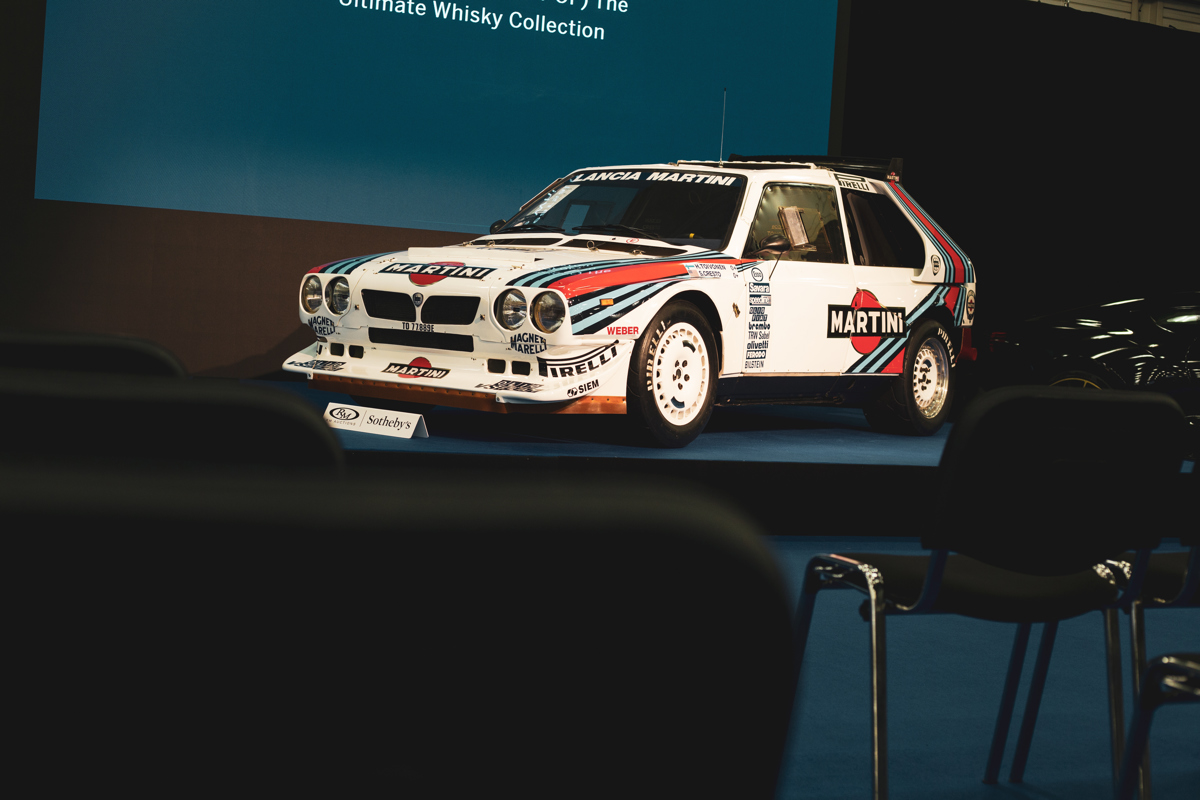 1985 Lancia Delta S4 Rally
Sold for £764,375 GBP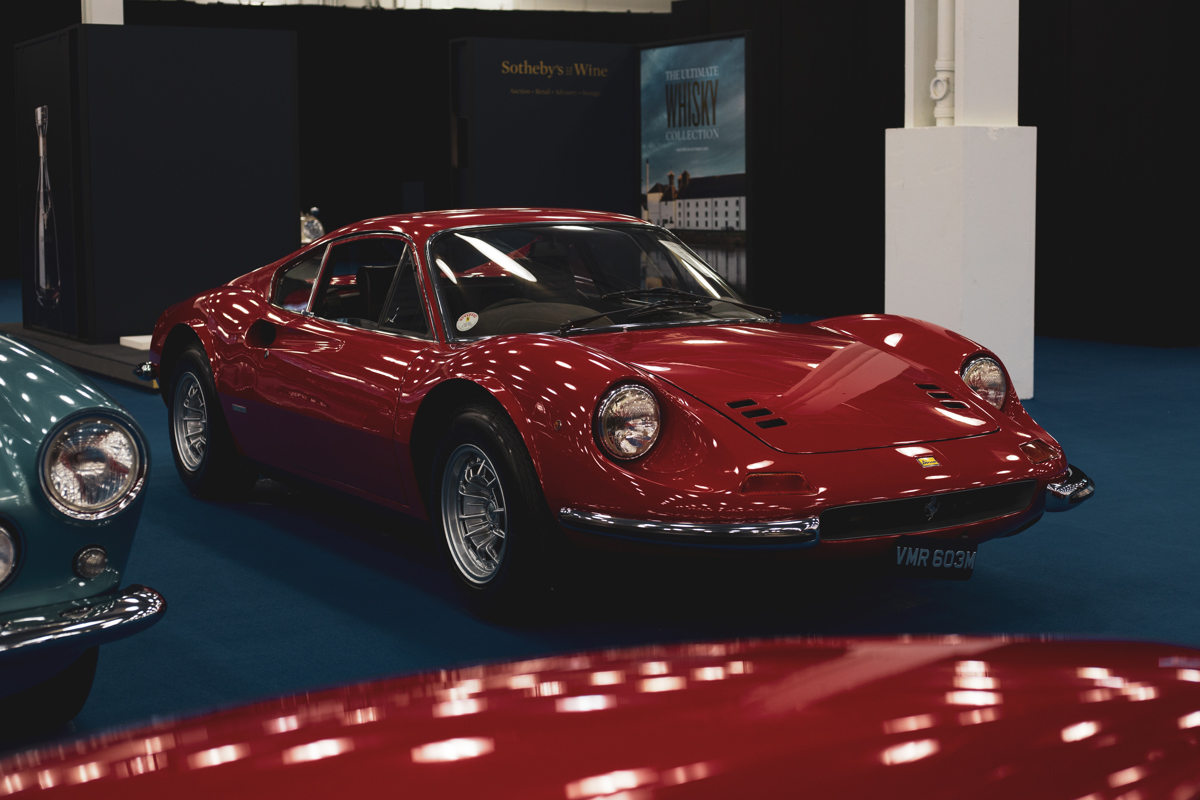 1973 Ferrari Dino 246 GT
Sold for £432,500 GBP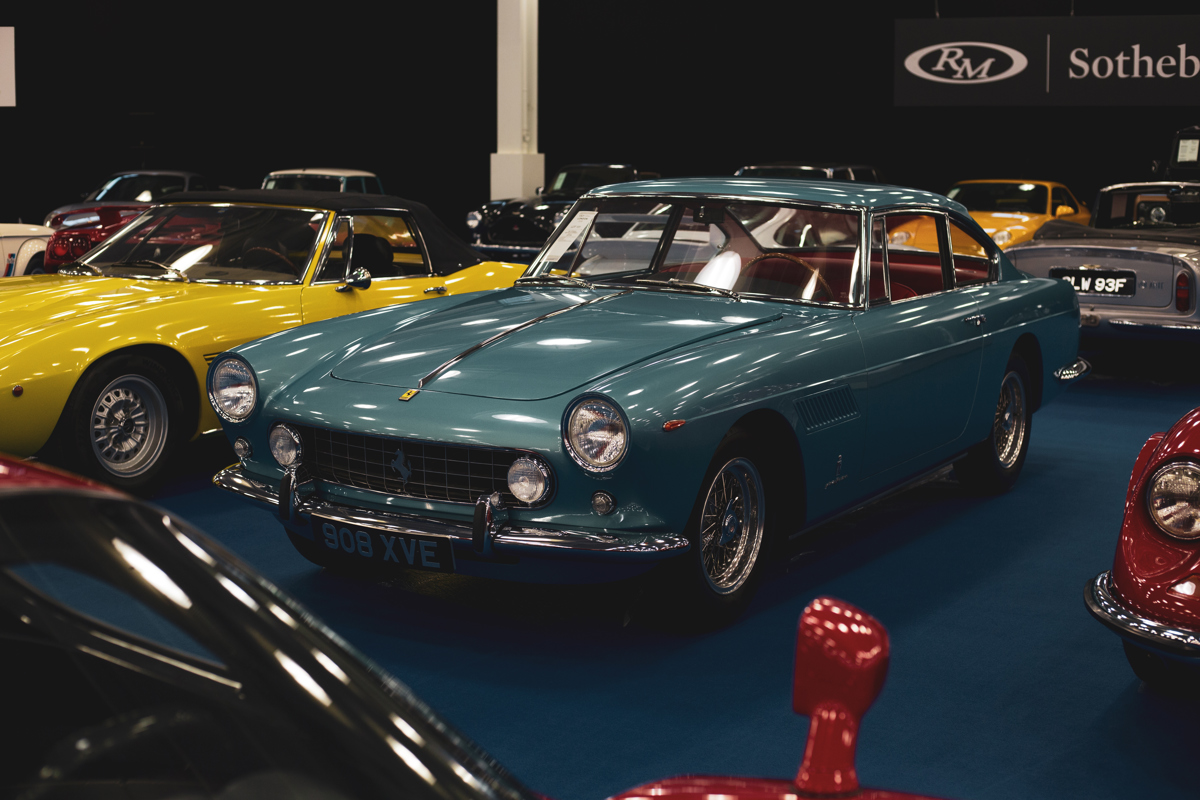 1961 Ferrari 250 GTE 2+2 Series I
Sold for £404,375 GBP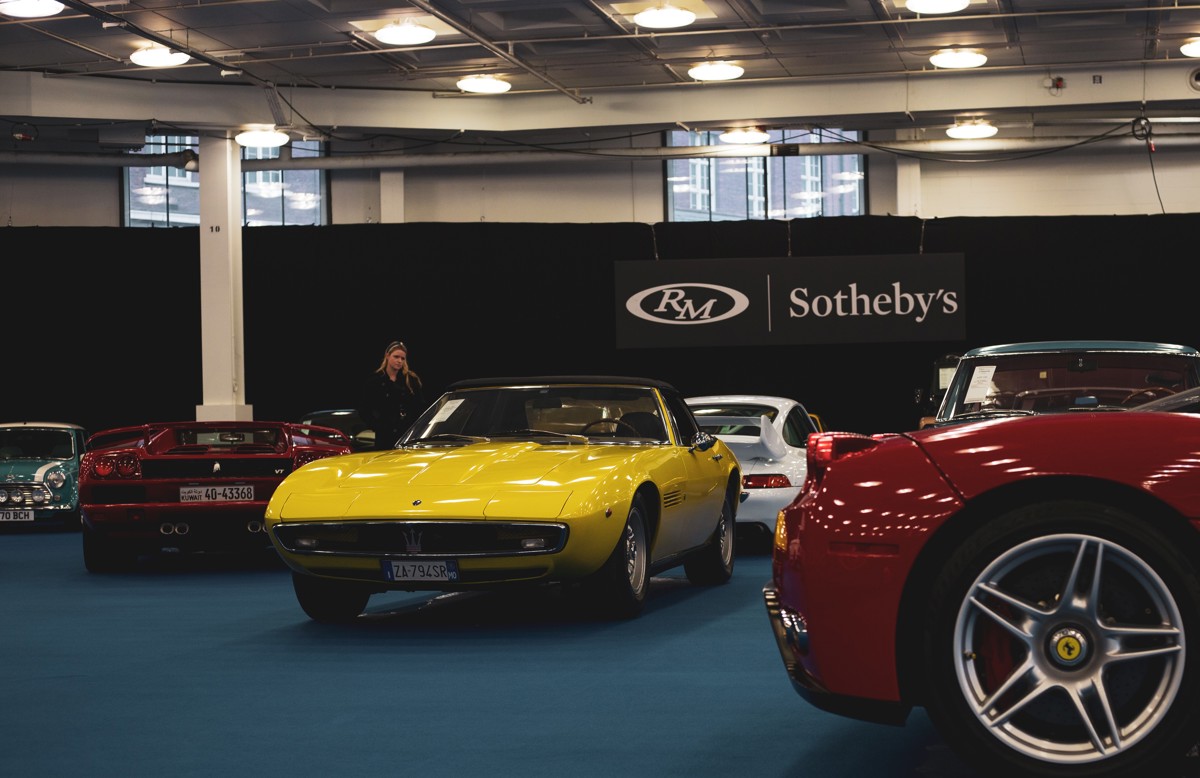 1970 Maserati Ghibli 4.7 Spyder
Sold for £398,750 GBP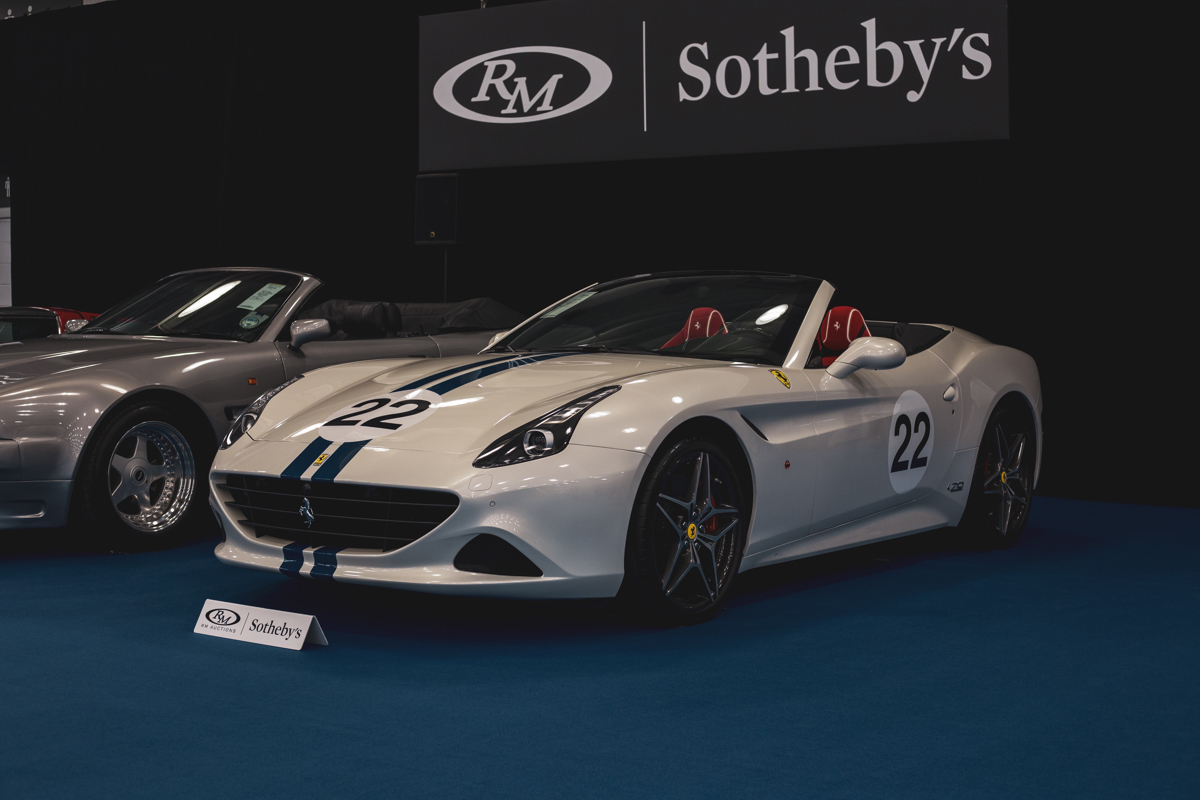 2018 Ferrari California T 70th Anniversary
Sold for £286,250 GBP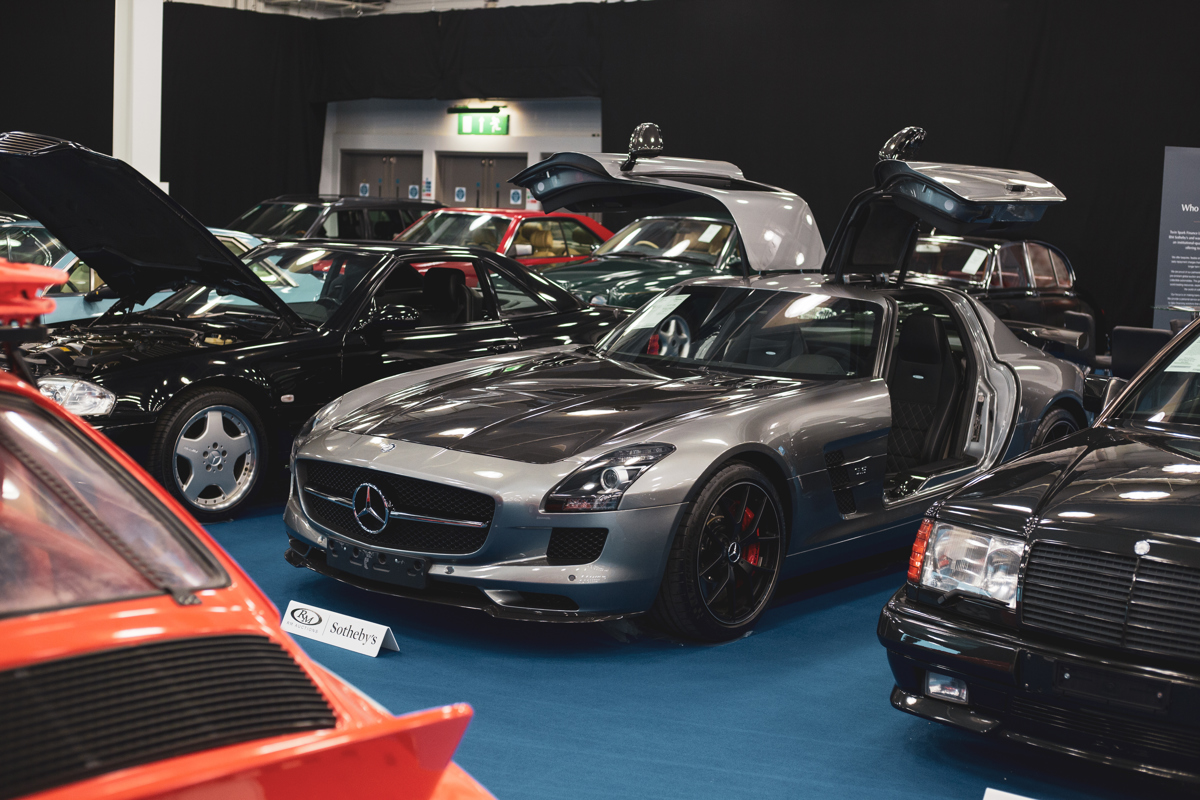 2014 Mercedes-Benz SLS AMG GT Final Edition
Sold for £275,000 GBP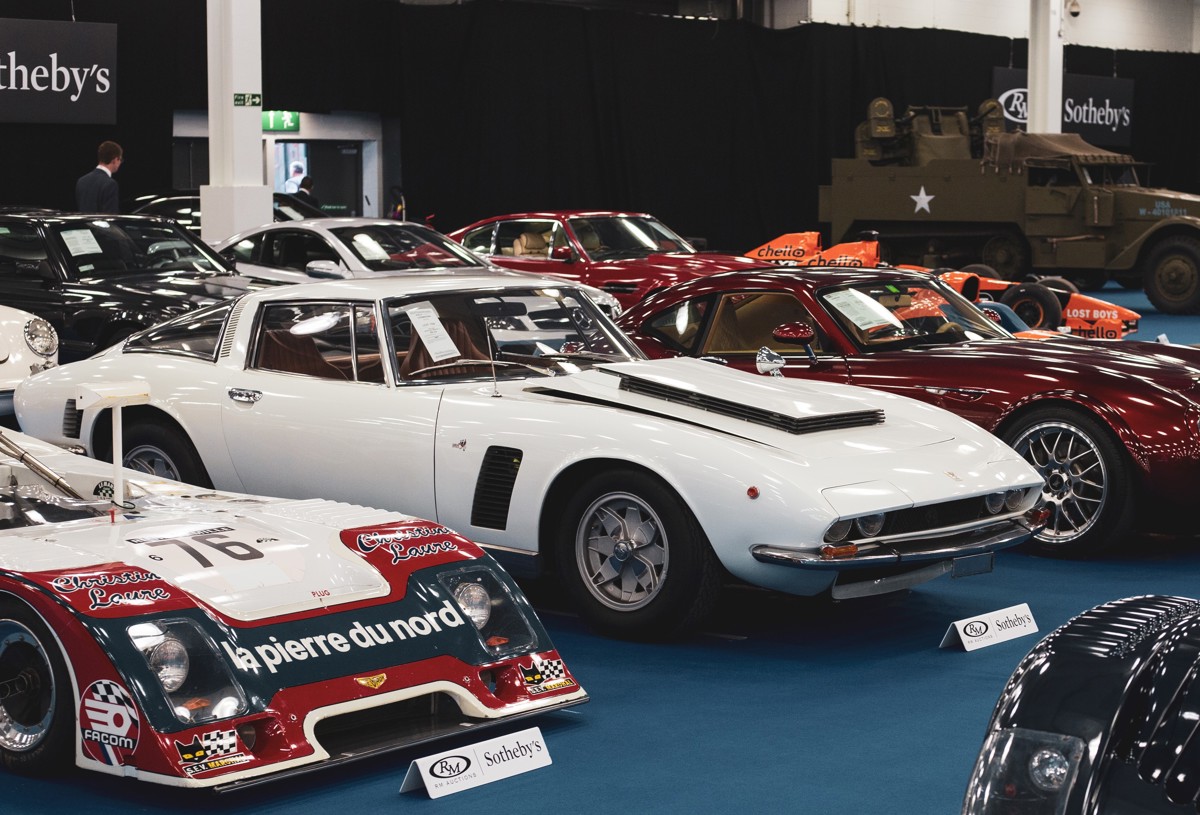 1973 Iso Grifo GL Series II
Sold for £230,000 GBP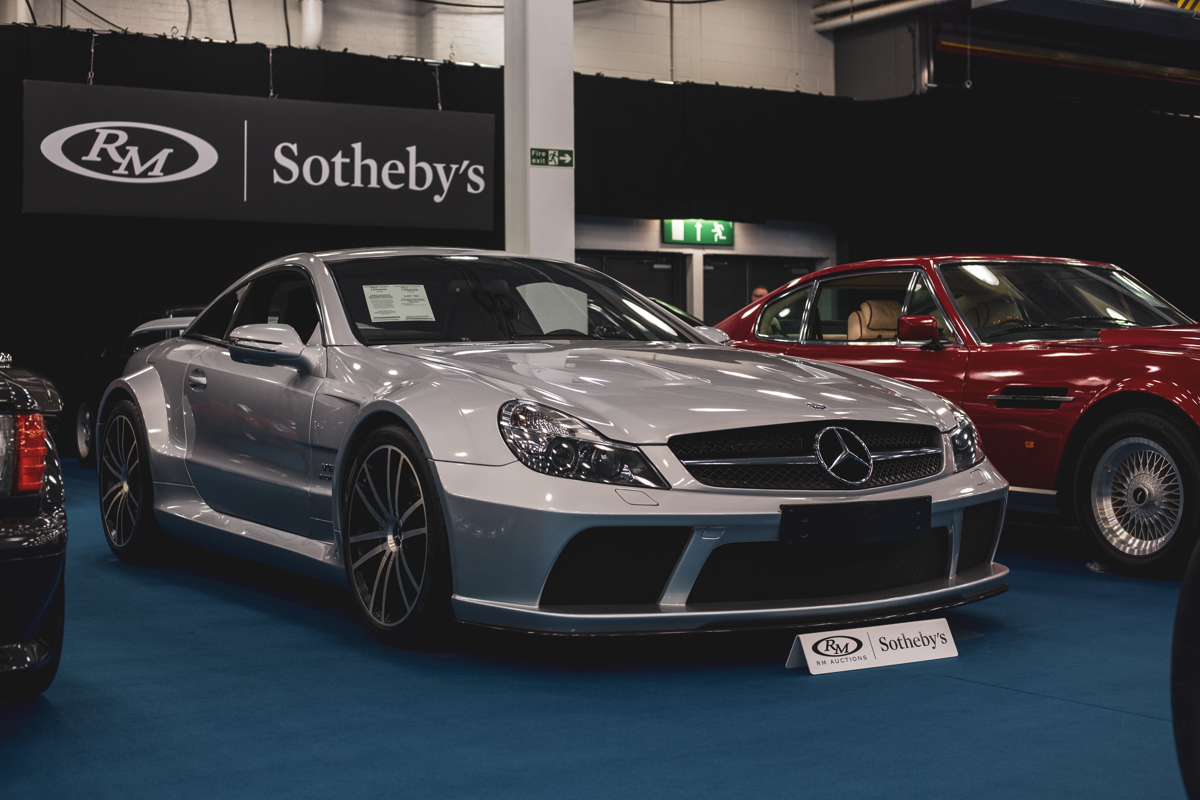 2009 Mercedes-Benz SL 65 AMG Black Series
Sold for £224,250 GBP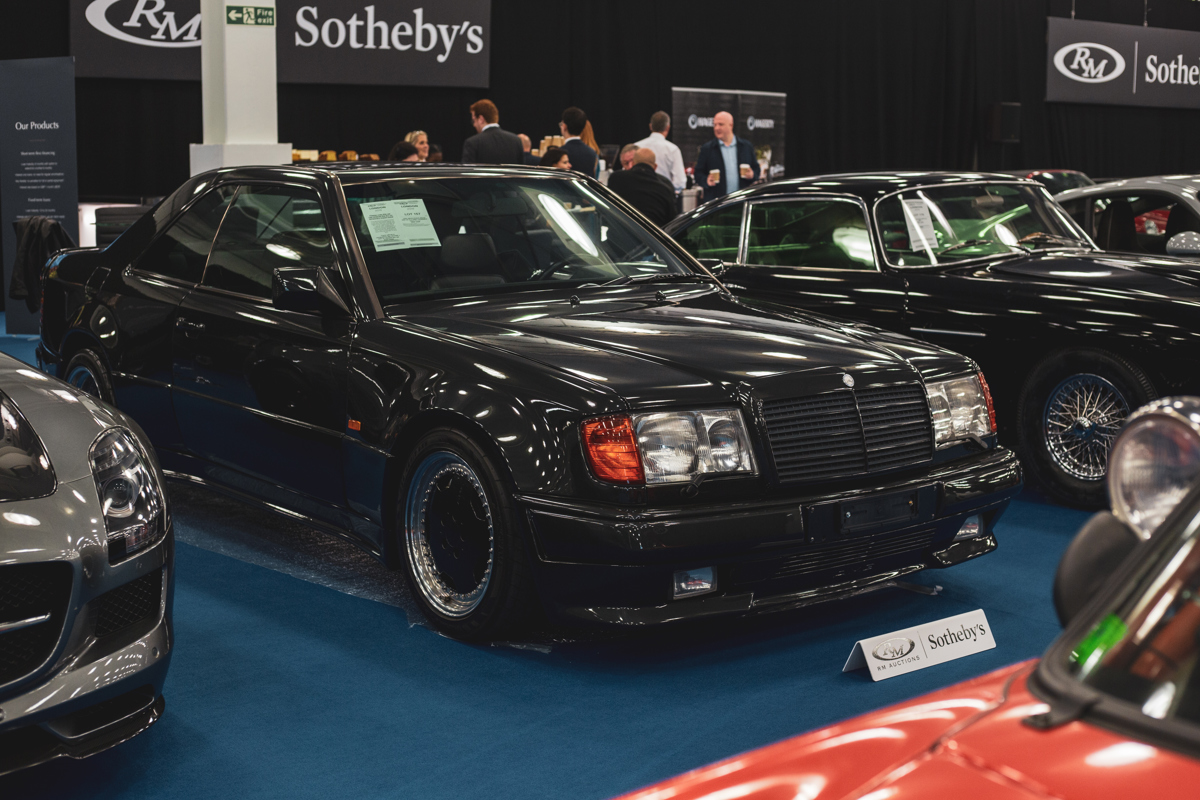 1992 Mercedes-Benz 300 CE 6.0 AMG 'Hammer'
Sold for £207,000 GBP